eXtensions - Friday 25 August 2023
Friday Comment: iPhone 15 Potential; SSD Comments; Online TV; Revenge Best Served Cold
By Graham K. Rogers
---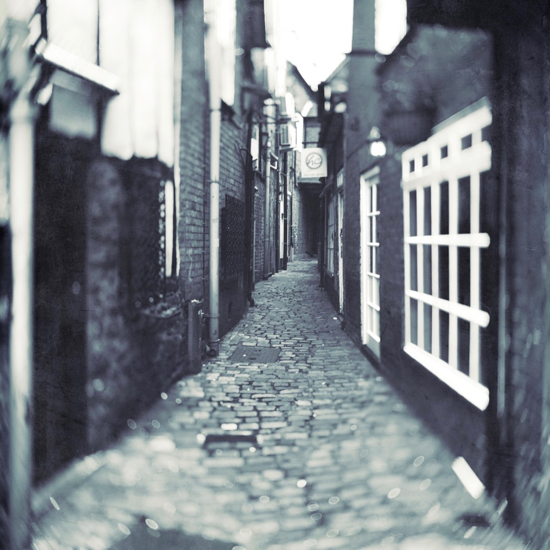 We expect a new iPhone within the next few weeks, but as always there is speculation about the device. Developer releases suggest a new update to macOS (13.6) in the next few days. SanDisk SSDs are under review, but PetaPixel offers some alternatives. Apple is to U-Turn on the Right to Repair. Revenge is a disk best served cold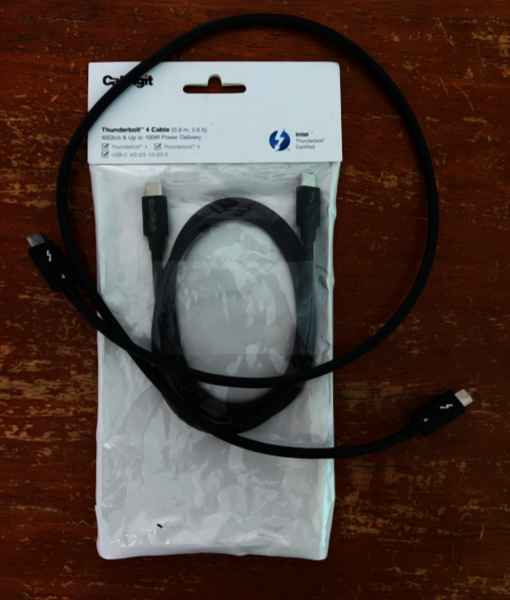 There were no rumors from Mark Gurman this week, so the tech press had to go looking for some of its own. There were also some examples of original ideas. As we approach the announcement and release of the next iPhone there are some new talking points. The top-of-the-line iPhone may have a new name: it is said to be some $200 more expensive, with new colors there will be matching (longer) USB-C braided cables and it will be delayed by a month. The new cables are rumored to be restricted to USB 2.0 speeds (Tim Hardwick.MacRumors): 480Mbps. I wonder what I might see with my Thunderbolt 4 cables. None of this speculation has been confirmed by Apple of course.
A few days after Apple pushed out an expected fix to the Location Services problem in 13.5.1, we are told by several sources that a release candidate for macOS 13.6 has been sent out to developers. This is usually the final version before the release to users, so we may expect macOS to be updated in a few days.
In an unusual reversal (although some will remember CSAM imaging), Apple appears to have changed its stance on the Right to Repair legislation in California (Michael Simon, MacWorld and others). Apple had made some parts and equipment available in recent months at some cost and may be seeking to expand this for skilled technicians.
Years ago it was almost free-for-all here with pretty much zero official Apple presence. Some repairs to Apple products were not done as well as they might have been so I can understand the opposition to this from Apple, particularly when some assemblies like motherboards and the M-series SoC really are not repairable and memory is fixed at manufacture.

Continuing its criticisms of SanDisk and the alleged faulty SSDs, PetaPixel has an article this week that offers some viable alternatives, which some will find useful, although pricing and availability will be different here: not all available and at far higher cost. The article by Jeremy Gray, Jaron Schneider and David Crewe first examines why users might want to consider these solutions then puts forward 5 of their favorites. In their comments they compare the SSDs to other disks made by the same manufacturer and look at performance: some users do not need top specifications.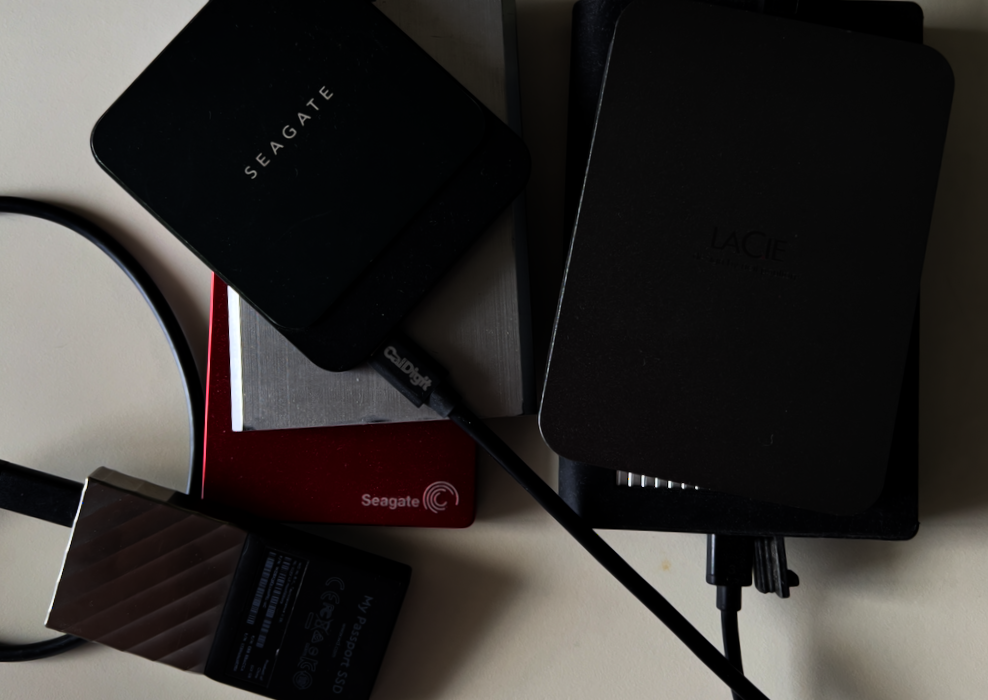 They conclude that "The LaCie Rugged Pro SSD is the best Thunderbolt-equipped portable SSD in 2023" although they are critical of the $1000 price for the 4TB model when compared with 1TB and 2TB. I have had a number of LaCie disks and have had no real problems with them (apart from my own formatting). Prices of these disks are far higher here. In some cases only the older (orange case) versions are advertised. It pays to shop around.
I also mentioned last time the criticism regarding the amount of ink that some Canon Inkjet printer cartridges contain; but this is not the only printer company that plays fast and loose with its customers. Karl Bode on TechDirt reports on a case that HP has tried to have removed from the courts: if customers don't use their ink cartridges, the scanner won't work. The judge in the case has ruled that it may proceed.

This Wednesday (23 Aug), series 2 of Invasion arrived. The end of season 1 screamed out for a second season and this does not disappoint; except for the way Sam Neal disappeared after episode 1 of the first series. Despite that, the focus on specific characters - British, Japanese, Black-American and Asian-American - who are linked, although not always directly, does a lot to drive this. This focus on characters also allows location switches that add to the interest as the drama unfolds: or in series 2 apparently becomes much worse.
There is a nice line in the trailer for season, 2: "My fellow citizens. . . Look up" (MacDaily News). I was reminded of "Don't Look up" and the total denial of media to the inevitable, that has since been mirrored in a number of TV shows with the changing climate. Despite evidence (storms, high temperatures, fires) some commentators are still laughing at this.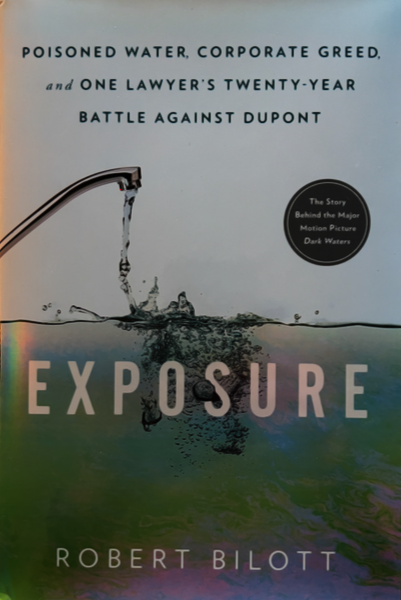 Not to be outdone by Apple, Netflix has released a trailer for the 2-part (long movie) science fiction "Rebel Moon" that Lauren Forristal (TechCrunch) tells us is a space fantasy film. The first part is released in December, but we have to wait until next April for part 2. The star cast, including Antony Hopkins, is directed by Zach Snyder. The fairly long trailer has me interested, although I am always wary of CGI animals. Ray Harryhausen stop-motion animation always seemed much better.
A couple of weeks ago I watched Dark Waters (Mark Ruffalo) on Netflix and was so intrigued by the story - and the teaching potential - that I looked around for other sources, including online articles. During the search I found Exposure, by Robert Bilott, the lawyer featured in the movie. I ordered that from Amazon and it arrived this week. Also on Netflix, the 3rd season of Ragnarok is now available: a respectably dark series based on Norse mythology.
A new series called Flora & Son will be arriving on AppleTV+ next month. Apple beat Amazon Prime when this was first made available. Set in Ireland it shows a conflict between a teenage son and his mother and the way she tries to solve this through music. He was not interested at first so instead she takes up the guitar, while he examines electronic compositions. There is a trailer on Patently Apple (and others).
Appearing this week on AppleTV+ is "Wanted: The Escape of Carlos Ghosn." It is out on Friday (25 August) and there is a lengthy review by Adrian Horton (Guardian) which suggests the story is not black and white. It rarely is. Apple has also just released the trailer for Season 3 of The Morning Show ( MacDaily News). The first 2 episodes (of 10) will be available on Wednesday, 13 September 2023.

I have been interested in some of the films that Lomo have produced, enjoying the output of one or two of the experimental emulsions, particularly Lomo Purple, although I had less success with the Turquoise. I do enjoy their LadyGray and Berlin, plus some of the color films like Metropolis. I was disappointed with the reaction from Lomo when I asked about Fantôme 8: a 35mm film with an unusual ISO rating. I asked if this would be produced in 120 format and was told, No plans. Recently they came out with the new 35mm Color '92 film and I was pleased to see this is now available for those of us who use 120 films.
Lomo Purple output - Bedfordshire/Buckinghamshire borders, UK

Ilford has a solid reputation with its range of black and white films (and papers), so I was surprised this week to see an item on a disposable color camera from the company. The frames are split vertically, so instead of 27 shots, the user has 54 (Jeremy Gray, PetaPixel). There is no mention of what film is used, but a guess suggests either a Japanese film or something from Lomo, but there is a twist here. It is not made by Harman, but by ILFORD Imaging Europe GmbH, the other half of the company when old Ilford went bankrupt (Photrio). The world has not gone mad: Harman continues to make B&W film only, but there is still some debate in the Photrio column as to what the color film actually is.

I try to avoid politics in this forum, except when it impinges on the use of our devices, such as the comments from John Gruber (Daering Fireball) on proposed changes to regulations that will put unusual requirements on manufacturers, because the UK authorities don't think users should be allowed to have any secrets and hate end to end encryption. These new rules may violate international law, although recent history shows that the current Tory government pays scant regard to that. Gruber writes, "It's like watching someone drive toward a cliff".
He adds that it seems the UK government thinks the warnings are all bluff and that somehow there will be a fix. Instead, "E2EE messaging platforms like WhatsApp (overwhelmingly popular in the U.K.), Signal, and iMessage will stop working and be pulled from app stores in the U.K., full stop. The U.K. seems to think it's a bluff; I don't."

Is anyone really surprised by the widely-reported plane crash that allegedly killed the head of the Wagner Group, Yevgeny Prigozhin and several group members? In a Tweet (X) the London Economic wrote, "One assumes that the whole world had this on their bingo card". Revenge is a dish best served cold. Several commentators have speculated that Prigozhin may not have been on the aircraft. The scene of the crash suggests a straight down approach, which is confirmed by a blurry video of the Embraer in vertical flight downwards with smoke trails and a missing wing. What would cause that may still be up for speculation. Although "external" forces have been posited, images of debris put this in some doubt. It was later suggested that a bomb was placed in a crate of wine.
Rule 1: Keep Putin happy.
Graham K. Rogers teaches at the Faculty of Engineering, Mahidol University in Thailand. He wrote in the Bangkok Post, Database supplement on IT subjects. For the last seven years of Database he wrote a column on Apple and Macs. After 3 years writing a column in the Life supplement, he is now no longer associated with the Bangkok Post. He can be followed on Twitter (@extensions_th)
---

For further information, e-mail to
Back to eXtensions
Back to Home Page

All content copyright © G. K. Rogers 2023