eXtensions - Saturday 19 August 2023
Saturday Review: iPhone news; Trade Woes in India; SanDisk Sued; Film News (for old cameras)
By Graham K. Rogers
---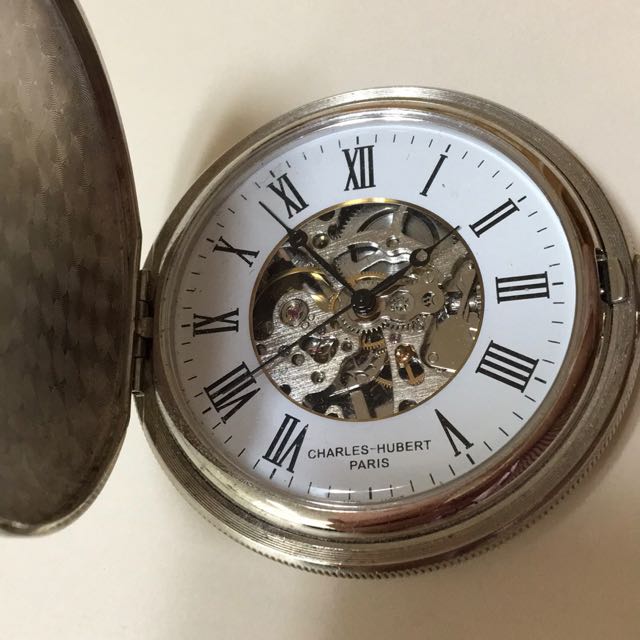 Rumors regarding the next iPhone are appearing in several sources: next month we are told. With tech companies making large investments in India there is dismay over new licensing regulations, limiting imports of devices not made there. Many companies may well be considering future investment. Several articles appeared concerning long-term reliability of SanDisk SSDs: met with silence from the company (WD). Other consumer concerns are being aired about ink cartridges and the way Amazon stores film.

It was not really a surprise but this week Apple released an update to Ventura - 13.5.1. It fixes that issue in System Settings in which location permissions failed to appear. Also updated this week was WatchOS to version 9.6.1. The update includes a fix for an issue that prevents access to motion data for apps that use the Movement Disorder API to track tremors and symptoms associated with Parkinson's disease.

There were several articles this week in technical sources that were linked to the 25th anniversary of the announcement of the iMac. I still have one here and I really should see if I can make it start. The last couple of times all I saw was the spinning gear wheel and no access to OS X. Maybe if I just leave it a bit longer. . . . I picked this up a year or so after the initial release and although I wanted the Bondi Blue version, there were none available so I had an opaque gray-white one: you might call it pearl.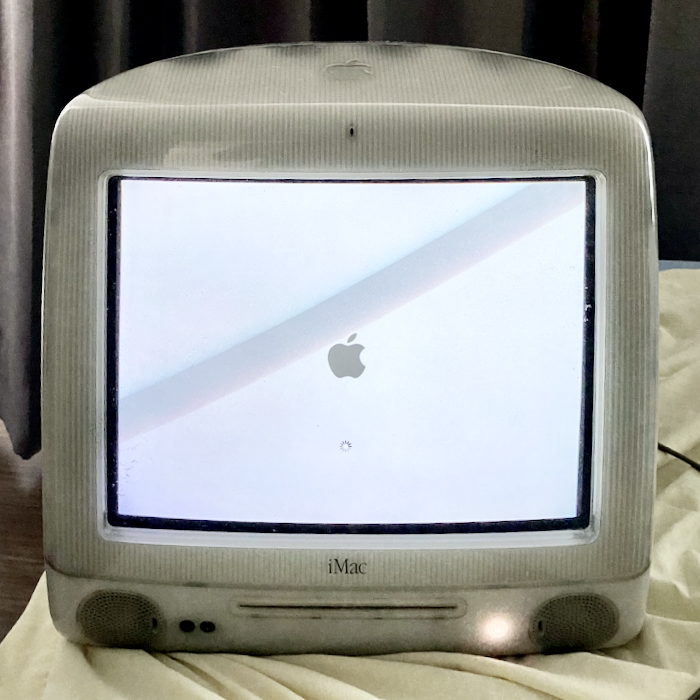 Although it also came with System 9 which was the default OS, I switched to OS X fairly quickly and managed to get to grips with this at an early stage. With a couple of book reviews in the Bangkok Post, I managed to talk them into an Apple-Mac column, which kept me busy for a few years: at least until the internet tsunami overwhelmed most print media, and freelance contributors were cast adrift.
In the meantime, I made several trips to San Francisco and was able to report directly on some major announcements, including the MacBook Air - why is he carrying a Manila envelope? - and the year before, the iPhone. In the next couple of weeks we will be watching the iPhone 15 announcement which will probably be prerecorded, with a few special reporters and other VIPs being sent personal invitations and having a hands-on look at the device.
There were several news reports this week, all based on Mark Gurman's Sunday newsletter in which he tells us that 15 September is the date of the launch. This meshes well with the earlier rumors of a 12 September announcement. There was also basic information on the M3 chips which may or not be coming soon, although other rumors suggest sooner rather than later. As regards the iPhone, production has started in India, which may be a little more porous than the Foxcon factories in China. This is to be expected as Apple likes to build a good stock of devices before opening the ordering gates for delivery a week later (or earlier if you are lucky).
I was disappointed to read a rumor, apparently confirmed by a number of sources, that there will be no leather cases from Apple for the next iPhone (Hartley Charlton, MacRumors). I was disappointed when I found the Folio case was unavailable for my current iPhone 13 and ended up with a basic case that I constantly access upside down (Lightning port at the top).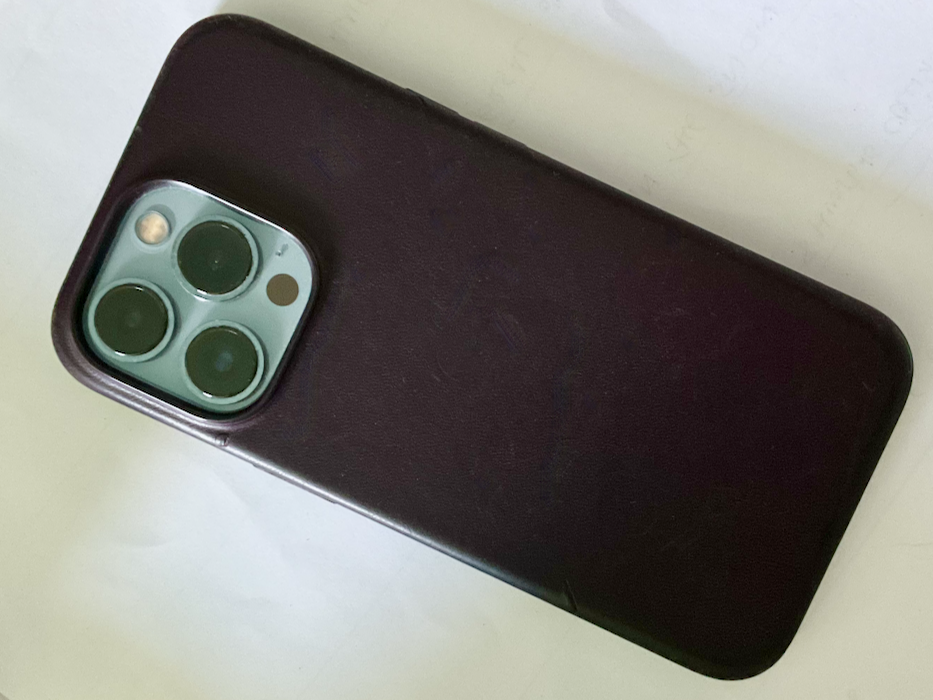 It only takes half a second to turn it up the right way, but I never had that problem with the Folio case, plus there was room for credit cards and other small, thin documents. The rumor suggests that alternative materials may be coming. There were plenty of 3rd part folio cases for the iPhone 13 but most of these were ugly, especially those with a hole cut out in the back for inductive charging. Does no one look at these designs?
I still think that orders for the new iPhones will not start here until the beginning of October (29 Sep or 6 Oct) so I am saving hard now. I intend to order the iPhone Pro (whatever it is called). There are rumors that some documentation filed in India (Hartley Charlton, MacRumors) confirm the iPhone 15 exists.

I wrote recently about the new restrictions that India has placed open Apple and other manufacturers of devices like PCs and tablets. It was not only the restrictions, which appear designed to forcing companies to shift manufacturing to the country, but the suddenness with which they were introduced. Patently Apple, writing on the new licensing terms (and their 3-month delay) comments that having invested much capital in India and just opened two new stores, Apple may be particularly aggrieved and has joined a consortium of US manufacturers who are affected by this.
As the article comments, "Why didn't the government tell Apple about this prior to their stores being planned and built? An Apple Store only selling iPhones would be a disaster." Patently Apple adds, "The South Asian nation plans to impose a new license requirement for tech imports from Nov. 1, spanning everything from laptops and tablets to servers and components for datacenters." This is likely to do more harm than good to India, not only in trade terms, but may well affect future investment. Large companies do not like being played and as some have flexibility in their supply chains, could easily shift production to other countries.

Last weekend was an extended holiday in Thailand, not that you would have know from the number of requests I had to work on papers that were nearing deadlines, as well as the usual checks: brochures, posters, et al. I did take time to watch a couple of movies on Netflix as well as the latest episode of Foundation. Many are aware of the movie, Erin Brokovich in which Julia Roberts gives an excellent performance as a hard-nosed law assistant, abetted by her boss, Ed Masry, ably played by Albert Finney whom I first saw in Saturday Night and Sunday Morning, one of many gritty movies about 1950-60s Britain.
Much darker than Erin Brokovich is Dark Waters (2019), again based on a true story: Teflon, C-8 and DuPont, sued by an attorney played by Mark Ruffalo. You can feel the pressure he is going through at home and at work from his wife and boss (played by Tim Robbins) who does offer support but at some cost. The next morning I started to edit a paper that had at its core certain products on sale in Thailand (and most other countries) that contain some of the same chemicals named in the movie.
I started looking deeper, thinking about a student project based on the movie, although students would need more background. A major source was behind a paywall, but when I tried to pay for it, the login process failed (not for the first time). A number of articles by Sharon Lerner are available on The Intercept, and a couple of books were mentioned online. Unfortunately, the first of these, Stain Resistant, Nonstick, Waterproof and Lethal (Callie Lyons) was listed at $733.25 on Amazon, so I passed. Another, Exposure, by the lawyer depicted in the movie, Robert Bilott, was a more accessible $15.00 so that is on order from Amazon (it was not listed locally).

Just as I was about to put this online, I see that SanDisk (Western Digital) is to be sued in a class action suit filed in California that alleges, "the company misrepresented the capabilities of its portable SSD products" (Jaron Schneider, PetaPixel). "The lawsuit is demanding a trial by jury and is seeking remedies of $5 million" - background follows. . .
Last time I mentioned a report on certain SanDisk SSDs and their reliability. There is more. I did see that these are still being offered on the SanDisk site and also read a positive review. However, Jaron Schneider, PetaPixel has now doubled down on the earlier comments and mentions other reports from respectable online sources who are now alert to the SSD problems: but nothing from SanDisk (WD) who still offer the SSDs, albeit at a reduced price. SanDisk, "appears to be attempting to offload as many of these drives as it can. . . ". That is not much help if they may fail.
I may be tempting fate, but I have several external disks, mostly the rotating type, but also SSD. These come from several brands: Seagate, LaCie, CalDigit, Imation and WD. I know I am tempting fate, but none of these disks have ever let me down. I do not like the way modern disk manufacturers install their own software (Windows and now Mac). I invariably delete that and reformat the disk. I use these mainly for Time machine (3 at home and 1 at the office) or storage. Each is backed up: redundancy means never relying on just the one device.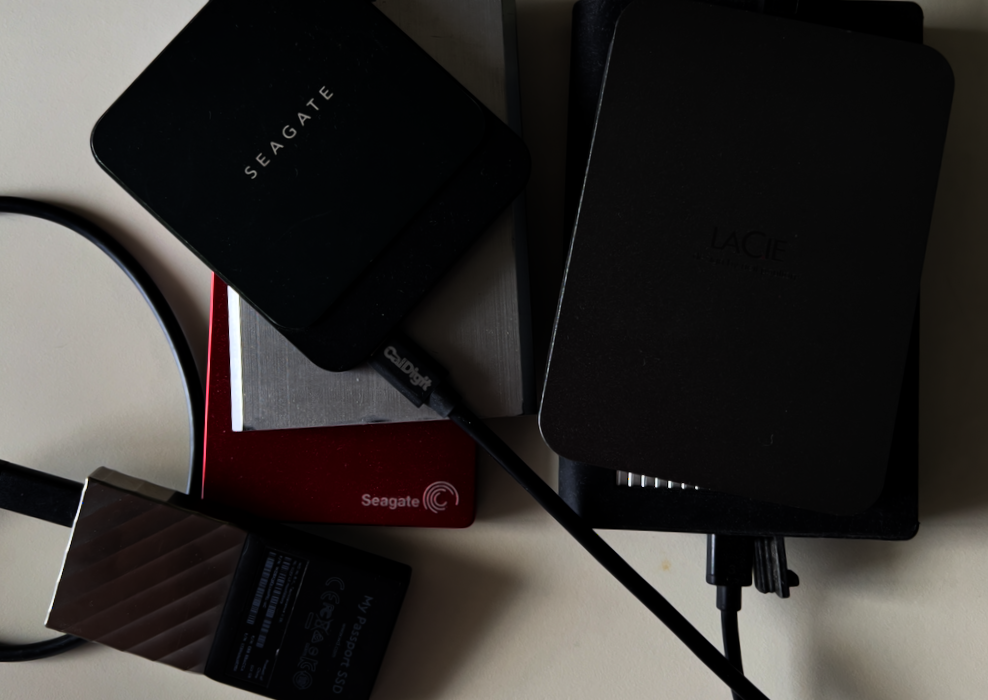 Over at FStoppers, there is another consumer problem: ink jet cartridges. And Lee Morris is just as angry as Jaron Schneider, particularly when the new cartridge that came with the printer ran out unusually quickly. The printer cost $48 and a replacement (large) cartridge was $55, but that only lasted a few weeks. He bought an Epson which can be refilled using ink bottles. But what disturbed him most was what was in the original cartridge: "The box says 11.9 ml, which is an incredibly little amount, but when I actually cracked the cartridge open, it appeared to only have a few drips of ink inside." The video that is embedded in the article makes it disturbingly clear, just how much 11.9ml of ink actually is.

It is not always easy to buy photographic film here, although I am occasionally lucky. Most of the time I buy online from Hong Kong. Although most of the orders are delivered in good condition, one or two have been lost in a courier black hole; while some film may not have been the best quality - who knows what journeys it has been on before it arrives at my retail source, or what happens after the order is made.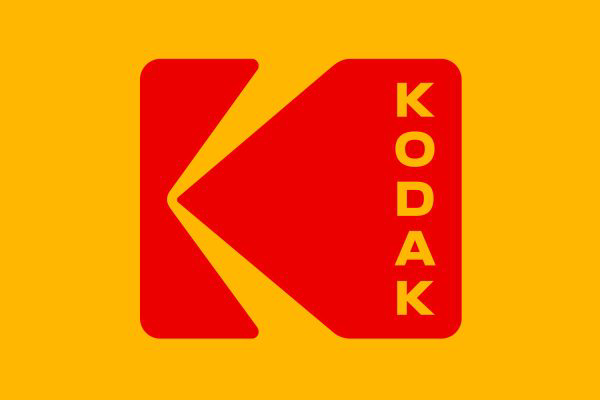 In another consumer warning - again from Jaron Schneider (PetaPixel) - it appears that film ordered from Amazon may have been stored improperly and some tests suggest that the main culprit is heat. Apart from a couple of rolls in my bag, all of my film is kept in the fridge. The report notes that the test films from Amazon were "severely fogged with incorrect base color and poor tonality". Schneider notes that, "In order to cause the kind of damage Coastal Film Lab and others are seeing, the film would have to be exposed to very high temperatures for long periods of time."
Several messages on X last week repeated the news that Eastman Kodak are committed to continuing to produce film as long as there is demand (Kosmofoto. Among the number of congratulatory messages from users and other manufacturers alike, was one from Ilford, the well-known maker of black and white films. It is in their interests too that Kodak continues: together all much stronger.
Graham K. Rogers teaches at the Faculty of Engineering, Mahidol University in Thailand. He wrote in the Bangkok Post, Database supplement on IT subjects. For the last seven years of Database he wrote a column on Apple and Macs. After 3 years writing a column in the Life supplement, he is now no longer associated with the Bangkok Post. He can be followed on Twitter (@extensions_th)
---

For further information, e-mail to
Back to eXtensions
Back to Home Page

All content copyright © G. K. Rogers 2023