eXtensions - Thursday 22 June 2023
Thursday Comment: Updates; Online Viewing; Streaming Shakespeare; Trademarks and Apples
By Graham K. Rogers
---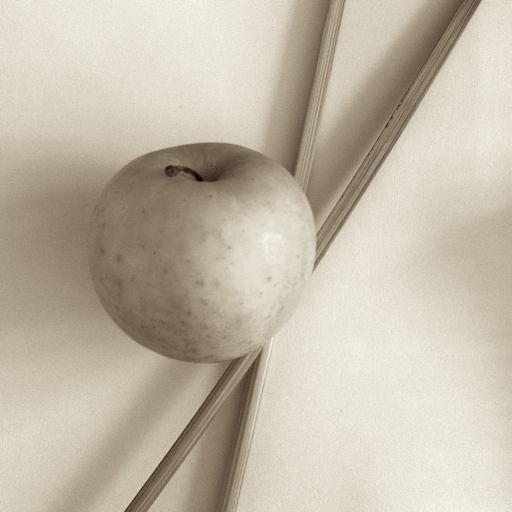 Several updates were released with security fixes this week. Significantly, the first beta version of visionOS along with a developer SDK was also distributed. Streaming TV is fairly healthy at the moment, but there is still room for Shakespeare with the RSC's plays available online. Apple is trying to claim ownership of the trademark rights to the apple used by a Swiss fruit union for 111 years.

Apple released updates to its operating systems this week: MacOS 13.4.1; iOS 16.5.1 and iPadOS 16.5.1; and WatchOS 9.5.2. A number of bugs were addressed as well as specific security concerns. It is suggested that users update devices as soon as practicable. As usual, I made sure all my devices were backed up before carrying out the updates, but I experienced no problems either with the updating processes or the installations (or since). In notes for macOS updates, hoakley (Eclectic Light Company) writes, "These fix a vulnerability in the kernel which is believed to have been actively exploited, at least in iOS, and a serious vulnerability in WebKit (Ventura only)." He also includes other relevant information.

Betas of Apple operating systems were also updated and this included the first visionOS betas. Juli Clover (MacRumors) explains that version 1.0 is released at the same time as the visionOS SDK, "that will allow third-party developers to build apps for the Vision Pro headset." Developers do not have access to the headset, but will be able to use XCode15 beta 2 to test their apps.
The day before the updates, I had been working for a couple of hours on the iPhone while it was connected to a power supply. At just after 11am I saw a warning on the screen: "Charging on Hold - Charging will resume when iPhone returns to normal temperatures". The device (in its case) did not feel hot to the touch, but who knows what is going on inside? With older (Intel) Macs when I was editing photographs, the fans would sometimes sound like a 747 as the chips worked hard. With temperatures running high I would quit Photos and wait. This never happened with the M1 chips and I do not think I have heard the fans once.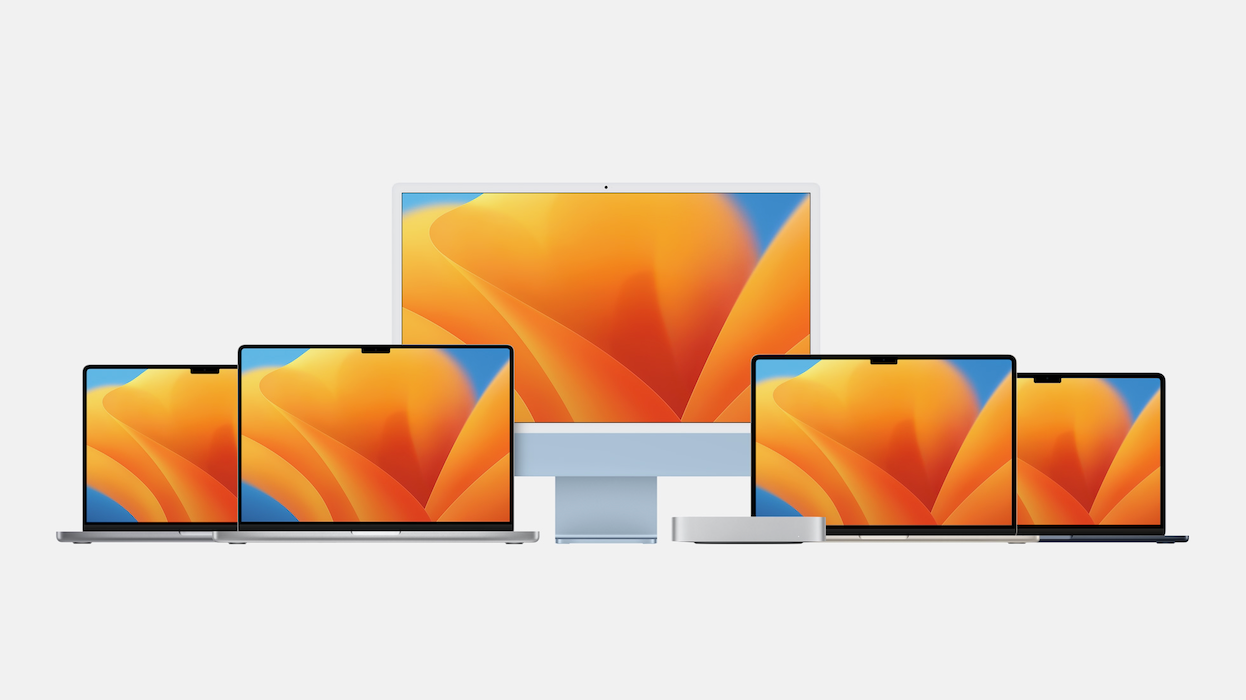 Apple silicon family - Image courtesy of Apple

There have been a number of reviews of the newly announced Macs as they arrived in the hands of users, with praise for the performance of those equipped with the M2 Ultra chip. This is the fastest chip ever made by Apple. Aamir Siddiqui, (Android Authority) calls it the "most ridiculously overpowered SoC ever": hyperbole, illogical and contradictory. Other chip makers still make faster chips (the field is limited) and the press frequently has this pissing match to show which company has the fastest chip.
For some of the tasks at the high end, processing power (stated in Watts and benchmarks) are easy to understand units. Desire Athow (Techradar) reports that M2 Ultra benchmarks on Geekbench come in slightly lower than Intel's Core i-9 and the AMD 7950X3D although these may be purposed differently. Apple is catching up, but in any case these figures tend to leapfrog each other (AMD now, Apple next month, Intel the next). It is rumored that the M3 is under development and may be announced within the next few months.

This week I watched a docudrama on the fire at Notre Dame Cathedral in Paris in 2019. While there were clearly some live shots of the event, it was hard to tell the different between reality and reconstructed or CGI scenes, particularly with the quality of some of the output. President Macron is filmed at the scene with fire service heads, but I am unable to tell if some of the closeups of these senior Pompiers are real or reconstructed it was done so well. I was also able to see the highly rated, Close, a co-production from Belgium, France and the Netherlands, which was shown at Cannes last year and won the Grand Prix. It has since won several other awards.
There was more news about future Netflix output this week when information about a science-fiction series (24 episodes expected), The Three Body Problem (based on a Chinese book), was made available (Thom Dunn, BoingBoing) along with a trailer, narrated by Carl Sagan: shades of Silo and Metropolis here (below). This has not been without some controversy. It is due next January.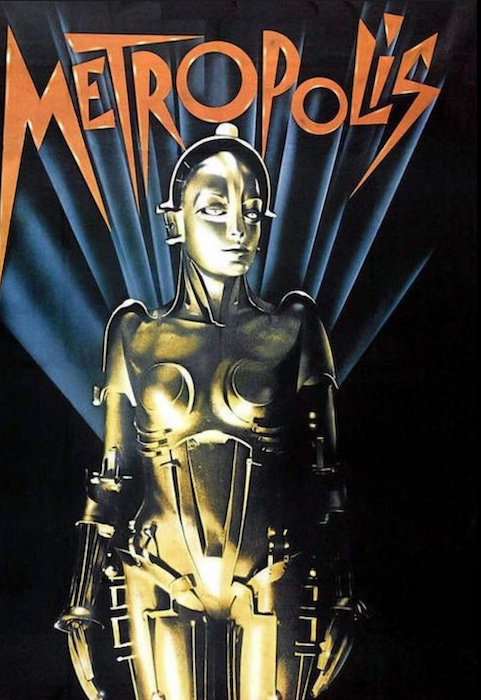 It was also revealed that Warner Bros. is considering licensing titles to Netflix. Lauren Forristal (TechCrunch) examines the possibility and considers some of the titles that might be available. I would love, for example, to see The Sopranos and other titles, although there may be some conflicts here with other distributors that may hold the rights: this is why I cannot use the Formula One streaming system, but MotoGP is available.
Over on AppleTV I keep picking at For all Mankind and its alternative look at the space race. With Drops of God finished, I am continuing with The Crowded Room (Tom Holland) and Silo, which is seeking good reviews, while it is also being renewed for a second season. Ted Lasso may be finished, but there is considerable support for a 4th season, including from Tim Cook with several sources, including Oliver Haslam (iMore) commenting on this. I think the show has run its course. While it was a refreshing look at soccer (which I am not a fan of) with most series (e.g. Breaking Bad) there is a right time to end.
With the Hollywood writers strike still ongoing, a victim of this is the much anticipated Metropolis, a remake of the 1927 Fritz Lang movie (based on the Thea von Hardeau book written with Lang). This is not now going forward owing to the WGA strike and rising costs. I am disappointed.
To compensate there are trailers for Foundation now on AppleTV so I am looking forward to that when series 2 appears (14 July); and the Idris Elba series, Hijack appears next week (28 June). Those trailers are not easy to find and take a little digging. Apple needs to revise the interface for AppleTV on all devices.

I used to enjoy live theatre when I lived in the UK and was a frequent visitor to the RSC at Stratford on Avon where I saw many Shakespeare productions and became acquainted with some actors. I was at high school with David Troughton who also joined the RSC. I saw a Tweet this week from the RSC outlining availability of a DVD of Richard III (the Ian McKellen version is a delight if you can find it). As none of my computers have disk drives, and I have been downloading movies (legally) for years, I made a comment about the old technology.
The RSC feed replied quickly and sent me a link to the RSC Digital Theatre where over 30 of the more recent productions are available. These can be rented for 48 hours (£7.99 - 350 Baht), or there are subscriptions: £9.99/month - 440 baht; or : £99.99/year - 4420 baht). There is an app for iOS (and Android) as well as browser access, while Digital Theater caters for some television systems as well.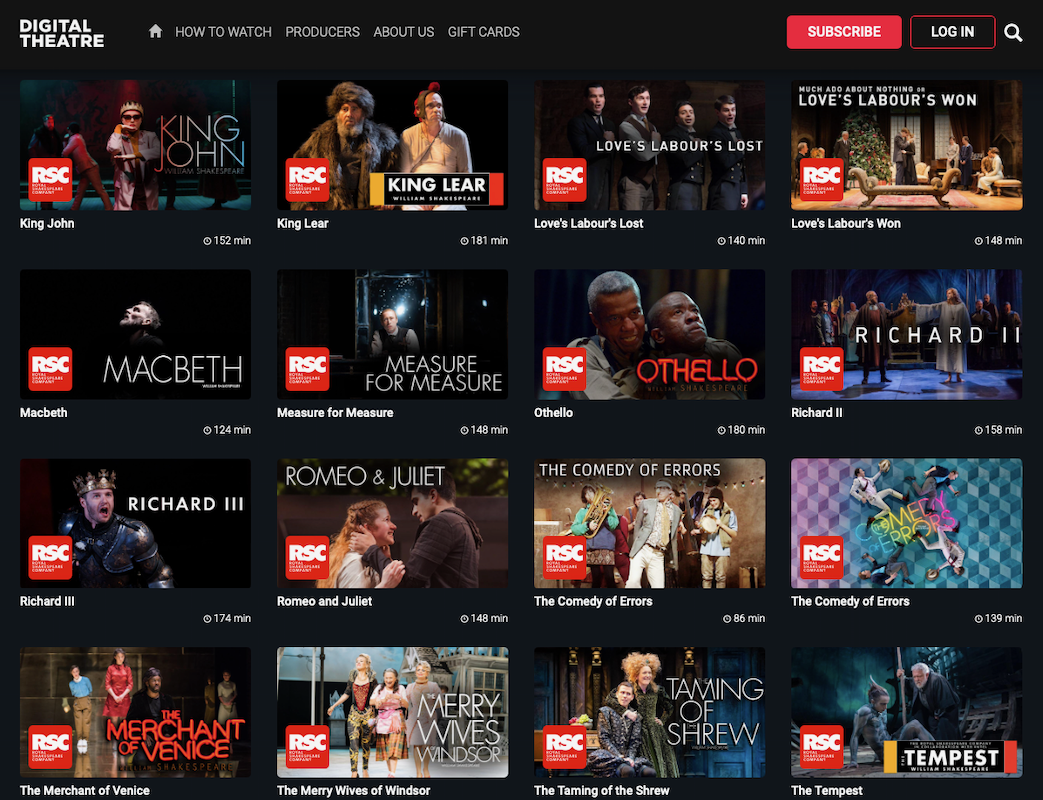 Royal Shakespeare Company online - Screenshot

Back in March, several sources reported that the highly thought-of camera review site, DPReview, was to be shut down. Many who had used the site, including Jaron Schneider of PetaPixel were critical of then-owners, Amazon. Having bought the site in 2007 were ready to shutter it, including its valuable archive of product reviews.
Although Amazon intended to close the site in April, DPReview has now been taken over by Gear Patrol (Adam Engst, TidBits). Jeremy Gray (PetaPixel) is also pleased about this development. I wonder if Amazon was stringing this out to make sure this valuable resource had a buyer. All's well that ends well, I suppose.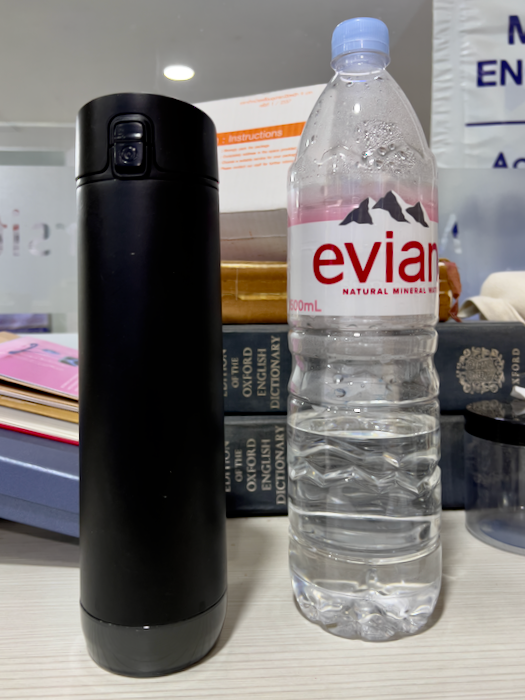 For many years Apple has hunted down those companies or individuals (in rare cases) that it thinks has ignored its copyrights, trademarks or patents. In some cases this makes good sense. For example, if I put an Evian label on a bottle of water I had drawn from a local well, the French company would have an excellent case as the counterfeit product would be a risk to its reputation.
Apple has done this numerous times, although once or twice has stretched the limits. The apple is a fruit easily recognized with images going back to antiquity, particularly as it is core [deliberate] to the myth of mortality: Of man's first disobedience and the fruit of that forbidden tree, whose mortal taste brought Death into the World, and all our woe. . . (Milton, Paradise Lost). I was able to remember the first few words of Book 1.
Although the fruit is instantly recognizable, Apple's apple is slightly different as there is a bite in the side to differentiate it from a cherry. There is also a small leaf at the top. While a common apple is recognizable, the Apple trademark was designed in 1977 by Rob Janoff of Regis McKenna (Creative Review) and not Susan Kare who had created many of the logos (trash, Mac, floppy disk) and several of the fonts on early Macs. But an apple is an apple, right? Not according to Apple, who wants to own them all.
In a series of cases that is probably heading nowhere and doing nothing for the public image, Apple is chasing the Swiss Fruit Union Suisse that has used a red apple with a white Swiss cross superimposed on it (without a bite) as a trademark for 111 years (C. Krishnasai, Wionews). Apart from the artistic tradition (above), in my mind 111 trumps 46 which suggests thin ice. The director is baffled by this which has been going on since 2017 in Switzerland and in several other countries.
Those of us who are a little older will remember an earlier use of the fruit: on records (the black plastic disk with a hole in the middle) put out by a British company called, surprisingly, Apple. Apple Corps was founded by the Beatles in 1968 (55 years), so they also had prior use over the green fruit used on their products and the name. There was quite some litigation then, and later. If it goes that far, I do not see that the Swiss courts who are fairly conservative will find in Apple's favour and the PR fallout will not be positive.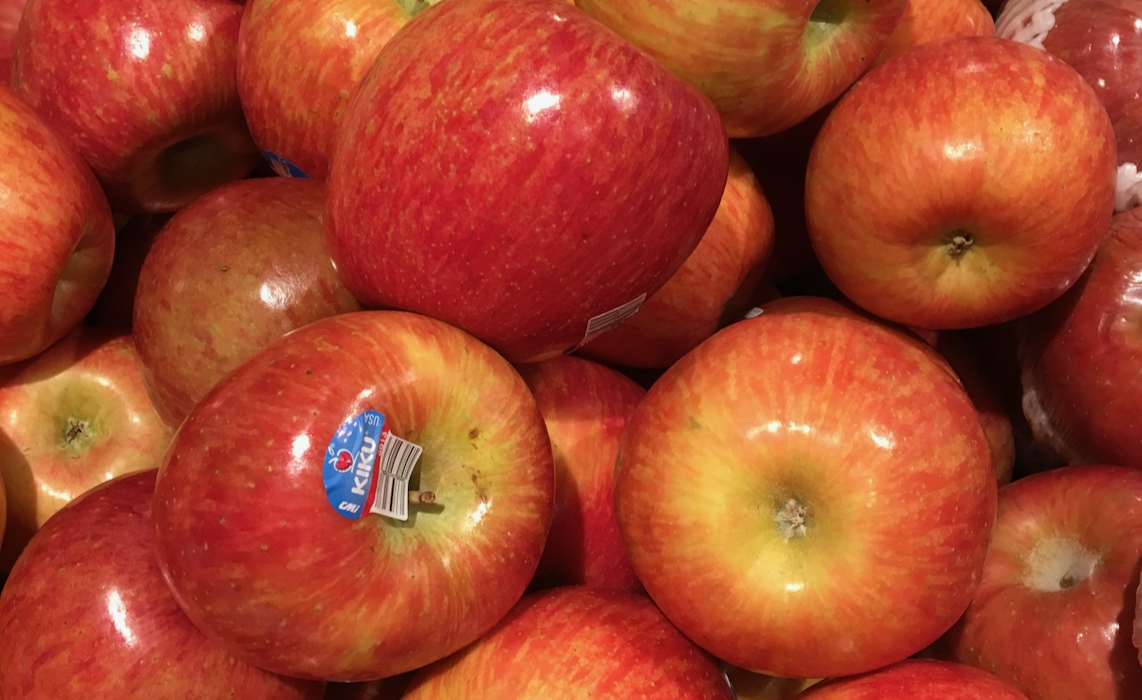 Graham K. Rogers teaches at the Faculty of Engineering, Mahidol University in Thailand. He wrote in the Bangkok Post, Database supplement on IT subjects. For the last seven years of Database he wrote a column on Apple and Macs. After 3 years writing a column in the Life supplement, he is now no longer associated with the Bangkok Post. He can be followed on Twitter (@extensions_th)
---

For further information, e-mail to
Back to eXtensions
Back to Home Page

All content copyright © G. K. Rogers 2023