eXtensions - Friday 26 May 2023
Friday Review: WWDC Speculation; Cue Perspetives; Swiss Love Story; iPad App Advances; EU Targets Apple Again
By Graham K. Rogers
---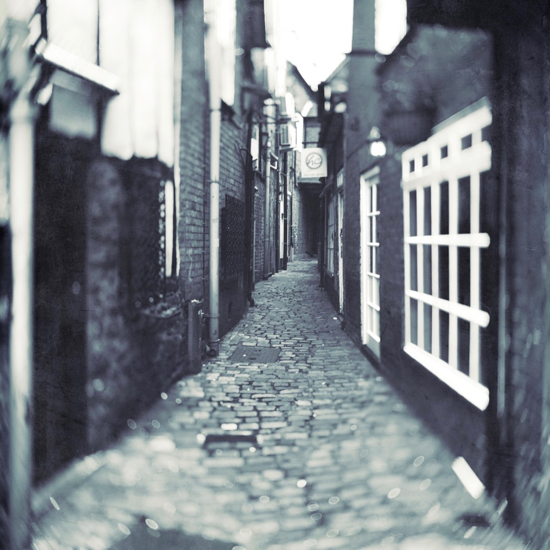 Apple chooses Broadcomm to provide chips. WWDC speculation has some interesting theories, but Eddy Cue provides a context for how Apple decides on products to develop. Apple has a lab in Switzerland that is working on some interesting concepts. Final Cut Pro and Logic Pro for the iPad: reviews mainly positive. The EU and Margrethe Vestager will not give up on Apple.

Although it is known that Apple is working on its own 5G chips, there is still some way to go before they are ready, so other sources are still being used. Several sites this week reported that Apple has signed a multi-billion dollar supply deal with Broadcom and as Jonny Evans (Apple Must) reports, this seems to be mainly for 5G chips. A particular advantage for Apple (politically at least) is that much of the manufacturing will be in the USA. Shares of Broadcom rose by some 5% after the deal was announced, while QUALCOMM shares fell. From the looks of the chart, that may not be related.
Share prices: Apple, Broadcom and QUALCOMM

Apple has announced the schedule for WWDC (Joe Rossignol, MacRumors). It is not really a surprise that the keynote presentsation will be on the opening day (5 June) and at 10am which is midnight here and way past my bedtime. We are fairly certain that iOS 17, iPadOS17, macOS 14, watchOS 10 will be announced, with probably a tvOS update too. The rest looks at the grey areas of speculation although some support, such as registration of names for the AR/VR headset operating system has shown there is more solid potential. New Macs? Online filings lean towards a 15" MacBook Pro, although this and any new iPads might also be announced separately from WWDC as time is of the essence. And the M3? That would be interesting.
As we approach WWDC more information appears to be available about what could be announced, but until Apple actually makes the announcement it is speculation only. One analyst I read on Seeking Alpha suggests that the AR/VR headset has "great flop potential", but Stone Fox Capital almost never has a good word for Apple. I checked back for their articles about Apple over the last few months and all were negative. You cannot be positive all the time about Apple of course, and Seeking Alpha has some reasonable analysis from time to time, but some of the writers seem to specialize in pushing Apple down.
In this particular hit piece, Holder writes, "A former Apple executive thinks the headset could be a flop due to the disconnect with traditional product releases from the tech giant." Note that this is a former executive and we are not told why this person left the company. However, to put that in some perspective, despite some problem devices (e.g. the beautiful Cube), Apple rarely puts out a product unless it is ready. Look how long the Apple car is taking, despite Apple building a solid portfolio of related patents such as this week's granted "deployable restraint system" that includes a panel and a panel actuator that deploys the panel" (Dennis Sellers, AppleWorld Today).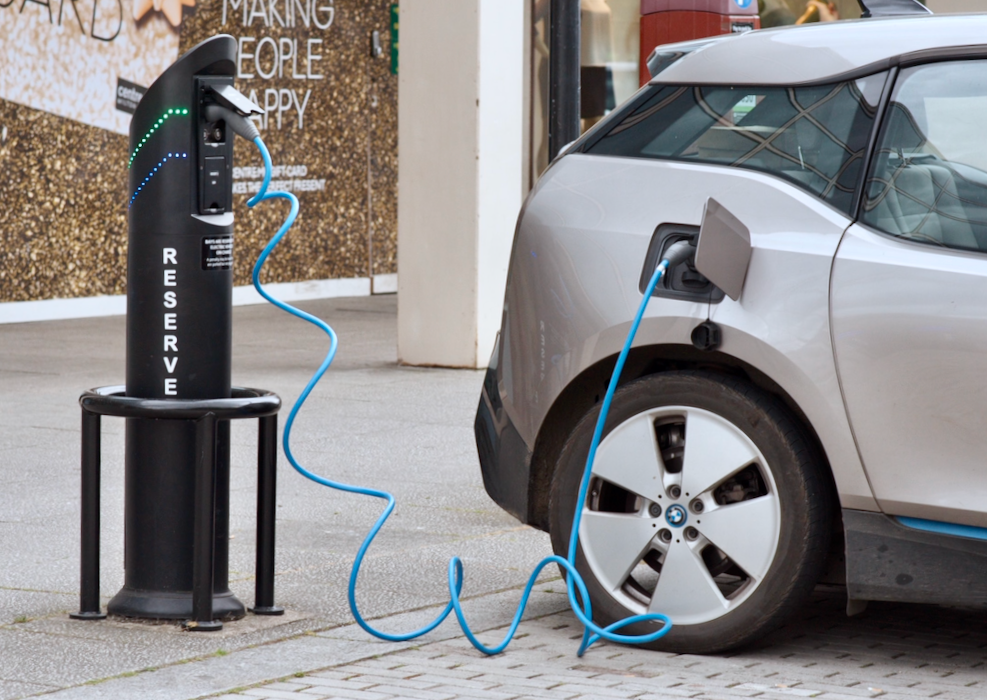 Eddy Cue was interviewed recently at the CNBC CEO Council Summit by Jim Cramer. Patently Apple reports on some of the comments particularly those regarding product development and releases: Apple says No, more often than Yes. No to almost everything. Patently Apple adds, "According to Cue, an idea only makes it off the drawing board at Apple if it's something the company knows it can execute well and if it's something consumers really care about." In that context, the AR/VR goggles seem to have more than a fighting chance.
I was aware that Apple has been using facilities in Israel for software development (maybe more for all I know), but MacDaily News alerted readers to another facility in Zurich that has been carrying out much research on "computer vision, machine learning (ML), robotics, and artificial intelligence (AI)". Although this is a surprise, it is not surprising: of course Apple has been looking at these technologies and Zurich, with its good links to the rest of Europe, is as good a place as any. It is probably also far less porous than other locations, so the risk of rumors leaking would be contained better. The original article by Stefan Rechsteiner is in German (Macprime: a Swiss publication in German) and one section is Apple und die Schweiz: Eine Lovestory, which should not really need any translation. The original article also has some useful images to illustrate the technology discussed.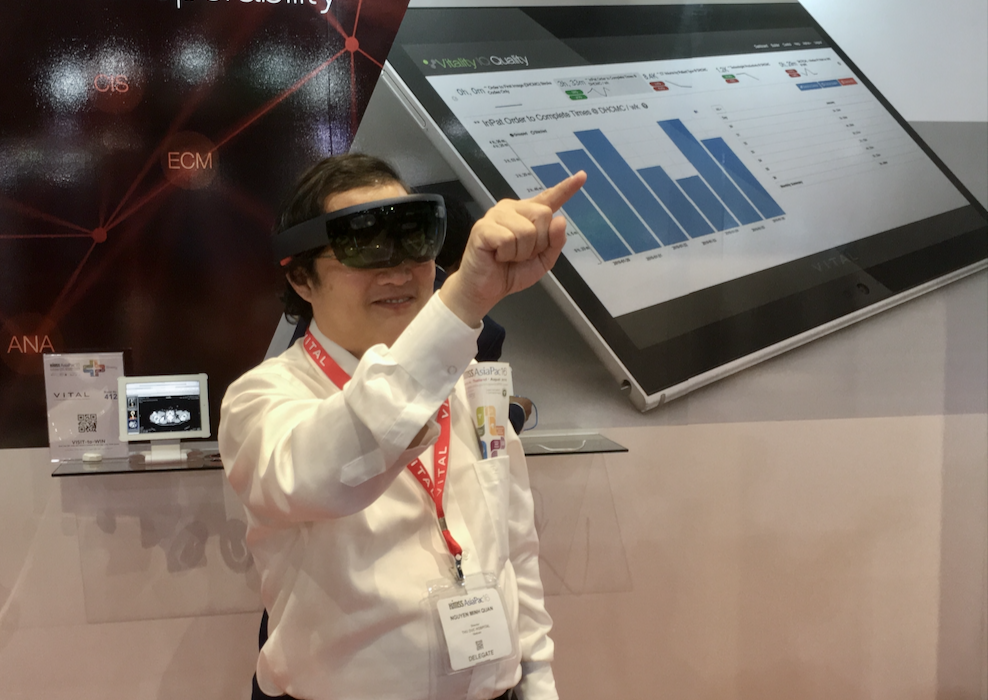 Microsoft headset in demo - 2016

While speculation on the AR/VR device runs, there are some reasonable comments on the potential. MacDaily News links to comments from MarketWatch from Emily Barry who opens with, "Apple has a history . . . of turning technology categories into trends". Several images flashed before me as I read that: original iMac, iPod, iPhone, iPad; with the last a resounding success when other manufacturers had struggled with the tablet concept for years. Mind you, some of the attempts to follow were less successful. I particularly think of Jonney Shih's announcement of the ASUS PadPhone which only sold about a million units of the updated version. I use his product announcement as an example of how not to make a presentation.
On the Apple headset, MDN adds about one rumor that has been circulating: a potential feature of the "mixed-reality headset will be attending live and recorded concerts remotely". Even before Covid I tended not to go to live performances as frequently as I had in the 1960s, 70s and 80s, and a video of such performances does lack something, so perhaps the enclosing experience of the headset could bring that feeling back.

I have grumbled a couple of times in recent weeks when online sources have reported problems with beta releases of Apple operating systems: the point of a beta is to find faults, then fix them before they affect users. However, this week, it is reported that the (non-beta) iOS 16.5 has a problem for users with the Lightning to USB 3 camera adapter. I think I have one so WILL/MAYBE try this with my iPhone. Christian Zibreg (iDownloadBlog) expects that this will be fixed in either iOS 16.5.1 or 16.6.

This week Apple released its Final Cut Pro and Logic apps for the iPad as expected (Joe Rossignol, MacRumors, et al). I will not be downloading these as I already have these on the Mac and do not use video editing software much at all, preferring still photography. I also am not particularly in favor of subscriptions for software and avoid these when I can. Fees for Final Cut Pro are $4.99 per month or $49 per year in the U.S. In the App Sore here, they are 1990 baht annually and 199 baht/month. Logic Pro is priced the same. I note that the logos for Final Cut Pro and Logic Pro on the iPad are slightly different from the ones on the Mac.
L to R: Final Cut Pro - Mac; Final Cut Pro - iPad; Logic Pro - Mac; Logic Pro - iPad

These releases are important for Apple, and for those who will take advantage of them. My iPad Pro has become my main productivity device (with one or two caveats) and it is easy to imagine others who make videos or sound files adapting to work on iPads. I saw a number of hands-on reports for both of the new iPad apps and selected a couple for a deeper look. On Final Cut Pro, Daryl Baxter (iMore) is enthusiastic and notes how well adapted this is to the iPad environment, although he does point out some of the limitations.
There was (understandably) a slightly different perspective from Chris Niccolls on PetaPixel. He admits to being biased about Apple, so approached the iPad FInal Cut Pro app as a novice. The article includes a video of the experience. He comes away from this somewhat impressed with how easy this was to learn and how powerful the M2 iPad Pro was. The review is not without criticisms of course, but overall the experience was positive
Daryl Baxter also took a look at Logic Pro wondering why this had not appeared earlier. He prefers the way this works on the iPad when compared to Final Cut but does note a couple of shortcomings particularly regarding Mac-iPad file compatibility which he hopes will be fixed with an update. Several commentators mentioned the (current) dearth of plugins, but later in the week, Audiokit - whose own Synth One is a useful synthesizer - announced that their plug-ins now work with Logic on the iPad.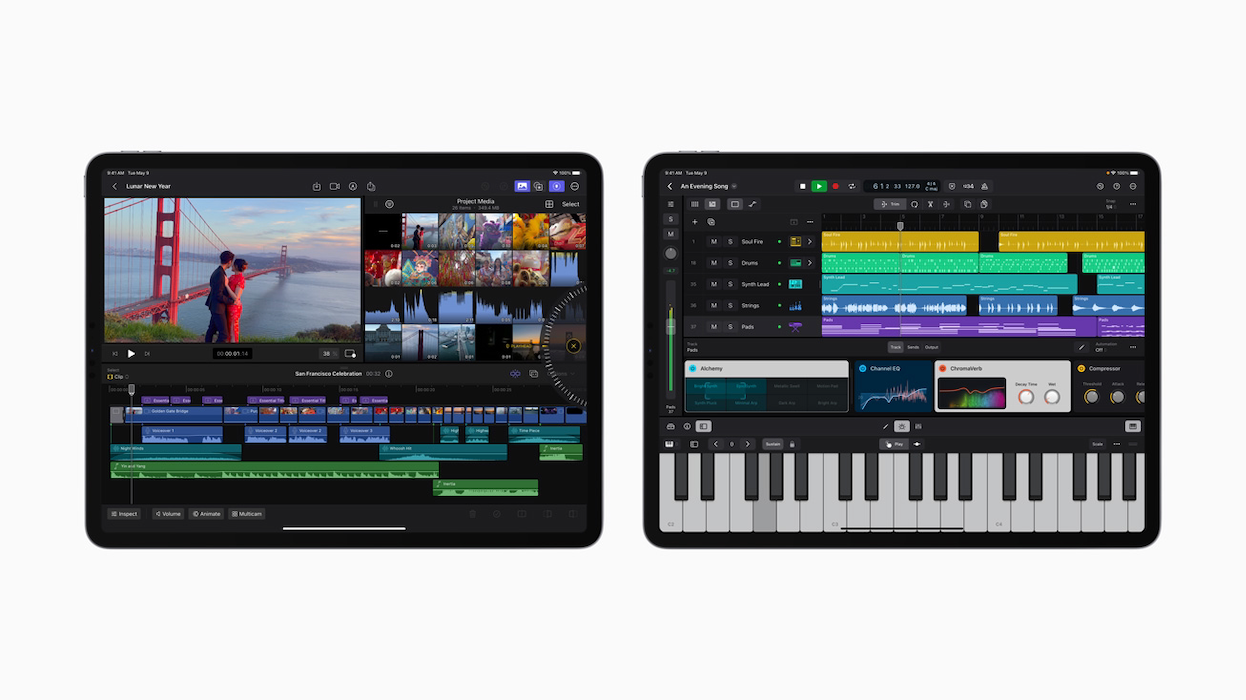 Final Cut Pro on the iPad - Image courtesy of Apple

I also took a long look at the report on Logic Pro from John Voorhees on MacStories. The site with its longer form content has always favored iPads and Federico Viticci has put these to good use in the last few years. Voorhees, who regards the iPad version as a step forward, uses Logic Pro on the Mac every week for the MacStories podcast, so his experiences here are worth considering. He finds it "a remarkably capable alternative to the Mac version" but notes that "The app comes with limitations and frustrations, like any first version of a complex new app". He also notes that, with the 2-track podcast, this could also be done on the iPad mini. His detailed explanations are bordering on a useful tutorial, so some new users will find some useful hints here.

A number of legislators around the world have been gunning for Apple for several years. While there have been a few settlements, Big Tech, and especially Apple continue to be targets in what appear sometimes to be biased analysis. Of particularly note were the various (EU, USA UK) examinations of the app stores, which appear to have been set in motion by a particular software developer's desire to have the rules rewritten. The UK report, in particular, accepted slim evidence from some sources, but (for example) merely noted input on security and privacy concerns from Apple, but decided to disregard Cupertino's input.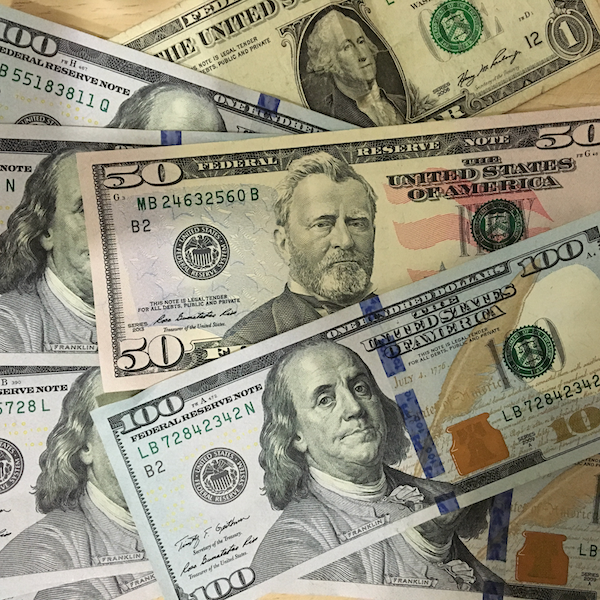 One particular name keeps appearing in the examinations: that of Margrethe Vestager, European Commissioner for Competition. A couple of years back her agency brought a case against Apple because, for years, it had enjoyed a special tax status with Ireland, where it has invested billions over the years. Much of its business is conducted through the country and because of this, taxes are levied there. The EU did not like the way the taxation was applied and began litigation, hoping to claw back some €13 billion. The EU lost and the court agreed that Ireland did not give Apple a tax advantage.
Now 3 years later, the EU is appealing the decision. An act that Patently Apple calls "vengeful". Vestager is not a good loser. Note, for example, that when Fox lost its case against Dominion in the US courts, they paid up almost before the lawyers had left the court. Patently Apple comments that the EU has "suffered court losses in recent months to challenges by automaker Stellantis, Amazon and Starbucks" although did win one taxation case. Maybe this is what has now motivated the appeal. The article also notes that Vestager has "forced Ireland, the Netherlands and Luxembourg to drop controversial tax structures and contributed to the global movement for fairer corporate tax rates."
I am all for corporations to be taxed properly (and fully), but have commented in the past that they exist to make a profit for shareholders and work to that end. If they are able to use a tax structure to reduce the load (avoidance) it is up to the legislators who write the taxation laws to come up with a better answer. If the companies cheat that is evasion and a whole different matter.

Following the recent release of Photomator for the Mac, there has been an update to Pixelmator Pro (3.3.3) which adds support for the new Mac app Agen Schmitz (TidBits) reports. Photomator documents can be opened in Pixelmator Pro "with all nondestructive edits like color adjustments, crops, masks".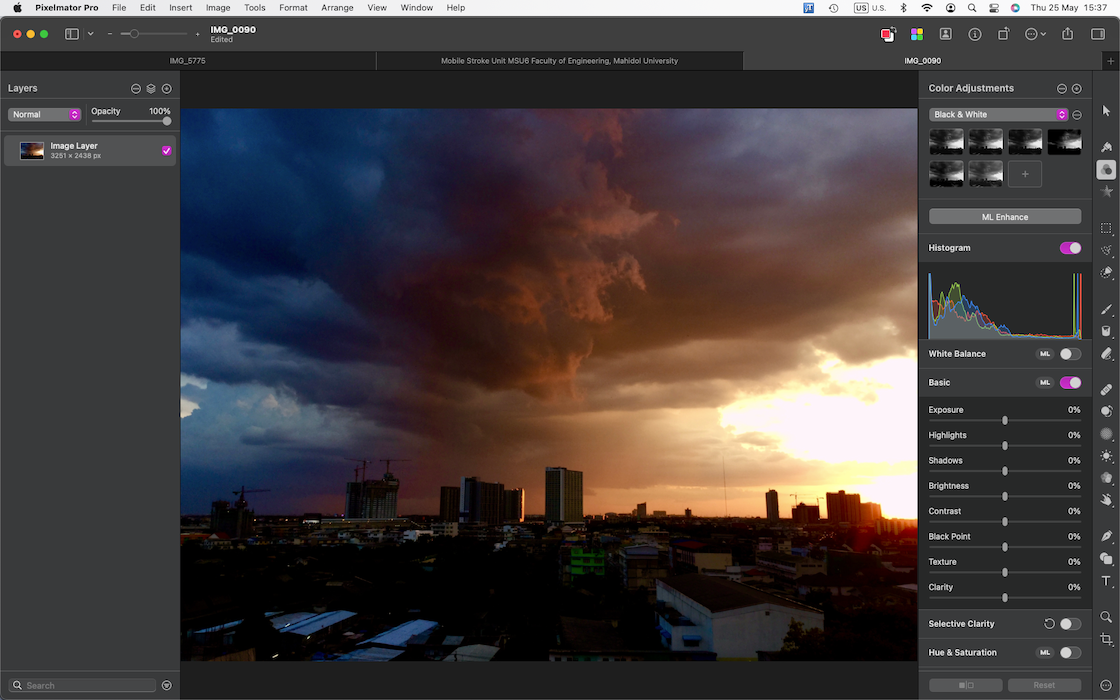 Pixelmator Pro on Mac
Graham K. Rogers teaches at the Faculty of Engineering, Mahidol University in Thailand. He wrote in the Bangkok Post, Database supplement on IT subjects. For the last seven years of Database he wrote a column on Apple and Macs. After 3 years writing a column in the Life supplement, he is now no longer associated with the Bangkok Post. He can be followed on Twitter (@extensions_th)
---

For further information, e-mail to
Back to eXtensions
Back to Home Page

All content copyright © G. K. Rogers 2023