eXtensions - Sunday 23 April 2023
Sunday Review: Apple Rumors Abound of Course; New Factory Rumors; GM dumps ApplePlay and Android Auto
By Graham K. Rogers
---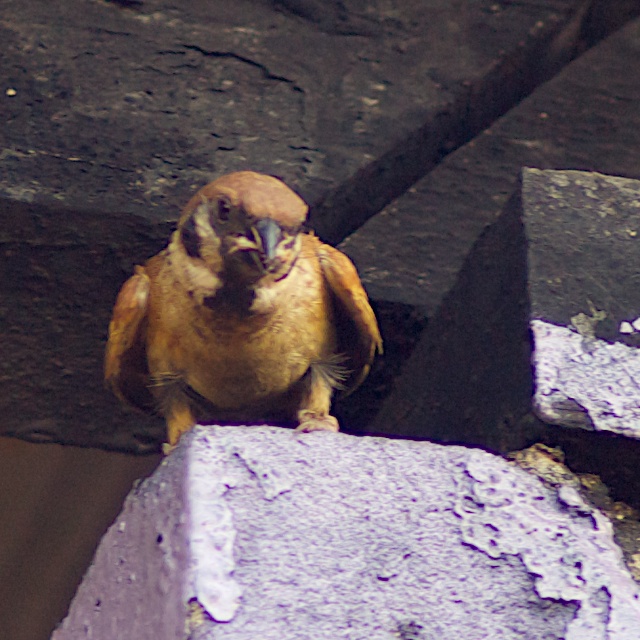 With Apple's financial report coming soon, followed by WWDC in early June, rumors good and bad are rife. Most can be ignored as attempts to nudge the stock, but a couple this week have legs. Some important court cases have been settled before evidence is given, but Fox v Dominion was a winner. With Apple now moving more manufacturing away from China, several rumors about developments in South-east Asia have appeared. GM dumps ApplePlay and Android Auto. Ford has seen the way the wind is blowing.

One of the things that has taken up a lot of my time recently is the trip to the USA that some of the students where I work took to compete in the finals of Invent for the Planet. This all kicks off in February when universities round the world have a weekend event that groups students, some of whom have never met before, and sets problems. The students have just over 48 hours to come up with a solution and present the concept to a panel of judges.
This year, the students who won at the Mahidol University event, were chosen to compete in the finals which were held this week: 20 April 2023 - Thursday evening/early Friday morning here - at Texas A&M university. Unfortunately, our team was unsuccessful. The competition and other projects were all good: it was a strong field. I wrote an online piece about the final presentations: Invent for the Planet Final Presentations - Everyone's a Winner.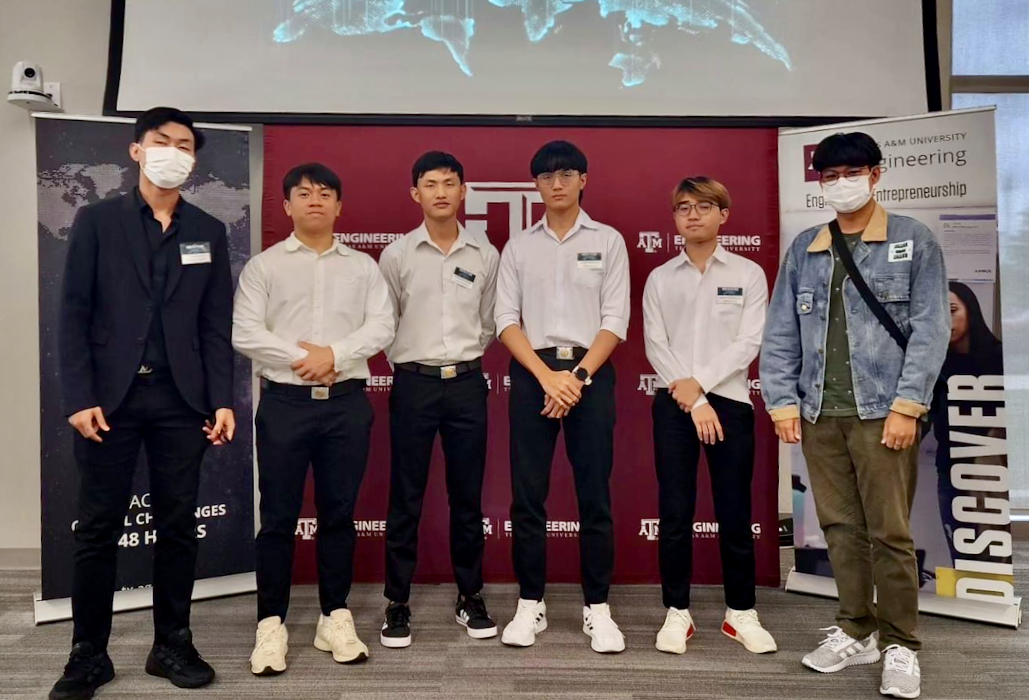 Mahidol student team competing in Invent for the Planet

There have been some really good series on TV channels available on the internet. The best (for me) was Breaking Bad, which I have watched twice. It perhaps changed the way some looked at such on-demand delivery services. It certainly did Netflix a lot of good. Apple has had a number of fair hits, with the biggest surprise being Ted Lasso. I like this for the odd way the main character deals with problems, but apart from Defending Jacob, Foundation, and Slow Horses, most of the output has been less compulsive viewing for me. I liked the recent release, Dear Edward well enough so was surprised to see that this has been cancelled after one season (Patently Apple). Nagging criticism from Cult of Mac must have got to Apple. I am tempted to subscribe to HBO now as it has had a couple of winners, particularly with Game of Thrones and now Succession.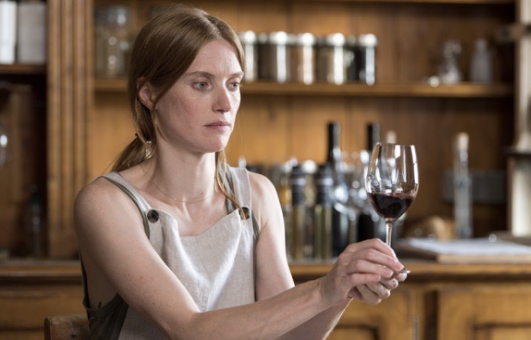 Those who have Netflix may remember the unusual film about an octopus and its relationship with diver and film-maker James Reed. I was fascinated by My Octopus Teacher and of course found the inevitable ending rather sad. I was delighted when it picked up an Oscar for best documentary in 2021. James Reed is back with a 4-part series on warring chimpanzees in Uganda which Rebecca Nicholson (Guardian) describes as like "Succession, but with apes".
Chimp Empire is on Netflix here and available now, so this immediately went on my watch list. I had a look at the first episode and planned to watch the whole series, but AppleTV released "Drops of God" (about a will that leaves a valuable wine collection to one of two people) and I was hooked. The first two episodes are available now, but episode 3 is released next Friday. Back to the chimps for now. The image is a cropped screen shot taken on the Mac from the AppleTV application.

A recurring news item in the last couple of years has been the way that some claim that Biden stole the election; or that the election was stolen from Trump. As part of the smokescreen, allegations were made about voting machines, often with no real evidence, with some of the claims quite fantastic. Some of those making the claims were a little fantastic too. One of the companies making the voting machines that were part of the alleged conspiracy suffered greatly from allegations that were repeated, particularly on Fox News and they sued. The discovery process revealed several alarming details: not only did some Fox presenters not believe the allegations that they kept milking, but nor did Rupert Murdoch who has had an unhealthy influence on several governments over the last fewer years.
As the trial date came closer, it also became apparent that the Fox legal team had not been totally honest and Murdoch was more closely involved in the day to day running than had been admitted. This week, the trial was delayed initially, then on Tuesday a jury was sworn in; but on Wednesday it was all over and there had been a settlement ($787.5m but no admission of wrongdoing). I am not sure if the judge was totally pleased about this as this avoided the appearance of some star witnesses, including Murdoch himself (Sam Levine, Guardian). And that may well have been one of the main reasons behind the settlement. Levine's article is worth reading for the background. Another voting machine company is also suing Fox and that litigation is just getting off the ground.
This is also covered by Mark Sweeney who leads on the point that the settlement avoids Murdoch's appearance. I was reminded of when Elton John sued the Daily Mail in 2006 (Stephen Brook, Guardian). His out of court settlement got him the win and apology he wanted, but the judge who thought the case should have gone to trial was not happy. It is perhaps no coincidence that he is suing the Mail again: this time with Prince Harry, Sadie Frost and Elizabeth Hurley (actresses), filmmaker David Furnish, and Doreen Lawrence, whose son was killed in a racist attack in 1997 (Oliver Darcy, CNN).

There was much news last week about Apple's potential new suppliers in Vietnam and Thailand with several sources reporting on a Nikkei article. Dennis Sellers of AppleWorld Today was one of the first in my inbox. Jonny Evans (Apple Must) also discussed the new product news, with a wider look at what is happening in India (where Tim Cook is currently making Apple's presence felt).
Evans mentions that three sources are in discussions with Apple about manufacturing in Thailand. He also mentions that drawbacks to manufacture in Thailand are "Geographical proximity to China and the lack of free trade agreements relative to Vietnam". Although the companies involved are not named, some of the information points towards Delta Electronics which has been a supplier for Apple for several years and has a large presence in the region.
I was first alerted to the company coming back from the 2007 iPhone announcement when someone was talking too loudly on the plane about the company, its founder, and its presence in Thailand. That was all neatly filed away in my memory, but I did find out more. Delta Electronics was founded in Taipei in 1971 with the Thai subsidiary being set up in 1988. They have been an Apple supplier for a long time, with an earlier emphasis being on accessories, such as power supplies. I did have at least one of these a while back.

I checked on the current collection of chargers and adapters: most have "Designed by Apple in California . . . Assembled in China""; although one also showed, "Foxlink Technology". These are not easy to read, especially the latest USB-C power adapters with grey text on a grey background. I cannot read these, so the iPhone camera, plus magnification came into use.

While some of the sources acknowledge that the mystery company had been trying to find factory space in Vietnam, I am aware that Delta has been on a recruiting drive over the last few months (as has Nikon). This has also seen not only attendance at job fairs, but larger recruitment meetings at universities, as well as sponsorship of some student-developed projects.
Some of the sources have included information that the mystery company was also making (or assembling) the Apple Watch last year, so the workforce is capable. There are Delta factories in Samut Prakan, some 27kms from the airport, although the reports (as noted above) mention Apple's reluctance to use Thailand because Vietnam has better trade agreements: how about that for Communism versus Capitalism? A lot of items I have shipped here via courier services already use Vietnam, so it is well suited to international business. Import and Export used to be a nightmare here when the international airport was at Don Muang but the new airport has eased the processes somewhat.

As Q2 2023 and WWDC draw closer rumors become more intense. We were told that the Apple VR headset was definitely not making an appearance, although even in an incomplete state (with regards commercial release) it is important for the developers to look at the device and start making apps. When Apple began its move towards the M1 chips, they provided a specially equipped Mac minis to developers signed up to the program. Even if it was not ready, the developers could begin work. The same should happen with the rumored headset. We were also told that it was disappointing in early tests, but this week Stephen Warwick (iMore) reports that an Android developer (interesting point) had a look and was blown away by the rate of development (at Apple of course) that has taken place. Who would have thought? . . .
And in the last couple of days there have been a number of reports concerning coding in the Find My configuration file that appear to suggest desktop Mac models could be on the way (Eric Slivka, MacRumors). Oliver Haslam (Redmond Pie) also had some comments on this discovery. Despite hopes, the new models are unlikely to include a new Mac Pro. Apple does have a habit of trumping rumors, however.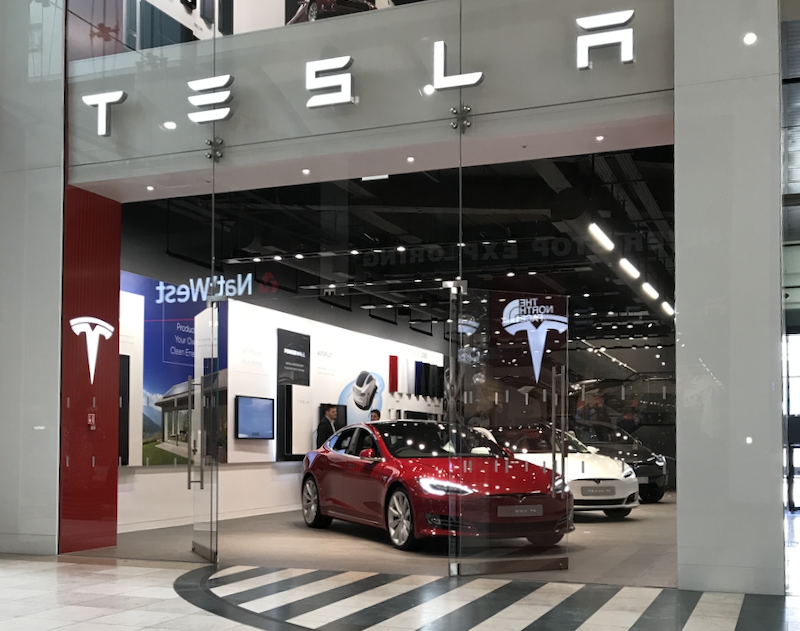 I was a little surprised recently when one of the largest car manufacturers, General Motors, decided they would no longer use Apple's CarPlay or Android Auto in favour of their own solution, like Tesla and Rivian. On the rare occasion that I use rental cars in the UK when I am home for trips, the availability of CarPlay is a plus. Ford waited, but then fairly quickly announced that it was sticking with CarPlay, mainly due to customer reactions.
It was reported that many users were walking away from GM and heading for Ford. MacDaily News reports on comments from Detroit Free Press (Jamie L. LaReau and Phoebe Wall Howard), and in more than one case CarPlay was the deal-breaker. This is not a one-off as the article also mentions social media comment and input from Walt Mossberg who refers to it as a huge blunder. I thought the same when I first read the reports and wondered how this should be ranked, with Harry McCracken making comparisons with New Coke.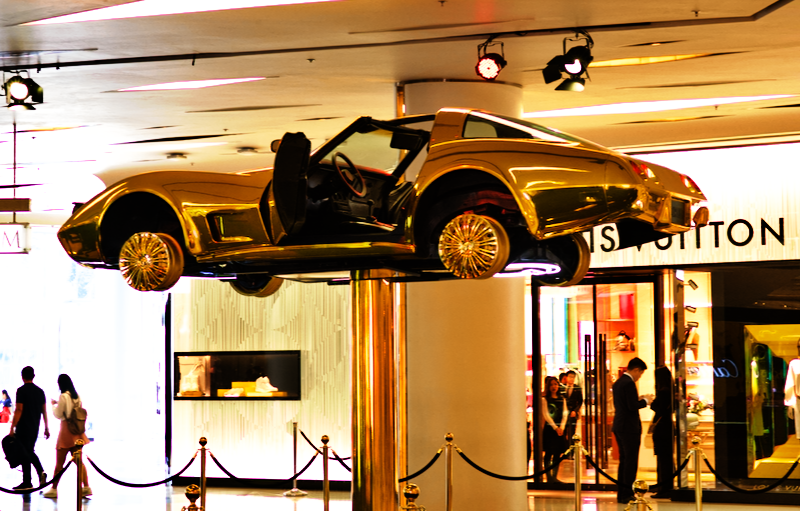 GM is unmoved (so far anyway) and some commentators in the useful Detroit Free Press article suggest that one part of the decision may be due to the amount of user data that could be involved. It is also suggested that GM could be considering pay as you go for certain features, like BMW did (seat warmers et al) which was also mentioned in the article. That did not go down well at the time.

As an indication of the health of film photography, one of the more popular companies with young people, Lomography, has launched a Lomography School: an online education site to guide newcomers (and some more experienced film users) on techniques used in film photography. As Jeremy Gray (PetaPixel) explains, the original group was set up by students some 30 years ago and has now "expanded into the vast Lomography community of today, including Lomography's various products, its magazine, competitions, and photo-sharing tools."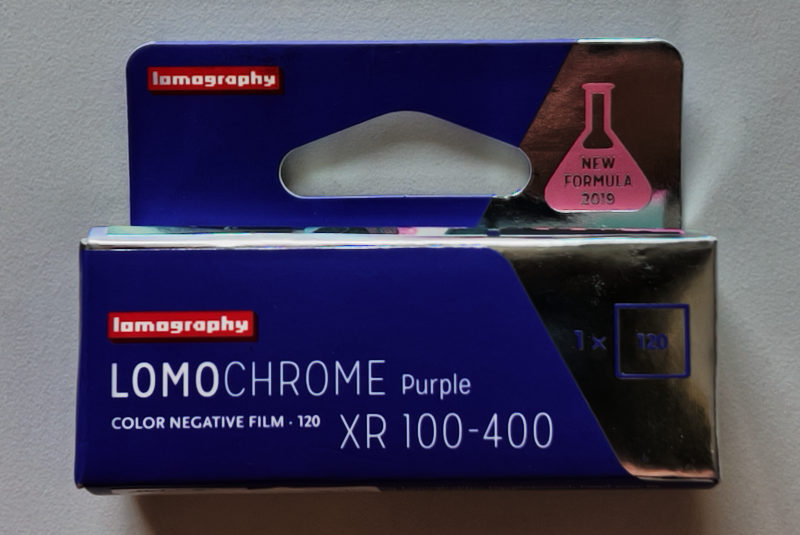 I use several of the experimental films, such as Lomo Purple, Fantôme8 (ISO 8), LadyGray and Metropolis. Some of the ideas behind the project as set out in the article sound really worthwhile and I am pleased to see such an effort. I am aware that there is a Thai group and I buy some of my films online from them. "Film photographers are welcome to explore the school which is free for all users.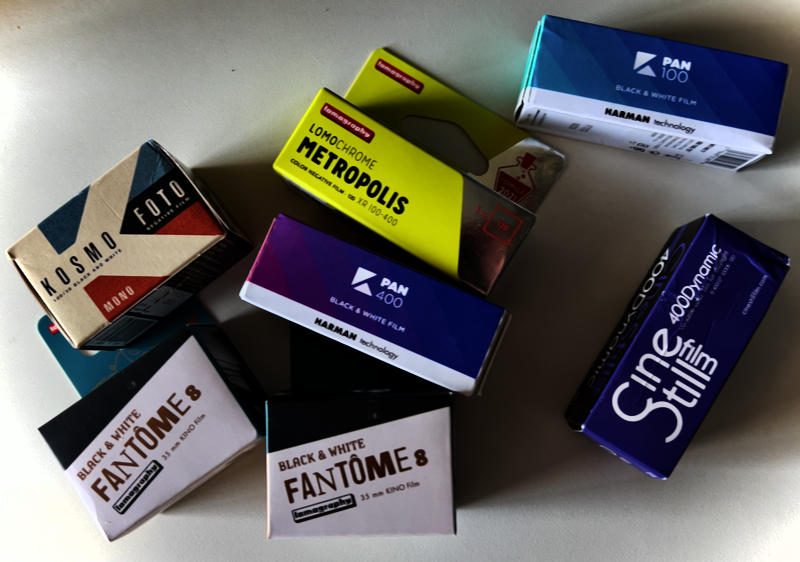 Graham K. Rogers teaches at the Faculty of Engineering, Mahidol University in Thailand. He wrote in the Bangkok Post, Database supplement on IT subjects. For the last seven years of Database he wrote a column on Apple and Macs. After 3 years writing a column in the Life supplement, he is now no longer associated with the Bangkok Post. He can be followed on Twitter (@extensions_th)
---

For further information, e-mail to
Back to eXtensions
Back to Home Page

All content copyright © G. K. Rogers 2023