eXtensions - Thursday 13 April 2023
Thursday Comment: Photomator Update; Apple Q2 2023 coming, so Wall Street is in a Tizzy; An Icon Debunked
By Graham K. Rogers
---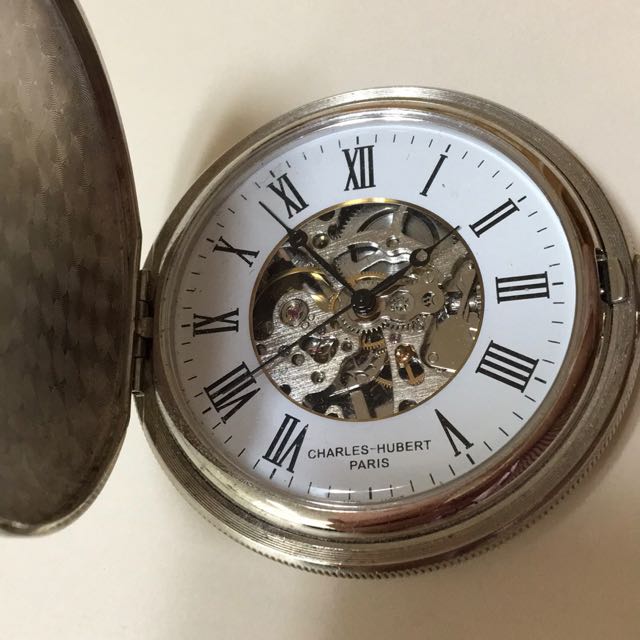 Katie Cotton former VP of Worldwide Communications for Apple passed away this week. Pixelmator Photo has had a significant update and is now Photomator. With Q2 2023 on the way (4 May) Wall Street praises and criticises Apple, while also trying to spend Cupertino's cash. Erroneous comment on a well-known UK road sign was uncritically accepted online and by national press. The truth went thataway.

I was sorry to read this week of the passing of Katie Cotton who did a great job as Vice President of worldwide communications for Apple for 18 years (Karen Haslam, MacWorld). I came across her once, in 2008, the year the MacBook Air was introduced. Lining up for the journalist tickets, I showed the staff the required documents and a voice said, "Oh you're Graham Rogers." I was a bit taken aback. "You read my stuff?" I asked; and Cotton replied, "Oh, we read everything. . . ."

The developers of Pixelmator applications for the Mac and iOS/iPad devices, put out a major update to one of my favorite apps, Pixelmator Photo, which has now been renamed Photomator. I am not too sure of the name. There have been major changes as reported (first in my list) by Christian Zibreg of iDownloadBlog. He points out that there are now several AI tools and I admit I am wary of these as I want to keep my photographs as close as possible to the original as I can: AI skies drove me away from one photo-editing suite; but the way this is set up I can easily ignore the tools I do not want.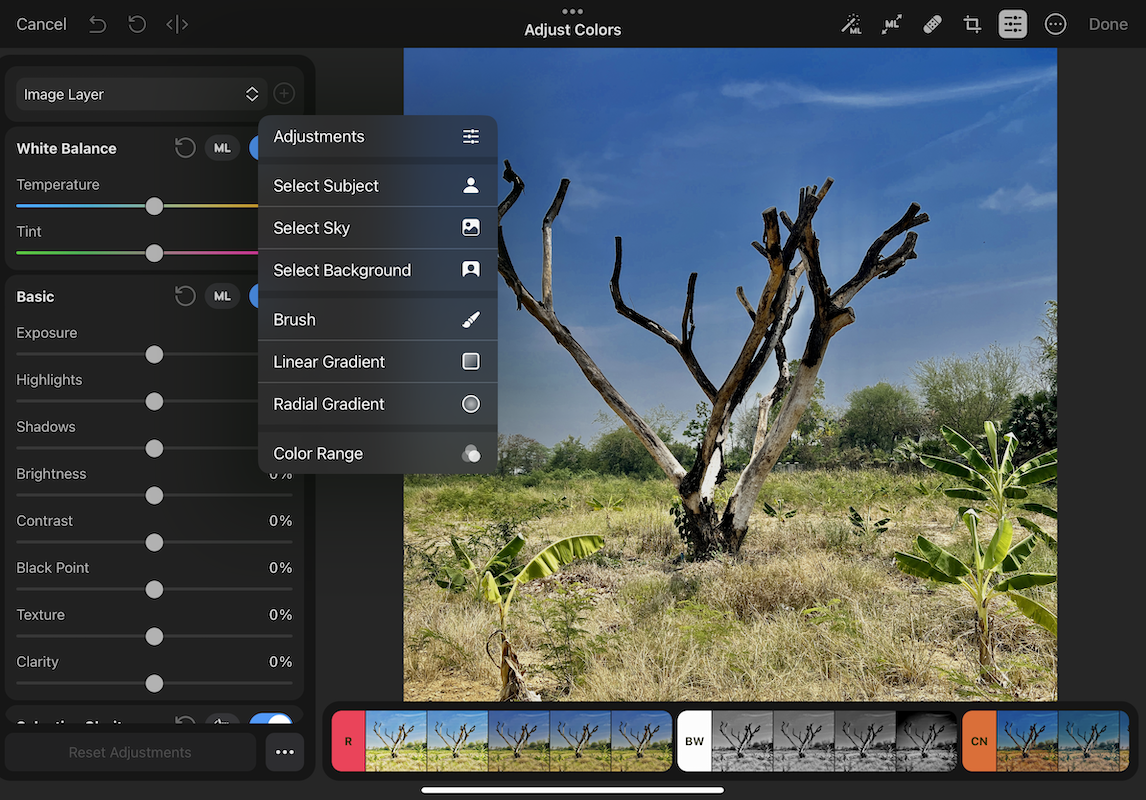 Zibreg mentioned that Photomator was already in the App Store, but it needed users with the original version to press the Update button. It was a bit slow but I was able to give the app a try right away. I found that it had updated automatically on the iPhone but not the iPad mini. I soon fixed that. Other commentators, including Jaron Schneider (PetaPixel) made some additional comments on the tools now available and mentioned that this is coming (as had been promised) to the Mac. I already have Pixelmator Pro on that platform but this is such a good application that I may well be tempted to shell out for this too.

Also among the early commentators on this update was Ed Hardy (Cult of Mac) who mentions subscriptions. The developers have recently changed their payment plans, but there is a fee for a Lifetime subscription on the iPad ($99.99). If that is available on the Mac, that might work for me. Hardy mentions that the developers are looking for Beta testers for that.

I had a weird email purporting to come from Intuit, with a bill for a 3-year subscription from Geek Squad. I had no idea what this was about, but at the same time another email arrived with several emails attached all of which suggested this was a scam of some sort. I looked at the raw data and it looks like my details (and theirs) have been lifted from a mailing list or other data store. I deleted the mails and will check the credit card. PayPal doesn't work here any more for non-Thais.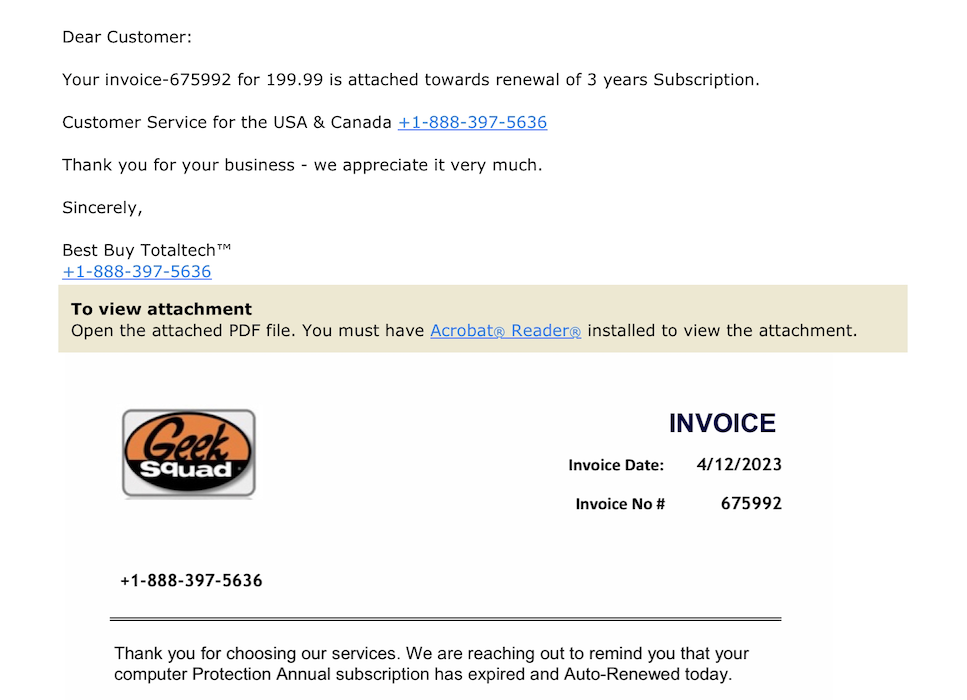 With the announcement that Apple is to hold its Q2 2023 financial earnings event on 4 May I usually expect two-thirds of Wall Street and related commentators to come out with several articles claiming that Apple is having problems of one sort or another. This week for example, Daniel Serada (Seeking Alpha) claims that "Apple Stock: It's Way Worse Than I Thought (Rating Downgrade)" giving a list of reasons, including the point that Tim Cook was selling some of his shares. On the other hand, Chris Ciaccia, writes "Apple rises as Bernstein says IDC not 'historically' a leading indicator for Mac revenue", which refers to what some see is a major story (below), until you look a little more closely.
The other group of commentators release stories that claim Apple is a major success story. Both types of articles rarely have access to the full facts as a recent story on the apparent cessation of M2 chip production suggests. As I mentioned last time, a single source suggested that owing to bad sales of computers, Apple had shut down the production of the chips for a couple of months. Most sources followed this line exactly, while one (Dennis Sellers) was skeptical and claimed that this did not match the sales figures from two sources at the time.
That was followed by claims that Apple would not announce its long-awaited AR/VR goggles at WWDC, with Ming-Kuo doubling down on this, while Mark Gurman was equally adamant that the device would be announced in June: a good time really, even if not ready for public release, to bring the developers on-side.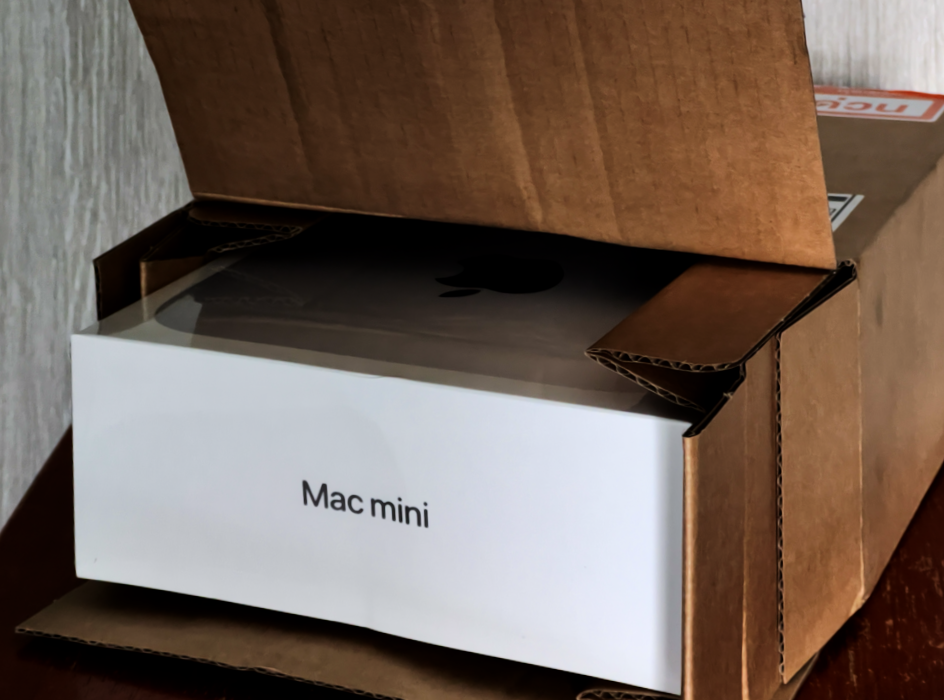 The Apple-sphere has been disturbed this week by a report that sales of Macs fell 40% year over year in the first quarter. Apple is in 4th place in the IDG table with sales of 6.9 million Macs. All other computer makers have seen a fall in sales with HP the least damaged with -24%: almost a quarter down. But then as William Gallagher and other sources mention the same time last year many were still working at home and all manufacturers were seeing enhanced sales from that. Apple also released a couple of new models (including iPads) last year and saw increased figures. We are now waiting for the next Mac announcements.
However, Denis Sellers (AppleWorld Today) reports figures from Gartner who show a different set of figures, with Apple instead showing a 34.2% drop. "Worldwide personal computer (PC) shipments . . . showed a 30% decrease". This is still a big drop year over year, but it is similar to the other makers. IDG calculate their figures in a different way. While relying wholly on raw unit figures neither source seems to consider price. Macs are sometimes 2 or 3 times the price of other manufacturers' devices. Leaving aside the Mac mini (20,900 baht), the lowest priced notebook Mac is the MacBook Air at 34,900 baht. I can walk into a local store and pick up a Windows notebook for as low as 13,000 baht, but then you get what you pay for, even if both count as one sale.
Note also the Piper-Sandler survey of teens, as reported in Patently Apple, that tells us that "87% of American teenagers interviewed said they currently own at least one iPhone" - note that, "at least one". 88% say that the iPhone is their next phone. Locally, many teens (and older people) buy Android phones partly because of price but teens (particularly) would prefer the iPhone if they could afford it. Looking around where I work, where many of the students come from better-off backgrounds, most have iPhones, many have iPads and a good number these days have Macs: a big change from a few years back. The Piper-Sandler surveys also shows that more teens (35%) in the USA are going for the Apple Watch. Likewise here, while the G-Shock is still popular with many young people here, I see more with the Apple Watch as well.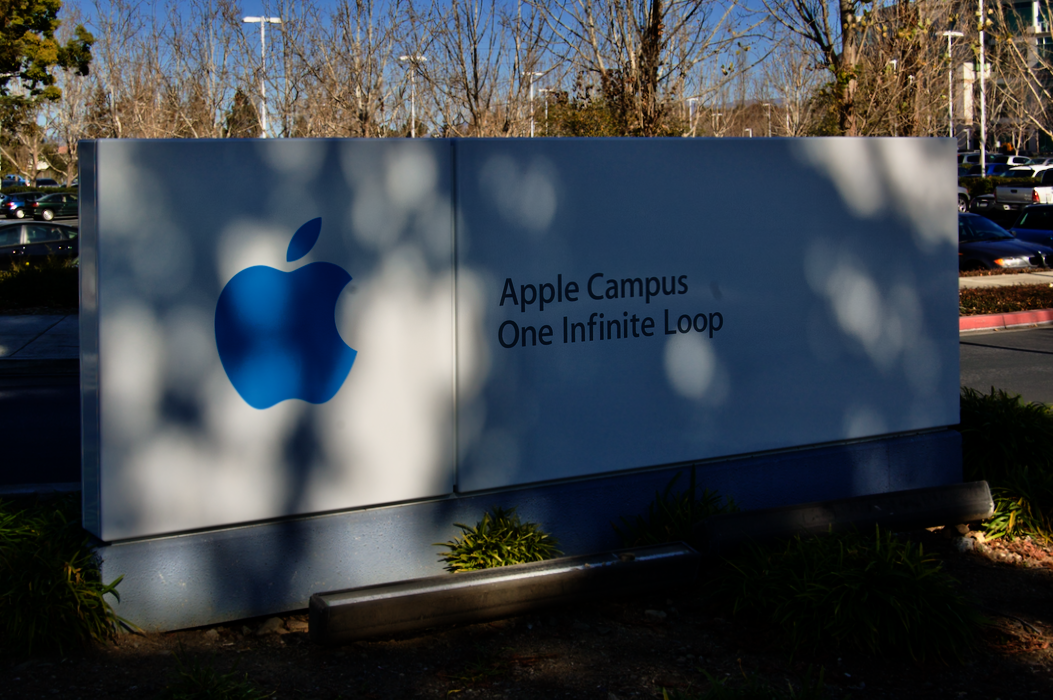 Wall Street often worries about Apple, perhaps because they do not know how to deal with the company. The entire history of Apple has been peppered with warnings of doom, with the company reported to be in its last throes on several occasions. Admittedly that did happen once or twice and even when Steve Jobs returned to Cupertino in 1997, the company was in a lot of trouble. Some hard decisions were made then. The dire warnings have not ceased of course and something that will frighten the shareholders appears to happen every quarter.
Wall Street also worries a lot about other people's money and since Apple now has good health, the cash reserves nag at the collective Wall Street conscience. I saw a comment in an email from Bloomberg. The first sentence is revealing: "Apple's slowing growth and cash-rich balance sheet are again fueling speculation that, at $165 billion, the world's most valuable company should make a big acquisition.""
The three points that worry the pundits are growth, cash and acquisition: engines that drive Wall Street. Apple is valued (as I write this) at $2.61 trillion and is a large company. Just before the release of the iPhone, on "December 29, 2006, Apple (AAPL) had a market capitalization of $63.8B, based on 24.73B shares at a price of $2.58" Statmuse. It is easier to show growth with a lower value than with the massive value that Apple has currently. After the iPhone announcement in January 2007, Statmuse reports that "The closing price for Apple (AAPL) in 2007 was $6.02, on December 31, 2007. It was up 129.6% for the year." That is impressive growth, even if there was a fall in 2008.
Apple has always preferred to keep its cash and Steve Jobs was against payouts to investors preferring stock buybacks. Tim Cook changed that with quarterly returns as well as share buybacks, but still keeps a lot of money under the bed. When things go wrong, or there is a need to invest in particular areas, the money is there to cushion the blow. When Apple does make a purchase it is for technology that will fit with the overall company approach, such as Beats or the classical music service, Primephonic which has reappeared as the Classical music app. But Wall Street frets about the big money.
That Bloomberg newsletter was part of a larger article (MacDaily News reports), by Jeran Wittenstein and Ryan Vlastelica that lists "Netflix Inc., Tesla Inc., Peloton Interactive Inc. and Sonos" as "potential acquisition targets - in Wall Street dreams - but now adds Disney. Those quoted in the article are not betting on a Disney acquisition any time soon. Apple does best what Apple does best.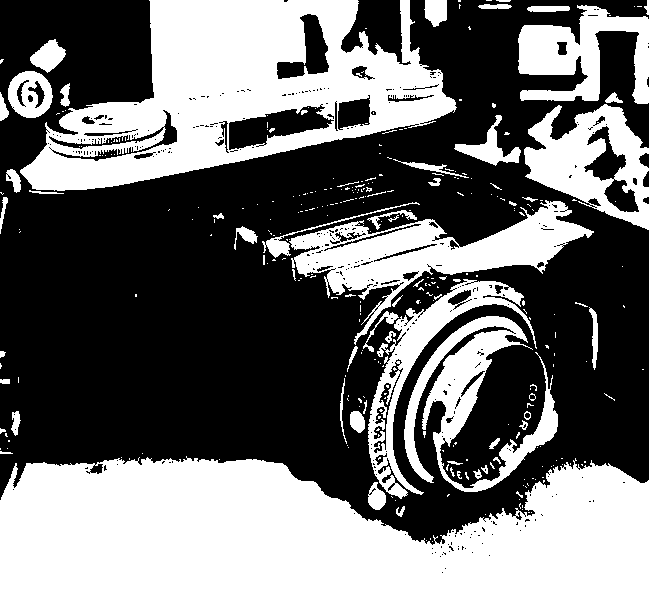 There was an interesting comment on PetaPixel this week regarding the icon painted on signs in the UK that shows that speed cameras are in operation. Jeremy Grey comments on the postings of one person (who may have been trying out a theory) who suggested that the real source of the icon was not an old bellows camera as many had thought, but was really "boring CCTV camera pointing towards the viewer."
That post on Twitter was soon picked up by other users (some disagreeing) including some press outlets. The Department for Transport ensured the public that the icon, designed in-house in the 1990s really was a bellows camera. Gray writes that this "indicates a more significant problem: information spreads rapidly, and people are frightfully quick to accept what they read."
Graham K. Rogers teaches at the Faculty of Engineering, Mahidol University in Thailand. He wrote in the Bangkok Post, Database supplement on IT subjects. For the last seven years of Database he wrote a column on Apple and Macs. After 3 years writing a column in the Life supplement, he is now no longer associated with the Bangkok Post. He can be followed on Twitter (@extensions_th)
---

For further information, e-mail to
Back to eXtensions
Back to Home Page

All content copyright © G. K. Rogers 2023