eXtensions - Sunday 5 February 2023
Sunday Notes: Apple Chaff and Other Distractions; Home Internet Interruptions
By Graham K. Rogers
---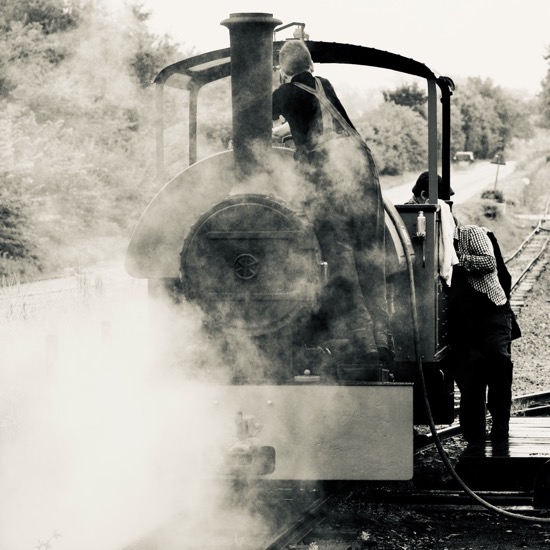 For the first time in a long time, Apple income fell last quarter. The causes in China were already known. Apple is reorganising the supply chain. Long term effects are not major, especially with 2 billion active devices. Connection problems with my site were analysed and fixes made. The site is online (as statistics show), but access for me is difficult, probably due to a flaky DNS router table. Ventura updates caused problems for some users of Pioneer disks. In the past other Apple updates have bricked devices. With the M1 Mac mini I moved my HP monitor to work. I have now ordered a larger Benq monitor online from a well-known local company although the online process was not as easy as I would have liked.
Apple Financial Report and the Fallout
In the days approaching Apple's financial report there was plenty of negative reporting. Chaff is aluminum or other materials ejected by military aircraft to distract incoming missiles. Navies use other means. The reports that are pushed out at this time, with confusing predictions concerning sales, new products and other events are mostly nothing more than chaff: designed to confuse. With some Wall Street pundits positive about Apple, others are negative. Which ones can investors rely on?





This week Ming-Chi Kuo, the analyst whom some favor, came out with ideas about foldable devices and has already begun making predictions about the iPhone 16. The iPhone 15 will not arrive probably for another 6 months. Let us hope that foldable devices are not developed by Apple. We see what a mess others made of this distraction and there is no strong demand for a development like this. Consumers buy Apple phones because they work, not for frills.
Rumors like these make it confusing for consumers and investors alike as it looks as if Apple is planning to change the product lineup: from stability to the unknown. I tend to ignore Ming-Chi Kuo, Gurman and others who put out Apple rumors and just think of them as a footnote. Despite the reverence some pay to them, they are often wrong or have missed some of Apple's major releases.
One of the news items that appeared just in time for the financial report was the information that Apple is to be fined for workplace violations that stem from the email warning employees about leaking confidential company information, Juli Clover (MacRumors) writes that "Cook's email wasn't referencing a product leak, but was instead aimed at employees who had shared details about a meeting focused on pay equity, working from home, COVID vaccinations, and more."

Also in a week of negatives, the US authorities are gunning for Apple and Google. Like the EU and UK, the US Department of Commerce sees monopolies in the respective stores and like them, wants changes. This includes side-loading: something that Apple has steadfastly refused to do, and Google allows reluctantly. Stephen Warwick (iMore) includes a statement from Apple that begins, "We appreciate the report acknowledges the importance of user privacy, data security and user convenience", but the authorities came to the same conclusions as the EU and UK investigations: Apple and Google wield significant gatekeeping power.
I looked closely at the other investigations. The UK one particularly was intent on finding monopolies and of course found what they wanted, ignoring the warnings about security and privacy. Significantly, that UK report dismissed Apple's worries out of hand: they noted the input but did not think it was relevant. They were looking at a single area and were determined to find negatives. I would not opt to use a 3rd party app store and am willing to pay a little more for peace of mind.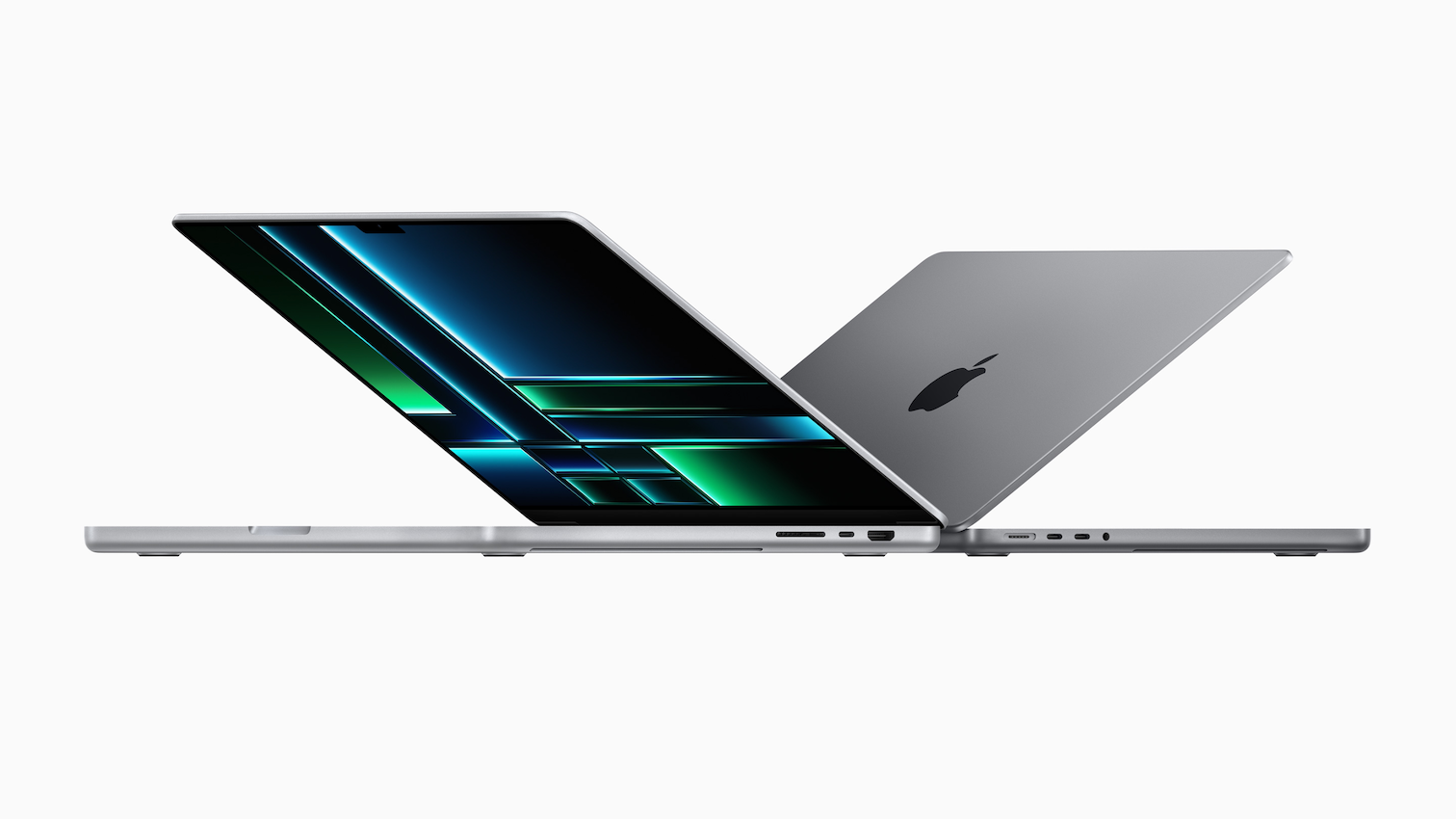 MacBook Pro: M2 Pro and M2 Max - Image courtesy of Apple


Apple released its Q1 2023 financial results and (as expected) there was a fall compared to last year. Apple was not alone (Kari Paul and Edward Helmore, Guardian) with Alphabet and Amazon posting lower figures. A major problem for Apple was the Covid-19 resurgence in China. Initially, there was a total shutdown. With the resentment and public order problems, some of these involving factories that produce Apple products - followed by unknown numbers of fatalities from Covid - fewer devices were assembled. As a further consequence, perhaps begun before the industrial violence, Apple began to look in other countries to set up similar facilities that would spread the load.
Delta Electronics has been recruiting heavily here as has Nikon which moved all of its manufacturing to Thailand. Michael Barrow (FStoppers) notes that while Nikon seemed to be in some trouble a short time ago, it has now turned the corner. This week it was also reported that Sony Has Moved 90% of its camera production from China to Thailand (Jaron Schneider, PetPixel).
Just before the figures were announced it was revealed that with the departure of Evans Hankey, Apple no longer has an Industrial Design Chief. The current core group of designs will now report directly to COO Jeff Williams with other responsibilities being distributed to "a group of Apple's longest-tenured designers" (Patently Apple).

Part of the statement from Apple follows:
Apple today announced financial results for its fiscal 2023 first quarter ended December 31, 2022. The Company posted quarterly revenue of $117.2 billion, down 5 percent year over year, and quarterly earnings per diluted share of $1.88.

"As we all continue to navigate a challenging environment, we are proud to have our best lineup of products and services ever, and as always, we remain focused on the long term and are leading with our values in everything we do," said Tim Cook, Apple's CEO. "During the December quarter, we achieved a major milestone and are excited to report that we now have more than 2 billion active devices as part of our growing installed base."

"We set an all-time revenue record of $20.8 billion in our Services business, and in spite of a difficult macroeconomic environment and significant supply constraints, we grew total company revenue on a constant currency basis," said Luca Maestri, Apple's CFO. "We generated $34 billion in operating cash flow and returned over $25 billion to shareholders during the quarter while continuing to invest in our long-term growth plans."

The Apple Q1 2023 analyst call transcript has been made available by Jason Snell on SixColors. That comment from Tim Cook in which he notes that there are now 2 billion active Apple devices (up over 150 million year over year Snell) implies that the strong customer base will probably replace those devices with other Apple products in most cases, as well as considering other devices.
Along with the 2 billion device owners there are the services: apps, music, TV, subscriptions (935m up from 900m), and more. Mac Daily News mentions a comment from Hollywood Reporter that in the financial report, there was a record income from services, which do not depend on physical product sales, at least, not directly
Despite the Q1 2023 blip, Apple has not suddenly collapsed and there are widely-reported changes being made in the supply chain. These include manufacturing, assembly and distribution centers that have been (or are being) set up in India, Vietnam, Thailand and other countries, including the USA. It is possible that there are other regions where manufacturing or assembly are being considered. That China caused a problem to Apple's supply chain was obvious, but this is not a downward spiral.
Internet Interruptions
This week my website began to experience problems when I tried to access it. I had not been able to access the site statistics for a week or more. I was told that the server needed the OS version to be updated. The host service was also offline a couple of times but despite being fixed, the next morning it appeared to be gone again.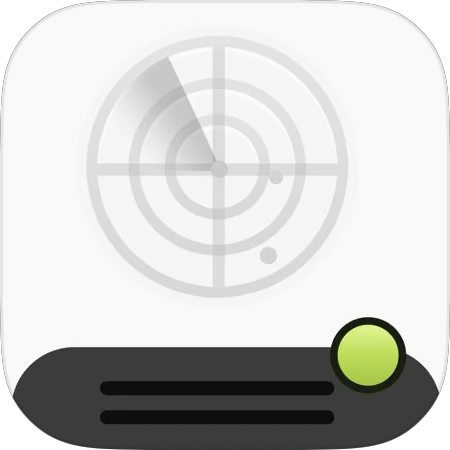 It all went rapidly downhill and this was probably due to a DNS attack, although apart from a few academics and others, it is hard to make people understand. It hinges on IP numbers (what the internet understand when we type in a URL - the Internet address). Our phones use these numbers too, whether on WiFi or G5 (or G4). I collected traceroute data using Terminal on the Mac; and on the iPhone with the iNetTools app. I put the free app on the iPad as well, then upgraded to the Pro version (219 baht, $5.99).
Most of the internet sites I accessed were working, but not my own site. I presumed it was either part of the recent server related issues or the DNS attack. It failed to load with WiFi or 5G, so the personal hotspot I rely on at work was also affected. On Tuesday afternoon at home the WiFi would not load the pages, but after a restart of the routers (I use the Apple Airport connected by Ethernet cable to the AIS service) the site loaded. The next morning it had failed again so I restarted and it worked for an hour or so. Another restart restored the connection to the link (and email from the site). The restart takes just under 2 minutes from pulling the plug (wait 30 secs) to wifi connection.

I was already having back and forth correspondence with the site provider as I went from home to office and back, but on Wednesday I decided to ask a colleague who has considerable expertise in setting up and organizing networks: not just the home/office, but whole buildings and campuses. He was in a meeting on Floor 5 of the building. I showed him the trace route screenshots and app readouts, all of which stopped at a specific IP number: every one; every time. He confirmed that was CAT which indicates (with the following lines of three dots) that this is where the connections would link with the outside world. That usually means a jump to Singapore, although there are a few other routes that the traffic may take.

He mentioned about the DNS attack the day before that had affected the university badly: "A DNS Attack is any attack targeting the availability or stability of a network's DNS service. Attacks that leverage DNS as its mechanism as part of its overall attack strategy, such as cache poisoning, are also considered DNS attacks" (Infoblox).
My colleague looked at the extensions site, which loaded OK initially, but after a few minutes it came up with a page that indicated the site was not online. I had been working on the internet with the pages loaded only a few minutes before. Like me, he was unable to see the pages on the iPhone he had. I returned to my office on Floor 1 and the site was loading: same site, same university network, but different router. The penny began to drop.

On Thursday morning I restarted the routers a couple of times as I was more aware of what was happening and presume that the restart cleared the cache, which is where the DNS attack could hit. At AIS in Bangkok (now in Siam Center) I outlined the problem, showed the trace route screenshots and demonstrated the non-loading of the site on my iPhone. The assistant who was listening to my problem tried his own AIS devices: iPad on WiFi, then iPhone with 5G. Both loaded.
I walked across to Siam Paragon and DTAC (my phone provider) and tried to outline the problem there, although I was less successful. I could see eyes glaze over when IP numbers, trace route and DNS were mentioned. Another assistant had more analytical capabilities. The internet (the DTAC office uses True) would not load the pages; 5G on the first assistant's phone would not load them; but a second phone (and another eXtensions page) was successful: cache again.
The second assistant suggested we try his physical SIM in my phone. When that was inserted and activated in the phone, I was able to load several pages from the site. When I removed the card and reverted to the primary eSIM, the pages loaded properly. ON BTS on the way home I tried again, but the pages did not load. I restarted the iPhone and the site loaded. Like the WiFi, a restart after 30 seconds seems to do the trick.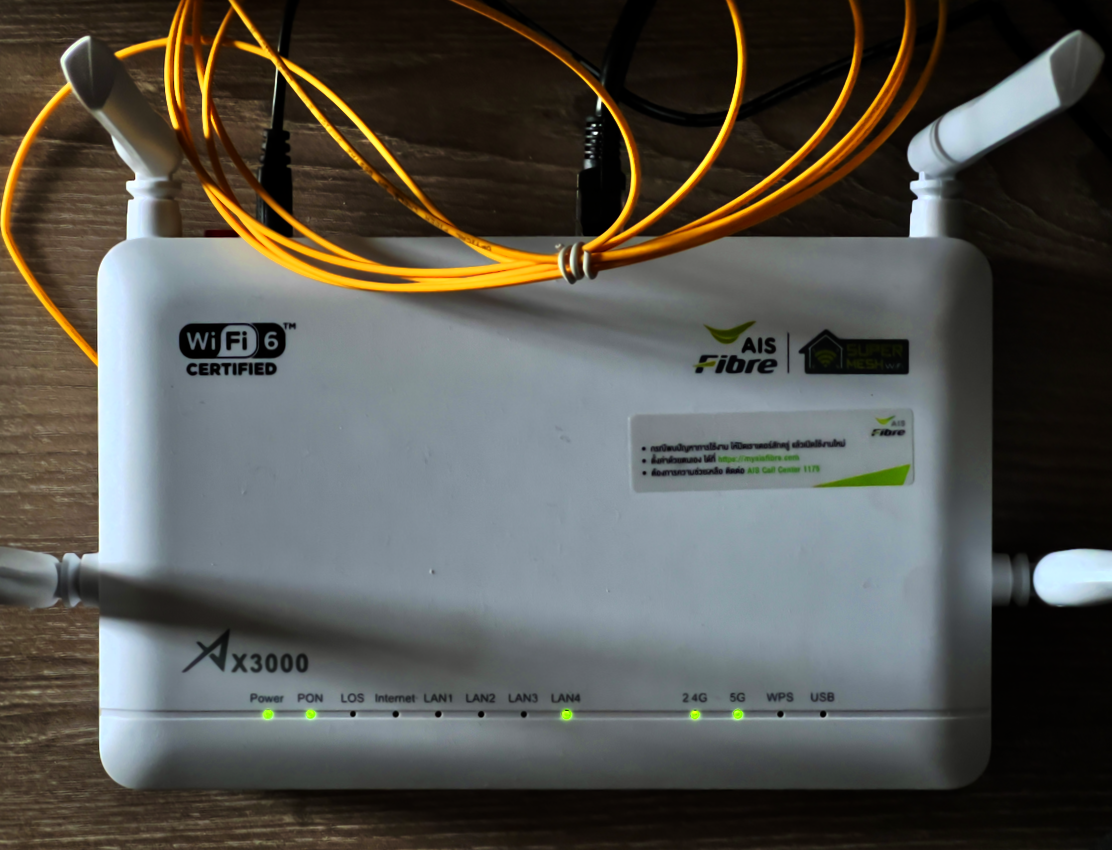 replacement router from AIS

AIS phoned and told me they had made some changes as the speeds were slow. Two technicians arrived not long after I returned home and they started by looking at the cable connections, then listened while I explained some of the variations of the last couple of days. They seemed to understand the trace route readouts as well as problem of the different router/same network I had seen at the office.
I suspected that the router (I have been here a couple of years) may not have the latest protection (like the router on Floor 5) and was pleased when they said they would change it. That took a few minutes with the setting up processes and I had to come up with a password: we always need these at short notice. The router was installed, the speeds were good, and I had a go situation. And then it went again. . . .
I sent a list of the different successes and failures to my colleague who commented that DNS and routing seems to have problem on the server side.
End Notes
It is reported that, although iOS 16.4 is under development, there is likely to be a release on iOS 16.3.1 quite soon. Joe Rossignol (MacRumors) reports that this has been seen in the logs and that Interim updates like this are "typically focused on bug fixes, stability improvements, and security patches".

When I updated to macOS Monterrey the Logitech webcam I had would not work and for a while, with online teaching still ongoing, I had to switch back to the MacBook Pro camera. The webcam used a USB-A cable and this had problems after the update. I also lost Bluetooth connections to a B&O speaker, although that continued to work perfectly with iOS devices, the iPads and Apple TV. When I first used it, I was surprised at how tinny the television speakers were.

After a short period with the Mac camera I looked at web-cams online. The best compromise device that had a USB-C connector was another Logitech camera. When it arrived, it worked right away and had much clearer output.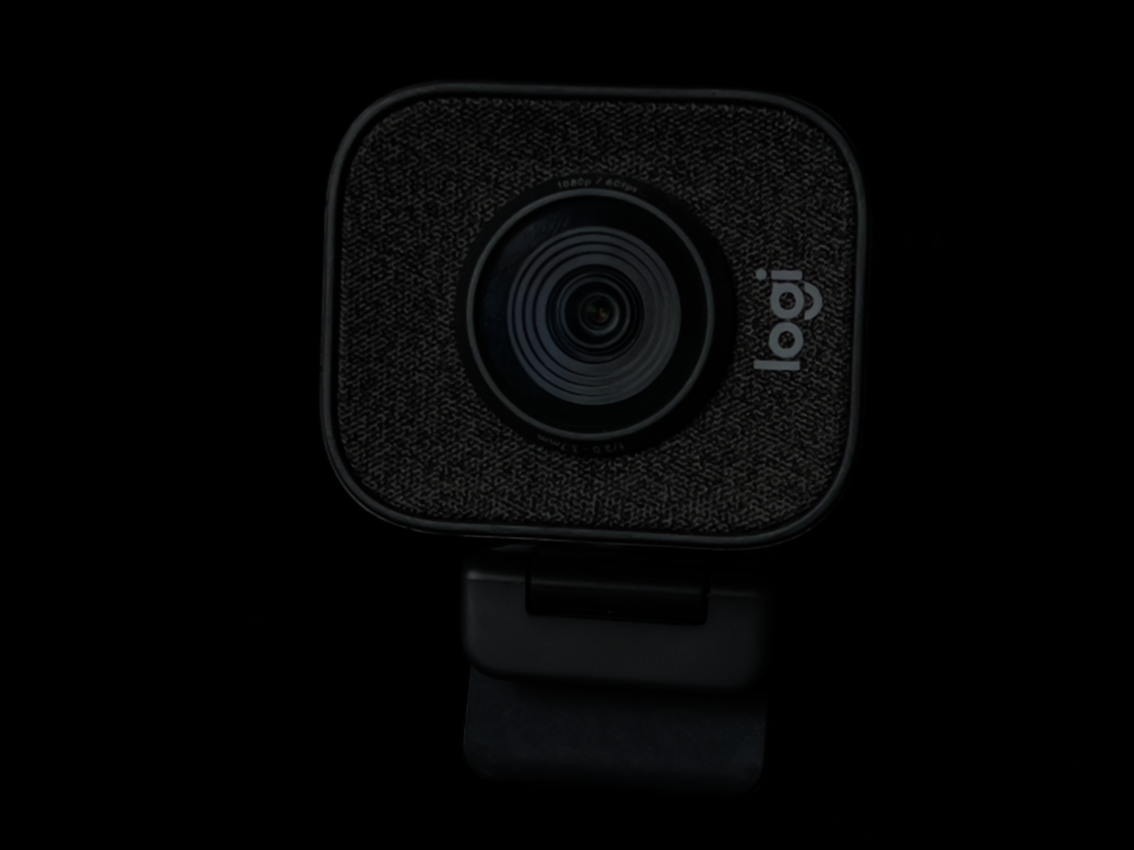 Another macOS update casualty has come to light recently as several users of have complained that the "latest version of macOS Ventura breaks compatibility with Pioneer's lineup of USB-connected CD/DVD/Blu-ray drives for the Mac" (Joe Rossignol, MacRumors). While Ventura worked initially, the 13.2 update locked these users out. "Pioneer has acknowledged the matter on its website and says it is investigating." There has been no comment as yet from Apple.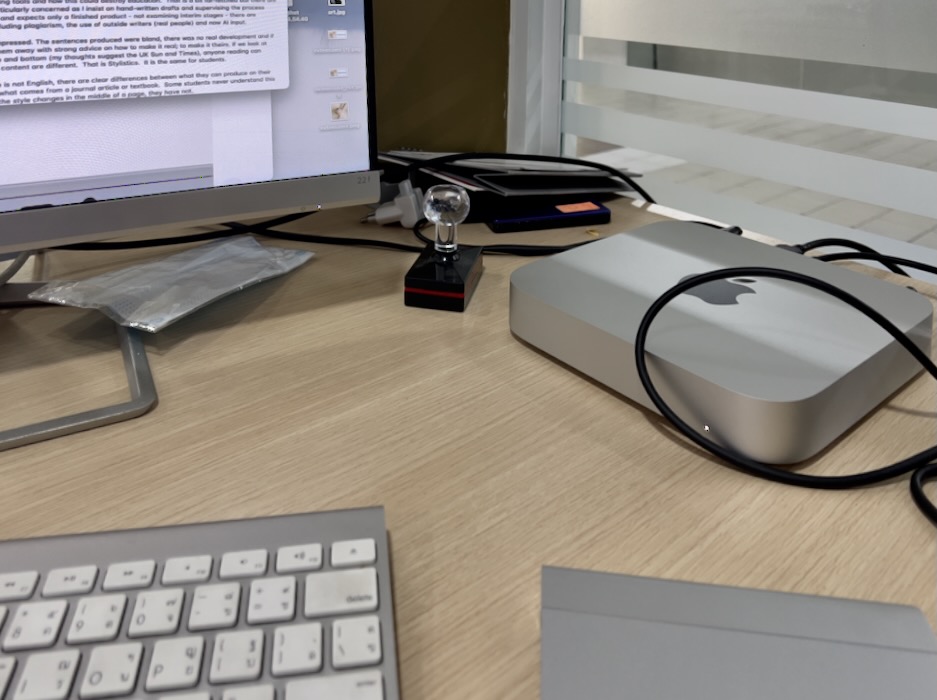 Mac mini on the desk with HP monitor

Ventura also affected my operations as it could not be installed on the Mac mini I used in my office. I had planned to buy the M2 iPad Pro, but instead ordered a basic M1 Mac mini. When it arrived I had to use an adapter to connect the VGA monitor via one of the USB-C ports. A HDMI port was going spare. This had not been necessary with the previous one as I had a video-VGA adapter. I asked at the office, but there were no HDMI monitors. Instead as online classes were no longer run (in most cases) I took my HP monitor to the office.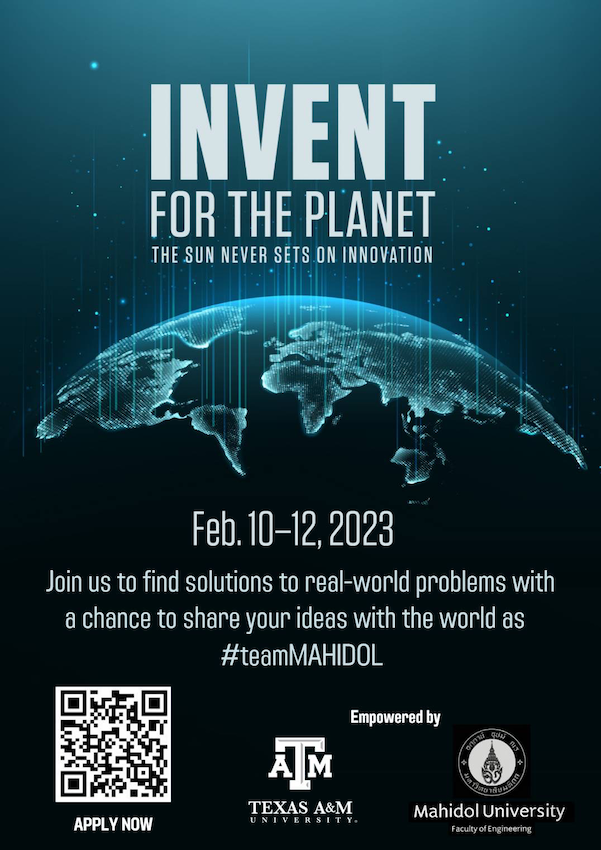 That left my desk at home a little bare, but it was not missed too much until I was asked to join an online meeting for an event that runs next week at the Faculty and worldwide: Invent for the Planet. I had seen a review for the top of the line 31.5-inch 4K HDR Benq monitor earlier in the week on PetaPixel (DL Cade), which was more than I needed and way above my price range, but the Benq range has seen favourable comments. I had a look online and saw the Benq GW2780, 27-inch, 1920 x 1080, offered for 5800 baht from Banana IT.
I hit the link and hit problems. The site page was in Thai (of course) but the EN tab did nothing: all Thai. The specifications were shown and suited me, so (after other online checks) I tried to order. I was able to register, but all ordering details were in Thai. I asked a colleague who lives locally but he was out taking a course in his own time. I visited the busy Banana IT store in Salaya and while waiting for assistance, loaded the pages. When help came, it was suggested I try the EN page.
I was about to explain that the page only loaded in Thai, but at the shop both the information and ordering were in English. As my account also showed on the page it was clear I had experienced problems. Ordering was not totally straightforward as the Billing and Delivery addresses are different. Switching caused some problems, and the iPad was too quick for me on a couple of occasions.
Eventually, with some patient help the order was made and I thanked the assistant who suggested I download the Banana app for future orders: smart man. Just befor uploading this to the site an email told me that the monitor is on the way and should arrive Thursday. When I returned home, I looked at the pages again, but once more I was not able to access EN content at all on any of my devices. DNS?
Graham K. Rogers teaches at the Faculty of Engineering, Mahidol University in Thailand. He wrote in the Bangkok Post, Database supplement on IT subjects. For the last seven years of Database he wrote a column on Apple and Macs. After 3 years writing a column in the Life supplement, he is now no longer associated with the Bangkok Post. He can be followed on Twitter (@extensions_th)
---

For further information, e-mail to
Back to eXtensions
Back to Home Page

All content copyright © G. K. Rogers 2023