eXtensions - Sunday 29 January 2023
Sunday Review: Apple Q1 2023, Tuesday; Mac mini Reviews; ChatGPT (AI) and Writing; Somtow's Wall of Sound
By Graham K. Rogers
---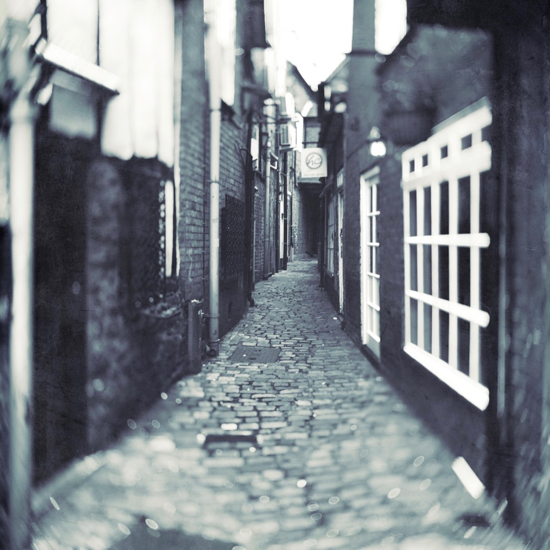 Engineering recruitment point to expansion plans by Delta Electronics and Nikon in Thailand. Q1 2023 figures are to be released this week by Apple. Updates and hardware releases: comments and speculation. The most remarkable thing about the Mac mini is how unremarkable it is. Potential negatives concerning student writing with AI and ChatGTP causing debate in academic circles. A mention in a mailing list of a past review: Mahler 8 and Somtow's Wall of Sound.

I have been fairly busy this week with a number of activities, including a 2-day job fair at the Faculty of Engineering. Different companies attended each day and it was clear that our students were keen to make contact in as many ways as they could, although for some the processes involved may have been somewhat confusing. Some were looking for jobs, but the 3rd year students were hunting for internships: something they must do in order to graduate.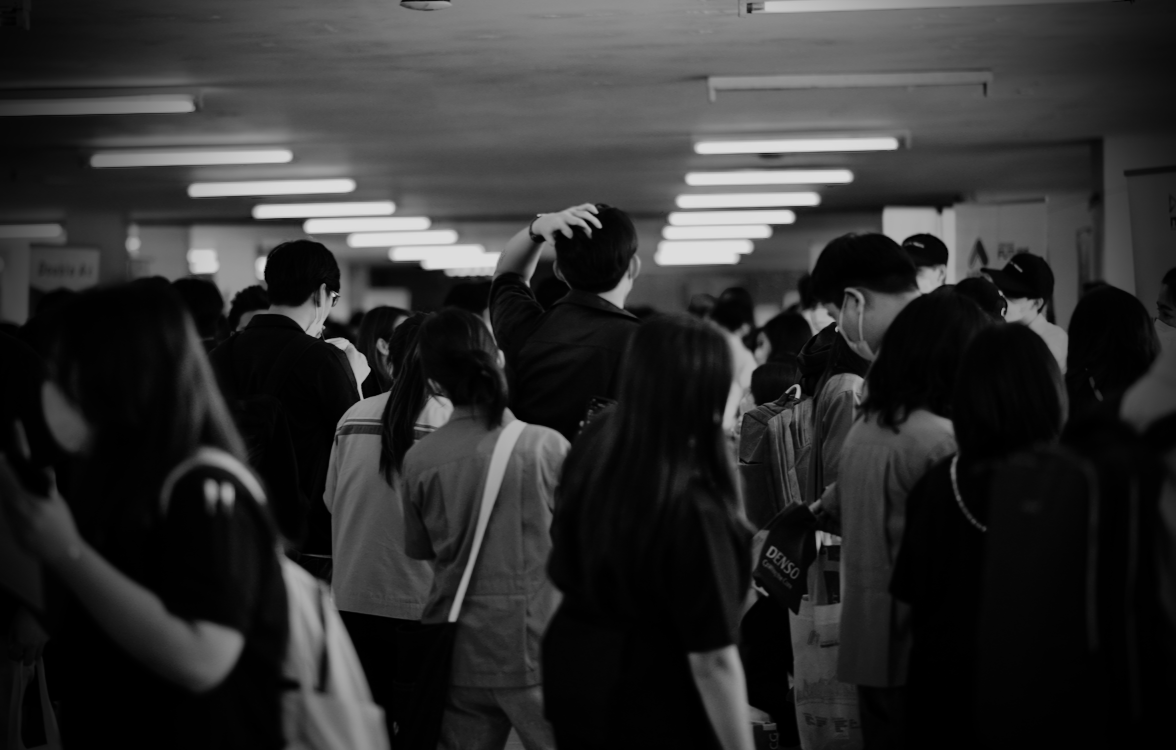 On day two I was circulating with my D850 camera during the busy lunchtime period when I spotted a sizable crowd at a booth at one end of the hall: Nikon. After the staff had presented ideas to the students, we had a chat: cameras, jobs and expansion. There was a list of the wide range of engineering disciplines they are recruiting for their operations in Thailand, as well as administration staff and Japanese translators. There is to be continuing investment here, despite rumors in the past year of some shakiness in Nikon's business.
Like many Japanese companies, Nikon has taken some hits in recent times, including economic effects from Covid (like many), a factory fire in Japan, and a major product switch: from DSLR to Mirrorless, including the necessary lenses. With recent releases this has seemed to be going well. Nikon looks to have weathered the storm and the new levels of recruitment here are a healthy sign.
Another visitor to the Faculty that is not only recruiting but spending time providing seminars for students, is Delta Electronics. This Taiwan-based company has been in Thailand for years and in the past has manufactured parts for Apple, such as chargers and other devices. With problems in China, it has been suggested that several other countries, including India, Vietnam and Thailand may take up some of the manufacturing and assembly tasks that were previously done in China. That Golden Hind has sailed. With Delta now actively recruiting - a full day of activities is planned for Wednesday of this week (1 February) - things may be looking up: for Delta and our students.

In a couple of days we can expect the Q1 2023 financial report from Apple. Some are suggesting the figures may be lower than before, but this is quite normal in the run up to the event that will be online 2 February at 2:00 p.m. PT / 5:00 p.m. ET. That is about 5am here. There is a link on the Investor page to the Conference Call.
As expected there was a range of updates from Apple early Tuesday morning here. I made sure that my iPhone and iPads were backed up to iCloud and ran an extra backup on the Mac before starting. There were no delays or other problems with any of the devices. I delayed the iPad Pro as I was initially working on that, but that update to iPadOS 16.3 was also a non-event: all smooth. Once the iPhone was updated I checked the Watch app which also showed an update.
That was downloaded and installed quite quickly. The update process for the Apple Watch has improved no end in the last couple of years. One of the changes in the latest release of iOS was the availability of iCloud Private Relay. I had suspected that, with the way the authorities here operate, this was unlikely to be available and that proved to be true. Users will be able to use this outside the country.
It was noted that Apple's latest releases sported WiFi 6E. The new standard has becoming available only recently with a few capable routers and a limited number of devices, althouhg that should pick up in the next few months. It has not been a surprise this week to read several reports that speculate on the arrival of the new standard on the next iPhone, but a leaked document, reviewed by Juli Clover (MacRumors) indicates that this will only be available on the top-end phones: iPhone 15 Pro and Max.
App Store prices here and in several countries are to be increased next month as Apple adjusts its fees because of currency exchange rate changes and tax changes. Also, reasonably local to here, Apple is reported to be about to open its first store in Malaysia. Patently Apple tells us that the location of the store is as yet unknown, but Apple is advertising for staff. The Wikipedia entry for Apple owned stores has Tun Razak Exchange, KL as a site. The report also mentions that Apple may be looking at Singapore, but with the size of its operation down there the first stores were opened in 2017 and 2021. In Thailand where there have been franchise stores for several years (iStudio), there are now two stores owned by Apple: in the Icon Siam mall and a standalone building at Central World opened in 2018 and 2020 respectively.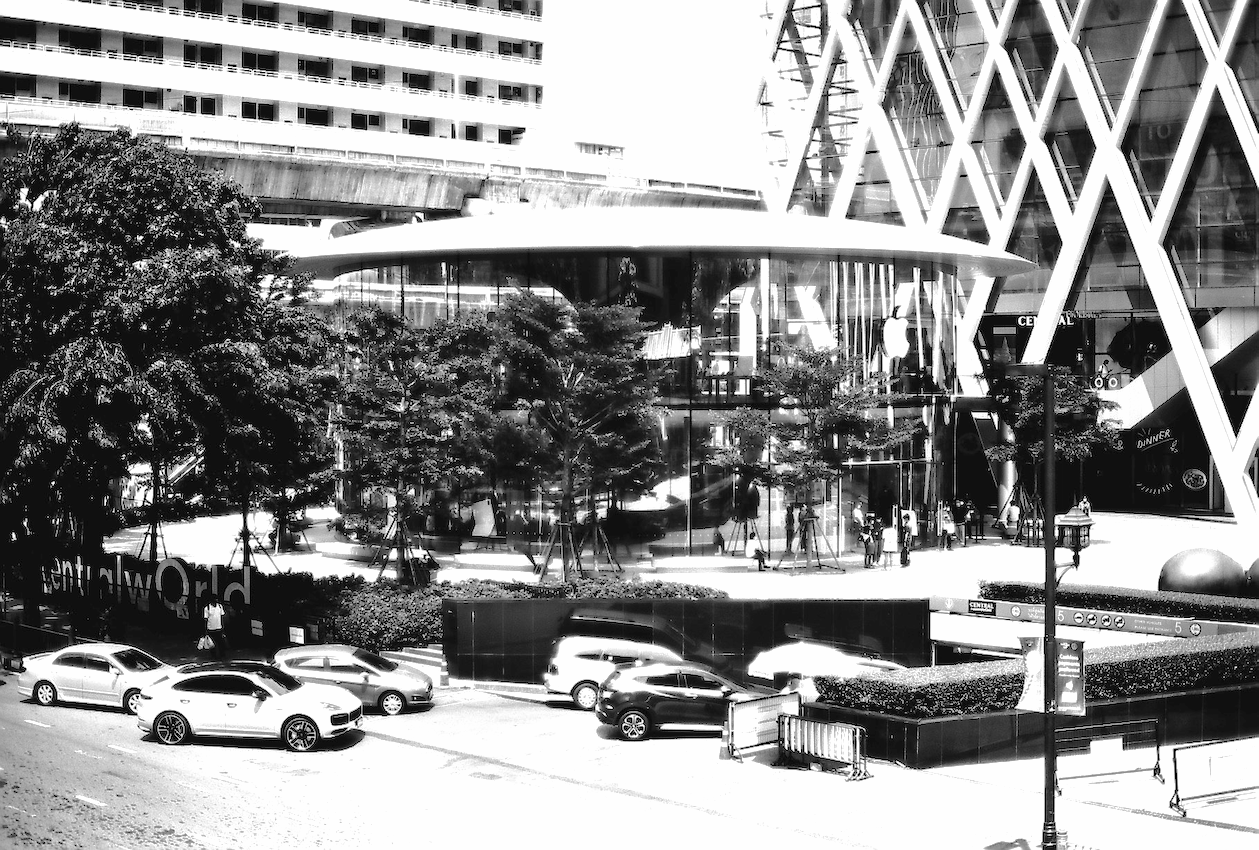 Apple Store, Central World - Nikon F3 taken with Lomo Fantôme 8 (ISO 8)

Some reviews on the recently announced Macs with M2 processors began to appear early this week and all were positive, except for Dan Moren (Six Colors) who, in an otherwise upbeat review, comments that the top of the range fully-specked Mac mini is expensive: in MacStudio territory. This adds to the comment by Chris Walsh (The Verge) that with the options, it is more like a Mac Studio Junior. Jason Cross (MacWorld), however, is a bit sniffy on the design, the specifications and the price which ". . . represents a poor value, though, even among Apple hardware." These, and a few of the others, are well worth reading. I would add to that the comments of John Voorhees (MacStories) who is always worth following and who mentions most of the above writers. Tammy Rogers (iMore) has a literature review of comments on the M2 Mac mini, which may save some time.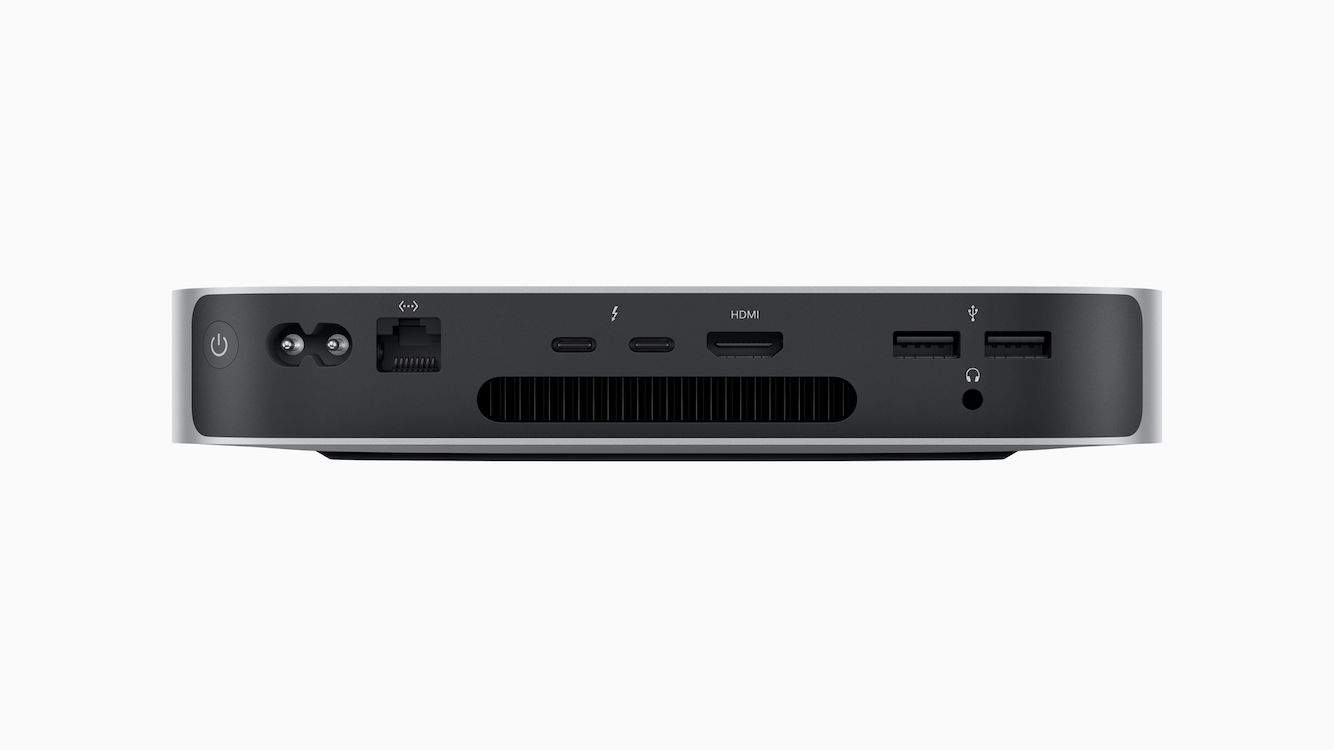 Rear view of Mac mini with M2 chip - Image courtesy of Apple
Some later news from MacRumors (Sami Fathi) revealed that the read-write speeds of the SSDs fitted to the new computers were faster "compared to their predecessors" although in some cases the read speeds were better on the M1 Macs. This apparently does not apply to the Mac mini as Joe Rossignol (MacRumors) reports that "the base model with 256GB of storage has slower SSD read and write speeds compared to the previous-generation model with the M1 chip and 256GB of storage". This is apparently because the SSD has only a single chip instead of the twin-chip construction of the earlier model.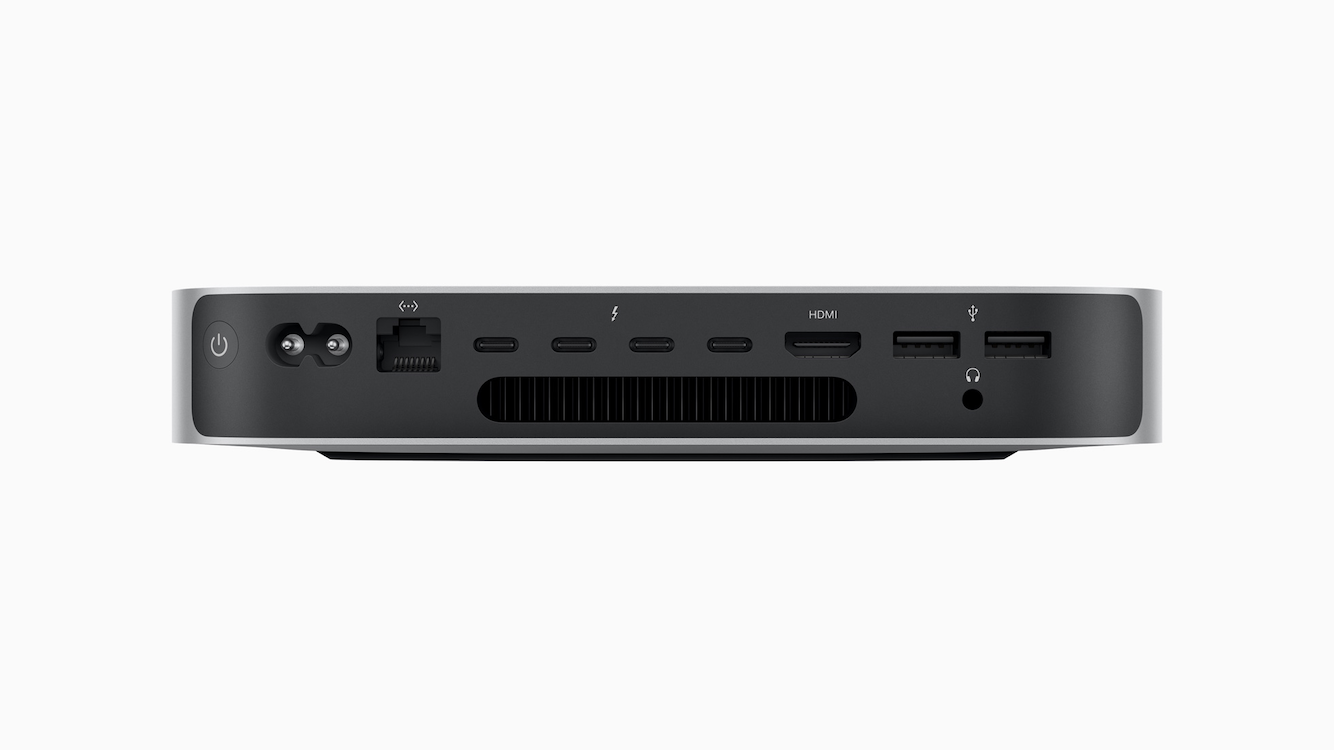 Rear view of Mac mini with M2 Pro chip - Image courtesy of Apple

The most remarkable thing about the Mac mini is how unremarkable it is. I have owned three of these now and had a couple more on test. They just sit on the desk and do the job: no fuss, no complaints, no problems. There have been several photographs online over the years of server farms with banks of these, all getting on with the job, such as in this 2018 article from Andrew Orr (MacObserver). I recently replaced my 2014 Mac mini with the M1 version. The older one sits in a drawer (I must give it to some student) and still works fine.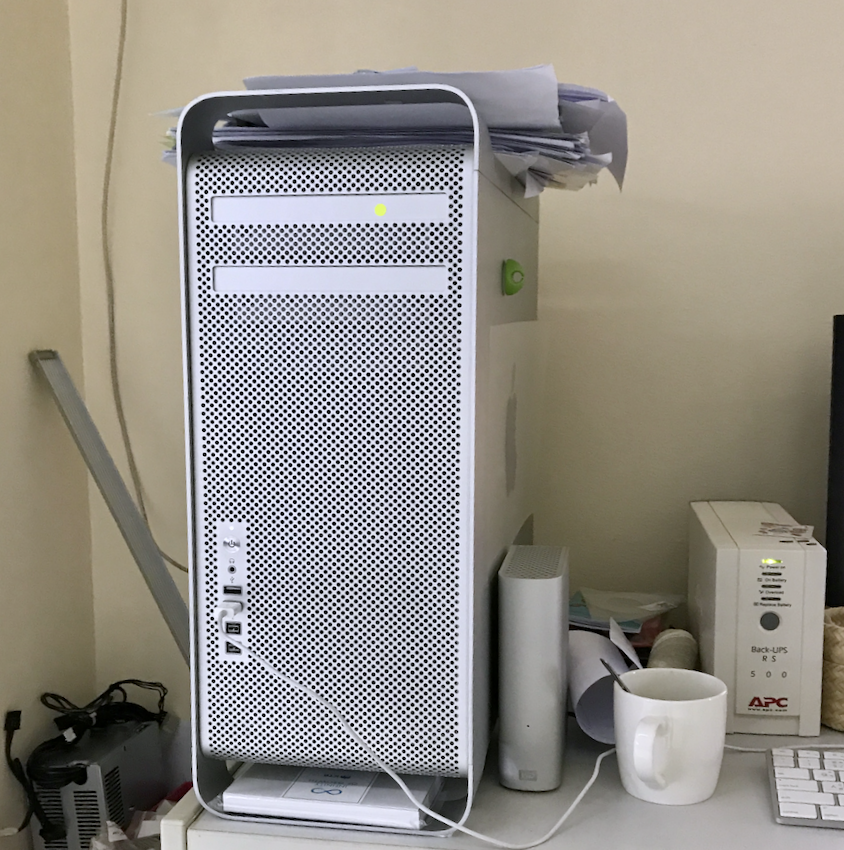 Some have noted that the full-spec M2 Mac mini costs almost as much as the current Mac Studio. There is sometimes a merging between devices with Apple products, but different dimensions may be important for some (not that the Studio is overly large), for example those server banks.
There has been much hand-wringing about the delayed Mac Pro. Tim Hardwick (MacRumors), for example, notes that the unified architecture is raising doubts about the Mac Pro's modularity among prospective owners. I mentioned this a few weeks ago as the design and manufacture of Apple silicon means it cannot be upgraded.
For years it has not been possible to add RAM to most Macs and that would now be the case with a new MacPro. Likewise, GPU and CPU are fixed, so unless Apple develops a way to allow a separate GPU by way of card expansion, that is also a cul de sac. Storage will be expandable: both internal and external.
Based on the old Mac Pro, any new device will be limited. Even though rumors suggest there will be up to 76 cores, it will still be necessary to choose the configuration before purchase. The Mac Studio, particularly when (if) it is upgraded to handle M2 chips, is a viable alternative.

A number of sites had the big news this week that an iPhone 4 had been caught on video catching fire as it was being charged. I am not really sure why this was news, apart from the fact that it was still in use. Samantha Wiley (iLounge) picked up the story, as did many others. The current model is the iPhone 14. I checked the MacTracker app and saw that there had been two models: the GSM version released in June 2010 and the CDMA version (January 2011). The iPhone 4s which I remember fondly, appeared in October 2011, so at best we are talking about a 10-year old phone.
We would have to guess how many times over the years that phone has been charged and re-charged, what the battery condition might be (if it has not been replaced in the interim), and how the components have stood the test of time. We are told that the original Apple charger was being used at the time (Matt Growcoot, PetaPixel). As Wiley had noted, however, "The iPhone 4 fire can be due to several reasons, including an expanding battery, manufacturer defects, a third-party charger, and possible overheating. The decades-old [sic] iPhone 4 may also be a factor in terms of battery care." The most important point of course that makes it news is that it was an iPhone. According to comments in the PetaPixel article, Apple commented that the device was vintage and they didn't expect their clients to be using a phone that old. That does not seem unreasonable, although, as Oliver Haslam (Redmond Pie) reports, "Apple has rolled out a new security update for the popular iPhone 5S almost a decade after it first went on sale": not that old, after all.

Because of a change at work regarding PR and Twitter, I decided to rejoin Facebook and filter out all the irrelevant advertising as best as I could to see the content that I was interested in. It helps to find out what is happening as those charged with sending the information out (and to me) guard it as if it were a state secret. I have other sources and instead of sitting in an office all day I seek out what is happening with students activities, which I think is more important than taking photos of a line of old men who had a meeting. I also look at other sources of information to find items that may be relevant to those at the Faculty of engineering.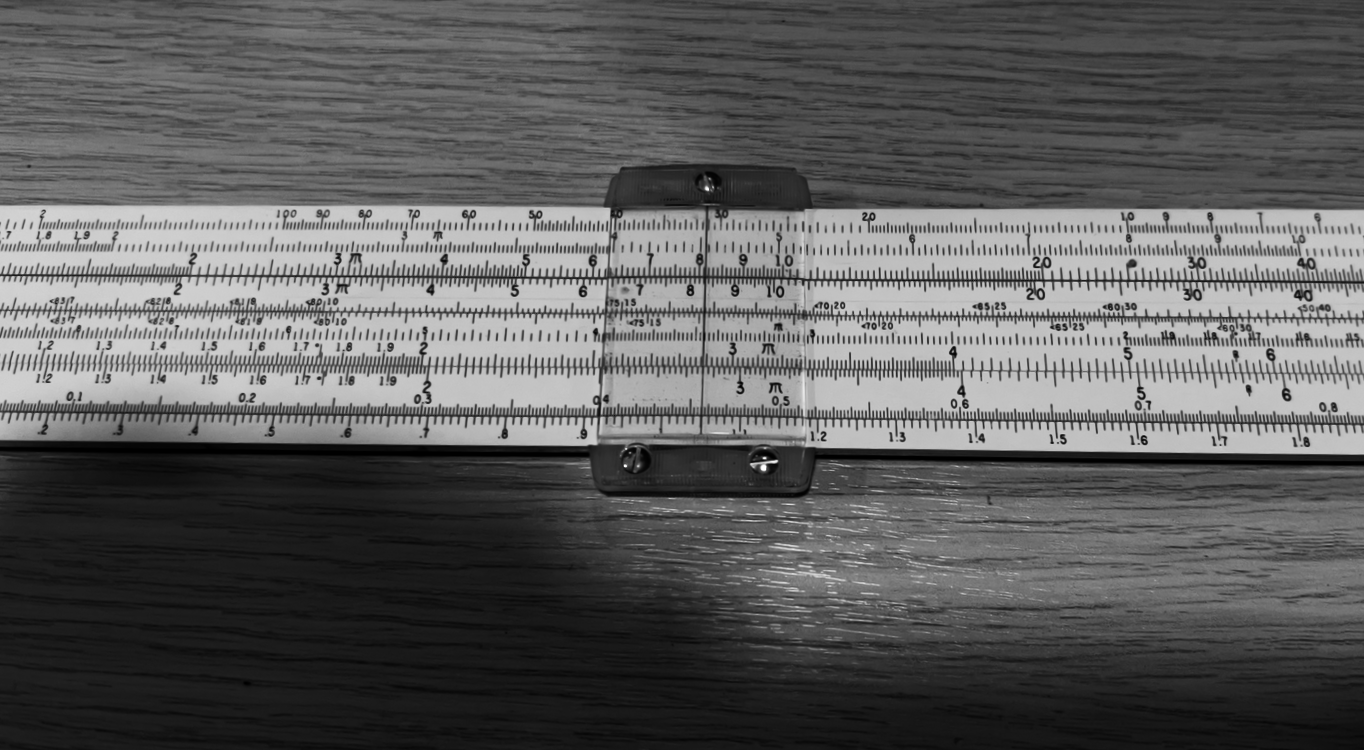 As we have already been discussing AI and the risks of students using it to do writing for them (low risk here as it is easy to spot when a Thai writer is not using Thai-based content), I put some of my ideas on the Facebook page: "Comments on a blog post by David Alcock: An encounter with Artificial Intelligence"
The nest of hornets that ChatGPT poked has produced some long-overdue discussion not only about the problems of AI (and plagiarism) but about reviewing the way exams are set and administered. Teachers are now also having to look again at how they set tasks and homework (the President of Ireland, Michael D Higgins, has recently called for homework to be banned). On his blog, David Alcock, outlines a presentation recently delivered at Bradford Grammar School (18 Jan). He notes that although we may have to rethink teaching tasks, there are "several other workarounds", some of which are already appearing in classes. I dropped exams years ago and [instead] set a series of projects that rely on self-generated input, although presentations naturally do include much borrowed content. It is how the students manage this that I am interested in.

Alcock puts forward several other useful ideas, and while they may not all work in every classroom, a consideration of some of the methods may produce good results. He does however accept that AI has arrived and it may actually help students understand the world. He ends,

"Let's be bold as we contemplate how we might harness ChatGPT's powers, not only to make teaching more efficient and relevant for our students, but also how we might work towards a more humane, caring, and sustainable future for everyone."
As a good academic, I also included the reference:
Alcock, D. "Education's encounter with Artificial Intelligence." alcockblog. https://alcock.blog/2023/01/22/educations-encounter-with-artificial-intelligence/

I had an email during the week from the Siam Sinfonietta mailing list (that is S. P. Somtow) about an upcoming performance of Mahler 5 on 27 February at the Thailand Cultural Center. As that is a Monday and there is a deadline for student writing that day, I may not make it.
Within the text was a reference to something I had written when Mahler 8 - The Symphony of a Thousand - was performed at the same venue in July 2013: "The applause was prolonged, loud and justified. The orchestra had just produced one of the most stunning performances that any Bangkok audience has been privileged to attend".
I had a look online and found the complete article: Somtow's Wall of Sound: Mahler 8 - Thailand Cultural Center, 24 July 2013. It includes praise for the performers, but some acid criticism of those using mobile phones during the event: crass.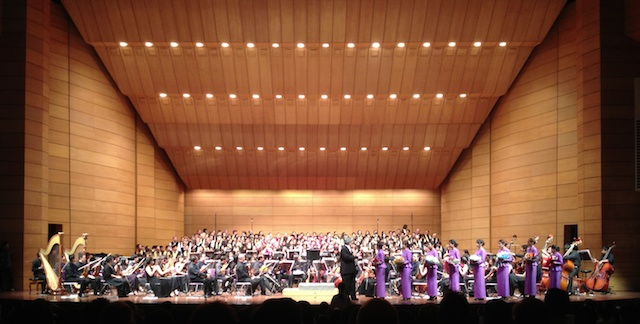 Mahler 8, Thailand Cultural Center, 24 July 2013: Taken before the performance began
Graham K. Rogers teaches at the Faculty of Engineering, Mahidol University in Thailand. He wrote in the Bangkok Post, Database supplement on IT subjects. For the last seven years of Database he wrote a column on Apple and Macs. After 3 years writing a column in the Life supplement, he is now no longer associated with the Bangkok Post. He can be followed on Twitter (@extensions_th)
---

For further information, e-mail to
Back to eXtensions
Back to Home Page

All content copyright © G. K. Rogers 2023