eXtensions - Saturday 21 January 2023
Saturday Comment: MacBook Pro Benchmarks; RIP Twitterific et al; Icon Factory apps, Fontcase
By Graham K. Rogers
---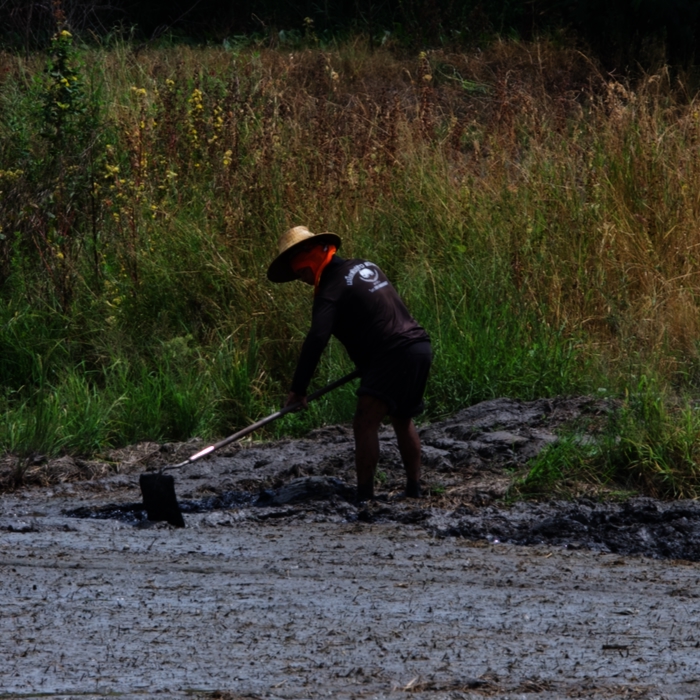 More information about the new M2 MacBook Pro computers is available, including some early benchmark figures. We knew these would be faster. Apple also announced a new HomePod, which is unlikely to come here. Restrictions on APIs mean that 3rd party Twitter apps no longer work. Unhappy users are left with the awful Twitter app only. Twitterific (RIP) comes from the Icon Factory that also has other apps, including Fontcase. I had a look and bought another font too.

After the excitement of Apple's releases this week, more information began to appear. I had already looked at specifications, but there is more as people get their hands on the new Macs. As I suspected just looking at the raw specifications, the new M2 chips are fast, although it was not until benchmarks began to appear that some of the potential was shown. Stephen Warwick (iMore) tells us that the M2 Pro chips are faster than the M1 Max. You may need to cast your mind back to see what a difference that is. For a comparison of those two M1 processors, see what Juli Clover (MacRumors) wrote last October. Warwick writes that the M1 Max chip only clocks 1727 and 12643 for single- and multi-core tests, but the M2 Pro in a 14" MacBook Pro (16GB RAM), shows 1952 and 15013 respectively. He also reminds us of the Ultra, which was in essence two Max chips joined together.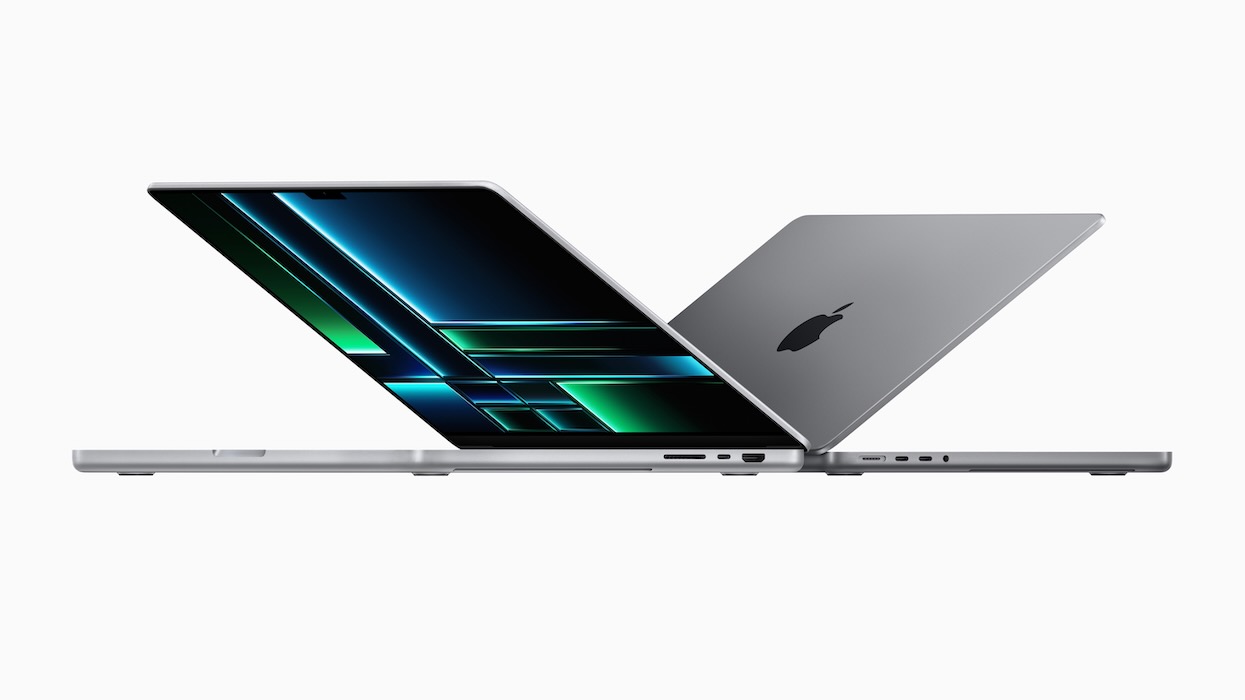 14-inch and 16-inch MacBook Pro with M2 chips - Image courtesy of Apple

Recently at CES, AMD touted its Core i9-13980HX as the fastest chip on the market and Farwad Murzawa (NotebookCheck) tested this in an ASUS ROG Strix laptop paired with 32 GB of RAM. It scored 2,139 (single-core) and 21,303 (multi-core) which still bests the M2 Pro that was reported. A reported benchmark test of the 14" MacBook Pro, apparently with 96GB RAM and running Ventura 13.2 gave an 2,027 single-core score and a 14,888 multi-core score (Darragh Murphy, Laptop).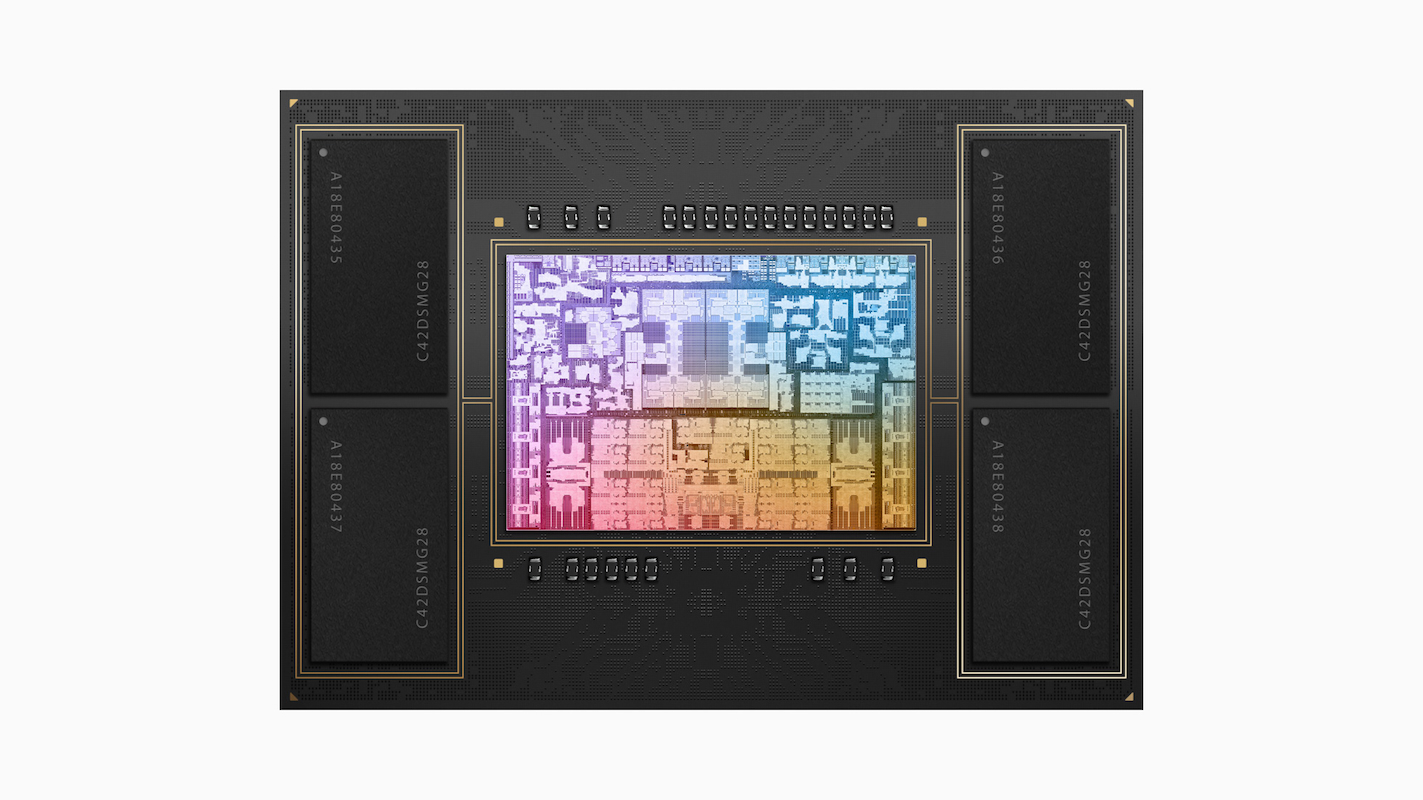 M2 Pro chip - Image courtesy of Apple

On Saturday I saw the first scores for the M2 Max and this is again faster than the M1 equivalent (no surprise there), but Oliver Haslam (Redmond Pie) notes that the figures show that figures for this new version are only a little slower than the M1 Ultra (two Max chips), so there is clearly much to come.

The benchmarks tests of the MacBook Pro reported by Darragh Murphy (above) showed a device running Ventura 13.2 so this is a beta or release version. Ventura 13.2 is due for release early next week, along with iOS 16.3 (Sami Fathi, Mac Rumors), and a host of other updates to Apple operating systems (Watch, TV, HomePod). A new firmware release for the AirPods is also available, but unlike the OS downloads, this is always trickle down and usually occurs overnight. Back up your devices.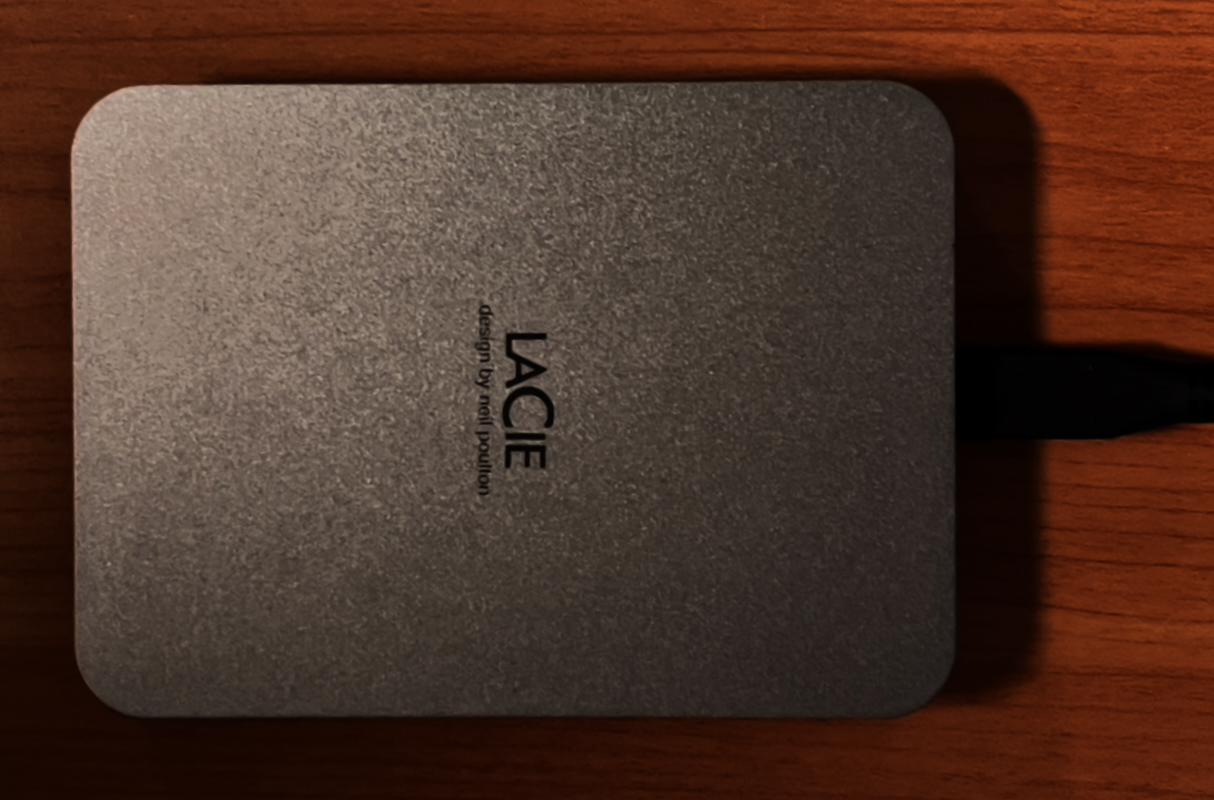 LaCie 5TB disk

With the arrival of a new LaCie 5TB hard disk a couple of weeks ago, I now have 4 Time Machine backups and have increased the redundancy. I used to keep one disk at the office and bring it home for a few days. When I remembered I would take it back. This does defeat the idea of not having all disks on-site in case of disasters, but the additional disk has now helped me fix that. There is always one at the office. Every few days I take a disk there (2+2) and bring the other disk at the office home. In that way there is always at least one disk in a different location. If there were to be a disaster, the backup at the office would only be 2 or 3 days old. As most data (documents, images and website) are also stored on iCloud, there is a good chance that recovery would be less painful. Redundant systems are good for the blood pressure.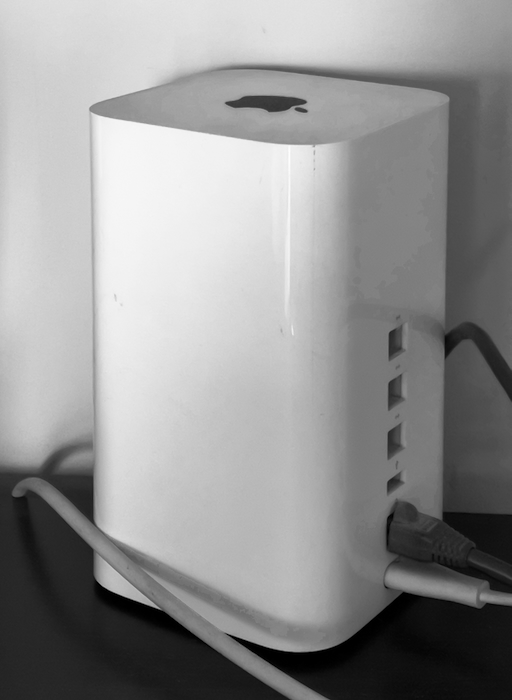 Apple has revived the HomePod lineup and the new devices are expected to arrive soon in those markets where they are available. Not Thailand. There have been a few grey market ones spotted here (for a price) but like with other Apple products that use Siri they are either unavailable or limited. Thai is not one of the priority languages, but it is not that no one can speak English here. There are thousands of ex-patriots and many Thais have good levels of English. No HomePods for you.
There have been other devices in the Apple lineup that are limited or no longer available. One that irks me is the Airport wifi router. I did update to a WiFi 6 router from a well-known company but after reports of security weaknesses and the inability to set a new password I put it back in the box and re-activated the Airport router that served me well for a few years. It still works perfectly.
The new Macs that Apple released this week are capable of using the latest WiFi 6E standard that has some new features and Dennis Sellers (AppleWorld Today) thinks that Apple should bring back its WiFi routers. I looked at this some months ago as others were also pressing for a return of the device. They, Sellers and I do not understand why they stopped this, but I am still smarting over the loss of Aperture for photo workflows and editing.

On Friday morning (20 Jan) I had just checked my Twitter account using Twitterific on the Mac and switched to a second, university account. That showed, This account is unauthorised. There was a small moment of panic but I looked at the iPhone Twitter app and the account was unaffected. Back on the Mac, I tried again, but there was no change. I switched back to my normal account and that now also showed, This account is unauthorised. I guess the restrictions that were imposed on 3rd party apps last weekend have now trickled down to Twitterific too. I checked Twitterific on my office Mac Mini and that had also died. Thanks Twitter.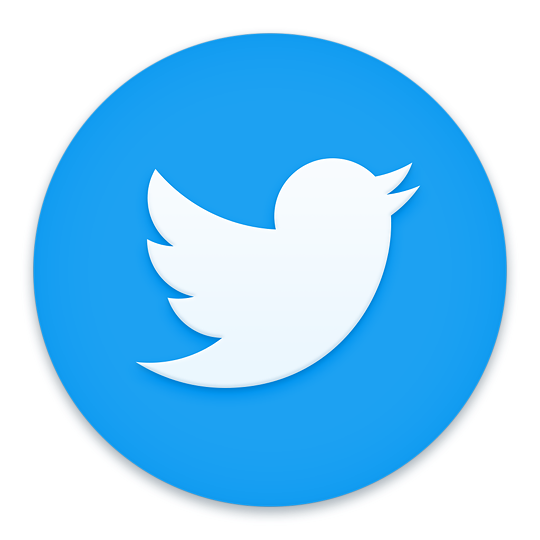 The end of Twitterific was later confirmed by Jason Snell (6 Colors), who writes, "With the silent retroactive banning of Twitter clients, this is the end of the road for an app that I've used for fifteen years, first on macOS, then on iOS. I know that Tweetbot is the golden child of the indie Twitter app world, but for whatever reasons, I always preferred Twitterrific. It just worked the best for the way I wanted to use Twitter." Sean Heber of The Icon Factory, who had developed Twitterrific, made a blog post about the end: "We are sorry to say that the app's sudden and undignified demise is due to an unannounced and undocumented policy change by an increasingly capricious Twitter" . . .
Like many others posting comments about this sour episode, I am sorry: for my own situation with Twitterrific, for other users who will be experiencing the lurch back to the official app, and to The Icon Factory who did more for Twitter with the app than Twitter did for itself. This developer also links to its other apps in that blog posting.
Like Jason Snell (although I do use the Twitter app on iOS) I prefer, or preferred, Twitterific on the Mac. I had a look at Twitter after Twitterific had gone and realized quite quickly why I had switched several years ago. Joe Wituschek (iMore) adds to this with some background but his article ends with a disappointed, "We keep living in a new era of Twitter, for better or wo-worse it's definitely worse."
Another useful article on this came from Mike Masnick on Techdirt, a site well worth following for the ethics and legal problems covered. This item includes some to-the-point user comments. None are happy. There are similar comments over at MacRumors. Musk is not doing himself any favors. As noted by several other writers, the use of the API was the problem and developers had been told that "Twitter is enforcing its long-standing API rules. That may result in some apps not working", but no one could find which rules were being broken. However later in the week, Twitter amended its rules, adding that an API could not be used, "to create a substitute or similar service or product to the Twitter Applications". This was 6 days after the apps went dark. Masnick adds, "the manner in which it was done is pathetic, cowardly, and obnoxious."
I soured on Musk when he did not get his own way at the Thai Cave Rescue - lives were at risk of course, rather than prissy reputations - and looked at what has followed with a wary eye. That includes the famous Tweet about taking Tesla private, in which he wrote, "funding secured" without informing the Tesla board. A number of investors lost millions of dollars when the share price dropped. The litigation that followed is playing out this week in a San Francisco court (Andrew J. Hawkins, The Verge). In that court, Musk gave evidence saying that "just because I tweet something does not mean people believe it or will act accordingly" (Kari Paul, et al, The Guardian). At best, that is a little naive.
It is ironic that a knee-jerk Tweet may lose him money and position, but look what happened with Greta Thunberg recently. Putting $44 billion into a social networking system was not a smart decision and it has gone downhill from the moment he walked through the glass doors. The advertisers were immediately concerned, and so were users. There is a need for such a communication tool, although I am not sure Mastodon is there yet. Someone will solve the problem.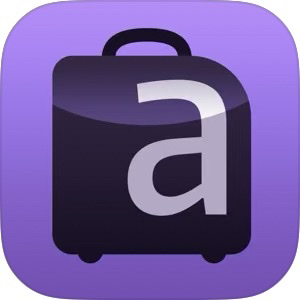 I looked at the list of apps that the Icon Factory developed and one of them caught my eye. Fontcase is a font installer and, although I already bought AnyFont for this ($1.99), it is useful to consider alternatives when they come to light, particularly if they are free. Craig Hockenberry writes about the background to this app which I have now installed on the iPad Pro. The process is a little simpler than AnyFont but I was not totally sure I had succeeded.
Downloading a new font is separate from the app (it is with AnyFont) and it is useful first to locate the zip file in the downloads folder. Fontcase found that easily and the update to Doves Type was recognized. I pressed Install and this took me to the next step which uses iPadOS (or iOS) and creates a profile. I initially thought it had not worked with the Doves Type update, so I downloaded another font (London, Kono Light) and tried again.
It had actually been easier than I had realized. I then looked at a file in Pages and found that Kono Light had indeed been installed. I certainly liked AnyFont (I still do), but this is a little easier, especially for a first time font installer. The App Store has several other apps that have similar functions. I also installed these on the Mac using Font Book, but the process is simply to drop the file on the icon. I was asked by Font Book if I wanted to update the Doves Type font however, which was right.
The main font used on this page for content is Times New Roman (at the top it is Arial). Most users will not have Doves Type or Kono Light, so to display them I am using screen shots. I have taken the first two paragraphs from this section (minus a link) and show the fonts in these using screenshots from Pages on the iPad Pro.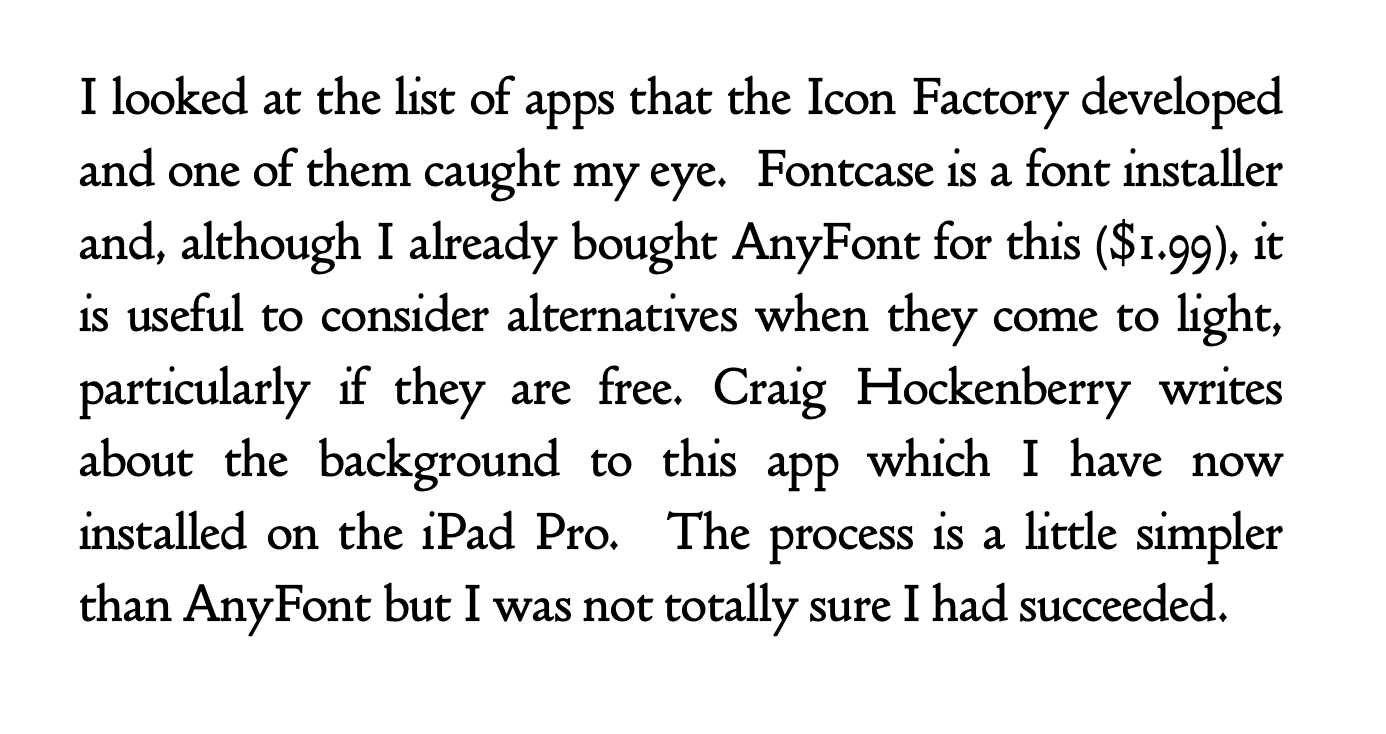 Paragraph (above) in Doves Type (Pages on the Mac)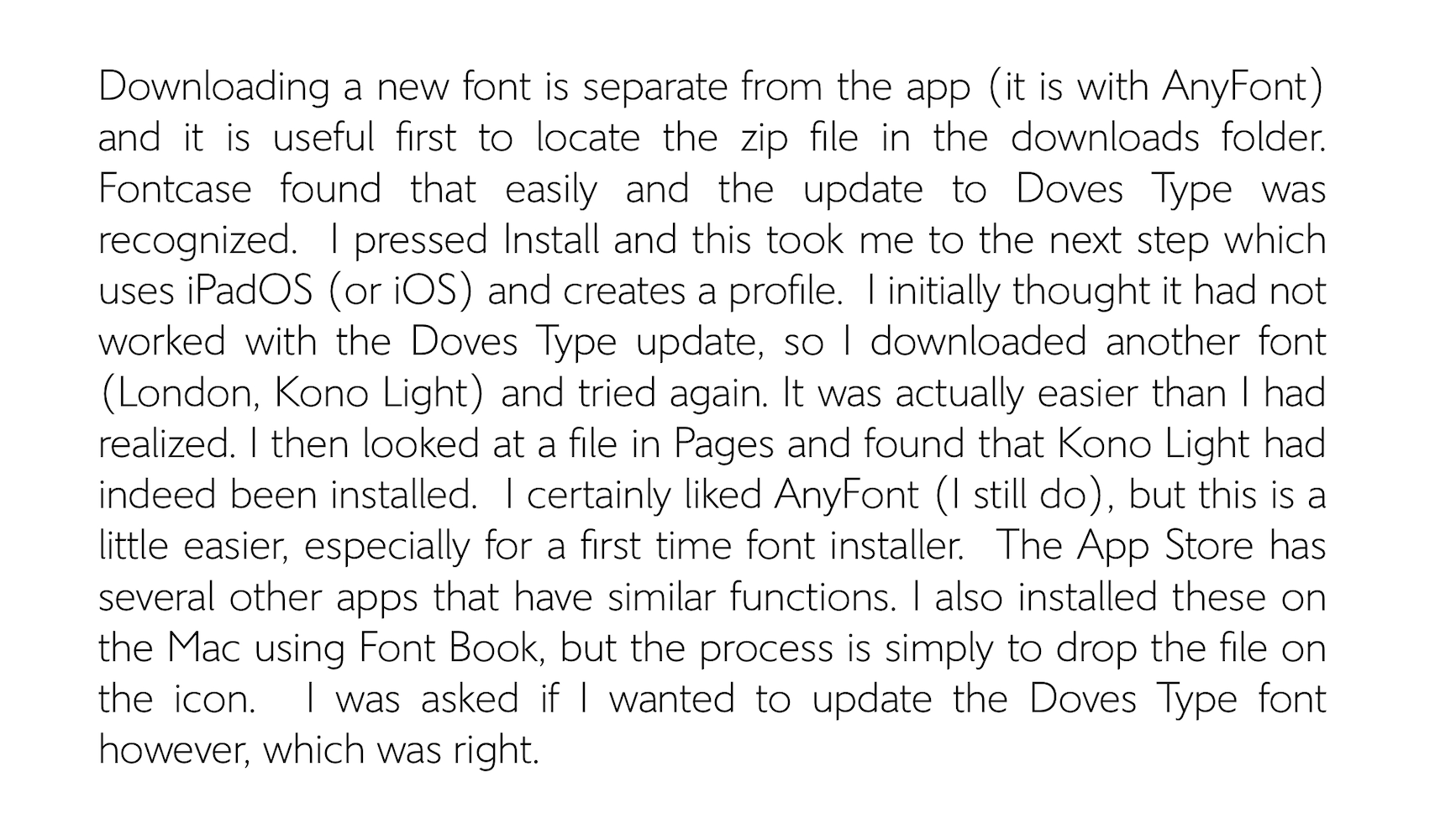 Paragraph (above) in Kono Light (Pages on the iPad Pro)

The story of Doves Type and the way it was all thrown into the River Thames by one of its original creators, is worth looking at. It was resurrected by Robert Green and part of this re-creation involved a team of Royal Navy divers who went into the river and found several of the original metal type pieces.
Graham K. Rogers teaches at the Faculty of Engineering, Mahidol University in Thailand. He wrote in the Bangkok Post, Database supplement on IT subjects. For the last seven years of Database he wrote a column on Apple and Macs. After 3 years writing a column in the Life supplement, he is now no longer associated with the Bangkok Post. He can be followed on Twitter (@extensions_th)
---

For further information, e-mail to
Back to eXtensions
Back to Home Page

All content copyright © G. K. Rogers 2023