eXtensions - Wednesday 18 January 2023
Wednesday Notes: New Macs with M2 Chips; Arbitrary Twitter Changes AI Writing & Detection; Photos Limitations
By Graham K. Rogers
---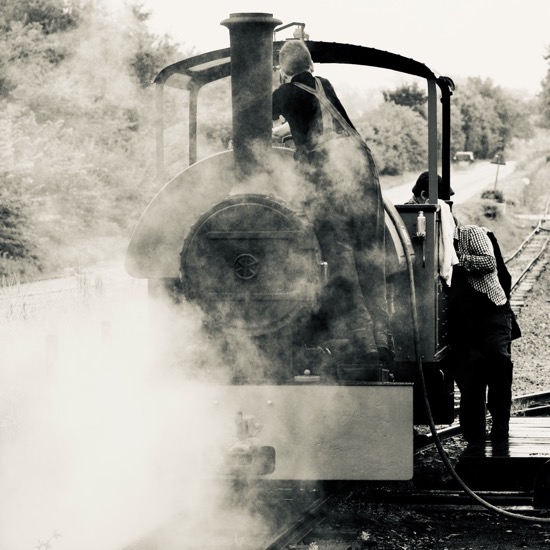 Apple announces new Macs: MacBook Pro and Mac mini models, along with M2 Pro and M2 Max processors. No changes outside, but under the hood much is improved. Twitter stops use of APIs for some. AI-assisted writing: tools, drawbacks and detection. Touchscreen Macs: is there a need? Editing on Photos: sometimes tools will not work or not work as well as they should, while the interface (iOS and Mac) needs improvements.

Rumors appeared on Monday that suggested a product release from Apple was imminent. My initial guess was that this would be simply done through an update of the website and store pages as no invitations had gone out. However, it also seemed some journalists were being loaned test devices and there is an embargo. Several stories reporting this rumor note that this came from John Prosser who produces many of these.
I saw the first note on this release late Tuesday evening here. The MacBook Pro and Mac Mini look the same on the outside as previous models, but the M2 chips inside should make a significant difference.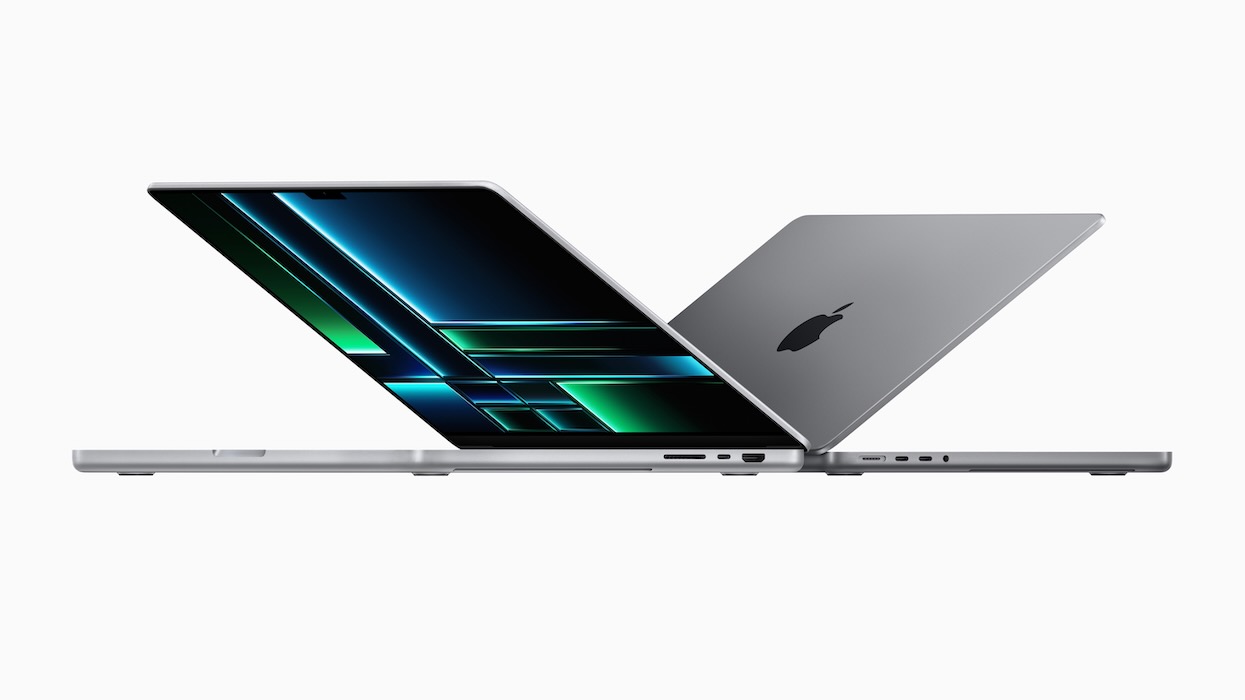 MacBook Pro with M2 Pro and M2 Max - Image courtesy of Apple

The three new 14" models have 10-core CPU and 16-core GPU, 12-core CPU and 19-core CPU (M2 Pro) both with 16GB memory, and 12-core CPU and 30-core GPU with 32GB memory. They are priced at 73,900, 89,900 and 110,900 baht, respectively. These prices include VAT. There are several options like chip (M2 Max with up to 38-core CPU and 96GB memory), storage and memory that could (in total) add around another 100,000 baht. US prices are $1,999, $2,499 and $3,099 before tax. The M2 Max has 67 billion transistors. While there are several articles available about these new releases, Stephen Warwick (iMore) includes a useful chart comparing the new M2 processors. Cast your mind back a few days when AMD ridiculed Apple at CES as its new chips were the fastest. A week is a long time in politics, technology and marketing. Apple put out a video on these new releases and it is available on YouTube.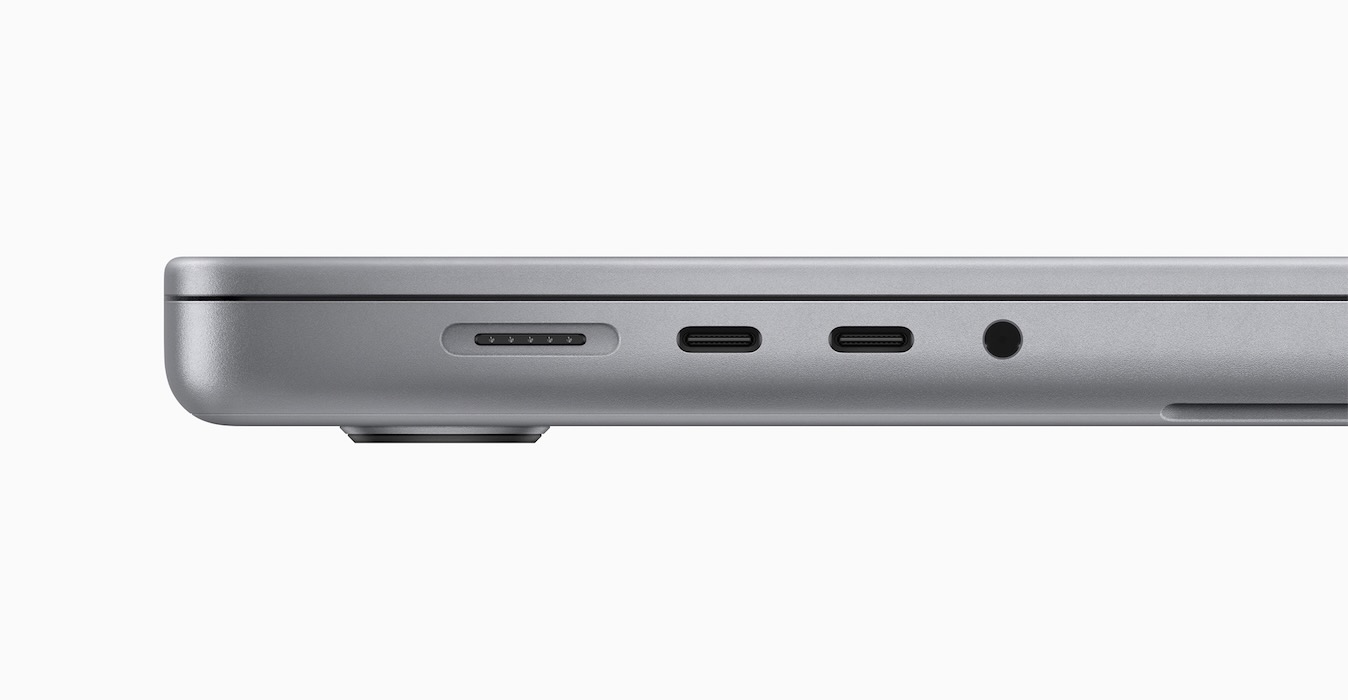 Thunderbolt 4 ports, MagSafe 3 charging, and headphone jack - Image courtesy of Apple

As part of the update other features were added or enhanced. For example there are now 4 USB-C ports, three of which are Thunderbolt 4: an improvement on the 2 that my 13" M1 MacBook Pro has. Apple incudes this comment in its press release: "MacBook Pro now features Wi-Fi 6E3 for faster wireless connectivity, as well as more advanced HDMI, to support 8K displays up to 60Hz and 4K displays up to 240Hz. These new capabilities build on the versatile connectivity options already in MacBook Pro, including three Thunderbolt 4 ports for high-speed connection to peripherals, an SDXC card slot, and MagSafe 3 charging."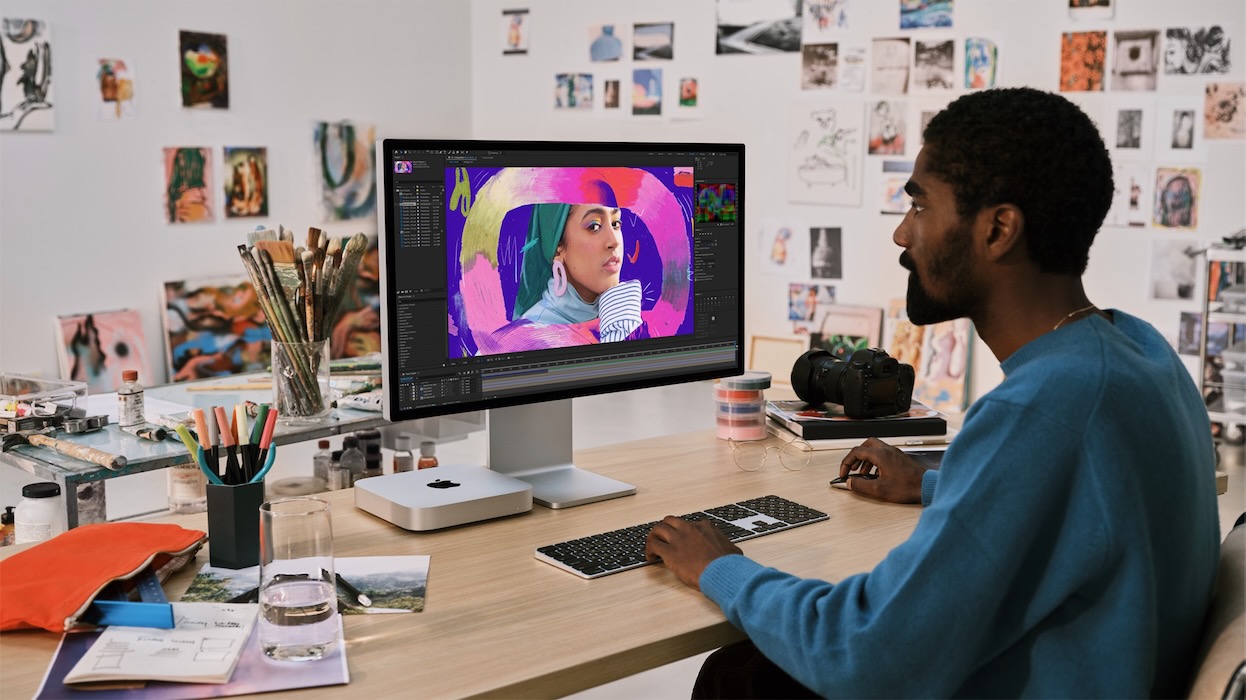 Mac mini M2: M2-Pro - Image courtesy of Apple

There are 2 new M2 Mac mini versions with 8-core CPU and 10-core GPU. These have different storage configurations. Both have 8GB RAM. A third Mac mini with 12-core CPU and 19-core GPU has 16 GB memory as standard. These are priced at $599, $799 and $1299 and will ship on 24 January. The same models are priced at 20,900, 27, 900 and 45,900 baht including VAT here. As Stephen Warwick points out on iMore, that top-spec Mac mini is more than a beefed up Mac Studio. There is no external difference between the new M2 Mac mini and the one I am working on right now. The basic 20,900 baht ($599) price is considerably lower than the 27,900 I paid a few months ago for the M1 Mac mini, but the circumstances at the time meant I needed the device right away. As soon as you buy a device it is out of date.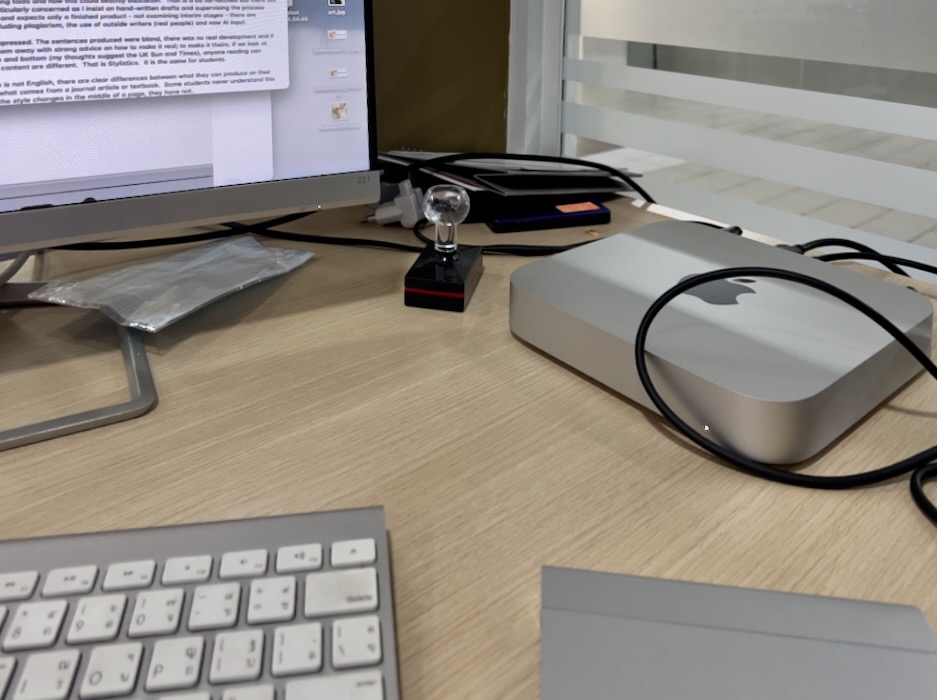 M1 Mac mini currently in use

And the MacPro?

Early morning news on Saturday reported that several Twitter client apps had been cut off with the API no longer working. The only one that still functioned that was not Twitter was Twitterific, which I use on the Mac as the native Twitter app is so bad. It was suggested that this was because the app used older technology and not the affected APIs. There was some speculation on the cause which seemed to be more deliberate than accidental, but who knows (see below); and will Twitterific follow?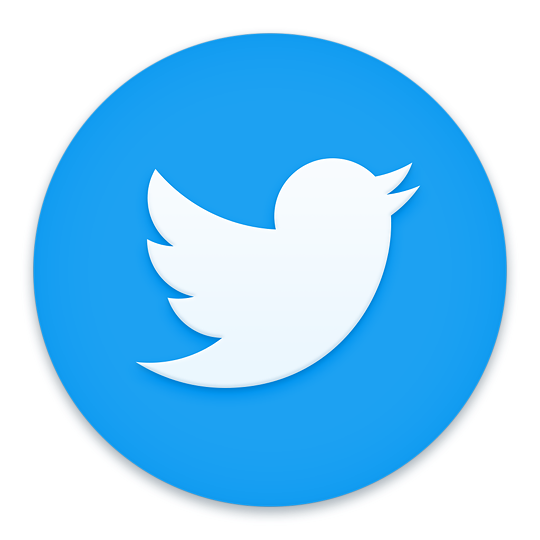 On Sunday there was a little more information suggesting that this really was a deliberate action as these 3rd party apps bring in no advertising income and there must be some way to claw back that $44 billion. Erin Woo on The Information (subscription required). A further report from Erin Woo (Tuesday) included the information that "the company's daily revenue on Tuesday was 40% lower than the same day a year ago, underscoring the crisis facing its core ads business".
John Gruber on Daring Fireball provided some information: ". . . a senior software engineer wrote Thursday night that "Third-party app suspensions are intentional," in an internal Twitter command center Slack channel" and the information suggests this was planned beforehand. Gruber comments that "Twitter can of course do what it wants, and Musk owns Twitter so he can do what he wants. But pulling the plug on these clients and ghosting everyone on communications about it is so absurdly disrespectful." He adds, "Zero respect for the users for those apps, zero respect for the developers behind them - many of whom had been building on the Twitter platform for 10-15 years."
It was later confirmed that these changes were deliberate. On MacRumors, Juli Clover writes "Third-party Twitter apps like Tweetbot and Twitterr ific have been intentionally blocked from using Twitter APIs, Twitter confirmed today."" I have not experienced any problems using Twitterific on the Mac, however. Twitter claims that it is enforcing long-standing API rules but do not reveal which rules were violated. Clover includes some comments from other tech writers who are all less than pleased about these actions from Musk's Twitter.

There has been much in the news about AI writing tools and how their use could destroy education. That is a bit far-fetched but there are fears on some of the implications. I am not particularly concerned as I insist on hand-written drafts and supervising the process through consultations. If a teacher sets a task and expects only a finished product - not examining interim stages - there are several ways that students could go wrong, including plagiarism, the use of outside writers (real people) and now AI input.
I tried one example of these tools and was unimpressed. The sentences produced were bland, there was no real development and if it were given to me by a student I would send them away with strong advice on how to make it real; to make it theirs. However, this week a member of staff at the Faculty brought me a list of ideas for developing our marketing approach. We are working on ways to make the Faculty better known outside: most social networking postings are aimed at those within the University. The ideas were quite good and well set-out although a couple of them did not appeal to me. I was taken aback when she told me that she had used ChatGPT.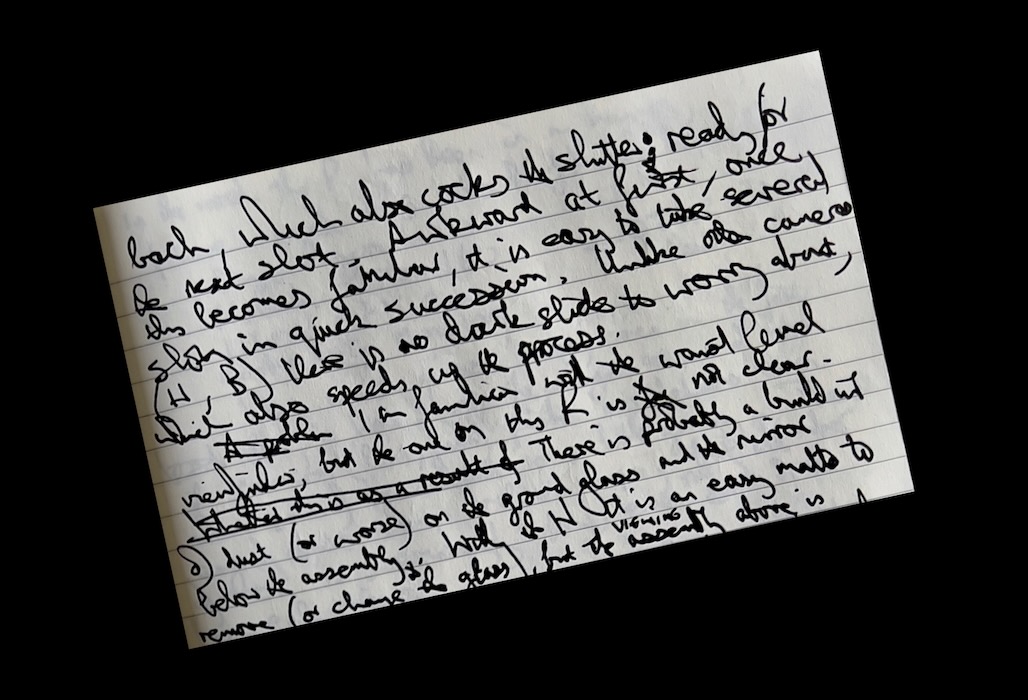 First steps

When the students' native language is not English, there are clear differences between what they can produce on their own (word choice, sentence construction) and what comes from a journal article or textbook. Some students never understand this and insist that they wrote it themselves. If the style changes in the middle of a page, they have probably (at best) borrowed. When I was teaching in America, by the end of a semester I was able to identify any student in the class though their writing. I did not need to see the name, If we look at any two newspapers or magazines from the top and bottom (my thoughts suggest the UK Sun and Times), anyone reading can notice that the language and vocabulary in the content are different. That is Stylistics. It is the same for students.
I saw a note on Twitter about an AI-identifying tool at GPTZero and gave it a try this week. After registering, I was directed to a page that allowed me to enter some text for analysis. I copied a few sentences from something I had written recently and it did its stuff, focusing on "perplexity", which measures how well a language model performs in gauging how confusing content is. The content was scored and the result was that the paragraph was unlikely to have been written by AI.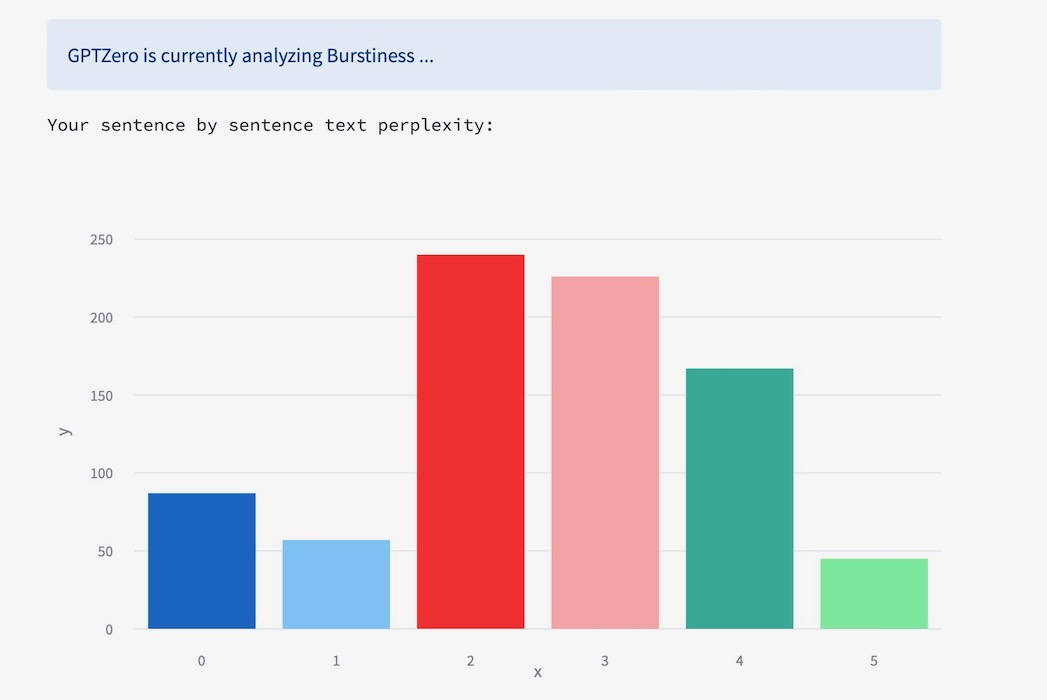 AI analysis process

I was slightly disappointed to only have a score of around 85 (I presume that is percent) so some content I produce just by working at a keyboard with no external sources is perhaps drawing on ideas and words that I have seen before (not a surprise: content in, content out). The sentence constructions were my own style, but are perhaps not as unique as I thought. There has also been some discussion online concerning the worry that students have that these detection systems could be "weaponized." I would regard this as something similar to plagiarism detection software: a place to start, not the definitive answer. With my result, I was reminded of lines by Yeats (Adams Curse),
A line will take us hours maybe;
Yet if it does not seem a moment's thought,
Our stitching and unstitching has been naught.
It takes hard work to make something flow naturally.

During the week there was news that Tim Cook had offered to take a pay cut, although this has to be viewed in context. As CEO he has been drawing a respectable salary and there have also been the shares he is awarded. These are only available if he is with Apple for a certain number of years: he does a good job and they do not want to keep looking for new CEOs. Companies like stability. Last year he picked up almost $100m although did mention that he would be donating much of this. He does not need the salary and Apple has had a number of problems with staff, partly as fallout from Covid, so taking a cut, albeit only to $40m does send a message of sorts. It was certainly good for headlines.

Also in the news sources this week was the suggestion that Apple is considering a touch-screen MacBook Pro. I am in two minds about this as I use the iPad perhaps more than the Mac these days, so touch is part of my workflow. It is only once in a while that I try to touch the screen of the Mac, and that is usually when I have forgotten, with the task I am doing, that I am on the notebook and not the tablet. Certain actions do work for both types of interface: I use key commands on both as the keyboard on the iPad folio case allows macOS-style input. On the MacBook Pro I use the Touch Bar for input and will really miss this when it is no longer available.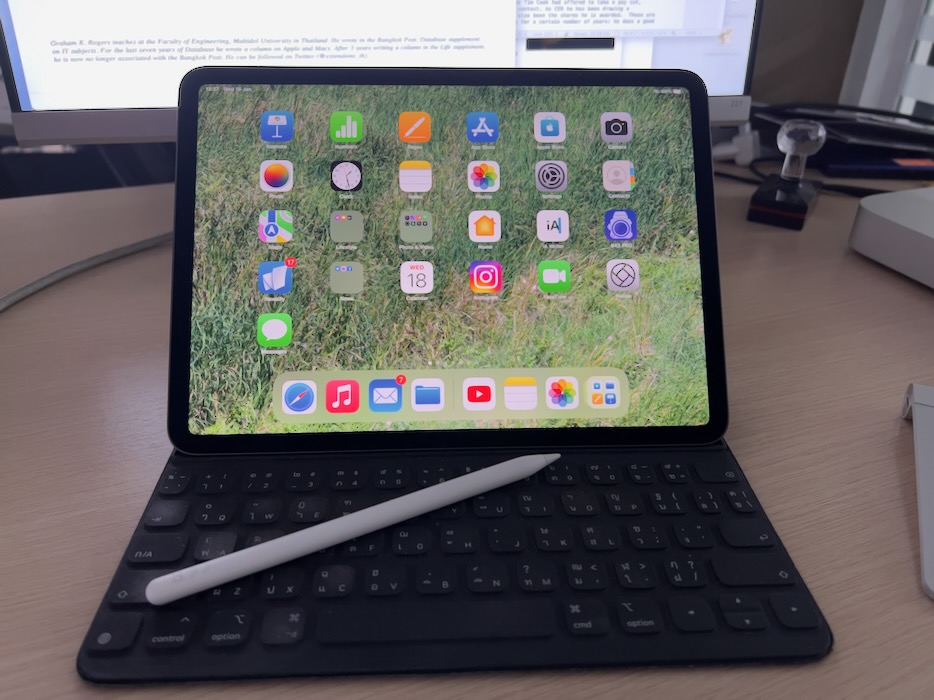 iPad Pro

The Touch Bar is particularly useful when I am writing as it suggests words and their spellings, a feature that is on the screen of the iPad as I am writing this. Instead of typing, I just use the offered work and tap the screen. In that last sentence, I did that 5 times. I also find it useful when editing the writing of others, particularly that of graduate students. If I am not sure which word was intended, putting the cursor over the problem can show possible options.

I edit photographs in a number of ways on iPads, iPhone and Macs. I have a selection of editing apps although in many cases I am likely to start with Photos. It is just easier for the basic editing I want: crop, straighten, exposure controls and sharpening. On the Mac, I also find the Repair tool to be useful, particularly if there is dust on the scan of a negative. The last few versions of Photos have had a fairly accurate tool that seems to use AI to provide a quite competent repair. There is no Repair tool in Photos on iOS or the iPad (a serious omission), but the one available in Pixelmator Photo (Pixelmator Pro on the Mac) is even better. I had had to use it quite often earlier this year before the sensor on my D850 was cleaned by Nikon and the unwanted marks were easily removed.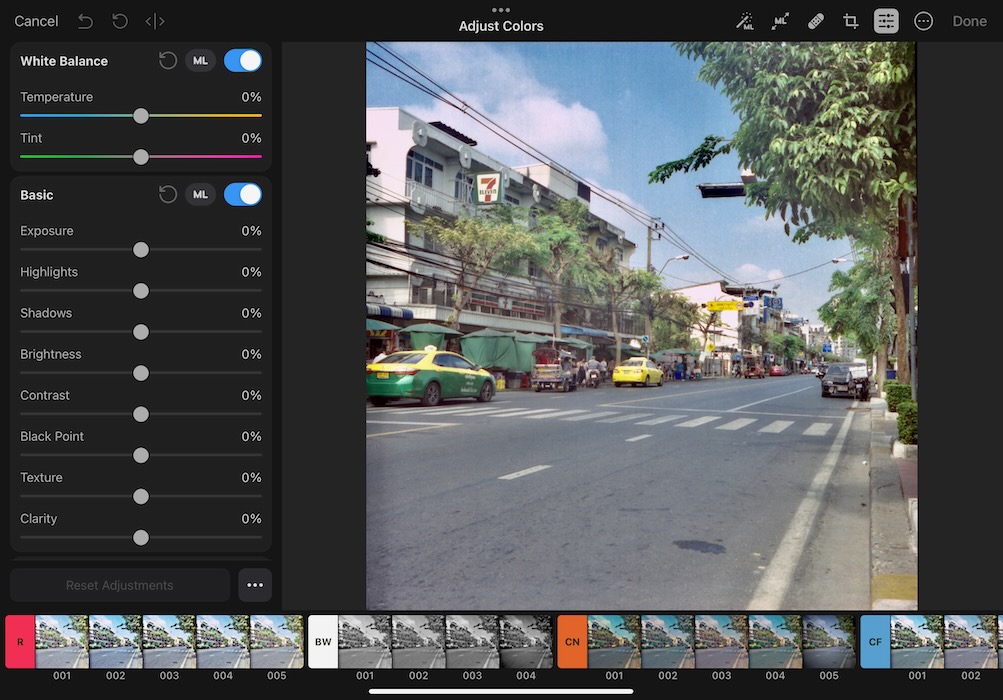 Editing film scans in Pixelmator Photo on iPad Pro

At some time after the update to Ventura, when Photos was also updated to version 8.0 I noticed that the Repair tool was not working. I tried restarting the app, but that did not change anything. This week I had some negatives (Ilford SFX 200) to edit and after crop, straighten and a bit of perspective adjustment, I tidied up the brightness/contrast then looked at detail. A couple of the images had dust and other marks, so I tried the Repair tool, but nothing happened. I placed the tool over the fault and clicked, but this had no effect. I tried other editing with Repair but there was no change. I reported the apparent problem to Apple, then opened Pixelmator Photo on the iPad once the earlier edits had synchronized.
For a number of releases of Photos I have grumbled about the lack of Perspective and Keystone tools, which are available in Photos on iOS. This has its own interface: one that is inadequate for anything but one-handed editing of selfies for IG. The iPad needs a far better set of tools than the standard issue Photos and I have several as well as Pixelmator Photos (Darkroom, Affinity Photo, Pixelmator et al). The latest update to Photos on the Mac saw the introduction of the long-missing Perspective and Keystone which were available in a side panel just below Straighten. However, instead of the previous wheel control that allowed some reasonable editing accuracy, each of these tools had its own horizontal slider. These are far too short for fine editing: two paces forward, three steps back.
With the earlier report to Feedback in my mind, I made another report about this inadequate interface. Does anyone actually use these tools before deciding on a change then sending them out? I edited a couple more images on the iPad Pro in Pixelmator Photo, then took another look at Photos on the Mac. To my annoyance, the Repair tool was working. Overnight the Mac had only been in sleep mode, Photos had not been restarted, but now a tool that has been dormant for over a week has now come back to life.
Graham K. Rogers teaches at the Faculty of Engineering, Mahidol University in Thailand. He wrote in the Bangkok Post, Database supplement on IT subjects. For the last seven years of Database he wrote a column on Apple and Macs. After 3 years writing a column in the Life supplement, he is now no longer associated with the Bangkok Post. He can be followed on Twitter (@extensions_th)
---

For further information, e-mail to
Back to eXtensions
Back to Home Page

All content copyright © G. K. Rogers 2023