eXtensions - Saturday 28 October 2023
Saturday Notes: Apple Watch 9; OS Updates and new Features; Scary Fast Apple; 40 Years of MS Word
By Graham K. Rogers
---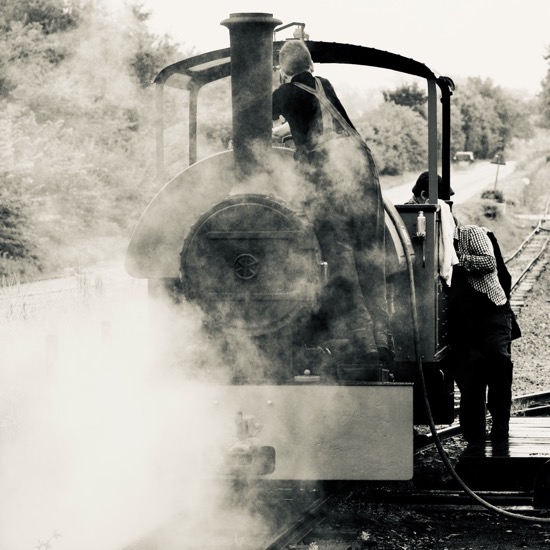 The new Apple Watch has now arrived here along with OS updates from Apple a few days later. Double Tap now works on the Watch along with other new features like Speak to Type. Scary Fast rumors. Pad & Quill call it a day. MS Word is 40 this week.

Last week, the Apple Watch 9 that I had ordered arrived and it took me less than an hour to set it all up. I ended up giving the old Watch (6) to a secretary at work, to whom I had given the previous Apple Watch 4. She loves the device and was happy with the update. I chose an olive band to go with the new Watch, but was slightly disappointed to see that it has creamy white fittings. That was one reason I wanted to change from the blue Apple Watch 6: some of the straps clashed, at least in my eyes.

I just love unboxing new products from Apple these days. I get a kick out of the box designs and how it is almost impossible to open the box without destroying the seals. Of course that brings about the problem, such as with my iPhone 15, that when the device arrives it needs to be updated when the wifi is connected and the user then has to start the process again. It just works? Apple may have fixed that with the development of a way to update while the devices are still in the box. This was widely reported recently and Chance Miller (9to5Mac) explains that the retail stores will use a pad-like device to update an iPhone that is still in the box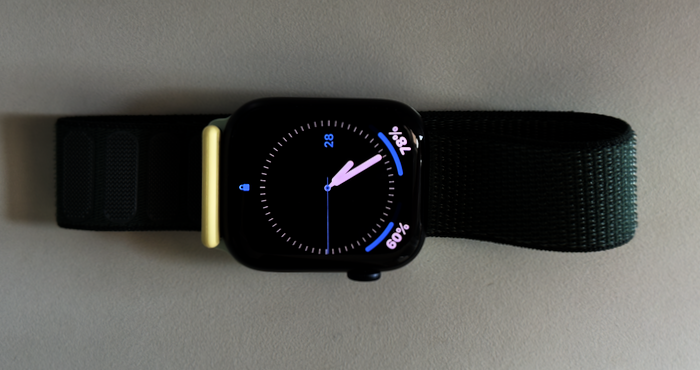 There were OS updates to download the old-fashioned way on Thursday morning (here): Sonoma (14.1), iOS (17.1), iPadOS, watchOS and tvOS. The Watch update includes NameDrop and the DoubleTap feature (Juli Clover, MacRumors), although I used a version of this on my Apple Watch 6 (Assistive Touch). Last week the Apple Watch 9 that I had ordered arrived and it took me less than an hour to set it all up. Although the DoubleTap feature only works on the latest Watch, Assistive Touch can also be used on older versions of the Watch (Christine Persaud, XDA-Developers). I had been using this for a couple of months and have found it really useful.
When I turned on DoubleTap, Assistive Touch was turned off I am not sure which I prefer. Ankur Thakur (iDownloadBlogBlog) also explains how to use Speak to Type on the Apple Watch. After I had updated I found that although several bugs had been fixed, the Blood-Oxygen level complication had vanished, although when I pressed the top right corner where it should have been the feature started working. I changed the complication to a couple of other features, each of which was visible, but every time I went back to the Blood-Oxygen level option, it was invisible. I sent a report using the Product Feedback page on the Apple site.

Unfortunately. Apple just lost in its trade dispute with Massimo who claim to own the blood-oxygen sensing technology. If the ITC decision is upheld, that could mean the Apple Watch could not be imported into the USA (MacDaily News). I find Blood-Oxygen just one more information point in my daily wellness checks and would not want it removed from the feature set.

We had been told over and over that there were no Macs coming, or iPads for that matter, although some commentators kept that door open just a crack (iPad 11 anyone?). The insistence on no Macs particularly from Ming-Chi Kuo was stepped up even more last week, although with this so-called analyst I kept in mind that this was also just before Apple is to release the Q4 2023 financial results. This analyst always seems to put out negative stories about Apple just before any results and we notice that John Gruber's recent suggestion that he make an apology for his comments on heat and the new iPhones has met silence.
Having insisted that there would be no Macs, this week he now reports that the "event will focus on the M3 series MacBook Pro models" (Juli Clover, MacRumors), which we all thought would be the case anyway. Talk about have your cake and eat it too - There will be no Macs, but event will focus on the M3 series MacBook Pro models. Mark Gurman on the other hand had never quite said that there were to be no Macs this year although he had seemed a little cool, particularly with the alleged slowness in producing the M3 chips. Or so we were told.
However last week there was a ray of sunshine from Gurman when it was suggested there could well be new Macs, even though Ming-Chi Kuo had firmly said. No. The problem, however, was Apple. Cupertino will keep spoiling the predictions of Wall Street analysts and of those who spread rumors. And this week Tim Cook's boys and girls were at it again with a crafty black slide that morphed into a Finder and the words Scary Fast. Consensus favors the MacBook Pro with a side order of iMac, but all with a hefty serving of M3 chips. There are also several rumors about a cheaper MacBook Pro after Ming-Chi Kuo put out a comment. I don't think so, but I have been wrong before. So has Ming-Chi Kuo.

There are still some who doubt that the M3 will make its debut, but Apple has marked 30 October at 5pm Cupertino time and we shall see then. If I calculate correctly this would be 7am here which would make for an interesting breakfast. That 5pm time is unusual: products are usually announced in the morning, not the early evening, but that is perhaps convenient for other countries, like Japan, where Apple has connections to gaming companies (see WWDC). I am also surprised because in the past Apple has been more likely to introduce new products or updates after the quarterly financial reports.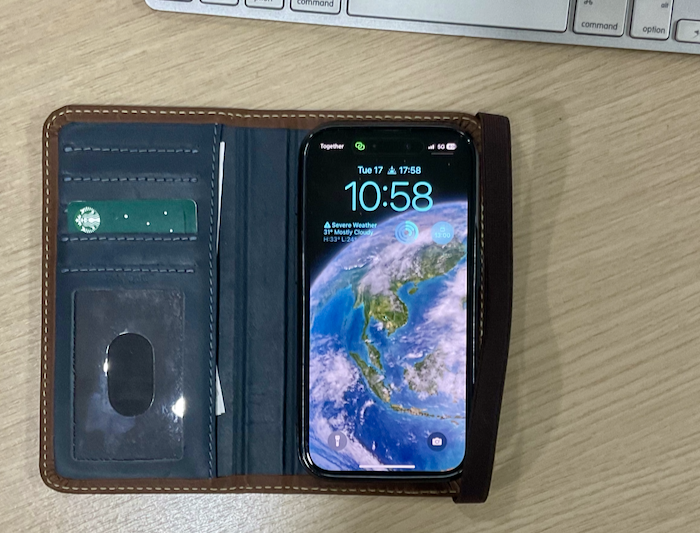 I was a bit surprised on Wednesday morning here when among my emails was a closing down message from Pad & Quill. I had only just bought the folio case for my new iPhone and was expecting something like a follow-up message, but the company has decided to shut up shop. I was not the only one surprised and saddened by this with comments from Dennis Sellers (AppleWorld Today) and Mitchell Broussard (MacRumors) as well as several others.

My weekend was taken up by the final two days of a university event that sought to open students to ideas and skills they might need for the future. The Mahidol Design Challenge was also firmly aimed in the direction of the upcoming (February) Invent for the Planet worldwide event at which teams from Mahidol University have done fairly well the last two years. Both times teams from the university were selected to travel to Texas A&M to compete in the finals. Alas, no prize, but a lot of experience gained; and who would not want a paid trip to the USA? The students competing in the local events love the experience. The students lucky enough to go to the Texas A&M final event all said that they gained considerably from the experience. It makes a pretty good entry on a resume too.

My first real experience of computers was in 1985 when, in a bold move, the Department of English at Illinois State University bought Zenith twin-floppy disk PCs (no hard disk) for the writing classes. As a graduate student, I taught a group of remedial students (their writing skills were not the best) every morning. We were shown the computers a few days before classes started and had to familiarize ourselves with the devices and the software used. If memory serves, the machines ran MS-DOS 2.7. The writing program was WordStar. The students were introduced to MS-DOS and the software on day one and by the end of the first week were working with few problems. By the end of the semester, they just wrote.
Others in the Department bought Word Perfect for their own use; and when I went back to London I used Samna in a job I found. This software was later picked up by Lotus and then IBM. The updated version of Lotus Ami Pro is still in use apparently. All of these word processors were swamped by the arrival of Microsoft Word, which first appeared on the Mac (not bad either) before Windows was available. When I first used a Mac (Quadra) that came with Word 8 and that was not overwhelming. Plus it had a relatively clean interface. Rob Beschizza (Boing Boing) notes that this week is the 40th anniversary of the release of Word.
Graham K. Rogers teaches at the Faculty of Engineering, Mahidol University in Thailand. He wrote in the Bangkok Post, Database supplement on IT subjects. For the last seven years of Database he wrote a column on Apple and Macs. After 3 years writing a column in the Life supplement, he is now no longer associated with the Bangkok Post. He can be followed on Twitter (@extensions_th)
---

For further information, e-mail to
Back to eXtensions
Back to Home Page

All content copyright © G. K. Rogers 2023