eXtensions - Tuesday 17 October 2023
Tuesday Diversion: Apple Hardware - Yes or No; TV Surprises; iPhone 15 Folio Case; India Relents - for now
By Graham K. Rogers
---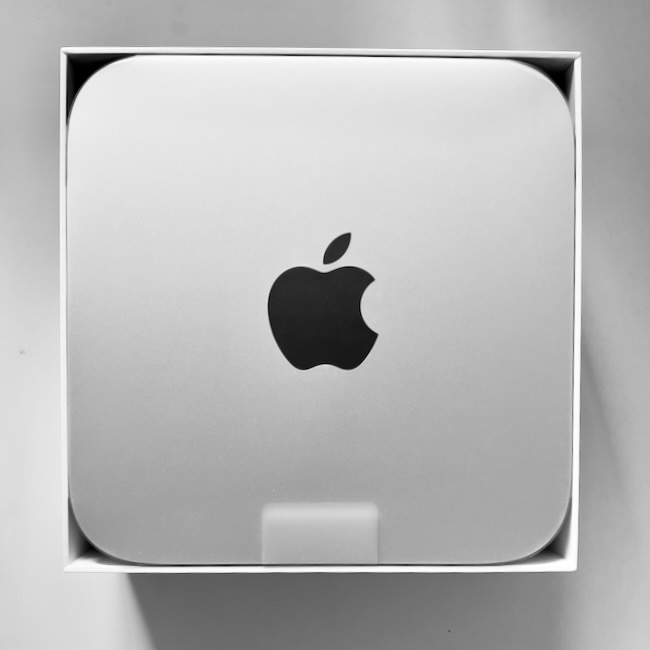 I am involved in student workshops this week: a lot of fun. All change for the rumors with iPads due maybe this week or next; and Macs maybe this year, or not. There are currently some interesting offerings on AppleTV and Netflix in this neck of the woods. My leather folio case for the iPhone 15 arrived; and the Apple Watch is on the way. Hardware makers who invested heavily in India were then faced with a levy on imported devices are now told this will not happen. At least not for now.

My week began with a student workshop run by the Faculty of Engineering at Mahidol University where I work. It will also run on Wednesday afternoon and over the weekend, avoiding clashes with class time. This is an early stage event helping to prepare students for the weekend in February when Invent for the Planet will run. That is a worldwide event where teams at universities try to develop solutions. The students start on a Friday evening, run through Saturday coming up with a potential answer, producing prototypes, making a short video and finally presenting their ideas to a panel on Sunday. Some students have never experienced such a situation, with class and book learning, plus some lab work being the mainstays of their education. This has now been recognised at the Faculty.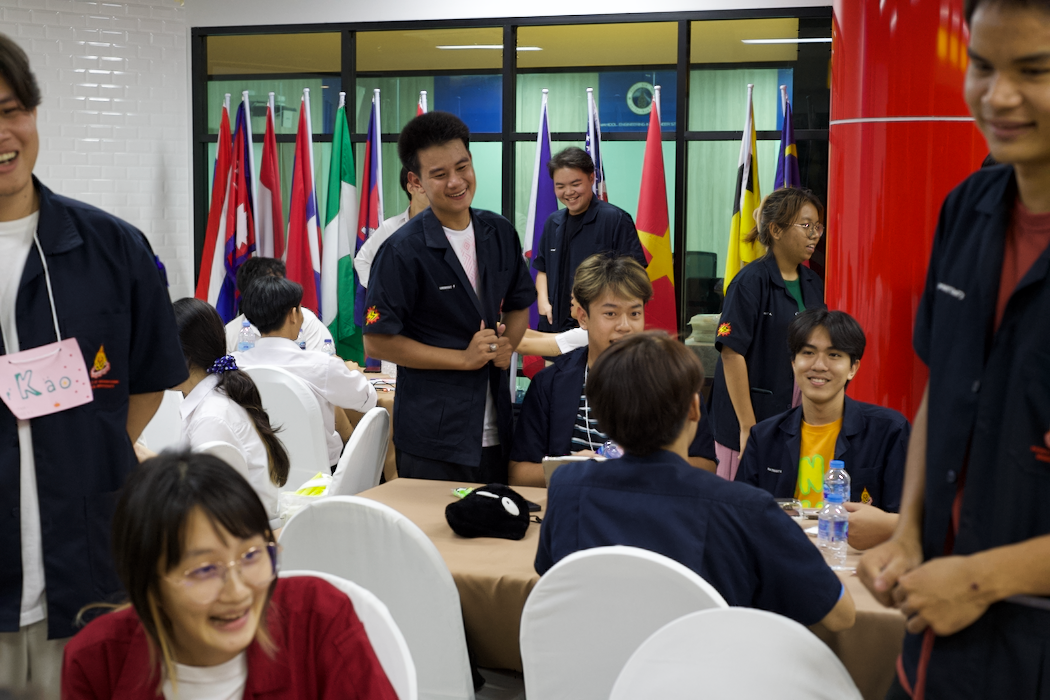 The Faculty has been entering the Invent for the Planet contest for a few years, but each year for the last two years ago a team was selected to travel to Texas A&M to present their solutions in the finals. Although some had faith from the beginning, the Faculty management is now on board and supporting the main event and the pilot workshops like this week.

There have been plenty of rumors in the last week regarding new Apple hardware, particularly iPads which we had earlier been told were definitely not coming this year. That picture has changed with several rumors reported. Rajesh Pandey at Cult of Mac reports that the favorite is for a new iPad Air with some useful specifications including an M2 chip, and the iPad mini with A16 Bionic SoC. These are said to be coming on 17 October although I would have expected this event to be after Apple announces the Q4 2023 financial figures. However, with iOS 17.1 due on 24 October, the 17th makes sense with 24 October iOS and iPad updates. At the same time as iOS 17.1 is released there is expected to be an update to WatchOS 10.1 (Christian Zibreg, iDownload Blog). If some of that is right, there could be an announcement not long after I put these comments online.
The notes on the potential hardware releases are followed up by Palash Volvoikar on iMore who has the same rumors but mentions that Mark Gurman thinks this will not be this month but later in the year, which aligns with my idea that (as in previous years) hardware announcements of this type often come after Apple puts out the financial results. To add to the tales, Joe Rossignol at MacRumors reports that there will be a release of the Apple Pencil 3 and not iPads according to the Japanese blog Mac Otakara. My first thought was that this seems a bit pointless, which was echoed by others, including "Beyond baffling" from one Twitter (X) user.


There is also some confusion about the iMac which has not seen an update for a while, particularly the 24" model. Oliver Haslam (iMore) discusses some rumors about the device, particularly when it might be updated, and which chip (M2 or M3) might be used. It was presumed that the M3 would be used, but recent rumors put that in some doubt, particularly regarding the potential of the M2 and M2 Pro chips. More to the point, when might the M3 chips be ready?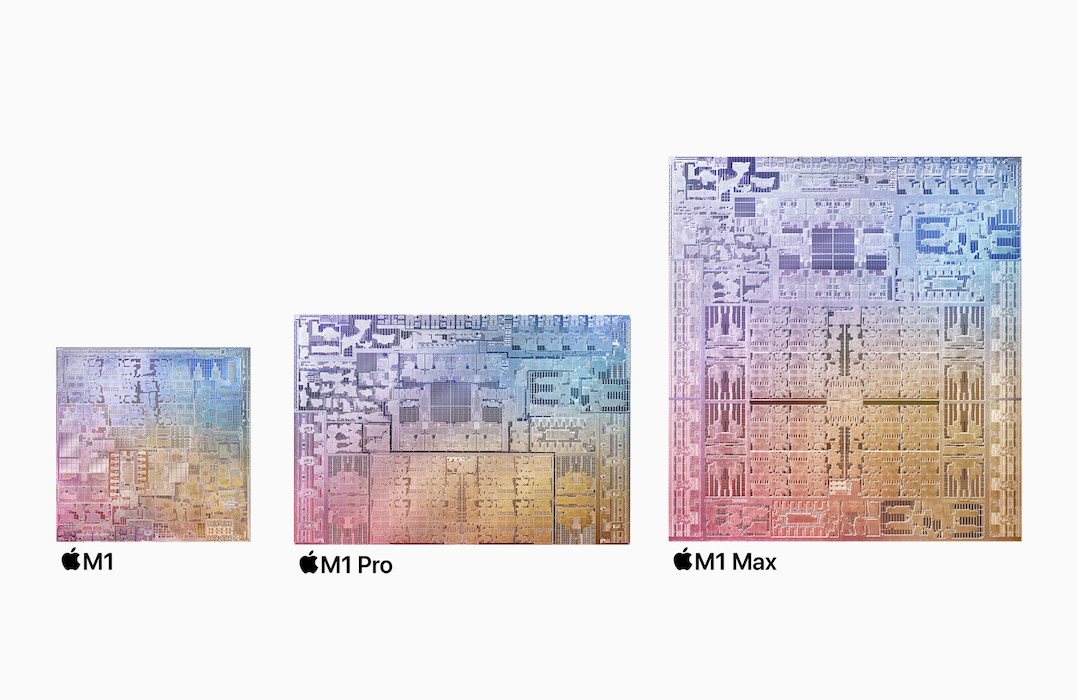 Apple M1 family from 2021 - Image courtesy of Apple

This week, I saw the first two episodes of Lessons in Chemistry on AppleTV. This is about a successful television cook and her approach to cooking, with her a background in science. The first two episodes painted a rather sad background in terms of the way the scientific community treated women in the 1950s (and since of course), although the main character was not entirely sympathetic with her cold and factual outlook. By all accounts, she was brilliant, but shackled by the conventions of the time. Episode 2 ends with a tragedy.
With such a budding and happy relationship, there was only one outcome possible, although the shock of the event made me jump in my seat and guaranteed I would continue to watch episode 3 when it arrives. We are also looking forward to Friday 10 November when the next season of For All Mankind debuts. I had expected series 3 to be the end, but was surprised to find a series 4 was coming. Now MacDaily News (and others) have a trailer for the new series and it looks as if it will be all that the previous series have been.
Over on Netflix, I ran through Series 3 of Lupin which was, in the main, similarly paced as the earlier series, although the knowledge of everything that the hero seems to possess, was beginning to wear a little thin. Although we are told that this is the final series, the ending was enough to leave a door open for some future. Or not. I had planned to view the modernized Fall of the House of Usher, but when I started looking through the new arrivals on Netflix, I noticed Shameless had just arrived in the listings. It has taken long enough, but this is nothing new for Netflix here: copyright.
I had seen, and greatly enjoyed the British version of this and had sort of dreaded the Americanization. After all, Steptoe & Son, Till Death Us Do Part, Dad's Army, Life on Mars, and (for heaven's sake) Fawlty Towers had been remade and lost much. However, I was well aware that this remake starred William H. Macy, whom I rate highly (try Fargo for example) who replaced David Threlfall as Frank Gallagher. Although the US series picks up many of the British characters (in name) and some of the plot lines, it took me about 10 minutes to see how well the transition had been made. The same, but wonderfully different.

The iPhone case I had ordered arrived from Pad & Quill a few days ago. FedEx charged me an extra 1280 baht ($35) for Customs charges. Some companies (like Amazon) deduct those at the time of payment. Some do not. Apple takes care of the charges as part of the pricing and tax structure (always including VAT), so I have never had charges from Apple Store purchases.
After two years with a normal case, going back to a slightly bulky folio case has caused me to make some slight adjustments to the ways I work. Even holding the device in the case is different. But despite the arguments about using it put forward by Apple and others, there is a gorgeous smell of leather that cannot be replaced.

Apple has not produced a folio case in recent years and I used my iPhone 13 with a basic case. The case from Pad & Quill looked about right, but I did find a couple of things in early use that I was not totally happy with. These are personal points regarding the way I use the iPhone and case. It felt really bulky compared to what I remember when I used the Apple folio case. After a couple of days use that has become less of a problem although I did make some changes. Part of that was because, although there is space for 4 cards and an ID card, these bulk up the cover and it does not close fully. There is an elastic strap, but that is not the whole solution. I also found that, once in, it was hard to remove the cards, which was particularly a problem with the metro cards I use.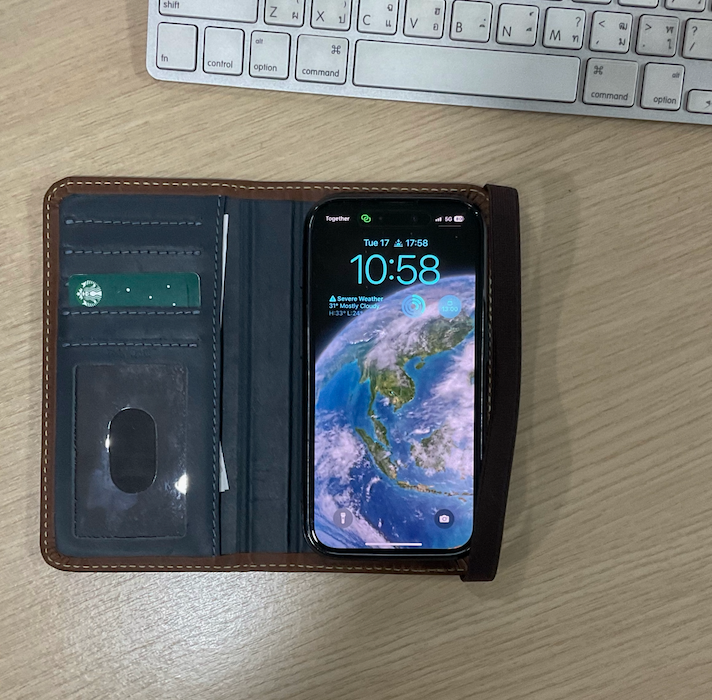 Pad & Quill folio case for iPhone 15

The card that opens doors at the condo did not work when in the ID section and that was especially difficult to remove. I have gone back to my small card wallet, apart from the Starbucks card I use sometimes. I also had a couple of minor problems with the iPhone. That slots into a holder, but I have found it difficult to take the phone out. It will be necessary at some time (for cleaning or other purposes), but that is on hold right now. I intended to ask my students for help: engineers do this stuff much better than I can. I managed to prise it free at the Mahidol Design workshop.
Also, unlike the Apple folio case, when it is shut, this new case does not turn the screen off. It will go off automatically of course fairly quickly (I do not use the Always On feature), but sometimes I use the Off button on the side. The operation of this and the other buttons is fine, so they match the positions of the iPhone buttons exactly. The USB-C port on the bottom is nicely exposed so I can attach any of the cables I have, which is apparently better than Apple's new cases.
The bedside connection had used a 2m Lightning cable. Although I have plenty of USB-C and Thunderbolt 3 (and 4) cables, none of these is longer than 1m so I bought a new 2m Apple USB-C cable in Bangkok at the weekend (790 baht). That helped right away and I no longer pull the plug out of the wall socket when checking the iPhone in bed.

A message from Apple shows that the Watch I ordered a few days ago has now changed its ordering status from Processing to Preparing to Ship. Also with the information is a change in the arrival date. It had been 20-27 October, but that is now 20 October: Friday.

There has been a temporary reprieve for computer makers, including Apple, as India has now shelved plans for its new taxation system, at least for the time being. Jonny Evans (AppleMust) reports they are working on a new one. Originally it had been planned that laptops, tablets, and computers would be placed under a licensing system, and "manufacturers importing these devices would have been forced to pay a levy". There was much indignation, particularly as some of the companies that would be affected had already invested heavily in manufacturing in India. Evans writes that "Manufacturers will be hoping for a fair system that recognizes the cost and challenge of setting up a supply chain in India."
Graham K. Rogers teaches at the Faculty of Engineering, Mahidol University in Thailand. He wrote in the Bangkok Post, Database supplement on IT subjects. For the last seven years of Database he wrote a column on Apple and Macs. After 3 years writing a column in the Life supplement, he is now no longer associated with the Bangkok Post. He can be followed on Twitter (@extensions_th)
---

For further information, e-mail to
Back to eXtensions
Back to Home Page

All content copyright © G. K. Rogers 2023