Thursday Review: Mac Pro Comments; MacBook Pro and Vietnam; EU Changing Apple for Good and Bad; New Film Cameras from Pentax; The Blue Marble (Updated - caption corrected)
By Graham K. Rogers
---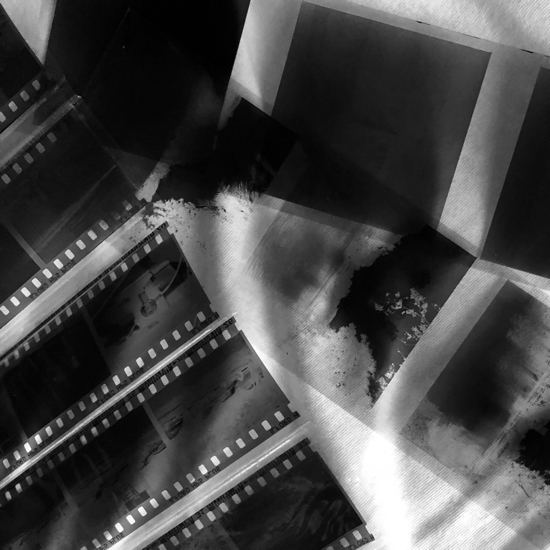 Comments about the delayed MacPro have me and others wondering if it will happen, or even if it is needed. With China seeing increasing Covid infections and other problems, it is time for Apple to reduce its presence there. Foxconn may be about to short production of new MacBook Pro models to Vietnam. The EU has all but forced Apple to switch to USB-C for future iPhones; but the online stores are also to change with side-loading coming to a device near you: blessing or disaster. Pentax is considering a new range of film cameras, while the iconic Blue Diamond photograph was taken 50 years ago from Apollo 17.

This week most of the online sources I access for news open Apple stuff were full of the rumors from Mark Gurman, particularly about the non-appearance of the Mac Pro. Another point about the development of Apple monitors was interesting, but these are down the road at the moment. It may be that the way Apple silicon is evolving, Apple is rethinking the need for such a heavyweight computer. Some of the comments on Apple's apparent inability to produce the promised mega-device brought in the brief history of Apple silicon and the fairly rapid development of the M1 chips, along with the devices released so far, ending with the Mac Studio and the M1 Ultra: 20-core CPU, 48-core GPU, plus 32-Core neural engine. The basic version (before configuration options) comes in at 139,900 baht here, including 7% VAT.
Upgrading the Ultra chip to one with a 64-core GPU adds 35,000 baht (just over $1000) and doubling the memory to 128GB adds another 28,000 baht (a little under $1000). The 1TB SSD can be upgraded to 2TB, 4TB or 8TB (77,000 baht). The basic Intel Xeon-equipped Mac Pro is available here for 189,900 baht, with options to upgrade from the 3.5GHz 8-core standard, through 4 alternatives to a 2.5Ghz 28-core option that is a hefty 245,000 baht more.
With M2 series chips in production and M3 rumored to be coming soon, it looks to me as if the Mac Pro, as symbolic as it is, has become a dinosaur. By the time the Mac Pro appears there could well be more versions of the Mac Studio with better Apple silicon inside making it even faster. While a selling point of the Mac Pro was that it could be upgraded - I could do that with my first PC in 1989 - many of the super users of such Pro computers, particularly filmmakers will buy the computer (probably computers) for a specific project and move on. Remember too that the Trash Can Mac Pro (great look, poor overall) made much of external access.
Mac Studio - Image courtesy of Apple

Others who want such top range computers, could opt for a fully-equipped Mac Studio and a year or so down the line pick up another for much less than the price of a Mac Pro with all options. Apple must provide a wide enough range of GPU/CPU options to begin with. With depreciation of hardware being tax allowable for companies - not so many private owners would want these - a couple of shorter term Mac Studio computers may make more sense than a highly priced, but upgradable Mac Pro. The Mac Pro has had its day.
After writing that on Wednesday morning, I see comments from Ars Technica, reported on MacDaily News later the same day, that suggest others are thinking in the same vein. Andrew Cunningham writes that, "The Mac Studio is probably the single best argument against the continued existence of the Mac Pro." However, MacDaily News disagree: "There's still a need for a professional Mac that is focused on "easy expandability for additional memory, storage, and other components." I think both are right. There is a need for this, but with the constraints of M-series technology, expansion is a problem for the computer. In addition, it may be more economic to buy the best-equipped Mac Studio and move on to the next iteration in a year or so. This, of course, would also be to the advantage of Apple: more computers sold.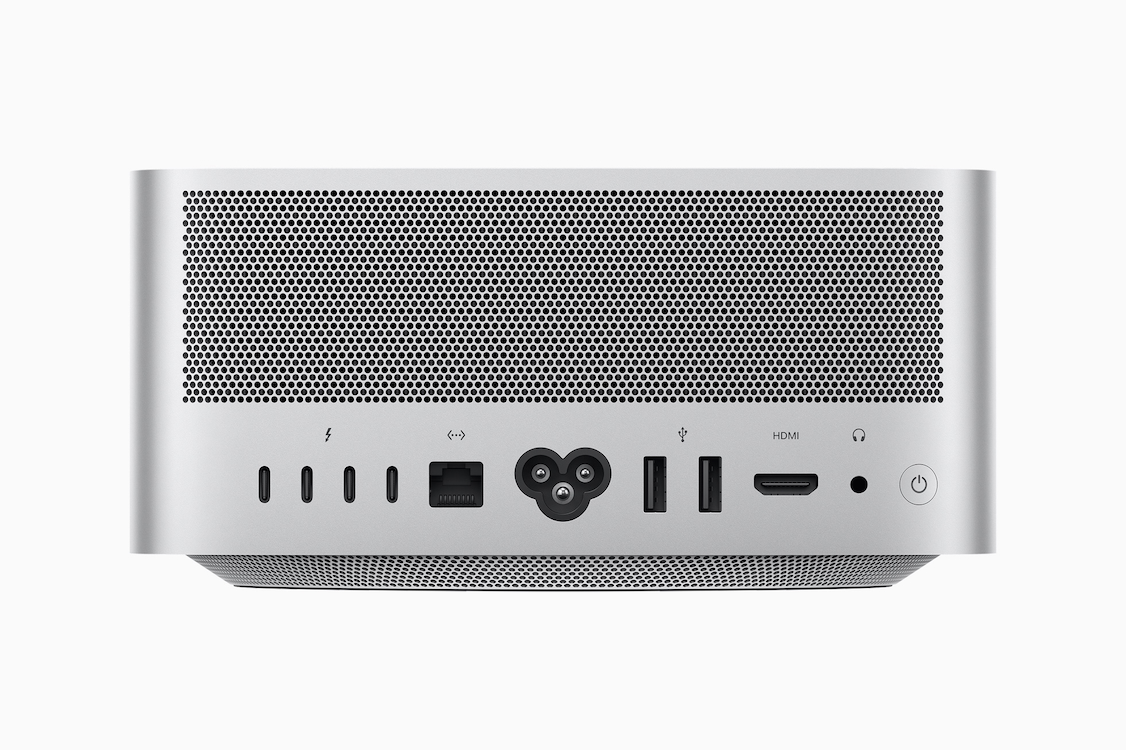 Mac Studio: rear view - Image courtesy of Apple

Several sites reported that production of some MacBook Pro models is to be moved to Vietnam. This may well be assembly rather than manufacture. We reported several months ago that this was being examined after some difficulties in China, but the recent more severe events at some factories, followed by government concessions, and now a rise in Covid cases (maybe Xi Jinping had the right idea), makes it imperative that Apple seeks out alternatives. The China experiment worked well enough for several years, but the world has changed. Any company must protect the interests of its shareholders and if China is looking less attractive these days, it is time to move on.

The AirTags firmware was updated recently although it took a while for the update to arrive. These are rolled out progressively round the world and sent to the iPhones when activity is quiet: probably overnight. I checked a few times but still had the older 2.0.24 firmware. At the time there was no information about what had changed. Tim Hardwick (MacRumors) now informs us about the changes to 2.0.36, which resolves an issue with the AirTag accelerometer not activating in certain scenarios. When I saw this, I checked in FindMy and saw that the Firmware has now been updated to 2.0.36.

We know that Apple will be switching to USB-C for iPhones in the EU following the change in the laws there. It is expected that all iPhones will have the new connector and cable. It would be uneconomic to produce different versions and US politicians are already moving this way. They, the EU and other countries are also looking at side loading and Apple is expected to allow this in iOS in the next year or so (Christian Zibreg, iDownloadBlog). Many security experts have warned against this: the walled garden really did protect users from a lot of problems.
Like me, Ed Hardy on Cult of Mac is not happy with what the EU has done with the opening up to side-loading of apps, suggesting that it will "allow hackers to release a fresh tidal wave of malware, hoping to slip it onto iOS handsets." As Oliver Haslam reports (iMore) some developers are in two minds about the value of this one opening up: blessing or disaster.
Apple had difficulty justifying the approach that some regarded as a monopoly. Looking at the reports, it seems that the EU and UK bodies investigating this had already made their minds up and any contrary opinion (Apple, users, security experts) was simply dismissed. Many critics mentioned the more open nature of the Mac, despite the ways in which Apple has done considerable work with Gatekeeper to prevent users installing software from unsafe sources. I install some applications from developers I trust, particularly those whose programs I have been using since before OS X or NeXT existed. Some stuff just works.
As regards a second App Store on the iPhone (and iPad), my view now is that this is something I will avoid using, which is backed up by a survey reported by Wall Street Journal (MacDaily News). I will certainly not be installing anything from unrecognized developers. I plan to stick the the iTunes App Store. I would hope that Apple will have an On/Off option for this and lots of warning panels so that most users can avoid the pitfalls of this uncharted territory.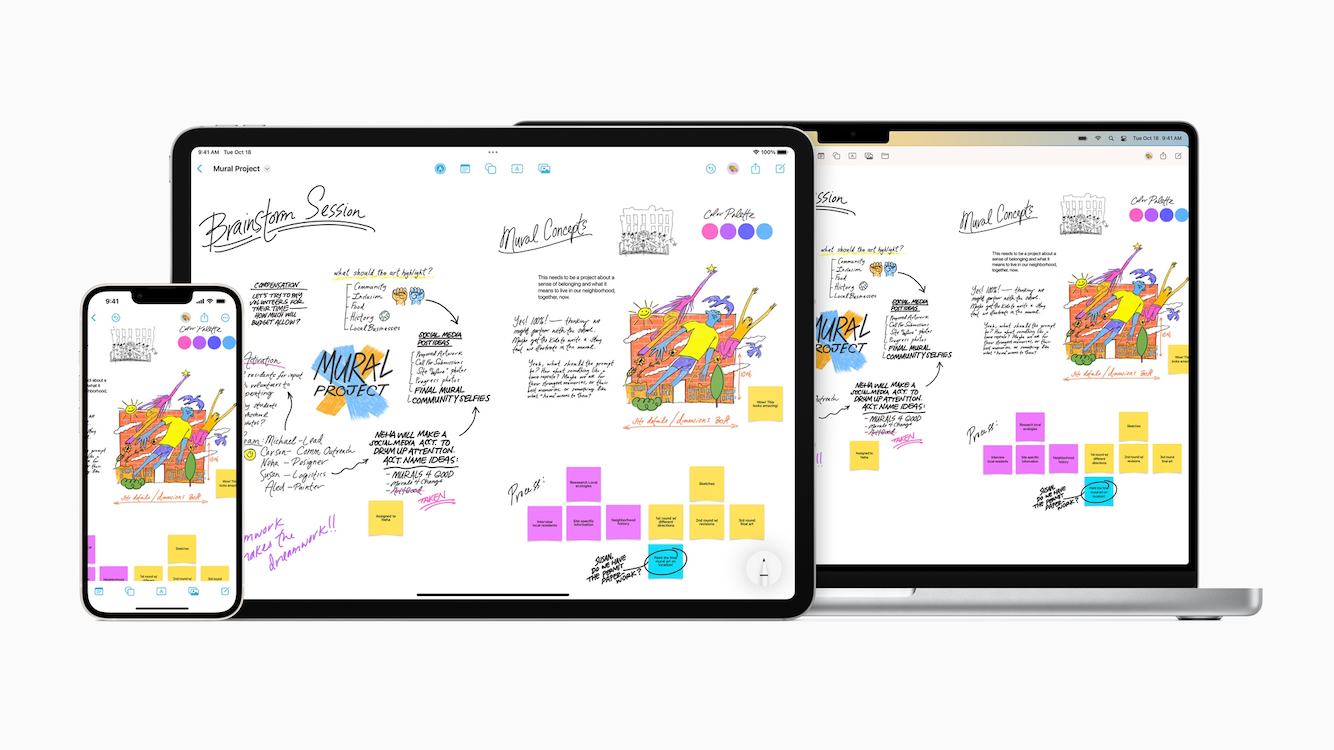 Freeform across all platforms - Image courtesy of Apple

I had a look at the new Freeform app on iOS, iPadOS and the Mac when it was released last week and was quite happy with what it could do. The only problem I had was that the first Board I made (on the Mac) would not sync with the other devices. Any Board I made on the other devices synced properly. When I had a second go on the Mac when I returned home, a new Board did sync. I presume that creating this before turning on the sync options was the problem.
I still have not investigated deeply, but Jonny Evans (Apple Must) had a good look and has come up with a number of ways in which it will be useful. This is worth reading if you have not yet looked at the app. One of the things I like, when the synchronization is working well (good Bluetooth/WiFi), is being able to draw or write on the iPhone or iPad and have the input appear immediately on another device such as the Mac. This has great potential for a teaching scenario with overhead projectors.

Although I only used film when I was younger - there was no digital then - I took to digital cameras from the off. I tried an early black and white Logitech camera which showed the potential back in the 1990s, then one of the Kodak DSLR cameras that a colleague brought back from the USA: it was limited but the way forward was clear. As soon as I could I moved to the new technology with a Nikon D30, followed by a D70, D70s and then my current D850. On the way I rediscovered film and my digital photography improved as a side-benefit.
I have a few medium format (120) cameras and a couple of 35mm devices. I have been excited by the ways young people have embraced this older technology, including several of my students, and I am pleased by the number of new films that have been put out. I have tried several experimental films (e.g. low ISO, Lomo Purple), but lamented the lack of cameras. There are some used devices - some of dubious quality - in camera shops, while a major market for used cameras is eBay. I have bought a number of cameras online and this can be hit and miss. In an article a while back I suggested that, although there are a (very) few makers of film cameras, it might be a good idea for some camera makers to re-release some of their earlier products. The Nikon F3 (I have one) springs to mind. Nikon only stopped selling its hefty F6 in the last year or so.
In a surprise move, Pentax have announced that they are working on a couple of film camera designs. This is in part so that the skills are not forgotten, but also in clear recognition that film is still valid in a digital age, and that it is popular amongst young people. In an article on Emulsive, Em, outlines the potential here, but also notes pitfalls. The article has two videos: one is a short teaser, the other a presentation by Takeo Suzuki (TKO), product designer at PENTAX who admits they may not be able to bring the project to fruition, but they are nevertheless looking at 3 types of camera: compact, basic and larger SLR.
There is some speculation that this could be crowdfunded: sign me up right away. Not only is it important for me to support such a potential release (or releases), but I would like a new film camera anyway as much as I love the ones I have now. The news was also covered by Matt Growcoot (PetaPixel) who also notes that Kodak was recruiting new staff for technicians earlier this year after being unable to keep up with [film] demand.
One of my most-used cameras is a Hasselblad 500c/m that I take with me most days. This week sees the 50th anniversary of one of the most significant photographs ever taken, also by a Hasselblad, the Blue Marble. This was a shot of the earth from Apollo 17 and was perhaps the first to show the whole world Chari Larsson explains in PetaPixel. Film remember, not digital. The cameras were heavily adapted versions of those Hasselblad made with simple viewfinders, larger film magazines (mine take 12 shots) and a shutter button that could be pressed with the hefty gloves that astronauts wore.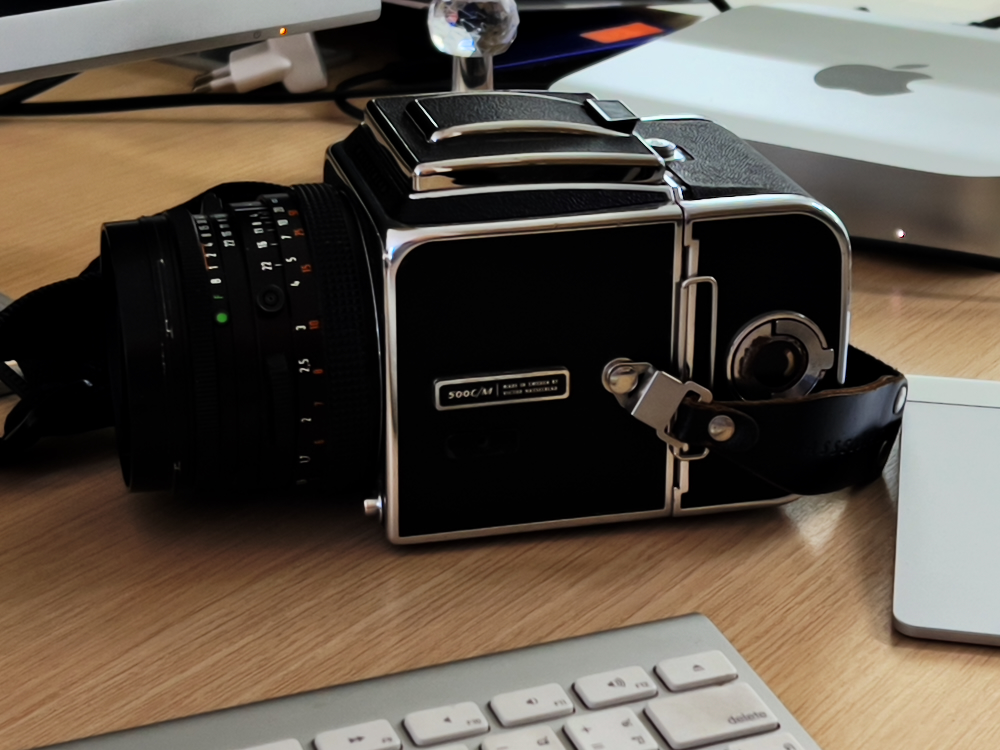 Hasselblad 500c/m
Graham K. Rogers teaches at the Faculty of Engineering, Mahidol University in Thailand. He wrote in the Bangkok Post, Database supplement on IT subjects. For the last seven years of Database he wrote a column on Apple and Macs. After 3 years writing a column in the Life supplement, he is now no longer associated with the Bangkok Post. He can be followed on Twitter (@extensions_th)