Monday Review: Apple Design Oddities; Moving on from China; Twitter, Growth, and all That
By Graham K. Rogers
---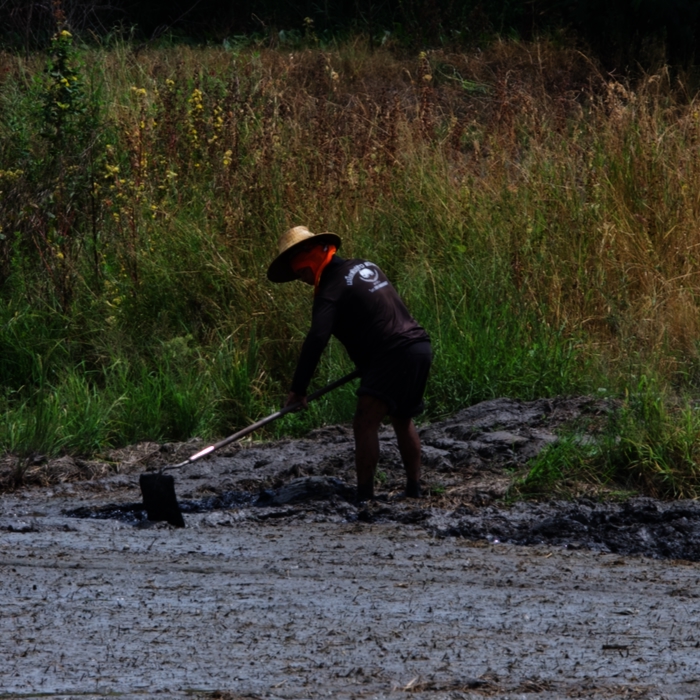 Several users have been unhappy with arbitrary changes to some Apple software and interfaces: iWork, AppleTV, Photos. Some of these are deliberate changes and may be unwelcome; others need fixes. Something new is coming from Serif, who make Affinity Photos and Affinity Designer. Apple is finally breaking its China habit to the potential benefit of other countries. Twitter. . . ah yes (sigh).

I noticed a couple of problems with recent updates from Apple, particularly with Photos, Mail, and iWork on the Mac. I was pleased to see that, after several years of griping about it, Photos finally included control for Perspective and Keystone along with straighten. Before the change, Straighten had been controlled by a wheel at the side of the image being edited, but the new controls each used a slider for adjustments. This is too small and it is difficulty to achieve some levels of accuracy, meaning several attempts may have to be made before the image has been satisfactorily fixed. Does anyone involved in the Apple design process try these things before sending them out?
The top panel and controls on Keynote, Numbers and Pages had seen some odd changes that were not immediately obvious. I found these when I tried to export a file to PDF. This had previously been found in a menu revealed by an icon of 3 dots in a circle. I only found the new location of this Export control when I noticed that the file name had moved. Previously it had been displayed in the center of the display at the top. Now it was to the left. I took a look-see and there were the missing Export options.

Numbers sheet with new controls

While working on a file, the location of the file name, now to the left looked odd. It had been centered for years and many versions of iWork apps, but in one fell swoop, we had an arbitrary change. A similar change to exporting and hiding photographs appeared on iOS and iPadOS versions of Photos leading me on a hunt to find where these had been moved to.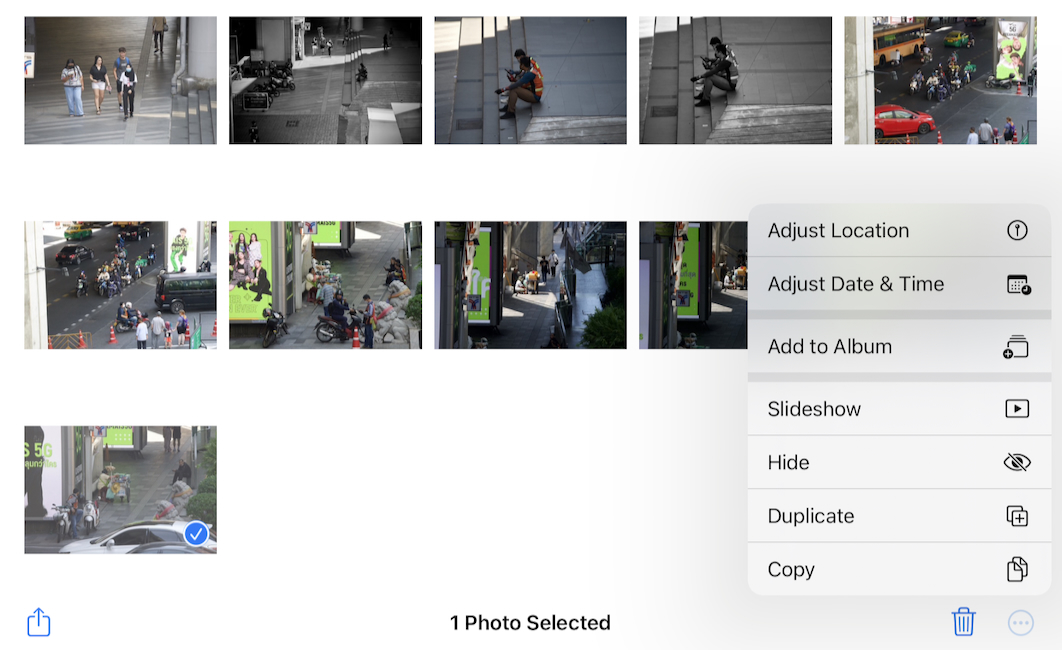 Photos menu with relocated actions

Mail had a change of a different kind. On several occasions, either writing a new message or replying to one that had been sent to me, the software identified the address of the recipient as malformed when I tried to send the email. I used the option to Send Anyway, but this does not inspire confidence. I switched to Mail on the iPad which had no such warnings and, from replies received since, does actually work.

There have been several negative comments on the update to AppleTV, which has an new "Featured section to the top of the "Watch Now" section" (Juli Clover, MacRumors) which several online sources have reported on in negative terms. Those include an often-partisan Jason Snell (Six Colors) who includes a comment from John Syracusa: "This ain't it, Apple. I don't mind you suggesting new shows for me to watch. But to prioritize them over my own preferences? I thought that you were better than that. I guess I was wrong."
I have not yet seen this change as I have been locked into Netflix this week: I watched series 2 of Young Royals which, with its characterizations now revealed, settled into a more stable production, until the final episode. What comes next (hopefully there is a Series 3) could be explosive. With AppleTV, though, I already find it hard enough to track down what I want to watch without any complications that Apple designers have forced on users.
Other commentators have also noted how some recent changes have not been really Apple-like. Palash Volvoikar (iMore) criticises Stage Manager and the gambling app advertising blunder, while on the hardware side, the USB-C to Lightning adapter that some iPad 10 users will need comes in for some criticism. He wonders whether it is a series of blunders or a new direction. There seems to be a move recently of change just for the sake of change. As Elon Musk is finding, change is not always welcomed.

A number of charges have been increased in recent weeks by Apple. Most seem to be related to currency fluctuations, with the UK perhaps being one of the worst hit, when prices of Apple products there were already regarded as high. Although I was surprised by the price increase for the recently announced iPad Pro, the price here was in line with the US price of $799 so that was more about the product than economics. Last week I had a note from Apple regarding Apple Music which is to increase in Thailand from 129 to 139 baht. Not excessive but it is creeping up.
I see in a note from Affinity (Affinity Photo, Affinity Designer) that "Something Big is Coming". There is also a video with an appearance by Ashley Hewson CEO of Serif who drops lots of hints about the new versions. I chatted to Hewson - who also made an appearance a couple of years back at WWDC - when I went to the Nottingham offices in August 2016:

Outlining a report from the BBC about conditions at the Foxconn factory in Zhengzhou following an outbreak of COVID-19 there, it looks as if the management have followed the government's controls (which saw some people elsewhere in China locked inside Disney World until they tested negative). However, follow-up reports from Reuters and the NYTimes suggest there is considerable disquiet over the ways management are treating the workers and some have jumped the fence rather than suffer inside (Jason Snell, Six Colors).
Foxconn and other assemblers contracted by Apple have been criticized in the past for the way workers are treated, with Wistron being put on probation by Apple for the extreme actions of local management. At some stage this is probably also going to be blamed on Apple, although when there is a COVID outbreak, the Chinese government takes draconian measures. However, if a plant is forced into isolation, the workers should be treated, and fed, properly. It has been noted in recent months that Apple is beginning to reduce its reliance on China, with a noted expansion in India, as well as production of several devices being moved to South-east Asia (Vietnam and Thailand).
With the restrictions, Apple is now reporting (6 Nov Press Release) that COVID-19 will impact supplies:
COVID-19 restrictions have temporarily impacted the primary iPhone 14 Pro and iPhone 14 Pro Max assembly facility located in Zhengzhou, China. The facility is currently operating at significantly reduced capacity. As we have done throughout the COVID-19 pandemic, we are prioritizing the health and safety of the workers in our supply chain.

We continue to see strong demand for iPhone 14 Pro and iPhone 14 Pro Max models. However, we now expect lower iPhone 14 Pro and iPhone 14 Pro Max shipments than we previously anticipated and customers will experience longer wait times to receive their new products.

We are working closely with our supplier to return to normal production levels while ensuring the health and safety of every worker.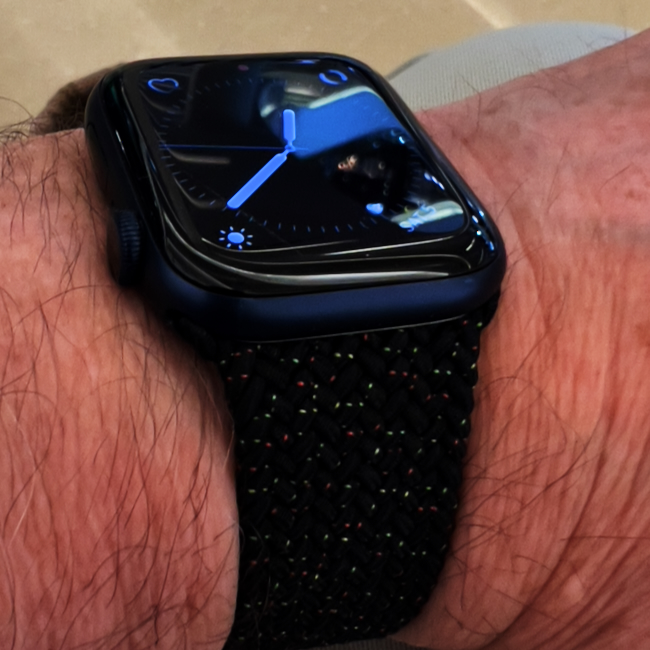 Every month there are a number of stories illustrating how Fall Detection on the Apple Watch has saved someone: the fall results in the Watch automatically phoning a designated friend and in some countries the emergency services (this does not work in Thailand). When Fall Detection arrived several people tried testing it, but instincts cut in and it is not easy to fall without putting out the arm to cushion any impact. Falling onto a soft mattress does not work, although I have managed to activate this a few times by turning fast in an office chair. Leaning backwards in the chair will sometimes work too.
When Apple brought its Crash Detection to the iPhone 14 and Apple Watch 8, several online sources tried to make it work. Some used older vehicles from scrap yards and there were mixed results. Like my office chair and Fall Detection, there were some false results, including a roller-coaster in the USA.
A false result is better than going off the road in an isolated area and not being found. I have seen the results of that. This week, Oliver Haslam (Redmond Pie) writes about an Indianapolis man who drove his car into a telegram pole. Although semi-conscious he was aware that his Apple Watch had dialed emergency services who arrived within 5 minutes. It is nice to know that this does work in a real situation. Thankfully in this case the driver was not seriously hurt.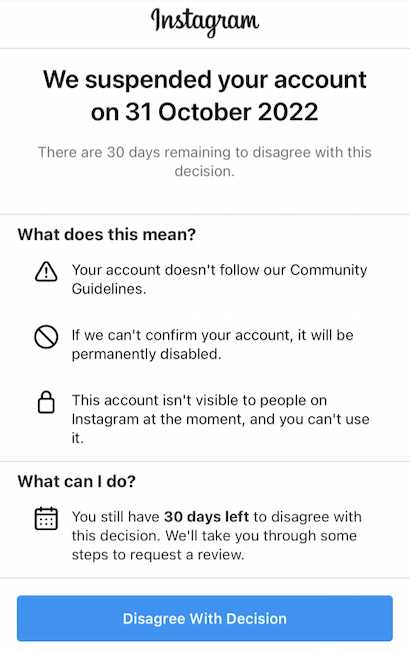 I was a bit annoyed last week when I was looking at my Instagram account and a screen appeared telling me that my account was suspended as it did not follow community guidelines. As there are no suspect images and I never use bad language on IG, I was a bit put out by this. I pressed the blue button that was marked, "Disagree with Decision". The process began with confirmation that I was human: identify all images with traffic lights. I was then asked for my email address which I duly entered. That was followed by a request for my phone number.
As I started doing this, it occurred to me that this was simply a data-gathering exercise from a company that has a less than stellar reputation about how it uses data. I gave up. Having deleted my Facebook account 12 months ago, I was in no mood to play games. I deleted the app and looked at alternatives. I am already using Glass, and may consider VERO.
The next morning there were several news stories concerning the thousands of users worldwide who had also seen that panel and been blocked from their Internet accounts. I downloaded the app again and was logged in automatically. All my images were there.

Unsurprisingly, Twitter has also been going through the wars this week after its new owner walked through the door. He immediately sacked several executives, which means Twitter will have to make payouts as they had clauses in their contracts specifically to guard against such actions. Other executives have also been leaving the company as Musk makes his presence felt. He is like the new boy who cannot leave things alone.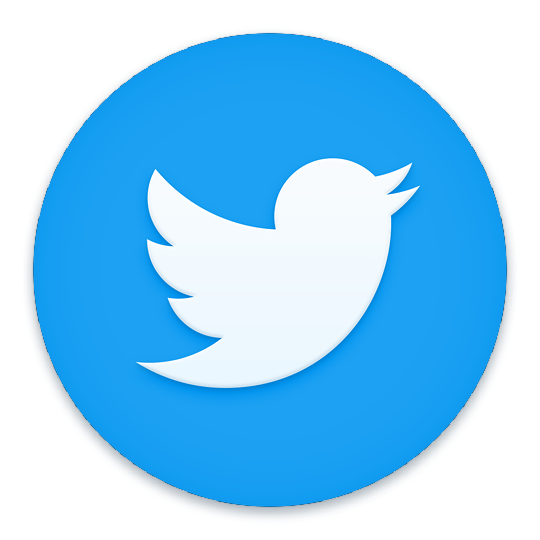 I note that in a couple of the documentaries and movies that have appeared based on the Thai cave rescue, there is no mention of him at all, despite his attempt at interference back then. When an expert diver warned that Musk's untested device would not work, he called him a "pedo guy". Anyone who has lived here for a while would understand the implications of such a comment. How Musk won the case, when he was sued in the USA, is beyond me.
As part of a way to claw back some of the debt that the Twitter purchase has made, one of Musk's great ideas was to increase the price of the Blue Tick accounts to $20 and reduce the benefits. Stephen King was quick to write that if that happened, he would be gone and that several more might well follow him. Musk adjusted the new price to $8 and that is still being floated (currently $7.99). Others are looking at alternatives. He has not noticed how Meta has been faring in the last year or what happened to Uber. The users are the money.
Problems have increased in the last few days as a number of advertisers have decided to withdraw from Twitter, which means the income goes down: not what Musk wants at all. By Sunday the list had grown considerably. Ironically I found this on Twitter:
General Mills
CVS
United Airlines
GM
Audi
Mazda
Porsche
Volkswagen
American Express
Coca-Cola
Johnson & Johnson
Levi Strauss
Spotify
Ford
Dyson
Forbes
DIRECTV
Nintendo
Unilever
PBS
Instead of examining the causes (big companies fear the potential onslaught of hate speech if Musk opens the gates), the new CEO has blamed activists: just like some politicians try to blame "lefty lawyers" who object to government regulations. If the government is not obeying the laws, then it is right to bring it to the attention of the courts, and on several occasions in the last year or so the UK government has been found guilty of breaches.
Elon Musk is also likely to fall foul of laws, particularly regarding employment with the way Twitter has been sacking staff, sometimes during the night: they find their computers locked (Dominic Rushe, et al, Guardian). Without proper notification, those sackings may not be legal. There could also be a (large) question of compensation, even before the courts make decisions. That has the potential of reducing Twitter's capital (money and moral) more than it needs. The former CEO and co-founder of Twitter Jack Dorsey has blamed himself for the large staff (and hence potential trimming of numbers) as he was concerned about growth. In a late report, Igor Bonifacica (Engadget) reports that Twitter is asking some of the staff they let go to return. I think my reaction if I were one of those would be somewhat negative.
That has a familiar ring to it: with the Facebook/Meta approach of growth at any cost; Uber with the constant target of growth often throwing money at a potential market to encourage this; oh, and a recent UK government whose mantra was growth as the prime aim, and borrowing massive amounts of cash to encourage this, which caused a crisis of confidence and crashed the markets. No wonder Wall Street doesn't understand Apple.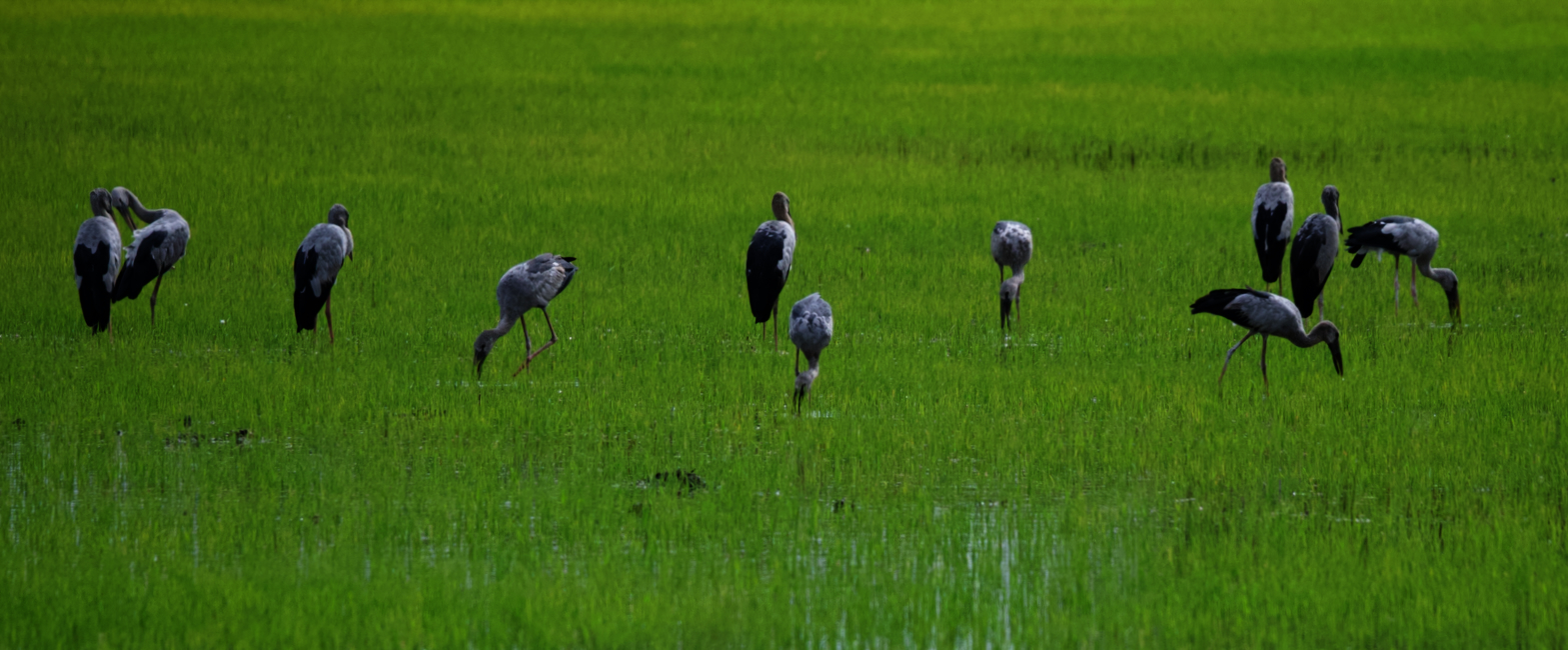 Growth at any cost
Graham K. Rogers teaches at the Faculty of Engineering, Mahidol University in Thailand. He wrote in the Bangkok Post, Database supplement on IT subjects. For the last seven years of Database he wrote a column on Apple and Macs. After 3 years writing a column in the Life supplement, he is now no longer associated with the Bangkok Post. He can be followed on Twitter (@extensions_th)