Monday Comment: Updates Imminent; Apple's Strange iPad Directions; Streaming TV
By Graham K. Rogers
---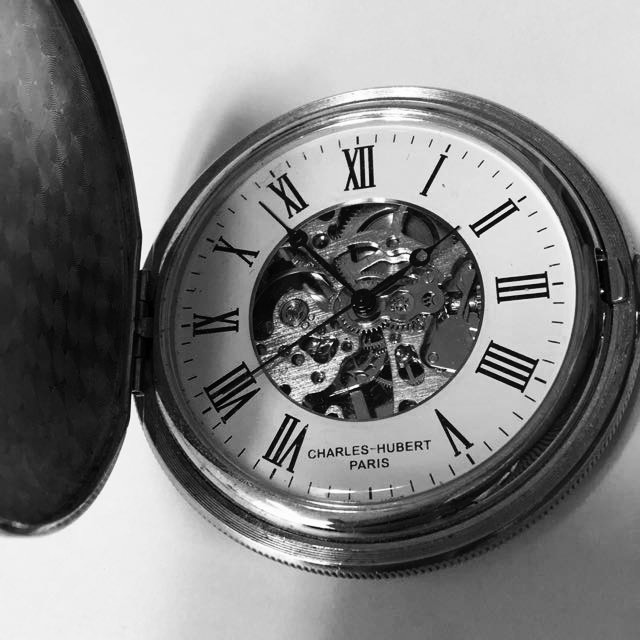 Waiting for Apple's macOS and iPadOS updates. Backing up and maintenance in preparation. Head scratching after Apple's M2 iPad Pro and Generation 10 iPad releases. Are new Macs coming soon? Learn Latin watching Netflix. The measured Intelligence of Slow Horses.

With the new releases of iPadOS and macOS due on Monday - I am still waiting as I finish this up Monday afternoon - there are rumors that in the reasonably near future there will be a version of macOS for the iPad Pro. This has been widely reported. A number of commentators do not believe this, and several are negative on the rumor. I would like a better iPadOS, particularly Photos, but macOS light is not it. Christian Zibreg (iDownLoad Blog) has a fair overview on this and includes the original source.
As I do most of my work on the iPad Pro these days, I do notice when things are better on macOS, such as presentations in Keynote and managing/editing content in Pages. For example, this week I wrote an internal document for work that included screen shots. Late at night while editing in bed on the iPad I had an idea that included swapping two complete sections including a couple of screen shots.
When I tried moving those images, I found it impossible to make the images and text sit as I wanted. I got up and woke the MacBook Pro. In two minutes I had solved the problem that I should have been able to fix on the iPad Pro. Keynote has similar behavior quirks; and as I mentioned above, Photos needs re-working to behave more like the Mac version: the iPad Pro is not a large iPhone; but a trimmed down macOS is not the answer.

I took some time over the weekend to make sure the iPads and iPhone were all backed up to iCloud, then set to work on the MacBook Pro. This is backed up several times a day on at least two disks. I occasionally bring a redundant disk home from the office. If the condo burns down (heaven forfend) I still have a backup. once the updates arrive, I shall back up to all 3 disks again. With backups running, I focused on maintenance.

As my old standby, Disk Warrior, no longer works with Apple's updated file system, we are left with the onboard Disk Utility. This is best accessed from the Rescue Partition. The method depends on whether the Intel chips or Apple silicon is on board. With the older (Intel) systems, access was via key commands (command + S - single user mode; command + R - Rescue, et al).
With the M-series chips these services are accessed using the power key. If the machine is shut down and the lid closed, the system automatically starts when the lid is opened, so with the lid open press and hold the power key. Wait until a message appears. For a first rate description of this and the options that are available if you know what you are doing, The Eclectic Light Company has a valuable run down of the process including a PDF link so that the information is readily available. It is worth subscribing to the email links; and there are also some good utilities for download.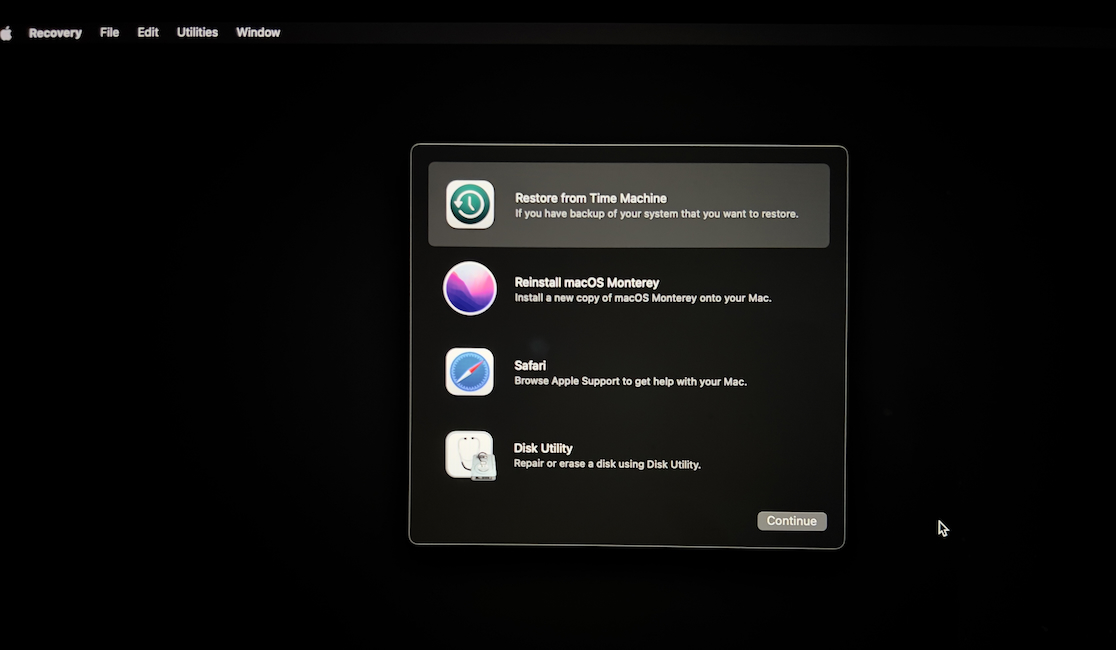 I ran Disk Utility and it took a few minutes on the 512GB SSD I have. In the end, after going through all 10 snapshots, all was well. I am not expecting any problems when Ventura arrives (fingers crossed), although I am not sure of the time it is expected here. If it is in line with most other Apple products, it will probably be late.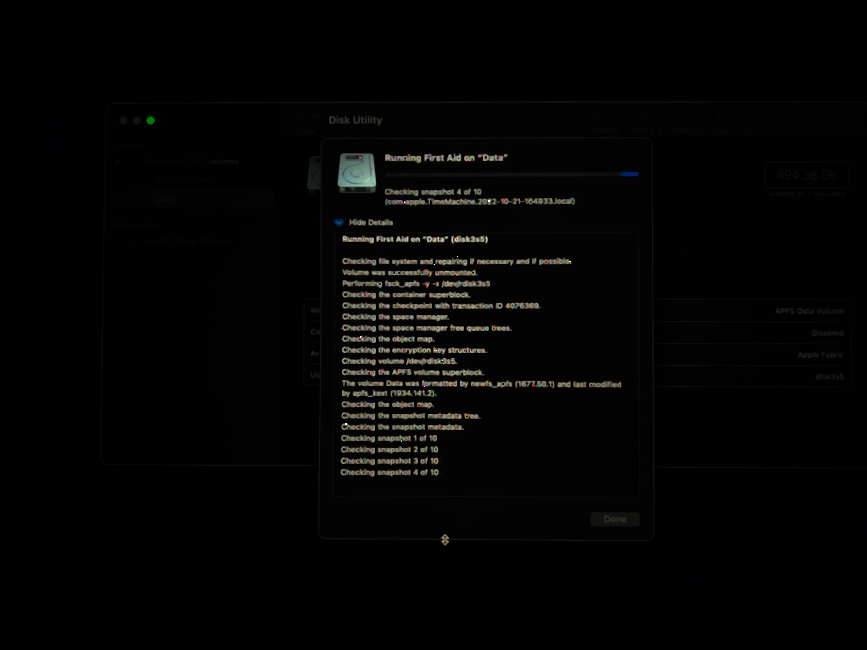 The new iPads were announced this week. The M2 iPad Pro that I thought I wanted is a hefty 5000 baht more here at 32,900 baht. With VAT factored in, that is inline with the $799 US price. It is still not available for order in the Apple Store here, so this has given me a few days to decide on whether to make the purchase or not. For those with the M1 iPad Pro, maybe not; for those upgrading to an iPad with Apple silicon, Yes.
On the plus side, in initial reports the Apple Pencil seemed to be the same device I have already, so I was keeping my fingers crossed that that would save me some expense (about the same as the increased price), although a look at the M2 iPad Pro by Brian Heater, TechCrunch, reports that this has "a new (2nd gen) Apple Pencil" which made me pause. On first look it was also not clear if the folio case had changed. Rumors had suggested a new 4-connector linking mechanism, but that does not seem to be the case (no pun intended). Another debunked rumor. My Smart Keyboard and Apple Pencil 2 would both work with this new device.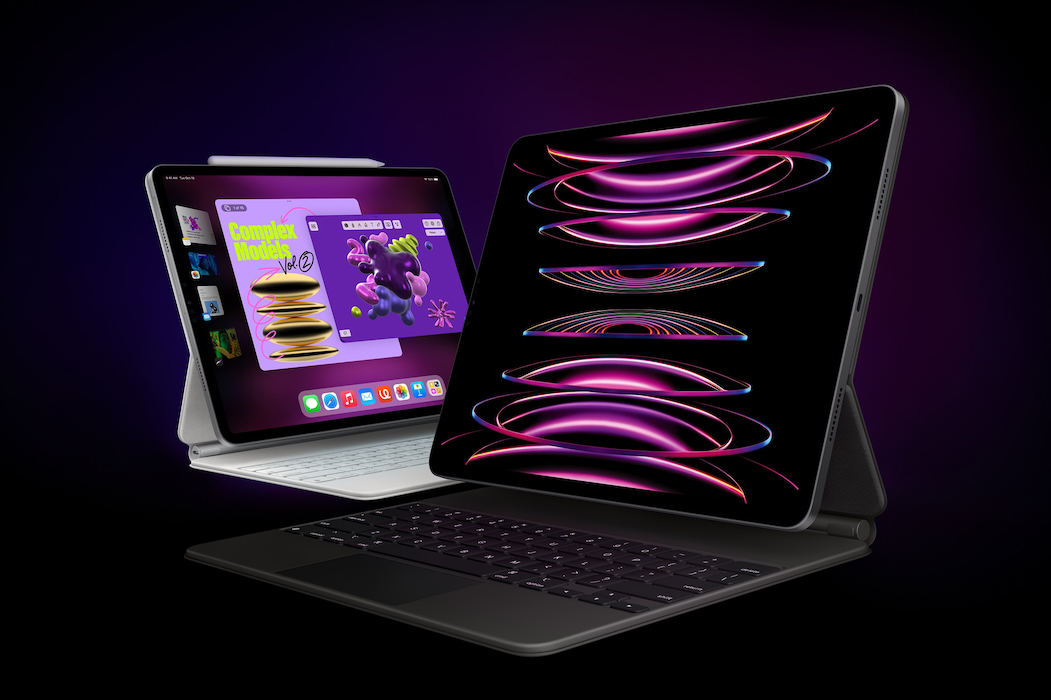 M2 iPad Pro - Image courtesy of Apple

One of the features of the new Generation 10 iPad is that the camera is on the long (landscape) side rather than its previous portrait position. This is probably as a result of what was experienced with online meetings. Despite the update, this feature has not found its way into the new M2 iPad Pro causing some head-scratching online. As those with the iPad Pro are the type of users who attend online meetings, this is odd. It still works of course, but is another indication that this update is little more than a speed bump.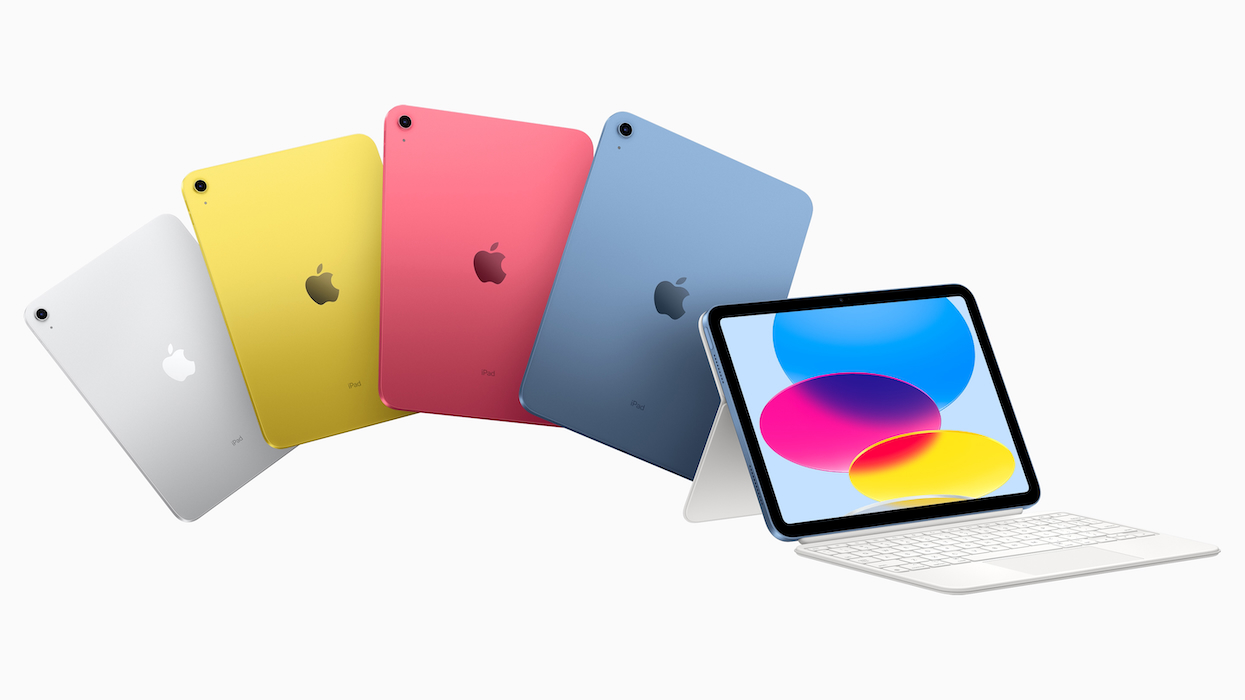 iPad with 10.9-inch Liquid Retina display and A14 Bionic chip - Image courtesy of Apple

Another oddity about the releases is that, with all its design changes, the new iPad still uses the first generation Apple Pencil which needs a Lightning connection for charging, but as the iPad now has USB-C, a user would need a separate charger or a USB-C to Lightning converter. The iPad Pro uses the magnetic connection on the side to charge the Apple Pencil 2. However, as John Gruber (Daring Fireball) points out in his overview of the updates, retaining the first version of the Apple Pencil is a bonus for schools. Commenting on the nature of the releases, Jason Snell (Six Colors) refers to the confusing Odyssey of the iPad in a good look at the current devices and a nod to the future.

That there were no Macs was a surprise in some quarters, but this allowed Apple (and customers) to focus on a specific product range. If there are Macs coming (and the probabilities are high) there will most likely be a separate release, similar to what we experienced with the iPads, perhaps in a few days time. Or not. Some sources suggest these may not be coming until next year. Joe Rossignol (MacRumors) reports on a rumor that Ventura and iPadOS 16.1 have support for new 14" and 16" Mac Book Pro computers with M2 Pro and M2 Max chips. The update to the operating systems is slated for 24 October: this Monday. Apple has never released products at the weekend, but these updates might just as easily be this week, next week or next month.
One of the interesting features announced for Ventura, was Continuity Camera with the ability to use an iPhone as camera. That sounds sort of obvious, but part of that was the ability to have a meeting and easily show the keyboard or working surface like a desk while presenting. Joe Rossignol (MacRumors) reports that the Belkin iPhone mount for this is now available at $29.95 on Apple's online store. Not here however. I have checked the local online store several times in the last few days, and also looked at online sites, including Amazon, but no luck. It is available in the UK Apple Store, however. This is par for the course here.
Continuity Camera in Ventura - Image courtesy of Apple

On Friday (21 Oct) Netflix which is now seeing an increase in subscriptions after the drop earlier last year (Anna Heim, TechCrunch), put the latest episodes (Series 2) of the German produced, Barbarians, online. I rather like the many series from North Europe and watch them using subtitles. As expected, the German characters in Barbarians speak German, but the real twist in this series is that the Romans speak Latin. In conversations the different declensions are clear (e.g. speaking to Germanicus, Germanice; Germanicus as object, Germanicum).
I have seen a couple of movies with Latin speakers, but these are rare and usually there are only snippets, although some, for example, in Mel Gibson's Passion of Christ, speakers use "Hebrew, Latin, and reconstructed Aramaic". Gibson also directed Apocalypto in which most speakers use Mayan. A search online shows that a number of movies have included Latin speakers.
I listen to Latin fairly often with some of my favourite classical music: as well as Mozart, Bach and others, there is Carl Orff's Carmina Burana (based on a medieval manuscript) with words mainly in Latin and German. This is popular partly because of its heavy percussion. It is a delight to see a live performance. I introduced this to my Latin tacher at Illinois State University (Carl Springer) and although he was highly dubious at first, he warmed to it and enjoyed the performance. So when Barbarians first appeared I was delighted and the second series pleases me still. The ending had a twist that (hopefully) leads into a 3rd series.
I am also looking forward to the Second series of Slow Horses from Apple that is due in early December. Seasons 3 and 4 have already been slated. There are several outlines of the next season online, but David Snow (Cult of Mac) has a useful run down and a link to the trailer.
Graham K. Rogers teaches at the Faculty of Engineering, Mahidol University in Thailand. He wrote in the Bangkok Post, Database supplement on IT subjects. For the last seven years of Database he wrote a column on Apple and Macs. After 3 years writing a column in the Life supplement, he is now no longer associated with the Bangkok Post. He can be followed on Twitter (@extensions_th)