Tuesday Notes: Film and Digital Variations; A Time for Maintenance and Repairs
By Graham K. Rogers
---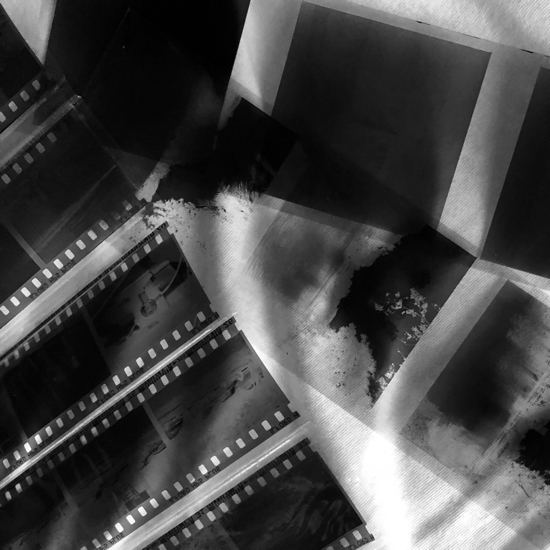 Once in a while I have enough ideas for comments based on photography. There is a look here at film cameras, film and DSLR cameras too, particularly with regard to maintenance. In a related event, I broke my Apple Pencil this week: urgent replacement needed
Film and Digital Variations
I often switch between my Nikon DSLR and the selection of film cameras I now have, depending on the types of photography. If it is just for me I will most often use a Hasselblad 500CM camera with 80mm Zeiss Planar lens. I also have a second Hasselblad that I do not use too often and that has a Zeiss 50mm Distagon lens with it. I try to alternate the Hasselblad with a pre-WW2 Rolleiflex that still produces excellent images. Both Hasselblad and Rolleiflex use 120 film and take images that are 6x6. An East German Pentacon I have also takes 6x6 photographs. All, except my original Hasselblad, were found on eBay.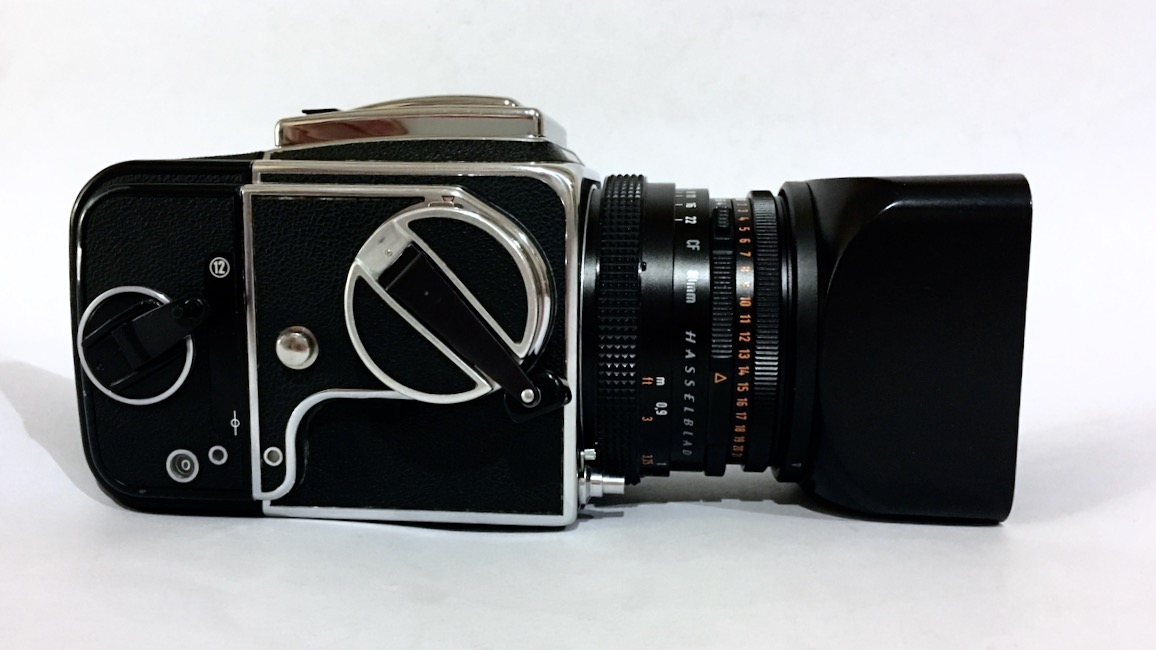 Hassleblad 500CM

It is notable that most of the few film cameras still made are expensive. For example, Leica is rumored to be about to manufacture its famous M6 again, although prices cited are between $4000-5000. I will not be ordering one. Apart from the price, I am not a regular user of 35mm film these days, although I do have a couple of suitable cameras, just in case, including a Nikon F3 that former students bought for me. If only Nikon would make this again (or the F2). With few accessible new film cameras, the used market has taken notice of the growing popularity of film and prices have now headed skywards. Buy the best for what you can afford and find a good repair person.
While there is a limited availability of film cameras, the same is not so for film itself. I am particularly fond of Ilford films. I like black and white photography, although I do try other film types. Indeed, as the only audience for my images is myself, even though I do post some online, the move back to film has given me a new flexibility and Iike to experiment. Ilford for example, produce a couple of films with low ISO (50 and 80) which I love trying from time to time. Most of the time I prefer to stick to their SFX200 with its excellent sharpness which I find easy to handle and quite forgiving. I ordered another 10 rolls while writing this and they are on the way.
Although I prefer black and white I do try color films from time to time and have some Kodak Gold (200) in the fridge right now. I have tried Kodak Portra 200 and 400 but I have a degree of ambivalence towards color films. For good color handling I tend to switch to the DSLR, which may sound like heresy to some. I just prefer black and white when using film. When I first took photographs as a kid in the 1950s that was all there was and even with the cheap plastic cameras I had, fair results were possible. The Nikon D850 does an excellent job with color and I am likely to use this for specific tasks like work, online images, conferences and workshops. And flowers and trees.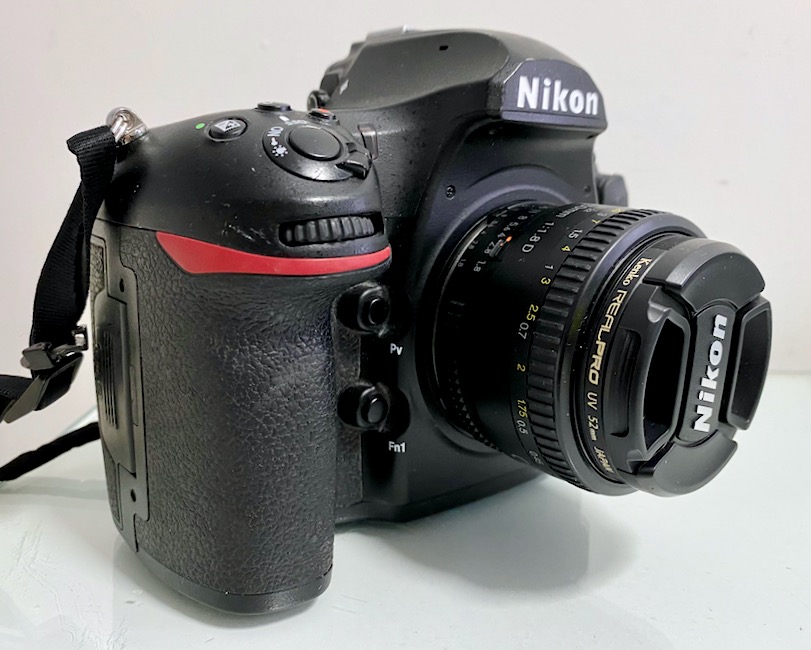 Nikon D850

Kodak had an awful problem with the arrival of the digital camera, despite ironically being the inventor of some of the earliest digital camera technology. There is an excellent article by Phil Mistry on PetaPixel on how Steve Sasson of Kodak invented this. Kodak management hated the term, "Digital", so early documentation referred to it as "Electronic." It is a good story. However, the continued focus on film - it is what Kodak did so well - failed to react to the obvious flood. A comment by Dan Moren (MacWorld) about companies re-inventing themselves is worth examining, although the title does not do justice to the content.
The company has restructured and films are still made at the premises in Rochester, New York. There are some good videos on You Tube by Smarter Every Day that show how the various films are still produced. Ilford also has a YouTube Channel. However, the new popularity of film means that not only are Ilford and Kodak still in business but they are expanding. Matt Growcoot (PetaPixel) reports that Kodak is hiring right now as the film business (particularly 35mm) continues to grow. They have taken on some 300 new staff in the last 18 months and are looking for more. They are almost the only company still making color films and there is huge demand. They are looking for "skilled workers, such as operators, chemists, and engineers."

It is not only the traditional companies like Ilford, Kodak and AGFA that produce films, but several suppliers now exist and a wide range of films, some experimental, is now available. One of my favourites is KosmoFoto Mono 100: a panchromatic film, it is an existing emulsion made by a European film producer. It is available in 120 and 135 (35mm). I bought some rolls when this first became available and have stuck with it. As well as the sharpness of the photographs, it behaves well in a flatbed scanner. Some films are a little curly and I have learned to avoid these.
The Russian Lomography cameras had a mixed reputation, but these days things are improving. Not only do they offer a number of film cameras from the sublime to the ridiculous, but the growing range of films is interesting although some are rather experimental. I had first tried the more traditional black and white Earl Grey (ISO 100), Lady Grey (ISO 400) and Potsdam (ISO 100) films, then had a look at the Lomochrome Purple which, as the name suggests, uses a different emulsion mix.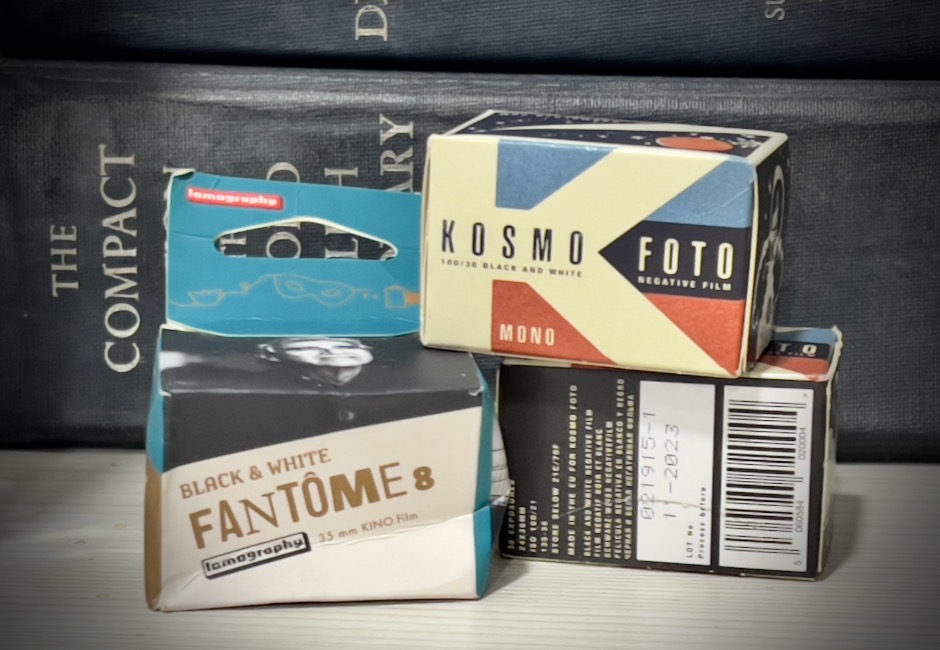 Kosmo Foto Mono and Lomo Fantôme" align="

Last year, Lomo made available a 35mm film with an ISO of 8. I had tried 80 and 50, but this was a challenge. Unfortunately, there is no 120 version so I used the Nikon F3. As the settings only go down to 12 this needed some adjustments (+2 stops). I explain this in 5 Frames . . . Of Fantôme Kino ISO 8 with a Nikon F3 (35mm Format / EI 8 / Nikkor 50mm f/1.4 AI-S) on the Emulsive site which is a valuable resource.
Lomo Fantôme output

Earlier this year, also on Emulsive, Ryan Gabbard wrote an interesting article in which he compared 4 Lomo films: Metropolis, Purple, Turquoise, Redscale. Ryan's results were lovely side by side comparisons of the different outputs. I was ambivalent about the Redscale and had already tried the Purple.
Lomo Purple output

I found the Metropolis interesting so ordered some online; but the Turquoise was something else. At that time Lomo was mixing a new batch so I had to wait (I was told) until November, but it arrived a couple of weeks ago in early October.
In my hands the Metropolis was not as stunning as the images Ryan had put online, but my scenes are mainly urban. I was happy enough with a couple of the images and still have some in the fridge for another try. When it came to the Turquoise, I was unsure and tried to adjust white balance initially. Online comments and examples convinced me to undo that mistake, but the first roll (street scenes again) was not wholly what I expected. A second roll was similar so I took a closer look and (like the Purple) these should not be compared with normal (B&W, color) output. That is not the point. I have one roll left and will almost certainly buy some more of this and the Purple.
Lomo Turquoise output
Maintenance and Repairs
I bought the Nikon D850 as soon as it was available here. As these are made just up the road, they were on sale in Thailand before the USA. I put it to good use immediately. At the time I lived in an area of western Bangkok that was a rich source of subjects. I have now had the camera for just over 4 years and, although a little scratched on the outside, it still functions perfectly. However, I noticed that on some images, particularly those taken at f/22, there were tiny spots on some areas, particularly skies. This was a sign that the lenses or (worse) the sensor had dust on them. I cleaned up the lenses and used the in-camera sensor cleaner, but these persisted. With image editing software, the Repair tools (Apple Photos on the Mac, Affinity Photo on the iPad) do a good job of removing most of the blemishes, but this takes a while and they should not be there.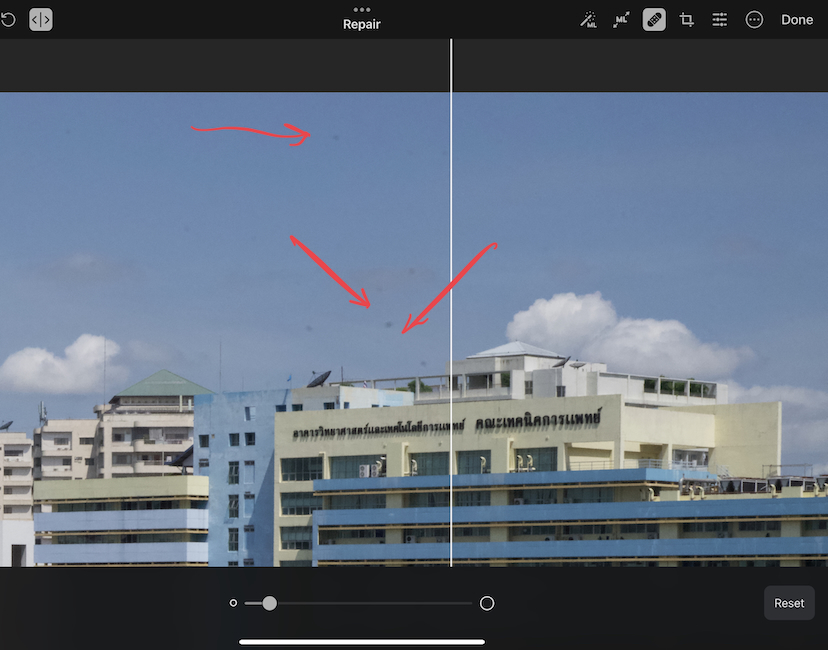 Before and after editing sensor spots

With changes due to COVID-19 along with Nikon's own restructuring, I was unsure if their office on Sathorn Road, Bangkok (Empire Tower), was still operating. When I confirmed that it was I took the camera in and left it for a week. The receptionist knew what she was doing and examined the camera carefully when it arrived. When I picked it up, as I was about to attach my workaday 50mm lens, she took it from me, had a look and said, "Oh. . . dust". She went inside and returned a few minutes later with beautifully clean glass. The cost for the sensor cleaning was under 500 baht and I am more than pleased with the results (and the service).
D850 after maintenance - view from Nikon showroom, Empire Tower

The iPad Pro changed how I work in several ways. Its weight meant that I could work effectively, with one or two limitations, without the need to load my backpack with a MacBook Pro every day saving me some back pain. I did need a keyboard for good results, and although I had a couple of Bluetooth keyboards, it seemed a better solution to buy the Smart Folio keyboard as that provided some protection for the screen in transit. When I changed from the A-series iPad Pro to the current one with the M1 chip, a subtle design change meant a new Smart case and another 5990 baht - current price. I now only carry the Mac to work when I have to make presentations as I prefer the interface and connections (projector).
I have aired what I see as shortcomings before: the Photos app sucks, even in comparison with the version on the Mac, as the iPad Pro is not a large iPhone; I cannot use a flatbed scanner; and I have so far been unable to tether my DSLR to the device. I can however download RAW images directly from the camera to the iPad Pro with a cable. It was this feature that sold me on the device. Although the A-series iPad would balk with too many images, my current M-series iPad pro eats them up. However, as the Nikon D850 uses that horrible micro-USB connector (unlike Hasselblad and Nikon Z cameras). I have a converter cable for this. I have several as some of the older technologies here (like hard disks) still use this port. At least the EU legislation on chargers and connectors should begin to clean up that area.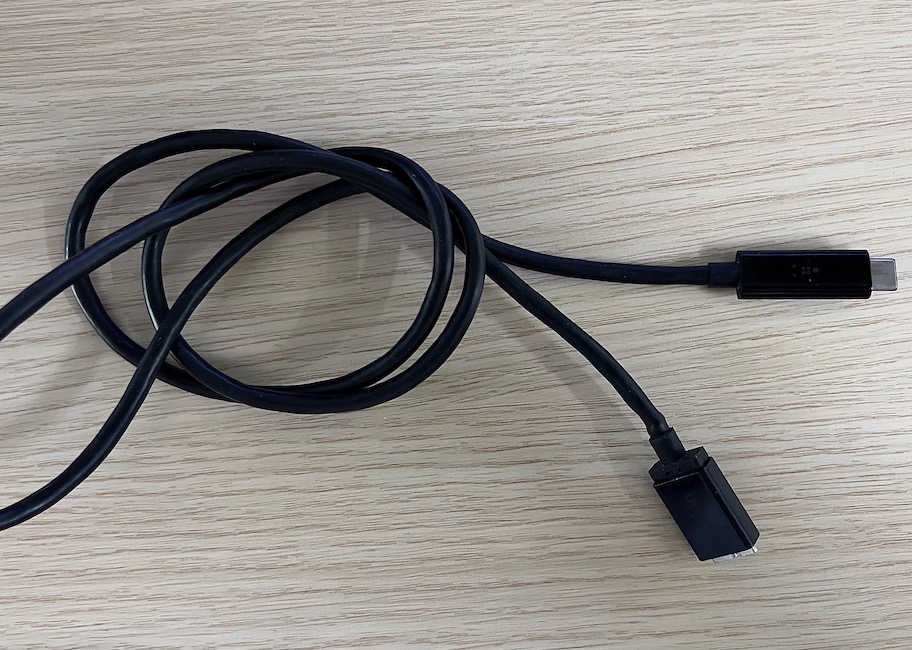 USB-micro to USB-C cable

I bought an Apple Pencil 2 for the iPad Pro almost as an afterthought, but this has boosted my efficiency considerably. One of my major tasks is editing papers. Mainly for ethical reasons, I do not re-type the work, particularly that of graduates, as this is part of the degree. With something like a press release I will retype that as the job needs quick attention. Before the iPad I would ask for a paper submission (I still do with undergraduate students, but for specific learning reasons) that was double line-spaced. This would allow me to write in comments and suggestions. The student, or academic could consider those and make any changes before submission, although I ask that I have a final look. The profs do that frequently, grad students not so much.
With the iPad Pro, coupled with working from home that was imposed as a result of COVID-19, paper was not going to work so I switched to PDF submissions and began to use the pencil for markup. This was much quicker although my legibility is sometimes a problem: a quick message and I can confirm what I intended. When I bought the latest iPad Pro, unlike the case, the Apple Pencil still worked so I carried on happily editing. Until this week, that is.
I sometimes carry the Pencil in my top shirt pocket when the iPad is not in a bag, but this week it fell out when I bent down to retrieve something. It was not the first time that I had dropped it, but this time I had a problem. The pencil was minus the tip, which I found a short distance away, but I was unable to re-attach this. There was already work in my in-box. I got round the immediate problem by rewriting the content and adding suggestions in a messaging app: it was a planned brochure, so there was no ethical problem. After lunch I grabbed a taxi and went to a local mall where I knew there was a branch of iCare: the local Apple warranty and repair franchise, linked to the iStudio franchise stores here. Apple only has two shops here and the rest of the retail operation is through local companies.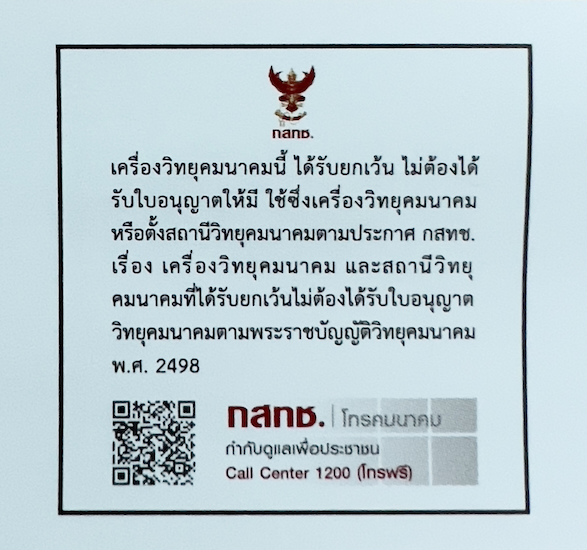 At iCare the assistant took one look and said, "it's bent". She did try to fix it and used a tip from her own pencil, but this was not working at all. I walked along to the nearby iStudio and asked for a new Apple Pencil 2. This had no indication on the box that it was Apple Pencil 2 and not 1 so I checked carefully. On the back, in tiny print were the words, "For iPad models with magnetic Apple Pencil connector."
The box contains a number of sheets of paper and one (slightly wrinkled now) was to show the stamp of approval the Thai government agency that authorizes all electronic devices with communication capabilities (like Bluetooth or WiFi) to be used here: like the FCC in the USA. I knew this was part of the approval process (like in any country) but had not seen such confirmation before.
I am now back up to speed with cameras, iPad, Apple Pencil, camera and films.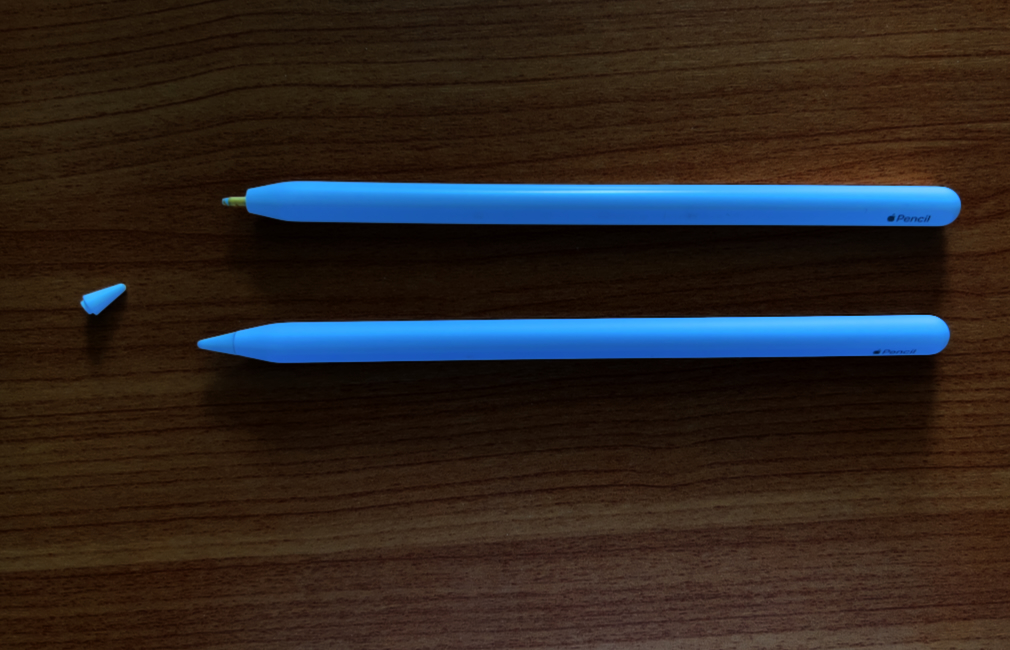 Apple Pencils: broken and new"
Graham K. Rogers teaches at the Faculty of Engineering, Mahidol University in Thailand. He wrote in the Bangkok Post, Database supplement on IT subjects. For the last seven years of Database he wrote a column on Apple and Macs. After 3 years writing a column in the Life supplement, he is now no longer associated with the Bangkok Post. He can be followed on Twitter (@extensions_th)