Weekend Comment: New Apple Products and Features; The EU Wants to Regulate AI
By Graham K. Rogers
---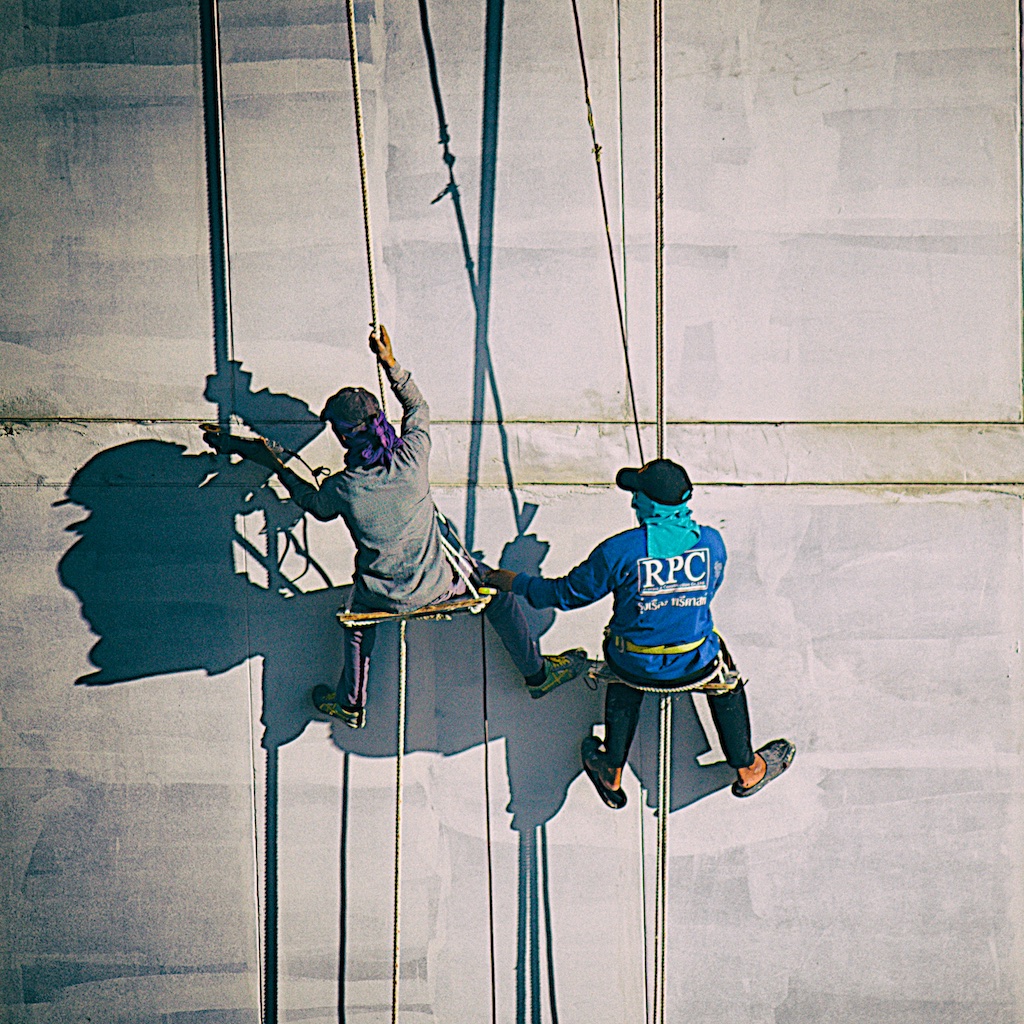 As expected Apple released its iPhone 16 models although what was inside was innovative. As well as (US and Canada-only) satellite connections, crash detect was introduced. This is also in Apple Watch 8. A new Watch Ultra is aimed at sportsmen and those who go in for rugged activities. The AirPods were updated with a case that has additional features. Does the EU have a special department that looks for things to tamper with?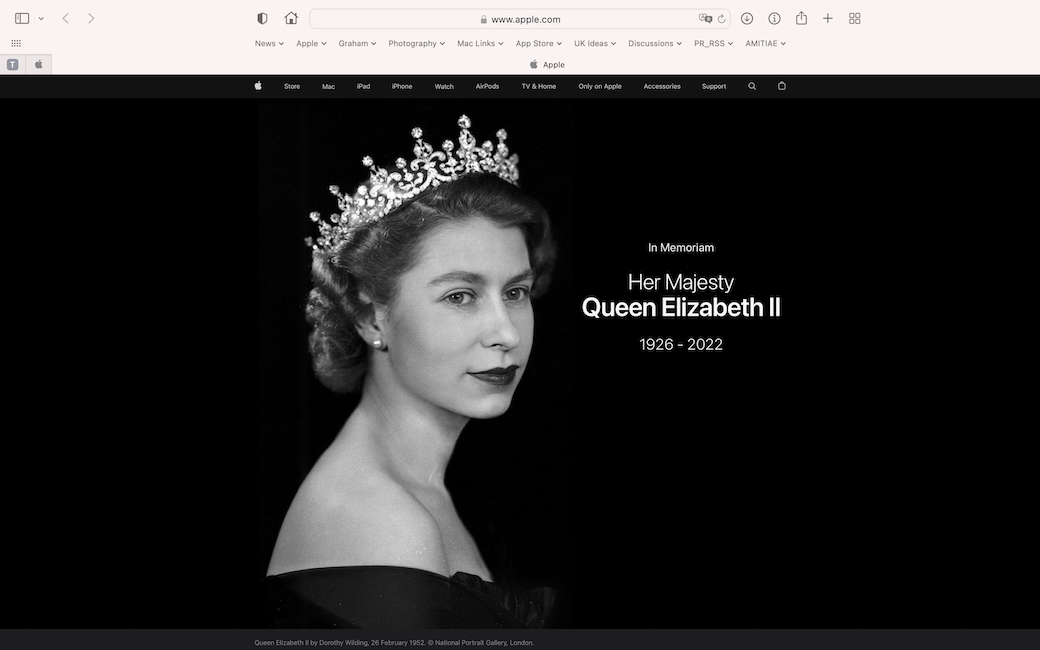 Before we come to the main event, I found (as anticipated) my newsfeeds almost overwhelmed by rumors about what Apple was about to announce. Although some of this speculation may inevitably come true - and some may well be based on solid information - much is just padding: trying to increase hits. As with many real news sources, such flimsy information might be true if there were a couple or more independent (unrelated) sources, but many of these semi-guesses are repetition of someone else's output, although sometimes there are glaring omissions. I prefer to wait.

One of the more famous banks in London is Coutts. The Queen had an account there along with other members of the Family. The minimum account balance is £1 million. Founded in 1692 it has quite some history, but it has kept pace with technology up to a point. Rob Beschizza (BoingBoing) reports that the current app will not work properly with iOS 16. Instead of offering a fix, the Bank recommends that its customers do not update to the next version of iOS and turn off automatic updates. There are sure to be other apps that do not work with iOS 16 as some developers wait until the release to make any necessary changes. This will also happen with macOS and some companies - particularly large ones - do the same.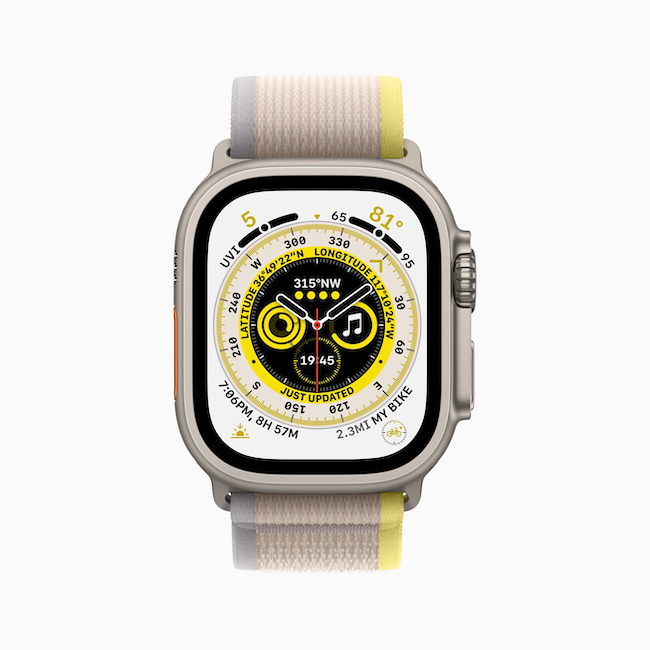 One announcement that upset a lot of people a couple of years back was that Apple was to sell the iPhone without a charger. This would avoid waste when many people already had one that was suitable. Another advantage was that the smaller box would reduce weight (and hence shipping costs) which would reduce the amount of fuel used: more than 2 million metric tons of carbon emissions have been cut (Joe Wituschek, iMore).
Although there was some outcry initially, this complemented the EU moves to reduce electronic waste (for example with regulations regarding USB-C cables). When certain Android phone makers followed suit shortly after, it all went quiet.
However, Brazil, presumably taking a break from wrecking the Amazon rain forest, has now decided that sales of the Apple iPhone are blocked until a charger is included, Joe Wituschek (among others) reports, noting that Apple has been quick to appeal to the Brazilian consumer protection agency, SENACON. Other reports tell us that there was also a fine of $2.4 million levied on Apple.
Just to put a damper on any of the announcements to come, there were rumors with a negative spin from several sources about a cut back in MacBook Pro orders and shipments from Apple. With exquisite timing, a couple of these arrived in my mailbox a few minutes before the iPhone event was due to begin.
And now for the main event. . .
I was surprised to see that, despite the comments online that this was to be a live event, all of the output was pre-recorded. I know that media representatives from many countries attended, including Spin 9 and Sueching from Thailand. Several sites gave Live commentary, but they were watching the same as the transmitted video and commenting on it, in the same way that I wrote my notes a few hours later. Those correspondents were also able to have a hands-on look at the new products and chat to others, including Apple personnel, who were there.
I could have stayed up, but I am past all that. I read the outlines and significant comments early in the morning, then watch the presentation late afternoon. Rather than rush to output, I wait a couple of days to think about what I had seen and to gauge feelings. The two top announcements were the Apple Watch Ultra (rumors only told us it was a big watch), and the Dynamic Island that turns the Notch into a small rectangle with rounded ends (the Pill that several rumors had), but that changes its shape depending on the task. Like the original iPhone, the solution is a mix of hardware and software. Those confident rumors all missed that.
With Tim Cook playing his normal ring-master role, he passed off the significant announcements to others in the company, including Joz for the iPhone; and each of these would make some comments then pass the baton on to the next presenter. It is dynamic, but sometimes a little confusing, especially with the transitions. To outline the Apple Watch, and later as second ringmaster for the Ultra, Cook introduced Jeff Williams. The COO does not often make such presentations - we are used to Craig Federighi, Kevin Lynch and Johny Srouji. Lynch is working hard on the Car amongst other things, while Federighi and Srouji are probably in reserve for the iPad Pro release: perhaps next month. So when Williams appeared I wondered if this was his first major step into the limelight. At 59, is he being groomed for the CEO position for when Cook (now 61) steps down? Federighi is 53.

The Apple Watch 8 will have two significant new features. The first is the long-awaited temperature sensor (I am already sold on this alone), but with an emphasis on specific problems faced by women. The dual feature reports temperatures and temperature changes. The second new feature, like a supercharged fall detector, depends on some new sensors and detects rollover crashes: automobiles. As some of these may be single vehicle with no one else around, the ability for a device to phone for help could well be a lifesaver. I have been impressed with Fall Detection that has indeed saved lives, but this extension (with additional sensors) is significant, particularly as it is also being made available in the new iPhones.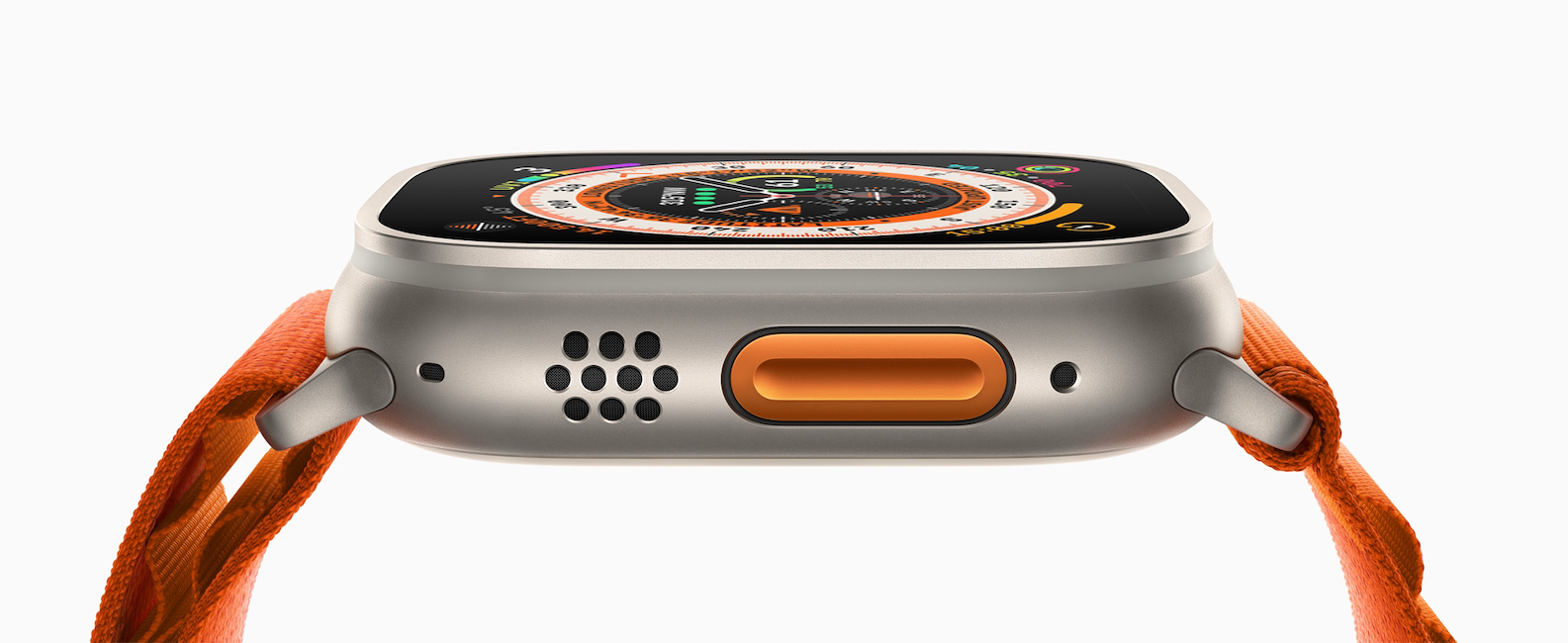 Apple Watch Ultra - Image courtesy of Apple

There is also a new Apple Watch Ultra aimed at explorers and athletes with several additional features: 49mm titanium case, large flat sapphire crystal display, additional programmable Action button, with cellular as standard (Tim Hardwick, AppleRumors). I don't remember any rumors about this apart from "big watch". The Watch Ultra starts at $799. It is shown on the Thai store at 31,900 baht with the comment, Check back later for availability. The new watches now start at 15,900 baht but are not yet on sale here. We also have the 2nd-gen Apple Watch SE with an updated chip for $249. As much as I admire the features and potential of the Apple Watch Ultra it is way above my needs and the vanilla Watch 8 will do nicely.

The new AirPods Pro 2nd Genertion, with H2 Chip for Up to 2x noise cancellation came next. The case has a speaker to help with finding one that has been lost. As Amanda Silbering (TechCrunch) comments, trying to find one of these when it is missing is somewhat frustrating. At least most other devices make some sound. The sound also reports if there is a low battery level. The new AirPods are $249 (8990 baht here) and will be on sale later.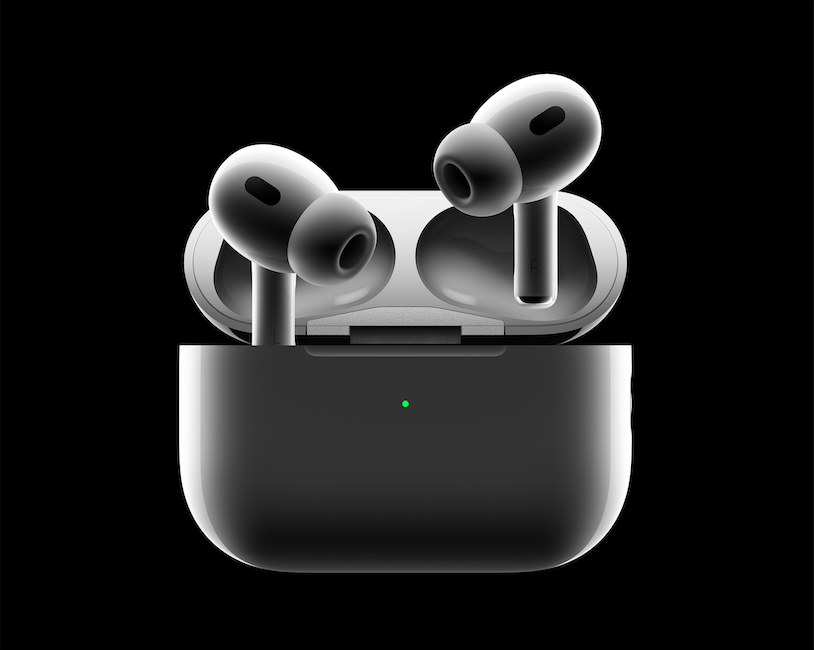 AirPods Pro 2nd Generation - Image courtesy of Apple

The iPhone 14 and iPhone 14 Plus were announced. This will use the A15 Bionic chip. This has 6-core CPU with 2 performance and 4 efficiency cores; a 5-core GPU: and the 16-core Neural Engine (TechSpecs). Despite several rumors to the contrary, Apple did not increase the pricing of the new iPhones. So much for rumors, eh? There was a slight difference in the models. For those on sale in the USA there will be no physical SIM card, only the e-SIM: dual e-SIM for those who want two accounts. Indeed, Apple Support tells us, "You can install eight or more eSIMs on an iPhone and use two phone numbers at the same time." I used the e-SIM for the first time with the iPhone 13 which had either-or options, and once set up using a link to the carrier, this has seen no problems at all. This will not be available in all countries. Joe Rossignol (MacRumors) explains that iPhones sold outside the USA will still have a SIM card tray. Apple has a list of countries that do use this feature, but the SIM-less option is US-only.
The iPhone 14 Pro and iPhone 14 Max both use the A16 Bionic chip: 6-core CPU with 2 performance and 4 efficiency cores; 5-core GPU; and 16-core Neural Engine (TechSpecs). This has replaced the Notch with the Dynamic Island. Even static images of this show how well it is able to adapt to the use. There is a YouTube video from Apple that shows this to good effect although it might be useful to watch it a couple of times to grasp the full concept.
iPhone 16 Pro Dynamic Island - Image courtesy of Apple

Like the Apple Watch, the iPhone 16 models also have Crash Detection which is a lifesaver. As I watched the introduction of this with the Apple Watch, I thought back to when I was a Traffic Policeman. Although many spectacular collisions may be multi-vehicle, most tended to be single vehicle and often late at night when it was quiet and/or in isolated locations. I can think of several accidents where people have died because no one came. This coupled with the new satellite connectivity on the iPhones reduces risk in some situations, although this feature is only available in the USA and Canada initially.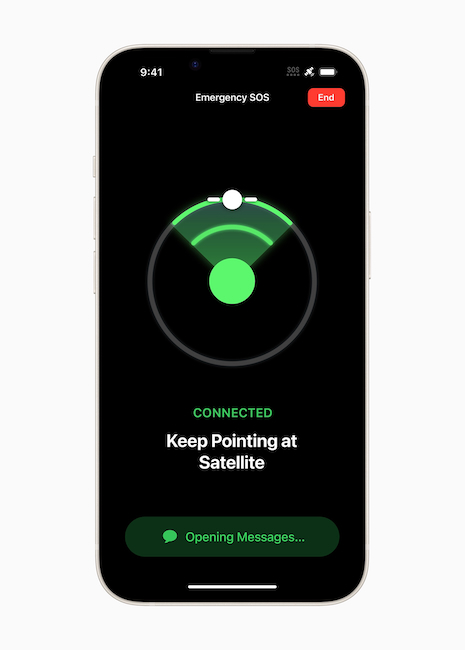 This has taken a lot of thinking as satellites are not as close as the local cell towers. Geosynchronous satellites (they do not move in relation to Earth) are mainly placed in the Clarke Belt (the same man who wrote 2001 A Space Odyssey) which puts them some 35,800 kilometers above the equator.
Although the pings for GPS only use a minimal amount of data, sending a message uses much more and signals take a while to be sent or received. Apple has solved two problems here: actually finding where to point the phone antenna is done with an app that shows the narrow area to be used.
The messages have been limited using algorithms: it is not necessary to send a full alphanumeric word combination or sentence as long as sending device and receiver agree on the protocol. Think of how teenagers communicate. Emergency services have used codes for several years to convey meaning (e.g. Morse code SOS), so this would convert a request that the user selects from a list to a brief data burst of characters and symbols.
Despite the updates to specifications, Apple is sticking with Lightning connectors. I am glad to see that I am not the only one that thinks a move to USB-C is overdue. Jan Kamps (TechCrunch) outlines pretty much the same reasons I have for wanting this on the iPhone now.

iOS 16 will be released on Monday 12 September with the release in Thailand scheduled for 00.00 Tuesday. Cult of Mac (Rajesh Pandey) has a useful list of release times for locations around the world. Oliver Haslam (Redmond Pie) has a more detailed list of cities rather than countries. IPadOS 16 and Ventura are to released in October.
Right at the end of the Apple video presentation was a teaser for Season 2 of Severance. There was no information about how close we are to a release of this. With the iPhone 14, Apple Watch 8 and AirPods now announced, what can we expect next from Apple? Ventura and iPadOS 16 are scheduled for release in October, so I expect new Macs and a new iPad Pro later in September or early October. Which Macs will be announced is always a guess, but with the basic MacBook Pro and the MacBook Air now sporting M2 chips, it is probable that other notebook computers will be upgraded. But will there be a new Mac Pro? Apple is keeping everyone waiting on that.
It could well be that the iPad Pro will also see the M2 chips but there are other iPads that might well see changes too. Apple Glasses? Apple Car? No guesses or predictions from me on these rumors in the pipeline.

I am not always a fan of the way the EU wants to impose its ideas on others. What this invariably means is that a relatively small group of people who are involved in consumer affairs generate a strategy that they research and subsequently promote. As I have noticed in a number of these areas, those responsible use a priori arguments and dismiss inconvenient evidence, particularly from the companies most affected by planned legislation. This was also clear in the UK's Mobile Ecosystems report from the Competition and Markets Authority in which information from the companies being investigated (particularly Apple) was summarily rejected, for example, "risks of unintended consequences highlighted to us by Apple in particular are likely to be overstated". The report tends to favor the opinions of outside experts that support the opposite view (eXtensions).
I note also that the EU has ignored several IT experts when it insists that future legislation will allow side-loading, despite the clear risks that unauthorized apps can present. I will stick to the walled garden. Now, however, the EU is investigating AI and has come up with proposed regulations that already have experts concerned about the extreme limitations this will place on developers as well as the risks to users. Kyle Wiggers, reporting on TechCrunch, summarizes the potential problems that the EU's approach may lead to and includes a good collection of expert names that are sounding the warning bells. Of course, experts waded in on sideloading and the EU have ignored them too.
Graham K. Rogers teaches at the Faculty of Engineering, Mahidol University in Thailand. He wrote in the Bangkok Post, Database supplement on IT subjects. For the last seven years of Database he wrote a column on Apple and Macs. After 3 years writing a column in the Life supplement, he is now no longer associated with the Bangkok Post. He can be followed on Twitter (@extensions_th)