Weekend Notes: Never-ending Speculation; A New USB; AI Chips and China
By Graham K. Rogers
---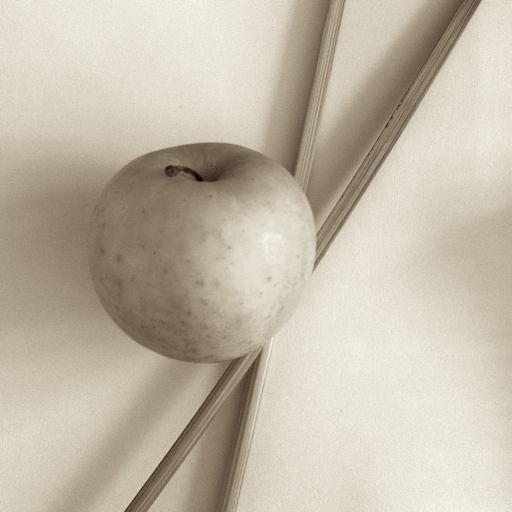 With the imminent release of the next iPhone, rumor sites cannot decide on its specifications. Maybe Apple knows. A new USB standard that uses the same cables and connectors is coming. Nvidia and AMD have been told to stop selling AI chips to China.

Several sites reported a rumor that the next iPhone would no longer have a notch. This was to be replaced by something described as pill-shaped and a hole. This week, several sites are now reporting another rumor that the pill and hole are not going to be on the iPhone 14 but a newly designed notch, but one that looks like a pill. There are also last-minute rumors on a name change for the largest iPhone. For the real answers, Apple will reveal all on Wednesday.

One of the reasons I like the iPad Pro and now the iPad mini is that, like the MacBook Pro, they both use USB-C. I had been using this with the Mac prior to the M1 MacBook Pro so I already had a number of accessories, including hard disks, adapters and more. I still use Lightning for the iPhone and for charging the AirPods. The 13" M1 MacBook Pro has only 2 USB-C ports so when it was announced, knowing that I would order one when it was released here, I bought the OWC Thunderbolt Hub: 4 Thunderbolt 4 ports and 1 USB 3.2 (10GHz) which serves me well.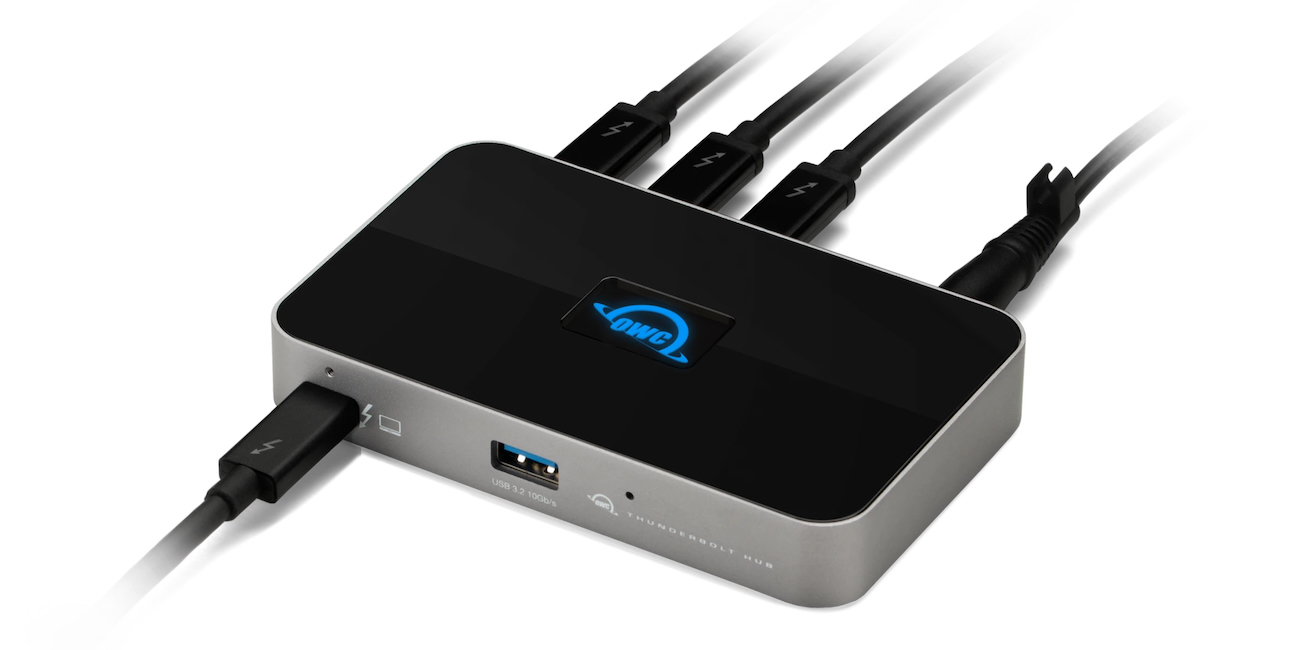 OWC Thunderbolt Hub - Image courtesy of OWC

I also picked up a couple of CalDigit Thunderbolt 4 cables to make sure I was prepared, although some of the older disks would not benefit from the faster cables. I have mostly used the hub when teaching online and when scanning negatives.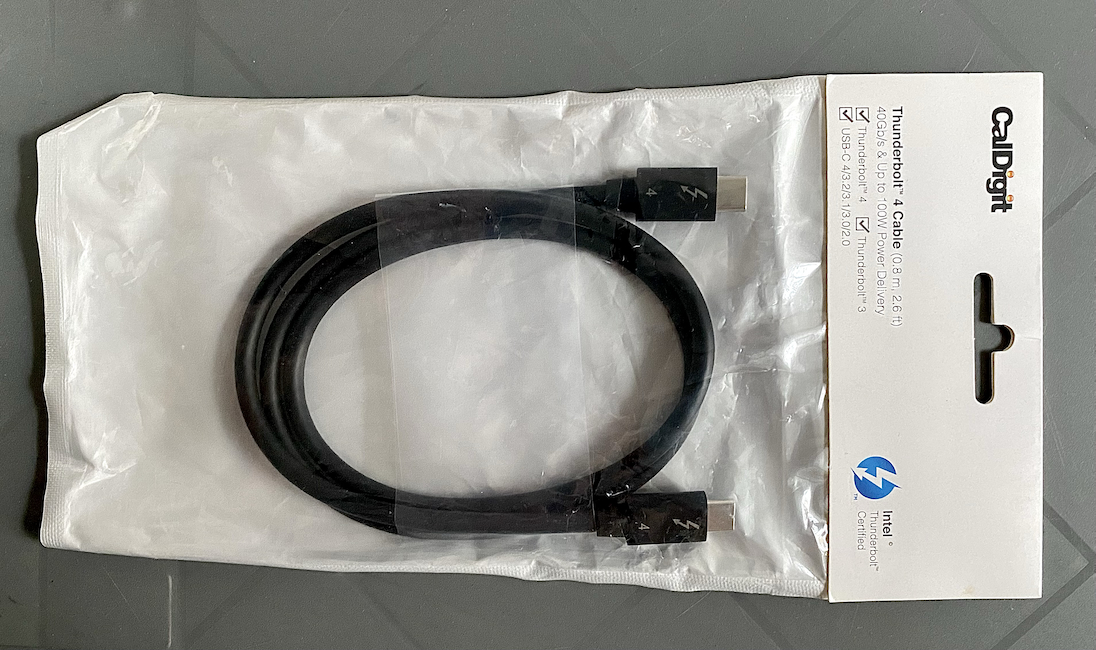 CalDigit Thunderbolt Cable

Several sources this week have reported that USB 4, which uses those same USB-C cables is to be updated, doubling the bandwidth to 80GB/sec. Jason Cross (MacWorld), reports that "USB4 2.0 devices will still use the USB-C connector, and will remain backward compatible with USB4 Version 1.0, USB 3.2, USB 2.0, and Thunderbolt 3." Jonny Evans on AppleMust adds to this, noting that the specifications have not yet been published, so all we have are some highlights of the new capabilities. Evans lists some of the changes, adding "if you buy a 40Gbps USB 4 cable today you'll be able to keep using it, and it will work twice as fast. This suggests much faster interconnects between devices and accessories. . . ." Both Evans and Cross expect that this could arrive in new computers some time next year.

The EU and other legislative bodies are producing regulations to force manufacturers to use USB-C from 2024. Although I would prefer this for my own purposes, it does restrict phone design if something appears in the future. USB 4 2.0, although it uses USB-C cables, is just such a development. I am wary of much that the EU demands, although the intentions are supposedly good and I think that the UK should never have left. However, the consumer protections and water safety regulations, which the UK no longer needs to comply with, had done a lot of good as had other laws. There should have been a health warning about the risks of freedom from such compliance. Be careful what you wish for.
One new rule that the EU is going ahead with which I rather like is to demand that smartphone manufacturers "will be required to provide spare parts for at least five years from the date of a device's introduction and ensure longer battery life" (Tim Hardwick, MacRumors). Apple does currently provide parts for 5 years. There are a number of details in the article, particularly concerning battery life and it is also noted that the devices will need to be cable of having security updates for five years after devices leave the market, and functionality updates for three years.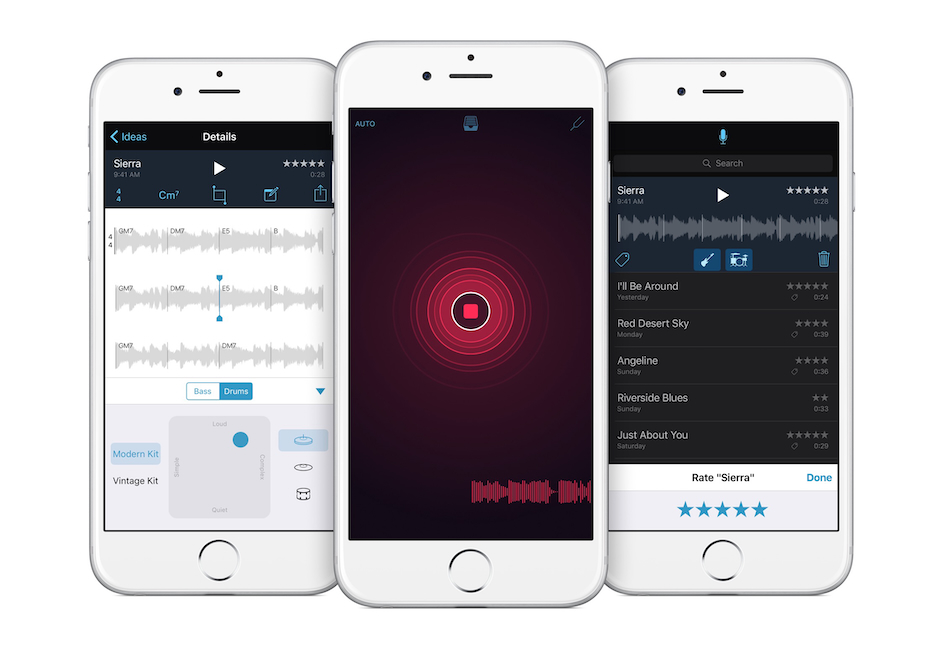 iPhones from 2014 - Image courtesy of Apple

A few days ago I reported on the situation in which Apple allowed Trump's TruthSocial app on its iTunes Store, but Google had not yet granted permission for its distribution. From information available then it appeared that this might have been a delay in Google's authorization processes. It now appears that this is more complex and there are more questions as to why Apple allows this app to be distributed.
Among a number of comments related to what actually happened in the review process - in which multiple policy violations were found - rather than what the app spokesman said, Sarah Perez and Taylor Hatmaker (TechCrunch) point out that it is possible that, in the light of what Google has found, it may later decide the hate speech policy needs enforcement. Perez and Hatmaker speculate that when the app was first submitted to Apple there was insufficient content on which to make a full judgement. No one was using it then.

Singapore's main newspaper, (Straits Times), is reporting that US officials have ordered Nvidia to halt sales of AI chips to China. This affects Nvidia's A100 and H100 chips which are designed to speed up machine learning tasks. Similarly, AMD received new licence requirements that will stop its MI250 artificial intelligence chips from being exported to China but it believes its MI100 chips will not be affected.
The reason behind these restrictions is that it might be possible to repurpose the chips for military tasks and this could restrict China's capabilities in advanced computing used for image and speech recognition and other tasks.
Graham K. Rogers teaches at the Faculty of Engineering, Mahidol University in Thailand. He wrote in the Bangkok Post, Database supplement on IT subjects. For the last seven years of Database he wrote a column on Apple and Macs. After 3 years writing a column in the Life supplement, he is now no longer associated with the Bangkok Post. He can be followed on Twitter (@extensions_th)