Sunday Comment: Mixed Quarterly Tech Results; Analysts on Apple - Sell, Buy, Hold; Deaf Companies
By Graham K. Rogers
---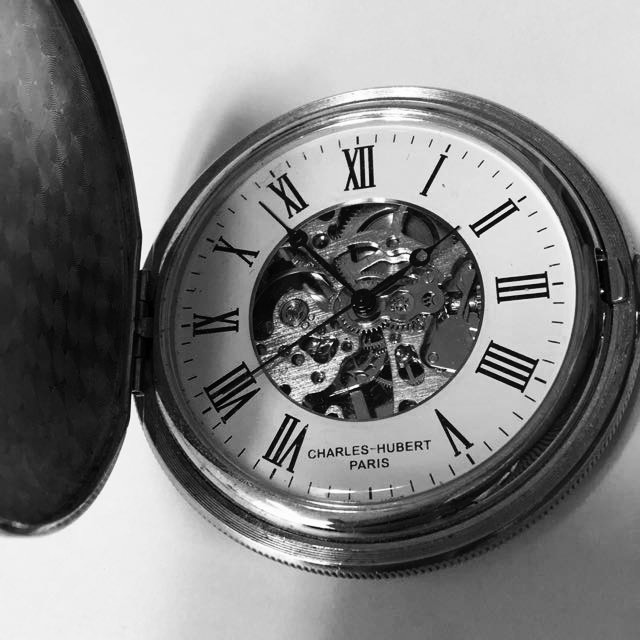 With good results from Amazon and Apple, but less impressive figures from Facebook, Microsoft and Google, plus a near-disaster from Intel, financial analysts also had a poor showing. There was a wide range of comments and excuses after the results. Meta is to increase recommended (or unwanted) content in its different approach with regard to Apple and the Internet. Following criticism, this was walked back a little (temporarily). Meta is not alone in being deaf to what users want.

In a week of results (good and bad), Apple's financial report for Q3 2022 has now been released: Apple beat expectations; Amazon also did well; but Intel was less impressive. It is worth looking at this in the context of other recent announcements and reactions. Apple along with other companies had already announced a hiring freeze for certain sections, with Cupertino extending that several months, although Tim Cook relaxed that in comments at the Conference Call. Both Google and Microsoft announced their financial results a couple of days before Apple and these failed to meet market expectations. This is a problem Apple often has: not that the results are not good, but the analysts wanted more. The companies are penalised because the analysts guess wrongly.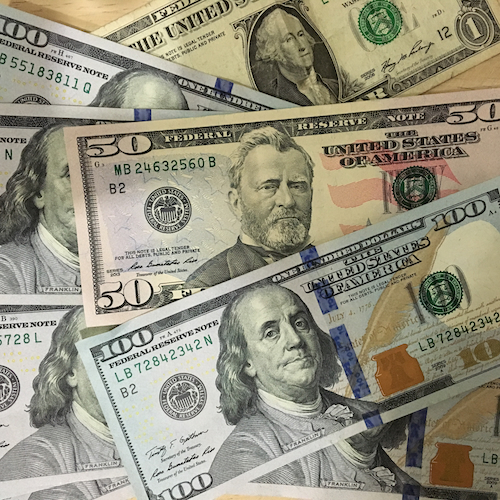 Financial analysts look at the data they have, which is not the same as that available (in Apple's case) to CFO, Luca Maestri, and they speculate on what they think the figures for the quarter, should be. Some analysts are spectacularly wrong, time and time again (both high and low), yet the companies are still assessed by Wall Street on how they compared to expectations. This week, it was reported that Google's diluted net income per share of $1.21 missed expectations by $0.06 and on $66.69 billion revenue missed by $110 million. These are rounding errors. That figure showed growth of some 16% year over year. The shares rose some 4% as the view is that this is not too bad under current conditions.
This was followed shortly after by Microsoft who missed the expected diluted net income per share of $2.23 by $0.07. With revenue of $51.87 billion the target was missed by some $490 million: just under 1%. Problems with China may have pushed the numbers down, but Google does not have a presence in China, while Apple relies on manufacturing industries there and has considerable sales in the country. Its sales of iPhones in India also rose this quarter. After the results, shares in Microsoft also rose 4%, perhaps helped by CEO Nadella's comments on the future investment path.

A couple of points spring to mind, not least of which is the nature of the two companies. Microsoft used to be the behemoth, but on those income figures it is now dwarfed by Google (and others), yet still has considerable sway with its ubiquitous Windows OS and some software, like Office. Google is certainly chipping away at the latter, while Apple is behind with OS installations, but ahead in a number of other ways, particularly now that Apple silicon is making inroads. Google still has most of its income from advertising of course, so those hits are essential to keep the cash flowing in.
Facebook/Meta also needs user data, but its focus on growth may be causing long term damage, as it did to Uber. Although analysts are concerned about growth and fret when Apple does not show the same growth as others, that has always been the situation: Apple is in this for the long term, not quarter to quarter. Meta released its figures and showed a fall in revenue, which it is blaming on several factors, including Apple and its privacy controls. If that is all it takes to unsettle such a company, maybe the foundations need shoring up. Note that Google is introducing ways that tighten up privacy and the way advertising is delivered (Ivan Mehta, TechCrunch).
As Meta has just increased the price of its Oculus devices by around $100 due to more expensive parts, that may also limit how its metaverse system may be able to grow. If users cannot afford the only goggles that work, it will be of limited value. Also posting results were Intel, with a $2.6 billion target miss. Earnings are falling. At the same time Intel is investing much capital into new developments following the release of Apple silicon (and other developments).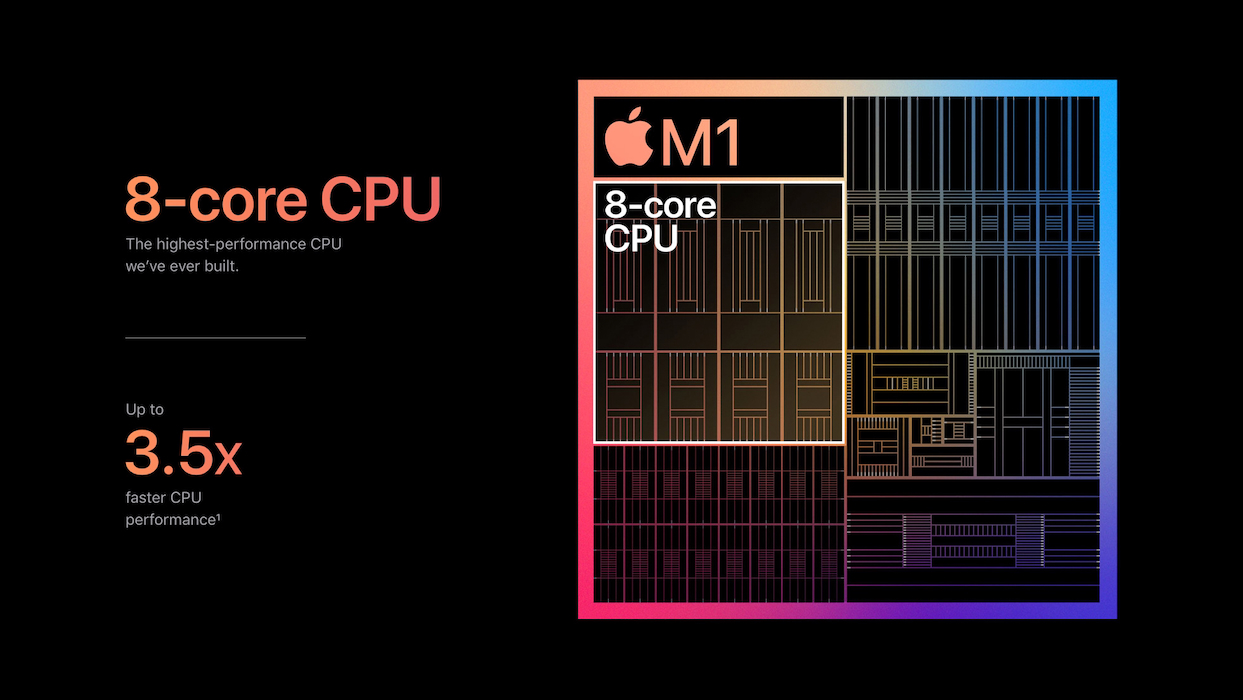 Apple Silicon - Image courtesy of Apple

Apple announced its results and they were quite good with increased revenue of $83 billion: up 2% (another record quarter). The press release includes the following,
The Company posted a June quarter revenue record of $83.0 billion, up 2 percent year over year, and quarterly earnings per diluted share of $1.20. "This quarter's record results speak to Apple's constant efforts to innovate, to advance new possibilities, and to enrich the lives of our customers," said Tim Cook, Apple's CEO. "As always, we are leading with our values, and expressing them in everything we build, from new features that are designed to protect user privacy and security, to tools that will enhance accessibility, part of our longstanding commitment to create products for everyone."

"Our June quarter results continued to demonstrate our ability to manage our business effectively despite the challenging operating environment. We set a June quarter revenue record and our installed base of active devices reached an all-time high in every geographic segment and product category," said Luca Maestri, Apple's CFO. "During the quarter, we generated nearly $23 billion in operating cash flow, returned over $28 billion to our shareholders, and continued to invest in our long-term growth plans."

Apple's board of directors has declared a cash dividend of $0.23 per share of the Company's common stock. The dividend is payable on August 11, 2022 to shareholders of record as of the close of business on August 8, 2022.

There are several comments online but I was interested in the one from Evan Selleck (iDownloadBlog) which outlines what was behind the figures: "a 3% increase year-over-year for iPhone, a whopping 10 percent decrease year-over-year for Mac, and a huge 12% increase year-over-year for Services". That was broken down into,
iPhone: $40.67 billion
Mac: $7.38 billion
iPad: $7.22 billion
Wearables, Home and Accessories: $8.08 billion
Services: $19.60 billion
On Six Colors, Jason Snell has done us all a service by making a transcript of the conference call available in which Tim Cook and Luca Maestri (CFO) make statements, followed by questions from the press.

The figures caught analysts by surprise, but they soon made up for this when Amazon also made a profit so that became the star of the day. As Jonny Evans (AppleMust) comments, the "unceasing iPhone sales seems to have surprised the analysts. Bloomberg (Spencer Soper) was sniffy on Apple, but drooled over Amazon, while in a comment that unfortunately reminded me of Governor Abbott of Texas, Bill Maurer (seeking Alpha) said about the record figures from Cupertino, It could have been worse." Despite the success of Services, investors have already been warned by analysts to be wary of a slowdown. Glass half empty here.
Looking at a number of analysts' comments I could not help noticing that the advice given, depending on which article I read, was that investors should either buy Apple stock, or hold, or sell. One from three: you cannot go wrong. Note that the richest investors hold lots of Apple stock. Investment funds make short time gambles. For months, analysts have been warning about sagging iPhone sales in China, but with the $40.67 billion figure it is reported that sales of iPhones in China have increased (Mike Peterson, AppleInsider). Do these analysts find their numbers in dumpster trucks?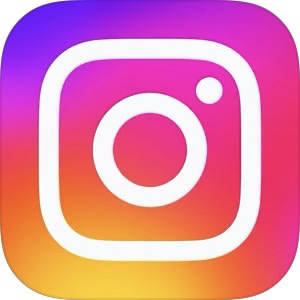 Although I enjoy looking at Reels on Instagram, my main purpose has always been to share photographs. Changes in the last years made it less easy to see as many photographs as the video content increased. Recently it was announced that this would change and more such content would be made available, increasing the amount of content from those that users were not following: getting in the way because Meta knows best. This brought out a lot of negative comments from users, including some famous names, while Trevor Noah made a number of live comments on his show (reported in the Guardian).
During the announcements concerning Meta's quarterly figures, which were considerably lower, Zuckerberg commented on the different philosophy that the company had specifically with regard to Apple and the Internet (Ed Hardy, Cult of Mac). Z also told us that FaceBook will be adding even more recommended (or unwanted) content from users that are not followed (Pesala Bandara, PetaPixel). It is apparently 15% now and will rise to around 30%. Zuckerberg said, "As our AI finds additional content that people find interesting, that increases engagement and the quality of our feeds". Just like Uber: growth at any cost. If you keep doing the same thing and the situation does not improve, maybe a change is needed.
They are not listening. I am not sorry I dropped Facebook. I am now considering closing my Instagram account. However, late in the week, and after Z had announced the increased content delivery, Adam Mosseri of Instagram has said, Instagram will "walk back some recent changes to the app that have led to intense criticism from users" and "will also temporarily reduce the number of recommended posts that users see" (Aisha Malik, TechCrunch). Note that "temporarily" - they hope this will go away. Like King Lear, and some more recent world leaders, Z invents his own reality.
There is an interesting side note to this with regard to companies that are deaf to their users' comments or complaints; and Apple is not perfect here. The "prolix and relentless" political columnist, George Monbiot's mother died last year, but the family found it impossible to close the Vodaphone account. Monbiot's column on this is a study in frustration. When he expressed this on his Twitter feed, he was surprised by the number of other people who had similarly suffered the same problem. The bills keep coming. If the family of the deceased fail to pay them, debt recovery companies are brought in and members of the family could find that their credit rating is affected.
Monbiot went full attack in the Guardian and that eventually brought a sort of non-committal apology. He is waiting for a meeting with the top management. Commenting on this, Rob Beschizza (Boing-Boing) suggests that Vodaphone will never change as "The likely outcome is some pointless years-long wrangle over trivial aspects of customer service policy implementation, because burning down the corporate and legal context that enables all this is unthinkable." Ergo, Facebook, Instagram, Meta et al.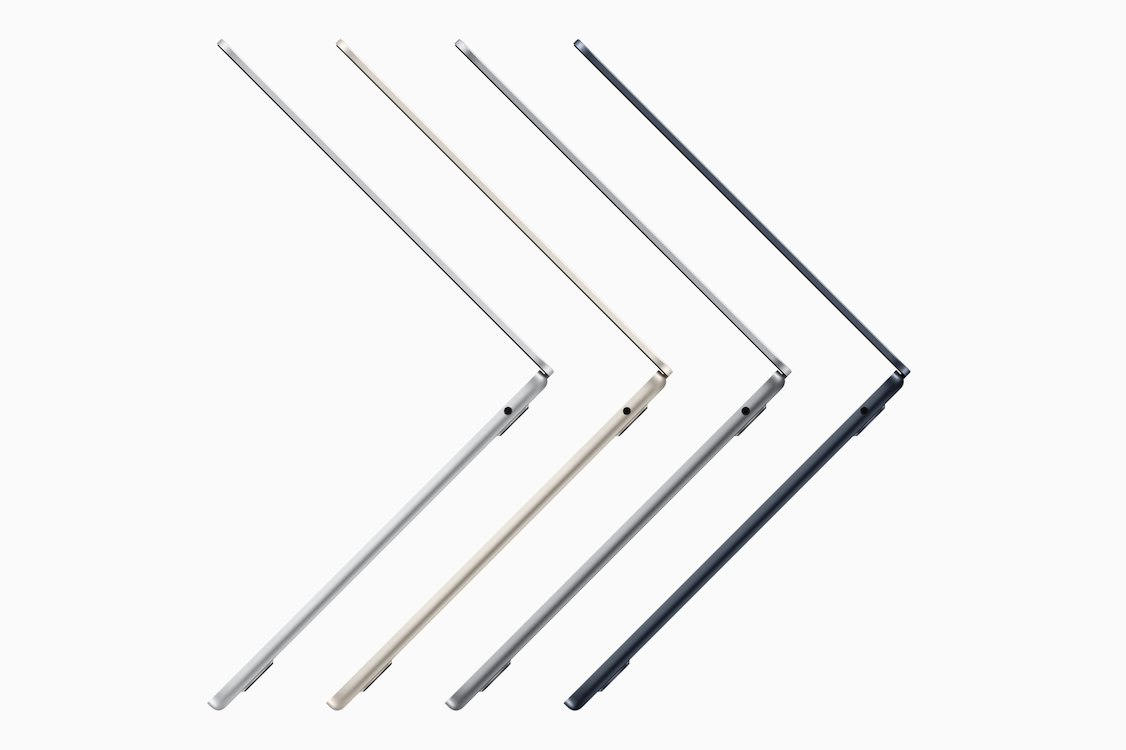 Apple MacBook Air with M2 chip - Image courtesy of Apple

Apple's recent release of two M2-equipped notebook computers (13" MacBook Pro and revised MacBook Air), began some more speculation about what comes next. There were a couple of surprises about the original M1 chip (not least the chip itself) and the new Mac Studio - a big Mac mini or a small Mac Pro - with its silicon options showed just how much potential there could be with the new chips and their evolution. Many people, including myself, waited for the Mac Pro to be announced, but it never came.
All other models have been updated to Apple silicon except this top device. The Intel-equipped Mac Pro is still on sale (basic price in Thailand is 189,000 baht), but with performance that cannot match the Apple Studio, unless maxed out at some cost (1,456,000 baht). Mark Gurman suggests that there was a Mac Pro in the pipeline last year, but that Apple held it back, waiting for the M2 (Sami Fathi, MacRumors), which sounds sensible, but also allows them to offer a better range of options from a super M2 Extreme (whatever they call it) down to the M1 Ultra and Pro. A report from Oliver Haslam (iMore) suggested that the M2 chip to be used (I think there will be several options), could have "up to 128 GPU cores and 40 CPU cores".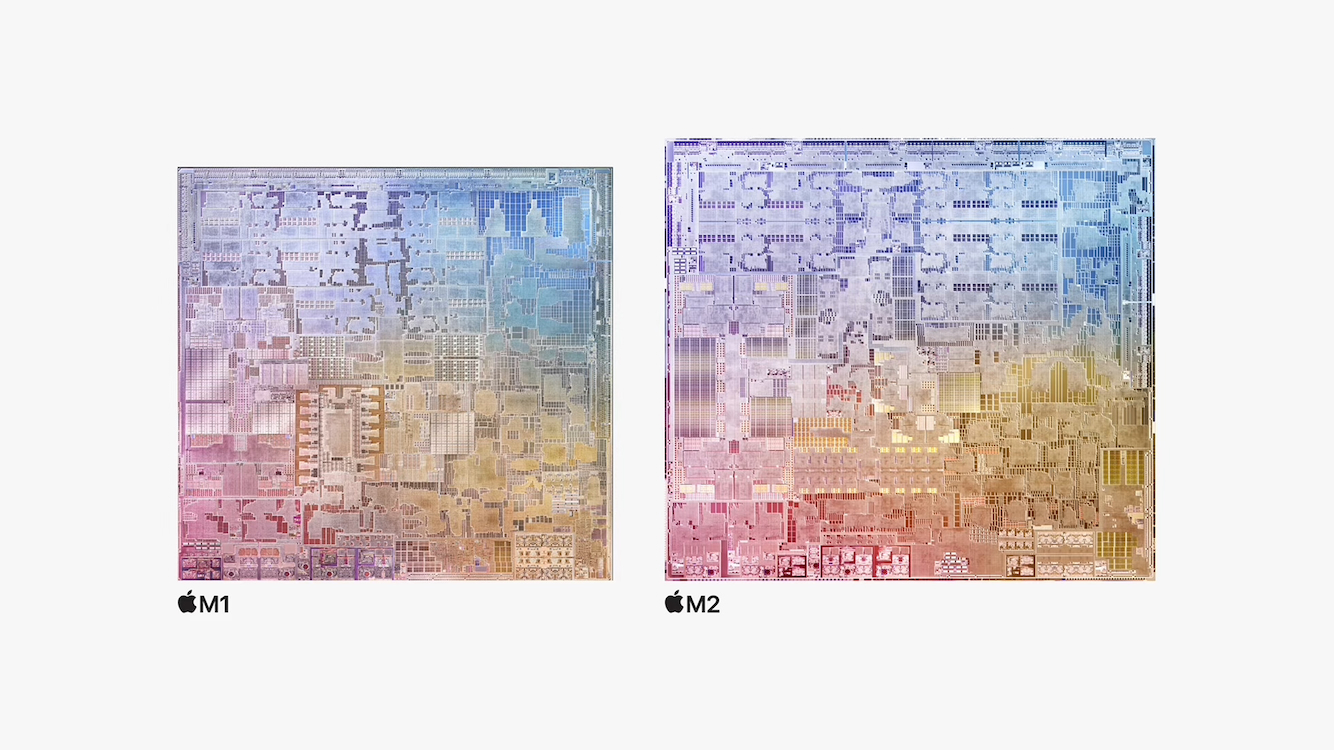 M1 and M2 chips - Image courtesy of Apple

The latest Mac releases have seen the last of anything from Intel inside with the replacement of some other chips, like the Thunderbolt 3 driver. Other devices are still using these but Apple is expected to transition to the replacements as Macs are updated Roman Loyola (MacWorld) notes, however, that, "The company is still using chips from Texas Instruments, Nexperia, and Samsung, among others."
Graham K. Rogers teaches at the Faculty of Engineering, Mahidol University in Thailand. He wrote in the Bangkok Post, Database supplement on IT subjects. For the last seven years of Database he wrote a column on Apple and Macs. After 3 years writing a column in the Life supplement, he is now no longer associated with the Bangkok Post. He can be followed on Twitter (@extensions_th)