Friday Notes: Apple and Wall Street; Toxic Uber, and Fallout for Apple
By Graham K. Rogers
---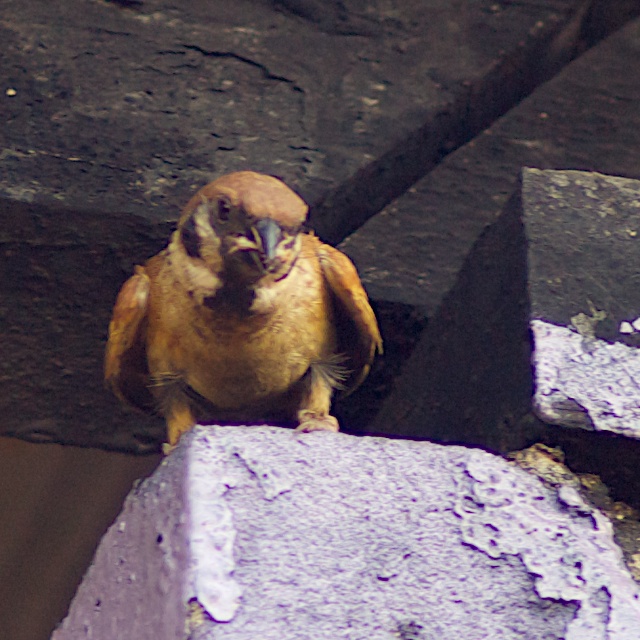 While Apple is still releasing beta versions of its operating systems, we might expect some updates in the next few days. Do Wall Street analysts really understand Apple? For every one that reports negatively, another gives a positive slant, which must leave investors confused. Uber is the gift that keeps on giving. Many reports this week have shown how crooked the company was. This week, unrelated to the Uber files from whistleblower, Mark MacGann, a former Uber executive, some 500 or more sexual assault and rape case have been filed against the company in San Francisco.

Apple has released a number of betas for its operating systems this week, including public betas, that allow users to try out the new versions. There is a caveat of course: these are examples of beta software and are in development. They should not be used on mission-critical devices. In the middle of the week there were several reports that the Release Candidate of iOS 15.6 had been sent out to developers (Christine Chan, iMore), which means there is likely to be an update within a few days.
I was expecting top see the updates on Friday (they did not appear), but the chances of early next week are high. Update releases close to the Q3 2022 financial report would still be almost 2 weeks away. There are likely to be other OS updates as some of the features are integrated across platforms. With iOS 16 and the new macOS there will be a lot more of these new features. For example, the new System Settings (renamed from System Preferences) in Ventura, is outlined on MacWorld by Roman Loyola.

Wall Street and financial analysts often leave me scratching my head, but this week they seem to have outdone themselves. It is a sure sign that Apple is about to release its next quarter's figures (Q3 2022) as some analysts are trying to push the share price down, while others want it to rise. As an example of the confusion - I mean why would you trust your investments to these people? - on Tuesday afternoon I had four emails from a financial site, at 1506, 1641, 1704 and 1806 (Thai time) with the titles, "Apple is tech's best value stock", "Apple could be squeezed by falling money supply", "Apple Inc., Rotten or Ripe", and "Apple lowering trade-in prices, implies strong demand BofA says". Two for and two against.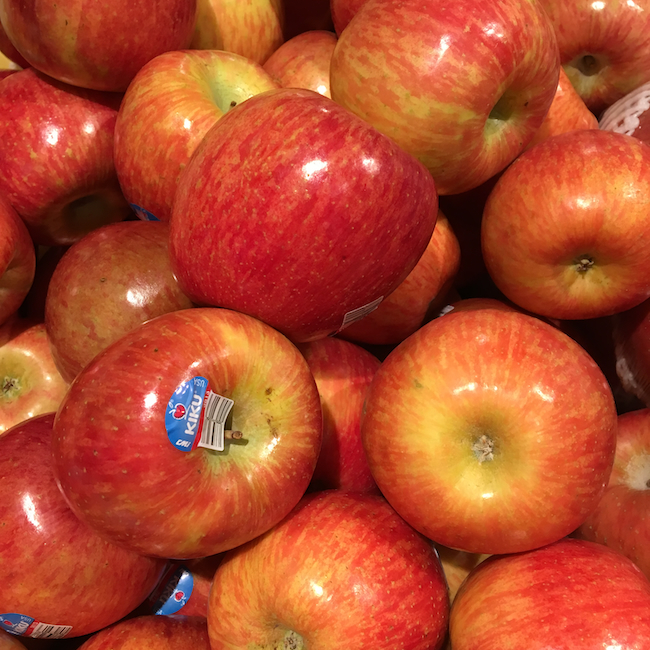 That was followed the next day by AAPL: Apple: "Why our inter generational account resumed buying""; and then "Ignore the temptation to buy Apple"". Later Wednesday, there was "Apple rises even as report indicates it has ended consulting agreement with Jony Ive," which, although positive, shows a lack of understanding about how the company has been run for the last few years.
A further article on Apple, left me confused: "Citi cuts estimates on Apple, citing 'macro woes' but offers 5 reasons to buy shares", which sounds to me like backing both horses. The macro woes were perceived supply chain problems: demand and supply.
Earlier that day there was a note on another site about the Apple car, which does not have a steering wheel. During testing this hit a couple of kerbs and just missed a jogger. At least they are not bursting into flames like other electrical cars a point which was also made by The Macalope: Apple tends to test its products before release. And Apple is testing to see just what problems exist - under strict guidelines - before anything hits the market place.
With the Q3 figures soon to drop, there are reports from (supposedly) independent research groups on sales figures. By all accounts (except one) sales of Macs have been going quite well, but as Jonny Evans (AppleMust) writes, "Something doesn't add up in the latest PC sales data." He was alerted to this oddity by a report in Patently Apple which suggested that this sort of discrepancy had not been seen before. There will be minor rounding differences, but the larger differences here are open to some questioning.
Gardner are reporting figures that seem to be on a par with expectations with 8.6% of PC sales, but IDC shows a figure of 6.7% and "reckons Apple's share fell 22.5% since 12-month ago." Evans has gone through the numbers and the IDC figures don't add up properly. He also notes that revenue from chipmaker TSMC is on track, and that usually has some relationship to Apple's output. A further comment was put out by Patently Apple when a 3rd survey, from Canalys, was released putting Apple quite low with the number of shipments, but showing that all the major vendors had reduced growth for the quarter. Perhaps related to these figures (and certainly likely to reflect Apple's results) is a report (MacDaily News) that TSMC profits rose 76% compared with the same quarter last year.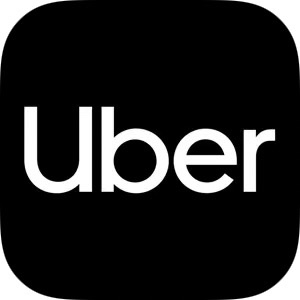 For the moment, Uber is the gift that keeps giving. On the second day of leaks, the leaker outed himself: Mark MacGann, one of the former executives, himself responsible for some of the excesses (Paul Lewis, Harry Davies, Lisa O'Carroll, Simon Goodley and Felicity Lawrence, The Guardian). He resigned from the company in February 2016, due to a mix of moral doubts and fear, although still had a consultant's role for a short time. The threats to his person, particularly from taxi drivers in Paris and Brussels, may have begun some introspection.
Articles began to appear soon after about the lobbying at Brussels and how Neelie Kroes may be in line for some investigation (Jennifer Rankin, Guardian), but in the light of Brussels waking up to the lobbying risks, it struck me how the EU had looked at sources outside Apple and Google when making decisions about their proposed new legislation to control US tech giants. Both the EU and CMA (UK) had input from companies opposing Apple, particularly Epic, which the CMA report mentions over 30 times. While the UK report accepted their evidence, any comments from Apple were dismissed and this happened several times: they did not readily accept Apple's input.
It would also seem that the US, EU and UK have not taken into account the opinions of several security experts Patently Apple including, "Gen. Michael Hayden and John Brennan, the former CIA directors, along with Mike McConnell, the former director of national intelligence and NSA director." It was known that Epic Games also spoke at length to Margethe Vestiger's investigation, but it might be useful (in the Uber context) to understand just how these meetings were conducted.

Mark MacGann has had a lot of time since finally leaving Uber (August 2016). While he explains that he was wrestling with his conscience, there is also the question of litigation between him and Uber, which appears now to be settled, although there are some doubts about the final result. It may be that while a court case was in progress he was unable to comment, but the settlement (unpaid at this juncture) may have been a catalyst that pushed him into releasing the documents.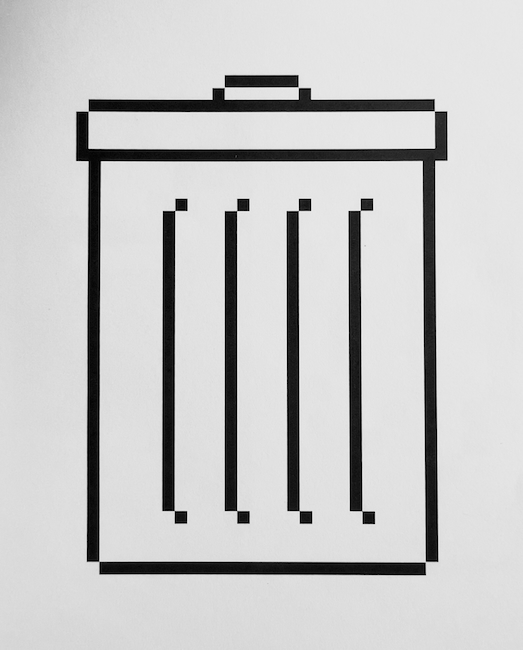 The Guardian explains that when he met their team, "He opened two suitcases and pulled out laptops, hard drives, iPhones and bundles of paper. He warned it would take a few days, at best, to explain everything he knew" (Guardian) That amount of documentation must have taken quite a while to collect. It may be that MacGann was gathering the evidence for more than a couple of years, either as a form of insurance or intending to make a splash all along.
There will be much denial and debate in the coming weeks. "A spokesperson for Kalanick said it would be false to suggest he ever "directed illegal or improper conduct." The documents, the reporting, and what I have read in Super Pumped does not support this. The sense I have, particularly from the book, is that the whole operation was aggressive from top down. A sense from the Guardian documents is how untouchable Kalanick felt he was.
A particularly important insight revealing his arrogance comes from a meeting at Davos with Joe Biden (then VP). I saw this in some of the comments in the early Guardian reports (Monday), but it was repeated on Tuesday: The Uber files reveal that Kalanick fumed when he was kept waiting by Biden, texting other Uber executives: "I've had my people let him know that every minute late he is, is one less minute he will have with me."
MacGann says, "I am disgusted and ashamed that I was a party to the trivialisation of such violence." As he was one of the main architects and operators of some of the events this seems as hollow as those Tory MPs vying for the position of Prime Minister, all calling for change, when they were the same ones supporting the previous incumbent. By releasing the documents, MacGann has made an attempt to put himself on the side of the good guys, but even if this is a Road to Damascus moment and the scales did fall from his eyes, he still carries the weight of responsibility.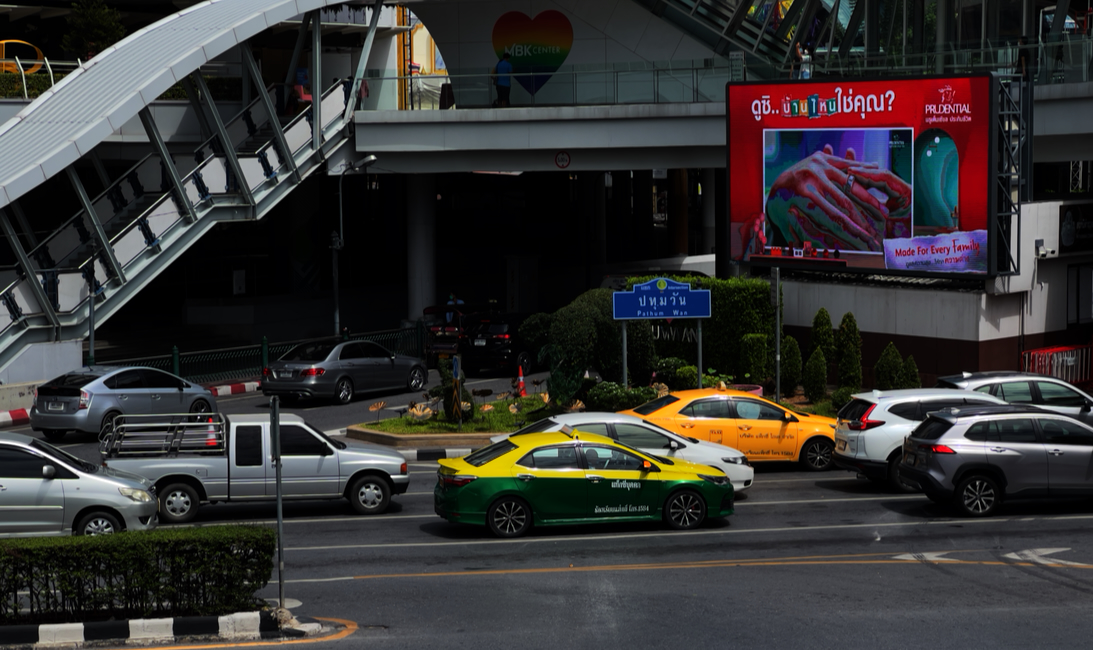 Meter taxis and other cars in central Bangkok

The ways in which MacGann and Uber sought to acquire influence when they needed to have laws changed, would be to ignore the regulatory authorities and reach out to top politicians in a country. Vicky Cann (Guardian), writes that this sort of lobbying needs examination and change: They look like a prime example of corporate capture." She adds, "Corporate or regulatory capture happens when corporations dominate decision-making and are able to influence outcomes to suit their interests." Hasn't it always been like this though: will Uber be the straw that breaks this camel's back?
She does explain how there has been some recognition and that both court decisions and legislation is bringing change to how these services are regulated. As I mentioned in my first comment on the Uber message release, in Thailand there is work being done on a "new law that regulates such services, the companies and the apps that are used. Company personnel need to be approved, while the pricing is also strictly under control. The proposed law and its pricing structures were described to me as firm but fair."
In Ireland (part of the EU) it is reported that a top Uber figure suggested finding something "amazing" for Shane Sutherland, an Irish European Commission official (Naomi O'Leary, Irish Times). It is also reported that, althouhg it launched illegally in Australia, and was aware of this, "fiercely lobbied governments to legalise its lucrative Australian operations": Launch first, establish a loyal customer base, lobby for laws to be changed; a playbook it used worldwide (Ben Butler, Guardian).

One politician who was named in the first Guardian releases was Emanuel Macron. While George Osborne (UK) reported only one meeting, other British politicians seem to have forgotten to report several Uber meetings (Simon Goodley, Guardian), Macron came back with all guns firing. Of course he met with Uber and reported the meetings. As minister (at the time) it was his job: "it's very difficult to create jobs without businesses and entrepreneurs. So I will continue to meet businesses and entrepreneurs to convince them to invest in our country and I'll do everything I can to open up sectors where activity is blocked" (Angelique Chrisafis, Guardian). That report also quotes him as saying, "When I became president, we regulated the sector unsparingly. We are the first country who regulated online platforms, and after that, we pushed it at European level", adding that "[Uber have] lost their compass".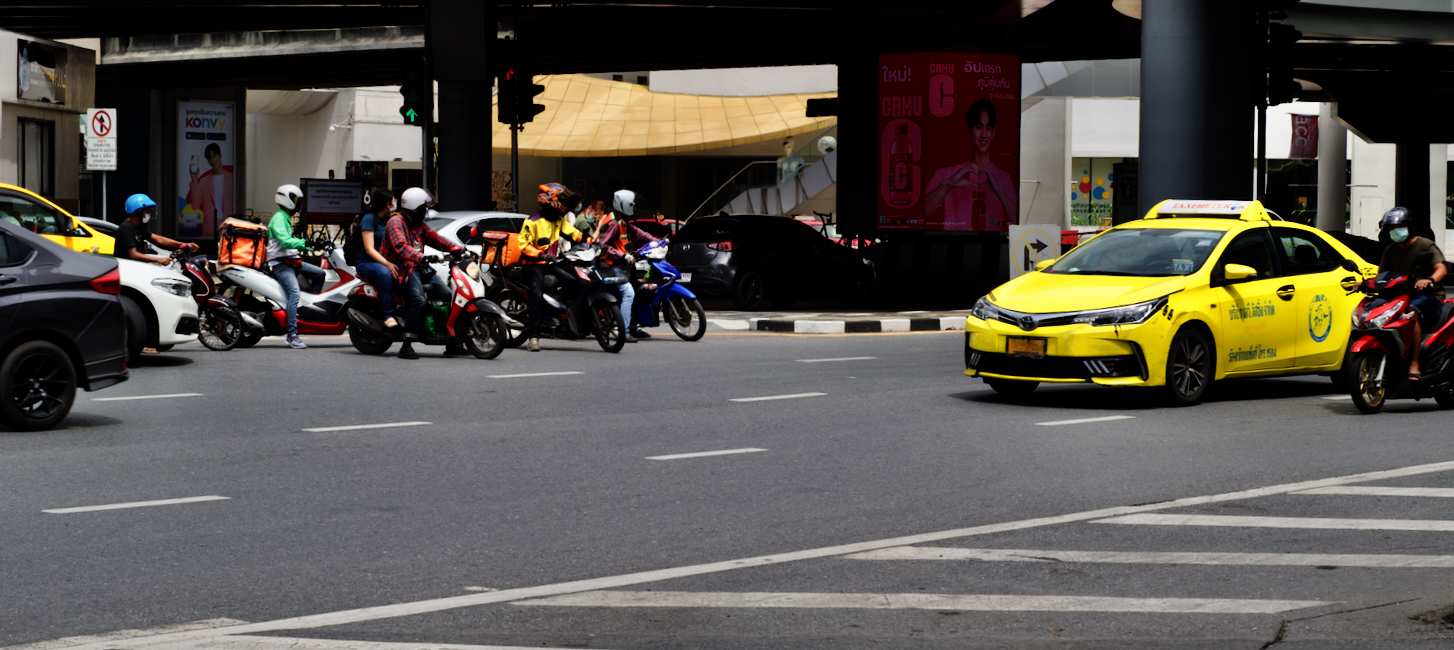 Meter taxis and other cars in central Bangkok

Also writing about Uber, Felicity Lawrence (Guardian) reports on a different aspect of influence peddling: the way that shares were offered to media barons for political help. Lawrence focuses on Europe and India, and the effects of this were mixed. "The tech company's charm offensive targeted the owners of publications including the UK's Daily Mail, France's Les Echos, Italy's La Repubblica and L'Espresso, Germany's Die Welt and Bild and the Times of India."
Cash was the lubricating medium. Uber had plenty and the main purpose of this was to gain influence. For example, "Carlo De Benedetti [La Repubblica; L'Espresso], to help gain access to the then prime minister, Matteo Renzi, when legislation affecting the taxi market was being considered in early 2016." The influential German publisher, Springer, was "interested in a small (ie $5m) media plus cash for equity deal" with the key being influence in Germany and Brussels (EU). At a meeting near Munich, "Kalanick indicated he would like Rothermere [Daily Mail], as an Uber investor, to use his political influence to help." Viscount Rothermere has since sold his stake in Uber.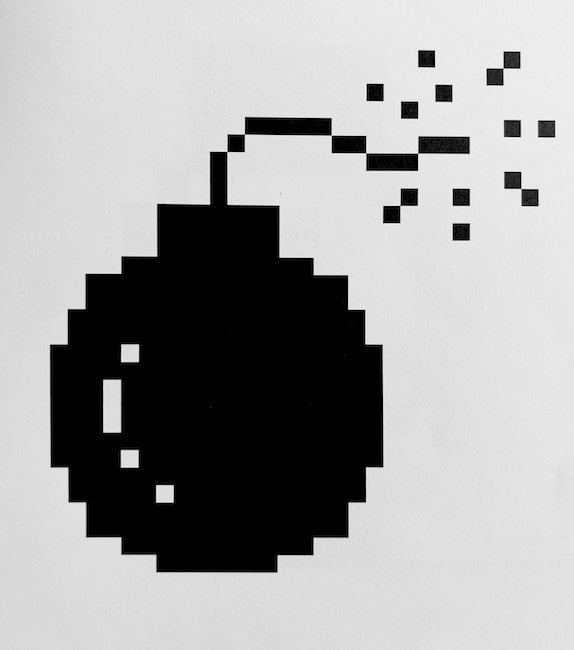 The current management at Uber have been at pains to distance the company from the previous regime (Kalanick), but (unrelated to the Uber Files) Alex Hearn (Guardian) reports about a sexual assault and rape case just filed in San Francisco. "In Uber's own safety report, released by the company in June . . . the company counted 141 reports of rape in the US in 2020 alone, and a total of 998 sexual assault incidents." That case is about 550 or more former passengers alleging a systematic failure to prevent violence against women.
Like Hollywood, Harvey Weinstein was the tip of the iceberg and there is has been a toxic culture at Uber for many years. Removing Travis Kalanick may have begun a change, but in Uber's case the aggression may take a lot more to remove. Apps used by Uber gave an unusual insight into how its customers behaved. The amount of data collected, even after Apple clamped down, was critical to giving the company an advantage, while spying on drivers, and customers alike. For example there are questions concerning how Uber knew that Sir Peter Hendy, who was Transport for London (TfL) commissioner used the app: "The files also reveal how a senior London employee used a surveillance tool codenamed "Heaven" and "God View" to track the journey of a colleague. The app allowed Uber staff to monitor movements of people travelling in an Uber vehicle" (Rob Davies and Rowena Mason, Guardian).

Even keeping within the laws and complying with App Store regulations far too much data is available to such companies. Uber, however, was masterful at gaming the rules. Or ignoring them when it suited the company; yet EU, UK and USA legislators want to throw open all the smartphone safeguards, particularly with side-loading.
Graham K. Rogers teaches at the Faculty of Engineering, Mahidol University in Thailand. He wrote in the Bangkok Post, Database supplement on IT subjects. For the last seven years of Database he wrote a column on Apple and Macs. After 3 years writing a column in the Life supplement, he is now no longer associated with the Bangkok Post. He can be followed on Twitter (@extensions_th)