Friday Comment: Apple Silicon Threats; Robocup 2022; Super Pumped and Sideloading; CSAM, CSEA and the UK
By Graham K. Rogers
---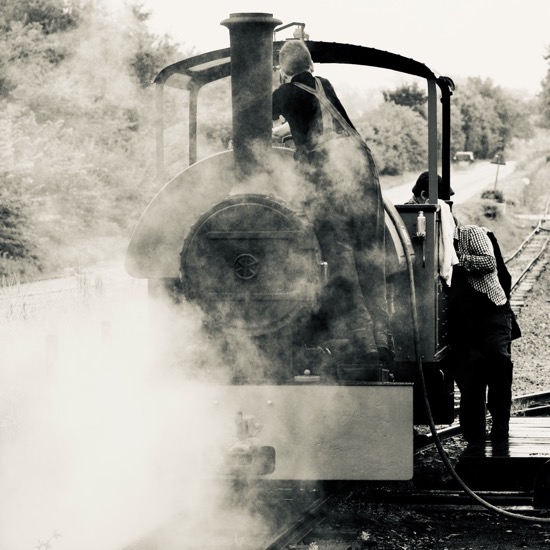 M1 and M2 chips upsetting the apple cart: for some reasons PC makers are seeing falling sales. Legislators determined to hobble USA tech companies and bugger security. RoboCup 2022 in Bangkok. Ask Eddy Cue what he thinks of user security when developers ignore the rules. A UK law may force Apple to use CSAM before it appears in the USA, presuming the fractured government can force it through. Apple responds to Pegasus and similar attacks with Lockdown Mode.

A number of reports have outlined a charging problem with the most recent iPad mini since the update to iOS 15.5 (Sami Fathi, MacRumors). I do not use mine as much as the iPad Pro so it had been sitting on my desk for a couple of days. I saw that the charge was 17%: a perfect time for a charge test. When I connected the USB-C cable it dropped immediately to 15% but the lightning bolt charge indicator was displayed. After a minute or two a figure of 16% was shown. When I checked a while later, it showed 100%, so I guess I am one of the lucky ones. Is voltage a problem (we use 220v here)?
I have been really happy with my recent Apple purchases: iPhone 13, M1 MacBook Pro, M1 iPad Pro and the iPad mini. I had been anticipating Apple silicon since the iPad with A7 chip when it was clear Apple was able to create advantages that other manufacturers could not hope to follow. The move to 64-bit apps was a masterstroke that gave an advantage of several months; and some security features such as the Secure Enclave were unique. Fingerprint ID and Face ID were well-executed on both handheld devices and Macs (with the T2 chip and then M1). The performance of these new devices is outstanding, and they run cooler too as less energy is used. With the moves to work from home and the arrival of Apple silicon, sales of Macs have accelerated considerably.
The M2 and later the M3 (and more) will push this advantage home, but PC makers are not happy. Jonny Evans (AppleMust) commenting on a report from DigiTimes writes that "Apple's competitors are facing dual headwinds of declining demand for their products while interest in what Apple offers grows." Competitors are concerned that with the new Macs they are going to lose further and there is more to come. My heart bleeds.

The current Dean at my Faculty is an Apple user as are many of the staff in the office, most having studied post-graduate degrees in the USA. He has been an enthusiastic user of Macs, iPhones and iPads for years. Currently he is busy with the organization of RoboCup 2022 to be held next week at BITEC in Bang Na, on the eastern side of Bangkok. The event starts next Wednesday and runs until the weekend (13-16 July), with a symposium on Sunday 17 July. This is an international event and so students are due to arrive from all over the world in the next few days. There is a YouTube channel and many of the videos there are in English.


I suppose it was inevitable, considering the way the cards have been stacking up, but the EU has confirmed that it is going ahead with its legislation that will see, in Europe at least, Apple and Google will be required to make considerable changes to iOS and Android. Amazon, Microsoft and Facebook (Meta) are also sure to be affected. The Digital Markets Act (DMA) and Digital Services Act (DSA), will be required to check for illegal content online, or face hefty fines; but it is the way the EU views competition that will perhaps have the main effects on users. As I saw recently when looking at the UK's Mobile Ecosystems market report from the CMA, which examined several of the same areas, the focus is on perceived monopoly and competion and hardly at all on privacy or security. I was disturbed by the way that input from Apple was brushed aside in the CMA report.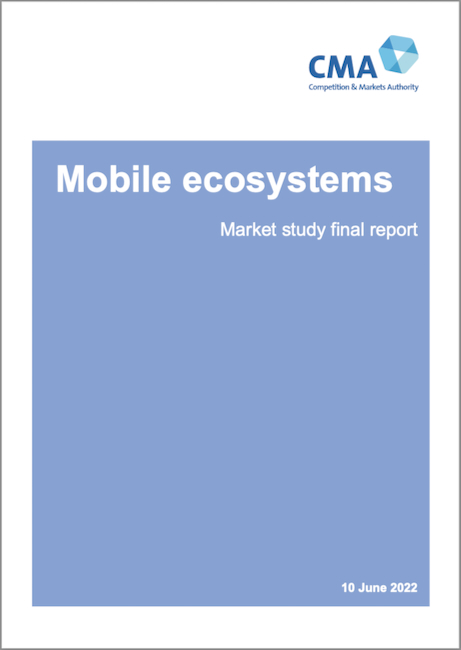 A number of sites commented on the EU development, with Hartley Charlton (MacRumors) opening with, "European Union lawmakers have approved landmark legislation to heavily regulate Apple, Google, Meta, and other big tech firms." Note the adjective, heavily. Legislators (not only the EU) seem to hate the idea of a company running without politicians poking their noses in.
Charlton's item summarizes the effects of the legislation accurately: companies will have to "share metrics with competitors, ensure that all apps are uninstallable, not preference their own apps and services, allow users to utilize third-party app stores, payment systems, and app sideloading. . . ." There is more in the second main paragraph that outlines the changes, and this will affect all the major companies. And it will affect users a lot too, many of whom will have their fingers burned, for example when they try sideloading.
Apple has already provided information about how it sees the effects of sideloading and I mentioned this a few weeks ago with a link to an item from Patently Apple. The title should be enough to stir users: Apple reports that it stopped $1.5 billion in fraudulent transactions in 2021. That article is worth reading again in the light of this pending legislation, particularly the summary of Apple's report on this. The Patently Apple report uses much of the Press release from Apple.
Note also (in another report from Patently Apple - and several other online sources) that several security experts, "including two ex-CIA directors and a past NSA director", have provided Apple with support on the question of sideloading and they see the risks, even if the EU and CMA will not. One of those experts is General Michael Hayden who received some notoriety for his comment in a debate: we kill people based on metadata. My students love that; but I put it into context and outline how General Hayden qualified this.
Since that revelation he has become a useful sounding board and his pragmatic comments on security are worth considering. If he, John Brennan, Mike McConnell and others see risks from sideloading, then the EU should too: "Requiring Apple devices to accept third-party apps and app stores necessarily increases the risk of malware on iOS devices, which directly correlates to an increased risk to national security. . . ."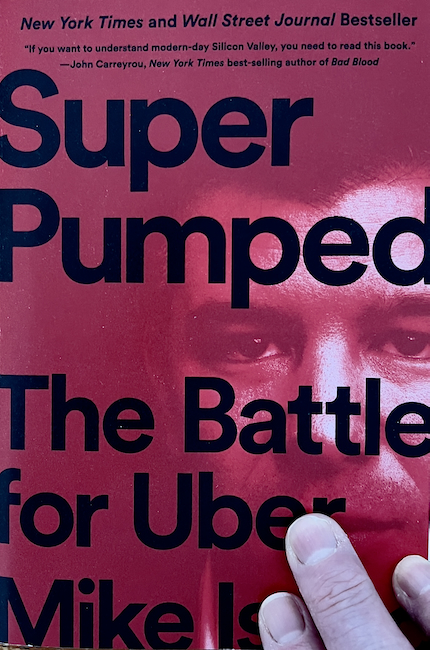 Patently Apple has been "on point" with this and related questions. I was intrigued by a link to an article on a Showtime series, Super Pumped - The Battle for Uber: "A story of ambition and deception, obscene wealth, and bad behavior that explores how blistering technological and financial innovation culminated in one of the most catastrophic twelve month periods in American corporate history." I copied that from the back cover of the book.
The Patently Apple description of the Showtime series, including meetings between Tim Cook, Eddy Cue and Travis Kalanick, so intrigued me that I ordered the book. I am still only halfway through this, but a few days ago read the chapter titled, "The Apple Problem" (153-164). This has some meetings but not all of those described in the article.
As Patently Apple writes, "The depths of deceitfulness by Uber was a perfect example of what companies are willing to devise in order to get around Apple's privacy rules and collect data on customers and their competitors." This is why app (and phone) security should not be left to bureaucrats.
Note that it was revealed that Facebook staff are able to access deleted user data and share the information with law enforcement (Pesala Bandara, PetaPixel) and they sacked the whistleblower. Note that Facebook tells users, "that once content was deleted . . . it would not remain on any Facebook servers and would be permanently removed." Not so, apparently.

Apple appeared to make a false step last year when it outlined ideas related to CSAM image detection. Make no mistake, these images are foul, dangerous and cause considerable damage to children who often do not realize what they are doing. Apple's approach was mixed with suspect image detection on messaging - warning children who were sending or receiving such photographs - along with the use of the CSAM database that would show mathematically if images were on a user's iPhone if they used Photos in iCloud. It was this on-device detection that upset many: privacy advocates and security experts alike. The detection depends on a mathematical hash that identifies a specific image and is done with no human intervention until a threshold (believed to be 15-20 images) is reached.
However, as many have argued, these identifying hashes could be substituted for faces of those who are deemed to be enemies of a government; and that government could theoretically insist that Apple identified users with these images on their phones. Like many examples of technology it can be used, or it can be abused. Although it may be put on hold with the current political situation in the UK, the Online Safety Bill keeps having amendments tacked on to it without proper debate and this week a number of sources, including Patently Apple are reporting that "The UK will compel technology companies to find ways to identify and remove child abuse images from their platforms. . . ."
It has been suggested that to comply with this, Apple could implement CSAM in the UK, although the original plan was USA first. Katyanna Quach (The Register) points out that the UK Government "wants communications, encrypted or not, to be screened for CSEA material". CSAM is child sex abuse material while CSEA is child sexual exploitation and abuse. The change here is that this legislation wants the authorities to be able to ignore encryption; or at least the companies must be able to do this and report any abuse. As with criticism about Apple's CSAM plans, Quach notes that, "Netizens may also not trust that just CSEA content is being reported."
CSAM Technical Information (left) and Apple's new Lockdown Mode - Image courtesy of Apple

In what may be a coincidental move, Apple updated iOS 16 betas this week and announced that in future versions it will include something called Lockdown Mode. This is a response to earlier cyber-attacks on iPhones and Android devices by the Pegasus malware that was found last year. Ben Lovejoy on 9to5Mac (and several other sources) outline the "extreme level of security", but point out that most of us will never need this, although we might still benefit. In some services, the ways in which attachments and other requests are blocked, including some hardware connections.
Graham K. Rogers teaches at the Faculty of Engineering, Mahidol University in Thailand. He wrote in the Bangkok Post, Database supplement on IT subjects. For the last seven years of Database he wrote a column on Apple and Macs. After 3 years writing a column in the Life supplement, he is now no longer associated with the Bangkok Post. He can be followed on Twitter (@extensions_th)