Thursday Notes: WWDC Nears - Green Thai Curry on the Menu; Taxi App Questions; Router Speculation and Security; Google Breakup Law
By Graham K. Rogers
---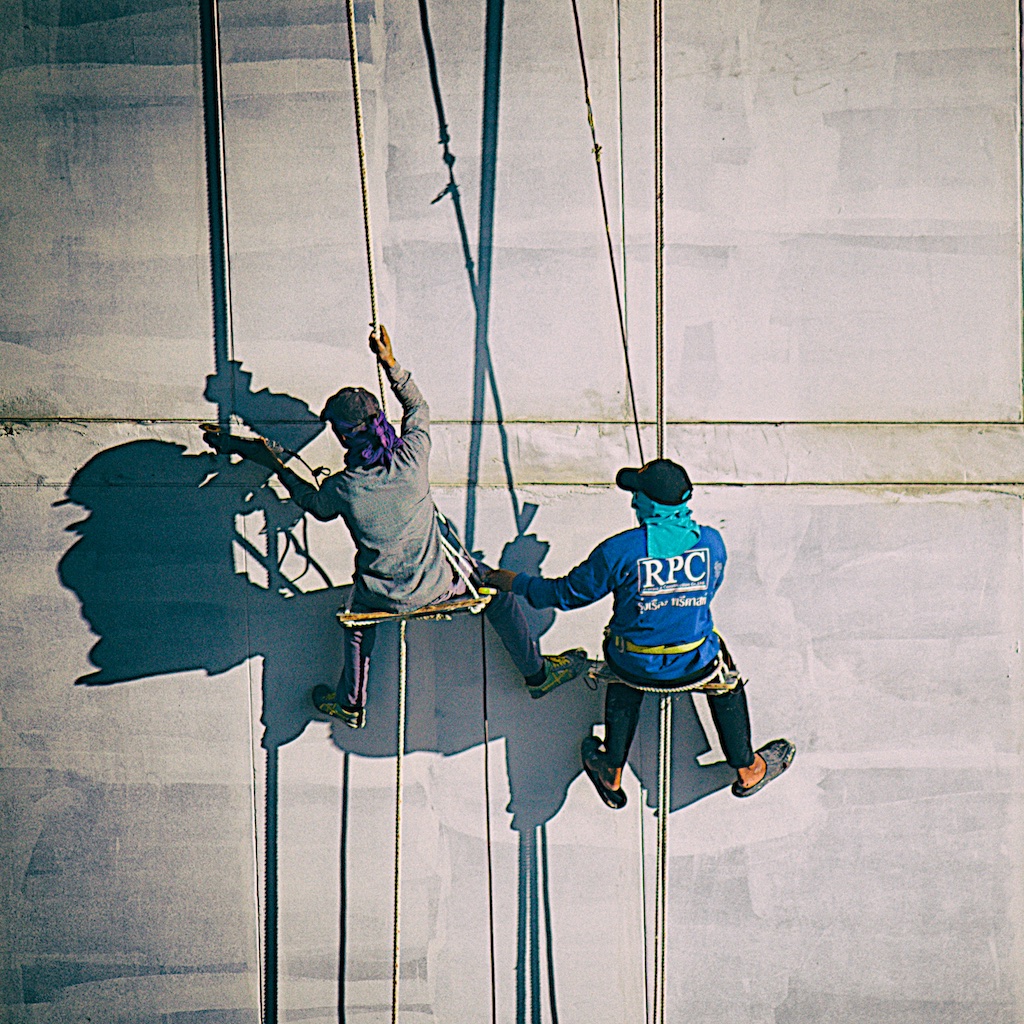 Information is arriving about what the few developers invited to Apple Park for WWDC will experience, including a green Thai curry. Apple makes it hard to comply with its requirements, but some developers break the rules and abuse customer data. Is Apple planning a return of the Airport router? Several commentators hold out hope for this. USA and EU legislation has been targeting big tech for a while, but a new law seems aimed at breaking up Google and others over advertising and use of data: about time too.

A couple of updates were released this week by Apple, although not all are available here. I started with the AppleTV which has updated its OS to 15.5.1. When I looked at the iPhone, expecting 15.5.1 which had been released in the USA, that was not available, nor was iPadOS 15.5.1 shown even after a restart. The iPhone update is to add contactless payments to the device and things are lagging in this area here. I will post more information if it becomes available. I tried again 2 hours later and again after 6 hours, but the update was still not shown, so perhaps this is limited to specific countries (or US only). There was also an update to 15.5.1 for the HomePod but the device is not available here.

Four time world champion, Sebastian Vettel had his bag stolen from a car outside his hotel while he was at the Spanish GP last weekend (Luke Smith, Autosport). Undeterred, he grabbed a scooter and set off, using Find My to track his AirPods. Although he managed to find them where they were indicated on the map, the bag and other contents were nowhere to be seen. It looks as if the thieves had dumped them, probably realizing the risk when rifling through the bag.


With WWDC just around the corner, Apple has released some updates on what to expect at this important event this year. Several sources are reporting on this, although the first I saw was from Stephen Warwick (iMore). He mentions (and includes) part of the Press Release from Apple although I found that there is more than one: some go back a few weeks. The press release that mentions the keynote address also outlines information about the Platforms State of the Union, and the Apple Design Awards, which are aimed at developers. The rest gives information that developers are probably already aware of on what to expect with the online format. Things are warming up.
I was pleased to hear that one of my former students has been invited to Apple Park as a developer. He announced this by sending me a menu item: Green chicken curry (geng keeo wan) - one of my favorites here. There is a full day of events on 6 June, with tour options. Breakfast is at 0800 and there is also lunch. We discussed a number of ideas including Uber, where he had been a few years back. I had already sent a link to an article on Uber's dealings with Apple (see below) and some of the points were confirmed.

Over the past few years in an Ethics and Morals class I have asked students to pick an app and make a presentation on the ethical problems they identify. The last couple of years have meant we switched from the classroom to video presentation but the ideas expressed are relevant. As well as overcharging from gaming apps, a number of these presentations have concerned food delivery and taxi services. In most cases, the students focused on the way the companies pay the delivery personnel, with some commenting too on the way the motorcycle riders are charged for the jackets and boxes that contain the food.
With the taxi apps, the emphasis has been on the charging of customers which leaves drivers almost nothing: they are not charitable workers after all. One presentation was on Bolt Technology, a European Ride Hailing Company headquartered in Estonia and their preparation in setting up. Unsuitable drivers were allegedly hired. When customers used the app, initially drivers were not told the price. At the time the student submitted the report, that had not been changed.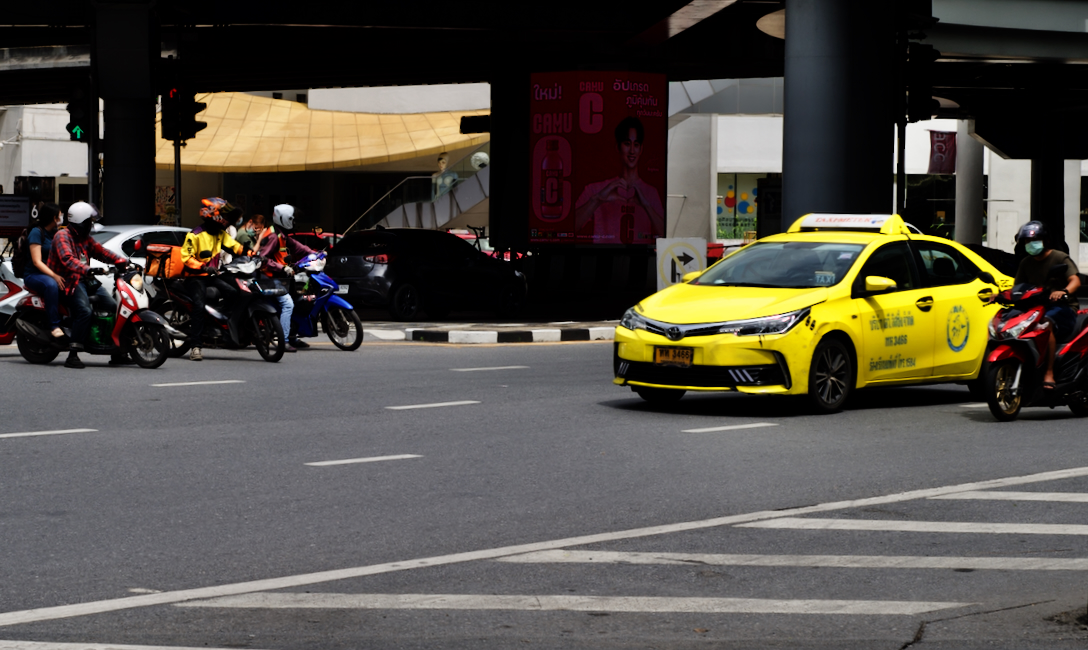 Random Bangkok taxi

I was in a Bangkok taxi when the driver was sent a message by Uber: drivers work for themselves and use other services to connect to customers. He was offered a one-way fare to Ayutthaya, about 65 Kms from where I am, with a fare price of 600 baht. Even I scoffed at that. He turned it down. Patently Apple reports this week of problems with the Uber app. The implications for both what we might expect if the EU has its way on side-loading, and the ethics of Uber are worth digesting.
I do not have to use Uber, but there may be unwelcome changes forced on me by the EU law, such as we all suffered when GPDR (General Data Protection Regulation) was foisted on us. Apple did better when it restricted advertising. With GPDR, everyone clicked, "Yes"; but with the reminders from Apple about the use of our data, a lot of people clicked, "No", causing Zuckerberg to stamp his feet.
This latest example is a little different as it is played out in a TV documentary on Showtime: Super Pumped - The Battle for Uber. From the description in Patently Apple it seems to be as revealing as the Netflix programs, The Great Hack, The Social Dilemma, The Billion Dollar Code and others. The article explains "how Uber plotted to work around Apple's Privacy Policies so as to be able to spy on their customers even after the ride ended." If that sounds bad, they were caught then lied to Apple about what they would do to redress the situation and were taken to task more than once by Eddy Cue.
They were caught again when they set up a geofence so that Apple would not find out what they had done. An Apple engineer took his computer home and that was outside the geofence. Not only were they cheating with Apple but they "used secret code to beat municipal pro-taxis policies that weighed against them. . . ."
As Patently Apple comments, "The depths of deceitfulness by Uber was a perfect example of what companies are willing to devise in order to get around Apple's privacy rules and collect data on customers and their competitors." Mind you, with taxi apps in some countries, the data is instead collected by the authorities. It is filed away and may never be used, but it is there, "for security reasons."
There is no way I can watch this documentary here, but there are some podcasts reviewing it. One mentioned that the documentary is based on a book, so I looked at a local online store (support local businesses first). No luck, but it was listed at Book Depository and I placed an order. I will keep my fingers crossed about video availability but I am not hopeful.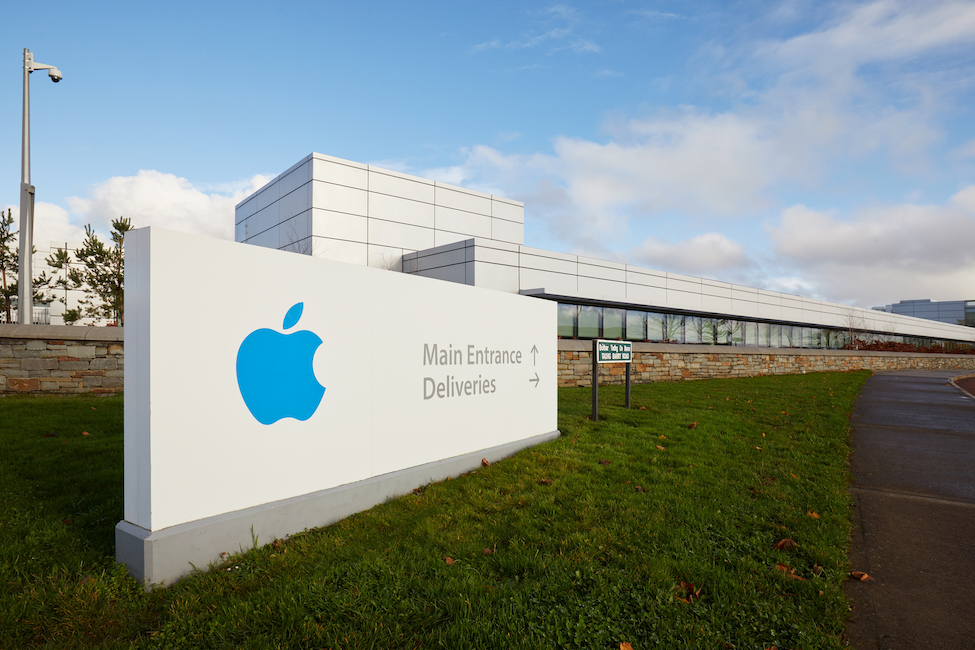 Apple's Cork campus - Image courtesy of Apple

A number of sites, international, tech-related and local, reported on Apple's plans to expand its Cork campus significantly. Allison McDaniel (9to5Mac) has some of the details and mentions that - as per the company release information - that Apple has been there for some 40 years. A new office building is expected to house some 1,300 new employees on top of the 6,000 already working for the company in Ireland. She notes that, "The Cork campus expansion will also feature an employee transport service and green communal spaces", adding that "the building will run on 100% renewable energy and have solar panels on all new structures, including walkways." The original source for the story was RTE (Raidió Teilifís Éireann) and Will Goodbody has several more details about the project, its effects and Apple's relationship with the city.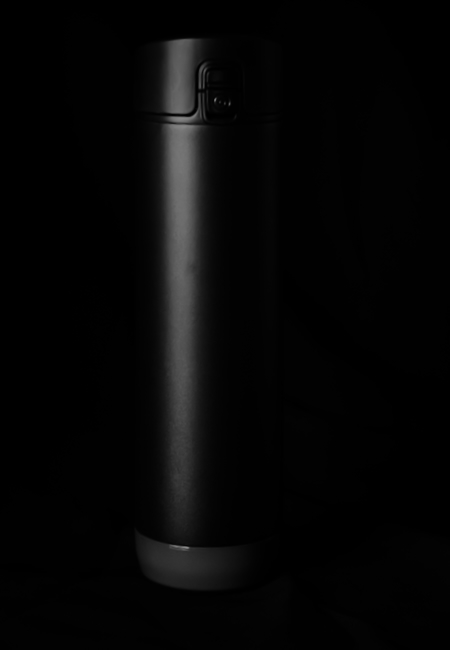 I ordered a couple of items from the Apple online store here at the end of last week: a Hidrate water bottle that works with the Health App. I also added the Apple cloth so that would be included in the free delivery. Processing began almost immediately and on Monday morning I received a message to say that the cloth was to be delivered that day. Not long after, a phone call from a delivery man confirmed the delivery, then Apple sent a message to say it had arrived.
I noted that the courier information showed that again the source of the package was Singapore, which explains why this arrived so quickly. It looks as if Apple has moved focus from China to Singapore in the last couple of years as even my M1 MacBook Pro and the iPad Pro originated there.
Delivery of the water bottle was slightly slower, although information was that it would arrive by Wednesday. As if to prove me wrong, a couple of hours later I had another message to tell me that the Smart Water Bottle was on its way with delivery expected Wednesday. Then on Tuesday morning the courier called and the bottle was delivered a day early. I set the bottle up with the app and have been using it for a couple of days. I expect to write some more comments on this in a day or so.

Although it was not the first report I read about Apple's new FCC filing that some identified as a possible Airport replacement, the comment from Olive Haslam (iMore), "This is unlikely to be the one thing we are all hoping it could be, though", makes a couple of serious statements. Haslam outlines the device and is another on the list who, like me, have expressed such a hope for Apple to produce another such device after the previous Airport Express was ended. I am still using mine. I did replace it with a Netgear WiFi 6 router for a while, but security questions (see below) had me bring the Apple device out of storage: it was up and running within 5 minutes on all my Apple devices, and with a suitably strong password.
A couple of days earlier in the week, Filipe Espósito (9to5 Mac) reported on the filing and has some more details on the potential of the device. What sticks out in this report is that the device supports "IEEE 802.11b/g/n radio," which is not the latest WiFi 6 capability (802.11ax), so as much as I would like a new Airport router, until I can find one I trust (or Apple does produce one) I will stick with the Airport Express that uses the 802.11ac standard. Malcolm Owen (AppleInsider) is dubious about the idea that "the device could be some form of connectivity add-on for a Mac" and makes a valid comment that "Rather than being a consumer-oriented device, this has more chance of being internally-used hardware, most likely for Apple's in-store service department, or retail displays."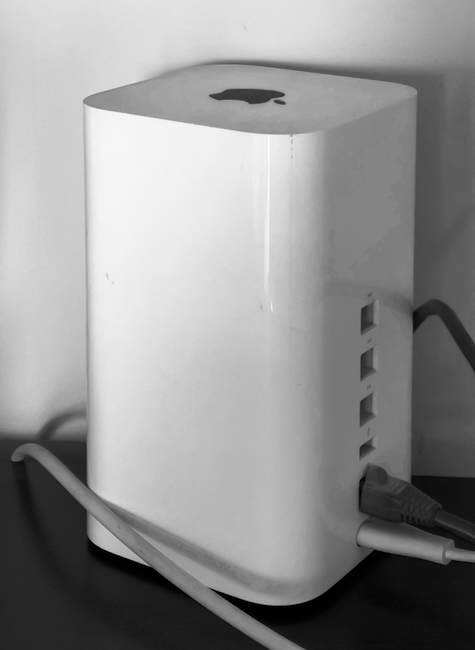 Also reporting on the filing, although with a degree of doubt, Jonny Evans (AppleMust) reports like others that "the new device carries two Gigabit Ethernet ports, a USB-C port, Wi-Fi, Bluetooth, and NFC antennas" and probably has an Apple processor, which does make it seem less likely as a wifi router. Evans adds that "a second model is available with just 1GB RAM and a Lightning port, rather than a USB-C port". As the device is meant to be connected to a Mac, the router idea does fade a little, although hope springs eternal. Keep up the pressure.
On the Netgear router I was using, I was unhappy with the inability to change the default password. I tried several times after finding that the initial setup would not accept the unusual characters I typed in: despite the manufacturer information saying this was possible. Such characters (e.g. %, *, >) are highly desirable for security purposes as they are less easy to guess. I use some like this, plus random upper-case characters: wH0 kn*wS?
After trying to change the password after initial installation, I also used the internal browser access several times, but was never able to change the password, so had to run with the default and I was never happy with that. Then I began to read online comment about the company's security problems and went back the the Apple router.
This week, there was some more news about the Netgear routers, with Zeljka Zorz on the Help Net Security site reporting that Netgear's BR200 and BR500 VPN routers have some vulnerabilities that are unfixable. These were discovered by a researcher and reported by Netgear although they confirm that there are unusual and specific circumstances needed to exploit the vulnerabilities and that it is possible to mitigate the risk of exploitation using a VLAN to isolate the network.

Some chickens may be coming to roost. We have been aware that legislators in Europe and the USA have a thing for the large technical companies and at some time they have all been subject to questions. Apple is highlighted frequently because it is Apple and if you want headlines, mention Cupertino and there will be more publicity. Apple, however, falls into a different category as it has been campaigning for user privacy, while others make their riches through using personal data. Of particular note here are Google and Facebook. I actually worry more about the latter, particularly after the way Cambridge Analytica and other organizations abused information and the uses it was put to.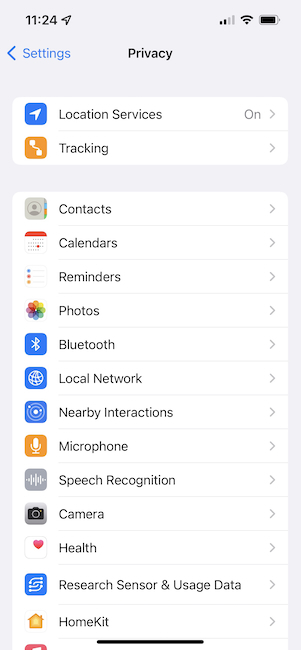 This week, the Washington DC Attorney General, Karl Racine "filed a lawsuit against Facebook and its founder Mark Zuckerberg . . . for a variety of data privacy law violations related to the actions of Cambridge Analytica during the 2016 U.S. presidential election and other third-party companies that used data from the social media site". There is quite a lot of information in the article on The Record by Jonathan Greig, although it basically summarizes what we have already known for a while. It does not involve any activities in other countries (at this time) and I look forward to some success here.
Also this week, Andrew Lin (Seeking Alpha) outlines a bipartisan bill introduced into Congress that will seek to "break up major digital advertising companies in the US". The main subject of the article is Google with the focus of the bill on digital advertising. The aim is to break up some of the larger companies if they have conflicting interests involving advertising. Google is said to have highly integrated operations, which seems something of an understatement. However, Line adds, "Other major tech firms such as Meta (FB), Amazon (AMZN) and Apple (AAPL) could also be impacted." Especially Meta, in my view.
What is particularly useful here is that the article outlines why Google is a major target both in the USA and Europe, particularly with regard to its acquisition of Doubleclick: "Google participates in literally every part of the online ad ecosystem and its highly integrated operations are the backbone behind the Google Network division. . . ." It does seem odd that users can just begin to think about a topic and advertisements appear onscreen. In addition Lin examines some other corporate breakups and how they fared: Standard Oil, Bell Telephone, Microsoft (overturned on appeal).
Graham K. Rogers teaches at the Faculty of Engineering, Mahidol University in Thailand. He wrote in the Bangkok Post, Database supplement on IT subjects. For the last seven years of Database he wrote a column on Apple and Macs. After 3 years writing a column in the Life supplement, he is now no longer associated with the Bangkok Post. He can be followed on Twitter (@extensions_th)