Weekend Diversion: The iPod is dead; Hopes for WWDC; EU Stealth CSAM, Sideloading and Cables
By Graham K. Rogers
---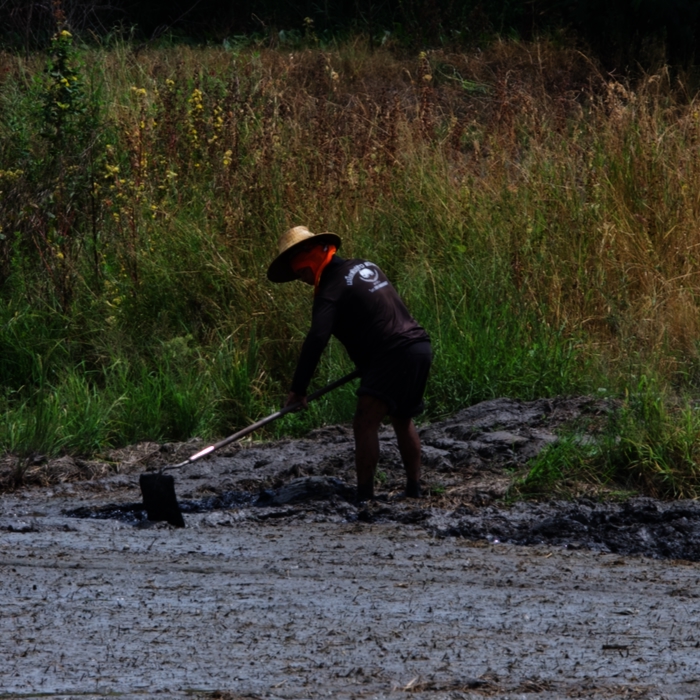 Twitter? Yawn. With the announcement that the iPod touch would no longer be available when stocks run out, Apple signalled the end of 21 years of the iPod: a device that changed music and led eventually to iPhones and iPads. The EU is up to its tampering with everything again, this time child pornography although like the other solutions they envisage, this may not cover future privacy problems for ordinary users. WWDC predictions abound, but what do I want?

I yawned when I read the news in several online sources that Elon Musk was perhaps not going to buy Twitter after all. The deal is on hold because of spam and fake accounts we are told. How many subscribers does Twitter really have (Al Jazeera). Although some sources suggest he never really wanted to buy Twitter in the first place, if he just walks away there is a fine of $1billion. If he can find some problem he may not be held to that.

This week it was widely reported that the iPod touch had been withdrawn by Apple, which signaled the end of the iPod line. This device paved the way for the iPhone and iPad that followed and in its various iterations, saw wide sales: not as high as when the iPhone later took off. The original device had a scroll wheel interface. This was a novel way to control any device: a touch interface that a user could click, like a mouse or trackpad to make a selection.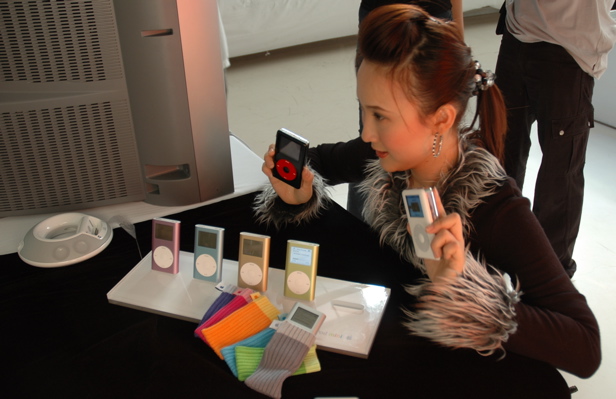 I had several of these over the years, including the iPod mini, iPod shuffle and the iPod nano. The first iPod shuffle was tall and thin, but this was soon replaced by a smaller version that could fit into that small pocket in a pair of jeans. I liked the iPod itself particularly as it allowed me to use it as a storage device and I could keep files on it. One product introduction here took over the now-demolished Bed Supper Club and there was a rather un-Apple-like demonstration.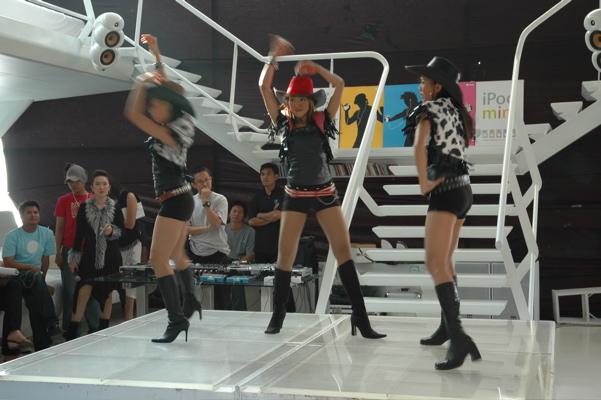 The iPod touch arrived here in late 2007 and as this was a long time before the iPhone would ever arrive. The iPhone 3G was the first and due to it being handled contractually by True, the iPhone did not officially exist here until the deal with True ended. The iPod touch was a useful substitute although 8GB was not enough for me. The year after the iPhone was announced, Apple updated the iPod touch, but the software was only available through the iTunes Music Store. That meant users here were excluded as copyright in Thailand was a contentious issue.
Several of the journalists at that January 2008 MacWorld event made ourselves unpopular with a couple of Apple personnel in San Francisco because of the decision: I was writing for the Bangkok Post then and it would affect Apple users here. One suggestion I made - for a second level store that handled apps only - was noted. A few months later (July 2008) the App Store arrived.
At that time I could not find the iPod touch 2 in the stores in San Francisco and surrounding areas, but in the main SF store, a voice behind me told me to wait until I returned to Bangkok. It was Therdsak Skulyong, Apple's manager in Thailand. When these arrived in late January 2008 one was reserved for me at Fortune Town. Reading what I wrote then, it was rather a limited device (no iCloud) and only usable with the limited wifi availability at the time although it was an advance on my Palm PDA. Plus music. There were few apps at the time, but I see an ancient icon for the YouTube that was installed. You will also see in the image I am using the iPod socks: another great product that was killed before its time.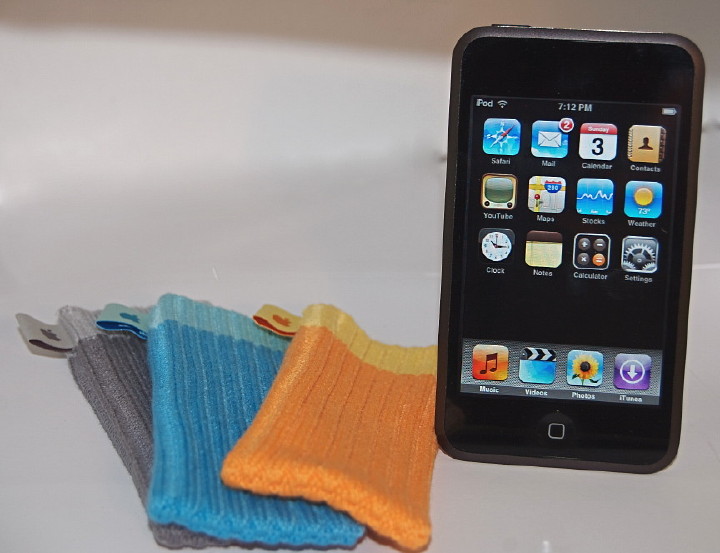 Several sources were reporting Friday (here) that the "final release candidate" for iOS 15.5 had been seeded to developers. We can expect that 15.5 will be released in a few days, and certainly before WWDC which is at the beginning of June. A beta of Monterey (12.4) was also released so that suggests the user release will also be arriving shortly. The watchOS 8.6 beta was also available for developers.

Unrelated to next month's WWDC there are rumors from Asia about new products, one of which is the iPhone. With the potential legislation from the EU concerning ports and cables it would be no surprise to see Apple produce an iPhone with USB-C and I have long been looking forward to this. All of my devices except the iPhone and my office Mac mini use this means of connection. The Mac mini has the standard USB ports. There are enough cables and adapters for that, so it is the iPhone that causes me problems as I have to have power adapters (some are USB-C and use suitable cables) to cover that. As far as I am concerned, a move to USB-C is overdue and the rumor is rehashed ideas. Patently Apple reports that if the move is mandated, Apple will be ready with adapters to help legacy users. Of course they will.
Another rumor from the same source concerns a new version of the Apple TV. Again this should be no real surprise, not that Apple has given any hints. What Apple does do is to update its products every so often. The Apple TV HD was released in 2015. The Apple TV 4K was released in 2017 and updated last year. Perhaps a new HD version is overdue. Christian Zibreg (iDownloadBlog) writes that Ming-Chi Kuo "is calling for" a cheaper version of the device and there is some sense to this if Apple is to compete fully with other services. I have kept with my early version of the Apple TV HD ($149 - 5529 baht with VAT) which is still available at 5,600 baht. The 4K version is 6,700 baht here ($179 - 6641 baht) so prices are comparable.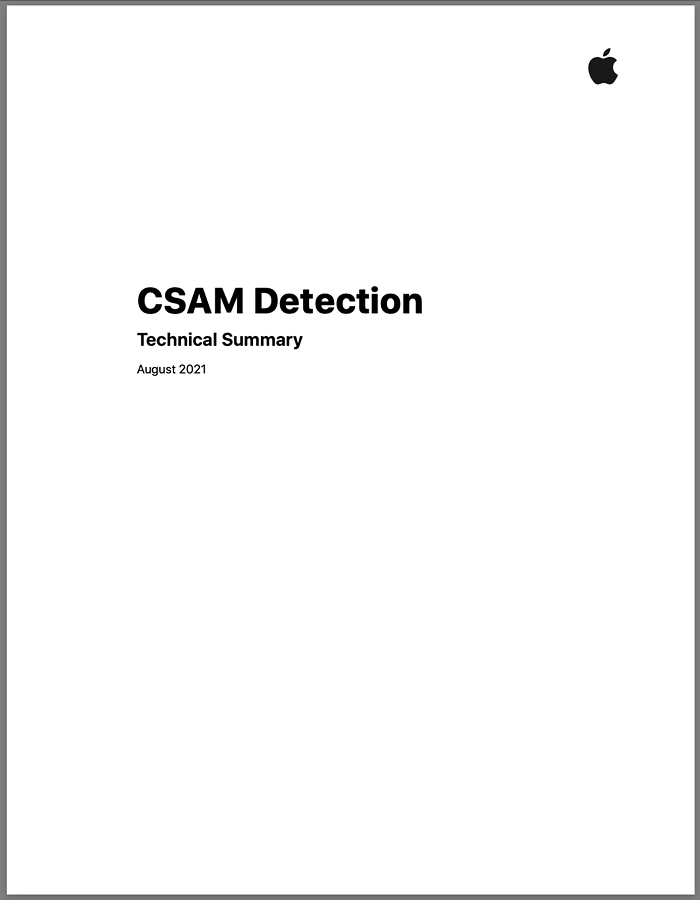 Apple was heavily criticized last year for the announcement that it would allow scanning of hashed CSAM images on users' devices, before uploading to iCloud Photos. While it is important to tackle the amount of child pornography and abuse that is available online, the method Apple intended to use potentially opened the doors to other problems. While the hashes (numerical codes) linked to specific images on a database only referred to those on that database, there were suggestions from several sources that warned of potential abuse. If Apple could be forced in some countries to use hashes for people whom the state declared to be enemies or terrorists, that could be open to abuse.
In the past nations have declared whole populations to be enemies of the state; and it is not uncommon these days: for example the Uyghurs in China where Apple, like other companies, already has several limitations in the way it is able to operate. Russia too, before the recent invasion of Ukraine, was already placing restrictions on how the App Store should operate and which apps Apple had to include with new iPhones.
Myanmar, just a few kilometers from here, used to have a law that made fax machines illegal and there have been a number of recent controls regarding internet use; before the days of computers, those in Romania used to register every typewriter so that pamphlets could be traced back. Other countries also have restrictive laws on the books and a change in government (e.g. Philippines) could mean changes to the status of people there.
Apple may have been a bit naive with the safety of hashes, but the publicity might have caused a rethink, although they recently announced the child protection features of messaging are to be made active. However, as Apple may well have anticipated, the EU is to release a draft law this week that could require tech companies like Apple and Google to identify, remove and report to law enforcement illegal images of child abuse on their platforms (Tim Hardwick, AppleRumors).
The article mentions that the EU believes that the technology exists to detect such images, although security experts disagree, which reminds me that the EU thinks sideloading is fine, although Apple and many experts think that iPhone security will be compromised. The EU seems to have some good ideas but either does not think through the full potential or dismisses any arguments that weaken their plan. Hardwick writes that, "privacy groups and tech companies are worried that the EU executive could result in the creation of backdoors to end-to-end encrypted messaging services, the contents of which cannot be accessed by the hosting platform."

I do not have predictions for WWDC - that's a mug's game - although I have a number of wants, particularly for the iPad Pro. The iPadOS is now more separated from iOS, and there have already been a few minor branches: things you can do on the iPad but not the iPhone. I would like to see more, so that the iPad Pro evolves to being a hybrid somewhere between the iPhone and the MacBook Pro. A priority, particularly in family use is the ability to set up separate accounts.
Macs have had this since OS X first appeared and I know of several homes in which one device is shared, especially since work from home and online meetings have become normalized. If the same device is used for the children who have specific device needs as the parents who are working from home it makes little sense to give everyone to the same set of apps, photos and files. Not all families can afford one iPad for each family member, so sharing is not unusual.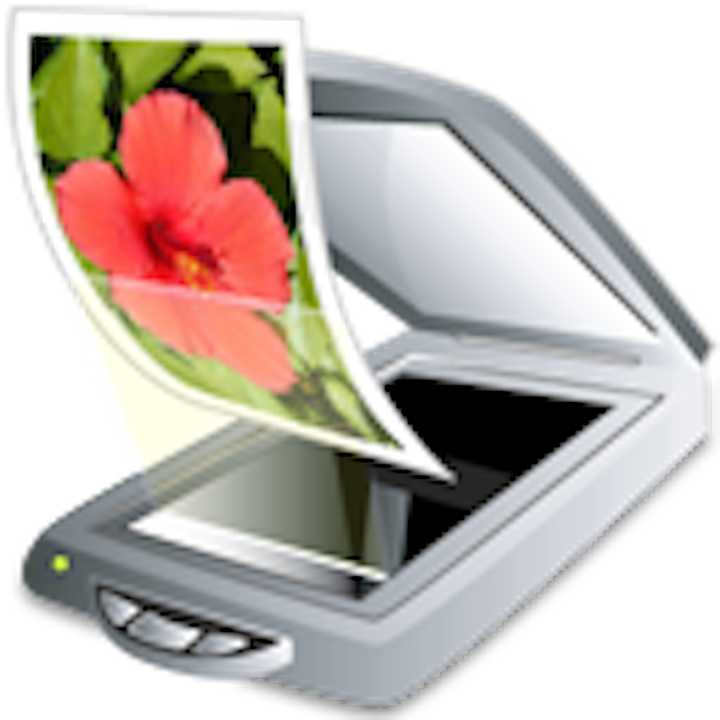 I often work with Photos on the Mac to make quick edits. The interface is fine for this, but two tools are missing in the Crop section: perspective and keystone. On the iPad and iPhone the editing interface is weak and does not match that on the Mac. However, the handheld devices do have perspective and keynote. Working in black and white is easier on the Mac as the tools in Photos on the iPhone and iPad are totally inadequate.
Related to my use of black and white film, is the inability to scan images to a high quality with a flatbed scanner. I am sure there is no software for a high end rotary scanner as well, but I am not in that class. I use VueScan on the Mac with my Canon 9000F scanner, but would love to use this with the iPad as well.
A last need, for the time being, is tethering: the ability to work with a DSLR connected to the iPad by cable. Hasselblad can apparently do it with their app; and I often connect the Nikon DSLR to the iPad to download photos directly. These are pretty big at 8256 x 5504 and around 60MB each, but the iPad Pro can easily handle at least 50 (the most I tried in one go). I have tethering software on the Mac, along with apps for other specific tasks, like photo stacking (Helicon Focus). I can only use software like this on the Mac, so the iPad Pro is not quite there yet.
Graham K. Rogers teaches at the Faculty of Engineering, Mahidol University in Thailand. He wrote in the Bangkok Post, Database supplement on IT subjects. For the last seven years of Database he wrote a column on Apple and Macs. After 3 years writing a column in the Life supplement, he is now no longer associated with the Bangkok Post. He can be followed on Twitter (@extensions_th)