Monday Review: CSAM Lurking in the Background; USA Tech Industry versus EU; When the Wrong People are in Control
By Graham K. Rogers
---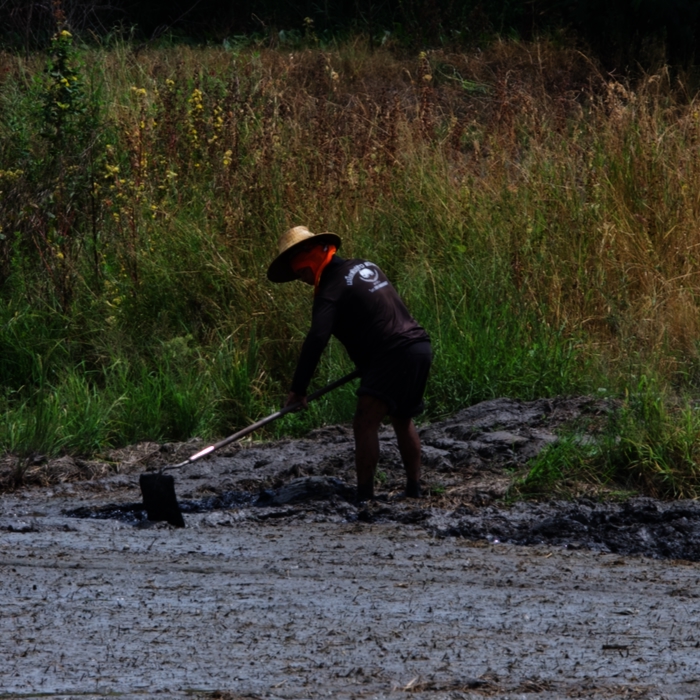 Apple is bringing its warnings on suspected images in children's messages to more countries. This may well indicate that its plans to roll out CSAM image detection on iPhones are taking shape. Security experts are concerned. They are also concerned about wide-ranging EU plans for Big Tech that may include sideloading on devices: that way madness lies. With its quarterly results coming this week (like those of Meta) Apple is facing the usual hand-wringing negativity from Wall Street experts.

During the week I wrote comments that focused on photography: digital and film. In the content I mentioned I had backed the Cinestill 400D project: particularly the part that was looking into development of 220 film. Cinestill writes this week that the overall backing has been good enough to move forward, particularly with 35mm and 120 orders, and they will be "making preparations to begin production on the 4x5 sheets as well".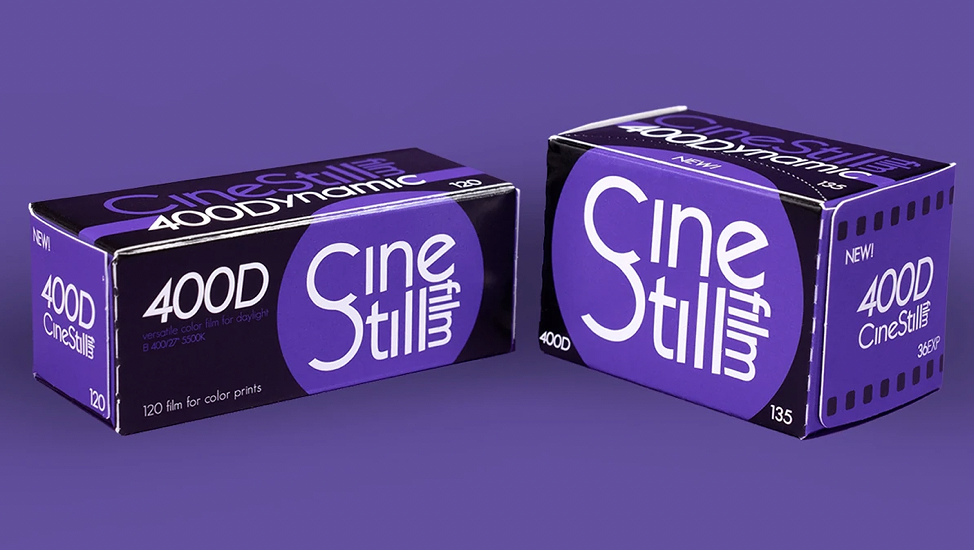 CineStill 400D - Screenshot from CineStill site

The 220 "stretch goal" was added late in the game and a total of 550 backers showed interest, which may put some brakes on this. I was however, pleased to see that with the obvious interest Cinestill writes that "The challenge now would be to see if we can produce 220 film at a much smaller scale than we originally found viable." It is not done yet, but if it does not fly, Cinestill tell us that they will "be giving all those that backed double the amount of rolls they ordered, but in 120 format" so I may still be able to try another new film.

Although we were told several months ago that the CSAM image detection had been put on hold, recent announcements suggest that parts of the system are about to be put into action. With the full plan, those with iCloud accounts would have any images on their iPhones checked against a child abuse database in the USA using hashes. It was not the images that were being checked but mathematical interpretations. If there were more than a threshold number, the images would be checked by a real person and alarms would be set off. There is a big difference between a couple of family images of your children in a a state of undress and images of abuse.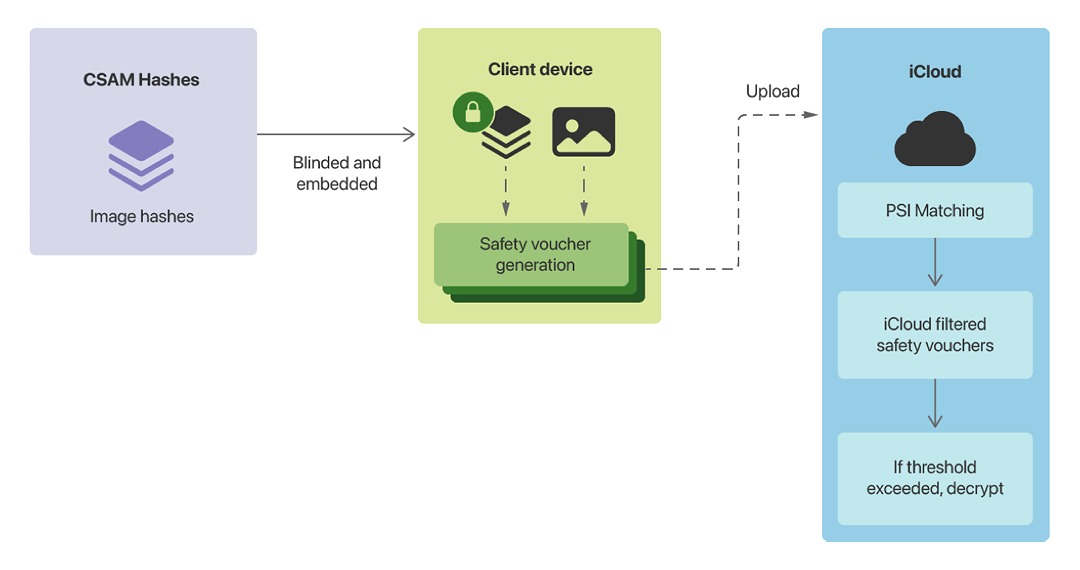 CSAM Process - From Apple Technical Summary (August 2021)

The problem for many commentators is that, while Apple only uses hashes from the CSAM abuse database, who is to say that, at some time in the future, a government might insist that hashes for suspected persons might be used. In the eyes of certain authorities, even a stray negative comment can put someone on a wanted persons list. In the public announcements that followed the initial outrage, it was not clear that Apple clearly understood the implications or the fears. In wide-eyed, naive honesty all it wanted to do was good. While there was considerable potential for limiting the spread of child pornography and abuse, there was potential for more.
Last week, Apple announced that not only were US users to be involved, but the ability to "scan messages sent to and from children will soon hit British iPhones" (see below). That was a part of the overall CSAM rollout that did not have so much negative publicity, as it was directed at young people who may be sent, or send (under persuasion or for innocent reasons) inappropriate images. This is done on the phone and then suspect images are blurred out while no information about the image is sent to Apple. It also appears from the article (Alex Hearn, Guardian) that no information is sent to a parent. CSAM image scanning is still on hold. In his newsletter, Mark Gurman writes, "The feature will be arriving in the U.K., Canada, Australia and New Zealand."

Several reports this week outlined impending new legislation from the EU about power connectors for electronic devices and more (Hartley Charlton, MacRumors, et al). The mooted change to USB-C will affect Apple with its Lightning port on the iPhone. I am not totally sorry that this could happen, although there are some caveats. One of these is the question about what happens if another, better standard appears in the future. After all, the connectors on our devices have gone through several changes over the years. I have had Macs that used SCSI, DIN, USB, FireWire (400 and 800), USB-C (with and without Thunderbolt), as well as various methods to connect video displays.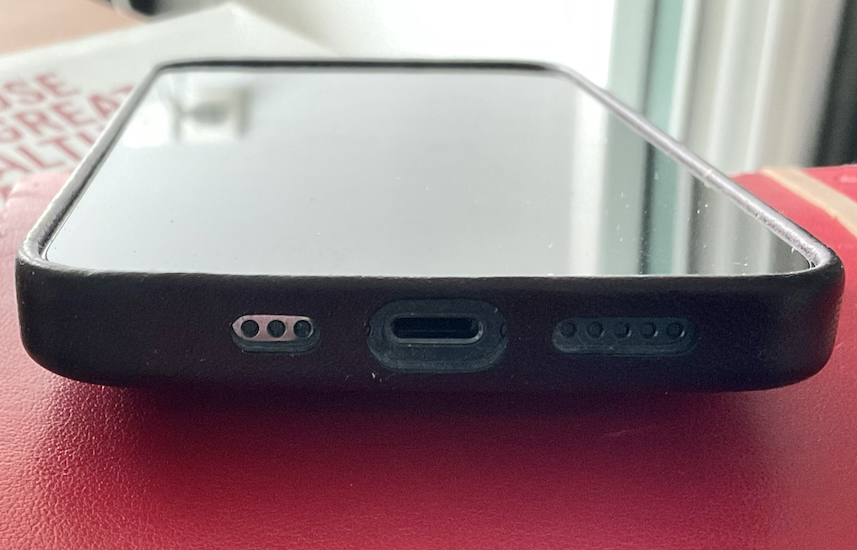 Lightning Port on iPhone 13

This later took a larger (and more worrying turn) when Stephen Warwick (iMore) reported on a leaked paper that suggests the EU is planning to be in full wreck-Apple mode. The cable change is manageable. USB-C is welcome as far as I am concerned. The other mooted changes, which have been aired before by commissioner Margrethe Vestager - who has been knocked back a couple of times in her plans for Apple - will change the App Store (at least in Europe) and perhaps put millions of consumers at risk. The leaked Digital Markets Act (DMA) information also indicates that Apple would also be no longer allowed to force developers to use WebKit, thereby changing browser use. In another report Foo Yun Chee (Reuters) writes that the DMA is targeting "large online platforms [who] will have to do more to tackle illegal content or risk hefty fines". This is not just about protecting consumers: the EU is trying to teach the public how to behave and how to think.
Apple does have considerable control over the app distribution but the intentions behind that when the App Store was first set up have kept iPhone users far safer than those that use other systems. Will the EU go the whole hog and insist that Apple provides an option to run Android on the iPhone? One also hopes that the EU will be taking a look at Meta which, after criticizing Apple for its 15-30% fees has brazenly announced that its Meta fees will reach 47.5% in some cases: that is 30% for its Quest Store and "a further 17.5% cut as its Horizon platform fees" (MacDaily News). The Meta quarterly report is on Wednesday this week (27 April) and it will be interesting to see if there is a return in investor confidence after its massive one-day share crash of $240 billion in February.

The leaked information from the EU comes a couple of weeks after an impressive list of Security experts came out firmly against the idea of sideloading, with particular reference to security in support of Apple in the Fortnite anti-trust case appeal. Patently Apple lists a number of names, including "General Michael Hayden and John Brennan, the former CIA directors, along with Mike McConnell, the former director of national intelligence and NSA director." These people may know a little more about security than Margrethe Vestager whose desire to open up the iPhone seems more like a campaign against Apple when user security (and more) is being pushed to the sidelines. I would have though the EU had more to worry about at the moment than Apple.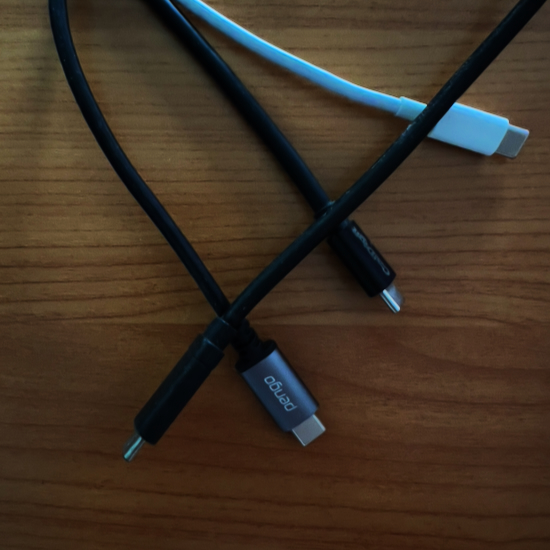 If these EU changes are implemented, I will deal with the cable issue easily as I have more than enough USB-C and Thunderbolt 3 and 4 cables. The issue of sideloading and payments to developers are other matters.
If sideloading is offered, I will ignore it and use only apps that run in the Apple ecosystem. I have seen enough problems with other systems to be unwilling to let my guard down. Note, however, that I do allow this on the Mac for a number of reasons: I always did (and so did many others); Apple does have guards in place, although they are relatively easy for users to circumvent; I install only software from sources that I trust, some of which I have been using for years (in some cases before OS X/macOS).
There are fewer users on the Mac while many using iPhones and Android have less knowledge about avoiding problems. My own family are a case in point. Having been given an iPad which had already been set up (and which still allows access by the family member who did this), they have passively allowed friends and other members of the family to make changes, without realizing what is being done; and then not understanding why the iPad works differently. I have finally persuaded them to turn on the backup and they intend to visit the nearest Apple store. I think they should wipe the device and start again, then not let anyone else near it.
Although that is anecdotal, there are hundreds of stories of others allowing friends, children, neighbors to borrow their phones or tablet devices and do damage. How many times, for example, have children been able to run up bills of hundreds or thousands of dollars when playing games without the parents realizing? Any way that Apple can help users protect their devices should be supported, not sacrificed for economic reasons.
I saw the final episode of WeCrashed this week. Sometimes the wrong people are in control. At the end of the final episode there was an old, recorded interview with Adam Neumann one of the founders, who is played by Jared Leto. It was uncanny how well Leto had captured Neumann's voice. That problem with the wrong people being in charge also comes through in a different way in the delightful AppleTV series, Slow Horses, with Gary Oldman. I am enjoying this immensely. Apple is also developing several more series to expand the service.
Although CODA is still unavailable here despite being listed in the iTunes Store, I was pleased to see that Kenneth Branagh's Belfast is now listed in the local iTunes Store as a preorder. I linked to that right away and look forward to it's digital release on 4 May.
How did so few people not see through the facade that a company (albeit one based on a good idea) was being run on? WeWork is still operating, so the idea was not all bad. Overconfidence and dodgy foundations are prime causes. Remember Enron? I also remember the giant TWA and PanAm airlines that disappeared, DeLorean (unconventional management and a problem product), a number of banks and Wall Street firms, Kodak (not seeing where the market was going, despite being one of the innovators of digital camera technology).
There is a list of disasters on a Yahoo! News page authored by Gabriel Olya. Other major crashes include the Dutch tulip industry in the 18th century (Adam Hayes, Investopedia), but more recent ones are Meta's one day loss of $240 billion: the largest one-day wipeout in US corporate history (Isabel Asher Hamilton, Business Insider). Taking these as comparisons, Netflix is nowhere near a crash risk.
However, we are told that Netflix has lost many subscribers in recent times which may be partly because many countries are returning to work. Even though that may be a little premature, it means fewer people are staying home so watch TV less. Of course there was a hit to the share price, sending it down significantly earlier this week. The pundits are emerging and there are suggestions as to how Netflix can be saved: this presumes that it is doomed, but like Apple that we are often told is at death's door, there is much life left in this corporate body (see below). One suggestion that caught my eye repeatedly as it appeared in many online sources was the idea that to attract more subscribers, Netflix should start to include advertisements. I am aghast. The lack of advertising is one off the attractions to me; and the addition of this to one service I had subscribed to hastened my move to Netflix in the first place. The Economist takes a look at the problem.
At $15.49 a month one can see there is a certain attraction to the subsidies that advertising would bring, perhaps even allowing a reduction in the monthly fee. However, when this was done for terrestrial services in the past, there has been no fee reduction. Here, where subscribers only see a small percentage of Netflix programming compared with the USA the fee is lower. I pay 279 baht each month ($8.20), although if that is for only around 20% of what US subscribers see that is not proportional. With only 41 percent of Netflix users paying for their own account (Comparitech) there are obvious losses being made here. Cutting the numbers who are not paying would be a good step to take and the company has been looking at ways to do this, but cutting off some accounts is possible and that would bring more pain initially.
The Guardian (Vanessa Thorpe) takes a look at this in a reasonable and balanced comment, and notes that worldwide, "the company has 221.64 million subscribers in more than 190 countries" so that 200,000 (admittedly with more to come) is a tiny percentage. The problem for investors, and particularly Wall Street, that any reduction means there is no growth and that is seen as disaster as we have seen with so much punditry on Apple.

This week I saw a negative headline: A Bad Apple. As this was on the often contradictory site, Seeking Alpha I had a look and was disturbed by the nature of the article, which I guess is aimed more at sending the share price down than making any significant input to the canon. With Apple's Q2 2022 results out this Thursday, it is surely pure coincidence that so many negative articles on Apple are appearing right now. The problem for the writer of the Seeking Alpha article is that Apple is nearing a $3T market cap and that of course is bad.
To non-investors like myself it looks good of course: Apple keeps going, although I am always aware that what goes up must come down (potentially). The problem for financial pundits is that this affects growth, a figure that shows what they think: that all companies must keep growing. We have noticed over the years that Apple is not like other companies: in the way it develops products and new markets; and in the way it often produces record quarterly figures, only for the shares to be brought down by hand-wringing from Wall Street who only look as far as the next quarter.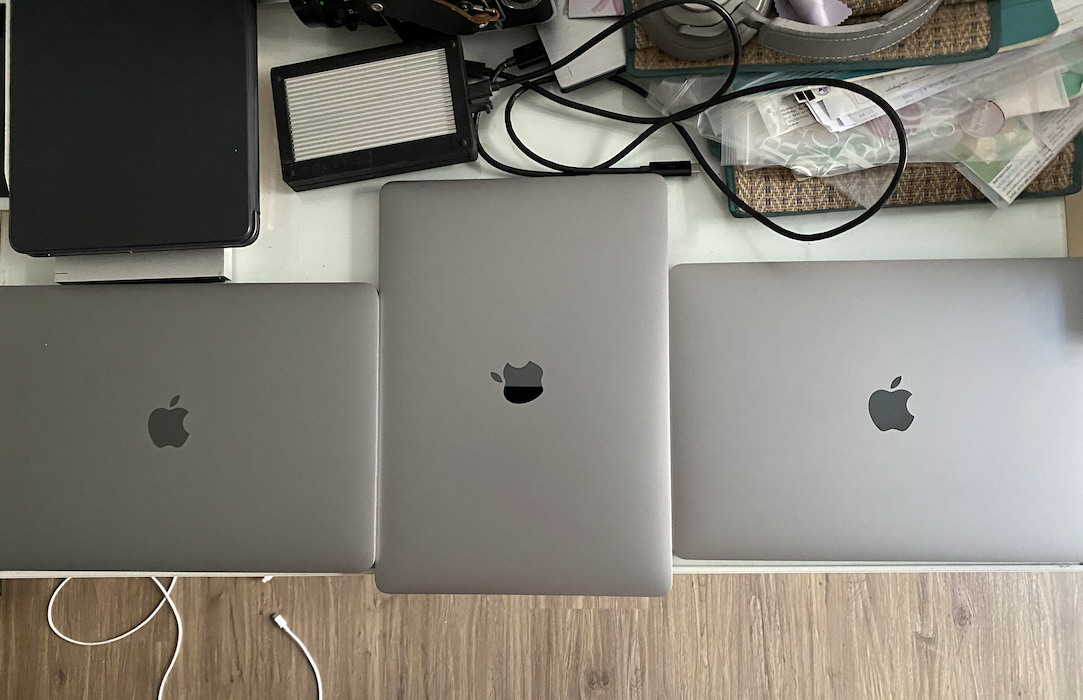 MacBook Pro versions and MacBook Air

I was absorbing some of the comments made, trying to empathize with the fears the writer had, but I stopped when I came to "my 2017 Macbook Pro is only marginally inferior to its 2022 successor" although he did mention the M1 chip. Maybe the writer at Millcroft research only does email and surfs the internet with his Mac and may have missed the enthusiasm (and figures) from IT sources online, who recognize the significance of the development of Apple silicon. My own experience with the two MacBook Pro devices mentioned (and another between the two) puts the latest MacBook Pro much higher in the performance stakes. Analytical articles by several online sources that are easy to find (if one looks) support my experience. That is the problem with taking investment advice from someone who appears not to understand the technology a company produces: it is not that the eye is not on the ball, they are looking at the wrong ball.
Graham K. Rogers teaches at the Faculty of Engineering, Mahidol University in Thailand. He wrote in the Bangkok Post, Database supplement on IT subjects. For the last seven years of Database he wrote a column on Apple and Macs. After 3 years writing a column in the Life supplement, he is now no longer associated with the Bangkok Post. He can be followed on Twitter (@extensions_th)