Wednesday Notes: AppleTV Advances; Airplay and the Disappearing Cursor; Angled Reporting on AirTags
By Graham K. Rogers
---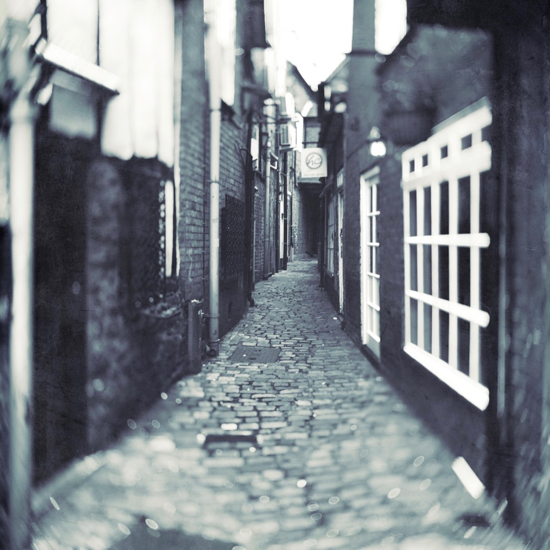 AppleTV is expanding with several more productions in the pipeline. With recent updates, we can also look forward to new features and new hardware from Apple. I am trying to make better use of AirPlay but keep finding oddities in this solution without a problem. AirTags are in the news again following research by one reporter that would not stand up to heavy scrutiny in academia.

Apple continues to back new programs and movies. It is reported by Joe Wituschek (iMore) that a new sci-fi series, Constellation, is to be produced, starring Noomi Rapace (the Girl with the Dragon Tattoo) and Jonathan Banks, the dour enforcer from Better Call Saul and Breaking Bad, which I have just started watching again. I enjoyed it so much the first time after one of my students put me on to it, but I am finding new angles and nuances that I missed the first time.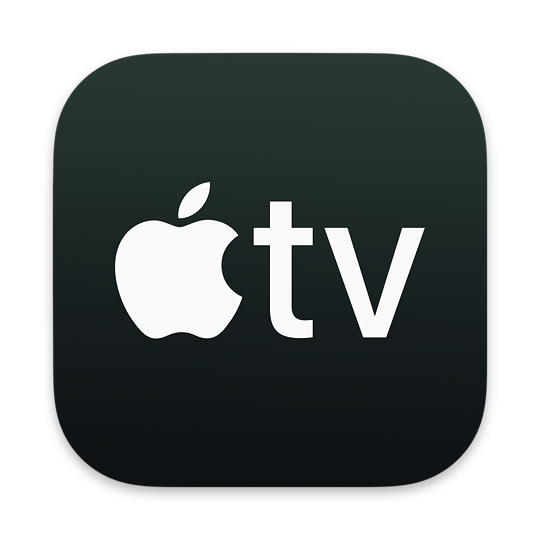 There was also an announcement that "The White Darkness", a series starring Tom Hiddleston - based on real life events surrounding Henry Worsley and his journey across the Antarctic. It sounds a bit more than just the adventure, with Patently Apple describing it as "a spellbinding story of courage, love, family and the extremes of human capacity."
Late Friday I also saw that a new comedy series starring Noel Fielding as Dick Turpin (the highwayman) is in the planning stages, Oliver Haslam reports (iMore). It is also reported that Tom Hanks and Gary Goetzman (that's Playtone) have inked a multi-year exclusive overall deal with Apple TV+ . We are told that this will cover "series, documentaries and unscripted projects for Apple to develop, produce and distribute globally". As MacDaily News writes, "Those who can wrap their heads around Apple's massive cash mountain and the company's unparalleled ability to generate cash can clearly see who the winner will be."
Further to this, Patently Apple reports on another series: a new workplace comedy series, called Loot. I was stopped in my tracks for a moment, but when I read the outline, it was clear that this is not related to the Joe Orton comedy. He also wrote Entertaining Mr Sloane and What the Butler Saw, among other plays and film scripts before being murdered by his partner. In this Loot, the main character "has a dream life, complete with private jets, a sprawling mansion and a gigayacht" but is betrayed by her husband.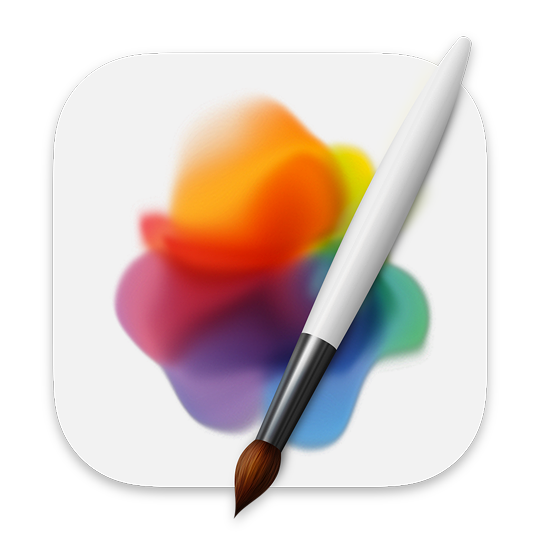 Last Friday was a bumper day for updates on iOS and the iPad, with several releases from Apple, including iWork, Apple Support, as well as several other 3rd party apps. With betas for new versions of the operating systems in circulation, it is expected that Monterey and iOS 15.5 will be released before WWDC. Updates for iMovie and Final Cut Pro, along with its component apps were released late in the week, along with an important update to Pixelmator Pro for the Mac.
Jonny Evans (AppleMust) writes about the possibility of Apple releasing its Apple Classical service with the release of that 15.5 update. I must admit I am looking forward to that as, along with Apple Music, I use other download services, such as Pristine Classical: remastered recordings from the past. Particular favorites are a 16-year old Yehudi Menuhin performance of Mozart's 7th Violin Concerto and recordings of The Berlin Symphony Orchestra during WW2, conducted by Wilhelm Furtwängler.
What else will come from that event in June, is speculation right now, but there are some hopes that iPadOS will have separate user accounts. I still dream of tethering, the ability to use a flatbed scanner and a proper editing interface for Photos, not the one-handed iPhone tools. As noted above, Apple also updated iWork - Keynote, Numbers and Pages. Does anyone call it that now. It used to come on a disk in a box with that name of course which could be purchased online and in the stores, but it is now a free download. Several, including Joe Wituschek (iMore) reported on the new features, including the fine editing of font sizes in all three applications.
Whether it will be kept for WWDC or announced separately, there are reports that a new Mac Mini is in the works. This has been expected for a while, but this rumor has some support in the code in the latest version of the software for the Studio Display (Oliver Haslam, Redmond Pie).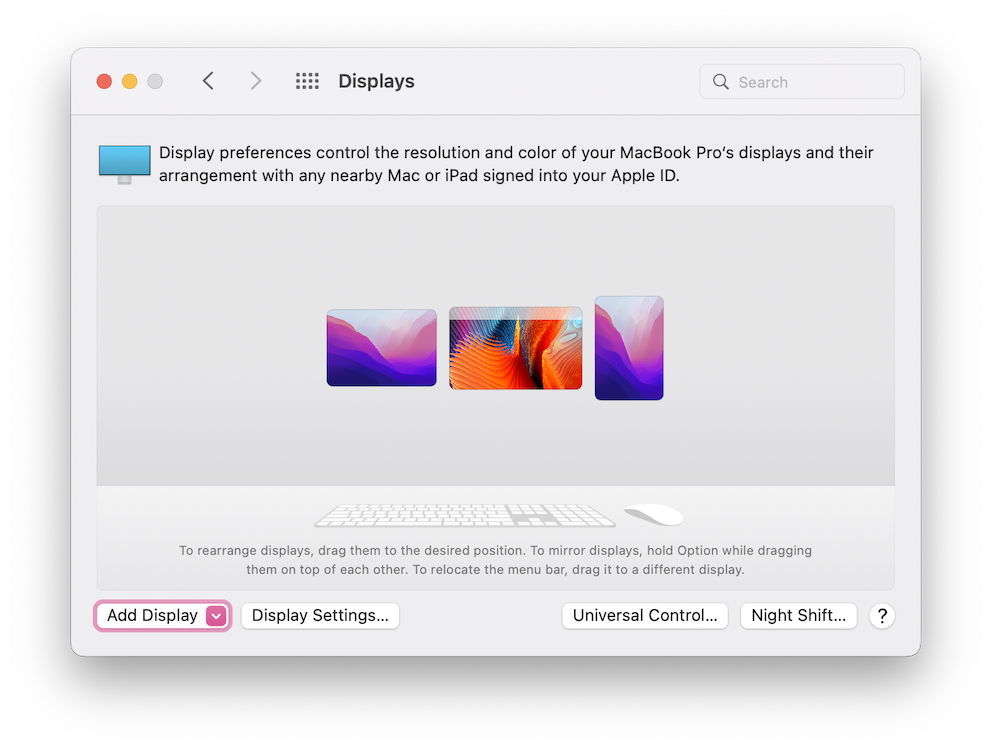 I have had AirPlay enabled since the last updates and have set it up with the two iPads: iPad ad Pro to the left of the screen and iPad mini to the right. When I attach the HP external display, for example when in a WebEx meeting, the iPads move up and appear to the left and right of the display, not the Mac. I also liked the way (mostly on the iPad mini) that the System Preferences > Displays panel shows the orientation of the device (landscape or portrait) and will switch when I move the iPad. A nice touch.
This is still a solution in search of a real problem for me, although M. G. Siegler is convinced of the brilliance of the feature: it just works. I am beginning to get the idea a bit when in an online meeting this week when I slid the cursor over to the iPad and looked at data in an app. I sometimes move it to one of the other devices without realizing and the external screen adds to this. It will be far more useful when WebEX brings the feature to its apps and I can avoid having to connect the iPad via cable with QuickTime. That has to be done in the correct order too: cable before QT, and QT before WebEx.
I was working on the iPad Pro and I read some information about the new Visual Look Up, which does not seem to be available here (Singapore and Indonesia, yes) like many language-related features. Someone at Apple must think that no one here can speak English. The iPad was on a writing table in front of me, with the Mac on my desk to my left. I reached for the Mac and looked at System Preferences. I noticed that the cursor had appeared on my iPad Pro and moved it to the left to put it back on the Mac screen. That did not work as the iPad Pro is recognized as always being on the left of the Mac. When I moved the cursor right (despite the Mac being on the left) the cursor was again on the Mac.
Another feature I like on the iPhone is the double tap on the back. I had it set up for magnify until Hamlin Rozario (OSXDaily) wrote that it could also be used for screenshots. I use these a lot: for use in these comments; for passing information on and helping others; and to record a specific interaction, in case someone deletes it later. I have been finding the use of the volume and screen-off keys a little difficult, and then there are the times I press these accidentally, creating shots I do not want. The article talks users through the way to set up any of the BackTap options and I fixed that right away.
Oliver Haslam (iMore) has a useful hint for those wanting to check the internet link on a Mac. There are a couple of tools available in the Terminal but this is a new one for me: typing in the command networkquality gives the user some information about the connection which may differ from a commercial speed test, such as the one I tried a few seconds later. I ran these twice and both times the commercial app gave higher readings.

News sources were back finding problems about AirTags and the danger they pose to unsuspecting people without iPhones, but the article these comments are based on leaves out a lot of information and is notably biased. The original report was by Samantha Cole on Vice who discusses the examination of police records. However, the request for records was deliberately angled towards AirTags (they found 150 reports) from 8 police districts after asking for details from the country's largest police departments. No requests appear to have been made concerning other tracking devices according to the article.
From the 150 reports, the article adds that, "Several involved people who got AirTag notifications on their phones but couldn't find a device anywhere" so these might have been someone nearby with a bunch of keys that had an AirTag moving in the same direction, at a mall, on a bus, on the metro or in a car in city congestion. That is not suggested as a way to explain these (unnumbered) non reports in the article.
An assertion that "AirTags have always implemented a notification feature that alerts people with iPhones if an AirTag is traveling with them; anyone not using an iPhone or Apple device, however, would never know" is not true. There is an app for Android devices, although it has to be downloaded and certainly has limitations. It is not until about halfway through the article that it is mentioned that there are other trackers, although only Tile is named - almost in passing - before returning to the "Apple is bad" idea.
With Pegasus, the user tracking appeared to be aimed at Apple users initially because the Android logs were less easy to decipher. Apple has provided a warning for iPhone users if they are apparently followed by an unrecognised AirTag, but Android users need to install their own app if they think it is needed. That is not Apple's responsibility. What, however, about those who are tracked by tags other than those made by Apple: ignorance of the fact does not mean it is not happening, but the relative visibility of the AirTag means, in some minds that they are the only problem.
Graham K. Rogers teaches at the Faculty of Engineering, Mahidol University in Thailand. He wrote in the Bangkok Post, Database supplement on IT subjects. For the last seven years of Database he wrote a column on Apple and Macs. After 3 years writing a column in the Life supplement, he is now no longer associated with the Bangkok Post. He can be followed on Twitter (@extensions_th)