Thursday Review: Moving the Goalposts with Ultra; M2 and Mac Pro Down the Road Apiece; Monterey Webcam Fix
By Graham K. Rogers
---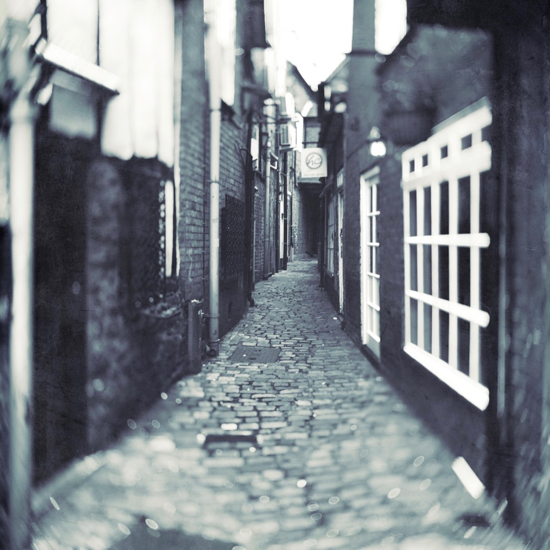 The delivery was bland, but the content shone. Apple introduced new products, color options and a signpost to the future of Apple silicon. Although the expected M2 was a no-show, a scaled up M1 Ultra that is installed in the new Mac Studio was a surprise. The Mac Pro is coming later. Also announced were an updated iPhone SE and iPad Air with the M1 chip, plus a new 27-inch Studio Display with 5K Retina.

In the last couple of days before the Apple Keynote Event I took note of the rumors that were flying about. These were (as they appeared in my timeline) as follows. The hot rumor was that the M2 chip was being tested in multiple devices. The obvious implication was that at least one Mac with this new superchip was to be revealed at the Event: no. However, John Ternus mentioned in passing that there will be a new Mac Pro in a couple of months. As this is expected to outperform what was announced at this event, this will be quite a device. Although I expected OS releases with the event, these will be released next week.
Latecomers to the speculation were a green iPhone and a purple iPad Air. The former rumor was unexpected. It turned out to be true, but there were two different greens. As Apple does vary the colors, the purple option for the iPad Air was nearly true. The iPad Air colors are black, white, electric orange, dark cherry, English lavender, and marine blue. To add to that a rumor that the iPad Air would appear with the M1 chip was also confirmed. This puts it close to the iPad Pro in the performance stakes; but Apple has never been averse to cannibalization.
Another surprise was that there would be a larger Mac mini and the name "Studio" was suggested. Spot on, but this exceeded some expectations, particularly with what was inside. I don't think anyone predicted this: too focused on the M2 that never appeared. Along with this mini Pro was the idea of a cheaper "Studio" 27-inch display as well as high end one. In the end, there was just one, but that was quite enough with the options. Another rumor suggested a display with the A-series chip. That was right too as the new display has that chip inside.
Despite several rumors about M2 Macs being the best from the event, these did not appear, but what was announced seems to have satisfied many pundits (me too), particularly for the implications concerning the control and development of Apple silicon: there clearly is much more to come.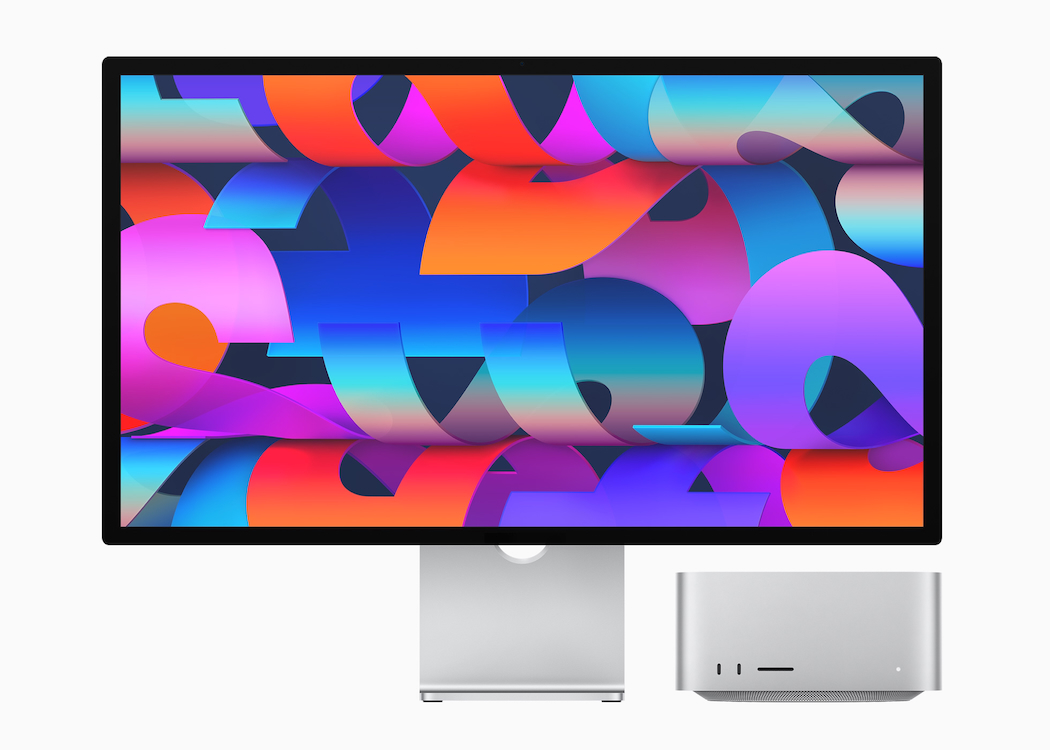 Mac Studio and Studio Display - Image courtesy of Apple

Overall, the video event seemed to be low on sparkle in terms of delivery, but certainly not in content. As well as highly competent experts in the different areas, particularly John Ternus and Johny Srouji, Tim Cook, wearing blue sweater and yellow watch band - the colors of Ukraine - continued in his ringmaster role.
First to be announced was the long-expected iPhone SE and iPad Air. I was impressed with both. These basic models have several high level features that make both highly attractive. I was pleased by the addition of the M1 chip to the iPad Air. That had helped my decision to buy the iPad Pro last year This means the iPad Air is pushing the Pro models. The introduction mentioned a new version of iMovie that will be coming next month and some screen shots were used in the presentation.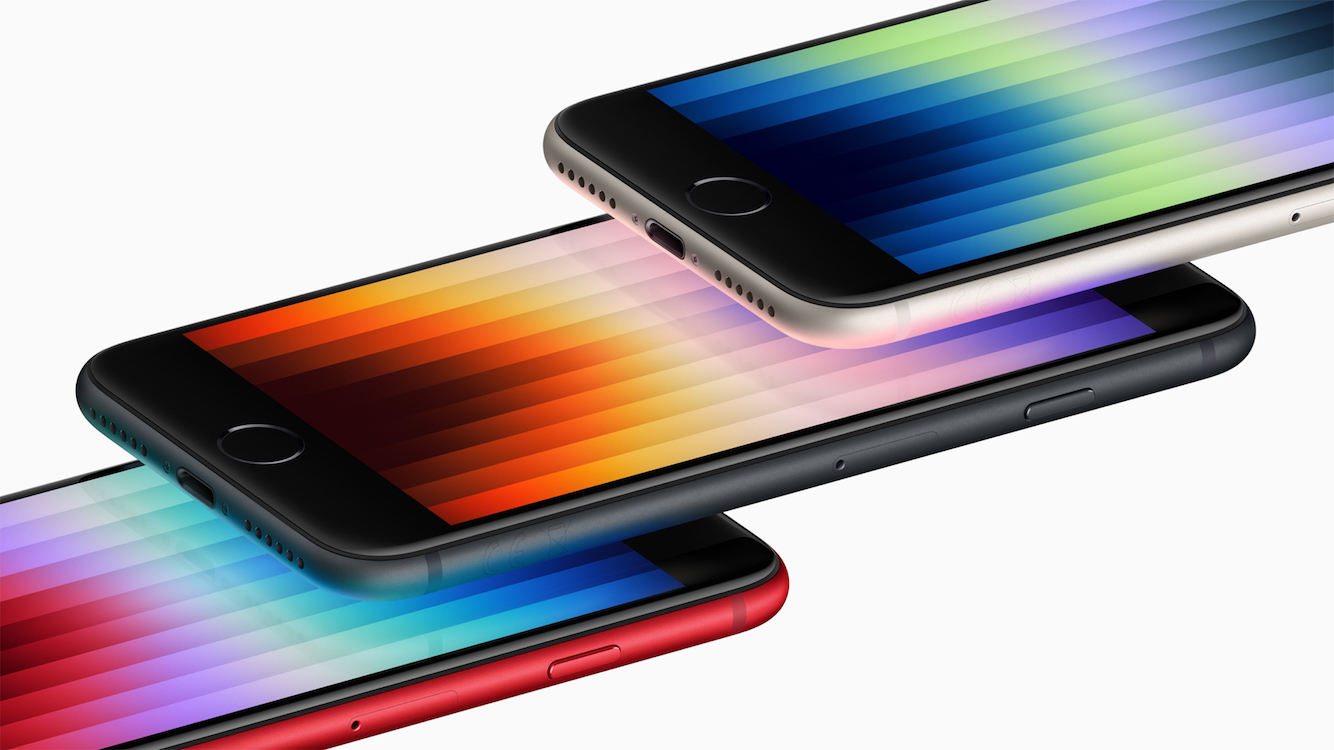 iPhone SE with A15 Bionic chip - Image courtesy of Apple

The iPhone SE has the A15 Bionic chip like the current iPhone 13 and is in three colors, Midnight, Starlight, and (PRODUCT) RED (Stephen Warwick, iMore). The pricing starts at $429 and orders open in the USA on Friday. In Thailand it starts at 15,900 baht with orders open on 18 March: that is an unusually fast release for here.
While looking through the early morning news, Wednesday, Stephen Warwick was first out of the blocks with the next announcement, the iPad Air with M1 chip (not the M2 that some rumors put out), this was also covered by Cody Lee on iDownloadBlog as well as others. This starts at $599. It is priced, starting at 20,900 baht here, but we are asked to check back later for availability: not here for a while yet.
One of the recent rumors was confirmed by Michael Simon (MacWorld) and the green iPhone is real. Indeed there are 2 colors: Green; and Alpine Green for the iPhone Pro and iPhone Max. In the USA this is available for ordering on 11 March. In Thailand preorders start 18 March: again unusually quick. We normally have to wait weeks for such new products.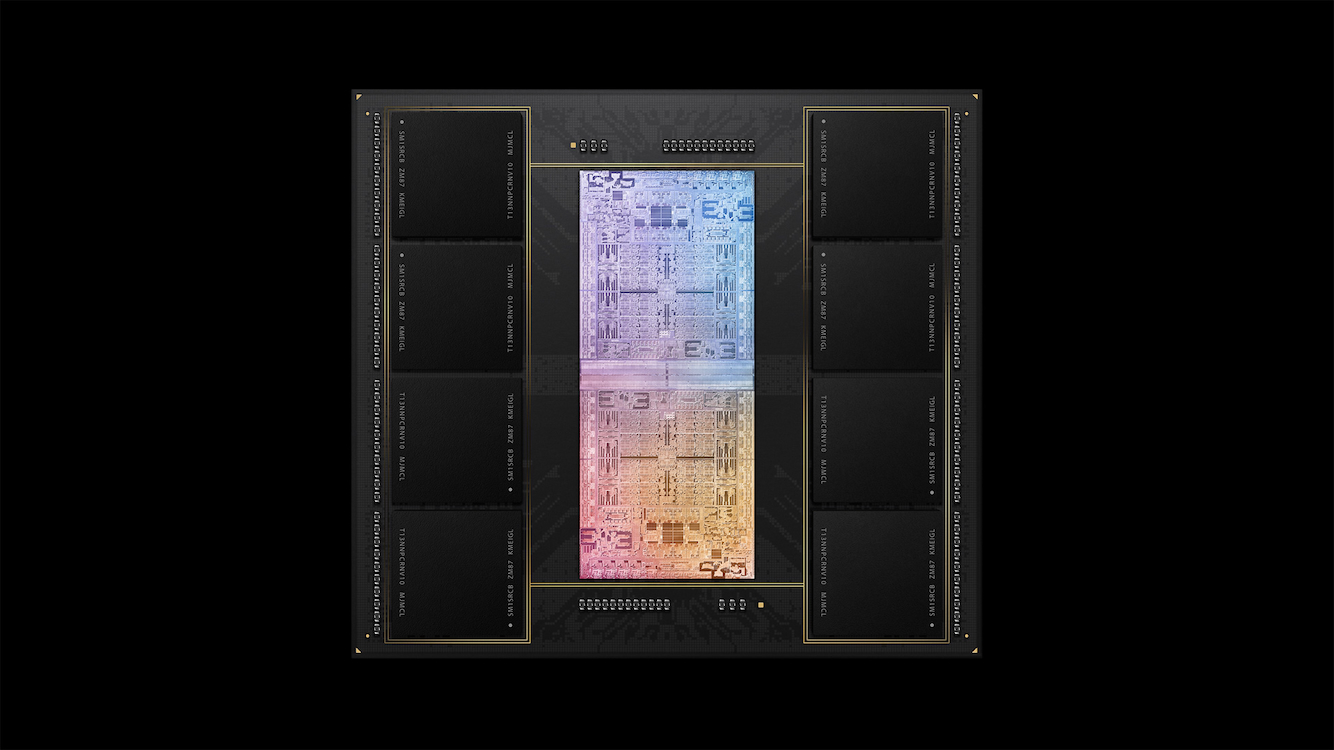 M1 Ultra with 114 billion transistors and up to 128GB - Image courtesy of Apple

While most were expecting the M2 chip, Apple announced another M1: the M1 Ultra. This has some impressive specifications and shows how scalable Apple silicon is. Oliver Haslam on iMore tells us this has "20 cores, 16 of which are high performance." He adds that "In terms of GPU cores, a massive 60 are offered and 32 Neural Engine cores". It can perform 22 trillion operations per second. That is some speed. I have not seen any benchmarking figures yet, but will this outperform the latest Intel chips? Leapfrogging. Patently Apple calls it the World's most powerful PC chip.
The sum is greater than the parts and the presentations outlined some impressive figures, including the ways in which the Mac Studio exceeds the current Mac Pro with its Xeon multi-core processors in some ways. There is clearly much potential to come from the way in which these chips can be extended. John Ternus briefly mentioned that the MacPro will be updated in a couple of months: WWDC? To help us understand the power, Jonny Evans (AppleMust) reports that benchmarking figures from Geekbench have been released: "M1 Ultra delivers a single-core score of 1,793 and a multi-core score of 24,055." He adds that AMD's best chip, Threadripper 3990X achieves 25,133 multi-core and 1,213 single-core." Other useful information in the article are comments from industry pundits. The first M1 was a shock to the system; the M1 Ultra has moved the goalposts again and indicates that Apple is capable of pushing output to far higher levels, and far more quickly than more traditional chip development (e.g. Intel) has been used to.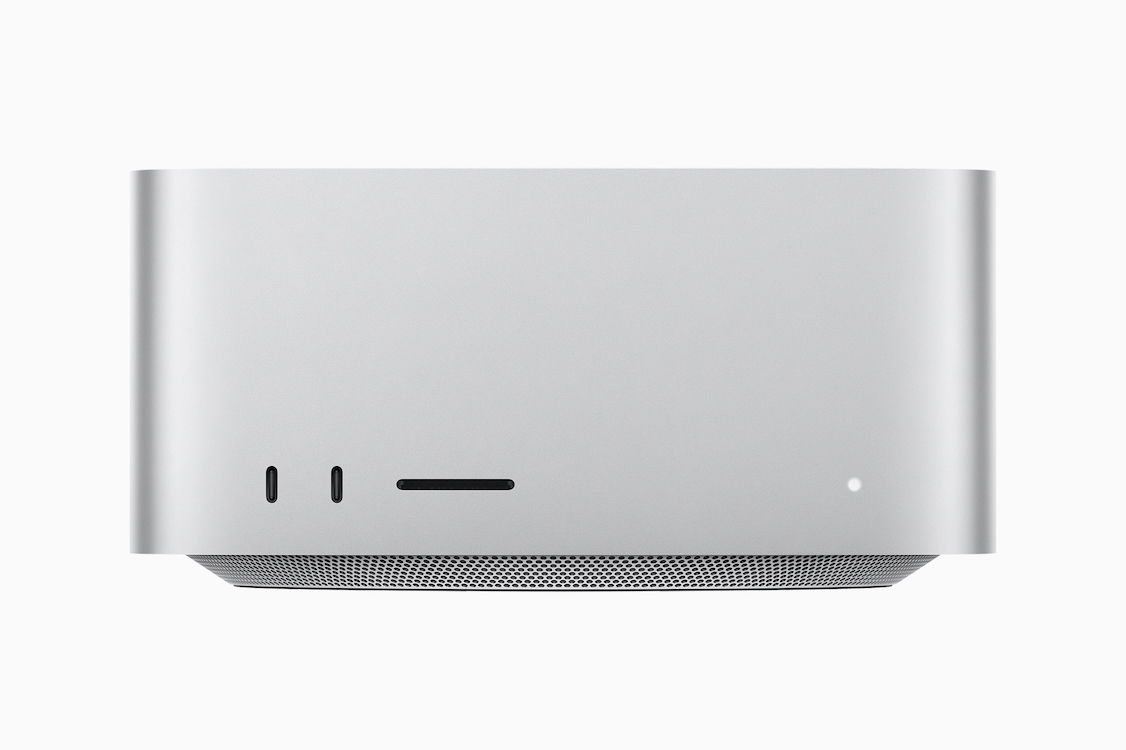 Mac Studio: Front - Image courtesy of Apple

John Ternus outlined Apple silicon and the next advance: the M1 Ultra. He called this, One last chip that was being added to the M1 family. I thought that comment was significant: one last chip, implying that Apple is ready to move on. I would have liked to have been a fly on the wall at Intel. In his video presentation Johnny Sirouji explained how the Ultra was made: the Max has a hardware connector - UltraFusion - that has enabled data to be passed between the two parts of the Ultra: effectively two M1 Max chips working together. Johnny Srouji explained some of the technical aspects, although his explanations never go into jargon and remain understandable. There are limitations and normally two chips would be connected via the motherboard, which has tradeoffs. The solution was a hidden feature and concerns the way two Max chips are linked to form the Ultra, that (according to the video) is interconnecting technology built into the M1 Max that allows even further scaling: UltraFusion.
In the review of the M1 Max in October last year, Andrei Frumusanu of AnandTech appears to be unsure of what the chip revealed: "Apple's die shot of the M1 Max was a bit weird initially in that we weren't sure if it actually represents physical reality - especially on the bottom part of the chip we had noted that there appears to be a doubled up NPU - something Apple doesn't officially disclose" [my italics]. The NPU is the neural processing unit. That now appears not to be what this was.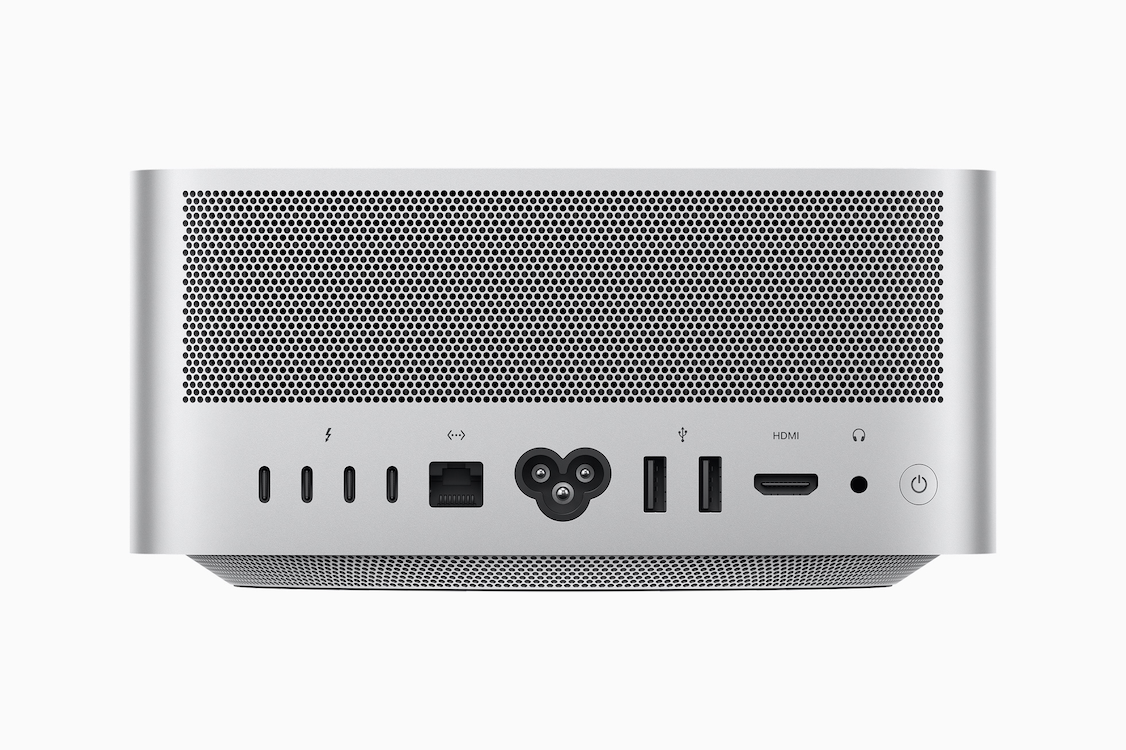 Mac Studio: Back - Image courtesy of Apple

My immediate thoughts when the Mac Studio was rumored was that this was a Pro machine. This was confirmed by Stephen Warwick. The Mac Studio also has the M1 Max as option. It looks like a taller Mac mini, but does not quite reach the dimensions of the Cube (one of my favorite devices, despite its overheating problems). Roman Loyola also gives a nod to this on MacWorld: we waited 22 years for this. As this new machine is expected to do some hard work there are twin fans.
The two versions of the Mac Studio have different weights. Indeed, the Ultra Max Studio is about 1Kg heavier than the Max version. The reason is heat; or how Apple deals with potential high temperatures. Juli Clover (MacRumors) tells us that Apple explains this by the different heat dissipation methods: "the M1 Ultra has a copper thermal module, while the M1 Max has an aluminum heatsink." Copper is heavier than aluminum (or aluminum if you prefer).
On the front the Mac Studio has 2 USB-C ports and an SD slot, while the back has 4 Thunderbolt ports as well as Ethernet, two USB-A ports, an HDMI port, and a pro audio jack. Internally, as well as the Apple Silicon there is Wi-Fi 6 and Bluetooth 5. You need to link to this article to see some of what it can do: impressive. Cody Lee (iDownloadBlog) calls this a Mac mini on steroids. In Thailand, the Mac Studio starts at 69,900 baht with the M1 Max chip or 139,900 with the M1 Ultra. There are several options available in Ordering, but no date for release here is shown
To go with this new computer, and others perhaps to come, Oliver Haslam (iMore) reports on the announcement of Apple's new 27" 5K, Studio Display. He writes that it "features three USB-C ports and a single Thunderbolt port, with support for 96W of power via that port" - that will allow charging of a MacBook Pro. Pricing starts at $1599: 54,900 baht here, with orders open now. There is a higher priced version (65,900 baht) with nano-textured glass instead of the standard glass. There are still two Intel versions of the Mac mini, but with the 27" iMac no longer available, who knows when these will follow, or be updated.
As well as the display, Apple also put out a new keyboard. Hartley Charlton on MacRumors describes the Magic Keyboard with Touch ID and Numeric Keypad. There are color options of black or silver. This is available here, now, for 6590 baht. I accidentally added it to my bag. Fortunately the Apple Store makes it easy to delete with just a right to left wipe.

I fixed the webcam problem that had dogged me since I updated to Monterey. I bought a new one. My new Logitech webcam had not been due for another week or more: 17 March. However, I was surprised to find early this week that it had been delivered. This one has slightly better specifications than the one that stopped working when Monterey arrived. I had deliberately chosen the model with the USB-C connector: when the previous one tried to connect, the fluctuations on the screen suggested that power was a problem. The older camera used USB A and connected to the Mac via an Apple adapter. Perhaps this non-direct link was part of the problem. There was no image (apart from in PhotoBooth), although once or twice it did work in FaceTime or Webex if I rebooted the Mac. That is no way to operate: it either works or not.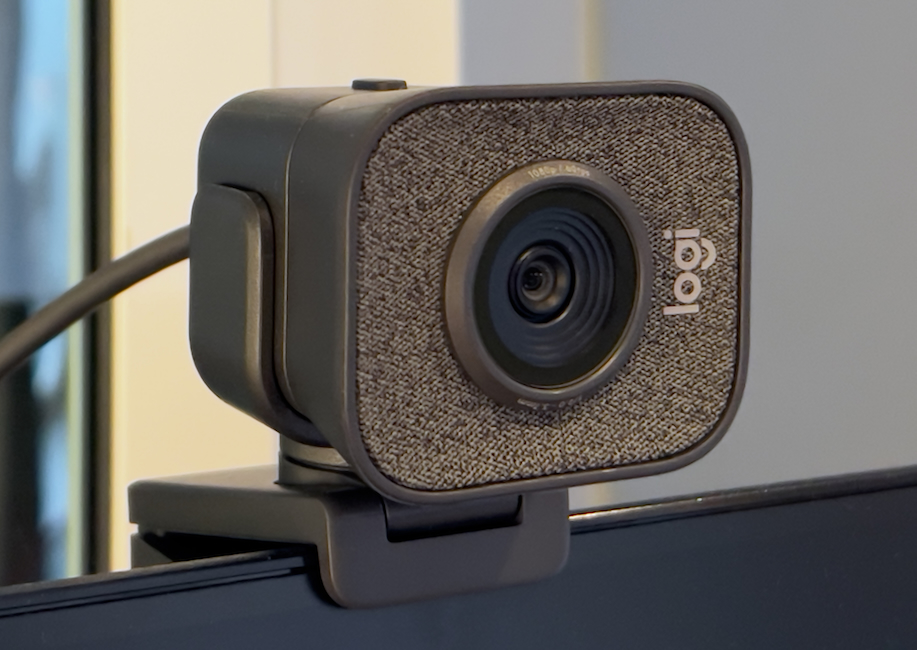 I connected the new camera directly to a USB-C port on the Mac initially. I started testing with FaceTime just as a text message from family in the UK arrived, so had a good excuse to run a video chat. That worked fine. I still needed to play with positioning of the camera on top of the HP monitor. There is also an adapter so I can use a tripod. I will play with that over the next few days. I note that with the better 1080p/60fps output, my face is much more in focus.
Having had success with FaceTime I started a room in Webex to test that it would work in that application: that also worked properly. Before, when the Logitech cam was attached, the MacBook Pro screen would flash, and it was that that suggested the power access problem. All was well. When it came time to run an online meeting with a class of graduates, I tried the OWC hub. That too worked without any problem.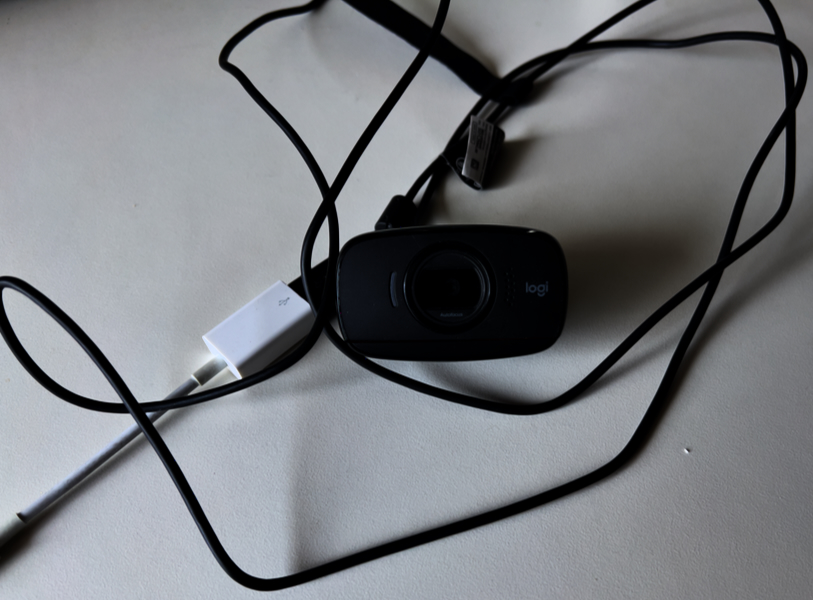 Graham K. Rogers teaches at the Faculty of Engineering, Mahidol University in Thailand. He wrote in the Bangkok Post, Database supplement on IT subjects. For the last seven years of Database he wrote a column on Apple and Macs. After 3 years writing a column in the Life supplement, he is now no longer associated with the Bangkok Post. He can be followed on Twitter (@extensions_th)