Monday Diversion: Apple Event - What else is Coming; 3D printing from Apple and Epson; Camera Problems
By Graham K. Rogers
---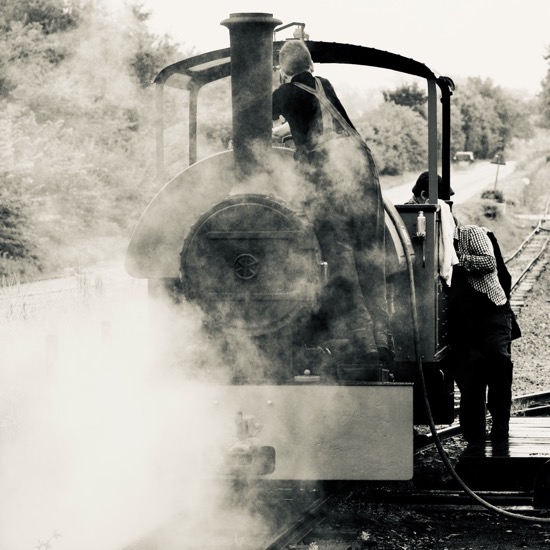 With only a few hours to Apple's Keynote Event online, there is excitement about what may be announced and what may follow in the next weeks or months. 3D printing is becoming more widespread: both Apple and Epson look at different solutions. The iPad still needs more development to make it a true Pro device. The arguments have been made before but Apple does not respond.

There have been a couple of additional rumors concerning Apple hardware developments. We have been expecting a new top of the range Mac mini for a while and that could be at the Keynote Event this week, but there were several reports onFriday about a Mac mini that fits between the current top version - often used in server farms among other high end usage - and the Mac Pro, also expected this year with Apple silicon. This is expected to be called Apple Studio. Among the sources, Jason Cross (MacWorld) outlines a larger Mac mini that has a couple of M-series options: an M1 Max processor and another with "a variant of the Apple Silicon chip that is even more powerful than the current M1 Max".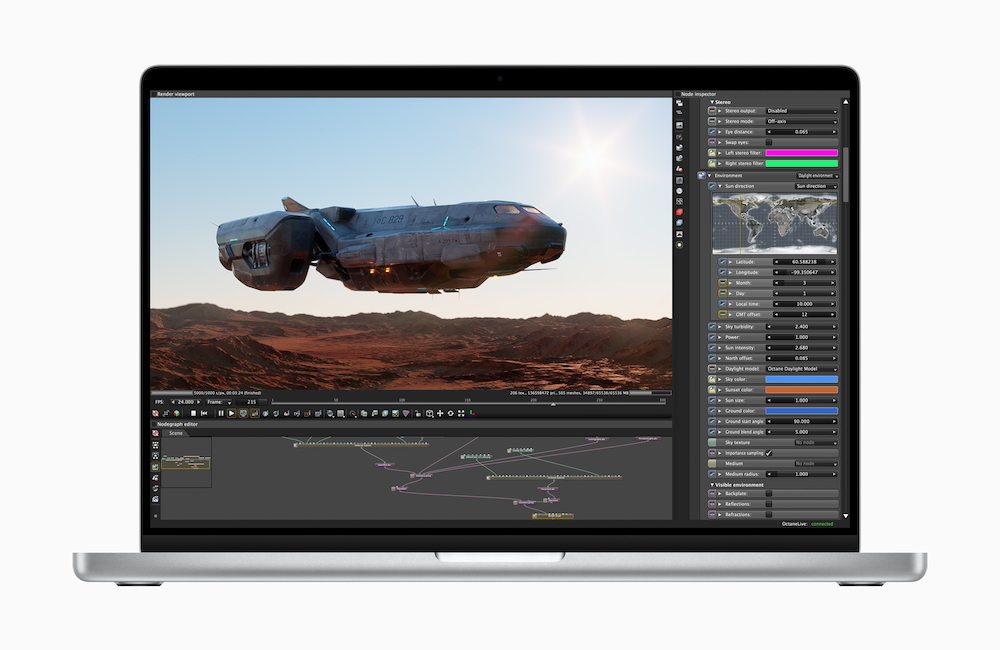 Current 16-inch MacBook Pro: Image courtesy of Apple
Then it becomes more interesting as he adds, "It's unclear if this is a new M1-series chip, a multi-chip solution, or possibly something like an M2 Max". There is some confirmation that a new chip is in the pipeline Sami Fathi (MacRumors) outlines reports of testing a new chips with an 8-core CPU and 10-core GPU. That spells Pro to me. And M2.
To add to the speculation, Cross also looks at the Mac Pro, which Apple has said will be updated with Apple silicon. He concurs, but adds "rumors say Apple intends to refresh the current Intel-based model as well." I speculated on this, as such a series of potential options would give the high end users of these devices more flexibility, depending on the end tasks. The article by Cross is full of other ideas that are worth taking time over.
While Apple has confirmed the event this week, there may be other hardware releases. Apple tends to do this for updates and minor changes. Sometimes, in the days following an announcement, Cupertino slides something else out quietly with either a press release or a simple update to the online pages. We might expect a couple of these no-fanfare releases in the next week or so.

With beta releases continuing to be released, it is probable that there will be updates to macOS, iOS and iPadOS. The latter is still in need of more features to recognize its position halfway between a desktop computer and a handheld. Apple touts it as being the only computer you need, yet it falls far short of this in some areas. My own particular beefs concern the Photos app, that mirrors the iPhone version, even though many users use both hands and often a keyboard. While there are some strong 3rd party photo-editing apps, like Pixelmator Photo and Darkroom, as well as some Photoshop-like apps, for example Pixelmator and Affinity Photo, Apple's own Photos is underwhelming on some fronts, while the Mac version still lacks Perspective and keystone adjustments.
I was sold on the iPad Pro the moment I saw it was capable of importing photographs directly from DSLR (and mirrorless) cameras. My Nikon D850 still uses that ghastly micro-USB-B port, while Nikon's Z-series mirrorless cameras and the latest Hasselblad digital cameras have USB-C ports. I dealt with that easily when I bought a number of micro-USB-B to USB-C cables. The first 11" iPad Pro I had would import several images, but as I use RAW with a large file size from the 46mp sensor of the D850, the process would bog down after a short while. I limited imports to about 12-15 images. The later 11" iPad Pro with the M1 chip was much more capable and an import of 50 images or more was easily done and in a shorter time.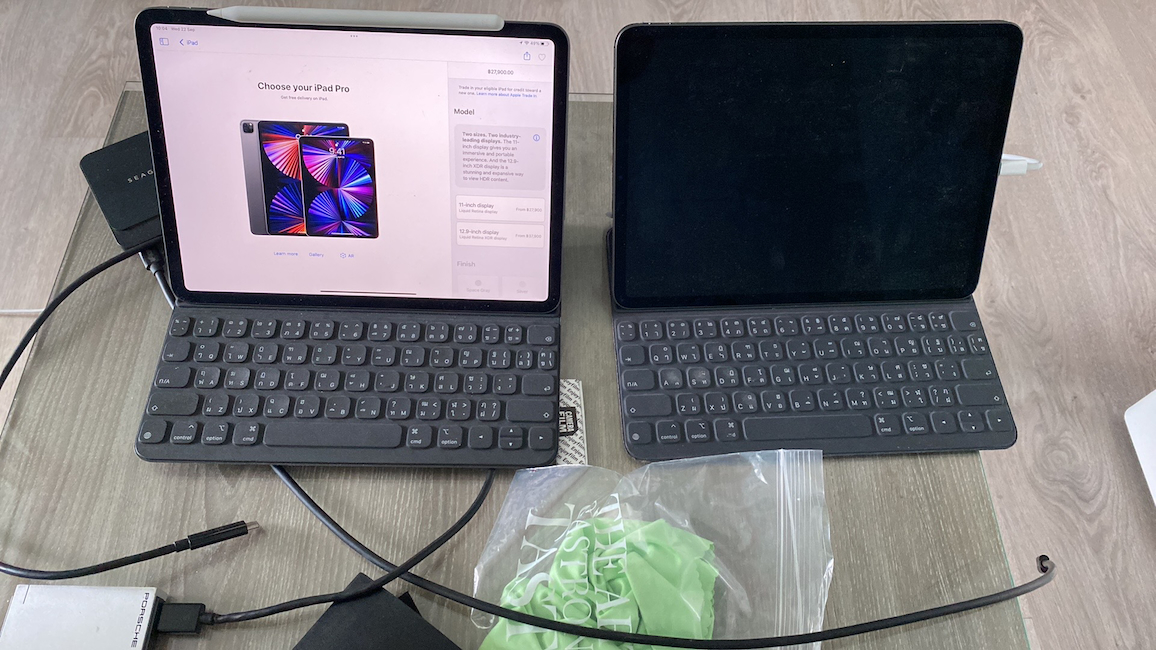 11-inch iPad Pro: A-series and (left) M-series chips

A shortcoming on the Pro side is the lack of tethering software for the iPad. If I want to link the camera to a device by cable and take photographs, it has to be the Mac. This process is really useful if a photographer wanted to show images immediately to a client on a larger screen (other than the display on the back of the camera), and also allows adjustments to be made on the fly. I use it in teaching to demonstrate the camera and how different lenses work.
Other hardware shortcomings are the inability to use a flatbed scanner (leave alone a professional drum scanner) with the iPad Pro. Again, as good as it is, I am only able to do with this the Mac. A more recent problem has developed as a result of Covid and the need for online meetings. Many people run meetings from iPads and smartphones, but for teaching there are other needs and I need to switch screens to display a range of media: text, photos, presentations.
With the two screen setup I have, I turn off mirroring (the same content on Mac and external display). I can work on one screen and show the content on the other; or I can see the students smiling faces (making sure they are paying attention) while my materials are on the screen at eye-level. I cannot do that with the iPad. I am only able to mirror the screens, so what is on the iPad is also on the larger display.
From what I have read, Universal Control, that is to be made available with the next Mac and iOS releases does not cover this. MacWorld (Michael Simon) is one of several sources that mention the possibility of a new standalone Apple Display being introduced at the Event tomorrow. There would have to be some updates to the OS to support this, but would that go as far as un-mirrored displayed for iPadOS and iOS devices?
Also long overdue, and not just in the Pro arena, is the idea of multiple accounts on the iPad. This has been one of the major strongpoints of OS X and macOS since version 10.0 and with online learning where maybe only one device is available to a family, a multi-user environment would help young learners keep things separate. There are other reasons for family members to have separate accounts, particularly if credit card details are entered. Long gone are the days when a wife was expected to be subservient to the husband and accounts would help that as well if separate iPads are not financially possible.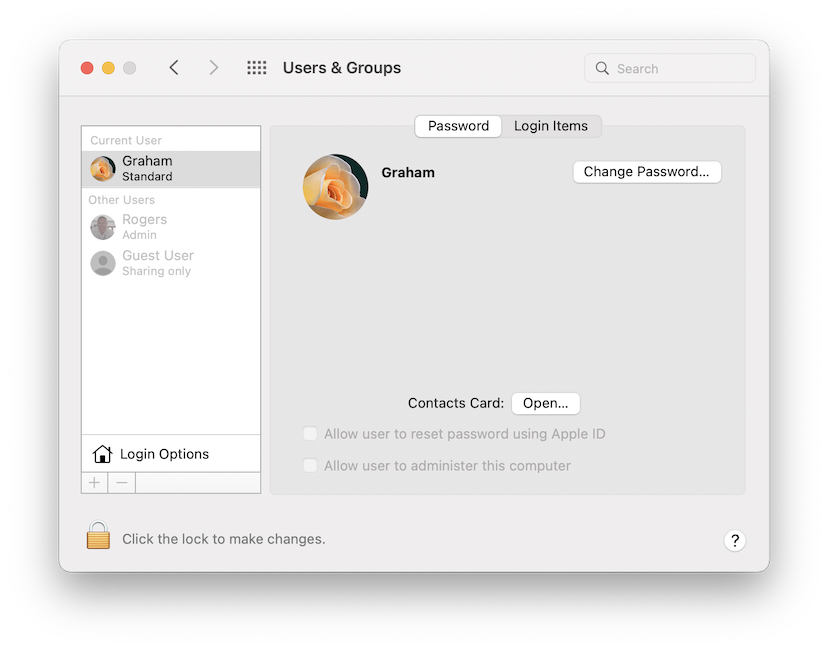 Users and Groups on macOS: Not available on the iPad

As well as the headline grabbing changes that Apple makes from time to time, there is also much work behind the scenes. An example was the release a few years ago of a 17" MacBook Pro. Videos released at the same time, contained much information about the ways Apple had been working on battery technology: chemical, shape, software to control charging, and the industrial process to make them. Since then, instead of those massive battery packs we used to have, the batteries have been designed specifically for each computer, allowing better use of space. Other developments have included industrial processes, like the chamfering on edges of some iPhones and the way that the trash can Mac Pro was extruded from a solid piece of aluminum.
I follow Patently Apple partly because of the information about new product potential, such as the computer in a keyboard concept I mentioned last week, but also to keep note of some of the processes, which could find their way into other industrial contexts. This weekend Patently Apple outlines a patent awarded for the creation of frames and iDevices using up to 1,000 lasers.
Apple is not the only company working on such technologies of course and this week, Epson - who do a lot of work on printer technology and on industrial robots - announced an industrial 3D printer that can use commonly available third-party materials. The printer uses a different technique than normal 3D printers, a system developed for Epson's precision injection molding machines that extrudes materials, such as resin or metal pellets, as well as biomass pellets, and PEEK materials (polyetheretherketone), all of which are available more widely and cheaply. The press release notes that the 3D printer will be shown in the Epson booth at the International Robot Exhibition 2022, which opens on March 9th at Tokyo Big Sight.
Reading through the information from Patently Apple, I was reminded of an article I read several years ago about development in the aerospace industry to enable the creation of titanium parts using a laser system and titanium oxide. The research was originally funded by DARPA and spun off. A 3D CAD image was used and a part was assembled tracking the X, Y and Z coordinates. There are different versions of that article (I kept a text copy) online but behind academic firewalls.
Apple's solution has come a long way from the aerospace titanium rig: ceramics as well as metals are mentioned and we now have the Epson solution with a wider range of materials. The Apple patent allows an expansion - up to 1,000 lasers - increasing speed and efficiency as anyone who has used one of the commercial 3D printers would understand. We have come a long way and the flexibility this may provide augurs well for future products: design and construction.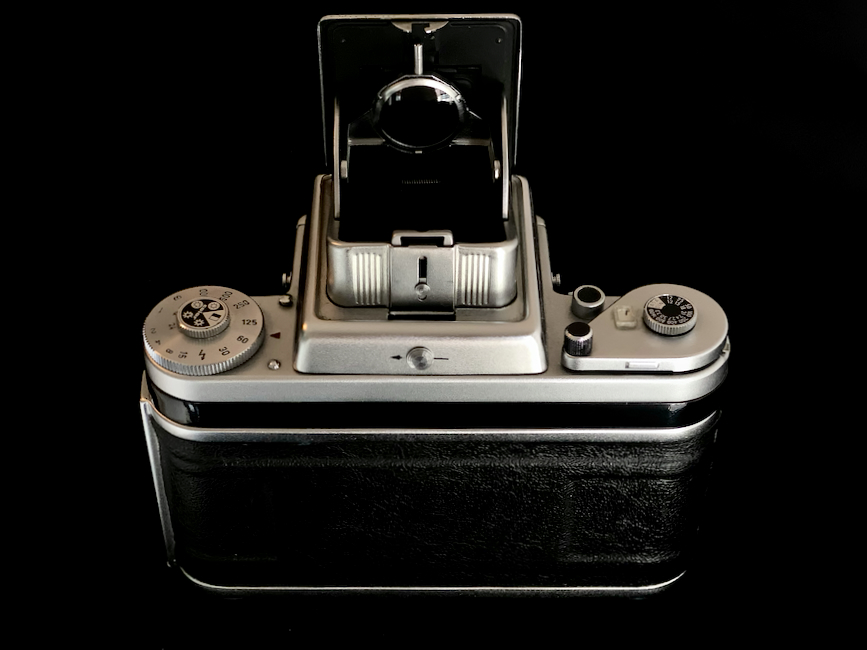 Conditions here sometimes take a toll on devices in peculiar ways. This weekend I had the film winding lever of a Pentacon Six TL camera self destruct. I am quite fond of this clunky old East German camera despite its idiosyncrasies. Finding a replacement lever assembly may prove difficult.
When I moved to the Nikon D850, I ran my old D7000 for a while, but it made a perfect starter camera for a friend. I gave it to him on his birthday and threw in a choice of 50mm or 35mm lens. He tried both and selected the 50mm. After a year or so, he had learned about limitations of such a lens so I passed on a rather good Nikkor 24mm lens as I had expanded my own collection of lenses and that was redundant: the wider angle is better for landscape photography.
The friend lives in farming country in Roi-Et which at certain times of the year is hot and dry. At others, the rainy season makes everything drip. Wherever you live in Thailand, ants are a problem and he found an ant inside the lens. When it was sent for repair, there were several ants inside. The lens was cleaned and fixed, for now.

I check for updates on my devices daily, even though these would be automatic if I just ignored them, but I like to see how apps are changing (good and bad). This week, TouchRetouch, one of the apps I rather like for its abilities to remove artifacts like cables from photos had an update. Not only are there versions for iOS and iPads, but I have this installed on the Mac as well, where as well as a standalone app, it can be used from within Photos for editing. In the notes was a reference to the conflict in Ukraine where most of the developer team is located.

Local users of PayPal were dismayed a few months ago when we were informed that T&C were to change and those of us with non-business accounts could only pay, but not receive money online. The process of registering as a business is bureaucratic and hardly worth it for someone like me who might put one camera a year up for offer on e-Bay. I had a nice email from at the weekend. This is now not going to happen.
After discussions with the Thai authorities, who must have showed some pragmatic understanding of the situation, the email tells users "you can continue to use your PayPal account as usual." A paragraph that confirms this, reads, "You will still be able to use your PayPal wallet's current functionality after March 7, 2022. This means that you may continue shopping with your PayPal wallet, as well as sending and receiving money with your PayPal account." Adding, You do not need to take any action.  However, this seems to be a pause while accounts are transferred to Paypal Thailand and there is still potential for changes later on.
Graham K. Rogers teaches at the Faculty of Engineering, Mahidol University in Thailand. He wrote in the Bangkok Post, Database supplement on IT subjects. For the last seven years of Database he wrote a column on Apple and Macs. After 3 years writing a column in the Life supplement, he is now no longer associated with the Bangkok Post. He can be followed on Twitter (@extensions_th)