Saturday Comment: Software and Hardware Updates; Legacy Contact Problems; AirTag Controls; Lesser Facebook
By Graham K. Rogers
---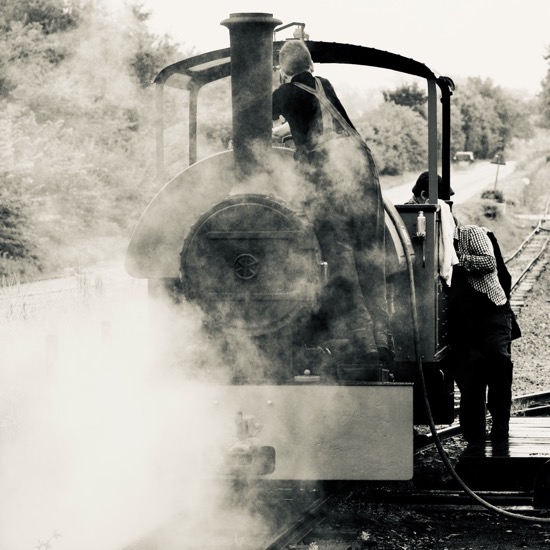 WD has reported problems with SSD production after contamination at two plants. Apple released updates to some of its operating systems this week. Hardware updates are expected soon: there is speculation as to what and when. The Mac Pro is a prime candidate. Apple is making changes to AirTag reporting to prevent stalking. I had problems setting up a Legacy Contact, but a work-round seems to have solved the problem. Has Facebook/Meta reached the top of Fortune's wheel, with no place to go but down?

Some late news first as it may affect many users worldwide. Tom Warren, The Verge reports that WD have lost 6.5 billion Terabytes of NAND chips to contamination. After last year's chip shortages this could well see price increases for SSD, with a potential rise of 10%. The report cites an undisclosed "contamination", but as this occurred at 2 plants, I expect this was from materials that came from a common source, although quality control should have prevented this. The closing sentence in Warren's article that tells us that WD is taking "necessary measures that will restore the facilities to normal operational status as quickly as possible".
Johnny Evans (AppleMust) comments on the potential problems for Apple as a downstream user of SSD, although its supply chain may already have factored in such potential. Even so, 30% of the SSD supply has been taken out. Even though this is temporary, it may take some time for WD to be able to produce the quantities needed as the installations come back online.

This week there were some minor updates: watchOS 8.4.2, and macOS 12.2.1. The Watch update was for minor bug fixes and security updates. The Mac update concerned security and bugs, including a problem that some users of Intel Macs had experienced with charging. I started to update the releases, but held off on the Mac as I was teaching a class online Friday morning; and you never want to update in the middle of a project or just before a class. A colleague relies on a Microsoft Surface that always gives him grief as he tries to set up for a class.
On two occasions, after restarting, he had no choice but to accept an update while the students were waiting. I walk in and start work. That Monterey update was completed without drama in the afternoon. I also saw a report from Juli Clover that there were updates for iOS and iPadOS (15.3.1). When I looked at the iPhone update as well as the bug fixes there was remediation for an issue that may cause Braille displays to stop responding.
watchOS and iOS updates

Not long after Apple released the latest iPad mini, there were online stories about what has been called the Jelly Effect: images or text on one side of the screen appear to be tilted at a downward angle because of incongruity in refresh rates (Stephen Warwick, iMore). As is almost inevitable with something like this someone in Colorado is suing Apple, "on behalf of everyone who bought one in the U.S." So much for anyone who has this problem outside the USA. Although I bought the iPad mini as soon as it was available here, I have not seen this at all.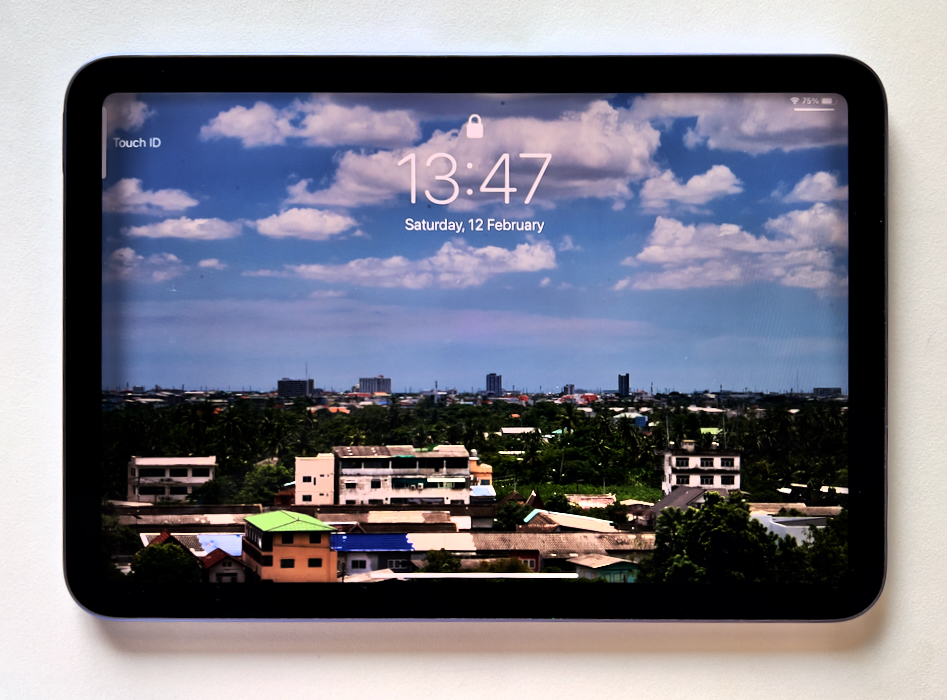 Apple iPad mini

When court decisions are made affecting Apple in the USA, they do not always trickle down to us outside. For example, the moisture detector in the iPhone 3G showed that many phones had been made wet and the users had to pay for repair or replacement. A user in Texas pointed out that it was more humid down there and the detectors were giving false readings. Apple had to make refunds for the replacements that had been made in America. With humidity in this region ranging between 66% and 79% (September) a lot of users who argued that their phones had not been anywhere near water also had to pay, but the court decision was not applicable here.

We have seen several reports about illicit tracking by some people using Apple AirTags. I am able to keep track of my keys and a bag quite easily, and if I leave them behind, as I have on a couple of occasions, there is a message within a short time on the Watch and the iPhone. Apple has a mechanism by which people being followed by AirTags not registered to them are warned. Sometimes this may be coincidence, but in others there have been clear breaches of privacy. As a result of the criticisms, Apple has now outlined some changes that it is hoped will prevent stalking.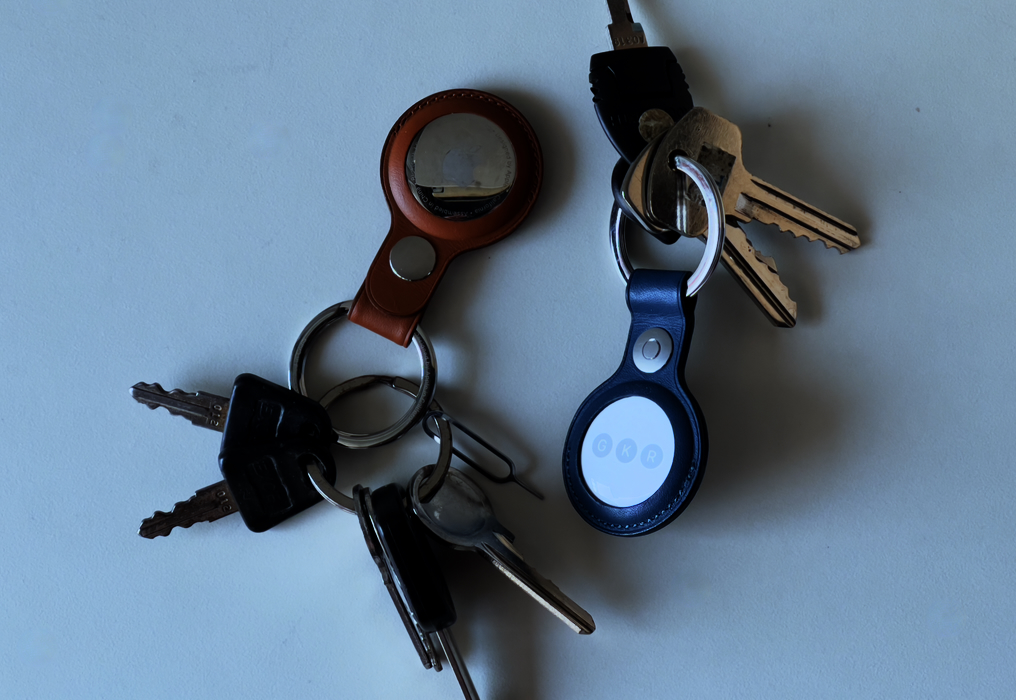 Apple AirTags used legitimately

Oliver Haslam (iMore) writes that there are to be changes to the warnings, including enabling a feature to allow modern iPhones to use precision finding to locate the AirTag. Apple has already provided details of serial numbers to law enforcement when there is evidence that the AirTags were used for an illegal purpose. More information may also be found on Patently Apple.

There are strong rumors of Apple product releases in March, like iMac Pro, updated Mac mini and more notebook updates with the M2 chip being cited as potential processor in some at least. MacWorld also thinks that the promised MacPro could be announced at WWDC which is normally in June. There is a degree of sense for this and we remember with fondness Phil Schiller with his, "Can't innovate, my ass" quote. MacWorld have an overview of the Mac Pro and consider its possible debut at WWDC.
The basic Mac mini was updated with the M1 chip at the same time that the MacBook Pro and MacBook Air were released with similar (not identical) chips. That left the high end Mac mini that some use as servers still with Intel power so that is a prime candidate for an update this year. Juli Clover, MacRumors, reports that according to a leak (rumor) the Mac mini is coming soon and may include design changes as well. Although this is all rather vague there are some probabilities here, particularly concerning the point that the device is certain to be updated with Apple silicon in the near future.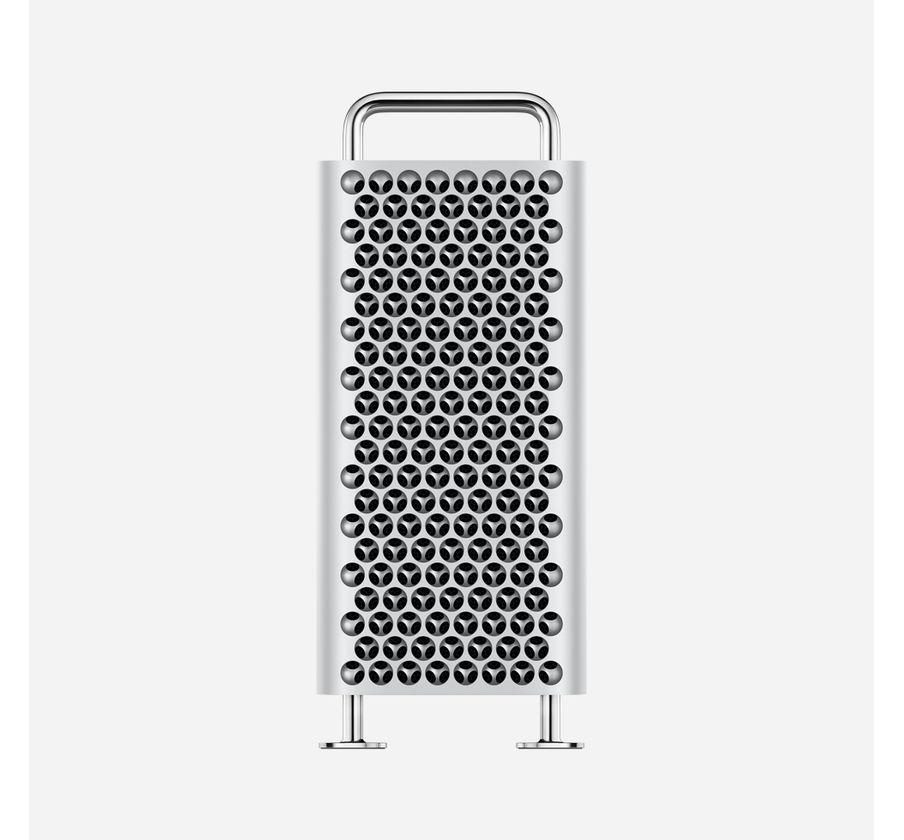 The MacPro is suited to high end work of course and some of the developers at the conference would be a target group. For obvious reasons this would have to be powered by a high end chip. The current MacPro offered in Thailand starts with the 3.5GHz 8-core Intel Xeon W processor, 32GB RAM and a Radeon Pro 580X (with 8GB memory) and 250GB SSD, for 189,900 baht with VAT ($5,999 in the USA before taxes). Wheels are an extra 14,000 baht.
The Mac Pro has always been highly configurable (except for the "Trash Can" version) and Apple offers several options, up to the 2.5GHz 28-core Intel Xeon W for an additional 245,000 baht ($7,000). Apple has to maintain that range of options for those who need such high end hardware. [Mac Pro image courtesy of Apple]
I would be surprised if this had a variant of the M1 chip, but the MacPro has always had several options for processor updates with different core versions (see above). Apple would need at least (say) three options to start the ball rolling and these are less likely to be the same chips that are found in notebook computers, or even a top end iMac. Whether Apple can squeeze much more out of the M1 chip range is doubtful, although a Pro+ M1 for the Mac mini used by so many as a server might work. I would expect a multi-core chip for the Mac Pro that exceeds what Apple is already offering. However MacPro users prefer to select a suitable graphics card for the task, so that would have to be either offered as an option, or built in to a suitable SoC.

Another potential candidate for a WWDC announcement concerns Apple's rumored AR/VR glasses. This rumor had a boost this week when code referring to a "realityOS" was found in "App Store upload logs and Apple open source code", Tim Hardwick (MacRumors) reports. Several useful details about the potential for the headset are included in Tim Hardwick's article.
In another article on MacRumors, Tim Hardwick outlines information about a potential new Apple app for classical music that was revealed in a beta Music App for Android. The separate, dedicated app may come from Apple's purchase last year of music streaming service Primephonic.

Despite some suggestions that Amazon might bid for the ailing Peloton, Wall Street still thinks that Apple is in line for the company which is to replace its CEO and reduce the workforce by almost 3,000 (Dominic Rushe, Guardian). Cupertino may or may not go for this, but I am more and more doubtful. It depends on whether Peloton fits its framework of planned directions. Apple does not buy companies just for the fact of owning a large portfolio. This week, therefore, it is not a real surprise to see that it has made a bid for UK startup, AI Music (Patently Apple). Just the company name gives some justification as to why Apple might bring this into its system.
A number of comments appeared about Mark Gurman's weekly letter (which did not appear in my mailbox on Monday for some reason), particularly concerning the suggestion that several Macs could be released in the coming weeks and months with the M2 chip. Macs will certainly be coming, and the M2 is certainly a possibility, so we will keep our fingers crossed on this.
Mail problems continued into Tuesday. When I woke up the iPhone showed only 5 messages. All were marked from, "Yesterday." The iPad Pro had what appeared to be a full list of messages, but when I sent a couple from a news service to myself later, they appeared on the iPad, but not the iPhone. A message I sent to myself using the Mail app similarly failed to arrive. I restarted the iPhone and that seem to have done the trick. I monitored that over the next few days, but there was no recurrence.

It may have been coincidence after the email problems - I think it is, but it is worth considering all variables - but I tried to set up the Legacy user feature on Monday. I used the process outlined by Adam Oram (iMore), but although I was able to add the contact I wanted, there was a problem with sending the message. The message balloons with the Key were blue, but messages following were green. The Contact reported that the key had not been received. Using Oram's information I removed the contact and started again (same contact).
There were a couple of potential causes, beginning with the phone number. As well as the mobile there was another number listed in Contacts which looked like a land line phone number, but this was not entered correctly. I removed that number and confirmed the mobile phone details (I did have these entered correctly). It was later found that the Key was sent to my Contact's iPad, but not his Android phone. I tried again, this time tapping on the phone number in Contacts. I had two choices: a locally formed number beginning with 0; and the same phone number starting with +66 (the country code for Thailand). I chose the latter, but was only offered the ability to print the key. I passed that stage without printing, and the phone accepted this as a completed action: the contact was set up but no key had been generated.
I removed the contact again and tried a 3rd time, this time using the phone number that began with the 0. Again, I was only offered the print version, so abandoned the attempt to set this up for the time being. I decided to try at home where the internet was unlikely to be a problem, but even at home was still not able to use the Messenger option, only Print. In the end I took that course, printed as a PDF and sent that by other means to the Legacy Contact.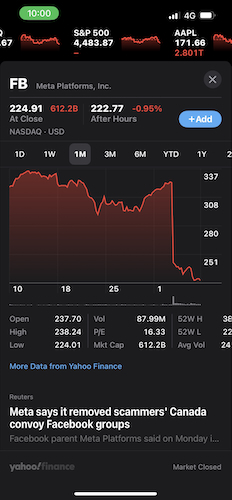 I have included comments from time to time concerning Facebook/Meta, particularly with regard to its ethical shortcomings and how it had been reacting to Apple. With the financial loss reported last week, there was a subsequent fall in the share price which looks like it fell off a cliff. I note that long time board member, Peter Thiel, who was a long-time Trump supporter is leaving. Johana Bhuiyan (Guardian) writes that [Thiel] "has publicly criticized Facebook's content moderation decisions, saying he'd "take QAnon and Pizzagate conspiracy theories any day over a Ministry of Truth"".
It is sometimes worthwhile quoting lines from poetry or plays from the past that fit the scene. Instead of Shakespeare, I have a couple of lines from Edward II by Marlowe that I have used before: "Base Fortune, now I see, that in thy wheel, There is a point, to which when men aspire, They tumble headlong down. . ." - What goes up, must come down.
Facebook management, in particular Zuckerberg, have seemed deaf and blind to realities outside the company. This is evident when Zuckerberg gives Robot-like responses to questions from politicians on committees: Tim Cook is guarded but comes across as more genuine, while Zuckerberg always seems to be hiding something. His video presentation when introducing the Metaverse was creepy. The overlong presentation (8:39) was self-indulgent escapism. I guess that is not a problem if you have $84 billion. I closed my Facebook account immediately. It also confirms that the CEO is not always the best person to make presentations.
A good example of how not to present a new product is from Johnny Shi of ASUS and the new (then) Padfone. Along with the Ballmer, "Monkey Boy Dance" clip, I use this as an example for my students of how not to make a presentation. The Padfone had a short life, selling some 1 million or so units. In 2013 Asus launched a new phablet: the Fonepad. It was just as successful as the Padfone.
An Australian Appeals Court decision reported this week suggests Facebook/Meta was "divorced from reality" (Christopher Knaus, The Guardian). Facebook insisted that it it "neither conducts business nor collects personal information in the country" (hence the comment from the judges). Cambridge Analytica had collected data from 300,000 Facebook users when only 53 filled out the Kogan app. Maybe it is time to put this inflated dragon back in its box.
Graham K. Rogers teaches at the Faculty of Engineering, Mahidol University in Thailand. He wrote in the Bangkok Post, Database supplement on IT subjects. For the last seven years of Database he wrote a column on Apple and Macs. After 3 years writing a column in the Life supplement, he is now no longer associated with the Bangkok Post. He can be followed on Twitter (@extensions_th)