Sunday Notes: Black Lives Matter; Spotify and a Shrinking Meta; AppleTV+
By Graham K. Rogers
---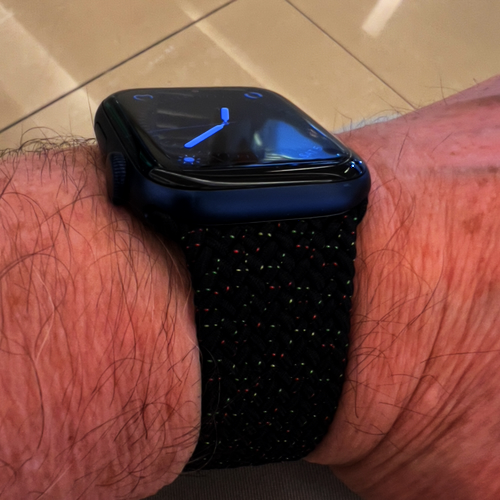 Apple announced a stylish new watch band as part of its support for Black History Month. Mine arrived within a couple of days. Apple security is under threat from side-loading senators. Spotify upset Neil Young and others this week and as a result is losing subscribers. Also losing users is Meta: shrinking revenues when others (Alphabet, Amazon Apple, Microsoft) have increased income. Meta lost 24% from the share price ($250 billion market capital); Zuckerberg lost $31 billion.

There was a surprise update to WatchOS this week (8.4.1). According to Luke Flipowicz (iMore) in an item that also has details on how to make the upgrade, there were "fixes for charging bugs that have affected some users." Also updated were XProtect and MRTConfigData on the Mac. These are important files that include signature information about malware and other data (hoakley, Eclectic Light Company). I also see many sources are reporting the rumor of an Apple event that may come in March for the release of a new iPhone SE and an iPad Air update. There are also noises about a new iMac later in the year.
On Tuesday this week I noticed from several reports online that Apple had made the black Unity braided watch band available. It was in the Thai online store so I ordered one. When it came to the wrist size, I entered the information, but the ordering panel showed me a warning because I had not accessed the size guide (the printable template). As I already have the blue braided band I was fairly sure and the size is printed on the band. I completed the order - 3100 baht ($99) - and it was soon on its way: a message early in the afternoon showed me that it had shipped.
According to the tracking information this originated in Singapore, so as with the other purchases I have made in the last year or so, China is no longer the main source for products sold in this region. The original shipping advice suggested 11 - 17 February. Later advice told me it should be with me by 8 February; but as it has been picked up in Singapore, that came down quickly and it was in Bangkok the next day. Delivery was a different matter. The delivery man arrived mid-morning on Friday: a week early according to the Apple information. Not that I am complaining.

Packed with Apple's usual thoroughness, the band was suitably in a black box. In a comparison with the blue braided band I already have I saw that the older one has stretched slightly in the few months it has been in use. The black band felt snug, but not tight on my wrist and it looks slightly thinner which might explain this. Apart from the support it implies for Black History Month, it looks rather smart. There is also a watch face to go with it.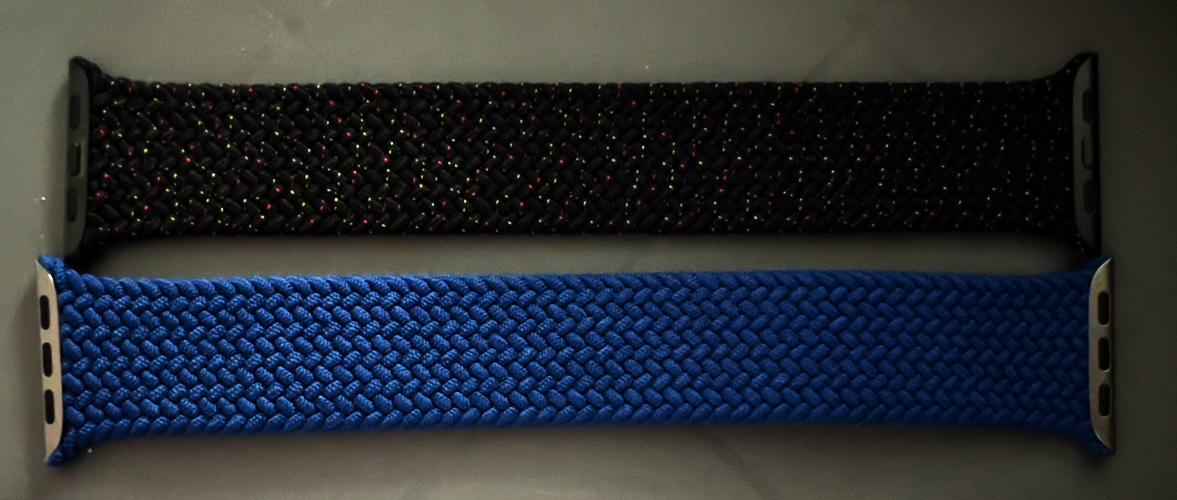 I have always believed in the relative security of apps from the App Store and never understood users jailbreaking to allow the loading of apps that had been either rejected by Apple, or had never been submitted for inclusion. The App Store had some oddities in terms of ordering, so I would not be able to gift an app to family members or friends in the UK or USA (or vice versa) and there were frequent complaints when apps were rejected for one reason or another. That is something of a simplification, but for most users and developers - despite the occasional moans about the 30% Apple levy (apparently about to reduce to 27% in the Netherlands) - the store which was a new approach by Apple when it began, ran well.
I have written before about my brief experiences with news distribution in London in the 1960s: wholesalers bought at a discount from the publishers and provided a delivery system to retailers, charging them 25% of the cover price. Apple does pretty much the same, but the system is more end to end and inclusive than news delivery, so 30% may have been about right at the time.
Legislation in the USA and other areas, such as the EU, is being framed to allow what is called sideloading. This will allow users to buy apps from any source. Bugger that. It is risky enough even with the App Store. One or two oddities have crept through, and there was the recent problem with the Israeli NSO, Pegasus installations (on Android too) that did a lot of damage to those targeted. Juli Clover (MacRumors) writes about the approach by Apple to the upcoming Judiciary Committee meeting: "Apple's head of government affairs in the Americas Tim Powderly sent a letter to committee members" in which he reminds them of the risks that relaxation of limits could produce.
It is a rare politician who understands technology and most of the Senate seem to play to the gallery back home, so I am not all that hopeful. The Open Markets Act will join the American Innovation and Choice Online Act that the Senate Committee approved earlier when it moves forward. Be careful what you wish for. There is more on this from Joe Wituschek (iMore).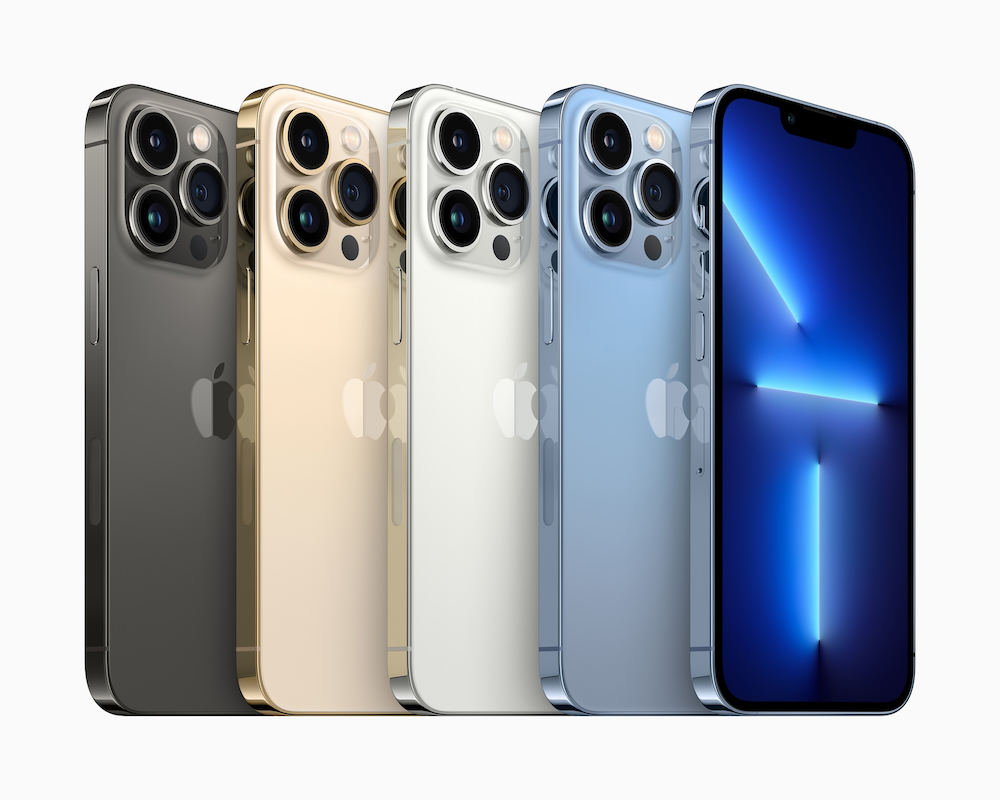 Apple iPhone 13 - Image courtesy of Apple
Spotify and a Toxic Meta
What seems to have started as an interesting feud on Spotify is turning to gold for Apple and other music services. It was widely reported that Neil Young, a veteran in the music business, threatened to remove his music from Spotify if the service did not take Joe Rogan's podcasts off. It was no ideal threat. Young objected to the Covid disinformation that was being spread by Rogan. Spotify declined, and removed Young's music.

Joni Mitchell, another long-loved music professional, followed as did Nils Lofgren. So did a lot of subscribers. Over the weekend, Spotify lost so many that, according to Stephen Warwick (iMore), while some did manage to cancel many were unable to and Spotify shut down its customer service division. It is no longer letting users cancel their subscriptions. Graham Nash and David Crosby (Crosby, Stills, Nash and Young) have also quit Spotify. The stock fell 18% this week with the loss of subscribers and the potential losses this brings. It is now reported that some episodes of Rogan's podcasts are no longer available (Rob Beschizza, BoingBoing).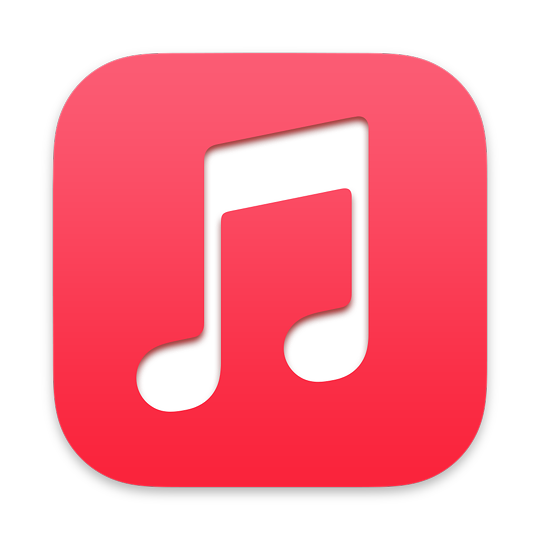 As a result of this (and it is still ongoing) Apple Music, which I use, has picked up a number of users. I rather like the Radio service, although I stick almost exclusively to the Alternative station. I tried Classical, but there was a bit too much piano music for my tastes and I occasionally try Opera. Indeed I am listening to that while I work on this. There are several other shows, including Thai pop, although I usually have to endure that in taxis. There are also Electronic and Punk stations. As I pay for this (the bill came at the weekend) I should try more.
The other part of Apple Music I use often is the access to items listed in the Store. If I hear something, for example music on a TV series or movie, I can access that without buying it. One of my regular listens, is Greenback Boogie from Ima Robot. This was used as the theme music for Suits, and it initially reminded me of the Canned Heat number On the Road Again. So, when it suits me I line these up and have a listen. It is the same with classical, so when I want to listen to something like Meyerbeer's, Les Huguenots, I do not now have to buy the opera, but search and listen.

Note also that Facebook lost users for the first time and this helped to wipe 24% off the stock price ($250 billion) during the week. Apple's restrictions on advertising and privacy also had some considerable effect on Meta/Facebook (Mark Frauenfelder, BoingBoing; Dan Milmo, The Guardian). I am not sorry to say that with the background reading I did on Facebook over the last year or so about how Facebook had been acting, I left when the announcement about Meta was released. It signalled a new control era to me. I was also repelled by Zuckerberg's detached presentation on what he had planned for the Metaverse which showed me how out of touch he is. His ice-cold presentations in front of committees in the US legislature also indicate an unusual soullessness.
Late in the week, a number of financial commentators wrote (independently) expressing the view that the drop in the price of Meta was an over-reaction and that there is nothing to worry about. The Economist is less convinced and suggests that there is risk, includes the comment, "It comes across as a business with decelerating growth, a stale core product and a cost-control problem."
It is noted that there are two problems: TikTok and advertising, particularly Apple's privacy rules. It seems that the small move by Apple, one that Zuckerberg objected to most strongly - particularly with a full page newspaper advertisement with some dubious claims - had quite an effect. Perhaps, the reminder on their devices that privacy was at risk was enough to make a significant number of users make a change and block Facebook advertising, hitting income. Funny that.
The Economist article suggests that "Mark Zuckerberg, its leader and pantomime villain" is a liability, but controls the voting rights, but that he and "his firm's toxic reputation will impede its expansion into new terrain".
AppleTV+ and More
There was news this week of one of my favorite AppleTV+ shows of 2021. Indeed, this was one of the best series of the year on any channel: Foundation. It was known that this was to be renewed for Season 2, but now Juli Clover (MacRumors) reports on new cast members and the continuing presence of some of the Series 1 cast. Not all from Series 1 will be returning as galactic time moves on.

I watched the first two episodes of Suspicion on Friday, noting the comments from some reviewers (who have seen the whole series) about the almost-invisible Uma Thurman. She has a brief appearance in Episode 1 then is apparently gone for the rest of the series. This has been criticized: big name stars to draw in the audience, then underuse them. I was annoyed about the missing Sam Neill in Invasion. He was a major character in Episode 1, then disappeared. Thurman has even less of a presence.

Three persons from London who stayed at the hostel where Newman's (Thurman) son was abducted are suspect. They are arrested in London but although on the face of it are not involved, each has a lot that needs explaining. Two of them have direct contact with Newman's company, which puts them higher on the suspect list. A fourth suspect, complete with false beard and a selection of passports, commits a number of violent acts while we follow him, so we are expected to put him high on the guilty as charged list.

The police actions and interviews, especially those with Noah Emmerich playing an FBI agent, are a bit weak: the plot not the acting. This weakness is particularly noticeable with jurisdiction problems. Thames Valley and the Metropolitan Police make arrests but the interviews take place in a City of London station: another police force entirely. With the FBI agent attending interviews and asking questions, despite being told not to, there are other problems. I was also uncomfortable with several other police processes, but I am always picky like that: been there, done that, albeit some time ago. According to comments I read, like Invasion, we may have to wait a few episodes before the whole picture becomes clear. That may be too late.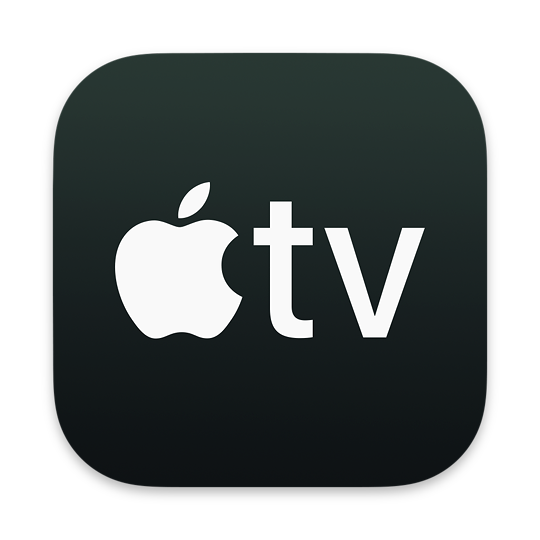 Better news arrived at the weekend, with Stephen Warwick (iMore) reporting on a new series that will arrive in April on the Apple service. Slow Horses is a spy series and the cast includes Gary Oldman, Kristin Scott Thomas, Jonathan Pryce, Jack Lowden, and Olivia Cooke. I like most of what Oldman has done. Jonathon Pryce, apart from his stint as a Bond Villain, is best remembered by me for his starring role in the Terry Gilliam movie, Brazil (which also had Robert DeNiro).
There is a report from Evan Selleck (iDownloadBlog) of another new series on AppleTV+ starring Samuel L. Jackson that is to be released in March: The Last Days of Ptolemy Grey. Jackson stars as an old man, forgotten by everyone. With a special treatment he is able to retrieve his failing memory, but there is a cost. The article has a trailer. Patently Apple covers this and three other new shows: Roar, with Nicole Kidman; They Call me Magic, a documentary looking at the life of Magic Johnson; and Shining Girls. The article also mentions the second season of Dear and Slow Horses (that was covered in an earlier article).
Not everything on AppleTV+ is to my taste, but as it is expanding and the interface can be confusing, it is useful that Adam Oram and Luke Filipowicz (iMore) provide a guide to what is there. Well, almost. . . . I note that CODA is listed but this does not appear in AppleTV+ here.
Graham K. Rogers teaches at the Faculty of Engineering, Mahidol University in Thailand. He wrote in the Bangkok Post, Database supplement on IT subjects. For the last seven years of Database he wrote a column on Apple and Macs. After 3 years writing a column in the Life supplement, he is now no longer associated with the Bangkok Post. He can be followed on Twitter (@extensions_th)