Weekend Review: Pulling the String; Foxconn Shines; Autonomy, HP and Michael Lynch
By Graham K. Rogers
---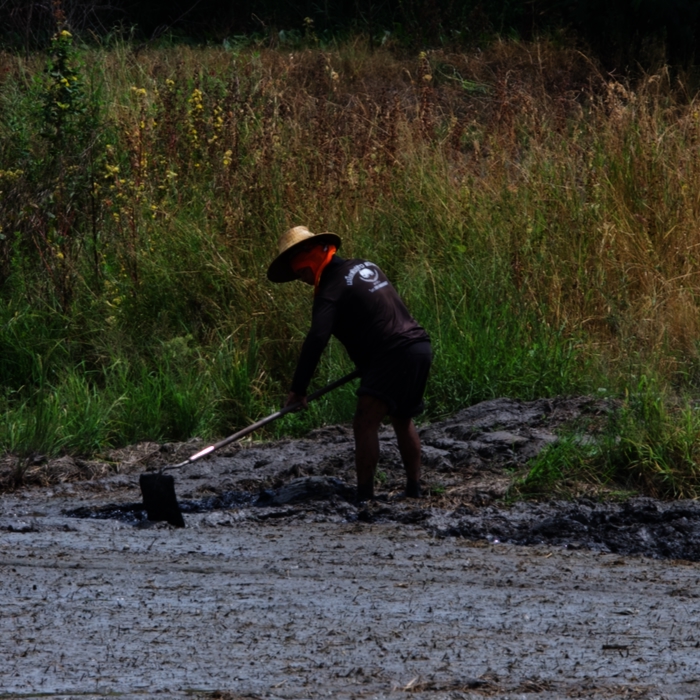 Apple has reported another record quarter with sales of most products increasing, apart from the iPad as there were supply constraints. Wall Street is purring. Several OS updates were released by Apple this week. A number of bug fixes were included. NVidia is probably not about to buy ARM with pressure from authorities in China, EU and USA. HP and others sued the former CEO and CFO of Autonomy, the purchase of which led to the ouster of Leo Apotheker. It seems they cooked the books.

It was nice to see the return of Patently Apple this week. Recently Jack Purcher posted a note about attending hospital because of Covid. There is always a pause after this. I saw nothing more until this week. Without fanfare, Patently Apple started posting again. I note the patent discussed concerns Apple's continuing focus on health with a patent for a blood pressure measuring device. Details are in the article.

Apple announced a record quarter this week. It was not really a surprise if you had been reading between the lines, like the report out of Foxconn a short time ago (below) and the way in which iPhones were being sold in China. Despite the usual flak from analysts and pundits, Apple has reported another record quarter, beating the street: those varying predictions from the so-called experts. Revenue was up 11% compared with the same quarter last year.
It will be interesting to read Philip Elmer-DeWitt's score card later. It is only available to subscribers right now, but the introduction mentions that "once again the indies clobbered the pros". Why am I not surprised? I have also found some comments and questions from the conference call (below) including a breakdown of sales information. First, however, here are the main points from Apple's own release.
Apple today announced financial results for its fiscal 2022 first quarter ended December 25, 2021. The Company posted an all-time revenue record of $123.9 billion (more than General Motors makes in a year MacDaily News), up 11 percent year over year, and quarterly earnings per diluted share of $2.10.

"This quarter's record results were made possible by our most innovative lineup of products and services ever," said Tim Cook, Apple's CEO. "We are gratified to see the response from customers around the world at a time when staying connected has never been more important. We are doing all we can to help build a better world - making progress toward our goal of becoming carbon neutral across our supply chain and products by 2030, and pushing forward with our work in education and racial equity and justice."

"The very strong customer response to our recent launch of new products and services drove double-digit growth in revenue and earnings, and helped set an all-time high for our installed base of active devices," said Luca Maestri, Apple's CFO. "These record operating results allowed us to return nearly $27 billion to our shareholders during the quarter, as we maintain our target of reaching a net cash neutral position over time."

Apple's board of directors has declared a cash dividend of $0.22 per share of the Company's common stock. The dividend is payable on February 10, 2022 to shareholders of record as of the close of business on February 7, 2022.

An interesting display of graphs and tables was provided by John Voorhees on MacStories. It is often useful to have a quick, visual reference to trends and breakdowns. Eric Slivka (MacRumors) also had a couple of visuals and noted that "Gross margin for the quarter was 43.8 percent, compared to 39.8 percent in the year-ago quarter".
Jason Snell (Six Colors) had some visual information too, but there were some important points in the general content: "Mac revenue also reached a new all-time high at $10.9 billion, and iPhone revenue also peaked at $71.6 billion. The iPad's revenue was $7.2 billion, down sequentially and year-over-year, but still among the five best iPad quarters in recent years." He add that "Services kept its upward growth path, setting a new record at $19.5 billion, and Wearables/Home/Accessories likewise set a new record at $14.7 billion." Evan Selleck (iDownloadBlog) broke down some of the figures into an easily-digestible list, adding general comments about the presentation.
The press release and the figures only tell part of the story. Also useful are the extended (prepared) remarks from Tim Cook and CFO, Luca Maestri which are reported by Christine Chan (iMore). There was an expanded version of this from Jason Snell (Six Colors), in which Cook and Maestri fielded questions from the analysts. This is always uninteresting, with the occasional revelation (such as the record sales of Macs) and once or twice in the past some testiness. There was none of that this time.
Cook and Maestri made comments about the products and services, adding little snippets on occasion. As ever, they were guarded, particularly when asked about the future. I particularly liked one comment from Cook right at the end when asked about future Health directions. Reading the text it appears almost whimsical: "we can continue to kind of pull the string and see where it takes us." This could apply to many things that Apple does. One of those comments from Cook was that there are now 1.8 billion active devices around the world. That will clearly have an effect on Services in the near and long-term future.
In the hours following, the financial analysts grudgingly admitted that Apple had done it again; some noting how the chip shortages that had hit other manufacturers had had less of an effect on Apple: supply chain. Apple's way of organizing its downstream suppliers had reduced the potential damage, with the exception of the iPad, although that still saw sales of $7.2 billion. There was no guidance for the next quarter as has been the case in recent quarters with the Covid uncertainties.
The shares did not fall (Wall Street was also happy with Microsoft this week), but sooner or later, we are going to hear the idea, What goes up, must come down. Apple has a few strings to pull before doom sets in. The current share price is just over $170, giving a market capitalisation of $2.78 trillion. Some analysts have revised their predictions to give a $200 price on the stock.

During the week, Apple released updates for all of its operating systems and a number of problems were fixed. Not only were there iOS and macOS updates, but Apple's security for the Mac, XProtect, was also updated. Both Mr Macintosh and hoakley at The Eclectic Light Company have information about the releases. As well as Monterey there was also a macOS Big Sur 11.6.3 update. Several sources also reported that there was an update to tvOS (15.3) and watchOS (8.4). I also saw that there was an update for the Home Pod (15.3), but that is still not available here.
The iOS and iPadOS updates also had fixes for the Safari bug that could reveal a user's browser history. The next morning I saw reports from several sources that the next round of beta releases had begun. It is widely reported that Universal Control, announced last year when the systems were outlined at WWDC, appears to be coming in the next updates. I updated tvOS to 15.3 at the weekend.
Apple has had a busy week as, on MacRumors, Juli Clover reports that an "iCloud server issue that was causing some apps that have implemented iCloud support to fail to sync properly" has been fixed. Unrelated apparently is a current iCloud sync problem that some users are experiencing.

Earlier, in a key guide to what was expected from Apple this week, Foxconn, its major supplier reported that it expects its Q1 2022 performance to be exceptionally strong ( Jonny Evans, Apple Must). Foxconn chairman Young Liu "said first quarter performance would likely "outperform" typical years" which was a pointer to what could be expected from Apple. Other reports had already hinted at this. Evans's also comments on the overtime being worked at Foxconn, particularly with the restricted time off at Chinese New Year.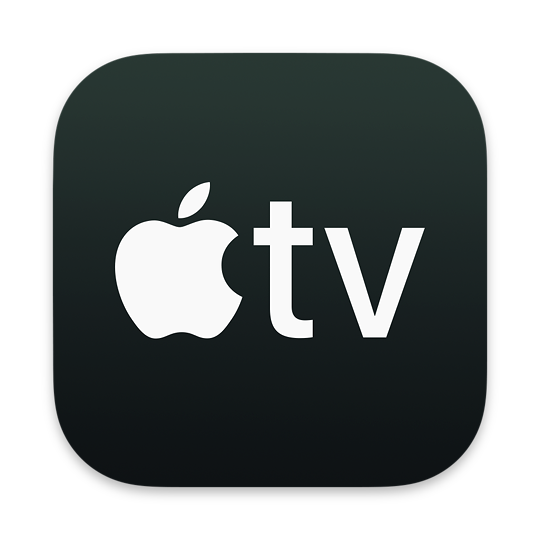 There was a lot of fuss from financial analysts this week concerning Netflix which has seen its market share slip. At the same time, Apple has been chipping away at its TV service which, with almost 100% unique content has some advantage, particularly when there is a firm favorite, like Foundation or the highly-regarded MacBeth. Viewers can only see that using the Apple service and that could be a hook to draw them in. Netflix content comes and goes, while also depending on location. Here for example, something in the region of 20% of US content is available. Of course, the price is far less too, but I sometimes feel as if I am missing out.
With the Wall Street hand-wringing, the price of Netflix shares fell opening up a vulnerability that one savvy investor dived on. Oliver Haslam (iMore) reports that Pershing Square Capital Management bought 3.1 million shares for around $1.1 billion. They immediately saw their investment increase in value by 5%. With 442.5 million shares outstanding, that 3 million or so is less than 1% but it still sends a message.

It was widely reported that NVidia had been blocked from making its purchase of ARM. There had been comments from several companies regarding the potential monopoly, perhaps heightened by recent chip shortages, and generally the authorities in China, the EU and USA had frowned on the merger. Facing pressure on a number of fronts, NVidia bowed out and SoftBank is now said to be preparing an IPO. A lot of patents will be up for grabs. Bloomberg et al).

The company previously known as Autonomy (earlier Cambridge Neurodynamics) was sold to Hewlett-Packard a while back for $11.1 billion. The former head of the company, Dr. Michael Lynch, joined HP but continued to run Autonomy. However, it was later claimed that there was fraud in respect of statements or omissions in the information HP used in making the decision. CEO Leo Apotheker was fired for the acquisition. A reason for inflating what appeared to be the revenues of its software business involved substantial hardware sales. There were also questions concerning predicted growth. Lynch was fired by HP who sued him and CFO Hussain. Other related companies were also lined up against the to defendants.
In his decision there are a number of useful comments from Judge Hildyard. Note, for example, paragraph 63 of the 103 in the judgement. "The VAR strategy was directed by Mr Hussain and encouraged and presided over by Dr Lynch. Both knew that the VAR transactions were not being accounted for according to their true substance. Both knew that the recognition of revenue on the sale to the VAR was improper, and that the accounts were thus false." There were several other comments in the judgement on the dishonest dealings.
These include "I have found that both Defendants knew that the accounts and the representations they made in this regard gave a misleading picture of Autonomy's OEM business. They did so because they knew revenues were included from transactions lacking the characteristics associated with OEM business. They knew that such revenues were considered in the market to generate a particularly dependable and valuable revenue stream" (Para 82).
And later, ". . . I have reached clear conclusions in these proceedings on the civil liability of Dr Lynch and Mr Hussain for fraud under FSMA, common law, and the Misrepresentation Act 1967, applying, of course, the civil standard of proof of the balance of probabilities" (Para 102).
Lynch now faces extradition to the USA for criminal liability but is appealing both the civil case (above) and the extradition order (Paul Sandle and Kate Holton, Reuters). Lynch denies fraud and claims that HP did not understand the technology. More information is available from JDSupra and it is noted that Hussein, Lynch's co-defendant in these proceedings (and former CFO of Autonomy) was last year convicted of 16 counts of securities and wire fraud.
Graham K. Rogers teaches at the Faculty of Engineering, Mahidol University in Thailand. He wrote in the Bangkok Post, Database supplement on IT subjects. For the last seven years of Database he wrote a column on Apple and Macs. After 3 years writing a column in the Life supplement, he is now no longer associated with the Bangkok Post. He can be followed on Twitter (@extensions_th)