Sunday Comment: Finances & Directions; Apple News Morsels; Camera Industry Redirections
By Graham K. Rogers
---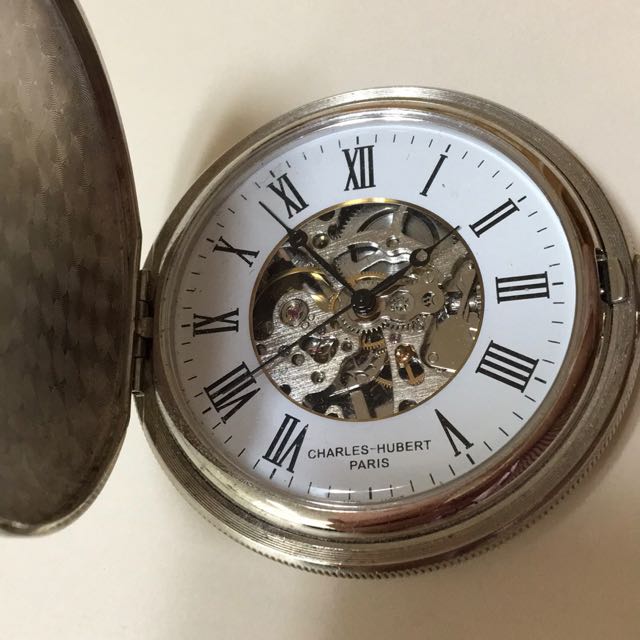 With the Q1 2022 financial report coming this week, there is speculation about directions Apple might take and product releases in the near future. The scammers and phishers have been active in the last few days. AppleTV+ is and will continue to release high quality output with more coming soon. The camera industry is having change forced upon it, with Ricoh and Canon reporting this week.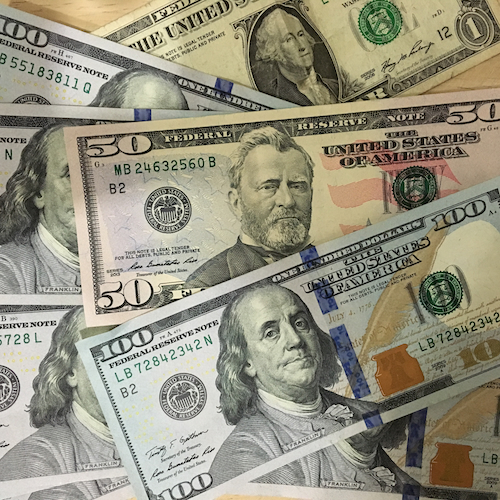 It is only a few days more until Apple releases its Q1 2022 financial report (27 January) and while there has been some pressure from Wall Street - desperately trying to bring the share prices down - the mood is generally positive. As well it should be. With reports that iPhone sales are good in places other than the USA; and growth of Mac sales exceeding expectations, with Apple Silicon and the continuing need for reliable computers for those working at home (and anywhere else for that matter); plus the uptick in services, with a great many locked into the Apple system (iCloud, Music, Apps, et al), which in turn leads to more hardware sales, all is looking good.
There are still a few who bring out the "doom" card, although rarely so spectacularly as Trip Chowdhry with his DOOM warning if Apple did not produce a Watch: "They only have 60 days left to either come up with something or they will disappear" (Jamal Carnette, The Motley Fool) He also called for "the 'completely clueless' Tim Cook . . . to be replaced" (The Macalope, MacWorld). That seems to have been a little wide of the mark, but to be fair, several Wall Street analysts also failed to see that and pressured for a replacement (clearly not understanding Apple again), despite Steve Jobs hand-picking him, Cook was never going to be a second Jobs.

With the fallout from Microsoft's purchase of Activision Blizzard (almost $70 billion), which was generally well-received (apart from a couple of game console makers), it was also suggested that this would be a fine time for Apple to make their own statement and buy a gaming company. That may well happen of course, but at the end of the week, a number of sources were reporting that Apple could be looking at Peloton. The company that makes indoor exercise equipment has been suffering of late and it was announced this week that it had stopped making its exercise bicycles. Oliver Haslam on Redmond Pie has an outline of the implications. In some ways this does make sense, but adding another manufacturing line to its product list does not sound to me like an Apple strategy. As MacDaily News comments, if it happened, "it wouldn't be for bikes or treadmills" . . . "it would be for Peloton's 2.49 million connected fitness subscribers"

I woke up Saturday morning and checked the weather on the phone as I do every day but noticed the red indicator on the Mail icon was showing an unusual number of messages. When I looked at the list, there were several from each of a number of different senders and all related to orders: some were companies I had had no dealings with, there were a few from DHL, and a number from Amazon. I did not open any, but used the Edit option and deleted all of these suspect messages. I am guessing that there has either been a leak at one of the companies (perhaps Amazon or DHL), or that this is a general phishing attack.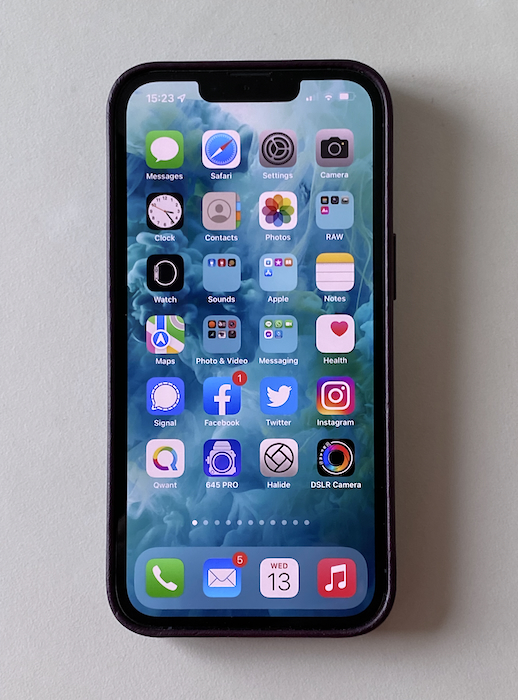 I knew that if these had used a specific email account that would indicate my website had been scraped and these would still be visible when I accessed another device. If they used an iCloud account, that would suggest one of the companies had been infiltrated, but these would not still be available. It was the latter. When I looked at the iPad Pro for my breakfast news, none of the emails was shown.
The question then, was which company, what was the intention (apart from asking me to click on a link); and how many others were affected. Up to 8am, there had been nothing on the news, so it looked like I was on my own. Even after a couple of days I have seen no general reports of attacks.
On the Mac, none of the messages was shown although all (except the Amazon ones) were in the Junk mail folder of one of the accounts indicating the website had been scraped: not a major problem; but good to be aware. Doubtless others had been sent similar emails. I looked at the raw source of some of these messages and saw that each one had a different sender and that a range of IP numbers were used.
I looked at 3 of these: one was from Slovenia; one from Georgia, USA; and one I could not trace properly, although it also seems to be in the USA. Having cleared one load in the morning, another 20 or so appeared in the afternoon, all sent to an email address that suggests scraping the website.
The next morning saw a load more, with different sources and content, including one that I had not seen for a year or two, claiming to have a video of me accessing certain online sites. I mean. . . . The email also showed clearly this had been as a result of the website scraping. About once a month, figures run high as certain sites look at the files. This month it happened on three consecutive days from a source in Germany and through Microsoft (probably via its Azure server solutions rather than MS itself). So the data is being accessed, but by whom, and who is it being sold to? And why?

With Apple seeding release candidates for iOS 15.3, tvOS 15.3, watchOS 8.4 and Monterey 12.2 we may expect updates to these operating systems in a few days (more or less). It might also be a time when any new products might be rolled out especially if there are features in the updates specific for such devices, like an iPhone SE that has been floating about the rumors for a while.
Apple product filings in Russia were discovered recently for iPads and iPhones. Perhaps a new iPad Air and iPhone SE, both of which have been rumored for a while (Joe Rossignol, MacRumors). In addition, a TSMC filing showed that it would "increase its investment to boost production capacity by up to 47% this year" which Ben Thomson (Stratechery) suggests looks less good for Intel. The article also provides some interesting history of current CEO, Pat Gelsinger and of Intel and of the smart thinking of Morris Chang on the setting up of TSMC.

A bug that was initially discovered in November can make all of a user's browser history visible according to a report by Joe Rossignol on MacRumors. He outlines how details of sites may be revealed and notes that Private Browsing is no protection. That will be a blow to some. This problem does not seem related to my attempted attacks through emails. As Apple is aware of this, we can be reasonably sure that a fix is on the way. Let us hope that this is sooner rather than later. There was an update this week to its MRT Configuration Data (Malware Removal Tool) and Apple does not reveal what is in this or its XProtectPlistConfigData - Apple's own built in signature-based detection system for malware
One of the Steve Jobs quotes I wrote down at the iPhone announcement in 2007 was "People who are really serious about software should make their own hardware" (Alan Kay - look him up). This week Wired (Tom Simonite) has an article on Sam Zeloof who builds chips in the family garage. I sent this to a group of computer engineers I am currently teaching, but I guess the weekend took its toll.
The U.S. Senate Judiciary Committee has now approved the American Innovation and Choice Online Act, which means it will now move on to the Senate floor for a vote (Juli Clover, MacRumors). Senator Dianne Feinstein criticized the bill and said that it targets a "small number of specific companies," and Senator Alex Padilla said that it was difficult to "see the justification for a bill that regulates the behavior of only a handful of companies while allowing everyone else to continue engaging in that exact same behavior
It was announced this week that Kristin Huguet Quayle has been appointed Apple's new vice president of worldwide corporate communications, with Huguet Quayle replacing former communications VP Stella Low (Juli Clover, MacRumors). Stella Low, who Huguet Quayle is replacing, was with Apple for under a year having been hired in May 2021.

My enjoyment of the Macbeth movie that I saw last week was enhanced when Apple released a 13-minute short on some behind the scenes approaches that were part of the care taken in making this movie. As well as comments from Denzel Washington and Frances McDormand, some of the technical support personnel (lighting, photography, music) also add information.

There is more original content coming to AppleTV+ and Evan Selleck (iDownloadBlog) outlines a new series, Severance, that should be with us soon. The article has a link to the trailer. With the idea of brain manipulation (memories for the workplace and separate memories for home), I was reminded slightly of the movie Paycheck (with Ben Affleck) that was based on a story by Philip K. Dick (as were Blade Runner, The Adjustment Bureau and Minority Report). Severance is set to appear on 18 February: a Friday. As is usual with these releases there will be two episodes on that day, with the rest following each Friday.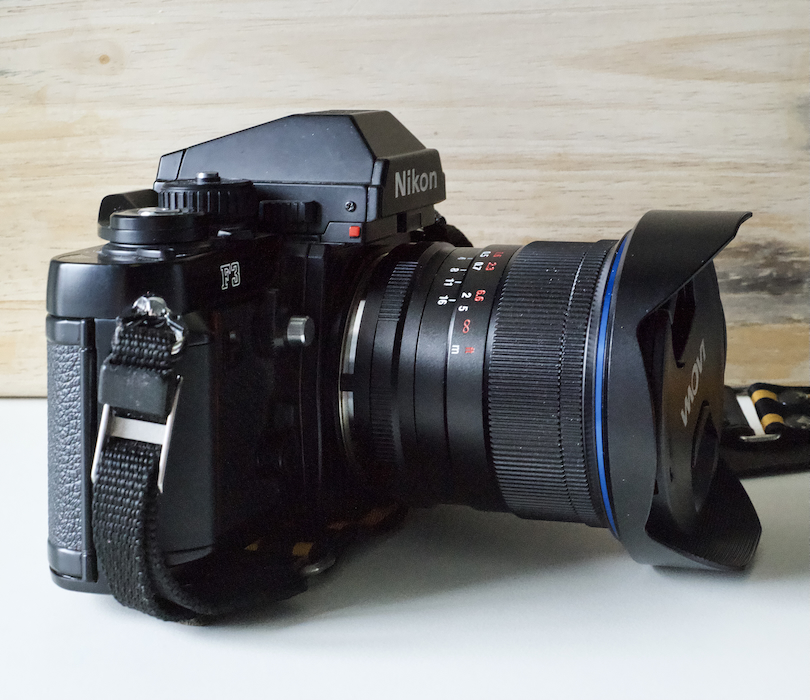 There have been significant changes in the camera industry in recent years, partly as a result of the introduction of smartphones, but also other changes, such as mirrorless cameras replacing DSLR. Covid and (in Japan) damage to installations have also caused rethinking. For example, Nikon has moved all of its manufacturing to its factories here, north of Bangkok.
This week it was reported that a smaller player, Ricoh, is to move to online ordering only in Japan for its Pentax and GR brands in what Jaron Schneider (PetaPixel), calls "a dramatic restructuring of the business." The situation in other countries is to remain unchanged (at least for now). Ricoh is keen that this is to be seen as an expansion, not contraction. Pentax has lower sales than Nikon or Canon, but a faithful user base so perhaps there is less need to cater for casual buyers. Looking at the high end market, Leica has a similar system: online, with some special outlets, as does Hasselblad. As for Phase One, if you want one of these, the company already knows who you are.
PetaPixel Mike Smith) also report that Canon is closing its factory in China. This is "broadly a result of the continued contraction of the camera market, ongoing problems with COVID-19, and the related chip shortage." There is a good overview of the current situation in this item, with Smith noting that the "crash in camera shipments came from the integrated (AKA compact) camera segment" or what he calls, the pile it high, sell it cheap mentality.
I have put forward the idea in reference specifically to Nikon which has its own problems - yet produced a gem like the D850 DSLR - the low end is a mirage. It is not needed for income, nor is it necessary to provide an identity. With reference to Hasselblad and Phase One, Nikon (and perhaps Canon) might benefit from focusing on higher end cameras, leaving the low end to manufacturers like FujiFilm with their popular Instax cameras. To be fair, Fujifilm also produce good mirrorless cameras, like Sony, and both of these respected camera companies have good sales.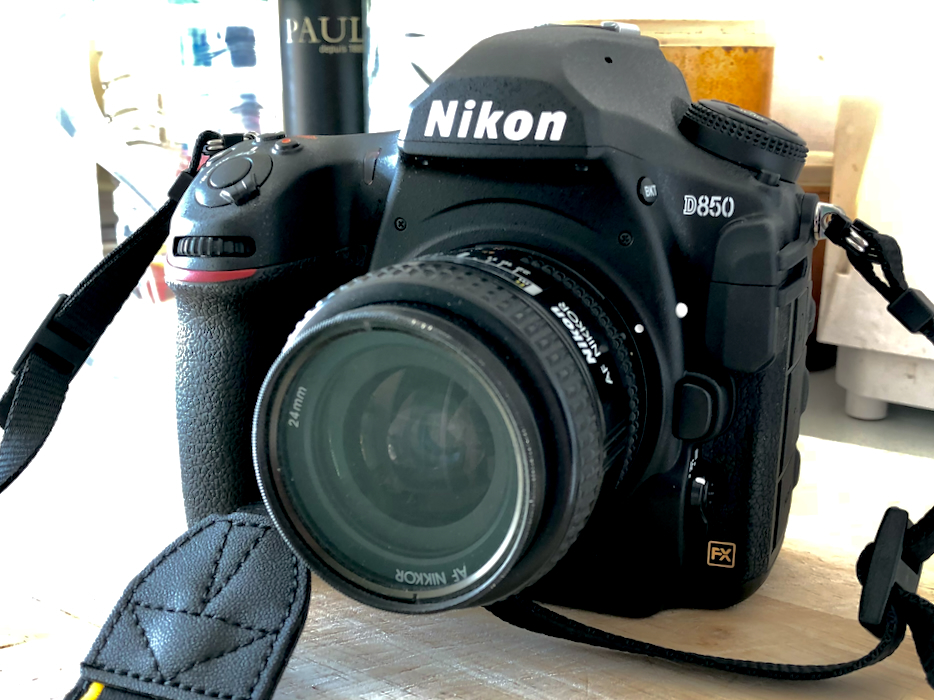 Graham K. Rogers teaches at the Faculty of Engineering, Mahidol University in Thailand. He wrote in the Bangkok Post, Database supplement on IT subjects. For the last seven years of Database he wrote a column on Apple and Macs. After 3 years writing a column in the Life supplement, he is now no longer associated with the Bangkok Post. He can be followed on Twitter (@extensions_th)