Tuesday Diversion: iPad mini on the Way; Rethink on File Organising; CODA not Available here
By Graham K. Rogers
---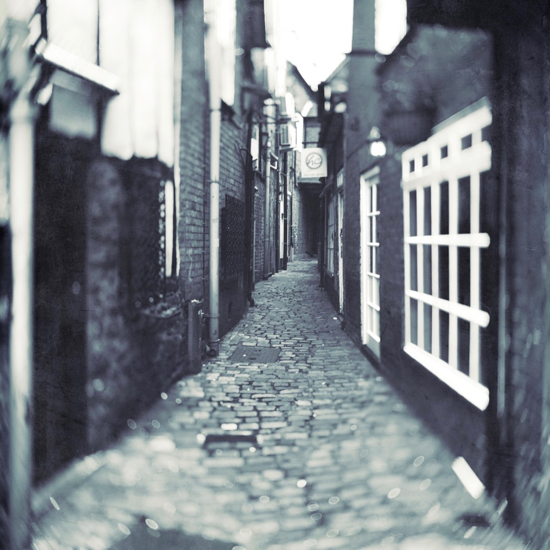 I ordered an iPad mini this week and it is already on its way: iPhone next. People my age usually store files in folders and these are organised in hierarchies: top to bottom. That is not the case for youngsters who have a different approach to finding the files they want. I like a lot of what AppleTV+ has offered, but not all. I was disappointed to find that one of its more well thought-of movies, CODA, is not available here.

On Monday morning in a tweet from local vlogger, Spin9, I saw that the ordering for iPads (mini and Generation 9) had opened for customers in Thailand. I stopped my early morning news read and opened the Apple Store app on the iPad Pro. I had already saved my preferences, although I had to change ordering details. With work from home, I am having deliveries made here, instead of the office. That is secure, but I only go in once a week or thereabouts. Once details had been updated, the order was placed and (I was informed) it should be with me next Monday (4 October). On Friday this week (1 October) orders open for the iPhone 13. This is going to be a heavy week for my credit card. I had to add some more to give me a safer margin.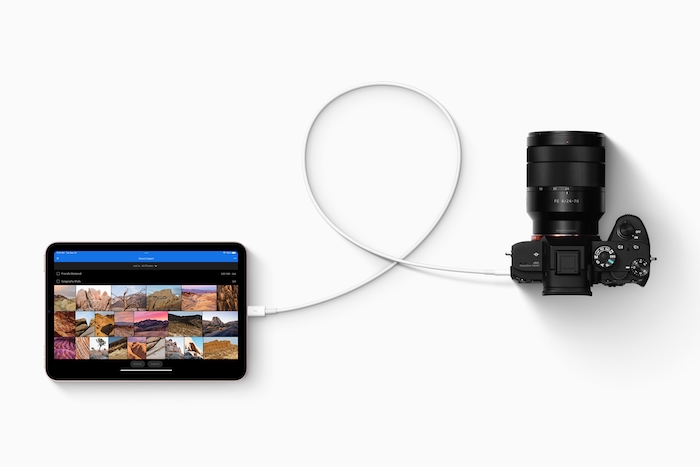 iPad mini - Image courtesy of Apple

Fast forward to Tuesday lunchtime and there was a message from Apple to tell me that the iPad mini order had shipped and would be delivered by 4 October: next Monday. When I looked at the shipping details this is coming from Singapore: the second time recently that a product has originated there for one of my orders. Apple seems to have changed its logistics. I speculate that instead of individual shipping from China, bulk deliveries are made to central locations (like Singapore for South-east Asia) and then sent on from there. If the item was picked up in Singapore at 1:51 PM, there may be a chance it could be here sooner than Monday.
Not long after the message a panel appeared on the iPad Pro offering me the chance to prepare for my new iPad. Clicking on that took me to system preferences which noted that, with the iCloud backups already running, I was ready to go. As for trading in, I sold the A-series iPad Pro last week to a friend, and I am keeping the M1 version.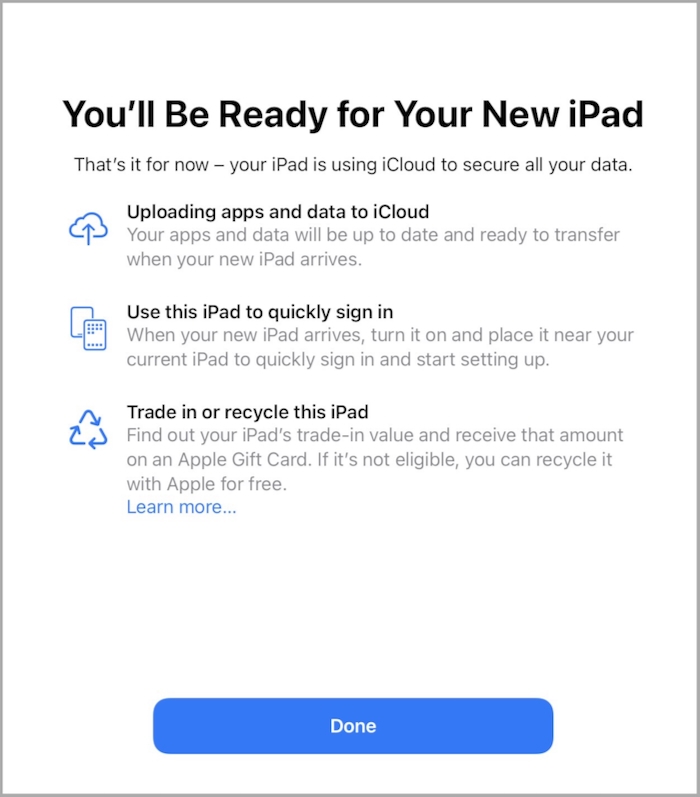 A few years ago I remember Tim Cook outlining the ways he organized files: particularly with keywords and the color tabs. His idea seemed to be that it did not matter where the file was stored as the search functions would bring it up. A search for a color-tagged file can be done from the sidebar on the iPad. Adding a second parameter needs the use of the search bar, but if you want to add a second color that is not possible on iOS, although text can be used. On the Mac, despite using the rich mix of options I was unable to find a way to find a file that had 2 color tags (I have a few of these).
On the Mac, particularly, the search function is really strong, and it is surprising how dense the metadata is. While there are normal name and type searches, there is another parameter with Other, that reveals a large menu with a list of options. For example, I can find a JPG (easy enough) that was created before a certain date (say 2015) and did not use flash. There are hundreds more parameters that limit the search and should help a user find a file, including the use of text strings: the written content.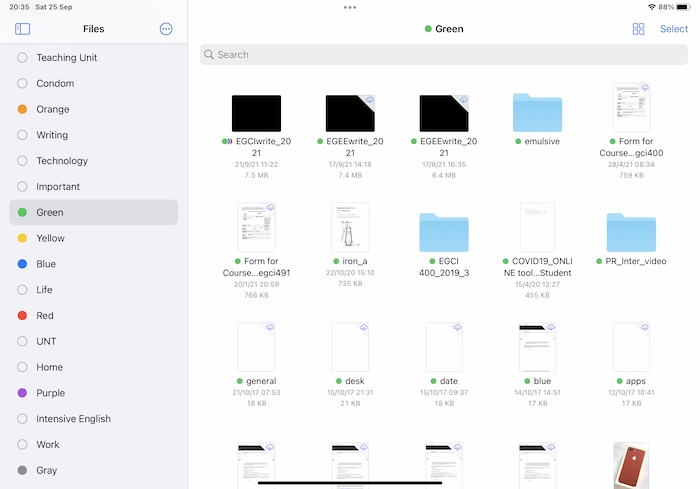 My problem is that with the hierarchical structures I use (for example) for courses that repeat year by year, I just forget where I saved that idea or article or image, although I can remember certain of the facts surrounding its creation (sometimes including sentences or phrases), although only one color tab can be searched for at a time as far as I have seen. The Mac is quite good for these vague searches, presuming I did actually keep the file of course.
A while back I was asked to clean up a Mac for a researcher who had over 1800 files on the desktop. These were in layer after layer so it was impossible to see individual files. In the Finder there is a feature (Finder View menu, Use stacks) that allows all files of specific types (Documents, PDF, images) to be grouped together, so that at least these are organized, although with the number involved it took some deft use of Search to bring up a specific file. The user was somewhat older than me and although mature people tend to work with hierarchies, he did not; but he was also unwilling to learn about the finer points of search so was never able to find the right file.
Younger people nowadays tend not to use hierarchies, according to an item in The Verge (Monica Chin) and, like my older researcher, just throw everything at the desktop and sort it out later. This sort of returns to Tim Cook's point that we do not need those hierarchies we used to rely on. In iCloud for example, files from many different areas I work on, in Pages or Keynote are all filed in the folders for those applications. The article is a fairly long examination of how younger users deal non-hierarchically with files and those like me who teach students could learn something from this.

Last time I mentioned my viewing intentions for the weekend: Ted Lasso, The Morning Show and Foundation, Episode 1 on Friday, followed by Foundation 2 and 3 on Saturday. I was mistaken. Although I was sure that I had seen information indicating that the first three episodes were available, I will have to wait until next Friday for Foundation number 3, and it is beginning to become more interesting. I have seen several of the movies and series on AppleTV+, particularly enjoying Defending Jacob, series 1 of both Truth be Told and Servant. Mr Corman, Mythic Quest and Ghost Writer did not appeal to me. I enjoyed the Tom Hanks movie, Greyhound and am looking forward to Finch and the series, Invasion, which is shown on internet sources as having a 3-episode introduction. Maybe that is where I had the idea about Foundation.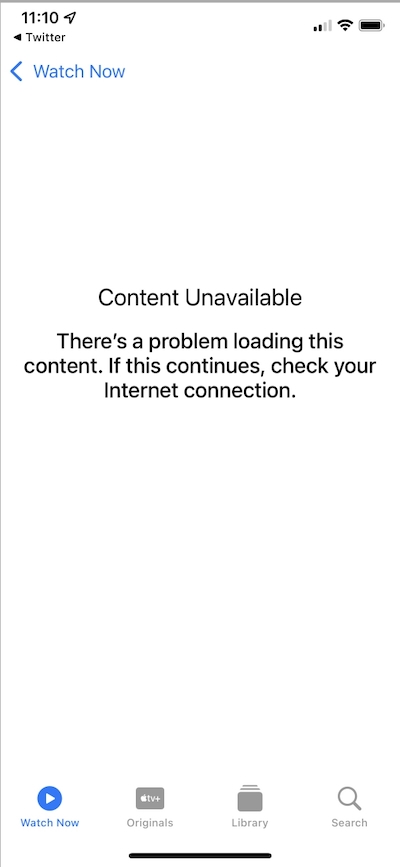 One of the movies I was looking forward to is CODA as many in the cast are deaf and can only communicate with sign language. I have worked with some deaf students in the past. They were lively and interested in what was about them. It was fascinating to me to see the speed of the communication and I asked a teacher at the establishment about this.
She told me that they communicate with their hands (and face) in the same way we communicate with words. Like us they have been using this means of communication since they were children so they have the same skills we do with words. The deaf I have seen in Thailand have taken to smartphones in the same way we have, but use communication tools like FaceTime and have direct conversations with their friends using single-handed sign language.
When CODA was released I looked for it but could not find it on AppleTV+ or in iTunes movies so wondered about availability here. I think this is just not coming to users here. In an article about the movie by Charlotte Henry (The MacObserver) on the role of the director of artistic sign language, there was a link to the movie. When I tried this, it linked to AppleTV+ but a panel appeared: Content Unavailable. This was followed by a note about a loading problem.
I guess it won't load if it is not available. When I tried to link through a browser on the Mac, I saw that there was a specific country selector, so AppleTV+ is not the same the world over. This is something else to add to my list of things that are unavailable. If the problem is English and subtitles, Apple should realise that many people here have good English levels, including (of course) the native speakers who also subscribe to Apple's limited services.
Graham K. Rogers teaches at the Faculty of Engineering, Mahidol University in Thailand. He wrote in the Bangkok Post, Database supplement on IT subjects. For the last seven years of Database he wrote a column on Apple and Macs. After 3 years writing a column in the Life supplement, he is now no longer associated with the Bangkok Post. He can be followed on Twitter (@extensions_th)