Saturday Review: Apple Event - Formulaic Video, Flat Sound; Super Products, Can Hardly Wait
By Graham K. Rogers
---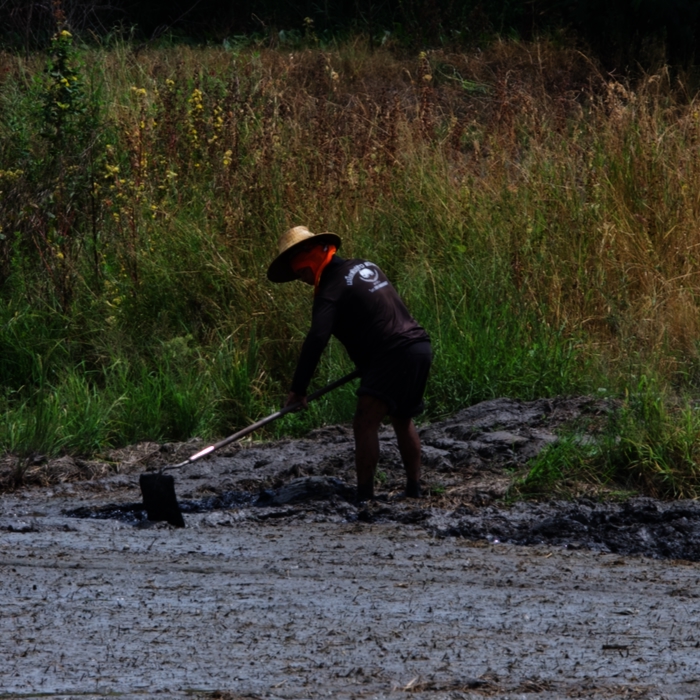 The Apple event a few days ago had a range of product releases, including new iPhones, an updated iPad, a new iPad mini and the Apple Watch 7. However, I was left a bit underwhelmed by the presentation itself which was uncharacteristically flat. As for the products, I have a couple on my list but these will take a few weeks to arrive in Thailand.

This week Apple released a number of products using the now-familiar video delivery. As this arrives at 10am Cupertino time, it is late here and I no longer stay up for these events. I was able to read early reports the next morning over breakfast finding out that we had a new iPad, a new iPad mini, and the new iPhone 13 in four models: iPhone 13, iPhone 13 mini, iPhone 13 Pro and iPhone Pro Max. I watched the event video after teaching an online class. There have been hundreds of articles in the last few days, so as well as what I saw, I am writing with the benefit of hindsight and the facts that others have discovered.
Overall I found the presentation informative but formulaic: none of the pzazz of other such video deliveries although short videos used as transitions between sections were up to par. I was also disappointed with the sound output which sounded flat - no fullness. I tried several settings on the Bang & Olufsen speaker system I use (MotoGP is different from opera), but this did not improve the output much at all.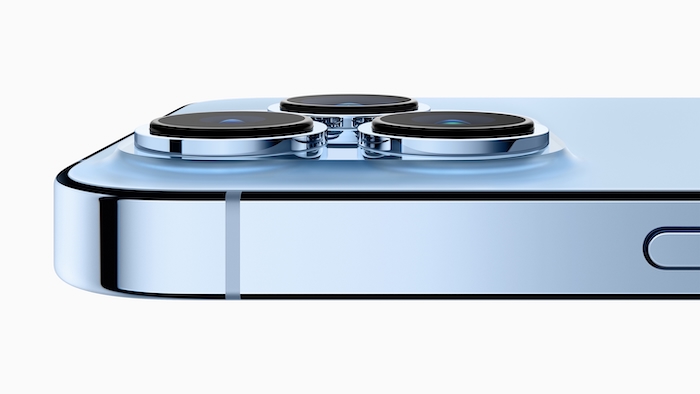 iPhone 13 Pro - Image courtesy of Apple

Just a day before the event, Apple released updates to its operating systems including Big Sur (11.6) 3.54GB for the M1 Mac (apparently considerably less for Intel Macs). And on Monday, iOS 15 will be available for download. There are lots of new features, but the one major change I am looking forward to is the ability to lift text from images and copy that into an application, such as Notes or Pages.
I have already been trying this out. Students send me handwritten content (because I insist on this at the beginning) but sometimes I need to make checks on what they have written. Before, this would mean typing the words myself, but this saves me much time. It is not perfect with handwritten input (I have to check and correct the final version) and works much better with photographs of printed text. This is a real boost to my productivity.

Although I looked at the online comments over breakfast and took a few notes, I reserve the main input for when I view the video event and come to my own conclusions. I save those reports and check them later. Those early reports however, along with a look at Apple's various pages, show that prices are mainly the same as before: no price increases as had been rumored. A lot of rumors proved to be false this time, particularly concerning the Apple Watch. Some have written that the square shape rumor was to catch leakers; others said Apple switched the design late owing to production difficulties. That is inane: product manufacturing decisions are made months before any release.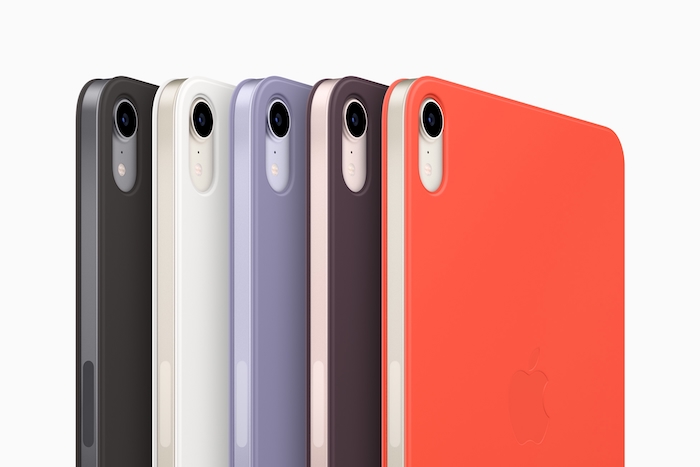 iPad mini - Image courtesy of Apple

The early reports however, put the new iPad mini and the iPhone 13 Pro on my list (I was ready to buy a new iPhone this year anyway), along with some accessories. The iPhones now support dual SIM cards which has been overdue. A note on Twitter suggests that the iPhone uses an e-SIM and is set up using WiFi, but if the user wants it, a physical SIM can be provided later. A filing revealed that the battery had increased by 15% wattage (Stephen Warwick, iMore). The iPhones come with 5G capabilities for where that is available (currently about 60 countries), but Mikey Campbell (AppleInsider reports that mmWave connectivity will only be available on "iPhone 13 units sold in the U.S."
There were updates to the iPad range followed by a new iPad mini, which had been rumored for a while. With its A15 chip, I was suitably impressed with this handy device which also has USB-C: something I definitely approve of. The A15 chip used is apparently down-clocked to 2.9GHz compared with the 3.2GHz A15 Bionic chips in the new iPhone (Joe Rossignol, MacRumors). I have seen no information as to why this is so. It also appears that the new iPhones have the same amount of RAM as the iPhone 12 models (Joe Rossignol, MacRumors). It was later reported that benchmarking had found a 55% graphics performance improvement compared to the iPhone 12. Erik Slivka (MacRumors) also reports that the A15 Bionic performs roughly 15% higher than the A14 Bionic in the iPhone 12. More details are in his report.
As I have mentioned a number of times, I was hoping Apple would move the iPhones to use the USB-C connection and leave its legacy FireWire ports, although the $329 (11400 baht) iPad still has Firewire. The Watch now has a USB-C charging cable. Others have also mentioned how the shift to USB-C leaves only the iPhone, the starter iPad and a couple of accessories using Firewire. Almost all of my accessories, particularly external disks, have USB-C and for those that do not, like my Nikon D850 or the Logitech video-cam, I have cables or adapters. I am not alone in this as (among others) Joe Wituschek on iMore suggests it is "finally time for Apple to kill the Lightning port on the iPhone".

The iPad mini is said to be available right away, but not here. The US price starts at $499 while the Thai price (including taxes) is 17,900 baht. The US price, converted to baht with 7% VAT added is actually 17,566, so the 334 baht difference is not significant. Most Apple devices are always within a few hundred baht when I have done these calculations before, except the AppleTV which may carry extra duties (not a lot Apple can do about that). I was particularly impressed to see during the presentation that I would be able to connect a camera via the USB-C port to the iPad mini. This already saves me a lot of time when I do this with the iPad Pro.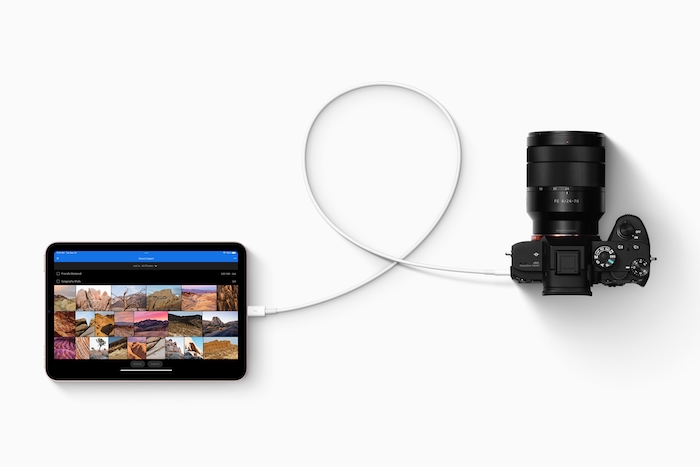 iPad mini with connected camera - Image courtesy of Apple

The Apple Watch 7 ($399) was also announced with the expected larger screens (41 and 45mm), although the rumored squarer body was not to be. Some have suggested this was put out by Apple to catch internal leakers. New rumors now suggest that this will be the next Watch. Older bands will still work as happened with the previous size changes. There are several new bands, and I note that accessories for most devices have had new colors and other changes.
One of the features shown on the Watch video was a keyboard that takes advantage of the slightly larger screen. However a developer had an app that did exactly this (FlickType) rejected by Apple, specifically because it was a keyboard for the Watch. He had already filed a lawsuit in March, Stephen Warwick (iMore) reports. After the presentation he was said to be "absolutely furious ".
With the iPhone, I will buy the leather folio case when (or if) it becomes available to protect the screen and back. So far the only cases do not protect the screen and I do not like the idea of sticking something on the screen. It may mean a move to a 3rd party manufacturer for a suitable case and I have already found a couple.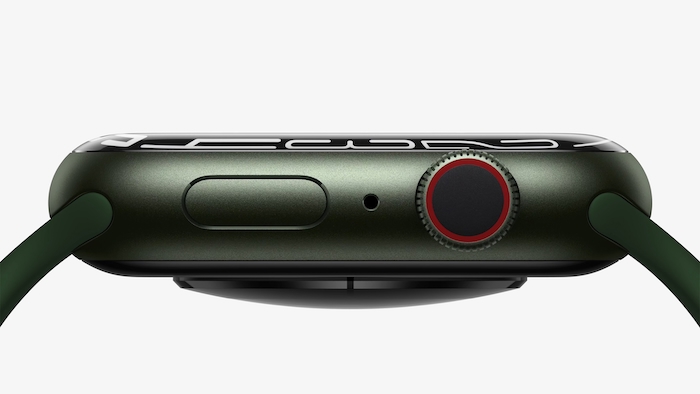 Apple Watch, Series 7 - Image courtesy of Apple

Apple announced that iOS 15 will be officially available on Monday 20 September along with iPadOS 15, WatchOS 8 and tvOS 15, then came the iPhone announcements. Of course the new devices will have the A15 processor: that was predictable and the iPad mini announcement confirmed its existence. Although Thailand was not shown in the initial release group of 30 countries (it never is), there was a clear date of 8 October along with Malaysia, Mexico and South Korea (Joe Rossignol, MacRumors).
I later checked the online store here and (as a first) the pages for the new iPhones clearly states that orders open 1 October, with deliveries beginning 8 October. There are no equivalent dates for the iPad mini (which starts at 17,900 baht). The 128GB iPhone Pro is 38,900 baht, but the 256GB version (this is what I have now with the iPhone 11) has a 42,900 baht price. I think I may order the new Sierra Blue, although I am just as likely to switch to the Graphite. In a case the body color cannot be seen anyway.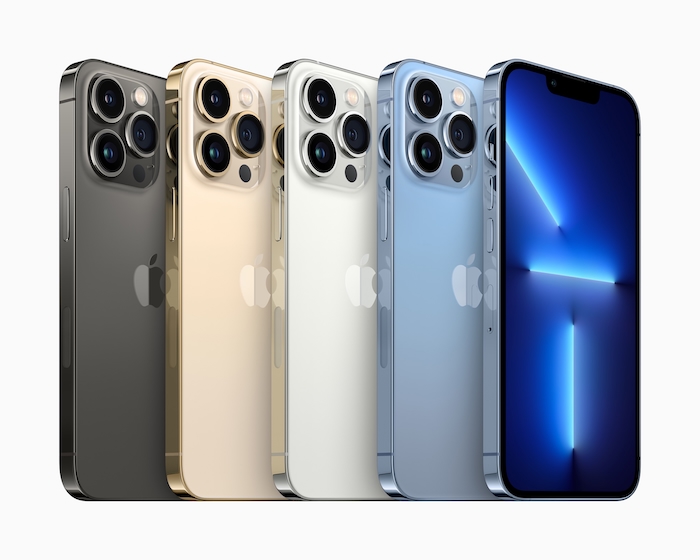 iPhone 13 Pro colors - Image courtesy of Apple

It was reported in many sources that when ordering opened in the USA and UK on Friday, those trying to use the Apple Card were unable to complete the process. Apple did eventually admit there was a problem and confirmed that it was being investigated. Hopefully that means a fix is on the way. Users reportedly tried several times before giving up and switching to another card. Problems with the Apple Card will of course not be a problem here. My credit card has been reloaded and is ready, with a backup just in case.

The well-known Apple commentator, John Gruber, appeared on CNBC this week interviewed as an "expert". He was providing insights into some of the releases and noted the importance of the upgrades to front-facing cameras across the board with device announcements. He linked this to the importance of the surge in online working that we have all experienced. Camera output is important, we like to be seen at our best. I upgraded from the in-built camera of the MacBook Pro (the old device), but still use this with the M1 Mac.
Sound is important too and I often find output from some students is poor. Mostly however this stems from the connection. A student from Nepal can only run sound, and when I had a power cut not too long ago, I used Personal Hotspot on the iPhone, but WebEx would only allow me to use sound because of the signal strength (fair enough). I was chatting to a student after class this week - he stayed online to discuss problems - and he commented that my sound output (using the microphone on the Mac) was quite good. I put this down to the 500/500Mbps fiber-optic connection I now have.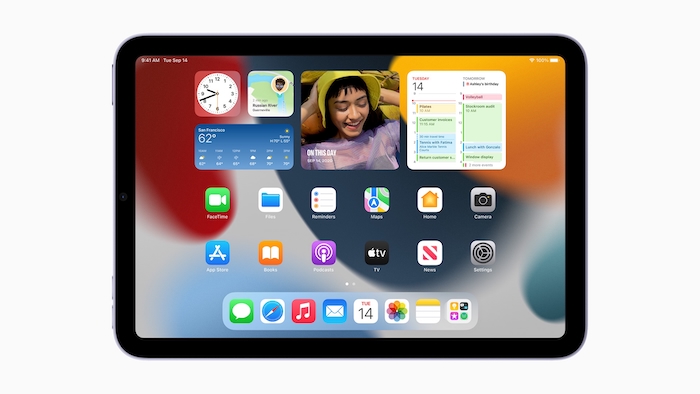 iPad mini home screen - Image courtesy of Apple

Gruber also mentioned that this move towards conferencing and work from home is not going to end. Many are finding this more efficient. Consider the cost of making 50 people attend a meeting (transport, electricity, et al) when the same discussions and decisions can be made from home as long as the connection holds. We have done quite well at this with classes (albeit limited and needing adjustments) and external meetings as well as conferences. We are still learning how to make this work, but the idea of going back to live meetings, many of which could be covered by a management decision followed by email, has taken a hit. The classroom is a different matter and I am still seeing difficulties with managing students.

So what is still to come?
A surprise no-show at the event was the rumored new AirPods although it seems these are now entering production (Joe Rossignol, MacRumors) so could be at a future event, or simply released through an announcement, with the devices seeded to selected media persons. It is almost certain that there will be new Macs in the next few weeks, and the expectation is that these will have higher performance than the first M1 releases, so I would expect at least a beefed up 13" MacBook Pro and a new 16" version. The jury is still out on if the chips will be M1X or M2, but what's in a name?
Graham K. Rogers teaches at the Faculty of Engineering, Mahidol University in Thailand. He wrote in the Bangkok Post, Database supplement on IT subjects. For the last seven years of Database he wrote a column on Apple and Macs. After 3 years writing a column in the Life supplement, he is now no longer associated with the Bangkok Post. He can be followed on Twitter (@extensions_th)