Monday Notes: Product Release Speculation; Connector Changes and Legislation (minor edits)
By Graham K. Rogers
---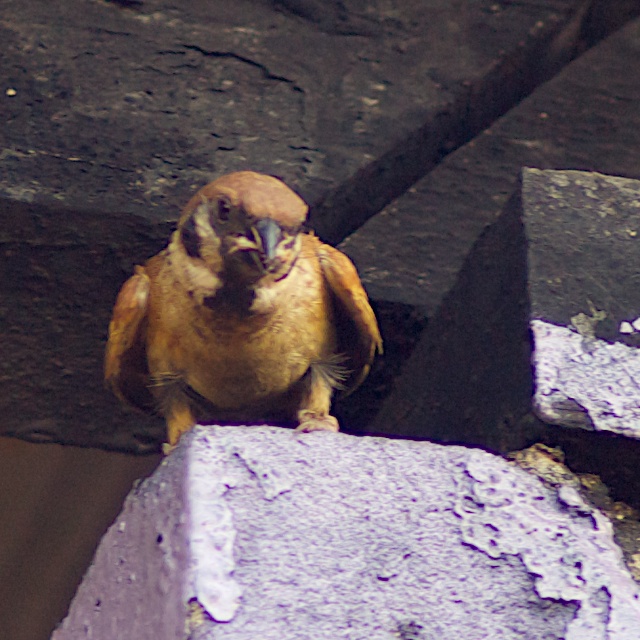 There is increasing anticipation about what devices Apple may be releasing next, particularly after the iPhone. There may be pressure from the EU on phone makers to standardize connectors soon: I favor USB-C for a number of reasons. In the meantime Congress is introducing a Bill to clip the wings of Apple and Google. An Apple car factory may be built in Thailand.

I have mentioned a number of times recently that we can expect some hardware updates from Apple soon. The time-scale is obvious as from next month to the end of the year is always the period when sales peak. First out of the box is likely to be the iPhone, which is expected to be numbered 13, but there is no guarantee about this. Last May I discussed the way that the number 13 is considered unlucky in many cultures. Also expected soon are new MacBook Pro computers. Apple started the ball rolling with the MacBook Air and 13" MacBook Pro models, followed by the iMac (and iPad Pro) all with the M1 processor. This is expected to continue evolving with new iterations, including the 16" version. These are expected to have a further development of the M1, with many sources suggesting the M1X or M2.
Other rumors have persisted concerning a new update to the iPad mini, which would be nice to see. With the time since the last update of this popular model (here) there are expected to be considerable changes to the bezel and the insides, with an improved A-series chip. We can also expect a new Apple Watch: these are updated as regularly as the iPhone to accommodate new features and software, so there should be no surprise, apart from any changes to the external appearance, such as colors or materials used.
In his weekly newsletter, Mark Gurman confirms all of the above ideas which have been out there for a while, but adds information about "new entry-level AirPods with a design closer to the AirPods Pro, including a new in-ear shape and shorter stems."

With an iPad mini update I wonder if Apple could make the step to include the USB-C connector instead of its long-standing commitment to Firewire. As that is likely to change anyway in the near future for the iPhone, that would be a move that I would welcome. Most of my day to day devices, except the iPhone 11 have USB-C ports so my accessories either have connectors already out of the box, or I have connectors for them. Instead of relying on adapters (I do have some) I bought cables for USB-A and those horrible Micro-USB connectors. These cables, for example, allow me to connect my DSLR camera directly to the Mac or the iPad Pro. Such older port/connector technology is now the exception rather than the rule for me.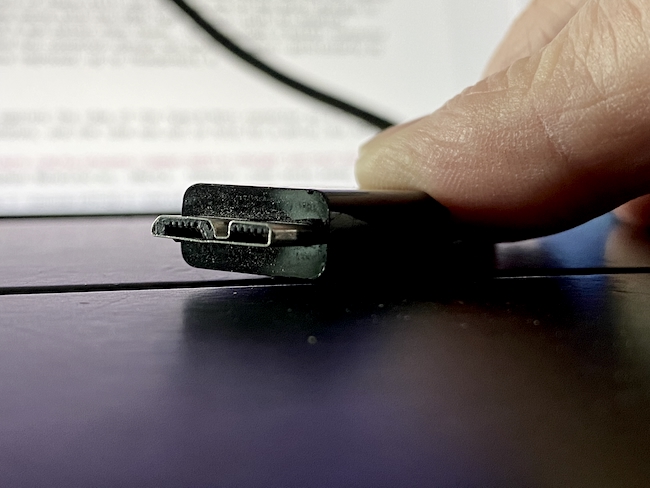 A few years ago the EU made a move to standardise mobile phone connectors. At the time, the idea was that all phones (Apple included) would use the USB Type-B Mini. I have a couple of these still and they are one of the worst designs in technology. It became worse with the USB3 Type-B micro: with its doubled connector. Even USB A was better than these. USB-C brought a better connector style to the game and the connector design has been used more, particularly as the capabilities have improved, up to Thunderbolt 4.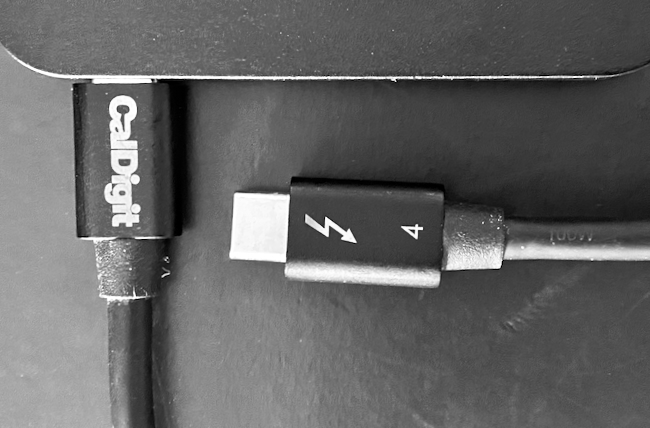 Apple was strongly against the idea of the Type-B Mini connector as a universal means of charging phones, and the idea was put on hold for a while, but has now reappeared ( Stephen Warwick, iMore). However, some sense seems to have been applied by the regulators and it is rumoured that a USB-C type of connector would be used. Many Android phones already use these, and I suspect it would not be too difficult for Apple to use these for its phones as well. Indeed, this could be better for Cupertino as this would reduce the number of accessories it would need to produce (apart from legacy spares).
It may be too late to switch the iPhone 13 to USB-C - presuming Apple has not already done this - but the overlap when any such laws are introduced would suggest that next year's iPhone might well have the new connector, whatever the EU decides on.

Apple has been under some pressure lately, along with other Big Tech companies because politicians in several countries are worried about their sheer size and the influence they wield in their different ways: Amazon, Apple, Facebook, Google. None of these are remotely alike, but legislators in the EU, UK and USA look for ways to lump them together. If there is a common problem it is easier to devise a legislative solution: good or bad.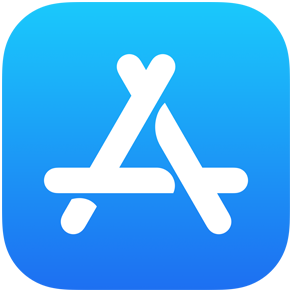 One area that links Apple and Google is the provision of app stores for the respective mobile phone operating systems. Again, while there are similarities, there are also multiple differences. The one area that politicians have been able to focus on is monopoly: each OS has only one App Store (image courtesy of Apple), so users are tied to that. They may jailbreak their phones (iPhone) or sideload apps from independent developers (Android). Neither of these is a particularly good solution, but, hey, freedom et al; and to hell with security.
While Apple has been focusing on criticisms of its CSAM approach Congress has released a Bill, called The Open App Markets Act that wants to control what Apple and Google can do when distributing apps for their respective systems and would allow sideloading. Joe Wituschek (iMore) reports the comments of Senator Richard Blumenthal who appears not to understand the differences between Apple and Google (or is filtering information): ". . . it's ironic because they're the ones who are actually invading privacy and stealing data from the developers". While the Bill seems to target the pricing systems, it also allows for third-party app stores (Lauren Finer, CNBC). While it is not imminent, with current litigation, this does suggest that the climate on app distribution has changed and both companies will need to adapt their practices.

I was surprised and pleased on Thursday evening to see news concerning Foxconn factories will be built in the USA and Thailand. The original source for this was Lualy Li, Nikkei Asia, but I read this on MacSurfer. This is good news as the Thai economy is beginning to lag a bit with the lack of tourism and other factors related to the Covid 19 pandemic. There is no indication where this might be, but it needs to be either in reach of a port (import/export) or airport (or both) and that suggests within the immediate area round Bangkok, the Eastern Seaboard with U-Tapao, or even perhaps Songkhla with its seaport and proximity to Had Yai airport. Hua Hin, Chumphon and Phuket are other possibilities.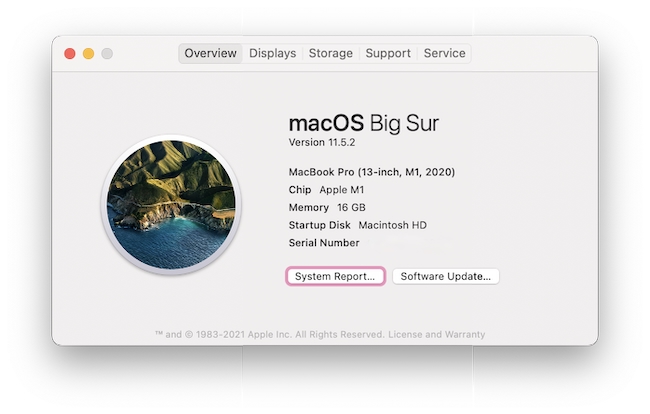 Late last week Apple release an update to Big Sur (11.5.2) with just the note that "macOS 11.5.2 includes bug fixes for your Mac." The download was shown as 2.54GB for the M1 Mac and it was a similar size for Intel Macs. However, when I start the download I saw a notice showing that the update had changed and asking me to start again. There was no size increase reported but the download itself showed it was 3.45GB. The download came down quite quickly but the panel showed Preparing time of 15 minutes. I drank some coffee.
Just before the update I noticed that the mailbox was unusually full of messages. When I was able, I had a look and realised that this was due to me adding another email account the day before. I have my own Google Mail account and another for work which I need to use more. I can now go back though 100 or so emails dating back to 2017 and see what I can delete.

For additional comments on Apple and CSAM image detection, see Apple Bets the Family Silver
Graham K. Rogers teaches at the Faculty of Engineering, Mahidol University in Thailand. He wrote in the Bangkok Post, Database supplement on IT subjects. For the last seven years of Database he wrote a column on Apple and Macs. After 3 years writing a column in the Life supplement, he is now no longer associated with the Bangkok Post. He can be followed on Twitter (@extensions_th)