Monday Comment: More on Future Releases; Weakening the App Store Walls; Working with Apps and Devices at Home
By Graham K. Rogers
---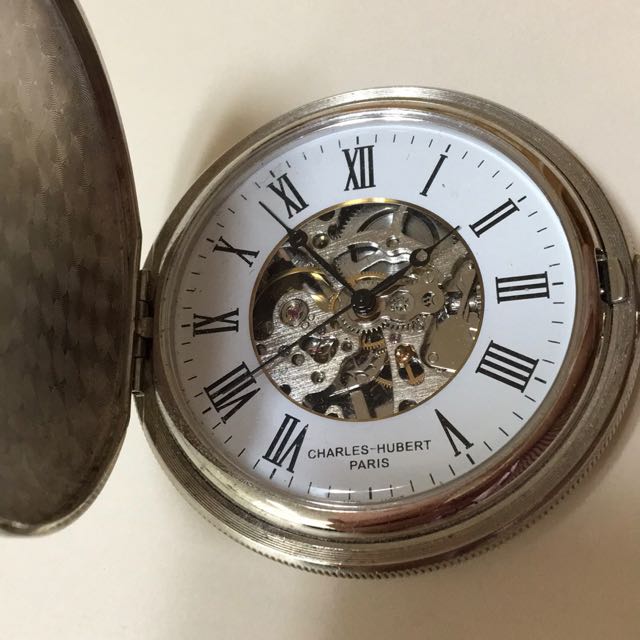 More discoveries of the new Apple beta software are appearing: some good, some less so. Working with apps and devices at home is a constant balancing act. Apple is under pressure from all sides over the iTunes App Store: the EU and others want changes.

As some users are beginning to examine Apple's latest beta releases more closely, we are finding out more: sometimes not positive. iPhone in Canada (Nehal Malik) reports that Mac enthusiast Riccardo Mori is not happy with the new Safari interface on macOS Monterrey, calling it an interface mess. He lays the blame at Apple's move to make this more like iOS and iPadOS, although I do not have any issues with the current iPad display of Safari. The iPhone is a different matter and this is always going to be a compromise because of the size and shape of the screen. The criticisms seem sound and if indeed this is going to make work harder, Apple will need to rethink this. Beta testers should be sending comments to Apple as they examine the new releases.
An odd bug in current versions of iOS has been found and it may cause the iPhone to lose all WiFi connectivity, Tim Hardwick on MacRumors reports. Entering a network name (this is in the article) that has several % symbols in it, appears to produce an input parsing issue whereby iOS mistakenly interprets the letters following the "%" as a string-format specifier. I am not sure why anyone would use such an odd name, although I agree with using a mix of symbols in a network name or password, but it would be wise not to use this one.

As well as the iOS 15 beta releases, Apple continues to release beta versions of iOS 14, with several reports that another beta update to iOS 14.7 was released last week. Apple also put out updates for movie software: iMovie (10.2.4), Final Cut Pro (10.5.3), Compressor (4.5.3) and Motion (5.5.2). I also saw there was an update to Graphic Converter 11, which is now shown as version 11.5.

At the weekend, when I sometimes put up new information, my web site decided to take a holiday. I contacted the hosting service, but had to wait until the service personnel log in. At the weekend this is not always as quick as I might want, but the first response was made within a reasonable time. I was sent a message to tell me that the server had been rebooted - a normal response - but this did not improve things.
I was still unable to access web pages, email, or connect with FTP (file transfer protocol - used for uploading and downloading files). Browser and FTP software reported that the server could not be found, which might also indicate a DNS problem. The Support staff gave it another try and the site was back by lunchtime, but not before a long time reader had given me a heads-up.

One of my regular pleasures is to watch MotoGP on AppleTV using the app developed by Dorna. Initially, I used apps on the iPad or iPhone and fed the video through the WiFi to the AppleTV, although sometimes I just used the iPad. However the TV app was a sensible advance and seemed typical of how Dorna handle the rights for the races: far better than Formula One who still do not allow those here to use its online solution. I expect this is because of its contract with local cable/satellite distributors; and I am not going to pay a high monthly fee for all transmissions when all I want is 20 or so weekend races in any year. Having watched Grand Prix racing since the engines were in the front, they lost me. The money is here if they want it, but I can do without.
For the last three or four motoGP meetings, however, I have experienced a problem with the app. Every time I go to use it, I am asked for login details, where for the last couple of years I have been automatically logged in. When I use the iPhone or iPad, login is automatic there as it has always been. Anyone who has used the Apple TV Remote knows that it is not easy to type in details, although the Remote app on the iPhone has made this better.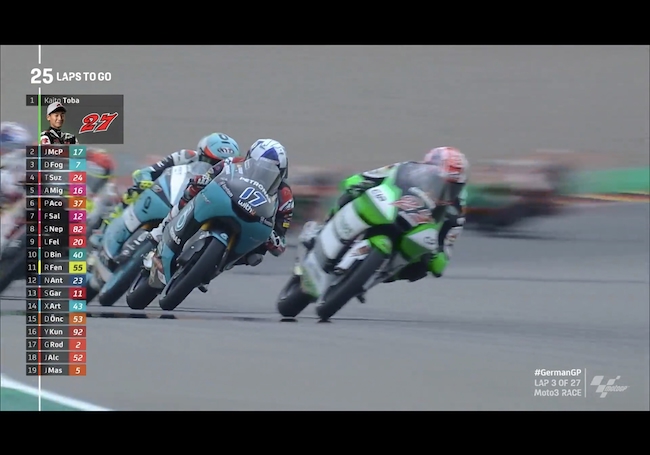 Screenshot of Moto3 Race, Sachsenring

There is still the question of figuring out user name and password. Other apps handle this without resort to re-entering information. I went through the tedium of this once again this last weekend, while the live feed was running quite happily on the iPad. Eventually the TV feed and commentary appeared.
I sent a comment about my problems to Dorna as the Moto3 race was starting, and was surprised to see a reply soon after. I would have thought they were busy enough at the time so would not have been disappointed if a reply had come the next day. A number of suggestions were made and I will try these out to see if the performance improves.

There is considerable pressure on Apple with regard to the App Store from governments and online pundits. I feel it may only be a matter of time before there is some change to the 30% fees that developers have deducted. When Apple began the iTunes App Store, there was no indication of how successful it might be, but there was concern about the security for users and we ended with what has been called the Walled Garden.
I am quite happy for that to continue. I have never needed apps that would need jailbreaking the phone to be installed. That is also called side-loading by some. It is allowed over at Android and that does not really have a strong reputation for security. On the other hand, it is possible to load apps on the Mac from non-authorized or -registered sources and even Apple admits that this reduces the security: no viruses (check the definition), but malware does exist for the Mac (Trojans, keyloggers, phishing et al).
I have a real problem with the idea put forward by Vestager last week that it is only a matter of time before there is a second App Store on iOS. This should come with a serious (digital) health warning and I do not see me using it. Others are suggesting that the App Store should be split from Apple. Again this is a risk. From what I have seen historically, breaking up companies does not usually bring about the result legislators or courts intended: take Ma Bell as a warning. On the other hand, mega-mergers are not always effective. A look at the decline of the British car industry should examine the way the main companies merged particularly in the 1970s then declined and died.

We are familiar with facial recognition and anyone with an iPhone uses a version of this several times a day. There are also camera systems that have been developed for police and security purposes, most notably in China, where everyone's face is recorded in centralized computer systems so detection of miscreants is easier. Orwell warned about this sort of encroachment in 1984, yet still we embrace this. Invasive camera systems are a bit weak when everyone is wearing masks of course, and these were outlawed in Hong Kong when public order problems arose, but Covid means we all wear masks for safety.
Along with fingerprints, palm prints and electronic cards, facial recognition is also used in companies for identification of personnel and to allow them to enter a building or specific areas. However, Michael Zhang (PetaPixel) reports that the system used by a branch of Canon in China adds "smile technology" to make sure there are only happy people entering. The intention is to "to create a more pleasant working atmosphere and improve efficiency", although some employees do not exactly see it that way and complain that they feel the company is manipulating their emotions with this intrusive use of technology.


On Monday this week (21 Jun) I found a comment by Colin Murphy on the Irish Independent which examines how the whole world has changed since the time of Orwell's warnings.
Is there anything more dull than data privacy? Blame George Orwell. The dystopian vision of Nineteen Eighty-Four, with Big Brother ever-watching the citizens of Oceania through the telescreens on their walls, became so iconic that any threat to privacy less visceral must seem banal.

And so, today, we happily carry around mini-telescreens in our pockets, report to them as dutifully as did the citizens of Oceania and surrender blithely to the presumption that, as did Big Brother, they know everything about us.

But think, for a moment, about just what your phone might know about you: where you've been; where you're planning to be; who you've spoken to; the content of every message you've sent and received; what you've read; what you've watched; what websites you've visited; what you've searched for; what you've bought; what banking you've done.
Smile please. . . .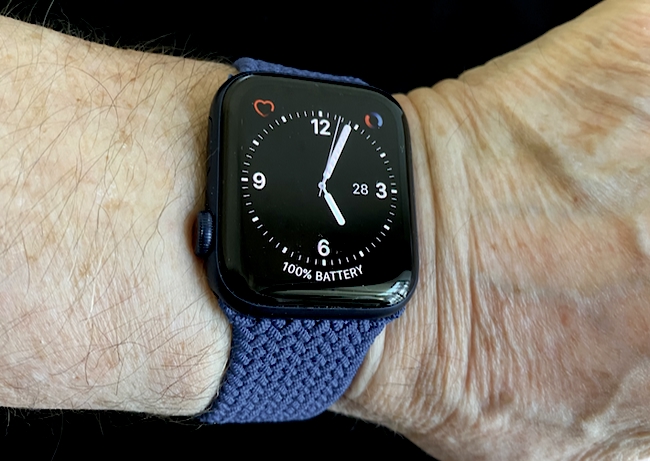 One of the useful features on the Apple Watch is the ability to call for help if needed. This has saved a number of people who needed rescuing in dire circumstances, or when they were taken ill. The Fall Detection is a related feature. While some people have tried and failed to activate this by falling down, it is a bit like trying to strangle yourself: you cannot do it; while the body's reflexes prevent anyone really falling deliberately.
I have, however, managed to activate the Fall Detection in a chair. Not any old chair, but one of those smart-looking office chairs that can be rotated and with the back that can also be moved. On a couple of occasions, leaning back quickly in one of those has started the process of calling friends and emergency services. The user has a warning that this is about to happen, but if that is ignored (for example if the person is unconscious) the Watch goes right ahead and makes the calls. A number of people have been helped by this too.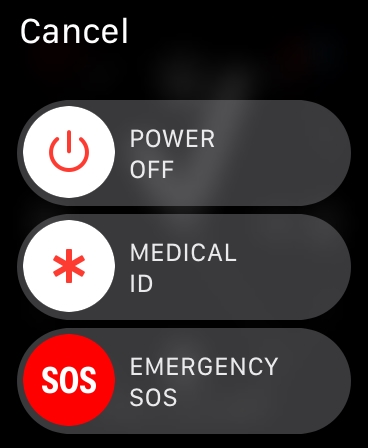 I stopped the calls once I realized what was happening as I was OK. If a user is asleep when the Watch detects a problem, that is a different matter. Oliver Haslam (iMore) reports that in Kansas people have been calling 911 while asleep.
The process is triggered by a long press on the side button (not the Crown) even though this button is flush with the Watch body. Who knows what we do when we are asleep? There is no reason in the article for why Kansas is particularly affected, or if this is happening elsewhere. I have managed to trigger this once in a while (while awake) but that was usually when I was trying to do something else. It can also be used just to turn the Watch off.

During the week, I was annoyed with myself because I had mislaid one of the new Loops I had bought for the four AirTags I had. I knew that it was in the apartment and would eventually come to light, but despite a search, it remained hidden. I checked my bags several times, pulling out everything from my backpack and tote, but when I had almost given up, I looked down at the camera strap (the D850 was in the tote) and there it was.
While looking at this and thinking how to set up these AirTags, I decided an additional keychain would be useful: I have keys for office and home. In the Siam Paragon iStudio, I looked at these and found that only two colors were available, so as I have a blue one, I bought a brown leather one too.
The three remaining AirTags were still in the pack and each is wrapped in plastic. This is not just aesthetic. Separating contacts prevents the completion of an electric circuit: no current flows. That is what a switch does. A tab that is part of the plastic covering, separates contacts, so when the plastic is pulled off, the current flows and the process of pairing begins with a tone to let users know they can start. The iPhone recognizes the device and the user is offered the chance to connect.

A list of device types is offered to name the device and I then had two AirTags named Keys. I was later able to go into FindMy, where two "Keys" were discovered in the same location of course, and rename one of these so they will be easy to distinguish. These are shown in FindMy under Items, not Devices. We also have People (which I do not use) and Me, although I know where I am usually.
Graham K. Rogers teaches at the Faculty of Engineering, Mahidol University in Thailand. He wrote in the Bangkok Post, Database supplement on IT subjects. For the last seven years of Database he wrote a column on Apple and Macs. After 3 years writing a column in the Life supplement, he is now no longer associated with the Bangkok Post. He can be followed on Twitter (@extensions_th)