Sunday Diversion: WWDC on Monday; An email Changes the World; Cupertino Staffing Problems
By Graham K. Rogers
---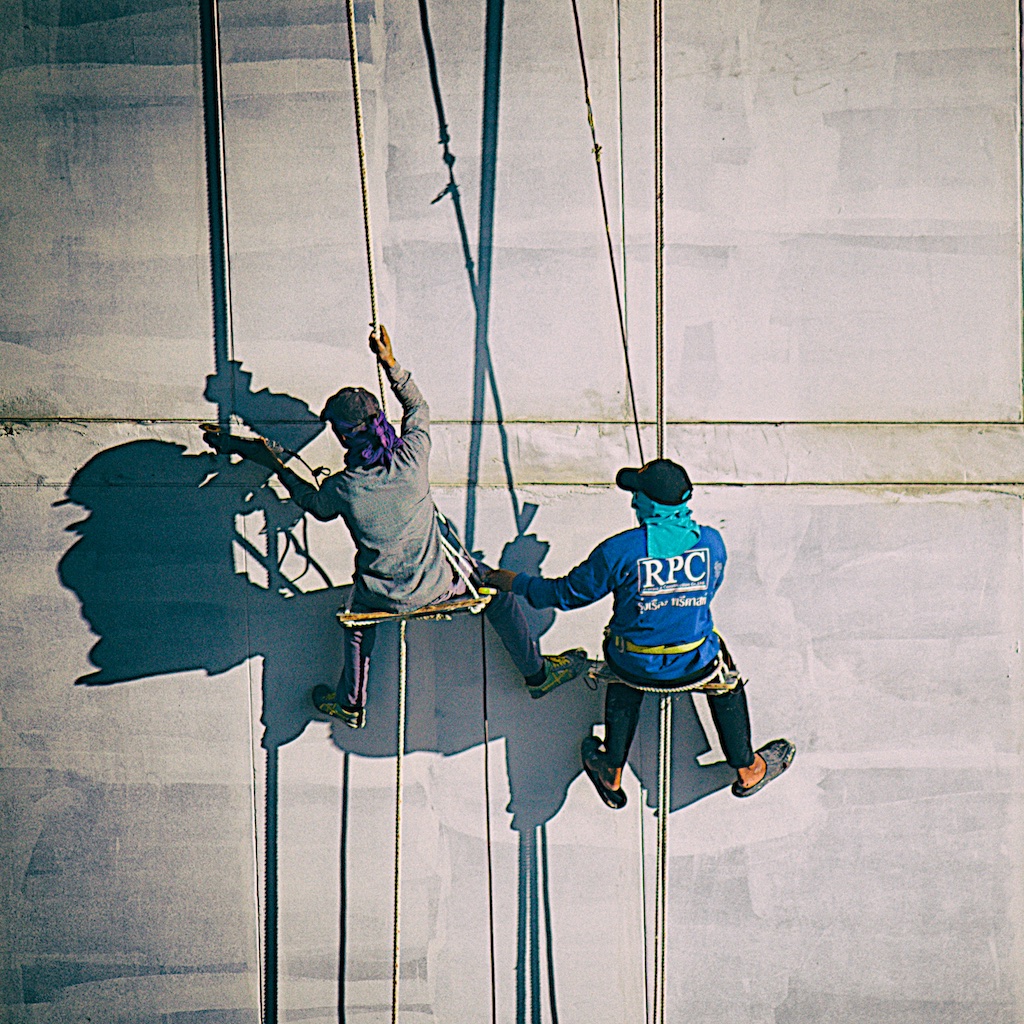 Although Steve Jobs was reportedly against the iTunes App Store, there were persuasive arguments and a clear plan was put forward. Future iPad Pro developments. WWDC being spoiled by rumors. Staff at Cupertino again leaking to the Press: there will be tears.

A story widely circulated this week concerns the early discussions at Apple over what became the iTunes App Store. It should be remembered that initially there was some resistance at Cupertino towards this, most notably from Steve Jobs. That the proponents were able to defeat this says something for the persuasiveness of the case they put forward. I saw this first in a Tweet, then shortly afterwards in an item by Federico Viticci (MacStories). An email which was sent in late 2007 is part of a conversation between Steve Jobs, Bertrand Serlet, Scott Forstall and others in which Serlet outlines four specific areas that needed to be worked on. These explain why the control exists, the reasons for the development platform and consideration of APIs (see below).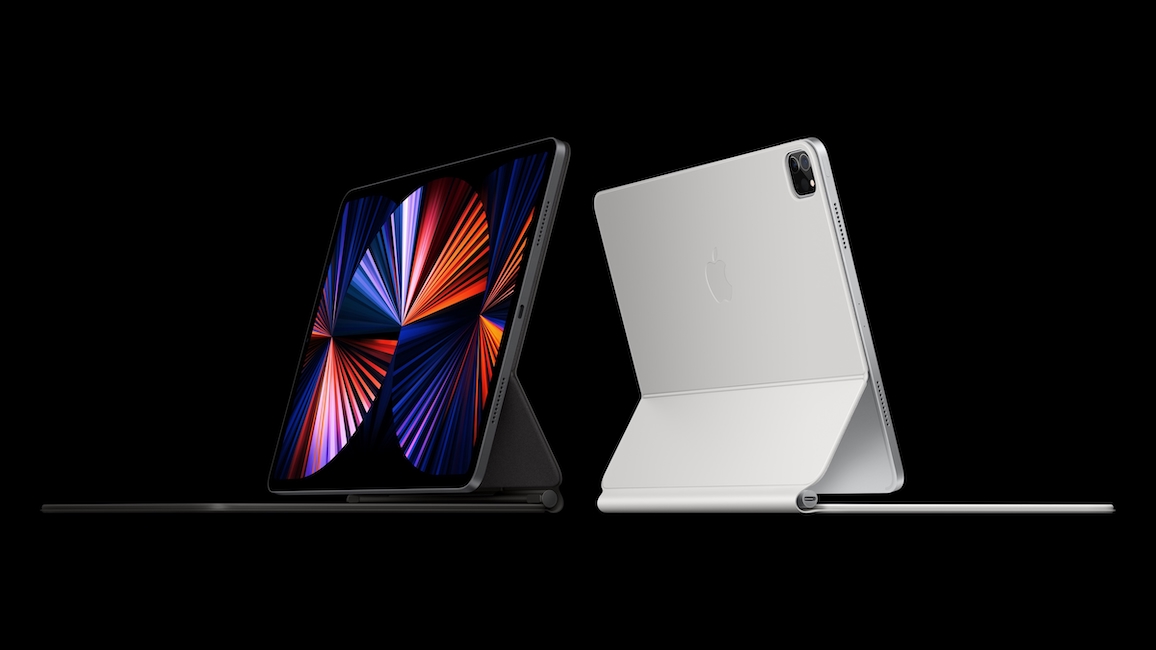 M1 iPad Pro - Image courtesy of Apple

There are reports that iFixit have started a tear down of the 12.9" iPad Pro which I will be interested in when it is finally done. I expect that the repairability score will be low because of the way the devices are designed and assembled. Perhaps to pre-empt that, and demonstrate that iFixit has a genuine task that is not anti-Apple (I don't think they are at all), they have introduced a new Coolness score and awarded the iPad Pro 10/10.
I have been working with the 11" iPad Pro for a couple of years, but the new M1 version that arrived recently is working well for me. I chose the smaller screen size as a good compromise. I had used the initial 12.9" model when Apple supplied a trial device when I was writing for the Bangkok Post, and I also tried the (then) smaller version. For the way I work, the 11" when it was released was the Goldilocks device. I have not reached any limits with the new one and the only problem with the A12 version for me was when importing images from the Nikon camera.
The RAW files are large (now around 45MB) and the previous device used to object if I tried to import more than about 12-15 images (the number seemed to vary). As this ability to import directly from a camera was one of the main things that sold me on it, this was limiting, although I learned to circumvent it: import 10, then another 10 and so on. With the M1 iPad Pro, admittedly with larger storage (128GB as opposed to 64GB), the first time I imported 20 images, there was no message and the process was done in a few seconds.
It seems that Capture One is to release an iPad app next year (Gannon Burgett, DPReview). I have tried this on the Mac and while it is an excellent example of image editing software, there were a couple of minor points that made me decide not to make the purchase, particularly as I have other apps installed that I use regularly. The proposed iPad app will probably have a different or adapted feature set. None of these replace Aperture, however.
Affinity Photo was developed with a core engine that could be used to work in several OS including iOS, macOS and Windows. The foundation was so strong and the design so good that this has served me well on the Mac and the iPads. Pixelmator is another that works on both platforms and even on the iPhone, although I would not recommend that as the screen is too small (it does work if needed). Pixelmator also released its Pixelmator Photo (iPad only) that is one of my most often used editing tools, and some of the features remind me of how Aperture would work.
These apps, the increased power of the iPad Pro and the current limitations of what can be done with iPadOS, have lead to some speculation (see my comments below) about the merging of macOS and iPadOS, despite Apple executives coming out and saying quite clearly that this is not going to happen. Nonetheless there is room for change, and this is outlined nicely by Jason Snell on SixColors with his look at how the iPad Pro is beginning to approach desktop computing.
It can handle a large monitor, but the displays are not effective for power work. I particularly miss the ability to turn off screen mirroring as I can on the Mac, so that each screen can display separate content. This is especially useful for me when teaching online. And it is just not possible to display more than one app on the screen at a time: it needs some deft juggling with app switching (I use Command + Tab a lot with the keyboard). Jason writes that we have only "full-screen, Split View, or Slide Over views" because that is how the iPad works. Let's hope that Apple keeps inching towards this, but without making the iPad a Mac.
System Preferences - Screen arrangement

One of the things I look out for at WWDC is the list of APIs that will be coming. This shows me what new things I can expect in coming months, and even the new types of apps that might appear. My students rely on APIs when they are developing software as it makes the job easy for them and (usually) provides a predictable result. There has been a lot of head scratching in the last week or so over the decision by HBO to update its Apple TV app for HBO Max and remove some APIs, adding its own changes.
A lot of features that users relied on are no longer available and there is some anger: why fix something that is not broken. It is not as if they have to pay for APIs (at least not directly). AppleInsider writes that the "app is apparently bug-ridden and makes for what Screentimes calls a "horrifically bad" experience." There is no reason given as to why HBO might want to do this, and so far I have seen no update regarding this. There are more comments on this from 9to5Mac.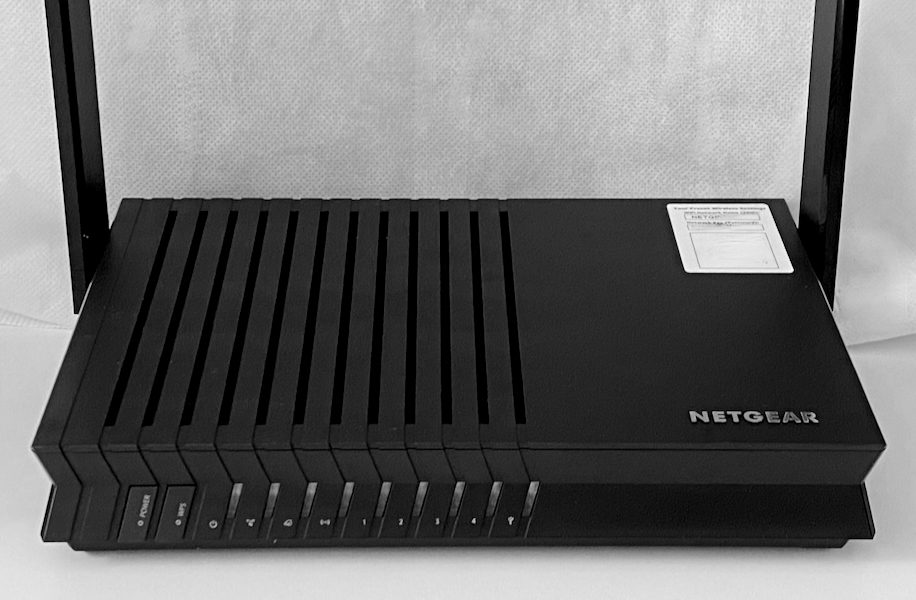 Netgear WiFi 6 Router

When I went into work on Tuesday the security guard handed me a package: the Netgear WiFi 6 router had arrived. I took it home later and put the box somewhere safe. I am not sure if I will set it up here as I intend to move to a new condo soon so I expect to wait until that happens. Just after lunch an SMS showed that my credit card had been charged 3390 baht, which I recognised as the price for the AirTags pack of 4. The Apple Store showed that this was now Preparing for Shipping.
That evening, there was another charge for 3770 baht and I wondered why. I checked the credit card transactions and saw both payments were for Apple, then looked again at the Apple Store: the keychains had also moved to Preparing for Shipping. Both are scheduled for around the second week of June and I hope they come together. From past experience, that does not always happen here; and this was business as usual.
I had a call on Friday from a courier service and the package was delivered to our security guards. When I checked online, it was not the AirTags but the keychains that had arrived in double quick time. I expect the rest of the shipment will be with me on Monday or Tuesday.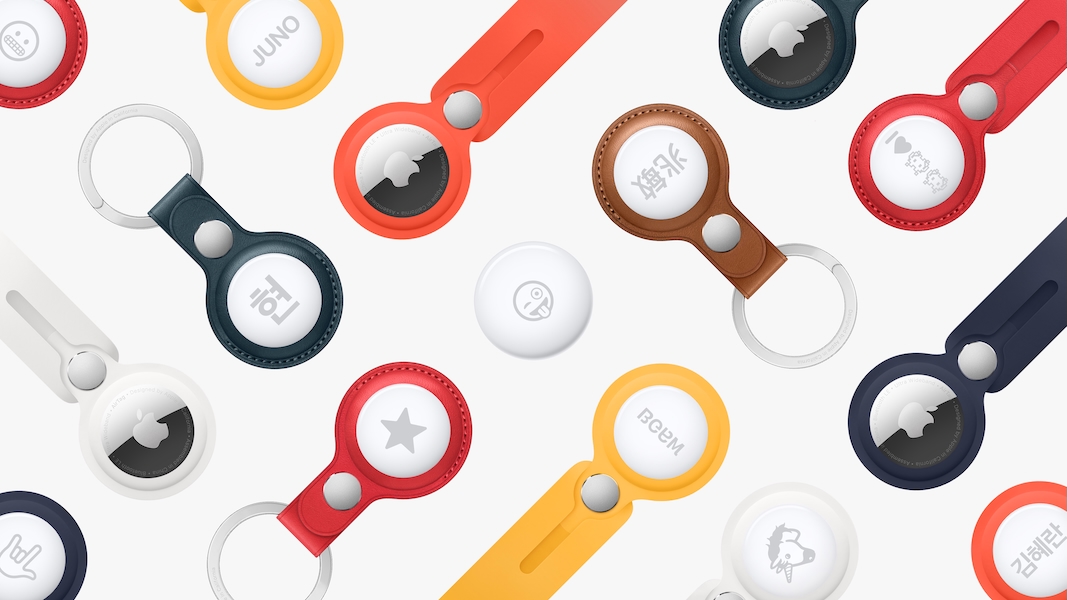 AirTag keychains - Image courtesy of Apple

With WWDC on the horizon, many are looking at the potential for software updates. iOS should be updated to version 15 and it is hoped by some that there will be significant changes to go with the beefed up hardware, especially the latest iPad Pro and whatever else Apple may release in the next few months. On the Mac side, hoakley (Eclectic Light Company) notes that the next version will be macOS 12, based on information from Apple. His comments also include information about which Macs might (and by extension which will not) work with the update:
iMac Late 2015 onwards,
iMac Pro,
MacBook Early 2016 onwards,
MacBook Air 2018 onwards,
MacBook Pro 2016 onwards,
Mac mini 2018 onwards,
Mac Pro 2019.
That means my reliable Mac mini will not be able to run the next version of macOS. I will keep this as a spare, which is what it has been all along, and consider updating later on. The basic Mac mini has the M1 chip now and is 22,900 baht with taxes, but it could be wasted as an office spare; and the lovely 24" iMac is another 20,000 on top of that. Colorful as it is, that would not be necessary right now, especially as Work From Home continues.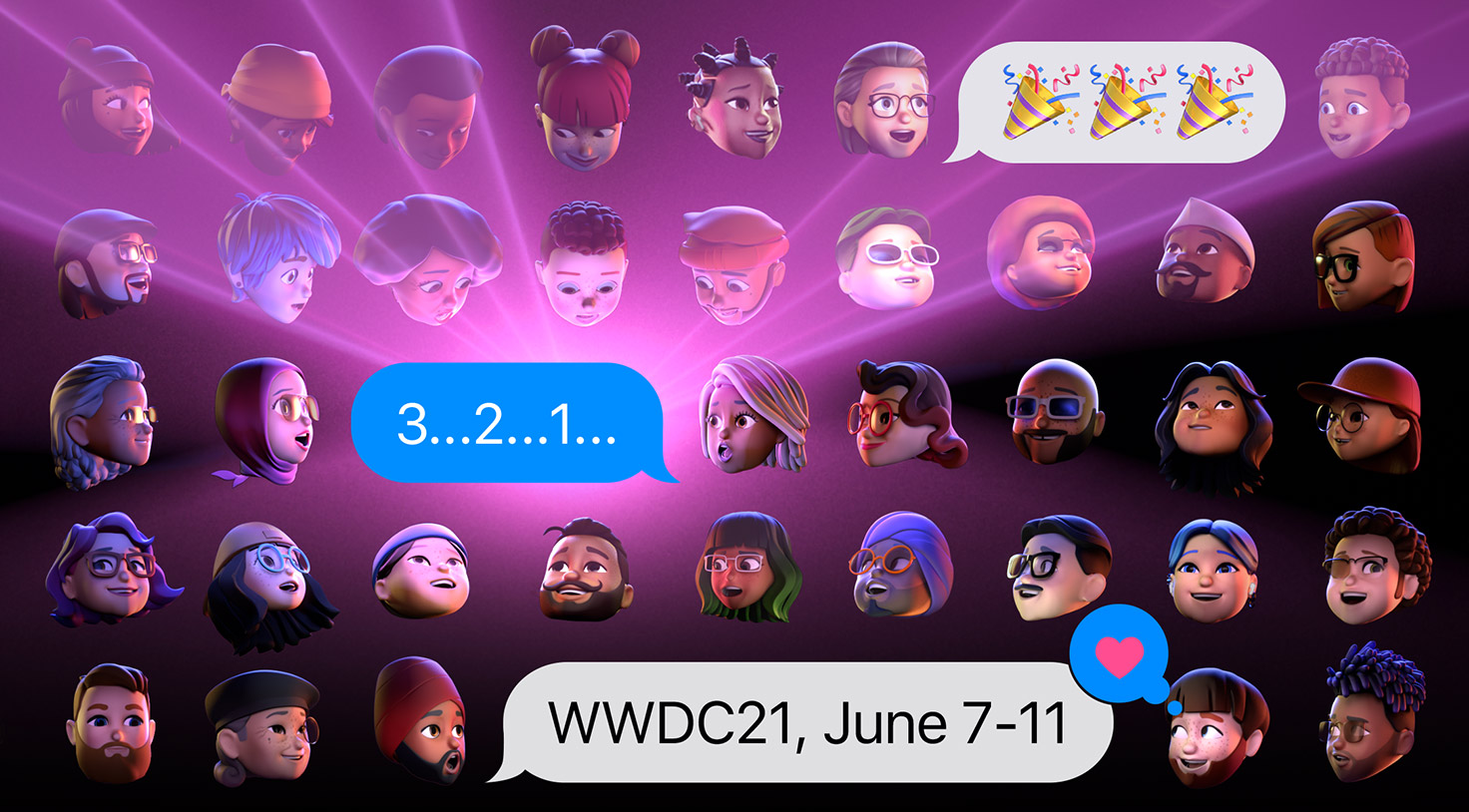 WWDC - Image courtesy of Apple

I saw a rumor that suggests the update to macOS could be called Monterey or Mammoth. The first I understand; but while the second is a place name in California (I checked), it has other implications: size, arrogance, and extinction.
There there are several rumors that have been circulating in the last week concerning new hardware at WWDC and most of them come from the usual Bloomberg source, rewritten to appear as if they are original. Most sources suggest two devices although some are absolutely certain that one new Mac will be announced. I will just wait and see what comes and will be quite happy with announcements concerning software. I later saw a report about the Mark Gurman (Bloomberg) revelations of what he claims is everything that will be at WWDC (Nehal Malik, iPhone in Canada).
I am not particularly a fan of some speculation although it may add some spice to the upcoming event, but when (allegedly) the whole show is outlined, that spoils it for thousands. I doubt that this is a strategy from Apple, so I hope they deal with the leaker in an appropriate way and take us back to the days of guessing what Apple is up to: much more fun.
Just after a record quarterly announcement and days before WWDC when there is always some speculation, Wall Street has seen a week of Apple losses. There is considerable ringing of hands and worry about what will happen. All this sounds like another doom scenario. We see these once or twice a year. Regular observers of Apple just shrug shoulders: this is Wall Street putting pressure on the stock, so the profits might be made when the price rises again. In a confirmation of sorts, MacDaily News reports that Morgan Stanley is expecting the stock to rise on announcements around the M2 chip. Well of course they are. I would expect that rise anyway after WWDC, but more to the point, when the Dow Jones index is rising, why is Apple being pushed down?

Last week Apple put out some new guidelines on three day working at its campus. Within a short time another letter was leaked to the Verge by some staff who were not satisfied with the arrangements. You may remember last month when staff were dissatisfied with the appointment of García Martínez, a petition was leaked to Zoe Schiffer (The Verge) and Martínez was asked to resign (or was dismissed), even though Apple knew of the book he had written. I think poor decisions have been made either in the hiring or the firing, or both. For more on the background to this new letter, the Verge article (Zoe Schiffer) is online. Apple did not reply, and I bet Ms Schiffer will not be getting a Xmas card from Cupertino this year. One leak is possible; two leaks is not a coincidence. It appears some inside Apple are using these leaks to force changes. This will be stopped.
I was going to make a longer comment, but John Gruber has strong opinions on this. He gets absolutely to the point. Maybe the staff that Apple is now hiring because of its size are less of a good fit; and the change in the work hours was not a suggestion, it was a decision. I am quite comfortable working from home currently although I do tend to go in at least once a week. When the time comes for us to return to limited working or full working, however, I will be there. If that is what the bosses want then that is what they shall have have.

When I order online goods from companies like Apple or Amazon they include charges for duty and taxes. With some deliveries, such as when I buy used cameras online, these are not included and I have to run down to the post office, or pay the courier an additional amount. To show that the system works I just had a note from Amazon giving me a refund of just over $3, as the Export fee was reduced. It is nice to know that the system works
Graham K. Rogers teaches at the Faculty of Engineering, Mahidol University in Thailand. He wrote in the Bangkok Post, Database supplement on IT subjects. For the last seven years of Database he wrote a column on Apple and Macs. After 3 years writing a column in the Life supplement, he is now no longer associated with the Bangkok Post. He can be followed on Twitter (@extensions_th)