Sunday Notes: Apple Spring Event Shopping List Adjustments
By Graham K. Rogers
---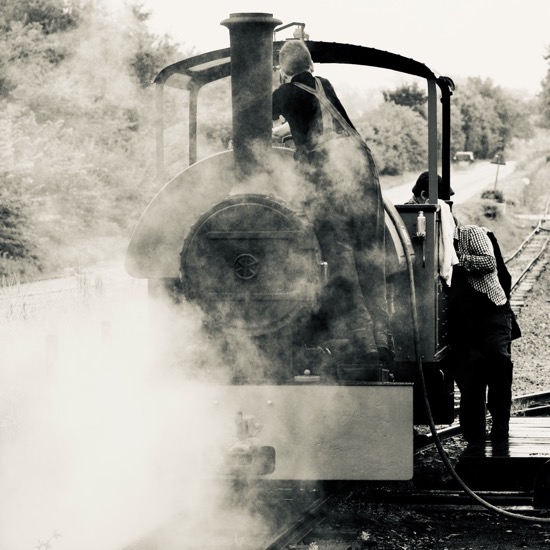 I watched the Apple Spring Loaded event. I thought I wanted a new M1 iMac, but then the iPad Pro with M1 chip was announced. The AirTags came later and I have a use for those too. A lot was packed into the hour-long video presentation. There is more to come.
The Main Event
A few days ago we had the Apple Spring Loaded event, which as expected was a whole video affair, with a number of interesting clips to go with it. The event itself was quite short: around an hour. In that hour however Apple managed to outline a range of new products. Some of these were expected or anticipated but there were a couple of surprises in there like a purple iPhone 12.

I had seen a couple of articles online early Wednesday morning, but I try to restrict my reading, until I am able to watch the video which I did it at lunchtime that day. While the event ran on the TV I adjusted my decision-making in terms of what I had intended to buy. Initially, as soon as I saw those colored iMacs in an online report I thought one of these should grace my desk. Needless to say, there is one reviewer who focuses on his dislike of the colors, but there always has to be one. Another (later) gave an outline with the main theme being that he would buy nothing: click-bait.

As the event went on I also saw the new iPad Pro and rethought that earlier decision. I I am currently running three Macs: a new M1 MacBook Pro, the Intel MacBook Air, and a venerable Mac mini, which sits on my desk at the office.That is really an emergency machine as I usually have the MacBook Air at work and sometimes also the M1 MacBook Pro. Although the new iMacs look very pretty, I am not really sure if I would make full use of one, especially with the limited space at my condo. That would be a waste.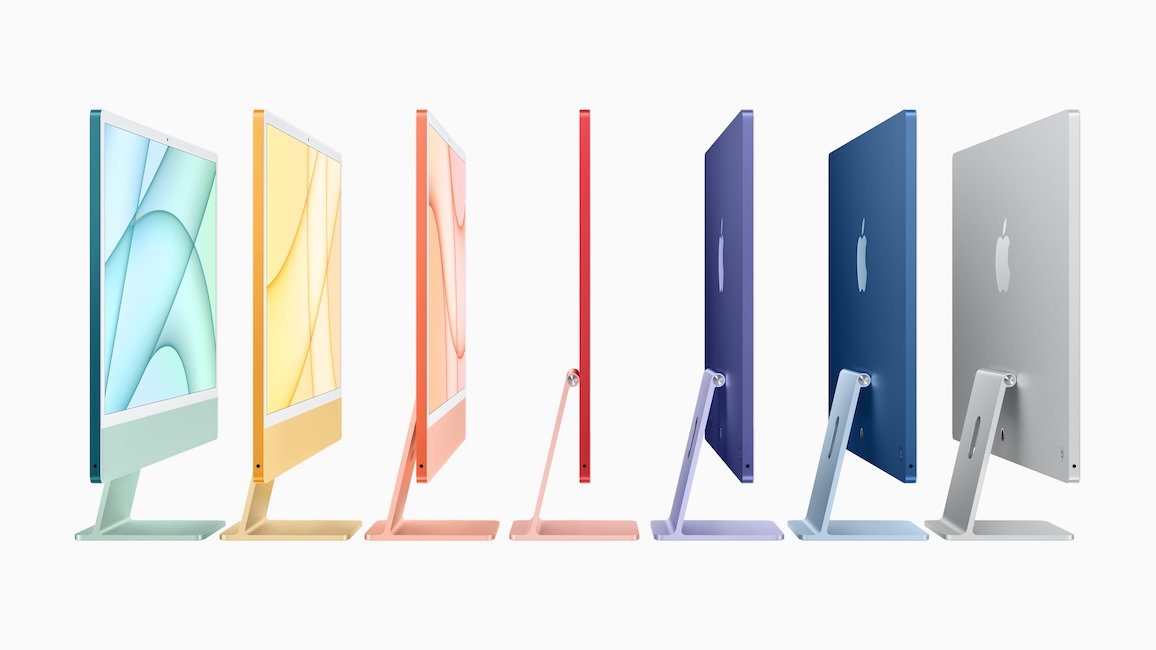 iMac with M1 chip - Image courtesy of Apple

The iPad Pro is a different matter. Since I have had my current 11 inch version, it is in full use every day. I use it for everything, particularly student reports and thesis work. I also make good use of it with photography and editing photographs. It integrates well with my other devices, via iCloud. Although I have a Generation 6 iPad, I use that for beta testing and the iPad Pro is the workhorse, despite some limitations. Some days I only take the iPad Pro with me.
Others have mentioned some shortcomings in the last couple of days, particularly as this will run the M1 processor. That was a surprise to me. I had earlier dismissed some reports that this would be the case. I was wrong. And it was that revelation that totally switched my thoughts from the iMac to the new iPad Pro. Although the 12.9" version has a superior mini-LED display - rumored to be in short supply with production difficulties - I will stick to the 11". This is the Goldilocks version for me. I had both the 12.9" and the smaller version on loan from Apple when they first came out and preferred the larger one, but did find it a little bulky for backpack working and taking notes. As soon as the in-between 11" device was available in Thailand I ordered one and have not been disappointed in the main, especially working with the combined keyboard and case. I added the Apple Pencil 2 but did not use that much initially.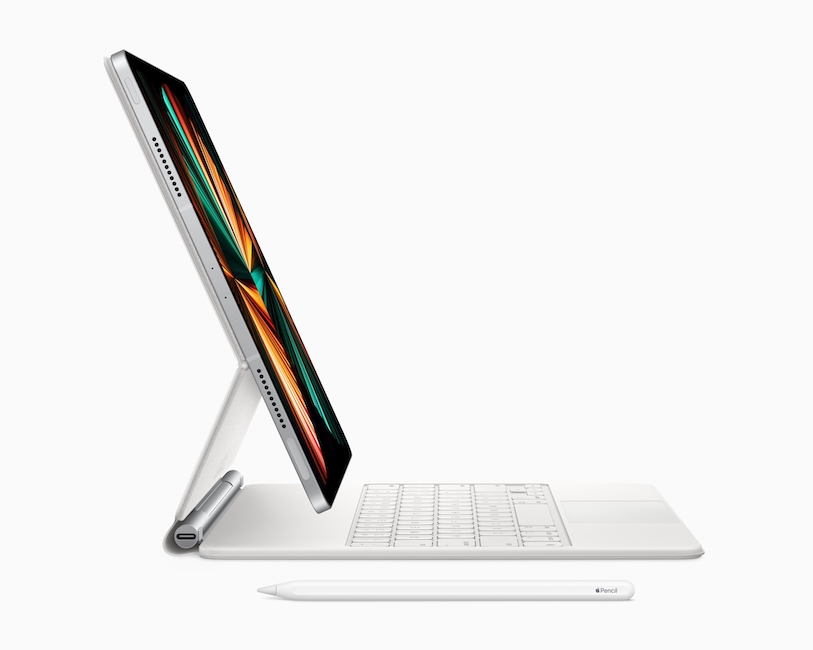 iPad Pro with M1 chip - Image courtesy of Apple

What sold me on the iPad Pro when it was announced with the USB-C ports was the Apple video that showed RAW files being downloaded from a Canon camera, which meant an improvement in on-the-go working. I made sure it worked with the Nikon D850 and was instantly pleased with the results. I have found however, that if I have more than 15 or so images, the limited memory balks at the transfer. I have learned to select about 10 images at a time, although with the current medical emergency I do not often take scores of images.
The current social-medical situation has changed the way I work. While I used to prefer paper submissions when editing that is almost impossible now. I have found that working with the Apple Pencil on a PDF is the most efficient way to markup student work. I do not retype the submissions, that is their responsibility and for me there is an ethical question when people do this. There are some external files that I will do this on - letters or articles from professional people I know - but students have to learn. With early drafts of student work, I insist on paper. The students take a photo and convert that to a PDF. I have tried JPG submissions, but the markup does not work as well. It is quite easy for a graduate student to convert a thesis to PDF.
This week has seen a surge in student work. While some have been chipping away at a task due shortly, others have done little and it was necessary to apply much pressure (and fear) to make some produce input that I could work on. I am somewhat disappointed in the results, but there are lessons to be learned by all, including me.

There are still shortcomings on the iPad Pro and despite some claims, it is not a total Mac replacement. There is some excellent support for this: from Apple. Despite its strength and insistence from some that Apple must merge iOS and macOS, this is not going to happen and last week when interviewed (Gary Ng, iPhone in Canada), Greg Joswiak with John Ternus unequivocally stated (as has been done before) that the two systems have their own purposes, some of which may appear to merge, but that Apple intends to continue with the two ecosystems. Particularly with Apple silicon and the new Macs (despite the M1 iPad Pro) macOS, iOS and iPadOS will each continue to be developed. Some suggest that there may be a case for more branching of iPadOS.
Although I can import photographs direct from my Nikon D850 camera, which is useful sometimes, there are limits. On the Mac if I want to import 200-300 images in one go, I can do that, but with the iPad Pro I am limited to a few at a time as I only have the 64GB version. Not that I have been taking hundreds of photographs lately with the pandemic restrictions, but when I use the iPad Pro there are limits. I can also use the iPhone in emergency but that is like wading through treacle with the Nikon's RAW files. Nothing so far has been that urgent. I hope that with the new iPad Pro the extra capacity (these start at 128GB) and the faster M1 processor, will improve importing.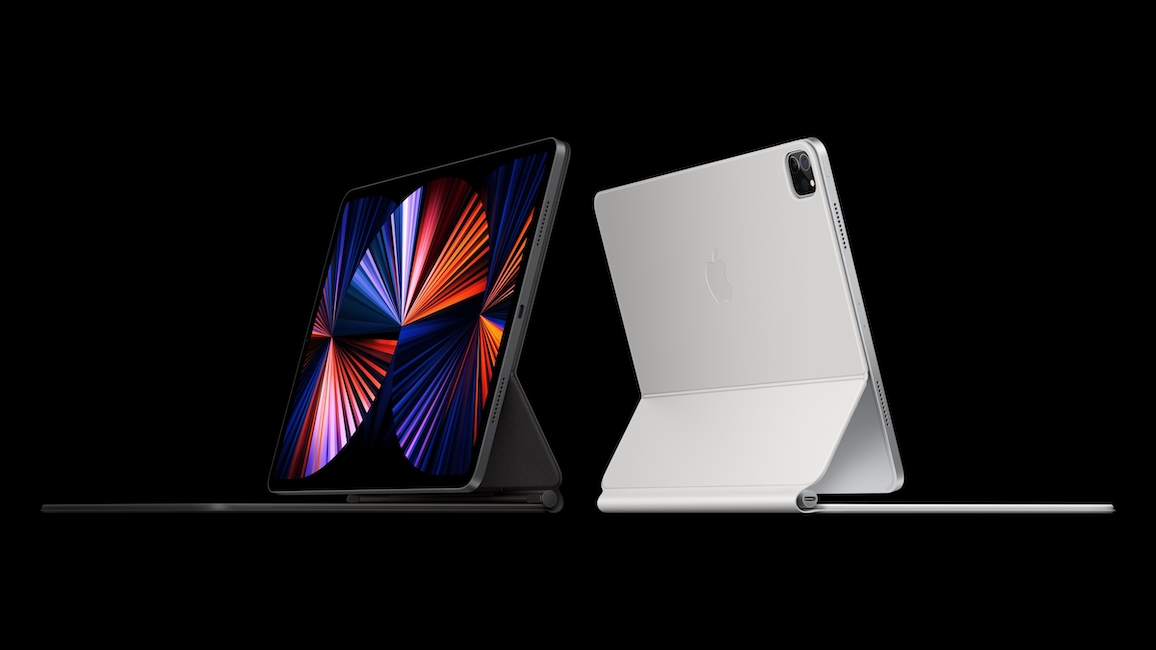 iPad Pro with M1 chip - Image courtesy of Apple

There are two long-standing missing features for me that limit the iPad Pro and ensure I will need a Mac for a while: tethering and scanning. Several professional photographers use tethering: linking a camera directly to a computer via cable. This allows immediate viewing and perhaps adjustment of an image. It is useful particularly when a client is in attendance, such as in modeling. I have a couple of applications on the Mac that allow this.
My use is mainly in the classroom when I have demonstrated special techniques which are viewed by students directly on a big screen. It is particularly effective when showing a class the differences between lenses, so running up from a 24mm, to 50mm through 85mm then a 100-400mm telephoto shows the students exactly the type of outputs to expect and why each of these lenses has strengths and limits. As far as I have discovered, this may be possible on the iPad, but only Hasselblad has developed suitable software.
I came back from central Bangkok on Saturday with a roll of medium format negatives that I will scan. This takes some setting up with the limited space in my current condo, but there is no software for the iPad Pro. There was some a while back that worked with those 3-in-one printer-scanner-fax devices, but these did not support the quality I want; and there was no backlighting for negatives. These were document scanners after all and the software worked only through the WiFi connections these devices use. The Canon 9000F flatbed scanner I have connects via a USB Type B connector. I found a USB Type B to USB-C cable so I do not need to use an adapter for USB-A. The USB-C connector would fit perfectly in the new (or current) iPad Pro, but connecting hardware of this type does not seem to be workable at the moment. Scanning with the M1 MacBook Pro is much faster now.
There are plenty of editing and image-manipulation applications. Although Apple retired Aperture, some of the features made their way into Photos on the Mac (e.g Selective Color), which is relatively weak, but allows some quick fixes. However, the versions on the iPhone and iPad were changed and are now not good enough for high quality work. I can see that an easy-to-use, one-handed app might be suitable for the iPhone where most images will end up on Facebook, Instagram or some other social networking site, but the iPad Pro deserves better. Apple seems to be leaving this to 3rd party developers and I do have a number of apps now that edit properly, but file management and organization (using iCloud) needs to involve Photos.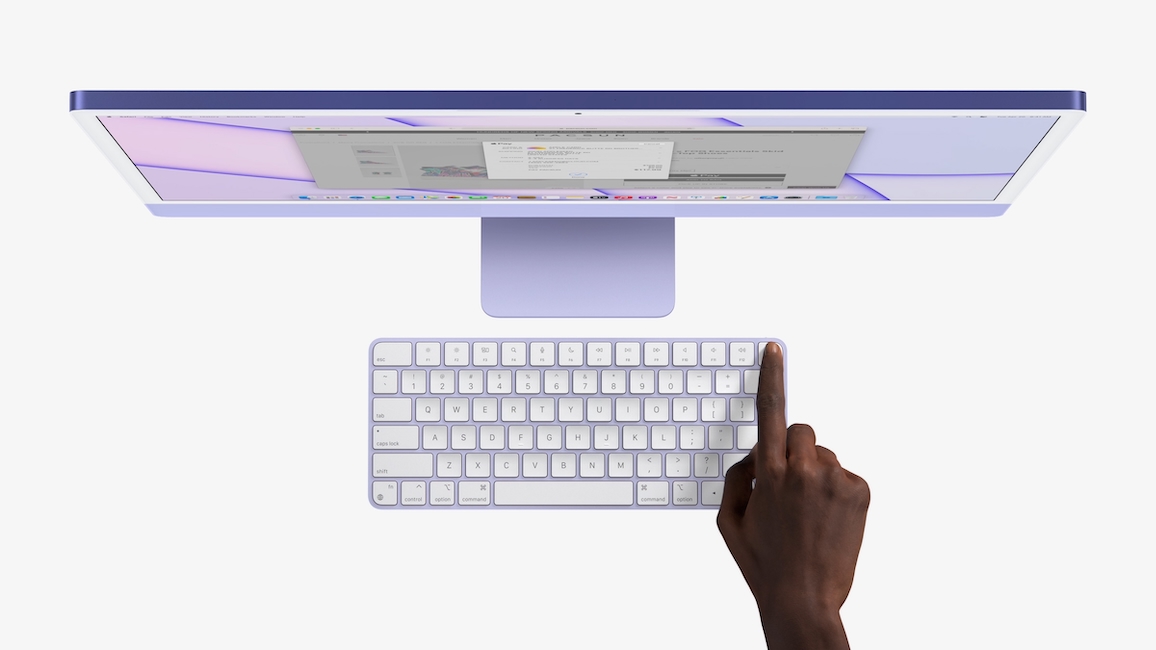 iMac with M1 chip - Image courtesy of Apple

The new iMacs are also to use the M1 chip which will limit what can be done currently, particular for those who need to attach disks and other devices. We can only speculate on how Apple will develop the next iteration of these chips, and what future devices may be able to do. The superior battery performance of the M1 will not be of any concern of course. With two Thunderbolt ports and a 3.5mm headphone jack any productive work will need a hub, like the OWC one I have that gives me 4 Thunderbolt 4 ports and a single USB-A outlet. It is interesting that the keyboard has fingerprint ID, but this will not work if the keyboard is used with the iPad
The iMac colors are delightful and these will look good in any office, so there may be a bit of vanity there. The 24" monitor is a nice step up (from 21.5"), but these iMacs have limits. One of these would be fine for someone like me who works with text and editing my own images (camera and scanned), but this is not the device for a media company or professional photographer. The arrival of this iMac does however point to the direction that the next iMac product releases may take. We must expect an extended M-Series chip that can handle more ports as well as other features needed by professionals, including a larger screen.

The Apple AirTag was finally announced, although this has been a bit of a badly kept secret. What we have is a better device than I was expecting, particularly with regard to features controlled by software, and a concern for privacy. Sami Fathi, MacRumors, reports that Apple began preparing for regulatory approval nearly 2 years ago. There is no telling when the stamp of approval will be granted here. Fathi makes some good points about what this gestation period may imply.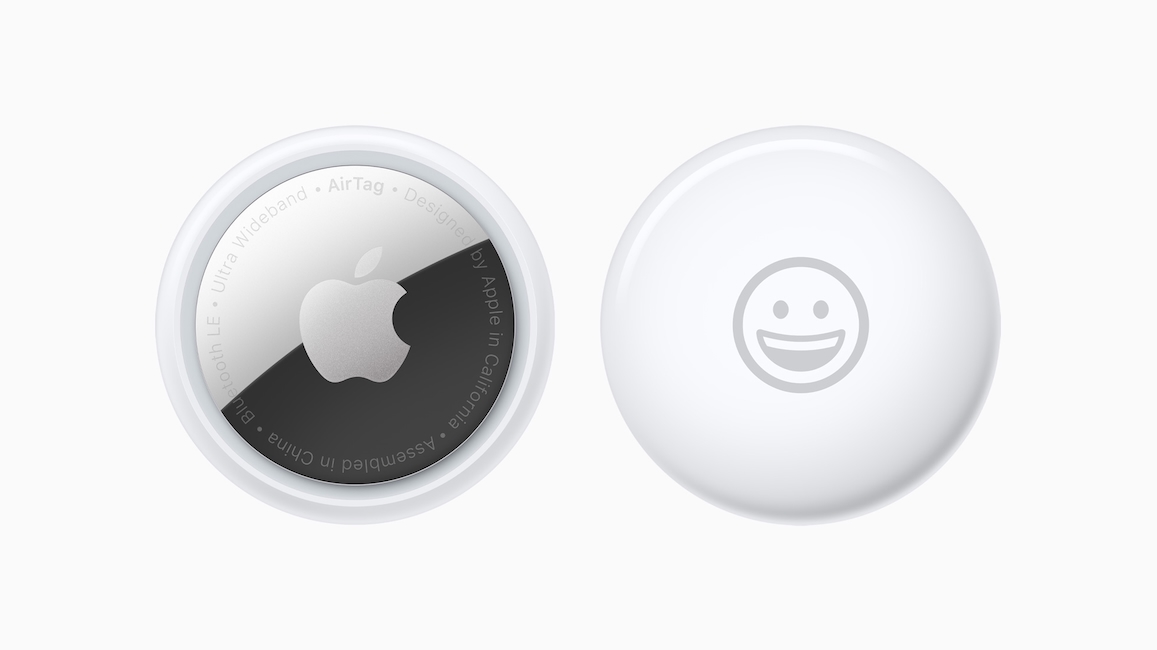 Apple AirTag - Image courtesy of Apple

There are now several first reports online, so it looks as if these are already in the hands of reviewers. Headlines and first comments are positive. I had thought that the idea was good when rumors first appeared a while back. It seemed probable that Apple would make use of the FindMy feature in iCloud, but it has gone a bit further than that. I was pleased to see that these have a replaceable battery for when they run out after about a year.
It is of particular value that the signals from a lost device can be picked up by non-Apple devices, including Android devices. This makes use of the NFC feature that many smartphone now have and the constant polling that Bluetooth now includes. A device is always a sending out an identifier so the pairing process can be done more easily, as long as the right confirmations are there. That can include typing in a code, or in the case of AirPods other electronic identification means. They are not designed to track people and Apple has taken care of that: there is an anti-stalking feature. It is a shame that anything like that is seen as necessary these days.
There is a nice explanation by Andew O'Hara on the AppleInsider YouTube channel

Like a lot of the products, the AirTags are available for order on 30 April for delivery in late May. These and the purple iPhone were made available for pre-order on Friday this week at 7pm ICT (Indochina Time), with the Apple online store going offline early afternoon here.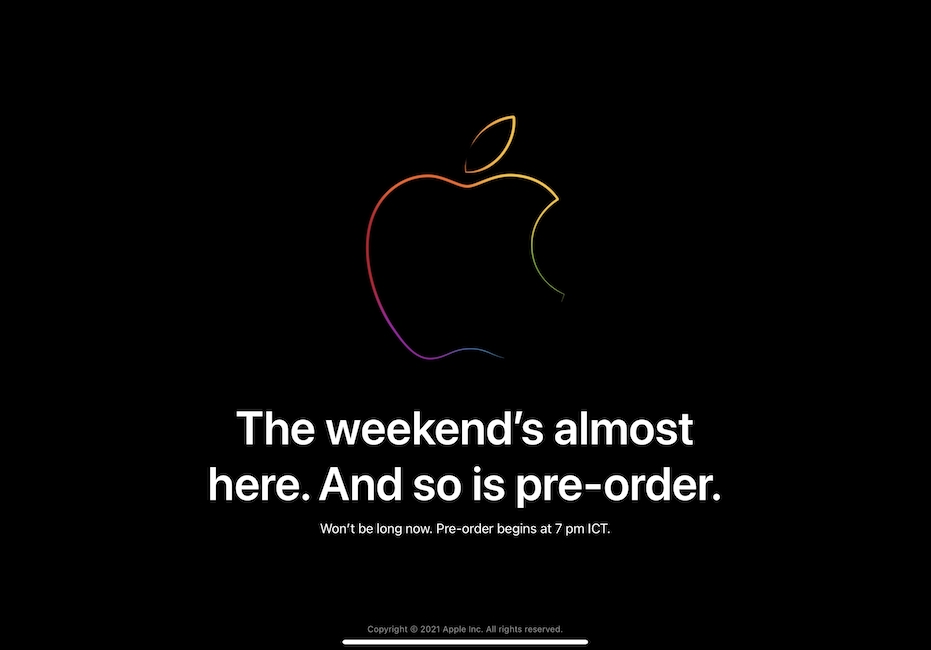 When it came back, the AirTags page looked the same. It had not remembered my selection for engraving despite my use of Save; and the pre-orders were not open. However the iPhone 12 in purple could be ordered. I expect that as this is a version of a currently available device, the authorities have approved its use. With the AirTags, it will have to be given the proper authorization. All countries do this (in the USA the FCC is responsible) and usually the device is tested before sale.
The AirTag Loop is also shown but these are also not yet available and the Buy button is grayed out. Apparently orders were so large in other countries that the delivery date has begun to slip back already. June here? Tim Hardwick (AppleRumors) points out that not all features will work in some countries, and points out several that will not have Precision Finding. Thailand is not on that list which is a plus.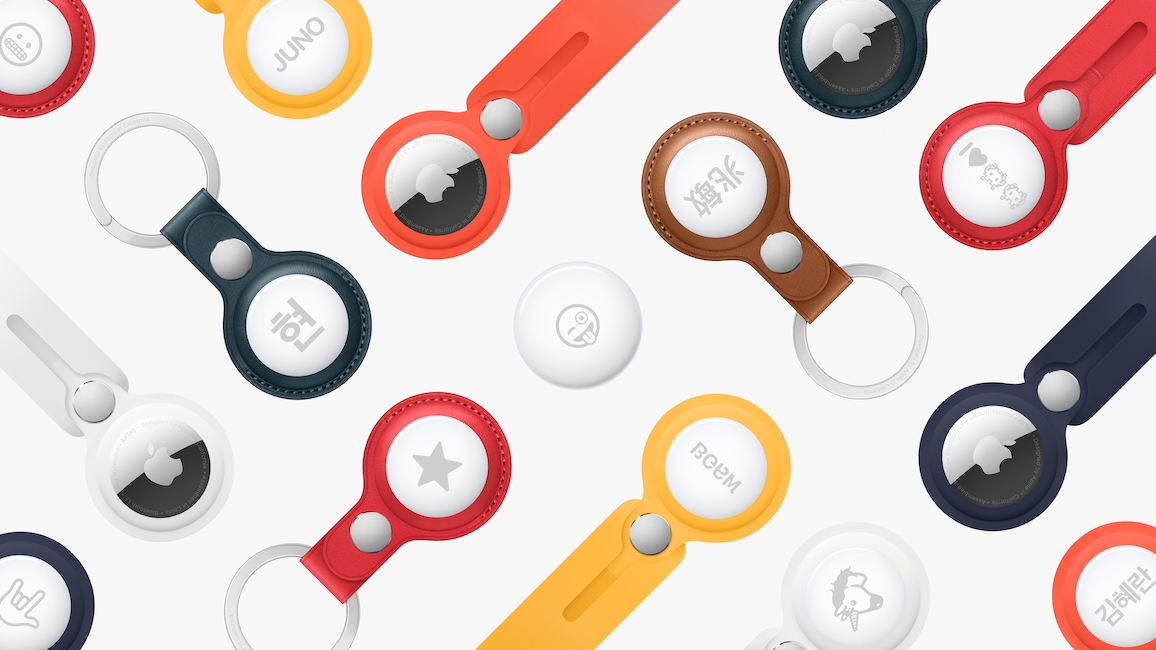 Apple AirTag Loops - Image courtesy of Apple
Odds and Ends
There are always lots of little things that are not announced in the main event and Federico Viticci (Mac Stories), has a run down of some that have been discovered. As often happens, there are quiet updates to products. One of these involved the Mac mini that now includes 10GB Ethernet, but as an option which is an additional 3500 baht here (Joe Wituschek, iMore). Several reports tell us that the iOS 14.5 will be released next week, while some developers are already looking at iOS and iPadOS 14.6.

Despite many warnings, people are still being scammed. A report this week outlines the $32 million loss - US dollars, not Hong Kong. The story is familiar. An old lady was contacted by thieves pretending to be Chinese public security officials who said her identity had been used in a serious criminal case in mainland China and she needed to transfer money into investigation team accounts for safekeeping and scrutiny. It may sound plausible to an older person who may be under some stress, but no legitimate agency would ask for a person to do this (Yahoo News).



Graham K. Rogers teaches at the Faculty of Engineering, Mahidol University in Thailand. He wrote in the Bangkok Post, Database supplement on IT subjects. For the last seven years of Database he wrote a column on Apple and Macs. After 3 years writing a column in the Life supplement, he is now no longer associated with the Bangkok Post. He can be followed on Twitter (@extensions_th)