Wednesday Comment: Apple Event; Rumors and Delays; Online Viewing Developments
By Graham K. Rogers
---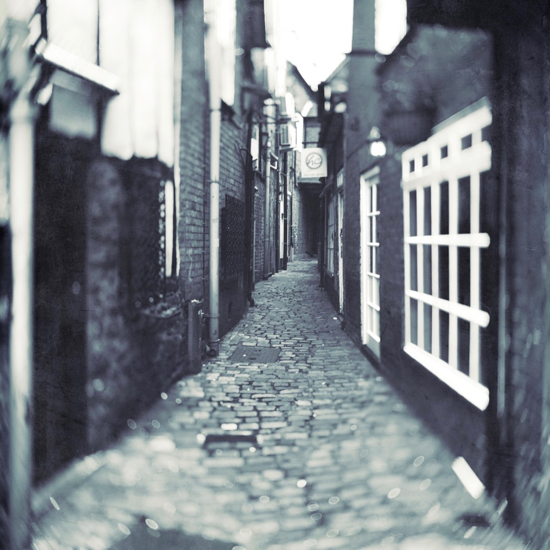 A confirmed Siri rumour. Apple Event for next Tuesday: Spring Loaded. Perhaps related, rumors suggest screen shortages for a new iPad Pro and chip shortages for an iMac. A look at how new delivery methods have changed TV viewing; and comments on some of the content available

A surprise leak on a potential event (later confirmed - see below) came via Siri this week when someone asked Siri when the next Apple event was: a panel showed 20 April. Sami Fathi (MacRumors) has the background on this with a screen shot, although when I tried, I was just given a panel to show that I should try the Apple site. When I tried Tuesday afternoon there was nothing obvious.

That potential event was confirmed the next morning (for me), initially by tweets from Rene Ritchie and Greg Joswiak (who should know). I later found a copy of the invitation, which has a rainbow colored coil, shaped something like an apple, and the words, "Spring Loaded". Spring as in a season, or spring as a mechanical potential energy device? That is as far as I go with parsing this event invitation. The date is confirmed as 20 April, 10am, Cupertino time (late Tuesday evening here).

My guess (or hope) is a new iPad Pro and a new iMac. The difficulty with the iMac, however, is that this needs more ports than the two Thunderbolt ports that the M1 MacBook computers have. The Mac mini succeeds here with 3.5mm headphone, Ethernet, HDMI and 2 USB-A ports on top of the two Thunderbolt ports. A new iMac would need more. The current iMac has 3.5mm headphone, Ethernet, Simcard slot, 4 USB-A ports and 2 Thunderbolt 3 ports. Could Apple come up with an extended M1 chip before the M2 (or whatever it is to be called)? There is also potential for announcements on services at the event.

There are rumors that the new M-series Macs that were expected in the next few months (or days) may have to be delayed. Using a Nikkei rumor, Debbie Wu Mark and Gurman, writing for Bloomberg now report that the iPad Pro is expected to be delayed as well. This may be a coincidence and might of course be true. Instead of chips, the problem this time is said to be the display. It is rumored that this will be miniLED and product quality is an issue. If this is so, it is much better for Apple to delay than have defective products. Other companies should learn that lesson. Patently Apple says that this rumored device with the miniLED will be released, but with limited quantities. Nikkei went into overdrive on Wednesday with several predictions about the iPhone 14. As the iPhone 13 has not yet been announced, I only read the headlines of this clickbait.
The new display is currently be earmarked only for the larger 12.9 inch display of devices, which would mean the 11 inch iPad Pro - my desired replacement - may not be affected. We will have to see when Apple makes an announcement not when Bloomberg or other sources decide. To balance things out, several sites are reporting that in the first three months or 2021, Mac sales were more than twice (115%) what they had been in the same period the year before. Most of those sales I expect would have been M series Macs. Apple currently has just over 15% of the US market for PCs.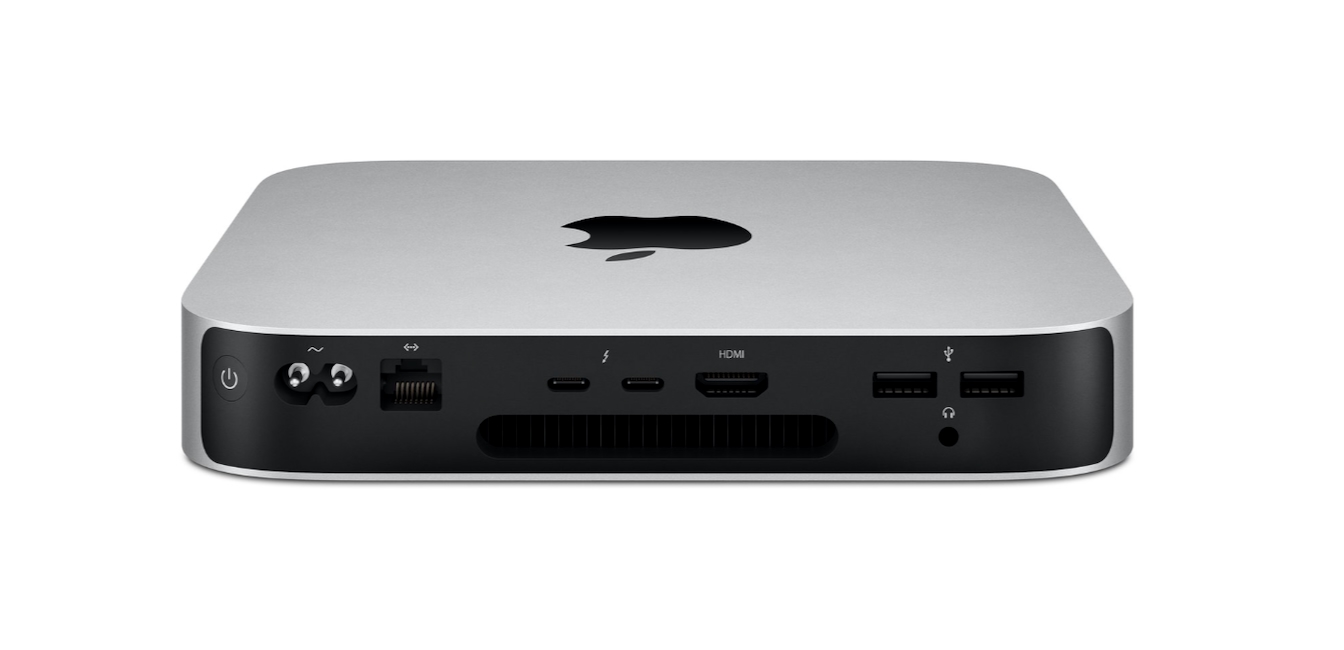 M1 Mac mini ports - Apple online store screenshot
Online Viewing Developments
Other rumors widely reported suggest that an AppleTV replacement that is in development may combine features from HomePod and have a camera for video conferencing. I inwardly groaned. With the exception of long-time favorite, Singapore, this region is not well served by Apple for this type of device. It may be because of the languages in the region meaning that Siri is not available (Apple Fitness + too), but most of those in the Apple-buying category have fairly good English and seem to manage quite well with other companies' products that only work with English.

No Siri here, is not entirely true as I use it on the iPhone, iPad and Macs; it is just the high end services, like AppleTV and Home Pod (not available except in the grey market - Mahboonkrong). I decided not to wait for the Home Pod and ended up with a Bang & Olufsen Beolit 20 speaker that has simple controls and an iPhone app. The app was updated this week with a specific reference to Thai text.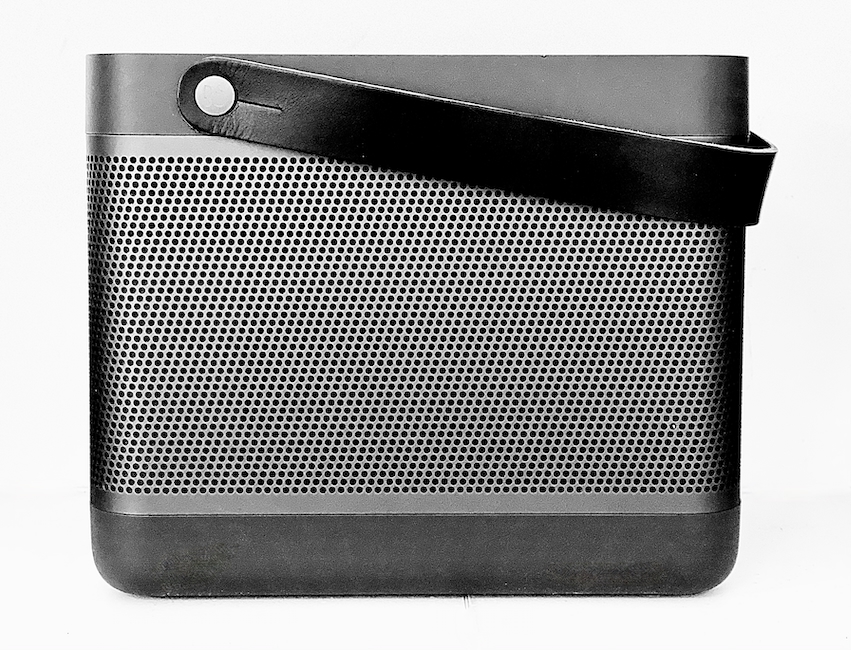 Bang & Olufsun - Beolit 20

AppleTV on the other hand is available here, minus Siri, and at an inflated price. Apple is usually quite good at keeping prices in Thailand at a similar level to those in the USA, once VAT (7%) is factored in and exchange rates are used in the calculations. AppleTV, however, is priced far higher relatively, and I am certain that this is because this class of device carries extra duties and taxes.
As a quick comparison, the basic MacBook Air is $999 in the USA (plus taxes). That is about 30,500 baht (depending on the bank and rate). With VAT, that is 32,635 baht. Here, the same device is available for 32,900 baht, which is quite close. The AppleTV 4K with 32GB storage is $179, which is just under 5,500 baht. With VAT that is 5885 baht. In the Apple online store here, the same device is 7,084 baht. 1500 more and Siri does not work.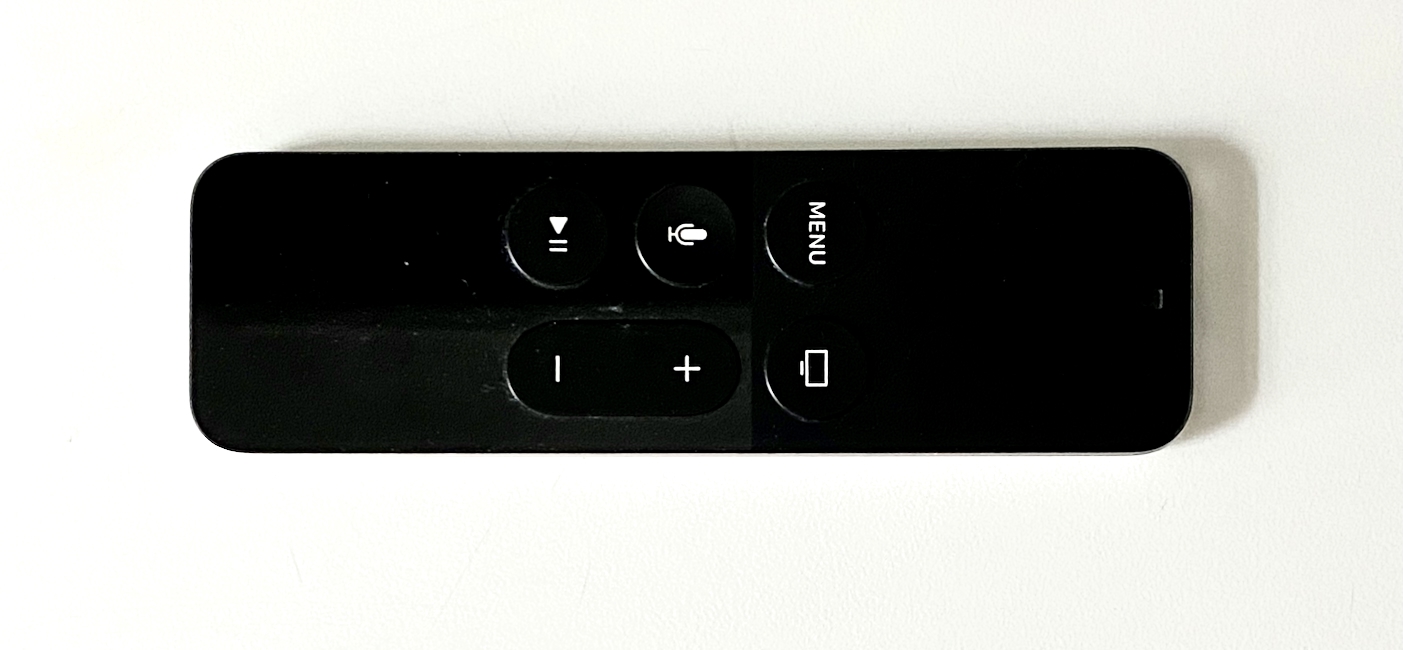 The slippery Apple TV remote

The Apple TV HD that I bought a few years back has changed my viewing completely, particularly with the use of Netflix and the MotoGP app. I changed my viewing in two ways: I was able to watch what I wanted, and when I wanted. With so much available on Netflix, the only thing I was using the local satellite service for was Formula One so I dumped the service. I miss F1 racing, but I was paying a high monthly fee for the privilege of a couple of races a month; and then only between March and November. The MotoGP app is well organised and I can watch three races live for the annual fee of €139.99 as well as accessing the library of events going back several years.
With those meetings that run late into the night, I can easily watch the next day. The satellite service scheduled repeats 2 or 3 days after the event, often at a time that was not convenient, and on more than one occasion, these repeats were cancelled with no explanation. The subscription allows access using apps on iOS devices (and iPads) as well as AppleTV. On the Mac I can use a browser. There is a similar subscription service for Formula One, but with the contract still held by the satellite company (which uses a StarTV feed - great commentary from Brundle and Croft) that service is not available here.
Apple TV+ has added to my viewing and other services like HBO are also available here (I tried that but ended up cancelling the subscription). The service from Apple still lacks content, but that is improving, while not all that is offered suits me. I doubt if I will be viewing the upcoming Lisey's Story, by Stephen King; but a Louis Armstrong documentary is a possibility, as well as a documentary series: Watch the Sound with Mark Ronson (Mike Peterson, AppleInsider). There is also a bilingual comedy in the pipeline, "Acapulco" (Mike Peterson, AppleInsider).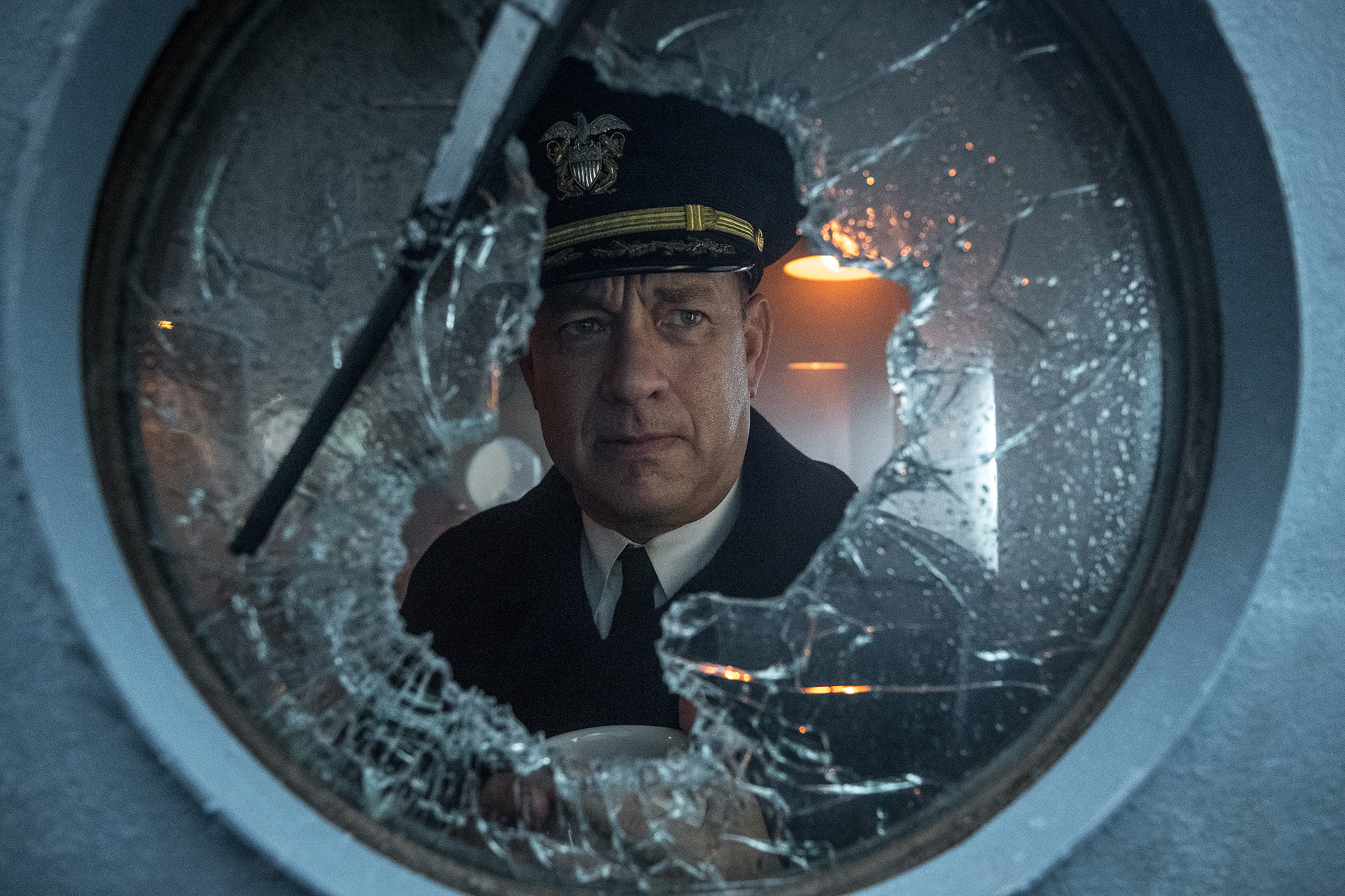 Tom Hanks in Greyhound - Image courtesy of Apple


I certainly enjoyed Greyhound, Cherry and Ted Lasso as well as Defending Jacob and The Morning Show, along with a couple of others, while it has also encouraged me to download more movies (e.g. Tenet). AppleTV+ needs better organizing, but Netflix with its far wider content is not exactly perfect in that area. It is almost impossible to find some offerings, unless the user has the full title. Apart from not having Siri, the worst thing about Apple TV is the slippery remote control.
One slight difference between AppleTV+ and Netflix is that all of the (limited) shows available in the USA are also available here, while on Netflix, availability is only about 10% (or less). Oddly, however, some shows are available here before they arrive on Netflix in the USA. That is almost certainly for copyright reasons, which may also be why there is a comparative lack of content here. The mix is also different and I have been able to enjoy programming (and movies) from several countries that I would never have seen on traditional television.
Series from North Europe have been particularly enjoyable, with drama from Germany (Rain, Perfume, Dark) high on my list. Barbarians was a highlight as the natives spoke German (of course) while the Romans used Latin. I had not experienced this since Fellini's Satyricon. As a demonstration that Germans not only have some super young actors (Rain, Dark) there is also a superb sense of humor in How to Sell Drugs Online (Fast), something which us Brits have a hard time accepting. There have also been several enjoyable series out of Scandinavia, France, Spain and other countries, although with all of these I have to watch carefully so that I don't miss any of the subtitles.

The new Dennis Villeneuve, Dune, with Timothy Chalamet as hero, Paul Atreides, is still hovering in the background with a number of other movies that are delayed with the worldwide health situation. News from John Fuge (MovieWeb) confirms however that the movie is to follow only the first half of the book. There are actually 6, so it is not clear if this is really half of Book 1, Dune, or the whole series, including Dune Messiah, Children of Dune, God Emperor of Dune, Heretics of Dune, and Chapterhouse: Dune. I read them all years ago and was enthralled. The article mentions the disappointing earlier version, that had Sting in it, but misses the 3-part mini-series with William Hurt. It also had Ian McNeice as Baron Vladimir Harkonnen (he is the overweight waster in Doc Martin) whose performance I loved, especially as he ended many of his speeches in rhyming couplets: "So let the emperor mock house Harkonenn, Call us swine. Because in the end his throne will be mine." That series was well received and won a number of awards. I never saw the sequels.
It is possible that the second half may never be made, depending on so many factors, including financing and availability of cast members. That fate hit the first version of Lord of the Rings. Not the highly successful 3-movie version by Peter Jackson, but an animated Lord of the Rings. I had not read it at that time: I did that in my 1st year at university, instead of Renaissance literature I was supposed to be working on. It was clear it was an unfinished work, and was disappointing for that reason, but almost hit the mark.
Jackson's movie did remove some of the book's content, although it was faithful to the overall work. Fingers crossed that Villeneuve's movie is completed. It is unlikely to be on Netflix as HBO has the rights, but if it appears on iTunes Movies, I will buy that the day it is released, like I did with Tenet.
Graham K. Rogers teaches at the Faculty of Engineering, Mahidol University in Thailand. He wrote in the Bangkok Post, Database supplement on IT subjects. For the last seven years of Database he wrote a column on Apple and Macs. After 3 years writing a column in the Life supplement, he is now no longer associated with the Bangkok Post. He can be followed on Twitter (@extensions_th)