Sunday Notes: Apple Sales ups and downs; Tim Cook Interview; Thoughts on new Macs, iPads, iOS and macOS
By Graham K. Rogers
---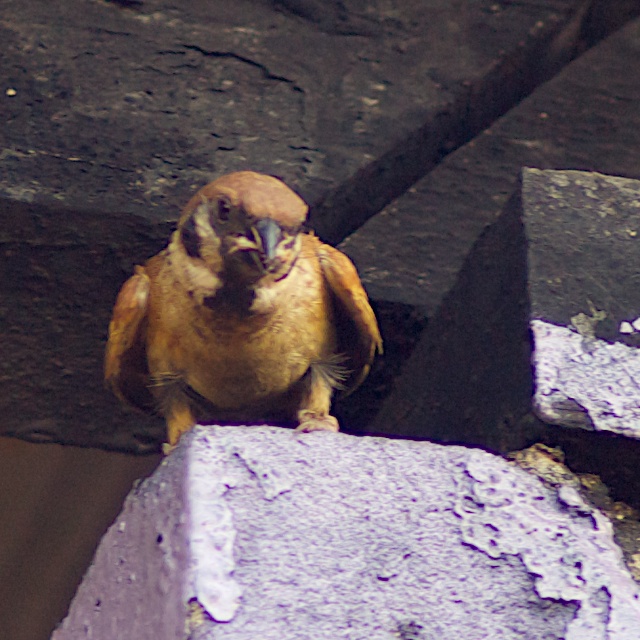 With Apple due to release Q2 2021 financial results, analysts have begun to wring hands, weep and wail. Karen Swisher interviews Tim Cook. Considering potential new devices. Apple and the Osborne Effect. Samsung tries tags. Facebook washing hands of security: it's the user's fault.

Apple has just announced that its Q2 2021 financial results will be released on 28 April this year after the markets close. That is usually around 5pm New York time or close to 4am here. As usual there will be a conference call webcast.
Right on time a report in 9to5 Mac (Benjamin Mayo) says that there could be a problem with enough chips for the next M-series Macs. As I read the headline in a news feed - having written about the Apple financial report later this month - I said to myself, I bet this is a report from Nikkei. I was not wrong. There does seem to be a pattern in that as soon as Apple reports good news or, as in this case, its upcoming financial report, out come the negatives.
Nikkei was not alone, with analysts also lowering the target price, despite good reports coming from China and hints that iPhone sales are still into record numbers. Within a few hours, several other online comments were available, all repeating the Nikkei report analysis, and all predicting delays for the next Macs. As the release dates for these new products had not been announced - we only had rumors of anticipated products - these may only be delays in the eyes of these analysts.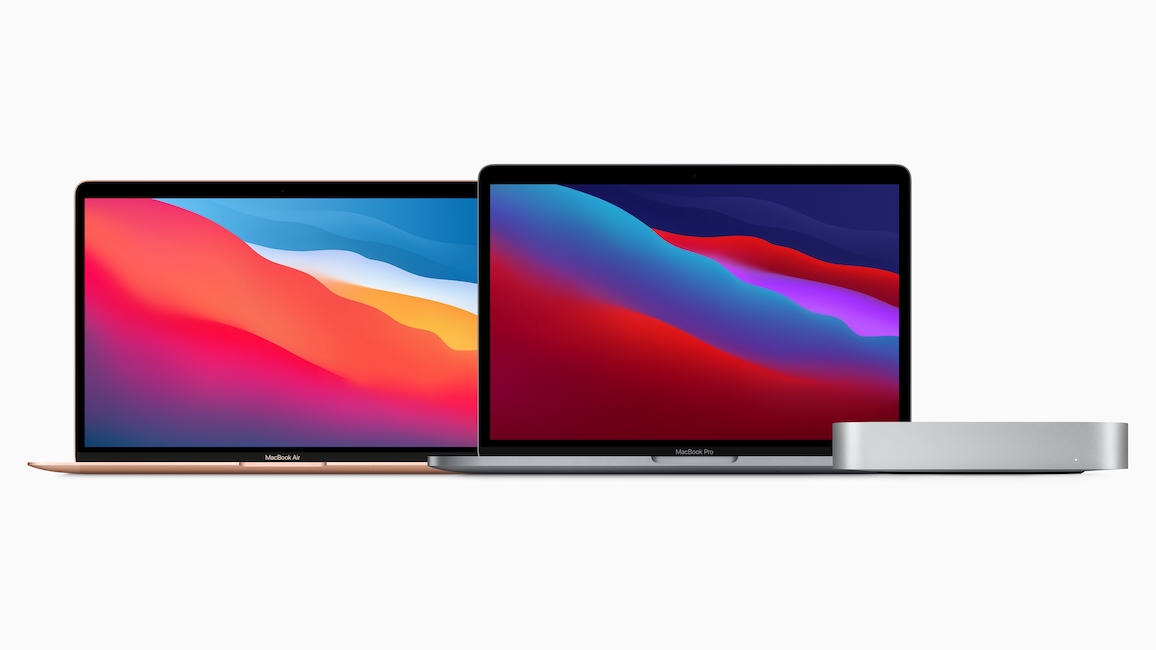 M1 Macs - Image courtesy of Apple

I am sure there could be a couple of questions following Tim Cook's interview with Karen Swisher, particularly concerning the comment that he does not expect to be at Apple in 10 years time. That is probably wise. He is 60 now and recognizes that he still has time to either enjoy himself, develop new projects, or both. It is unlikely that he will just retire and ride off into the sunset. Apart from the potential questions concerning his eventual replacement, there will probably be several speculative articles about his replacement.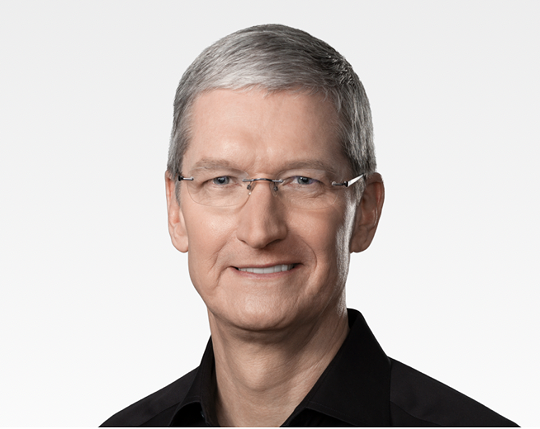 Cast your minds back to when Cook became CEO. His elevation had been decided months before because Steve Jobs knew he was dying and with his illness would eventually be unable to lead Apple. As Cook had been hired by Jobs - an astute decision - his experience outside and as Apple COO stood him in good stead as temporary CEO and eventually CEO.
However none of that stopped the speculation after it was clear Jobs was terminally ill; and when Cook became CEO the attacks on him from all sides, with several articles insisting that Apple replace him with their preferred candidates, continued for a long time. Even when the figures began improving it was not Cook's doing, it was the legacy of Jobs.
With the massive growth of Apple since that time and with several products that have exceeded expectations, it might be safe to say that Cook is now responsible for Apple's continued success. However, there are those who would still want to deny this. An example could be Apple silicon. Decisions for the development of such products and the eventual release of the M1 Macs would have been made around 8-10 years ago, with a full green light perhaps 5 years ago. One of the main architects for the foundations of the project is Johnny Srouji who was hired in 2008, just after the iPhone release. Therefore, some may argue, Apple silicon and the M-series Macs are not Cook's but a legacy of Steve Jobs. I do not hold that position.
The interview with Karen Swisher is on the New York Times site and also covers a number of other ideas of concern to Apple watchers, including the car (the autonomy itself is a core technology) and Rebecca Bellan on TechCrunch has some comments on that. There is also a follow up to the inevitable successor question by Roman Loyola (Macworld). Readers suggest a number of potential candidates, with Craig Federighi at the top of the list. On stage he plays up the joker but he has some serious credentials as well as being firmly in control of the information he presents. Others were Jeff Daniels, the almost-reclusive COO; Greg Joswiak, no (I have seen him at close quarters). I would also exclude the ridiculous zombie Steve Jobs (offensive), and Steve's children.

It was clear from Apple announcements at the time those first M-series Macs were released that not only were more on the way, but it was clearly stated that all of Apple's Mac lines were to use the same line of technology. Clearly, the M-1 would be superseded: logic, not speculation. What we will eventually see is, for now, speculation. Perhaps if we now have the M1, the next iteration should be the M2, but that is guesswork, although as a working title it is OK for now. Recent speculation about development of the M2, using a 4nm process (the M1 is 5nm) has the feeling of some possibility. After the M1 comes more power, which means more transistors and cores, so a 4nm process would help that. Speculation also suggests that more ports would be welcomed by users. That is so.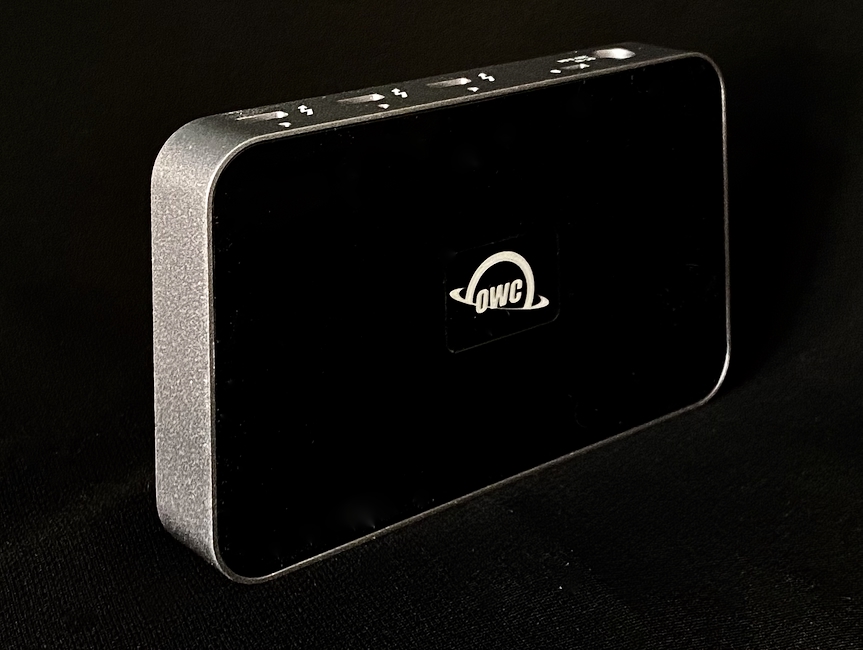 OWC Thunderbolt Hub

With only two USB-C ports on my MacBook Air (Intel) and MacBook Pro (M1) for the first time since USB-C arrived I had to buy a dock. As most of my devices (or cords) have USB-C connectors, this is not a major stretch, although I expanded the collection with a couple of Thunderbolt 4 cables from Cal-Digit. I use these on the newer, faster drives and devices I have.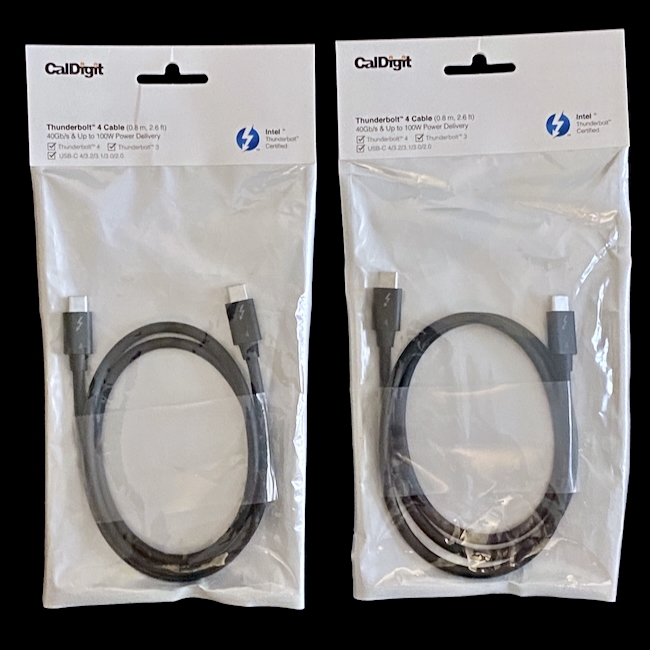 CalDigit Thunderbolt 4 cables

With rumors that a new iPad Pro could be coming, I wondered if it was something I should consider. It took me a while, but I found eventually that I bought the current iPad Pro at the beginning of April 2019, with the iPad Generation 6 somewhat earlier. With a two year gap, it might well be worth considering an update to the iPad Pro considering how much I use this, while the iPad can remain as a backup device. I run it with beta software anyway to check for problems. I have all the data synchronised through iCloud for both the iPad, as well as iPhone and the Macs.
As it is holiday time I usually bring the MacBook Air home from the office to keep it up to date on a proper network; but this time, as the office network was not synchronising Photos, I also bought the Mac mini home too. I set that up with the HP monitor and the data was up to date within a few minutes. There were several updates ready too which downloaded quickly. I have had that Mac mini for over 4 years and it never misses a beat. I have had 3 or 4 of these since they were initially released, as well as a couple of test devices. It is a relatively low-priced entry level machine and these are also widely used as servers, with some organizations like MacStadium racking hundreds of them together. A single Mac mini starts at $59/month (1800 baht).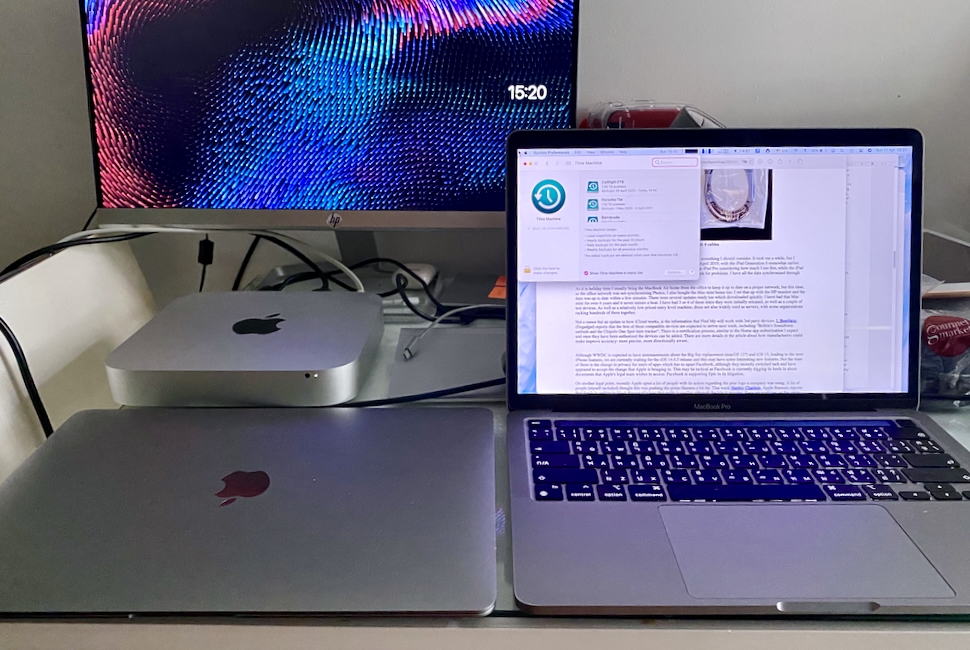 A mix of Macs: MacBook Air, MacBook Pro, and Mac mini
Apple could indeed have a problem with sales of Macs in the next few months, but not in the way analysts are predicting. Apple stated late last year that its whole line of Intel Macs is to be replaced by Apple Silicon. This sets Apple up for its own Osborne Effect: something that Apple has been careful to avoid (since Osborne Computer Corporation pre-announced its Osborne Executive in 1981). Some people may already be holding off purchasing new computers, waiting for the M series replacements to arrive. As soon as Apple announced, as part of the Big Sur demonstration at WWDC last June, that new Macs were coming, I started saving, but if I had been ready to replace a Mac at that stage I would have delayed the purchase. Sales of current stock are continuing, but it is noticeable that several online sources have begun to reduce prices of these quite considerably. For example the Mac mini has been seen at around 50% ticket price, and there are other computers also with generous deductions.
Not a rumor but an update to how iCloud works, is the information that Find My will work with 3rd party devices. I. Bonifacic (Engadget) reports that the first of these compatible devices are expected to arrive next week, including "Belkin's Soundform earbuds and the Chipolo One Spot item tracker". There is a certification process, similar to the Home app authorization I expect, and once they have been authorized the devices can be added. There are more details in the article about how manufacturers could make improve accuracy: more precise, more directionally aware.

Although WWDC is expected to have announcements about the Big Sur replacement (macOS 12?) and iOS 15, leading to the next iPhone features, we are currently waiting for the iOS 14.4.5 release and this may have some interesting new features. Not the least of these is the change in privacy for users of apps which has so upset Facebook, although they recently switched tack and have appeared to accept the change that Apple is bringing in. This may be tactical as Facebook is currently digging its heels in about documents that Apple's legal team wishes to access: Facebook is supporting Epic in its litigation.
On another legal point, recently Apple upset a lot of people with its action regarding the pear logo a company was using. A lot of people (myself included) thought this was pushing the pome likeness a bit far. This week Hartley Charlton, Apple Rumors, reports that Apple is seeking to block the use of a logo that really is similar. Although the bite is missing, there are markings on the apple body, and the leaf cluster has been changed, it really does bear more than a passing resemblance to Apple's logo, so there is perhaps a case to answer here, even though the product (water) is not one that Apple sells. It does however sell, "mugs, thermal bottles, and water bottles" at Cupertino.

Also anticipated in the next iOS release is a possible change to the way the battery is charged, and I also suspect that there are keyboard changes coming. The rumored feature I really want is the ability to unlock the iPhone when I am wearing the Apple Watch. With masks here almost compulsory (expected, and pretty much everyone complies) unlocking the iPhone is a chore, particularly when in the city, almost every store or mall has a QR code displayed outside for the test and trace apps used here. That means a constant need to enter the password to access the camera or (in my case) the track and trace app to scan the QR code. The iOS update that allows unlocking if the Watch is being used will be highly convenient.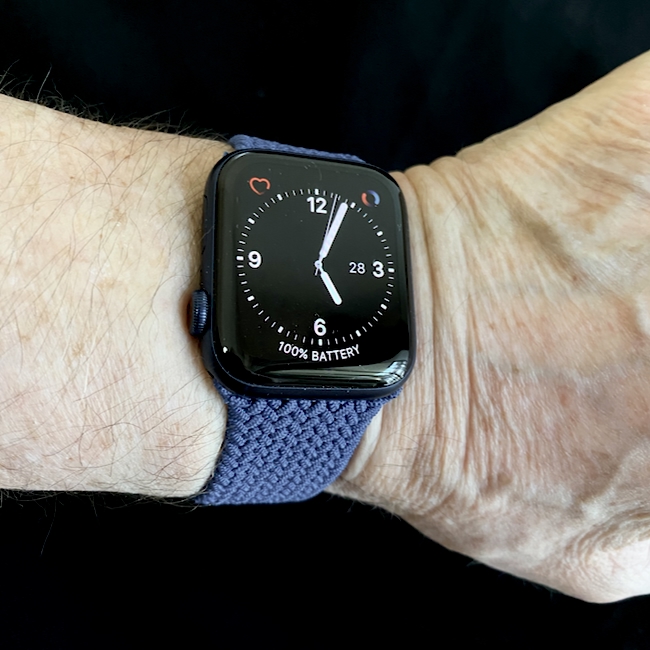 Apple Watch 6

With Apple rumored to be releasing location tracking "tags" in the near future, it is not wholly a surprise to hear that Samsung has beaten Cupertino to the punch (Tyler Lee, Übergizmo), although announcing a product that beats Apple and having it work properly is not always Samsung's strong point. Recent examples are the Galaxy Fold, which folded and broke and the Galaxy 7 which had defective batteries. Apple has made mistakes too, but a recent charger was withdrawn because they could not make it work. The tags are also delayed. Being first is not always a guarantee of anything.

Facebook had a security breach recently, although the cause went back a couple of years (2017). It just wasn't fixed. It is also reported that half a billion users could be affected (including Facebook Brother Number 1), but not me. I checked using haveibeenpwned.com using my phone number.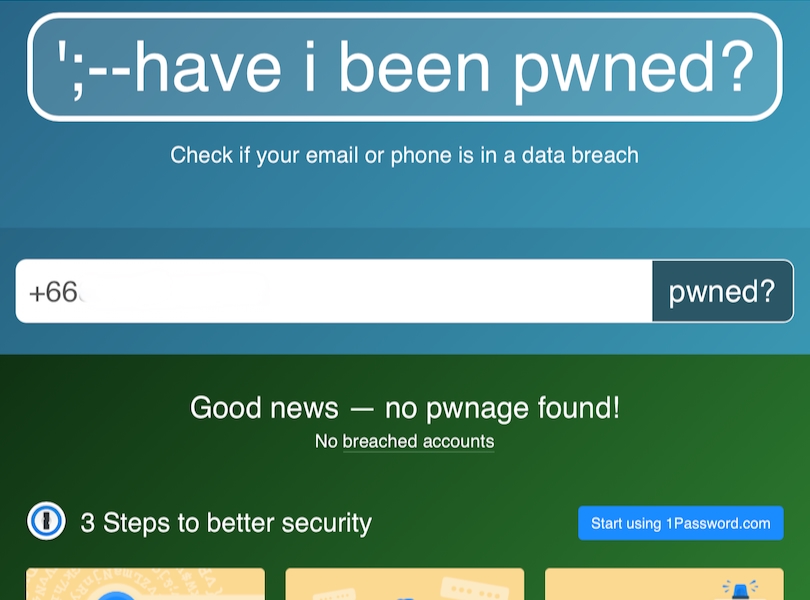 Have I been Pwned - No

Jaron Schneider on PetaPixel reports that Facebook says it is the fault of the users "for not securing their data better." They go further, by insisting that it is not necessary for the company to inform the users if their data has been breached, "since users themselves could not fix the issue and that the data was publicly available at the time of the massive scrape, it need not inform anyone" which is about what one expects from the tone deaf management at Menlo Park.
Graham K. Rogers teaches at the Faculty of Engineering, Mahidol University in Thailand. He wrote in the Bangkok Post, Database supplement on IT subjects. For the last seven years of Database he wrote a column on Apple and Macs. After 3 years writing a column in the Life supplement, he is now no longer associated with the Bangkok Post. He can be followed on Twitter (@extensions_th)