Wednesday Diversion: Nikon Z9; Apple Highway Tax; Anticipation for new Devices
By Graham K. Rogers
---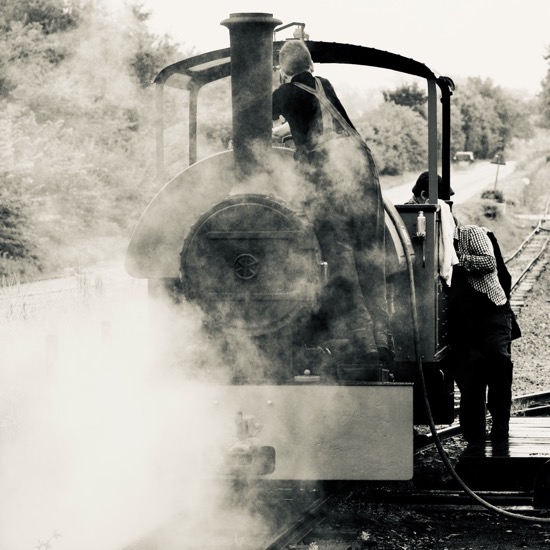 With updates this week to Big Sur and iOS/iPadOS/watchOS, there are a number of rumors concerning new products. With the iMac Pro disappearing from the shelves, there is speculation that an M-series iMac could be on the way as well as larger M-equipped notebooks. iPads too are rumored, perhaps with the A14X or something similar.

Many users receive emails that try to direct them to open the doors to their secrets; or their bank accounts. The scams that offer vast riches still catch victims; and phishing emails often appear in my inbox. I am still seeing messages that purport to come from the Thai Post Office that need me to make a payment for Customs charges. It is always the same fee and the emails come from a server in Russia.
This week, Michael Zhang (PetaPixel) reports on a scam that targets those who post images online. The emails claim a copyright infringement and demand that the image is removed. To view the offending image, the recipient is asked to click a link. Apparently, Google Sites has been removing the links, but it may only be a short time before another method to entrap someone is devised. The article has no information about the real source of the emails, but the usual suspects should be considered.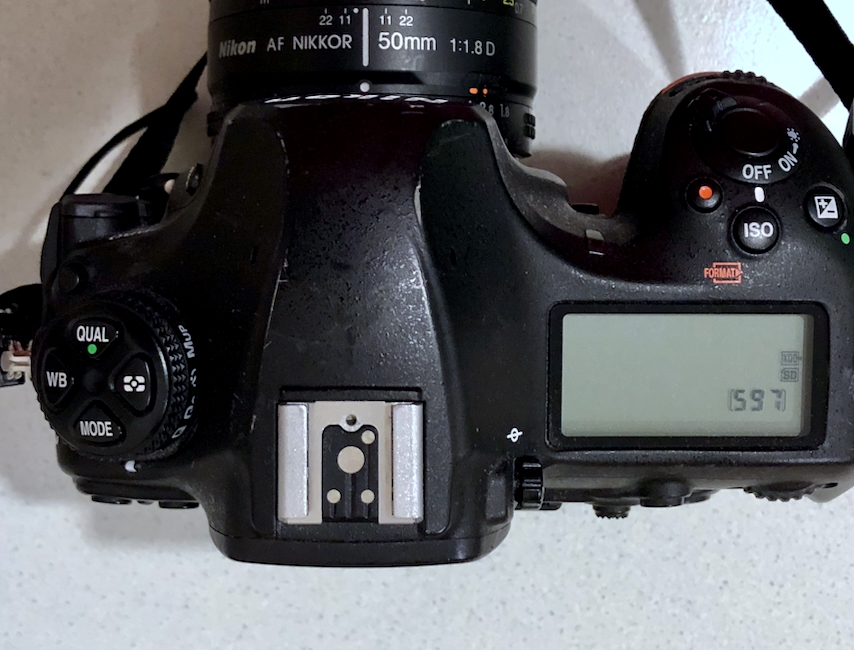 Nikon D850 - Flagship DSLR

As an aside, also on PetaPixel Jaron Schneider writes about the just-announced Nikon Z9 flagship, full-frame mirrorless camera. The company is developing a new CMOS sensor, which will doubtless outperform the 47MP sensor that is in my D850 and the Z7, both of which are highly regarded. Among other features, Nikon says there will be 45 - 60MP optional sensors. That's new.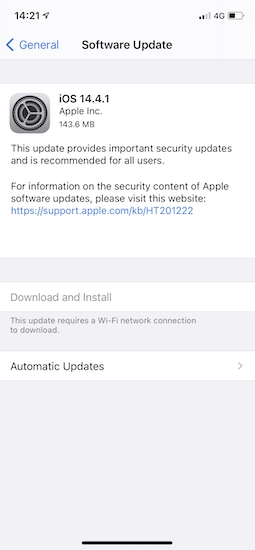 Early Tuesday morning, Bangkok time, I saw that there was another update to Big Sur bringing it to version 11.2.3. Although it was mentioned by the Eclectic light Co. at that pre-dawn stage there was no information about what this contains. As it is a relatively small update, it is probably concerned more with security than changes to features. A later note from Mr. Mac confirmed that. It indicates that the change was made to WebKit to cover certain insecurities. There is also an update to Safari. The update took about 20 minutes on my setup.
At work later I also saw that the iOS 14.4.1 update was shown as available. I looked at the iPad Pro and the iPadOS update was also shown (129.3MB). Both indicated that the update carried "security updates." I checked the Watch app on the iPhone and that showed watchOS 7.3.2 with security updates was ready for download (50.7MB). I would not be surprised to see something for the AppleTV too (there wasn't). With the network unreliability at the office, I decided to wait until I went home for these installations.

Apple seems to be under some pressure from authorities in the UK (S. Shah, Engadget) and EU concerning its Apple Store and what some see as a monopoly situation. The monopoly is that if people with iPhones (or iPads) want apps, they have to download from the App Store. Or they may jailbreak their phones, which suggests that is not really a monopoly at all for users who like to live dangerously.
It is slightly different for developers as anyone who wants to distribute their apps to users of these devices has to go through the App Store. That means following Apple's stringent guidelines and being subject to a 30% fee for all sales, although that has been reduced in certain specific situations with regard to subscriptions. Those developers could also distribute their apps to phones that have been jailbroken I suppose, but that would limit sales considerably. Despite encouragement from some quarters, most see the risk involved: that walled garden isn't so bad after all.
Developers could also distribute their apps on the Play Store. After all, some of those who are most critical of Apple's restrictions never tire of reminding us that Android has the largest user base. That is true, and surely is another argument against the monopoly peddlers. I have sometimes compared this with the distribution of news when I worked for a wholesale/retail group in London in the 1960s, where there were actually two charges: the publisher and the retailer (independent and company-owned). They had created a whole infrastructure and handled distribution as a total service: not free of course. In the days of paper that included warehousing, offices, manpower, trucks and other services.
Although the medium is different, the overall service that Apple provides, including the phones and linked customers, is chargeable. To have all that for a 30% fee may be reasonable; but not for some developers and corporations who want it all for free (or as low as they can have it). In an interview, reported by Stephen Warwick (iMore) Twitter head of consumer products Kayvon Beykpour is somewhat pragmatic about what the fees are about:
But on the creator side, I think the platforms and the app stores, be it Apple or Google, they have these tried and true workflows and frameworks for developers to leverage when it comes to facilitating digital goods and in-app payments, and that comes with a cost, but it also comes with a lot of benefits that increase conversion and improve simplicity and decrease fraud. And so there are definitely pros and cons there.
The EU pressure now includes a complaint in France regarding privacy requirements in iOS 14 that Apple denies (Stephen Warwick, iMore). This appears to be a complaint from a lobby group but has some of the same ideas that Facebook had aired earlier: quelle coïncidence.
It was interesting to read this week that Apple has a acquired office space for up to 400 people in Cork (Tommy Barker, Irish Independent), where the company already has a significant presence, and has had since the earliest days of Apple's existence. Ireland is firmly part of the EU.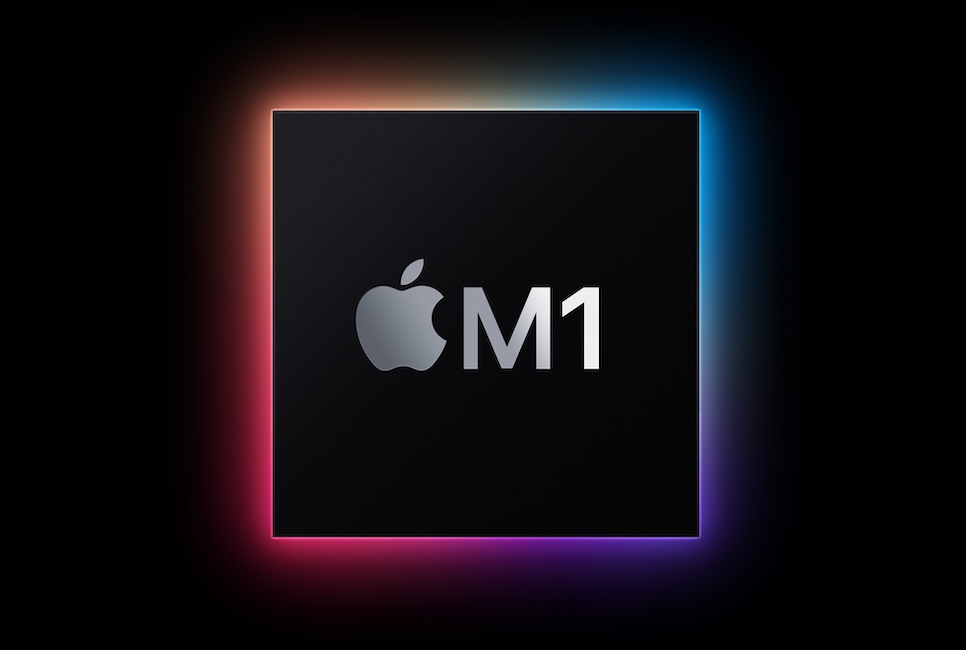 M1 chip - Image courtesy of Apple

There has been much news in recent weeks following Apple's release of the M1 chips, with considerable speculation of what might be coming next (see below). One of the areas of discussion concerned the 5nm process that was used for the M1, the idea that Taiwan Semiconductor Manufacturing Company (TSMC) were working towards 3nm production, and the point that Intel was rushing around looking for a 7nm foundry. Some of that is now in flux. It is certainly true that TSMC is working on future 3nm chip production and Apple is expected to take advantage of that. How soon is not known.
However, Patently Apple have examined news from the Far East and the goalposts have moved slightly, with news of a 2nm process for Apple and the interesting comment that TSMC "secretly" built a 3nm facility for Intel (my italics) following a massive order from that company. As much as I think that Intel appeared complacent after the M1 release, it now appears that they have made the right moves here and this bodes well for many users, although it is not known which type of computer these are aimed at.

While we have a good idea that some goodies could be coming from Apple soon - some reports have 23 March - what exactly will be announced is not known, despite the usual speculation. Several sites in the last few days have reported that Apple confirmed the end of life of the iMac Pro once supplies run out. That was the gorgeous looking dark grey-finish iMac with black accessories. The basic model with 3.0 GHz 10-core Intel Xeon processor along with 32GB RAM is still on sale on the Thai online store for 172,000 baht. That will be the last and the current ones are not configurable.
It was perhaps the right machine at the time and filled a gap after the trash can Mac Pro was not such a success and before the new cheesegrater Mac Pro was ready. It provided higher power for those who needed it and a good monitor, allowing the use of additional screens if needed. The speed may not be much more than the current M1 Macs, or those to come as we have been promised so the device has perhaps reached its end of useful existence. So that leads to some speculation about new devices that Apple could be announcing soon.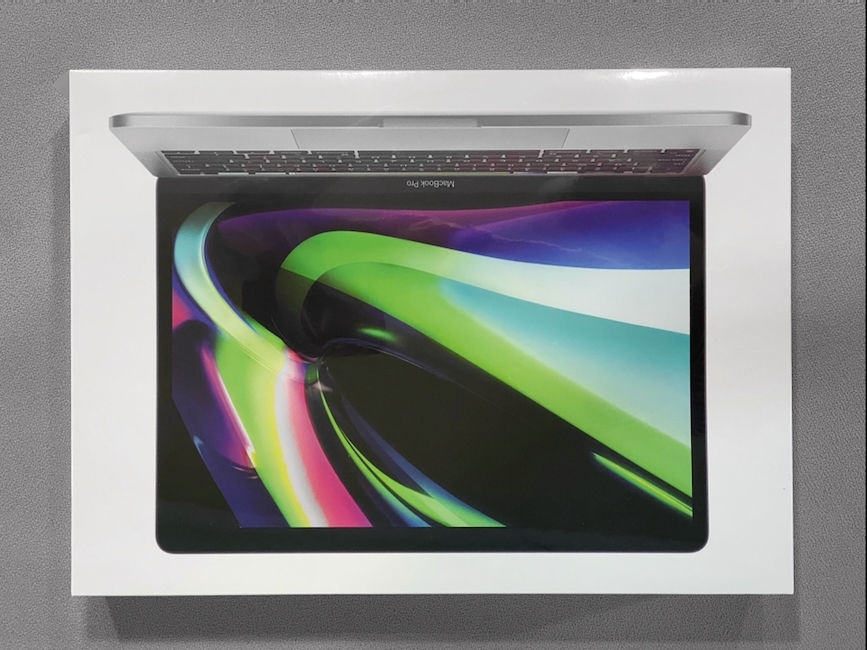 M1 MacBook Pro in the box

As the 13" MacBook Pro and other lower end devices were announced as the first stage in the M-series rollout, there is a chance that notebook computers will be revealed: maybe something to replace the heavy-hitting 15" or 16" MacBook Pro. As the iMac range was not updated since last year, and then only the basics, this could be a good time for a major refresh, although the different ports available with previous iterations of the iMac, suggest that the notebooks could be first on the list. And what will the capabilities of the M2 be?
In recent months I looked at a couple of comparisons between the M-series Macs and current Intel machines. There have been some surprising results, particularly considering that the M1 Macs are clearly lower end and Apple has more to come. Andrew O'Hara (AppleInsider) edits video on a relatively basic Mac Pro and it had problems. As he was without the device, he switched to the MacBook Air. He writes that he was pleased and surprised with the device, accepting limitations such as storage (he swapped external disks) and Ethernet. For that, I have a USB-C adapter that serves me well for the occasions I want to avoid WiFi.

Also on the list of potential updates are iPads, especially the iPad Pro. I have loved using my 11" version which has helped productivity considerably. There was an update not so long ago that also had new accessories but with a device that has so much potential for its different sets of users, there is no reason that an annual refresh would be amiss, especially if the power is increased too. For this I would not expect the M-series processor but a development of the A14.
My older iPad Pro (just a year or so) has the A12X Bionic chip. A couple of rumors have appeared that suggest a 12.9" mini-LED iPad Pro is coming. That makes sense, but it is initially from one of those DigiTimes reports that I do not always trust and based on a leak. However, there are a number of reports about a new iPad case found at Target (Joe Rossignol, MacRumors), but the store said it could not be sold until 6 April.

Apple is to make a change to the way it creates serial numbers. Currently, these numbers give information about where the product was made and when. Chance Miller (9to5 Mac) explains that these are now to be randomized starting soon. There is no information as to why this change is too be made.
Graham K. Rogers teaches at the Faculty of Engineering, Mahidol University in Thailand. He wrote in the Bangkok Post, Database supplement on IT subjects. For the last seven years of Database he wrote a column on Apple and Macs. After 3 years writing a column in the Life supplement, he is now no longer associated with the Bangkok Post. He can be followed on Twitter (@extensions_th)