Monday Digression: Apple Figures and Facebook Conflict; Watch ECG in Thailand
By Graham K. Rogers
---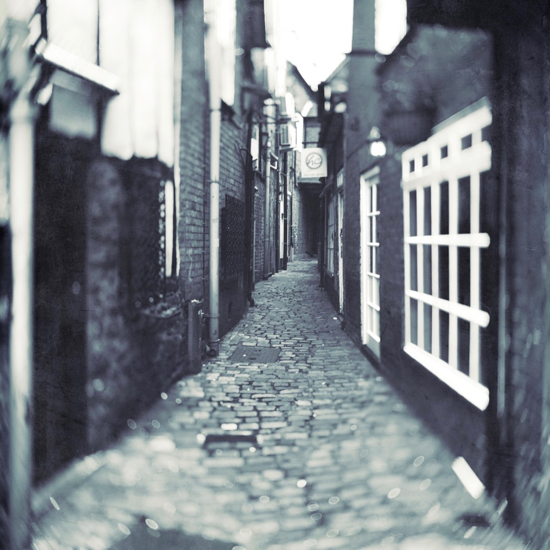 Apple's record financial report had figures over 7 times what they were when Steve Jobs introduced the iPad in 2010. With privacy high on Tim Cook's concerns and advertising revenue worrying Facebook, the two tech giants are openly criticising each other. There were updates to some of Apple's operating systems last week. WatchOS saw the inclusion of ECG capabilities for users in Japan, Thailand and Mayotte.

Last week Apple produced its Q1 2021 Financial report and it was good. There were suggestions that the quarter would exceed $100 million, but it was better than that at $111.4b with record sales all round: iPhones, Macs and services. The important part of Apple's press release is below:
Cupertino, California - January 27, 2021 - Apple today announced financial results for its fiscal 2021 first quarter ended December 26, 2020. The Company posted all-time record revenue of $111.4 billion, up 21 percent year over year, and quarterly earnings per diluted share of $1.68, up 35 percent. International sales accounted for 64 percent of the quarter's revenue.

"This quarter for Apple wouldn't have been possible without the tireless and innovative work of every Apple team member worldwide," said Tim Cook, Apple's CEO. "We're gratified by the enthusiastic customer response to the unmatched line of cutting-edge products that we delivered across a historic holiday season. We are also focused on how we can help the communities we're a part of build back strongly and equitably, through efforts like our Racial Equity and Justice Initiative as well as our multi-year commitment to invest $350 billion throughout the United States."

"Our December quarter business performance was fueled by double-digit growth in each product category, which drove all-time revenue records in each of our geographic segments and an all-time high for our installed base of active devices," said Luca Maestri, Apple's CFO. "These results helped us generate record operating cash flow of $38.8 billion. We also returned over $30 billion to shareholders during the quarter as we maintain our target of reaching a net cash neutral position over time."

Apple's Board of Directors has declared a cash dividend of $0.205 per share of the Company's common stock. The dividend is payable on February 11, 2021 to shareholders of record as of the close of business on February 8, 2021.
I was reminded me of a comment from Steve Jobs at the 2010 iPad introduction when the Q1, 2010 results were shown as an "unbelievable" $15.6 b. There are some who are still critical of Tim Cook, but Jobs recognised his capability to shepherd the company.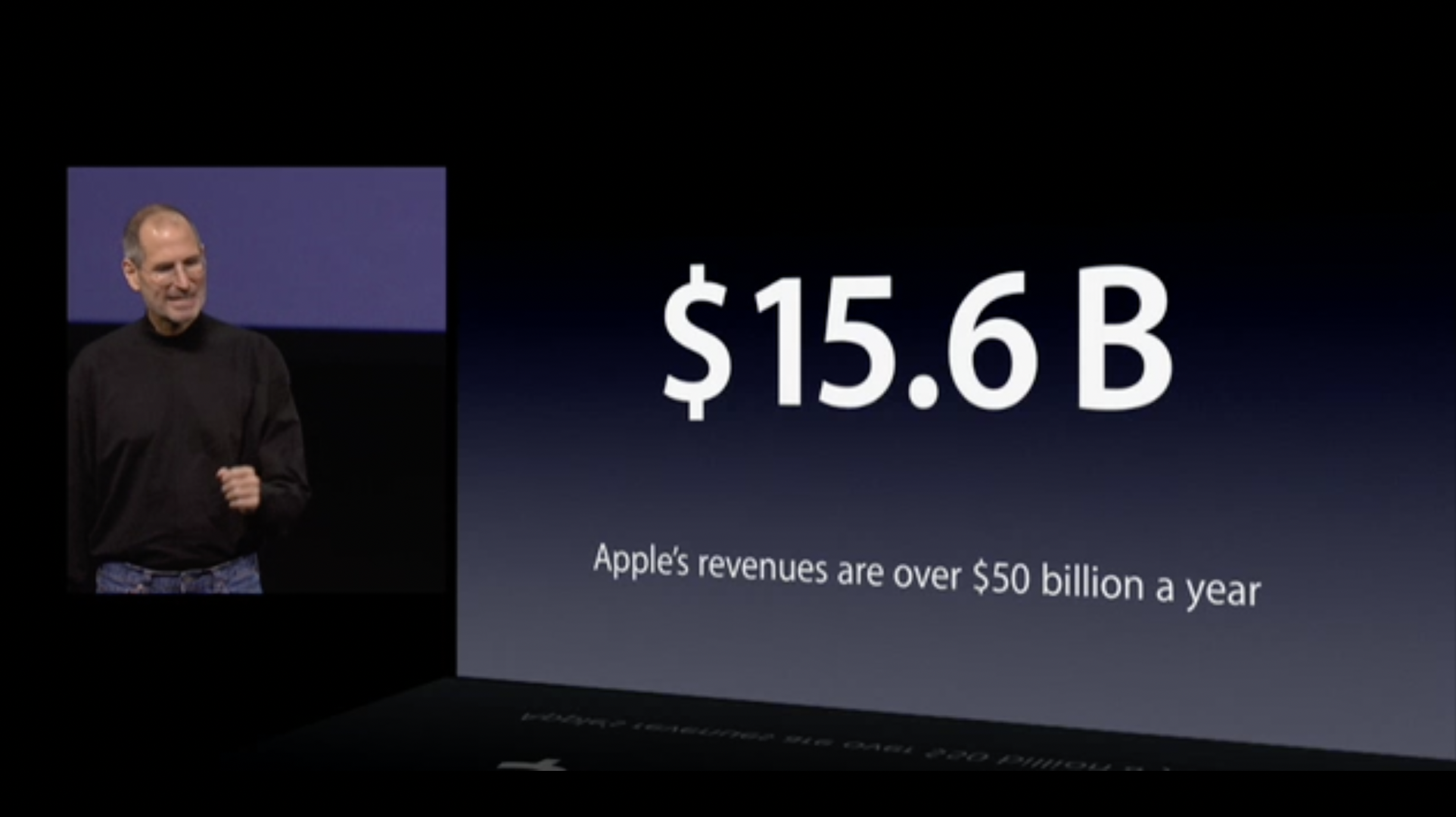 It could have been better. As high sales of Macs came from those working at home (and Apple is not the only company benefitting from this), the arrival of the M1 Macs was also expected to boost the figures, but there were some supply constraints. The next quarter may have higher sales of this new class of computers.

Although it was Apple's Q1 2021, in calendar terms the sales referred to what went out the door in Q4 2020. Several sources report that sales of iPads in that quarter hit a record 19.2 million units. Some commentators questioned the lack of guidance for Q2 2021, but there is so much unknown about the future in these times that it would be unwise for any company to speculate on where we will be in 3 weeks let alone 3 months.
There were several online comments about the figures, but those of Jason Snell (6 Colors) are certainly worth reading with some excellent charts that show the overall picture quite clearly. Along with this, one of my must-reads every quarter is the look at predictions from Wall Street analysts by Philip Elmer-deWitt (Apple 3.0) to see how right, and how wrong they were.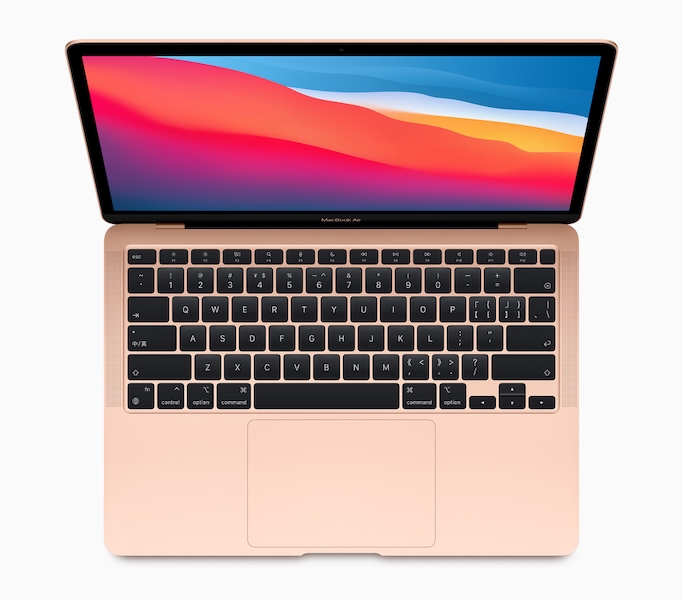 M1 MacBook Air - Image courtesy of Apple

During the comments, after the formal announcements Tim Cook mentioned something about Facebook with the tension between the two companies increasing recently. The idea that Mark Zuckerberg is protecting small businesses is absurd. He knows that when Apple brings its full consumer protection features into force, less user data will be available for Facebook to use. Laurie Sullivan (MediaPost) writes that this change by Apple will make it "more difficult for the social media company to collect user data and prove that ads on its platform work". JC Torres (SlashGear) reports on the comments from Zuckerberg at Facebook's quarterly earnings call. Torres writes that "Zuckerberg paints Apple's controversial new anti-tracking policy not as something just to protect users but also to protect its own vested interests."
There was some exquisite timing: both companies showing just where their priorities are, with the Facebook CEO delivering an address at their results presentation that included criticism of Apple's privacy restrictions and Tim Cook making an online presentation about the way that companies misusing user data may need to be brought under more control. Zuckerberg mentioned the criticisms Apple has had regarding its monopoly position with Apps and is threatening to take Apple to court (Mike Peterson, AppleInsider). Sources have suggested there is considerable pressure within Facebook against this (let sleeping dogs lie; don't poke the bear with a stick?). In the context, this had little relevance - user privacy versus sales of apps - but was just to catch the ear of some passing politician that wanted to become famous for 15 minutes.
Tim Cook also made some strong comments about this at a data protection conference held in Brussels last week. Adrian Weckler (Irish Independent) in a balanced review, looking at both sides of this argument, reported that Cook, "accused social media firms of endangering society for their own profit."
There were a few hours between the comments from these powerful CEOs but remarks like these, especially at a company report meeting, are not made off the cuff. As with Cook's online delivery these would have been prepared and rehearsed beforehand. As we note above, Cook also made comments at the Q1 2021 financial report so it is high in his list of to-dos.
Apple and Facebook are diametrically opposite when it comes to customer data and they are never going to agree. Apple wants user data to remain confidential, Facebook needs to use that data to make money, so Apple's proposals actions regarding data use are likely to hit the social networking site income. It is not for some altruistic reason that Facebook and particularly its bland CEO, Mark Zuckerberg are going to war with Apple, starting with that full page ad in the Washington Post that was a call to arms for small businesses. If that had been intended for the reading by small business operators, that was probably the wrong newspaper; but then no one was really fooled. It was all about Zuckerberg.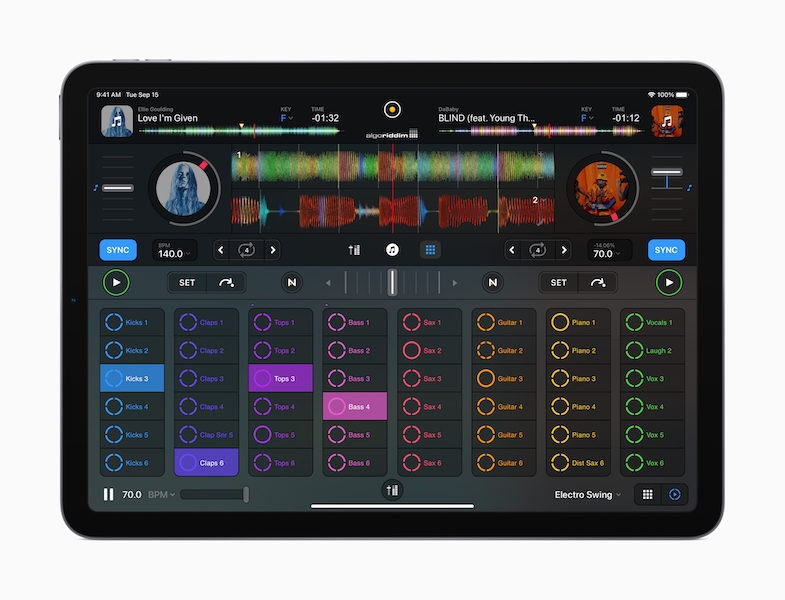 iPad Air - Image courtesy of Apple


A friend came round this week and with access to a decent internet connection was pleased to be able to update the version of iPadOS on his iPad, clearly happy with the new emojis available. The next morning I saw that iOS 14.4 was available (and for iPadOS) so sent a message. Slight annoyance was the response: have to do it all again.
The updates were a little slow with the actual installation, particularly on the iPhone which showed me a panel on the locked screen with the Now or Later options for installation. The progress bar appeared a couple of times suggesting that lists of changes under the hood were talking place: some vulnerabilities were patched, including 3 security bugs that may have been exploited. Apple encouraged users to download this update because of the security improvements. Both iPad Pro and iPhone restarted without problem. TvOS has also been updated (14.4).
There were reports of an update to Big Sur (11.2) but that did not appear in my post-breakfast check. That was because it was the developer release candidate 3. I expect we can expect this fairly soon. watchOS 7.3 was also made available. That has new watch faces and much more. Although I tried in the morning, it was stuck on "Verifying". I tried restarting the iPhone and the Watch, but that was not successful. Late in the afternoon the download went smoothly.
While looking through the notes I was surprised to see that the ECG feature is now available for Thailand. It can also now be used in Japan, Mayotte, Philippines and Japan. Mayotte? This is an overseas department and region of France officially named the Department of Mayotte (according to Wikipedia), off the coast of Africa, and just to the north of Mozambique. A panel told me there was another download for the ECG feature, but this was not available for users here.
I tried it later, reminding myself that, like all health features on the Watch (and other devices), these are checks only and may indicate a problem that requires further attention. When I was ill a couple of years back (gallbladder) apart from major sweating, a weight loss (I use Nokia scales) monitored in Health on my iPhone as well as heart rate readings, suggested I visit the doctor; and that lead to surgery. Indications and warnings, not diagnosis.

As I set the feature up on the iPhone, there were several reminders about the use of the app (guide, not a diagnostic tool) and each time I use it, there is a reminder that it cannot predict heart attacks. That said, it was reassuring to see a nice waveform on my first try.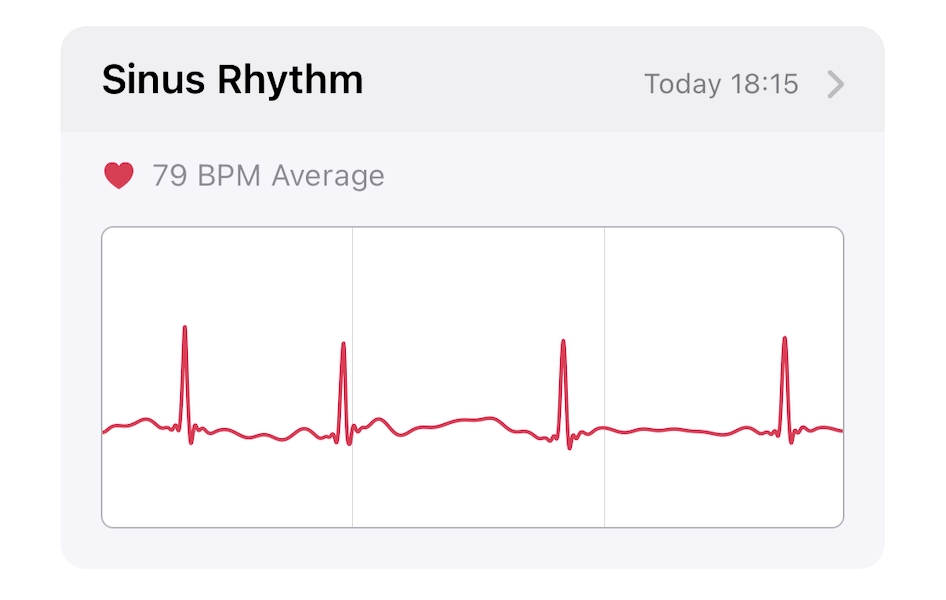 Apple Watch ECG

When I had another look the next morning, the graph was less regular and the result: Inconclusive which describes much of life these days.
I monitor heart rate using the Watch, Apple Health app and Cardiogram; as well as blood/oxygen levels. As an older person, it is a good idea to have an early warning and changes can be spotted if there is regular data. The Sleep Cycle app also helps me notice if there are changes in patterns: I can see the type of sleep I had as well as basic heart-rate changes during the night (more detail with Cardiogram).

I take note of information I read on the various sources I access daily, with particular attention being paid to certain of these with a good track record. As I have mentioned before, The Eclectic Light Company is worth following because of the material relevant to Macs that I use. Once in a while there is a warning when Apple releases one of its updates to XProtect, the security software. I always check in System Report (Software > Installations) where it is shown at the bottom of the page.
With a heads up this week from hoakley, I had a look but was concerned to see some Chinese characters at the bottom of the list. I used Terminal to check and install the update:
To check for any updates: softwareupdate -l --include-config-data to list updates

To install updates: softwareupdate -ia --include-config-data
Then I had a look at the unknown installation. There were two entries: versions 2.4.1 and 2.4.2 and dates of installation. I looked in the Applications list and worked my way through checking on the dates and version numbers. When I arrived at BestZip Pro.app, the penny dropped. There were the version numbers, putting this as the probable candidate and when I cast my mind back to the original install of this application, I had noted that this had been developed in China, which would explain the characters in the Installations list. This was not something that had crept in and was going to give me a problem.
In another note - I strongly recommend this site to macOS users - hoakley gave me the answer to why the Mac stops charging sometimes although recognized that a power source was connected. It is part of the new system of power management. Apparently it is not a good idea to have Lithium Ion batteries plugged in all the time and showing 100% charge. Apple has a feature that monitors use and puts the brakes on at about 80% when necessary, then tops up to full at the right time.

Dan Riccio who has been Senior VP for hardware engineering for a while has been demoted. Not exactly, if he had done something wrong, he would be gone. He has been with Apple for 23 years and is now a VP with special responsibility for an unnamed project. It is hardly likely to be the VR glasses that are already well under way; nor is it the Apple Car project, which recently had a management change. There are several reports on the move, with John Ternus taking over the SVP role. If there is a special project, Riccio needs to be able to dedicate all his energies to it and not have the additional responsibilities that SVP would entail, so this suggests rather than a downward move, that Apple places a high priority on this: touchscreen Mac, perhaps; or an entirely new product that we never knew we needed?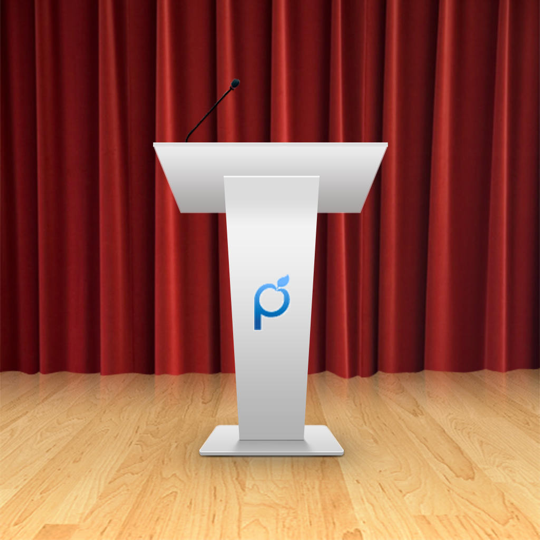 I monitor the statistics of my website daily and at the start of any month there are a couple of hits that sometimes surprise me. In January, close to the end off the month I was surprised again by two pages: a 2017 app review that was being viewed by a number of people; and the index page for my 2008 MacWorld reports. The was the year the MacBook Air was released, so that may be a clue as to why it is seeing hits now, with the new M1 MacBook Air recently announced.
The other page mentioned a presentation-related app, Public Speaking Teleprompter or SpeechMaker, from PlumAmazing. I have this on the iPad. Its purpose is to help with an interface like a teleprompter. It can be viewed as a straightforward display or mirrored, so it can be reflected in a surface, like a real teleprompter.
As a total coincidence, I was contacted by a doctor I have known for years who wants some help with making an online video presentation this week. This may have been perfect timing.
Graham K. Rogers teaches at the Faculty of Engineering, Mahidol University in Thailand. He wrote in the Bangkok Post, Database supplement on IT subjects. For the last seven years of Database he wrote a column on Apple and Macs. After 3 years writing a column in the Life supplement, he is now no longer associated with the Bangkok Post. He can be followed on Twitter (@extensions_th)