Friday Notes: Diversity, Dissent, Censorship and Monopoly; M1 Switch Comments
By Graham K. Rogers
---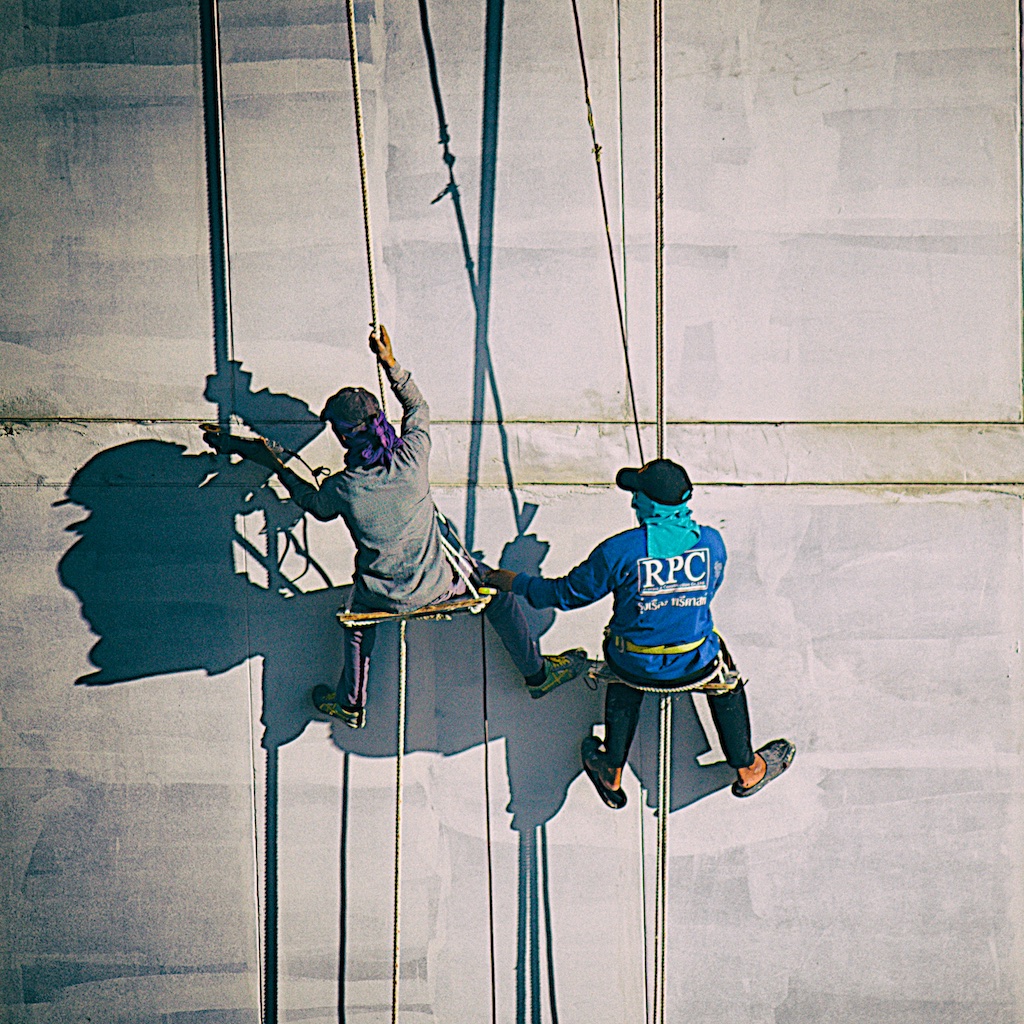 Apple announced its program on diversity in the USA this week. The M1 switch has been made at my house. Although AMD responded to the new processors from Apple, Intel may have been a little slow: it now has a new CEO. Censorship was much mentioned this week in the fallout from the incursion in Washington. With its exit from the EU, regulations have changed and there are many who are surprised, despite warnings. If some are not quick they may lose trademarks too.

This week Apple made a major commitment to racial equality when it launched an initiative to challenge systemic racism and advance racial equity nationwide (Apple Newsroom). While there is certainly a need for wider awareness and education about the problems, it is not exclusive to the USA.
Tim Cook (image from Apple) and Lewis Hamilton (image courtesy of Lewis Hamilton)

In Britain, Sir Lewis Hamilton, 7 times F12 World Champion, launched the Hamilton Commission to improve diversity in the Motorsports Industry (Jaymie White, Medium). In an interview with Giles Richards (Guardian) he reveals that the fight against racism was the extra drive pushing him. He has considerable talent of course, but the number of young black drivers who are able to enter motorsport (even as technical support) is low. Racism is not restricted to the USA or UK and takes many forms throughout the world.
That some black people and other minorities do succeed is an indication of the struggles that they had in order to win, and their incredible extra talent to do this. It is similar for women who are often paid less than men for doing the same jobs and succeed despite the obstacles in their way and the treatment they receive. And before anyone comments about the respective sizes of the images, Apple images are usually landscape and those on the Lewis Hamilton site, portrait. To comply with copyright, editing is not allowed, so I fix the height to keep the images in line. That I am having to make this point is an indication of how sensitive some can be.

I made the switch fully to my M1 MacBook Pro this week after spending some time bringing it up to speed. My first delay concerned student projects and marks which had been started on the Intel Mac. Once the grades were finally submitted, I did a final check to ensure that all software I need was installed. Some of the applications I use are not from the Apple Store, so need to be registered with the developers. Those authorisations all needed to be checked. The final hurdle was because of the software I use to create and upload the RSS feed for this site. Once I had confirmed this would work on the M1 Mac, I made the switch and all is well.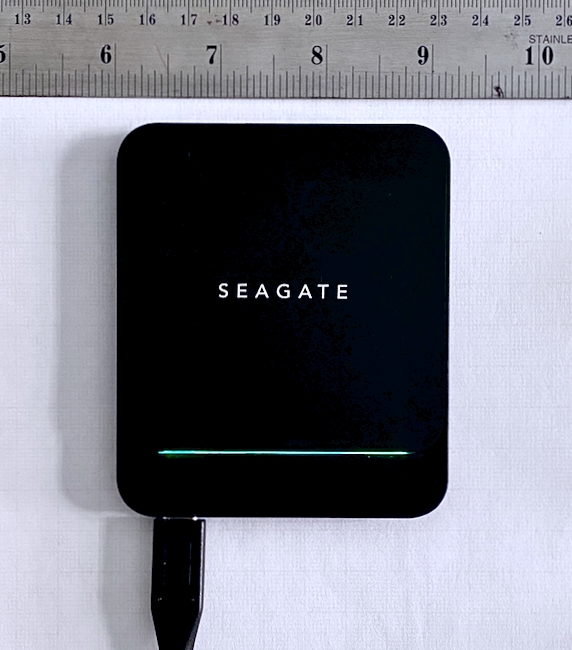 Seagate Barracuda SSD

I also bought an external Seagate SSD for Time Machine backups as I shall keep one disk that I had been using with the Intel Mac in my office, in case I need any data that is not already on the new Mac. I have already found a home for the old Mac. I will write about the new disk next time. To complete the transfer, I also ordered a couple of Thunderbolt 4 cables from Amazon and these have arrived at my office. With high pollution levels in this area and COVID I am trying to stay safe at home.

The arrival of the M1 processor sent a warning shot across the bows of the computer industry. AMD responded that they were looking at the potential, which is what I would expect. Intel on the other hand seemed a little complacent, almost the same sort of response as Blackberry had when the iPhone was announced. Recently an activist investor (Third Point) fired another shot across the bows of Intel warning that there had to be change. Bob Swan has now gone. The board of Intel made a decision to replace him with Pat Gelsinger of VMWare. An AP report carried in the Irish Independent suggests that delays in the 7nm process are part of the problem, but there has now been recognition that some at Intel my have been complacent.
TSMC (Taiwan Semiconductor) makes a lot of the chips for Apple and Qualcomm. Unlike Intel, it has a 5nm process and is expected to report good profits this month, before Apple's own figures are released. As part of its development process TSMC has begun the construction of a new factory in Arizona. It is reported (Joe Wituscheck, iMore) that up to $28 billion is to be invested.

There has been considerable comment on the decisions about Parler that now prevent those registered with the Mercer-backed app from using it. Some comments online focused on Apple and Tim Cook as if they should take the blame. As many like to point out, there are more Android devices than iPhones yet few have mentioned that Google took the decision first to remove the app from its Play Store.
Although Apple and Google removed Parler from their respective stores, they did not prevent those who already had the app installed from using it. That fell to Amazon whose server-hosting facilities were used by Parler. The idea that Apple alone should be blamed for this as some have suggested is absurd. Google made the move first, with Apple sending a warning to the developer about content: that would violate terms of use, so may be contractual rather than a free speech decision. After several hours, when the Parler developers were unable to provide guarantees regarding the content in question, Apple removed the app from the iTunes Store. Amazon followed with the server announcement.
The Parler CEO had to backtrack on a claim that many were competing for their business after the Amazon announcement and in a video interview admitted that this was wrong and says no one wants to host website after being dropped by Amazon. He added that their attorneys have dropped them as a client, which perhaps says even more (Matthew Keys Tweet).
It is not simply about free speech although that must be considered in the overall equation. There have been several threats which lead the authorities to believe there is a high potential for further violence, with 16 and 20 January both being mentioned. 20 January is the date for the presidential inauguration and that may be a flashpoint for those who are convinced that Biden was not legitimately elected.
The Twitter CEO later suggested that the decision to block Trump was made for the right reasons: inflammatory content. He also concedes that the decision was not an easy one (Mike Masnick, TechDirt). Note that Joe Biden now has a new Twitter account: @PresElectBiden. There is also @JoeBiden and (maybe) @Potus. A report from Steven Musil (CNET) also has a number of other accounts that can be used.

The authorities in several countries have been looking at the monopoly situation of some apps, and politicians are wringing their hands at the power these platforms hold (even more this week). None of these platforms will emerge from this unscathed. It should be noted however that each of the main players (mentioned above) cite violent content as the reason for their actions. Other apps have similar restrictions. Although that may go against the tenets of free speech, unlike government, a private company has no duty to allow anything and everything.
Despite the horror and stupidity, I prefer to see people like Trump on Twitter. Twitter did stop threads that had "hang Mike Pence" as subject matter. That foments violence. As distasteful as their ideas and comments might be, with these people visible, at least I was aware of what was being said. It was my choice if I wanted to block them, but that was rare. Jonathon Pie, in one of his faux-angry YouTube videos expresses similar thoughts: better to see the devil than have him creep up on you. Talking of YouTube, that has put a ban (at the moment one week) on Trump.
I really do not know whether these actions are right or wrong. There have clearly been some messages on a number of the services that have promoted violence. This is why I looked at, then ran from Parler a few months ago: there was nothing on there that was of any interest to me at all. The argument over censorship currently comes down to the difference between Public and Private ownership. Private services have a duty to shareholders, and may also exercise their rights under Terms & Conditions (you should read these - most people do not and have no idea what they have agreed to). This is where Facebook, Twitter, Google and Apple hold the reins.
Many are now also saying that despite this non-public ownership, these services are now so big, and so many rely on them for essential communications, that the owners ought not to have the right to censor or terminate. That is a far wider debate.

In the middle of all this, users of What'sApp are being asked to share with Facebook (which still has Trump pages, despite the lifetime ban). That means users of Instagram and What'sApp are all linked completely with Facebook, whether they like it or not. Like many I am locked in, with student communication via Facebook and the others. As well as looking at other Photographers's work, others might view my images. What'sApp is used by family and friends, mainly in the UK where it is as widely used as LINE is here. It is reported also that Telegram has blocked 'dozens' of channels calling for violence (Jack Morse, Mashable).
I just signed up for Signal. Apparently so did many others. It is reported that the growth of this and Telegram has been surprising, while What'sApp has shown reduced growth (Barbara Ortutay, Irish Independent). This is not a surprise. I would just as soon not use WhatsApp, Instagram or Facebook and if I were able to find suitable alternatives I would use them. My problem here is that family, friends, colleagues and students use Facebook and it is a useful means of communication.
With the friction that services like Facebook were already causing in Washington and Brussels, coupled with the online censorship that has been exercised by Facebook, Twitter, Amazon and others, the possibility of forced changes has evolved from "possible" to "probable". At least, these monopoly tie-ins will be broken up, with Facebook being split from Instagram and What'sApp, with a good chance other limits will be placed upon the company or on specified individuals. While wealth has been in control for a long time, Congress is so angry now that it will exercise its power and force change.

There has been much comment on what is known as Brexit, with some of the major players (Gove) moving goalposts. I will be open here: I would have voted Remain. What is being said now does not match what was said before the voting. Many are being caught out by regulations that Britain must now comply with, such as documentation for exports. Imports are also affected, as people are now finding out when their purchases from Europe are now being taxed.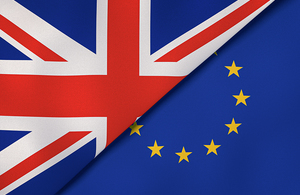 Another area which will be affected is that of trademarks. Like the Apple symbol, they declare who (and what) a company is and are fiercely protected. The UK Intellectual Property Office (patents) has just sent out a note to those interested:
Due to technical reasons, we are now asking you to submit any saved trade mark applications by Wednesday 27 January 2021 to avoid losing your progress. We are making changes to the trade mark application form (eTM3) on 28 January that will result in any saved trade mark applications being lost.
All areas of intellectual property are affected including patents, trademarks and copyright. I bet no one realised that was something else affected by the seamless changes that were promised.
Graham K. Rogers teaches at the Faculty of Engineering, Mahidol University in Thailand. He wrote in the Bangkok Post, Database supplement on IT subjects. For the last seven years of Database he wrote a column on Apple and Macs. After 3 years writing a column in the Life supplement, he is now no longer associated with the Bangkok Post. He can be followed on Twitter (@extensions_th)