Sunday Diversion: What Comes Next; iPhone Anniversary; Cables for the M1 Mac
By Graham K. Rogers
---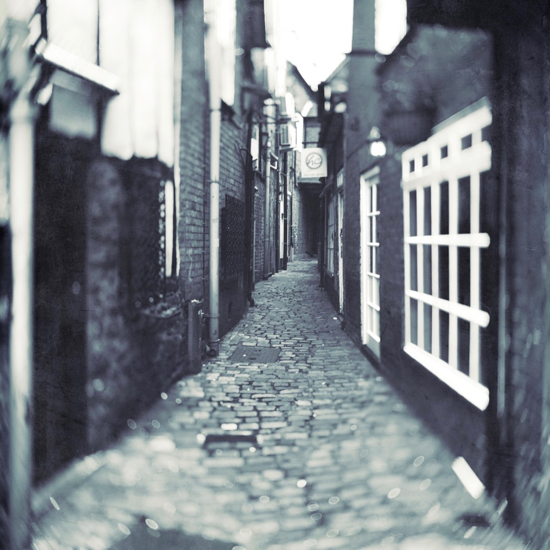 With a new year there is speculation as to what new products Apple will reveal in coming months. The next financial report is due later this month and this will have figures for the end of the year, with new iPhones, new Macs and sales from stay at home workers. Political events overshadow everything this week as technology is invariably linked with the spread of messages. Or not.

There are likely to be several new products from Apple in the coming months: both Macs and iPads seemingly the most obvious. The iPhone has its own release cycle, but who is to say that the SE might not be updated, for example. With Macs, there is little doubt that there will be more M-series Macs released. Apple has already announced that. As good as the M1 is, as reported in several independent reports (and me), it is a first step. With the M-chip scalability, we can expect more cores and other features, including more Thunderbolt ports. The probability is for new notebook computers: 13" and 16"; although some rumors refer to a 14" device.
The other lines are iMacs and the Mac Pro. The iMacs will possibly use variations of M-series processors that are developed for the notebooks, although they would need the capability for more ports. Several rumors at the end of the week seem to favor March for an iMac release and this is probably a good time. I am sure better brains than mine at Apple have already identified the needs and have been working on the solutions for a couple of years at least. The Mac Pro is another matter considering the work a device like that is expected to do, but I expect that development work on an expanded multi-core M processor is well under way.
The iPad may also come in for some form of update in the next few months, with a rumor suggesting an iPad with 8.4" screen up from the current 7.9" for the iPad mini. This is pure speculation right now, although any of the iPads could be in line for at least a refresh. And then there is the rumoured Apple tag device that was mentioned last year but expected to arrive early this year.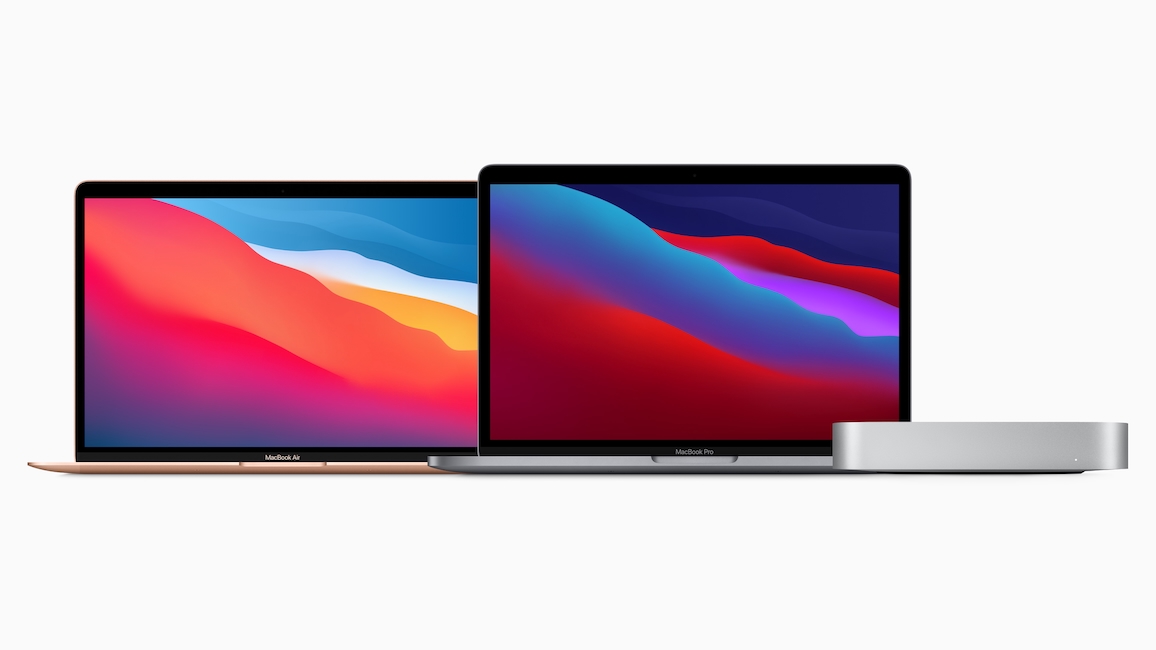 M1 Macs - image courtesy of Apple

This week in 2007 I was in San Francisco covering the MacWorld conference for the Bangkok Post when the iPhone was announced. Walt Mossberg attended and mentioned being "blown away" in a Tweet this weekend. I commented about the presentation trick that Steve Jobs played, saying that Apple was to announce three revolutionary new products. He outlined a touchscreen iPod, a mobile phone and a breakthrough internet device.
The first two saw massive cheers from the audience as the rumors were fulfilled. The last one, which has since come to define the handheld devices we now depend on, just had a polite ripple. Few then understood the implications, although the rambling comments from Eric Schmidt showed the ways those in Silicon Valley were already thinking about how data would be used. And then the magic as the icons for each device appeared and rotated as a triple icon, two, then three times. The realization went round the audience in an instant, before Jobs confirmed that this was not three devices. "It is one device and we are calling it the iPhone", he said.

I still use that in teaching presentation skills to students, along with other parts of that and additional input such as the 2010 iPad introduction, when the iPad word falls on the screen at 8:59 - close to the rehearsed 9 minutes - which needs good preparation. I was pleased to see that Mossberg read my Tweet and politely marked it with a Like. That 2007 presentation was a turning point in many ways. I saw the late Robin Williams later, but after I snapped one or two shots it was clear he did not want to be photographed so I stopped

Apple put out information recently about its upcoming financial report: "Apple's conference call to discuss first fiscal quarter results is scheduled for Wednesday, January 27, 2021 at 2:00 p.m. PT / 5:00 p.m. ET" which is in the small hours here. We can expect the usual flurry of Wall Street comments about problems Apple is having. This negative cycle appears to be designed to drive the share price down and then take profits when the price (inevitably) rises. These short term gamblers do little for the company or for market stabilization.
Reporting on 9to5 Mac, Ben Lovejoy writes, "Market intelligence firm TrendForce has estimated that the M1 Macs market share is currently 0.8% of all laptop sales, but expects new models to push Apple's share to 7% by the summer". The COVID-19 pandemic has forced those who work at home, including me, to buy lots of new devices: computers, tablets, accessories; although my new M1 Mac was nothing to do with this. I already have working devices, but as soon as I heard the announcement about the new chip, my order was decided. I did pick up a monitor and other accessories like cables and adapters.
With the upcoming figures in mind, it is reported that on New Year's Day alone, consumers spent $544 million on the App Store (Chance Miller, 9to5Mac). I am reasonably confident that with the work at home trend and the excitement created by the new Macs, and the iPhone 12, Apple will report quite high figures on 27 January. Apple shares are currently at $132, down slightly from the end of the year figure. If you look at the 10-year spread, the rise seems inexorable.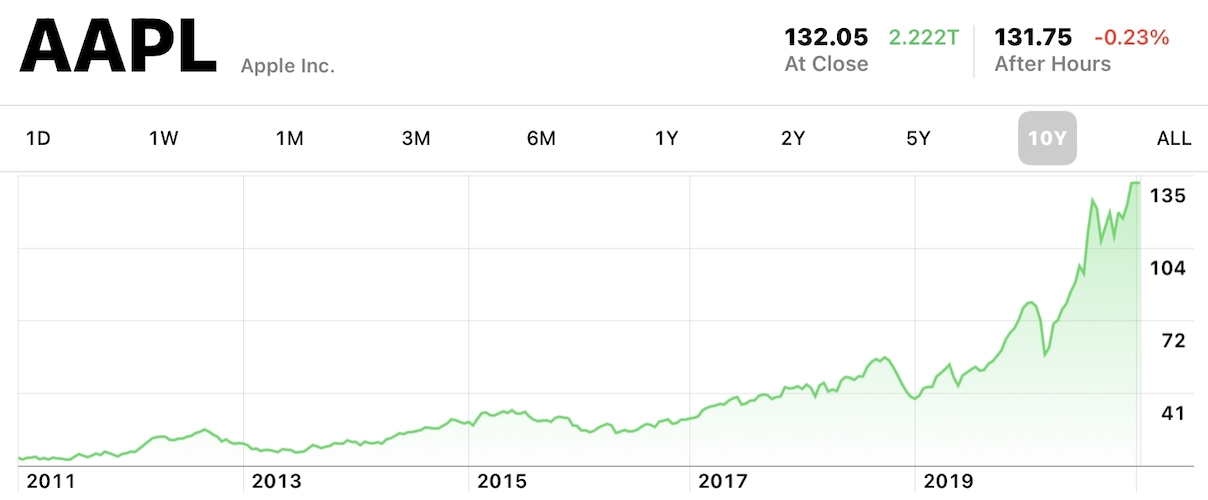 AAPL share price

I spend a fair amount of time reading news in the mornings, although this week that "fair amount" has expanded to "considerable". This was like 9/11 in terms of a magnet. That evening I came back from teaching and as I reached the door my phone rang. A friend told me to turn on the television: a plane had hit the Wold Trade Center (at that moment it was just the first plane). I initially thought he meant the shopping mall in Bangkok, since renamed Central World. I sat there amazed and eventually took off my motorcycle boots round midnight. With the events in Washington this week, I have been similarly drawn in, but mainly through text: Twitter, news links and short videos.
As is well known, the current President of the USA uses Twitter a lot, but was banned this week from there and from Facebook. Other social networking sites have also prevented him posting. One wag suggested that the only way he would be able to organize the next event would be through Grindr. A few months ago, I read about an alternative to Twitter: Parler. Because I wanted to investigate the potential for a real alternative (and to Facebook), I downloaded this and (as one must) registered. For about 5 minutes I read through the postings, becoming more and more horrified about what I was reading. I deleted the app.
This week, Parler has apparently been extra-active. I saw a Tweet on Saturday morning that it had been removed (some Tweets wrote, "suspended") from the Google Play Store. I checked the App Store and saw it was still there, but a few minutes later saw that Jason Snell had posted, "Apple tells Parler it has 24 hours to clean house or be removed" (6 Colors). Snell was not at all neutral in his opinion about the app.
Early Sunday morning, a Mark Gurman Tweet showed, Apple to Parler: "Your app will be removed from the App Store until we receive an update that is compliant with the App Store Review Guidelines and you have demonstrated your ability to effectively moderate and filter the dangerous and harmful content on your service." That was updated by the news that Parler had been suspended (it is no longer available in the Thai Store). What appears to be the full response was shown in a Tweet from Oliver Darcy: the devdeloper has not upheld its commitment to moderate and remove harmful or dangerous content encouraging violence and illegal activity, and is not in compliance with the App Store Review Guidelines -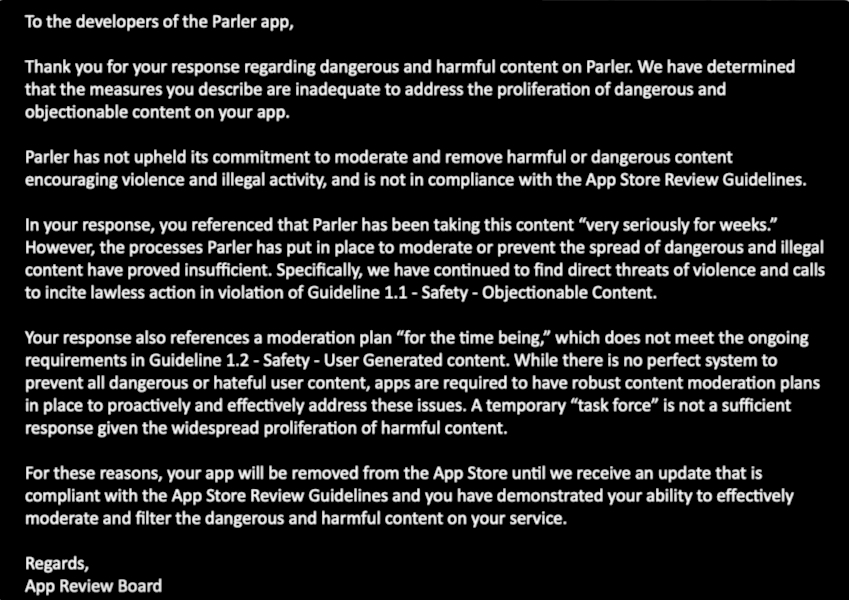 This was covered by reports in many sources, including by Joe Rossignol (MacRumors). Unfortunately, with the bad loser mentality and the hordes of supporters, there is considerable risk to peace in the next week or so, and more.
Later I saw that Amazon had told Parler that as from Sunday that it would be cutting off the social network . . . from its cloud hosting service Amazon Web Services (John Paczkowski and Ryan Mac, Buzzfeed)

Before a teaching session this week I connected the new OWC Thunderbolt Hub to the Mac with the Apple cable I use for charging and connecting accessories. When nothing happened I switched to the short black cable that came with the hub. After teaching I had a closer look. The nice-looking, white Apple cables with their USB-C connectors have no marking at all (as far as I was able to see), while the OWC cable has a lighting symbol and the number 4 on the connector. I can link devices from the Hub, but the hub must be connected to the Mac with that Thunderbolt 4 cable.
I had a look on the Apple Store but the best I could do from Apple was a Thunderbolt 3 cable, along with a couple of USB-C cables. There were some third party Thunderbolt 3 cables from Belkin, while OWC also only list Thunderbolt 3. The Mac ports are Thunderbolt 3, but I am not sure (I don't think I have any suitable cables) if T3 will work. CalDigit have a 0.8m cable and a 2m cable is due later this quarter although they are not set up to ship here. I was directed to Amazon where these are $29.99 each (about 900 baht). I bought two. Amazon tell me they are on the way and are expected to arrive in a couple of weeks.

Another step I have made is to move another of the Time Machine backup disks to the M1 Mac. I had thought I would be reformatting this, but the panel appeared asking if I wanted to accept the backups, so I gave it another try. This time the initial progress bar changed to Preparing, so I just left it. When I returned a while later, it was on Cleaning Up. I think we are nearly there. The one remaining disk will continue to be used with the Intel Mac until I make the move in full. That disk will then be kept at my office for safety, should I ever need that data. In the meantime I will pick up another disk to continue my cycle of three: two at home, one at the office.
And as a final step, I switched the editing and markup of the files for my website (including this one) to the M1 Mac, and also moved the FTP uploading of files and the RSS newsfeed (an XML file) to the new Mac as well. That requires special software (I use Feeder 3) and there should be only one XML file to avoid confusion.
Graham K. Rogers teaches at the Faculty of Engineering, Mahidol University in Thailand. He wrote in the Bangkok Post, Database supplement on IT subjects. For the last seven years of Database he wrote a column on Apple and Macs. After 3 years writing a column in the Life supplement, he is now no longer associated with the Bangkok Post. He can be followed on Twitter (@extensions_th)