Thursday Notes: End of Year Thoughts; AirTags not Evil, People are; Cables and Ports
By Graham K. Rogers
---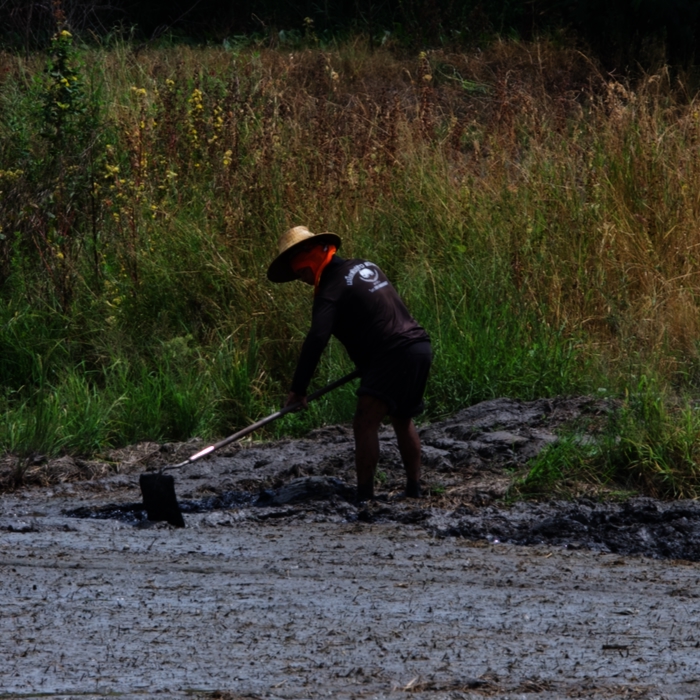 The new year is almost here and we can expect some new technological devices to play with soon including new Macs. With Apple-Meta personnel poaching, Apple offers stock options for those who stay. AirTags are useful, but some people use them for alternative reasons. USB-C looks simple, but there are several types: power and data. Computer ports are even more complex.

We are preparing for 2022 with some hopes of new devices from several manufacturers, but Covid is still taking the edge off most enjoyment. CES 2022 which is due to start on 5 January, is becoming diluted as several exhibitors are limiting their presence to online events. The university I work at is playing it safe with limited on-site contact. Anyone visiting the Faculty needs to have taken a Covid test.
At this time of year there are always predictions for the future. I rarely make these as so many are found to be wrong. Wall Street analysts make predictions all year long and I tend to regard these as background chatter that is intended to influence the share price. Few in Wall Street really understand Apple. This week for example, two commentators on Seeking Alpha had contradictory headlines. The first was "Apple back on track to possibly hit $3T market cap by year's end" which is a fairly safe bet, while another, only a few hours later, told us "Apple: Brace For A Bumpy 2022". The main points concern a lack of a VR headset when Oculus is selling well, and low capital expenditure. As Apple has a number of other irons in the fire, like the iPhone, and a VR/AR headset apparently in development, these comments are not much to fret about and the reader comments reflect this.
Of course it does not escape my notice that in the new year apple will report its Q1 2022 figures and we may expect good news. There is no announcement just yet, but last year this was on 27 January and I would expect something around 25 or 26 January 202. It is better for Wall Street to depress the share price now, buy when low then take the profit.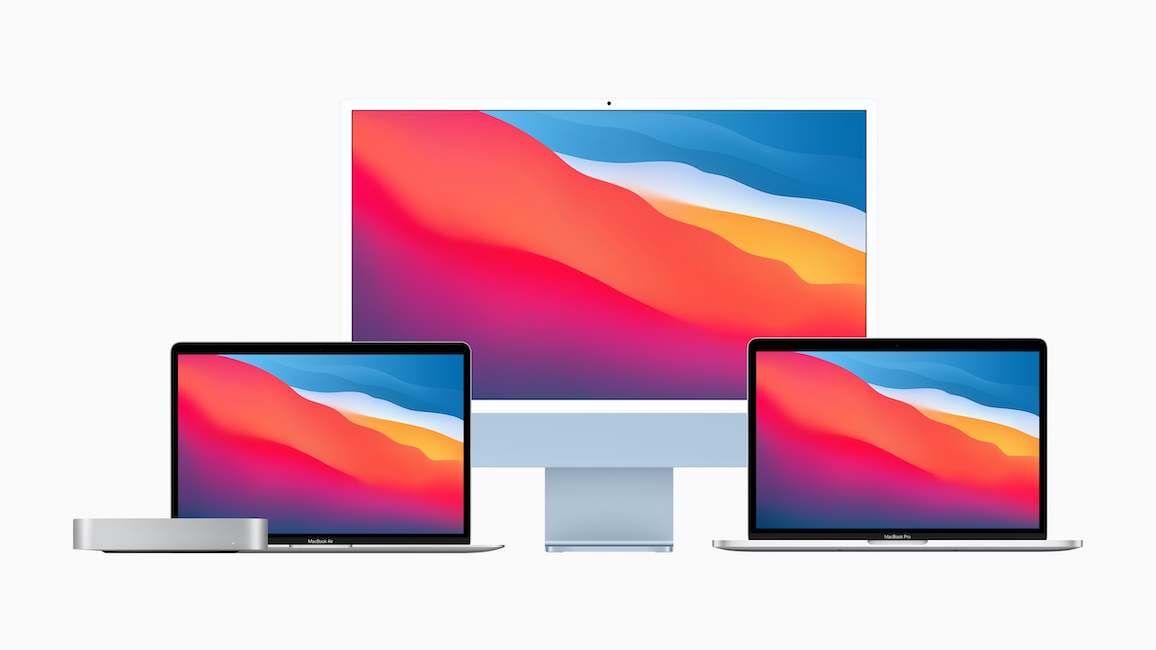 M1-equipped Macs - Image courtesy of Apple

I am fairly certain that there will be more new Macs in 2022 (that is a safe prediction). There are still some that will be in the upgrade cycle anyway. What is exciting about this is that there are expected to be further Apple Silicon developments. With the M1 series, it is logical to expect M2 and M3 later, with both of these type names already appearing in rumors over the last few weeks. The M3 may be some of the first Apple silicon developed using the TSMC 3nm processes.
What has been missing the Mac lines updated with Apple silicon are some iMacs, including the iMac Pro; and the desktop Mac Pro. Some think that although this will have superfast M-series chips, there may also be an Intel option. The Xeon is still attractive for some high end users. Comments in Patently Apple look at the past, present and future of M1 Macs. This is mainly positive and with the upcoming chips, there is much more to come.

The mobility of a highly skilled workforce is a normal part of the economy. While companies in Japan retain employee loyalty, in the USA companies like Hertz and Avis were famous for their staff switching between the two. Other companies, such as tyre-makers here, have unwritten agreements that avoid such moves and the potential for knowledge transfer. The new Hertz-Avis axis appears to be Apple and Meta. Bloomberg reports that around 100 Apple engineers have moved to Meta, while this week it was reported that Apple had recruited Andrea Schubert, the communications and public relations head for AR at Meta (Malcolm Owen, AppleInsider).
To try and stop the exodus of engineering employees, Apple is now offering up to $180,000 in stock bonuses to keep them from defecting (Juli Clover, MacRumors). There will certainly be more on this in the next few months as Apple is expected to bring its headset to market and neither company likes to lose a battle.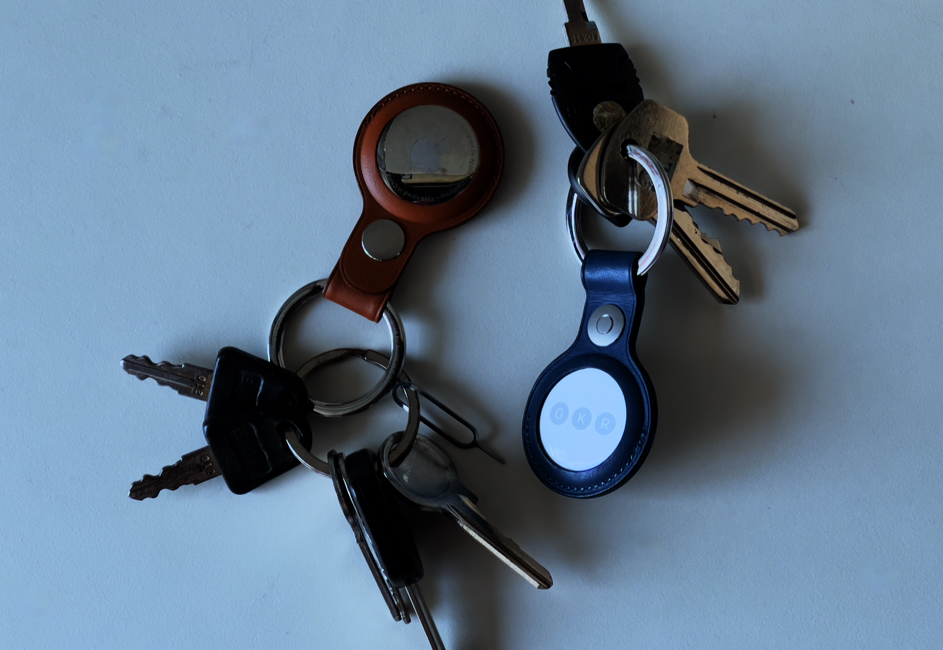 Apple AirTags

Over last couple of weeks I have written comments about AirTags. I find these useful up to a point, but they fall short for me when it comes to things that might be stolen. I use the generic, "things" as these may range from devices like cameras, to cases and my backpack. The visibility of an AirTag attached to a lost bunch of keys is of a certain value; but if expensive equipment (for example my DSLR) is lost or stolen, the very visibility of the AirTag would not deter a thief: it is easy to cut these off, or otherwise remove the AirTag.
With some bags, like my backpack, an AirTag can be placed in a deep pocket, but these are easily accessible and anyone going through the bag, would soon see this and remove it if the bag had been stolen. Another, more substantial bag I have is different as there are hidden areas within the construction and an AirTag can be concealed here. Apple covered the situations where lost items need to be found, but has done less for valuable items that could be stolen when the AirTag needs to remain attached if there is to be any hope of tracing what has been lost.
When the AirTags were released it was also clear that Apple had been aware of the negative potential for the device, particularly tracking of a person. Built in to the software was a feature that warns when an AirTag not linked to the user's phone, appears to be moving nearby, keeping pace. There are legitimate reasons when this may happen, for example when commuting, say in a metro train or on a bus. On the highway this may also occur for a short time, particularly if stuck in traffic. When this happens, there is a warning and a potential victim can check.
Recently several of these questionable uses of AirTags have been reported, but rather than laud Apple for the point that these had been detected, it is somehow Apple's fault or there is something inherently bad about these devices.
I saw a question posed in one source asking if AirTags were good or bad, which is the wrong question, although one designed to glean hits. Most things that have good designer intentions could be misused, even in a domestic situation. Take the simple electric fan. These keep me going with the heat here (along with air conditioning) but throw them into someone's bath (do not try this at home) and we have a totally unintended result. It could be the same for the basic iron, used to press clothes. In a heated argument, this device (with its design weight) could cause injury or even death. AirTags are not evil, people are.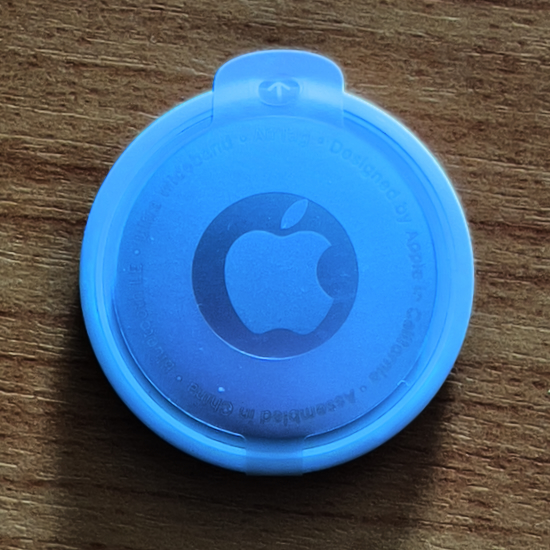 A widely reported warning from police in Canada concerned AirTags that were used to track desirable cars with the intention of stealing them (think, Gone in 60 seconds); and more recently in two separate incidents, a couple of women in New York saw warnings on their phones (as Apple designed) about some closely-following AirTags (MacDaily News). They went to the police who found one of the devices in the wheel arch of the car. The other was hidden under the bumper. The ownership of the AirTag can be traced and there could be potential charges.
So while the AirTag was designed with a good purpose - keeping track of those devices that were not equipped with macOS or iOS and hence could not be used with FindMy - Apple was aware of the potential for other purposes: jealous spouse or partner, creepy or other reasons. Because of this they built into the tracking software the ability to be warned about AirTags that were not registered to a device (e.g. iPhone) but were keeping within the vicinity. That MacDaily News article has a number of useful suggestions concerning rogue use of AirTags

We are about 3 months into the iPhone 13 and not only are iPhone 14 rumors rife, but there is already a rumor about the iPhone 15. The basic idea, according to Joe Rossignol on MacRumors, is that instead of a physical SIM card, this future iPhone will have 2 eSIMs which sounds rather sensible. When I set the iPhone 13 Pro up I decided to go with the eSIM, wondering initially if this would work here. The setup process meant I had to switch to the carrier site and examine instructions for changing the conditions (confirming that I understood the old physical SIM would no longer work). There have been no problems with this at all. Whether or not the MacRumors source in Brazil is right or not, the idea seems sound and several other sites have picked up on this.

With the previous and current MacBook Pro computers (not the Mac mini) I am fully USB-C equipped. I have a number external disks that use the USB-C ports so a direct cable connection is easy. However, some of my accessories use a range of connections: USB A, USB B, USB micro-B. A simple way round this is to use an adapter. Some call this a dongle, but I find that term to be dismissive. Adapters are not cheap. I prefer cables and managed to buy some cables that are for USB-C to USB B for the scanner, and Belkin USB-C to micro-USB for a selection of devices, including the DSLR. I know I gave a couple of these to friends, and I seem to have mislaid one more, so my original set of 4 is now down to 1.
I had a look at the Belkin site but there are no direct sales. A link to Belkin suppliers in Thailand was not useful as when I have gone into these stores they have a mix of available cables, but deny the existence of the USB-C to micro-USB. When shown an image as proof of existence, there was denial even in one store that I had previously bought the same cable from. I tried Amazon and this cable is not shown in the Belkin-specific pages, so I ended up ordering 3 of these from another manufacturer.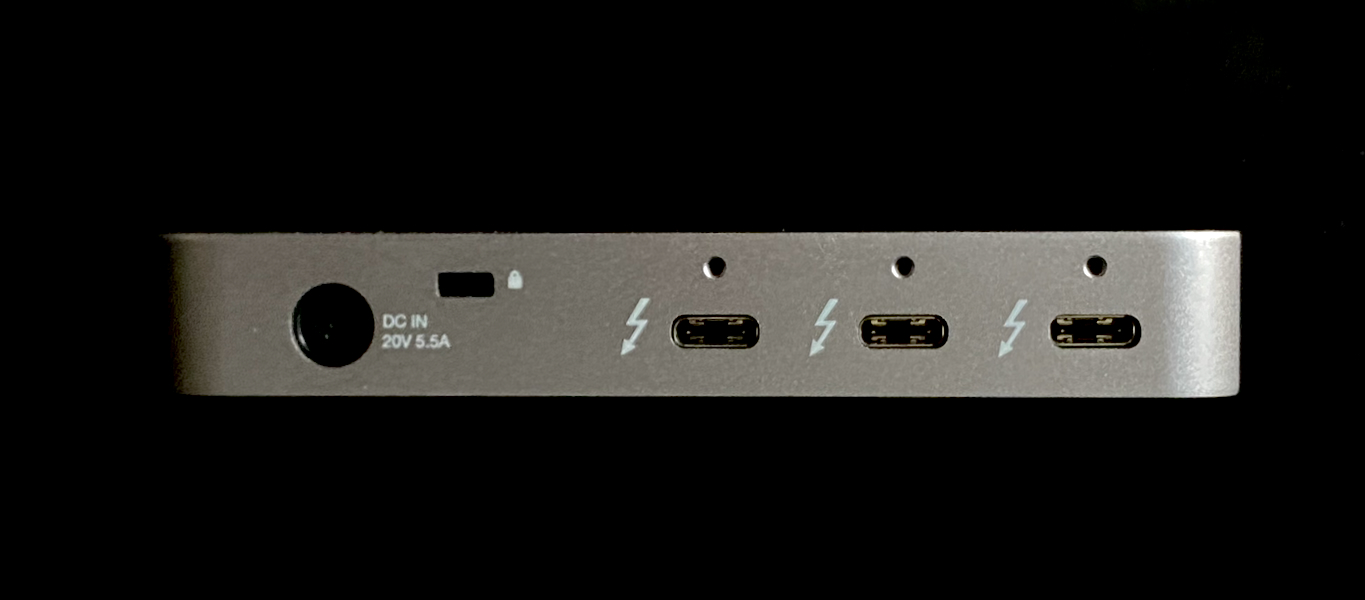 OWC Thunderbolt Hub - Four output USB-C ports

The previous Mac had 4 ports, but the M1 MacBook Pro only has 2, so I bought the OWC USB-C Thunderbolt Hub. This has 4 USB-C and one USB-A output ports, with an additional USB-C port for connection to the Mac. To make sure, with my mix of ports on the hub and the Mac, I also bought some USB-C Thunderbolt 4 cables which (I now learn - below) should give me good data transfer speeds and power the Mac fully.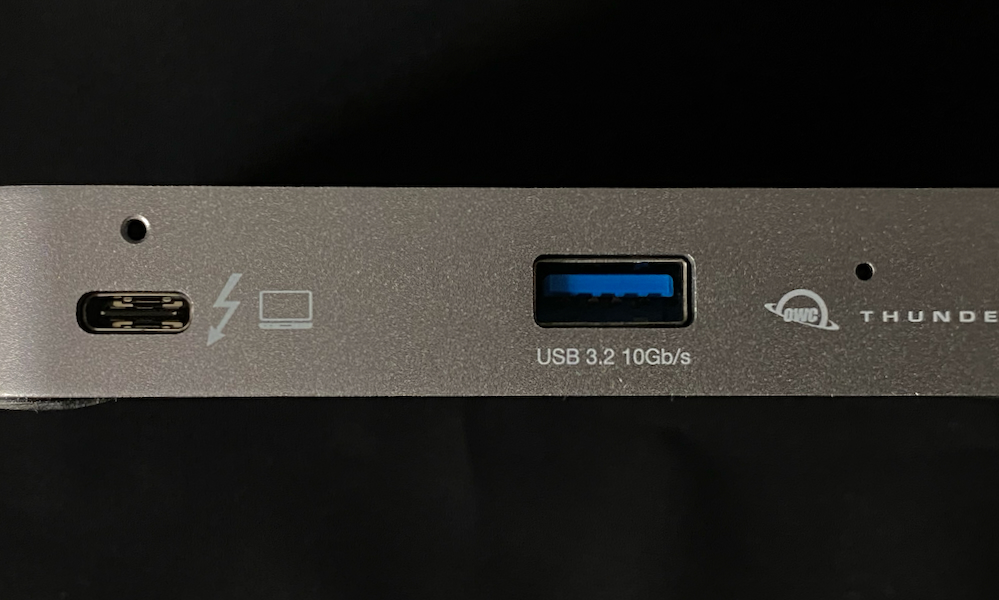 OWC Thunderbolt Hub - USB-C Power and USB A port

There are different types of USB-C and the whole subject of power, data and connections is somewhat complex. Glenn Fleischmann, writing on TidBits has done a good job of bringing all of the different standards and connection problems under some control in a fairly lengthy but easy to read article that explains the different standards involved and how they work.
As an almost-perfect complement to Fleischmann's useful input, a couple of days later, Recompute have produced an article on ports. Many of these have now gone, for example the SCSI ports that enabled multiple devices to be connected to a Mac years ago. These two sources are good references and worth bookmarking.
Just to add more confusion, it has just been announced that an updated HDMI standard (2.1a) is being released. Chaim Gartenberg (The Verge) tell us that this "adds a major new feature, Source-Based Tone Mapping, or SBTM." He adds that "SBTM is a new HDR feature that offloads some of the HDR tone mapping to the content source (like your computer or set-top box) alongside the tone mapping that your TV or monitor is doing."

Have a happy and safe new year.
Graham K. Rogers teaches at the Faculty of Engineering, Mahidol University in Thailand. He wrote in the Bangkok Post, Database supplement on IT subjects. For the last seven years of Database he wrote a column on Apple and Macs. After 3 years writing a column in the Life supplement, he is now no longer associated with the Bangkok Post. He can be followed on Twitter (@extensions_th)