Wednesday Comment: USB Connections; Online TV Better and Better; iPad Pro Fixable Limitations
By Graham K. Rogers
---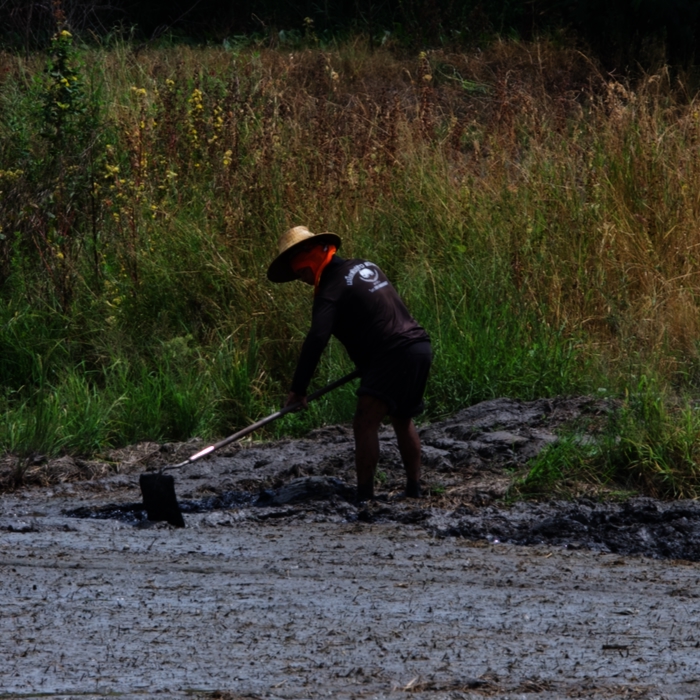 I thought a USB connection problem with Monterey was fixed: not so. Personal changes caused problems with FaceID on the iPhone 13: confirmation needed. Television output from Apple is quite good currently, with more to come. The iPads also have more to come if Apple moves in the directions I want.

Every so often Apple releases security updates and makes changes to data. The two files are MRTConfigData and XProtectPlistConfigData. Any changes to these can be seen in the System Report, accessed through, About This Mac (Apple symbol top left on the menu bar). After a heads-up from hoakley (Eclectic Light Company) I checked the report but neither file had been updated. This is not unusual. Sometimes it takes a day or so for these to appear. I was keen to see if this changed anything important as Apple is not likely to release the 15.1 Monterey update for a few days, so I used Terminal. An update for MRTConfigData was installed.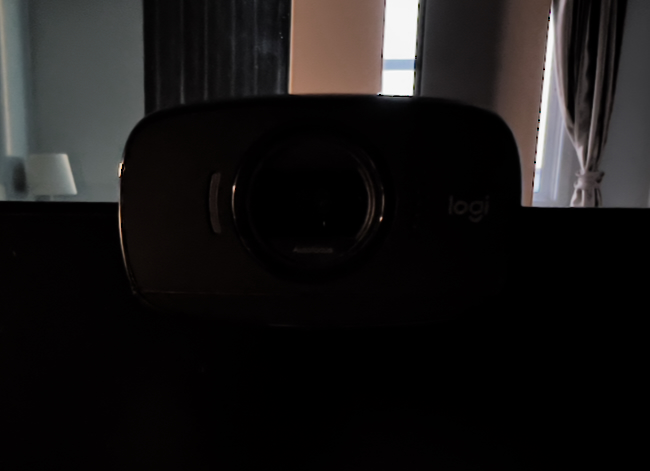 The command I used is softwareupdate -ia --include-config-data which will install any such updates, and if nothing is available, will report that too. After running the installation, I connected the Logitech web-cam that stopped working when I installed Monterey. I was delighted to find that this was working. I checked first with FaceTime and then WebEx. Not so fast. . .
As I had added or changed nothing in recent days that could have changed this, it seemed an unusual coincidence. I did update Zoom a few days back, but had checked the camera after that, and it still failed. It may of course just be luck, although I was not so lucky with the Beolit 20 speaker. That still showed it was connected, but produced no sound from the Mac. iOS devices are fine with this.
However, owing to a problem with another app, I restarted the Mac. When I tried the webcam later it was back to square one and the apps failed to recognise or work with it. I must have surprised it earlier.

I started to have problems with FaceID on the iPhone this weekend. It did not always work and there was a higher-than-usual fail rate. It dawned on me that I had had a haircut over the weekend and the beard had also been shaved off. I have done this before: going from bullet head to curly locks, with or without beard, and FaceID had worked then. However I had set this new iPhone up only a month ago with the longer hair and this iPhone had never seen me with the trimmed look.
I reset the FaceID on Monday morning, but noticed after I had done this that there was an option to set up an alternative appearance. That may be something I do in a few weeks time. I did not have problems with the iPad Pro, but then it has seen me with short hair before. The iPad mini only has FingerprintID so was unaffected.

AppleTV+ has kept me entertained nicely with Series 2 of Ted Lasso (now done), but then a number long term projects arrived: Series 2 of The Morning Show; Foundation; Invasion; and Finch.
The last episode of The Morning Show had the report of the death of Mitch Kessler, whom we saw involved in an accident at the end of the previous episode. With the accident in Italy where (historically) Covid was just becoming a serious problem, it was difficult for the Morning Show staff to confirm the death (2 independent confirmations needed). The second confirmation came from Paola. We did not see the body. I speculate that Mitch may not have died and, with Paola's help, will emerge with a new identity. His accident (real in the context of the show) was too convenient coming the same day there had been revelations about him in Maggie Brenner's book.
That villa he was staying at looks like the Villa del Balbianello on Lake Como which some sources say is owned by George Clooney. I stayed in the area several times and drove the lakeside road a lot. From satellite views it looks as if the hotel I stayed at in Domaso is still there, although the lakeside area is much developed. It is not impossible to drive to San Moritz for dinner. I mainly drove the other way down to Monza on my visits to the Italian GP.

I must admit I am a sucker for science-fiction and look at most offerings in that genre that arrive, although Another Life on Netflix is straining me. Katee Sackoff was wonderful in Batttlestar Gallactica, but she is not impressing me with the second series of this, which has a less than stellar cast and some poor writing. It all looks cheap, and with a direct comparison to Invasion and Foundation, this is heightened.
Both of Apple's current science fiction series have me eagerly waiting for the next episode, but for different reasons. Foundation is clearly based on the Asimov work. While that limits plot, the presentation and scale of the presentation is superb. It is a slow burner and that is fine. Invasion has also picked up slowly but the presentation of different world scenes, running concurrently, allows the viewer to build a picture of the unfolding event.
We are several weeks in and still have not seen the invaders, although their presence is felt by each group of characters. Nick Allen (Roger Ebert) is quite positive about this Roland Emerich series, commenting that it is about people, not aliens, although he gets it wrong about the crash of the school bus. There are no mountain roads in London. The school trip ventured a little further afield.
I was disappointed that Sam Neill, who was in the first episode, has not been seen again. I was hoping that this is part of the strategy and in some future episode he would emerge as one of the characters who will save the world, but Nick Allen says not, which makes this cameo appearance all the more odd. The future saviors are clearly marked out: Mitsuki, the young Japanese scientist; the English schoolboy, Casper; the Asian female Aneesha, in a failing marriage (or her young son who was unaffected by an early event and has received some communication). I find the scenes in Afghanistan disturbing for a number of reasons: the way the protagonist, Trevante, only speaks English to the native Afghanis expecting - no, demanding - that they understand (no wonder American troops have problems), and the character's limited vocabulary.
I also watched the Tom Hanks movie, Finch. Set in a post-apocalyptic world with only a few human survivors, its premise stretched credibility more than a couple of times. It was sad and sappy, with some tense parts, but the outcome was predicated so we just watched a kindly old man in his dying days and a super-developed robot with A1 far ahead of anything we have now. I rate Hanks highly, but he was not stretched here and this borrowed from so many of the decent characters he has played in the past. It was entertaining, but it does not make me want to go out and change the world (apart from the climate thing).
There are a number of new arrivals on the Apple service that do not appeal to me, including Dickinson and See. I have not watched the second series of Servant despite liking series One. It is the same with Truth Be Told. The first series was a magnet for me, but I am yet to drum up the enthusiasm for series 2. Perhaps that is because there are so many other good offerings coming out. The Final season of Lost in Space is coming on 1 December on Netflix.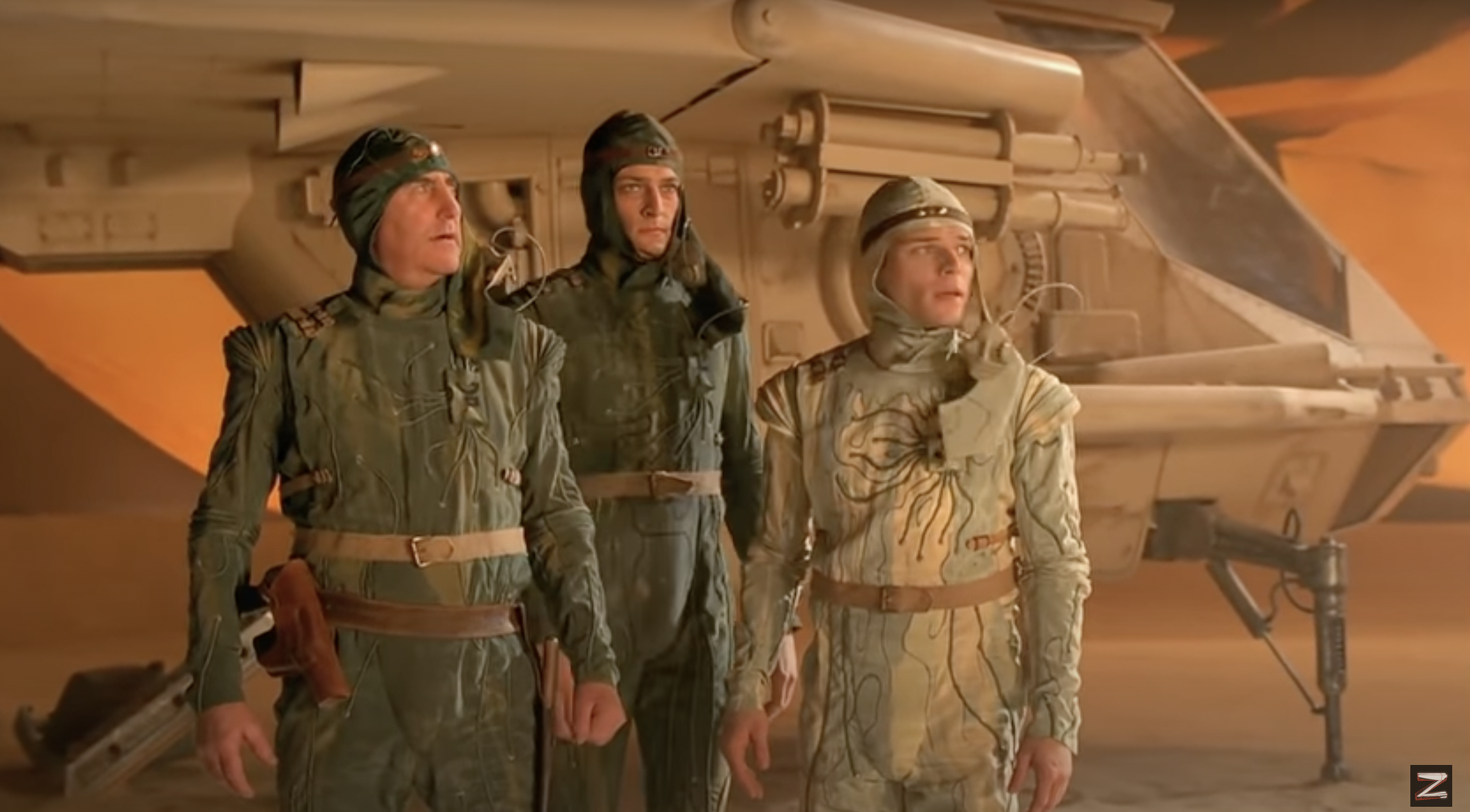 Screenshot from Dune Episode 1 - YouTube

Dune is also making noises, although I may not see it unless it appears in iTunes here: not always guaranteed with the poor selection that the Thai service allows. The half-movie by Villeneuve is being criticised favourably and is often compared with the earlier (1984) movie by David Lynch. There was another version: a 3-part TV mini-series (2000) and I saw that a while back. There was also a 2003 release of Children of Dune that I have not seen.
I had read all of the Dune books (not just the first) and there could be much more to come although most only consider Dune alone as a complete work. That three-part TV version I saw had William Hurt as Paul Atreides father, and there was a great performance by Ian McNeice as Baron Vladimir Harkonnen. The character is payed by Stellan Skarsgård in the Villeneuve movie.
That earlier version, looking a little faded, is still available on YouTube.
Children of Dune is also available on YouTube and that is in my must-watch list (after I have watched the MotoGP and Moto2 races). I only had time for Moto3 on Sunday, but that was a thrilling race. I was rooting for the young Pedro Acosta whose performances this year have been superb. His main rival, Dennis Foggia, was cruelly knocked out of the race by Binder (later disqualified). I was pleased that Acosta was made World Champion, but not like that.

I also have a number of online meetings this week on top of the classes I already teach. The university is trying to gain accreditation through ABET: the Accreditation Board for Engineering and Technology. This weekend I was told to attend a meeting (live) to prepare me for an online session that the Dean has put me forward for. I am a bit in the dark right now. I was also annoyed that the meeting will use Zoom so I had to spend some time setting this up.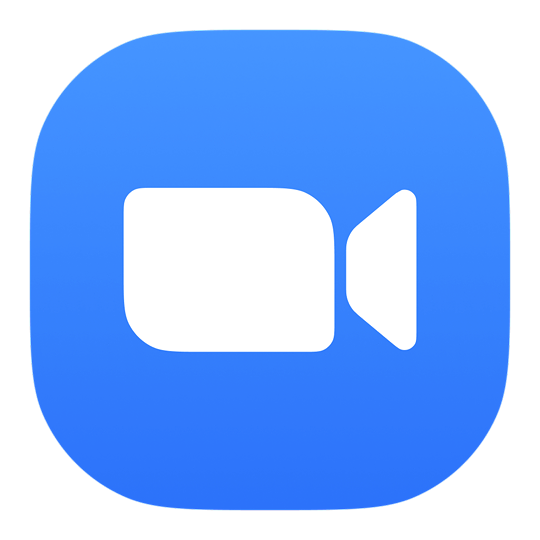 I knew I had downloaded this but was surprised to find I had already registered. Once I had logged in, I was able to have a look at this on the iPad Pro. I also tried on the Mac, and this is not the same. I know that Craig Federighi was criticized about his comments on side-loading on iOS because Macs already do this, but they always have. The App Store grew up as part of the early iOS, while the Mac System OS, then OS X, and now macOS have always allowed installations from 3rd parties, and the MacAppStore is the latecomer.
OS X was more secure than System 6 through 9 (my experience of Macs) as it was UNIX-based and, although there is a root, it has no password. The only way to access Root is using the Admin user account for one-off installations, or the SUDO command. It used to be possible to allocate a Root password, but once this exists, it can be guessed. If it does not exist, you cannot guess it. This is why I continue to say that there are no viruses on the Mac. There is malware, like Trojans, but for these to operate, a user has to invite them in. By definition a virus replicates and is self-installing, but to install any software on the Mac, you need access to Root (see above).
When I started Zoom on the Mac, it needed an update. There was nothing unusual with that. I always check the scanner software each time I use it and other 3rd party apps will prompt for updates. The process was easy enough, and the panels were nicely designed. However, when I ran Zoom after the update, another panel appeared telling me that, because I had the M1 chip, I needed a further update.
If the software cannot detect that difference, there are shortcomings in the developer's processes. I ran the second update and the software now runs nicely on the Mac. I tried this out on the iPad Pro before the main meeting on Thursday and had changed some settings on the Mac version so we may be ready to run.

I keep thinking about how to improve the iPad Pro. In general terms the three or four different versions have served me well and I usually take this to work in preference to the Mac (weight reasons). I have had some ideas in the back of my mind since I was able to try the first iPad Pro, compliments of Apple, but when I bought my own 10.5" version, then upgraded that to the iPad Pro with M1 chip, it is clear that the device lags in some areas.
Make no mistake this is relative, as the iPad Pro is a powerful machine. When I first had one, it enabled me to go to the office most days leaving the MacBook Pro at home. But as with any device, Apple giveth and Apple taketh away. There are some things I like and some things I do not; while there are a number of features that I would like to see added.
Photos has been improved recently, and now finally includes some basic metadata, but it is so hard to access all of this even on a Mac. It was so easy with Aperture. Photos on the iPad is weak, even when compared with the Mac version. A user does not need the same interface as is used on a smartphone: they have different functions. The sliders are not suitable for the iPad Pro and a return to the Mac-like interface, with a consolidation of controls is needed. Working in black and white images as I do often needs far better controls and Photos on the Mac does a somewhat better job. Why the Mac and iOS/iPadOS interfaces are different is beyond me.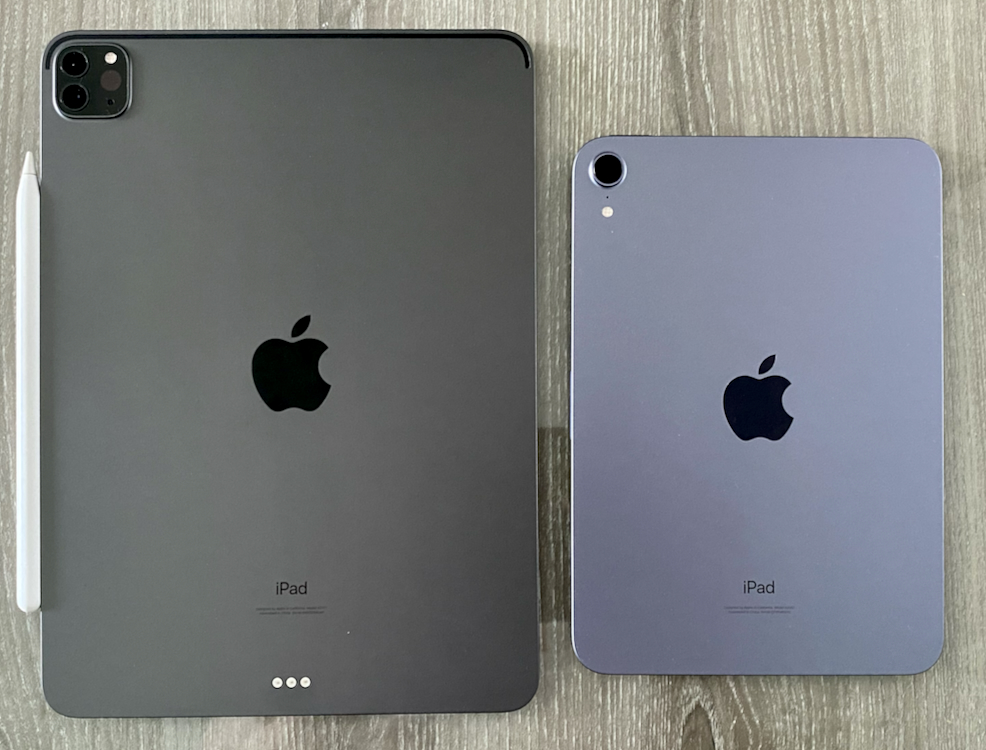 iPad Pro and iPad mini

While I have card readers, I link my DSLR to the iPad Pro (and iPad mini) by cable (micro-USB to USB-C), the ability to use tethering is not available: taking images directly from the camera connected to the device. Some apps can do this with JPEG images over WiFi, but this is not a Pro feature. I use RAW. I have software for that on the Mac and it is useful in some situations. With tethering the subject can view the image immediately on the larger screen and a photographer can make necessary adjustments: a Pro requirement. I have however seen this on the Hasselblad app, so there must be an API for it. The Nikon Bridge software on the iPhone has some capabilities, but trying to make any WiFi connection with the camera is hit and miss. Cable-connected tethering would open up the potential of the iPad Pro considerably.
Another missing feature is the ability to run proper scanner software on the iPad Pro. I take a lot of film shots and scan the negatives, but I have to use the Mac for this. This is another limitation of the iPads. There was some software for scanning with a WiFi-connected all-in-one device (printer/fax/scanner) but these scanners do not have the sophistication for the high end scanning photography requires, or the physical attachments needed to scan negatives. As good as it is, the iPad Pro is not ready to replace the Mac (or PC).
The iPad (not only the Pro) is sometimes used by more than one person, especially in families. This has become more critical with online teaching. The ability to use multiple accounts has always been a feature of the Mac, and I use this daily, with a User account for my general work, and an Admin account that does nothing, although that is the point: the Admin account and password control operations, including software installations and other major actions. Sometimes a friend or a student wants to use the Mac, and by providing a specific account, my data (and the apps) are unaffected. The use of multi-user accounts on the iPad is now long overdue.
Graham K. Rogers teaches at the Faculty of Engineering, Mahidol University in Thailand. He wrote in the Bangkok Post, Database supplement on IT subjects. For the last seven years of Database he wrote a column on Apple and Macs. After 3 years writing a column in the Life supplement, he is now no longer associated with the Bangkok Post. He can be followed on Twitter (@extensions_th)