Friday Notes: iPad mini in Thailand; iPhone 13 Next Week; Updates and Problems
By Graham K. Rogers
---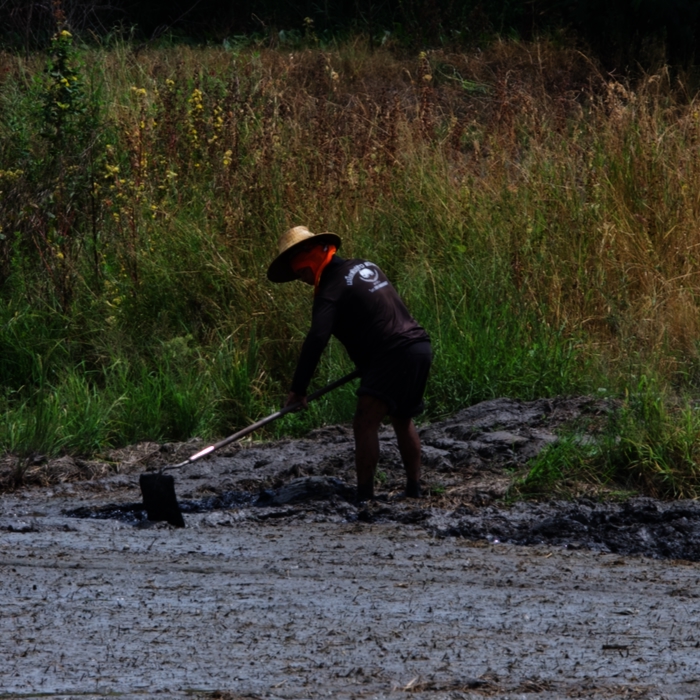 Only three days after I placed the order, a new iPad mini arrived. I spent some time setting it up. It will take a little longer for the iPhone 13 I also ordered this week to appear on these shores. Several updates were released this week, including a rare, Device Support Update for Big Sur for smoother updating and restoring on iPads and iPhones.

Apple has scheduled its Q4 2021 earnings call for Thursday, October 28 at 2:00 PM Cupertino time, which is about 3am here, so I will pick up the main points over my breakfast.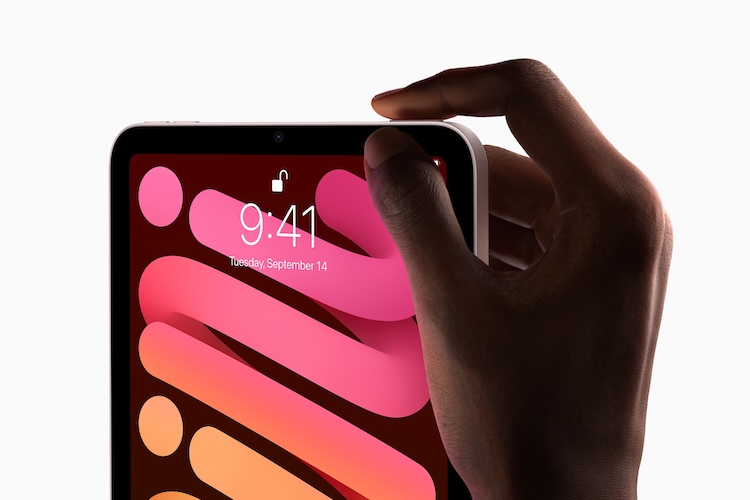 iPad mini - Image courtesy of Apple

Only a day after I had ordered the iPad mini, I had notification that it had shipped from Singapore, so instead of the usual few days from a source in China, I wondered if this would be with me before the declared date of 4 October (Monday). It was. When I checked the tracking information at breakfast on Wednesday, it had arrived at Bangkok early morning and had completed processing by just after 6am: much faster than I had expected. By 8:15 it was "forwarded for delivery". And it stayed that way throughout the morning. I just thought that maybe this would be held back until Monday for press comments.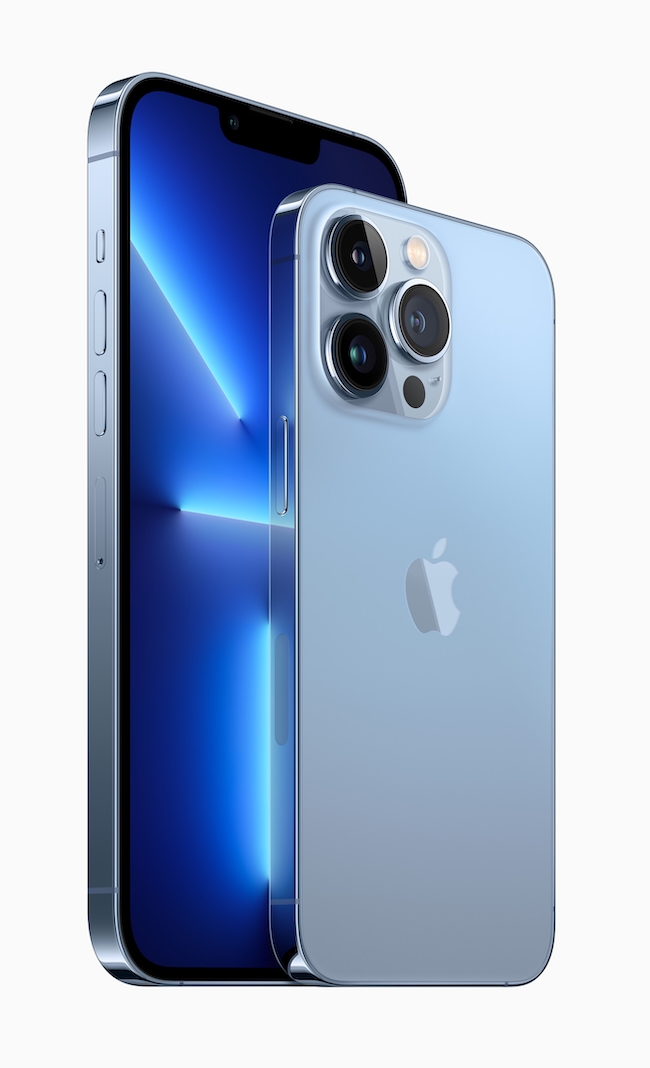 On my way home just before 1pm there was a message from Apple. I saw it on the Watch first: today's the day. Back home, I saw that the shipping information showed Forwarded for delivery at 12:23 pm. Well that made my day. So much for the shortages that some rumors predicted. I later saw a shipment notification that indicated this had arrived at 13:43. I went down and saw that it was indeed there, but unlike things used to be, there had been no phone call and no notification.
Apple did update delivery advice later, but by that time I had already ripped open the box and it was being set up; and on Friday morning I ordered the iPhone 13 Pro online. That is due to be delivered on 14 October, although I could have picked it up on 8 October at one of the Apple stores. The iPhone 11 is working perfectly still and I do not need to be first. When I was writing columns about Apple products, I would have been provided with a suitable device (or devices) as others are, so that I could put an article together, although output was always embargoed.

Using Apple's nifty roughly-circle-shaped pulsating icon (I am sure there is an official name for it) I was able to link to the iPad Pro and begin the process of transferring data to the iPad mini. This was much faster than I have experienced before. Like the improved update times for the Apple Watch, some work on these processes has been going on behind the scenes.
When the new device informed me it was done with the transfer process, it still had some apps to download and that took a while longer. I was able to begin using the iPad mini within an hour or two. I noticed too, that although it had iOS 15 installed, there was an update. I guess that this is a supplemental update to cover any changes between the factory install and now.
There was one problem, however, apart from getting used to the fingerprint login at the top of the screen. Although standard iCloud folders were shown, the full collection, including the Desktop, was not available. Some information suggested connecting the iPad to the Mac by cable, but I wondered how users who do not have Macs deal with this. While trying to figure it out, I took two steps: I opened the lid of the MacBook Pro; and connected the iPad mini to a power source (it was already charged to over 90%). I looked at the Files folder on the iPad mini again, and the files had now appeared. We had a go situation.
I ordered the iPad mini in purple, but for the life of me, I cannot see how this device could ever be called purple. I will have to look at versions in the shops. When I compared it with the grey iPad Pro it is certainly lighter and may have a slightly mauvish tinge, but purple? To me that means something like the Silicon Graphics Indigo 2. I wonder how the blue iPhone 13 I ordered will compare.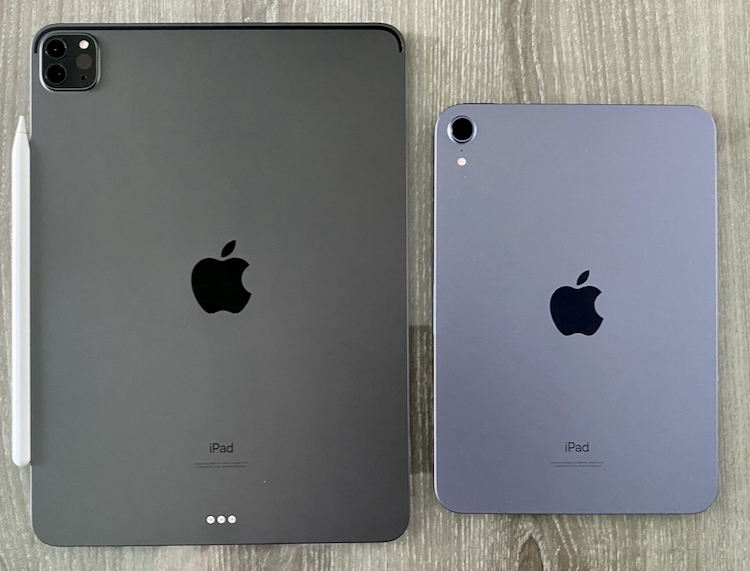 Following the updates to iOS 15 and iPadOS 15, there appear to be some problems with Messages (Juli Clover, MacRumors). When users save an image from the app and later delete the message, the photo disappears as well. Apple is aware. I have also noticed disappearances since the update, but mine concern markup of PDF documents in Files. These synchronize across all my devices.
I work on editing other people's work, mainly on the iPad Pro, then send the marked-up files back with suggestions. A couple of times in the last few days I have found that the markup has disappeared. So far it is only on the last section I worked on, and these are relatively brief so I can go back and do the markup again, but I have sent feedback to Apple as the iPad Pro (and other devices) are meant to make my life easier not increase the amount of work I have to do.

There were updates to Keynote, Numbers and Pages this week on iOS and the iPad. On the Mac I see that the old blue, orange and green icons are used again. I am sure there were lots of comments about the minimalist versions we had for a while. Joe Rossignol (MacRumors) has some more information about the updates. One of the interesting points is the use of cross-app drag and drop "allowing users to drag and drop images, text, files, and more between apps on the iPhone, and this functionality is fully supported by the latest versions of Pages, Numbers, and Keynote for iOS." I also noted that some of the features in the updates for the Mac, will require the next version of macOS, Monterrey.
Late this week, Apple also issued a Device Support Update for Big Sur that "ensures proper updating and restoring for iOS and iPadOS devices with a Mac" (Joe Rossignol, MacRumors). According to the information it might have been useful if I had used the Mac to update the iPad mini; but with the iPhone 13 on order that may help when that arrives. Christian Zibreg (iDownloadBlog) also has information on this release, including one of the links I accessed when trying to find out why the full iCloud sync was not working (above).
The update did not need the Mac to be restarted, but when it had been installed there was a series of warnings, mainly concerning older drivers that were still on the Mac for example Huawei extensions which referred to a hardware device that linked to a signal via a USB port. This was long before the Personal Hotspot was available.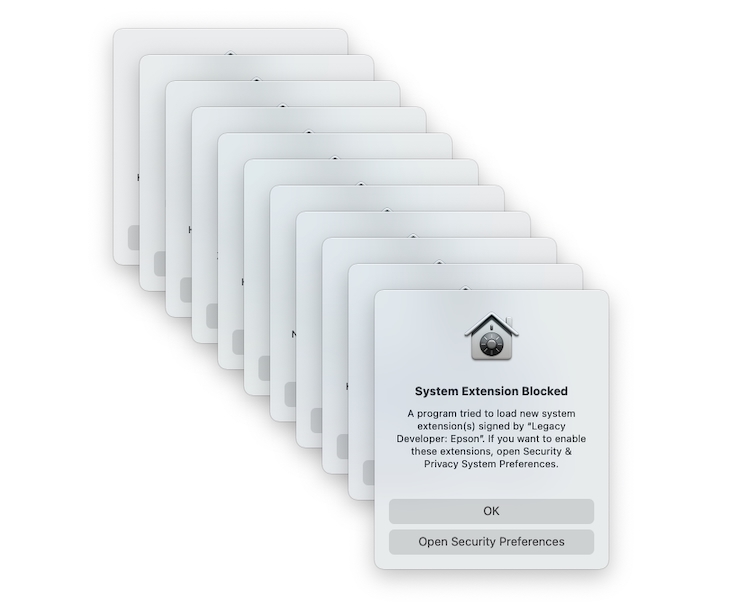 The first item of news I read on Wednesday in the newsfeed (Newsify) was from MacRumors. The headline of the article by Sami Fathi read "Google Basically Wants Your iPhone 13 Home Screen to Look Like Android. When I linked to the article and saw the screen shot, my immediate reaction was, Why?
I try and avoid Google as much as I can, with the exception of Search, and Google ads on the website, although that will be coming off after the next payment. That may be a while as the way online ads are monetized these days has changed. I was looking forward to the comments from MacDailyNews and (especially) the Macalope and I did not have to wait long. MacDailyNews was ready with some tart comments, ending with
Obviously, nobody outside of Google (and maybe not even inside) would ever do this to their iPhone as doing so would create a multi-pronged conduit straight from your iPhone to Google. You might as well just downgrade to an Android phone if you want that nightmare (along with slower processing, weaker graphics, second-rate app ports from iOS, and shoddy, mass market build quality).

One purpose of beta testing is to find out if there are problems with software, before release. I have run beta installations a couple of times with Macs and the iPad. With the numbers involved and the number of beta releases, the idea that some put forward when their update goes wrong that Apple never tested is preposterous. As I am finding out this week with a friend in Indonesia, sometimes the user starts with a problematic installation and it goes downhill from there.
Another reason for beta testing is for Apple to try new features out in the wild: on devices that have a number of uses and a range of software installed. Some of those tested features may not make it into a release version, and some may come later. An interesting point has been revealed by several observers concerning the latest beta release of macOS Monterey, which I have been spelling with 2Rs. A city in Mexico uses the double-r spelling while the California Monterey has only 1. Oliver Haslam (Redmond Pie) et al, report that with beta 8, there is a reference to a new High Power Mode (with upper case, I note) that is expected to "[let] users run apps at full performance even when the Mac is not connected to the power" the opposite to the power-saving "low power mode". This feature is not active in the beta and only referenced in the code, so it could be something Apple is working on for the future.

One of the first things I do when I get out of bed in the morning is look at the Weather app on the iPhone, to try and form a general plan for the day. Rain, particularly at this time of year, is an important consideration, especially with the volume that can fall here in a couple of minutes. In the wrong conditions I have been soaked even using an umbrella, as the strong wind can blow horizontally at times.
At breakfast on Thursday, I heard thunder: not particularly unusual at this time of year. While reading a while later I became aware that the background sound had changed. When I looked, it was raining heavily, although there was no wind. When I checked the Weather app for my location, it showed the same as it had 90 minutes earlier: "No rain Now"", with a 40% chance at 1500.

I saw a link to an article on a well-known online photo journal about a feature in Adobe Photoshop that allows the replacement of the sky. I have also seen in other photo-editing software a way to edit in sunbeams to give some mood to a shot. Whether I am working in film or digital, I only use what is in the negative or RAW image to enhance a photograph: contrast, brightness, highlights, shadows, et al. However, in commercial imaging - for example in advertising - such use of features that change the image may be justified, because the final result - the advertisement - is not intended specifically as an example of the photographer's skill, but to create an emotive response.
There is a thin line here and that was used in a demonstration of the risks in the publication of The Book of Veles (Jonas Bendikson, Magnum Photos) with manipulated photographs and AI generated text. He produced this as form of protest or warning against fake news (and images), but was shocked at the numbers who just accepted it; until one photographer saw through it.
Graham K. Rogers teaches at the Faculty of Engineering, Mahidol University in Thailand. He wrote in the Bangkok Post, Database supplement on IT subjects. For the last seven years of Database he wrote a column on Apple and Macs. After 3 years writing a column in the Life supplement, he is now no longer associated with the Bangkok Post. He can be followed on Twitter (@extensions_th)