Wednesday Diversion: Products arriving soon; Cambridge Analytica in the News; Writing Essentials
By Graham K. Rogers
---
Apple Watch shown as 6-8 weeks delivery in Thailand, while the iPhone 12 is expected to be announced in mid-October. Cambridge Analytica - a gift that keeps giving. Teaching Writing: a difficult task that students think is easy.

With a couple of extra writing classes this week and much homework from undergraduate students (some of whom do not take in instructions well) I had to delay my own output, although took lots of notes. When students miss the mark the work is not done properly and I send it back with comments. That ends up with a resubmission: email, PDF, check, markup, return to student. Sometimes a student may return the submission several times, so what could have been 100 messages, mushrooms. Add to that an "urgent" thesis editing request and an even more urgent script edit and my plans fade fast. as i was writing this, I was asked to teach three more graduate writing classes in early December.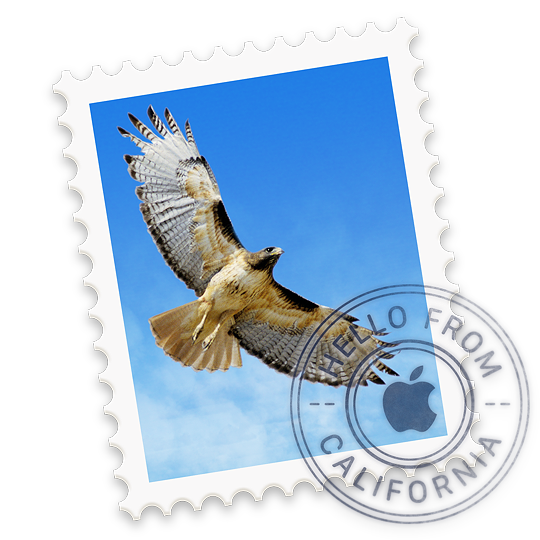 Among the problems causing me concern this week was an apparent iCloud mail outage on Wednesday morning. I went through some mail on the older iPad so anything arriving before around 5am seems to have been OK, but when I switched to the Mac later there was nothing. I went through the usual diagnostics and restarts, but all the signals pointed to the Apple end. I switched to the iPad Pro to check some student work that was sent using LINE. I transfer such files to to iCloud and that was available.
As there was the same lack of messages, that sort of confirmed for me that the mail server was the problem. A short while later, the MacBook Pro was on a table being backed up and I heard the email tone. I looked at Mail on the iPad and the messages - including a couple of test messages - were all available. Problem over. Online sources later confirmed that there was an outage of about 2 hours, which also matched my online experience.

There was a surprise update to Catalina last week which brings it to version 10.15.7, only a few days before the expected release of Big Sur. I also saw an iOS update for iPhone (and iPad) bringing this to v. 14.0.1 This was also followed by finding the 7.0.1 update to watchOS. I installed the iOS update with no problem and while waiting for macOS to download, I tried the watch update which took a couple of attempts, but was installed in the end. That update included the hand washing notification.
The New Apple Watch - Images courtesy of Apple

Most times when I wash my hands a screen appears with a countdown and rings a bell when I complete 20 seconds. It has not always worked, while sometimes comes on when I am doing other tasks, for example washing dishes. I noticed that the data recorded is also shown in the Health app on the iPhone. I am not 100% sure if this is connected, but since the WatchOS update I have noticed a higher level of battery use on the Watch.
I have also noticed a difficulty with typing text in Notes on the iPad: the character typed does not appear instantly, but slightly later. I mentioned that last time, but also when trying to select text, tapping the page does not always place the cursor in the right place, and the Select dialogue fails to appear. This week there are reports of more beta releases of iOS, iPadOS and Big Sur (MacOS).

No one except the most optimistic commentators expected the iPhone 12 to be announced during the September event, when the Apple Watch and iPads were outlined. In the online store for Thailand the delivery time for the Apple Watch is 6-8 weeks. Not exactly coming soon. Along with several other people I think that the iPhone 12 will be announced sometime in mid-October, and a number of rumors are now suggesting 12 October for another Apple super video. There are several rumors about what Apple will be releasing, all of which I ignore.
With all eyes on the iPhone and the soon too be announced Apple Silicon Macs, Apple's other irons in the fire have seen less attention of late, including the rumored car: Project Titan. It is still being worked on as three filings seen by Patently Apple suggest. One of the granted patents includes a way that LIDAR can be used to send signals out sideways at the front of the car and more. Part of this is the recognition that a car can be bumped and scratched, which may realign sensors: essential for determining position. They thought of that.

Good news of the week was tying up some loose ends from the Facebook-Cambridge Analytica voter manipulation cases and more. One of the prime movers in the data collection horrors was Alexander Nix who features significantly in Christopher Wylie's book (he was the whistleblower), some online talks, particularly one in Germany, and in a Channel 4 (UK) documentary, in which he was filmed explaining how they could sway elections, including by bribery and the use of sex bait.
Netflix also has a documentary that covers Cambridge Analytica and the ways it misused data, although from a slightly different angle: worth viewing nonetheless. This week Nix was banned for 7 years from holding any executive position in a company. It may keep him under some degree of control (maybe, maybe not), but there are still plenty in the shadows able to step in and continue the ways in which data is used to reshape events.
With election imminent in the USA we were also entertained by a Channel 4 documentary on manipulation of Black voters in some areas in the USA. This was not about swaying them to vote for a specific candidate (Trump) but deterring them from voting. The campaign had access to a vast amount of data on voters that allowed them to target specific groups, sending advertisements to their Facebook accounts. One wonders where that data came from.

Last week saw the death of Harold Evans who was one of the best journalists I have ever had the pleasure to read. He is perhaps most famous for when he was editor of the Sunday times before its Murdoch days and the Thalidomide articles which caused the Distillers Company much embarrassment and swayed public opinion against them. He was above all writer, but one who was clear in the statements that his writing made and he encouraged others to follow his path. I found one of his books on Amazon and was tempted to order it, but first tried locally. In the Siam Paragon Kinokuniya store, I was taken to the section where this might be, but was unable to find it. What was there however were three copies of William Zinsser's, On Writing Well.
As a graduate student this was a required work in one course and it was most certainly a good investment. I kept it until the major flooding in Bangkok, some 9 years ago when almost all my books were disposed of as I had storage problems. I was pleased to add this one to my collection again.
It was all quite fresh in my mind as this week I have been involved with several students and their writing. One of my former undergraduate students is now taking a Masters degree and I am keen to encourage him as he has an interest in photography too: film. Indeed he only used a DSLR for the first time last week: ok, but film is better. As all students on the program must have an article published in a recognized academic journal, for practice I am pushing him to write something about the Bronica I gave him: his first medium format camera.
While many other students do not listen to my advice, he began to outline some ideas in a notebook. Before I could look at that however, he had a task in a class which required writing and I was asked to go through that. While I was making suggestions, a teacher from the Civil Engineering department was working at the same table. When I had finished, she commented on the way I had advised and guided him with the writing task. It's what I do.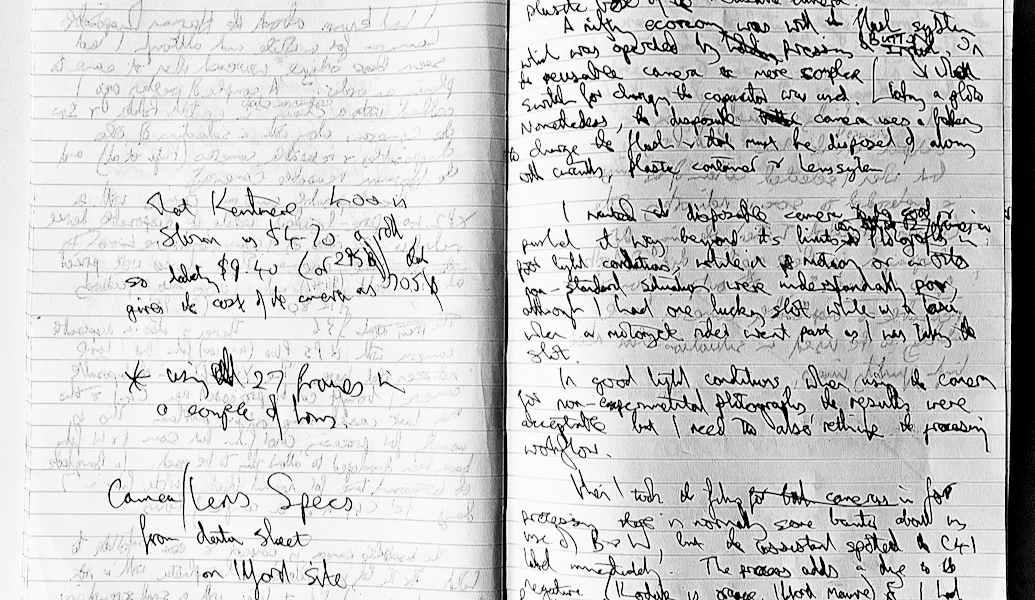 Just before I went into Kinokuniya, going up the escalator, I was aware of a bunch of teenagers hovering just behind me. One of them looked like he wanted to speak but chickened out a couple of times. I stopped and faced them. It was interview time. Teachers ask their students to find non-Thais to record them while questions are asked, although I had never seen so many in one group before; nor had I been approached by high school students. Westerners are thin on the ground right now with the lack of tourists.
I am keen to encourage them in English use, so we tried a couple of times, with a Take Two. They were not spontaneous and used a question list - important at high school to be correct. The re-take was after a second student started to ask me something he dried up. When the session was done I spoke to him and said that he should not worry about making mistakes - even I do - but just keep at it. I did my duty.
Graham K. Rogers teaches at the Faculty of Engineering, Mahidol University in Thailand. He wrote in the Bangkok Post, Database supplement on IT subjects. For the last seven years of Database he wrote a column on Apple and Macs. After 3 years writing a column in the Life supplement, he is now no longer associated with the Bangkok Post. He can be followed on Twitter (@extensions_th)