Saturday Notes: Apple Event - Things Announced and Things to Come
By Graham K. Rogers
---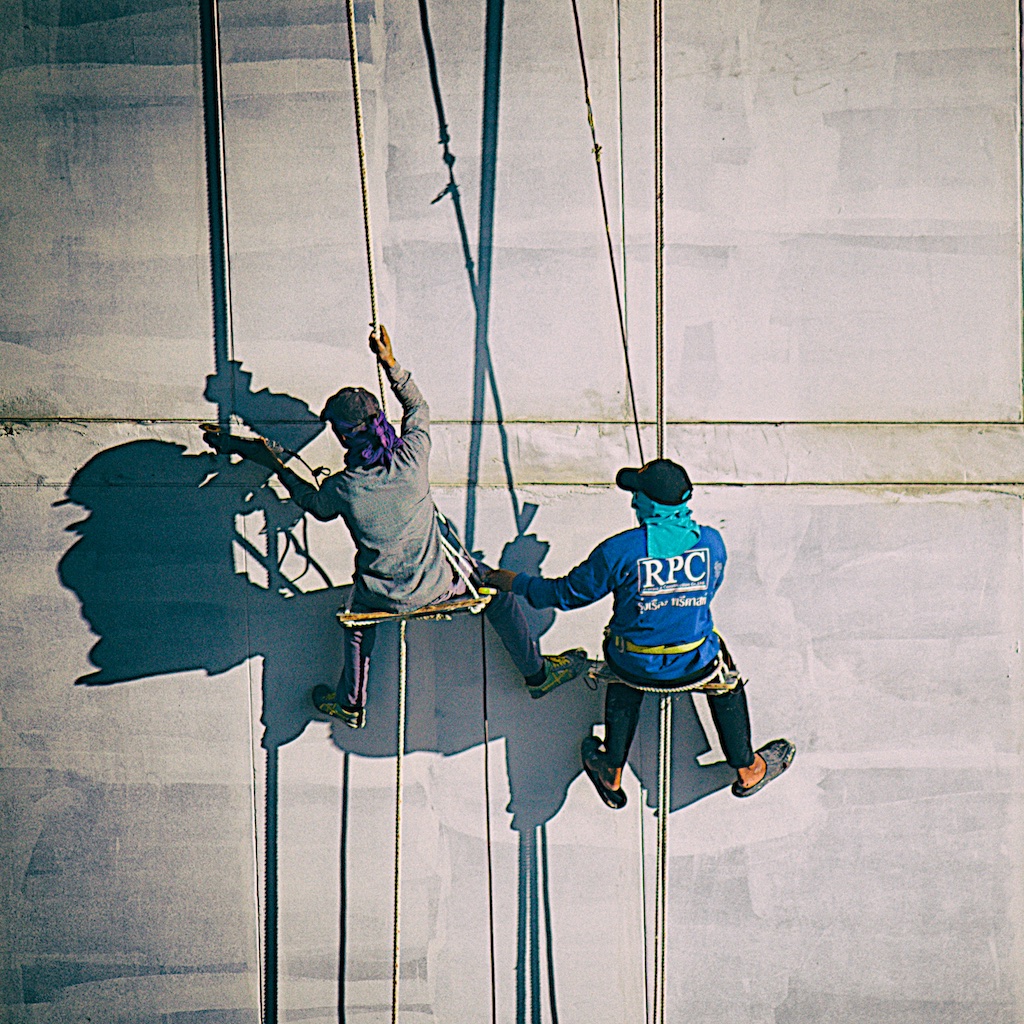 I watched the Apple Event, read the reports and looked at Apple's own information. I had not been over-interested in the Apple Watch until I saw the new models and bands. The new iPads are interesting for those upgrading, but there are implications for what the new A14-derived chips will do in upcoming releases.

This Friday, after watching the latest episode of the sleeper hit Ted Lasso on Apple TV, I saw that there was a new series from Evan McGregor, Long Way Up, that repeats the successful format of Long Way Down and Long Way Round, which are also now being carried on Apple TV. The first episode outlined the planning and setup including selecting Harley Davidson electric bikes - a surprise to me - and a new type of electric truck for the support team. Like Ted Lasso and The Morning Show, I am hooked. Apple may not have much content currently, compared to Netflix for example, but it is growing.

A rather good question was asked this week by a congressman (Doug Collins, R-Ga) in a letter sent to Tim Cook, concerning the unusual number of iPhones used by FBI subordinates of Robert Mueller who seem to have had mass amnesia. They had (allegedly) all forgotten their passwords and made several attempts to guess, only to have the iOS software do what it had been told to do and wipe the devices, along with emails, messages and other data (MacDaily News). I am no fan of Trump, but an apparent conspiracy to lose several items of data relevant to any investigation is something that must be investigated. The FBI and all law enforcement personnel should be neutral: hard to imagine these days, but when I joined the police in the 1970s one of the phrases in the oath was, "Without fear or favour."

Usually with Apple events, hundreds of journalists from all over the world are invited to attend. I had not been to a product announcement, although my several visits to keynotes and WWDC each saw something released for us to write about: obvious really, otherwise why invite scribes and (increasingly) those who produce video output. With current restrictions, the logistics of moving and protecting all those attending, would be impossible, so when WWDC was announced earlier this year, most people expected a shift to video presentations and conferencing for the developers. With so many people to draw on, not only was the keynote video an effective production, but the developer sessions appear to have worked well in the circumstances. I had heard nothing about any problems, so I went looking. William Gallagher (AppleInsider) was in touch with several developers who had accessed the online sessions and also gave some feedback about the labs.
In the main, the feedback was positive, particularly with regard to the economics of online attendance rather than going to California. There were also positive notes about the quality of video (something I have to work on for my teaching), as well as the effectiveness of the short (6 minutes was mentioned) sessions that focused on specific questions.
There were some negatives of course, with one comment on the lack of eye-to-eye contact so that the developer would be able to confirm that the Apple engineer was totally focused on a problem that had been posed. Again, with my own teaching this is a valid point from the other side: how can I ensure that my students are concentrating fully on my delivery, when I cannot always see them, and when I can the video panel is so small. There is nothing like looking into a student's eyes to see engagement and understanding (or not).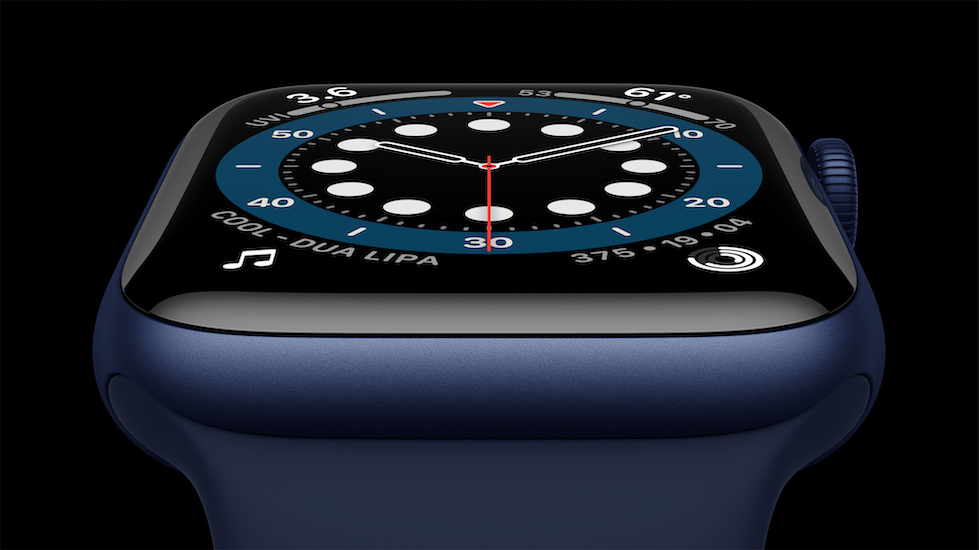 Apple Watch 6 in blue - Image courtesy of Apple

Normally journalists examine the products after the Apple Event and some (in the USA) will have their own review versions. It worked differently in Thailand with a small product event, often in a Bangkok hotel suite, during which one or more devices would be handed over and documents signed. As these events occurred a few days before the official country release, there was usually an embargo: I could use the device openly and start to write, but could put nothing online.
Not that I attend such events nowadays, but this was clearly different as not only did the usual favored journalists in the USA, Europe and elsewhere have the devices on the day of the event, but journalists here also had them. I expect, with the international travel restrictions, these were shipped to Apple HQ here in the office block at the back of Central World and then distributed; or they were sent by courier directly to those reviewing them. Nevertheless, Apple has seen a need to change the approach and reacted accordingly.

I accessed this week's online event, at which it had been expected there would be an announcement about the Apple Watch, on Wednesday evening. The time of a live transmission is past my bedtime. When I wrote for a newspaper I would take notes and put something online as soon as I could. Now, I wake up early morning, look at the headlines, read a few stories and digest the information as I go through the day, then view the event later already knowing what is to come. Except that is not entirely true, as there are sometimes little details that have been skipped by online reports that I can catch.
One example came when the new services bundles were being aired. On one of the slides I saw the True logo so sat up and paid more attention. For once (a real rarity) Thailand is to be one of the first countries that this will be available in when it is rolled out. That will not be the same for the online sports package, but then I guess Apple may have considered language. Also available here is the blood oxygen monitoring feature on the Apple Watch.
I had already seen images of the Apple Watch and the iPad releases online, but the video presentation did add to my interest (I am seriously investigating the purchase). One of the items that had attracted me was a green watch band. I had suggested this to Apple personnel a couple of years back as I have a shirt that this would match perfectly: you can go just so far with black, silver or with brown leather. Unfortunately, the green band was from the Hermès collection and at 10,000 baht, I will pass on that. I did however like the new braided bands. Apple has slipped a little on bands of late so this week's releases have evened that up.

The extra colors were also a plus, with the blue being one of my favorites, but with the bands I already have, black is a better choice for me. However, Apple has already changed the materials: aluminum, stainless steel, and titanium; with equivalent price differences. Black is stainless steel, while the new space gray is aluminum. With a braided band the Space Gray 44mm watch would be 15,000 baht, so I have itchy fingers on that one. However, the braided bands, and the Solo Loop bands are one-piece (no clasp) so the buyer needs to choose the right size. Apple has an online tool for this (it needs printing out), and these will also be available at the stores. I will be checking soon.

A number of sources had some fun with the online display of some of the watch bands which were listed as having a "Deployment Buckle". This appears to be a rare mistranslation of the French term "Deployant Clasp", which means to "unfold" or "spread open," not "deploy" (Mikey Campbell, AppleInsider). As I was preparing a presentation for students on writing and one of the major input problems for students (and others) here is the wide use of translation, I was able to put it in the Keynote slides and deliver it in the class. A minor point, but as it was fresh information and referred to an Apple error, this may have been taken in by the class. It is still shown as Deployment on the Thai store pages on Thursday so perhaps Apple is going to brazen this out.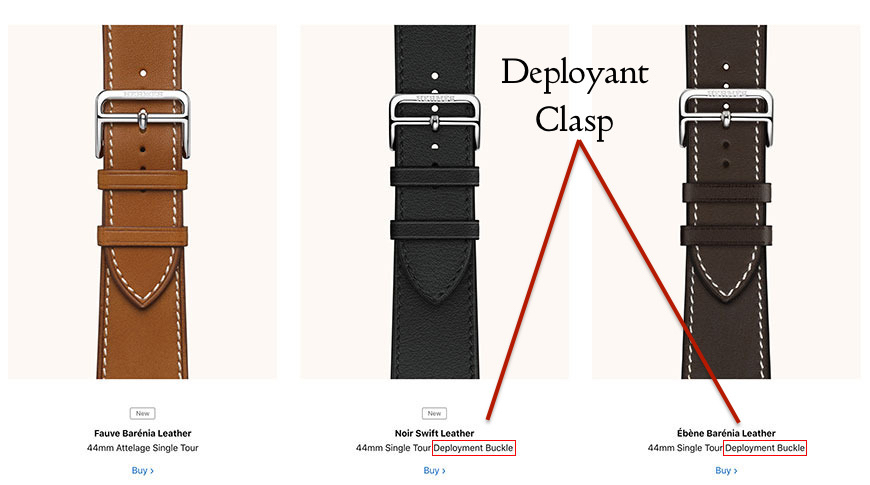 The Generation 8 iPad is almost identical to the Generation 7 device that I have, but now comes with the A12 chip and USB-C, while the iPad Air, which is almost an iPad Pro, has the A14 Bionic processor. I hope that USB-C is finally on the upcoming iPhone. Leaving aside the obvious advantages of the iPad Air, I am intrigued with the use of the 6-core A14 processor and its performance, at least on the Apple video. It uses a 5nm process for its manufacture allowing 11.8 billion transistors to be used. Consider Colossus, one of the first analytical computers, before the days of transistors. It had 1700 valves: large, glass vacuum tubes. In modern technology one transistor replaces one valve.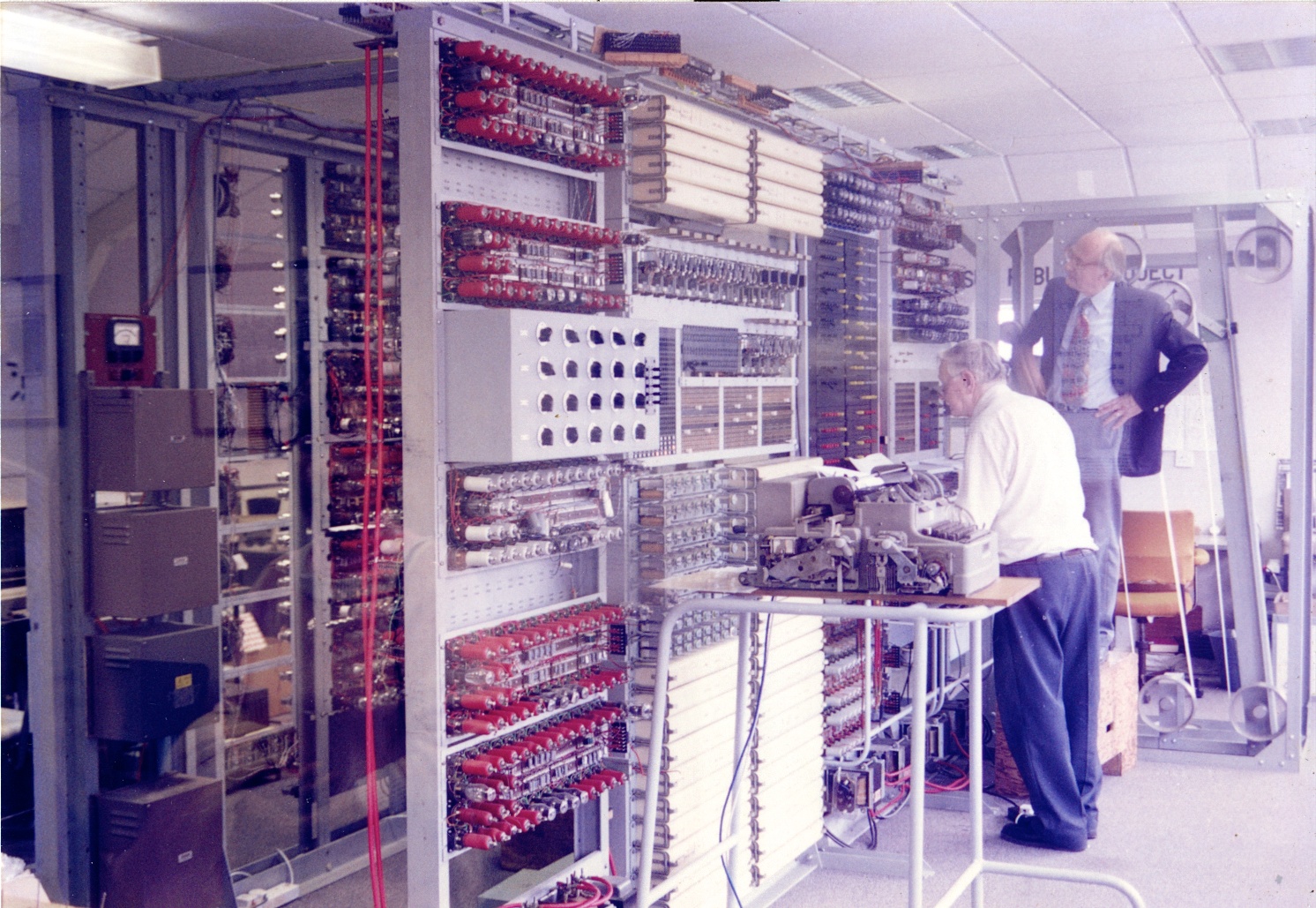 Colossus being rebuilt at Bletchley Park

For the iPad Air to be better than an iPad Pro would not be in Apple's interests (nor the users' of course), so when an updated iPad Pro appears - and that may not be too long as in a couple of cheeky shots of Craig Federighi we saw him with what might have been such a device in a black cover - I would expect the A14X chip. If that chip is used for an iPad Pro, what would be used in the first Mac with Apple Silicon? Apple has total control of the chip design and with the A14 added a multi-core GPU which improved the performance significantly. The potential for other on-chip features is immense. I would expect the iPad Pro to have a performance advantage over the iPad Air, and I would also expect an Apple Silicon Mac to have some features that an A14X-equipped iPad Pro would not have.
iPad Air with A14 Bionic chip - Image courtesy of Apple

The updates to iOS and other Apple operating systems began on Wednesday and iOS 14 was rolled out piecemeal round the world, with Thailand's updates around midnight, although some who had been running beta versions had the iOS 14 update early Wednesday morning. I updated the iPhone and iPad Pro on Thursday morning. Both were slow to download and install. There were a number of changes on the iPhone that affected me, particularly regarding the Health app.
I have a set of Nokia/Withings scales but the reading transferred without any problem, although a later update to the Withings Health app disturbed the Force and I had to give things a nudge. The Apple Health app has balked on updates before. I noticed early on for example that Sleep was not listed in the daily record, so checked that and set it up again: nice new green/blue for the display. While looking for that, I saw a number of features that were shown as unavailable. I know that ECG is not here yet, but was told that the "irregular heart rhythm" feature was also unavailable because of the region.
Apple is still expanding the places where the ECG feature is available and this week added Colombia, Israel, Kuwait, Oman, Qatar, and the U.A.E. (Oliver Haslam, iMore). Low heart rate and high heart rate notifications were turned off because I was under 13. My Medical ID was no longer available so while setting that up again, I noticed that the year of birth was shown as 2008 - I have no idea how that date was entered. When I fixed that, those features were available.
I was also disappointed by the design change of the Clock app Alarm settings and had to take extra steps to set it up so that it linked with the Health app. When it came to setting an alarm, the easy-to-understand ring that allowed beginning and end times to be adjusted to suit the day, were gone. A series of remembered times were shown. If I wanted to wake up at a different time, I needed an extra step to reach the half circle adjuster, but would be scolded if the new time set did not fit the sleep parameters I had entered: Apple often casts aside things that have worked well for years for a new look or new feature. The last iOS update changes to Photos are an example: no longer matching the Mac interface and with adjusters that make it less easy to edit a photo quickly. I am still disappointed with this pandering to Instagram users.

When I tried to use the network at the office, that was a bit unfriendly. So was the Personal Hotspot. I found first that the update had turned this off (easy to fix of course once it is found), but even when on, connection was not possible. I restarted the iPhone and the MacBook Air I was using and then I was able to connect. As I use Notes a lot, for writing on all my devices, I have noticed that since the iPadOS 14 update, as I type on the iPad Pro the cursor lags - it sits behind the character I am typing, reminding me of working with Telex machines in the 1970s which worked exactly like that. When I managed to crash Notes, things became a little faster, but a restart of the device (the first since the update) did nothing to improve responses. That is now a bug report from me. Others are reporting that several apps and settings are going back to defaults. Also in Notes I am unable to make Scribble work, although it is OK in other apps, such as Safari.
I was able to update the Apple Watch later to WatchOS 7 and although it ran a little long with the installation, there were no immediate problems. The Apple TV always seems a little less cooperative and for months at my old condo, using another internet provider, every update failed at the verification stage. As the iPhone and iPads also failed unless I used 4G, it was clearly a problem with the way signals were handled. Updates are also problematical at my office, perhaps due to the way those in charge of the university network add controls to every step: not what you want in an academic environment. Some of my students who are forced to connect on campus when they learn online with me, complain about the slow and intermittent connections. The only change in recent years is the ability now to login with more than one device. At home it is far more reliable.
I started the download for the update to tvOS 14 and it came down fairly quickly. There is then a period of preparing which seems to take forever and then the screen went blank and the Apple logo appeared: on, off, on; finally with a progress bar; and then the update was complete. Well, good. I also noticed some online comments that iOS 14.2 was available for developers (14.1 may be in-house), as well as another update to Big Sur for those in the program. At the weekend I was notified that an update to Safari on the Mac was now available.

The Event was fine for me even though the devices I want are still to be announced. I was not expecting the iPhone and comments online suggested this was highly unlikely to appear. The Watch was a nice surprise in some ways with the extra features and a new range of colors. Even though the Apple Watch was not on my shopping list, I am tempted by this. However, although the Golden Hour feature available for the Watch looks nice, I had to remind myself that, with Thailand's location, Golden Hour only lasts for about 15 minutes. What I am waiting for is the Apple Silicon Mac: nothing moves for me until that is announced (although I did just buy some more film from Hong Kong).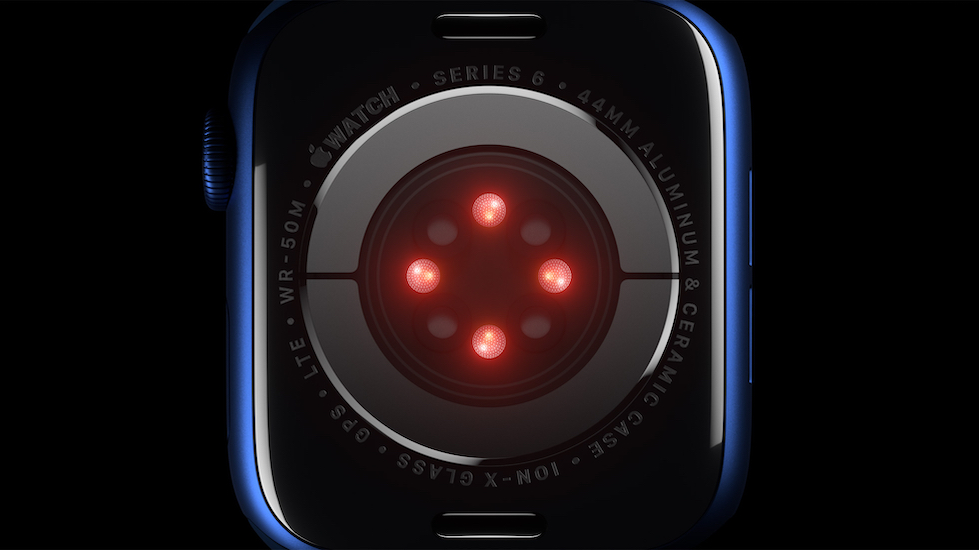 Apple Watch 6 showing new sensing lights - Image courtesy of Apple

The other device that I will easily tempt me is the rumored Tag location device. We can of course expect an iPhone and I would not be surprised to see another version of the successful AirPods - remember how when they were first announced everyone ridiculed them until they actually tried them out; and even then spent a lot of energy to make them fall out of the ears. Apple doesn't often make mistakes with its products: perhaps why they decided not to continue with the mat charger.

And TikTok will be banned in the USA from Sunday along with WeChat.
Graham K. Rogers teaches at the Faculty of Engineering, Mahidol University in Thailand. He wrote in the Bangkok Post, Database supplement on IT subjects. For the last seven years of Database he wrote a column on Apple and Macs. After 3 years writing a column in the Life supplement, he is now no longer associated with the Bangkok Post. He can be followed on Twitter (@extensions_th)