Tuesday Review: The TikTok Hornets' Nest; Apple Silicon Thoughts (Updated - minor text errors)
By Graham K. Rogers
---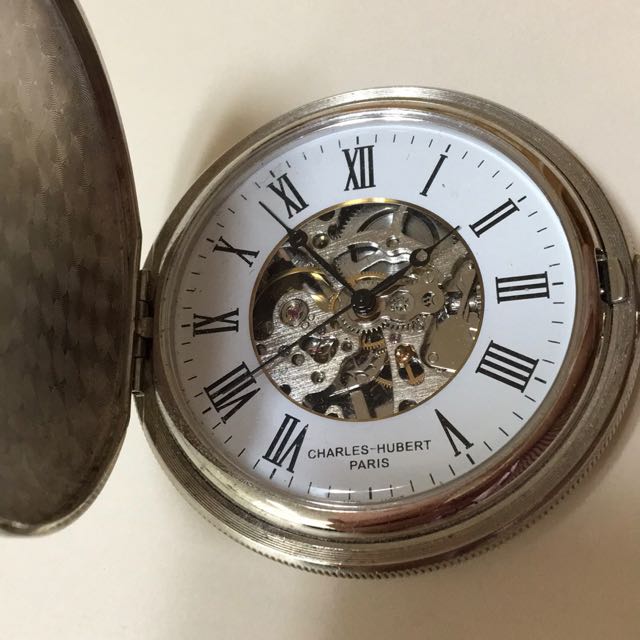 As TikTok may be shutdown by decree, it looked as if Microsoft was the knight in shining armour; but what do they get out of it; and why is it being suggested they pay the US Treasury a significant fee? Plenty commenting on this, including the Chinese who are in retaliation mode. Apple Silicon has a number of positive comments, but a problem with the Secure Enclave in some earlier phones has hackers interested.

On the face of it, the compromise for Microsoft to buy the USA end of TikTok in the face of a total ban by the US president seemed like a good idea but is turning into a hornets' nest. If on 15 September, Trump does (he still may) ban the use of the app, which is alleged to leak user data to China, he faces two immediate problems: the allegation of censorship which China uses widely, despite First Amendment protections; and the risk of upsetting the current users, many of whom could be voters.
On that point of censorship in China, it is well known that users there are not allowed to access services like Google while chat services and others are severely limited (and controlled). A Chinese student I know who had been living outside the country for several years was shocked on a visit last year at how restrictive it all was. Although he had grown up there and was used to how things worked, or didn't, his taste of freedom showed him the contrast. Apple is widely reported as having removed some 30,000 apps from the App Store in China because the government there does not like them. It's all somewhat Big Brother.
TikTok had seemed open to the sale of its US operations to Microsoft which would cover those potential problems, and Microsoft could gain in terms of income (directly and indirectly), but that hornets' nest was opened up by the self-styled arch-deal maker. It is reported (France24) that as part of any deal, Trump wants a cut to go to the Treasury. This was another astounding moment for me in a week that has seen a couple already.
I saw later that Danny Crichton (TechCrunch) called this, "one of the crazier news stories" so my initial reaction was about right. It sounded like the sort of mob-boss mentality Trump has brought to some of his White House actions and reactions. Crichton doubts if this is actually do-able in his analysis of the comment and thinks this would set Microsoft up for considerable difficulties afterwards. I am not sure if Satya Nadela (Microsoft CEO) was being naive or just keeping mum, hoping it would all be forgotten.
Mike Pence has also mentioned WeChat in the same light: a potential presidential decree with a ban. This rule by decree which has been widely used for some knee jerk changes borders on dictatorship and should be carefully monitored. Some of the decrees have been negated by Congress or the Supreme Court, either of which is likely to bring on a Twitter storm. Anyone familiar with John Barth's, Giles Goat Boy might be amused by the battle here between East and West campuses (EASCAC and WESCAC) involving TikTok.
A later development reported by Xeni Jardin in BoingBoing suggests that either China is not happy or is muddying the waters. I like the idea of this as this will annoy the President quicker than anything. China, he writes, will not accept the theft of this Chinese technology company and looks like it will respond. If the USA carries out this "smash and grab" China has plenty of ways it can respond we are told. There is some feedback in the USA too with M. G. Siegler (500ish) reacting strongly against Microsoft's sycophancy and outlining some of the inconsistencies in the proposed deal, such as US, Canada, Australia, New Zealand, but not the UK; and not India where Nadella was born; or many other countries. He also questions which technology (such as vital algorithms) Microsoft might have access too.
Other commentators are also asking questions, with Om Malik wondering why this was not put out as an offer to other companies and noting, like Siegler, that Microsoft was one of the only big companies not to be questioned last week by the government. All the way through since this announcement was made there is something that is not quite right here. I was aghast at the idea of a payment to the treasury, but Malik is also uncomfortable with the situation. There is clearly more to come with this story.
As a note, I was surprised to find that President Obama over 8 years had issued 275 decrees which is an average of 34.375 per annum over his 8 years. President Trump has issued (so far) 137 over his (almost) 4 years, which is on average 34.25 per annum.

Last week a 4:1 split of Apple stock was announced and I was quite positive on this because the reduction in the price of 1 share that will naturally follow makes the shares more accessible to investors. Not everyone is in favor and Simon Chandler on CCN argues that this is a marketing trick which could hurt the Dow. He has the same points I do (above) but adds that this will decrease Apple's weighting in the Index which will affect returns from the Dow and this may affect investor sentiment: the sky is falling, the sky is falling, although the price is rising right now (what goes up. . . ).
Apple share price

Also on CCN, Andrew Packer is negative on this stock split, suggesting that the early surge in the price of Apple shares (pre-split) will affect investors as volatility will increase and smaller investors could suffer. I thought that was always the case. There is no sure-fire investment and anyone putting money in to the stock market is always warned, what goes up may go down even more. I am reminded of the Facebook IPO when the price did fall and many small investors complained, clearly not understanding what risk is.

When the Mac first appeared in 1984, it was one of the first computers to have a mouse. I was teaching undergraduates at Illinois State University and the whole writing program had gone over to teaching with PCs. These were from Zenith and were operated with twin 5.25" floppy disks; no hard disks for us. One member of the department did buy a Mac in early 1985 as he wrote a book a year and needed the range of fonts that PCs did not have. I tried that Mac and after the text-only, command-line PCs, these were so sophisticated. And you could draw.
Apart from the menu system that had a vague similarity to the PCs this had a mouse and I found it rather hard to use. John Dvorak famously wrote of this, "There is no evidence that people want to use these things. I don't want one of these new fangled devices." History proved him wrong, although I prefer a trackpad as the input seems more natural to me than the grip of a mouse.
Trackpad on MacBook Air, Microsoft Mouse, and Apple Trackpad

This week the death of Bill English was announced (James Wylie, Irish Examiner). He invented the mouse at Stamford, using the X and Y coordinates with a bitmap screen, and it was there that he gave a major presentation that "showcased word processing, video conferencing and hypertext - a form of link common on the modern internet."
He moved to Xerox in 1971 where Steve Jobs later saw the basic mouse and the GUI demonstrated. He persuaded Xerox to let him use both and the Mac was born. It is a little more complex than that and cost him his position at Apple when John Sculley did his house cleaning at Cupertino. Next came NeXT which was brought back in to Apple by Gil Amelio along with Steve Jobs and what became OS X. Now look where we are with Apple Silicon.

I am not much of a fan of the host of rumors that constantly appear about Apple. These run in waves: always a trickle, but they reach a crescendo as new products are expected. There have been plenty about the iPhone 12 already, and I have even seen a couple about the iPhone 13, which may be more a hope for hits, or perhaps a keyboard error.
The Apple Silicon announcement has created much justified excitement along with some speculation. I couch that in terms of wishes rather than statements about what Apple will do: I have been following Cupertino too long for that. Only Apple knows. An article by Omar Sohail (wccftech) that appears to be speculative has a lot of good ideas behind it, although they did call it ARM-based. It follows a rumor that suggests a 12" MacBook could be the first device of this new era, starting at $799 (about 25,000 baht) for the basic model. I would go for this particularly if the 16GB upgrade was not too expensive.
There was an interesting analysis of the new approach by Apple on Android Authority a few days ago, which surprised me as the site is not always positive toward Cupertino. Dhruv Bhutani takes a good look at the way Apple has developed the new chips, and what it means for the future, and compares this with how Google operates. He finds the latter lacking, particularly with its fragmented approach, partly due to supplying manufacturers rather than having its own product (apart from the Pixel of course). Above all, he is positive on the integrated approach that Apple users like me put forward as one of the main reasons for working with the brand.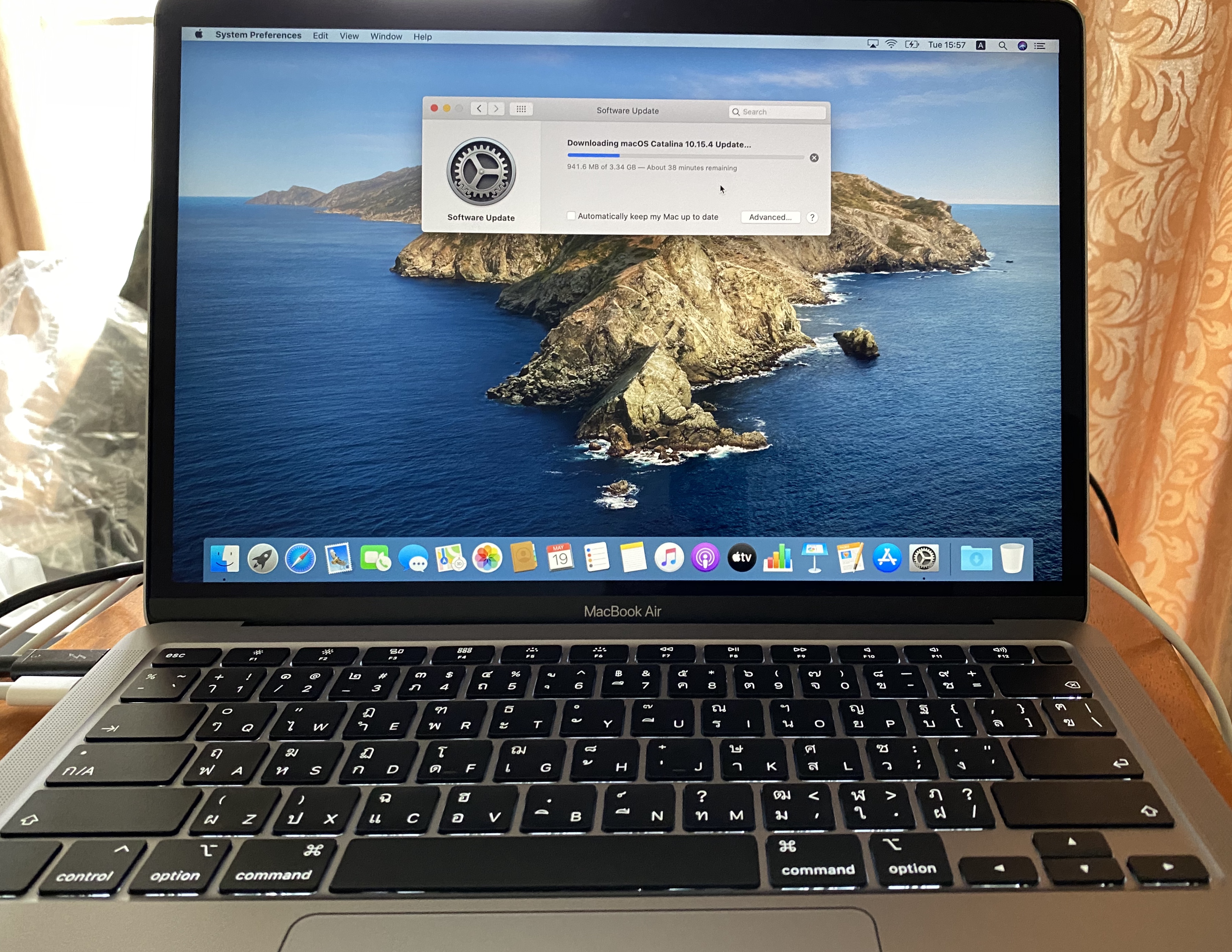 MacBook Air

As an example I am working on an iPad right now, but as I change the text, the MacBook Air next to me also updates as it does with mail and web page views, while the iPhone 11 does the same. When I go home where there is a different setup (MacBook Pro, iPad, iPad Pro, iPhone 11) the same occurs. This goes deeper as with iCloud I can access files on my devices that are on the MacBook Pro (as main machine) and work on any of these whichever device I am using.
This "completely unified ecosystem" actually irks Android users, he writes, adding that Apple has a walled garden of apps, services and products "that just work and, crucially, work together." This lack of cohesion on the Google side is now emphasized with the appearance of Apple Silicon which (as I have written before) will allow Apple to produce features that no other manufacturer will be able to match. Google needs to face some facts, he suggests in this fairly long article that is well worth reading.

It is not always plain sailing in Apple land and sometimes there are insecurities. Most are fixed or patched with a few exceptions, like the one that exists on Intel chips (Wang Wei, The Hacker News, et al). Now Malcolm Owen (AppleInsider) reports that some Chinese researchers have found a vulnerability in the Secure Enclave Processor that was one of the most touted features of iPhones in the last few years: locking away data in a mathematical form that could not be accessed by anyone. This is now looking a little weaker but users should not be at risk because of the nature of the discovery and the point that it needs physical access to the device.
This does not affect the most recent devices. Owen writes that "the error is . . . is not a vulnerability of the Secure Enclave Processor itself . . . [but] it is a problem with a memory controller that takes control of the TZ0 register memory, which manages the range of the Secure Enclave Processor's memory usage." Information is expected to be provided to Apple and it is hoped there may be some way to keep this secured.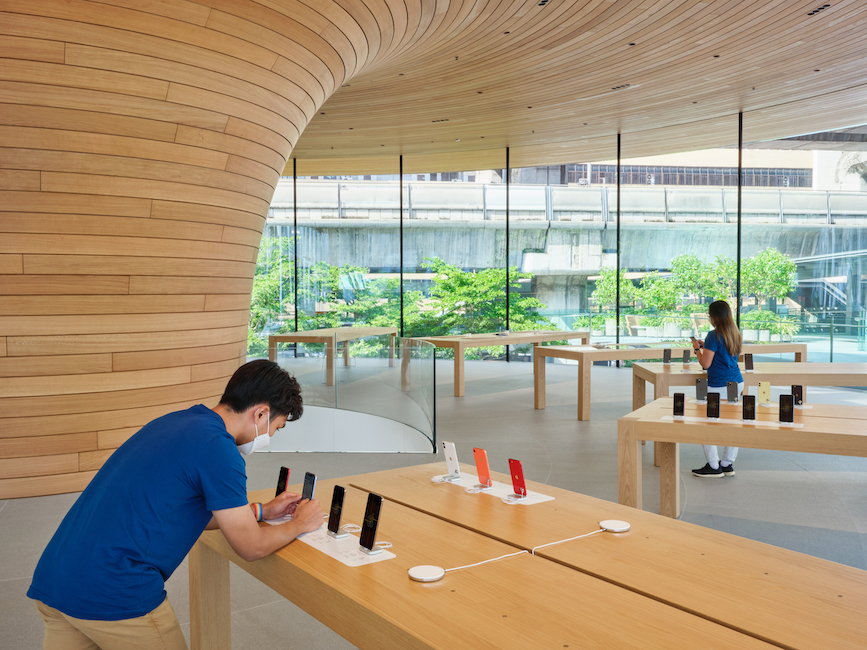 Apple Store, Central World, Bangkok - Image courtesy of Apple
Apple share price
Graham K. Rogers teaches at the Faculty of Engineering, Mahidol University in Thailand. He wrote in the Bangkok Post, Database supplement on IT subjects. For the last seven years of Database he wrote a column on Apple and Macs. After 3 years writing a column in the Life supplement, he is now no longer associated with the Bangkok Post. He can be followed on Twitter (@extensions_th)