Friday Diversion: Apple Silicon Comments; Home Mac Notes; Apple Store 2 in Bangkok; 30% Commission Rights and Wrongs
By Graham K. Rogers
---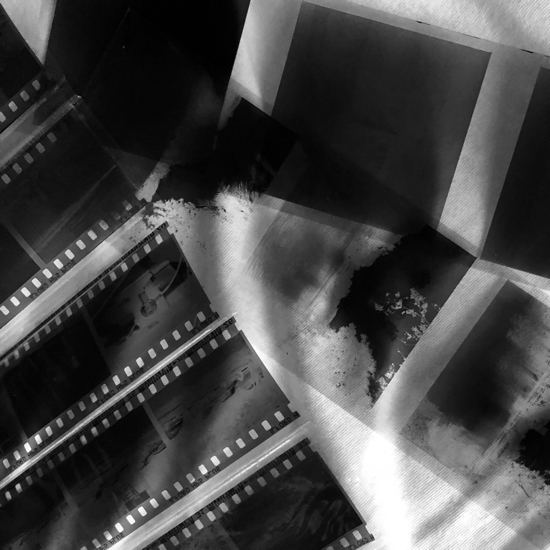 Apple Q3 2020 up next Thursday. Reports suggest new Macs with Apple Silicon will perform rather well. Second Bangkok Apple Store ready to be unwrapped. Apple's 30% cut criticised again: pragmatism not economics or greed.

A brief reminder about Apple's Q3 2020 financial report: this will be released next Thursday, 30 July at 5pm Cupertino time. With the time difference between California and here, this is early morning here so I will pick it up Friday after breakfast. There are few predictions as the last few months make this almost impossible, although it is expected that Apple will not disgrace itself. Then we have the final quarter, which should see new Macs, new iPhones and several other devices in time for the holiday season.

When Apple first sent out its Mac mini with the AppleSilicon chip, there was a lot of interest in terms of performance, although we had already seen Macs running Big Sur at WWDC. A report this week examines new benchmarking that was done without Rosetta 2 running, but using only 4 of the 8 cores available. There is some impressively improved performance on the Mac mini with Apple silicon (Chance H Miller, 9to5Mac. Remember this is only running with the A12Z Bionic chip (only?) and new Macs are expected to be running a variation of the A13 which will certainly have enhanced performance
MacBook Pro running Big Sur - Image courtesy of Apple

A few days ago I saw a report that Japan's SoftBank, which is seeing some economic problems currently as a result of the COVID-19 outbreak, was interested in selling its ARM operation and like several I wondered if this might fit with Apple. Apparently not. Juli Clover (MacRumors) writes that the lack of interest from Apple is in part due to the point that the technology used is licensed from ARM and also because of the fallout from possible anti-trust allegations.
However, Apple has bought a company that makes PCB boards, according to Tim Hardwick (MacRumors): "Apple has brought Tripod into the supply chain for Apple's forthcoming mini LED devices because of the manufacturer's good cost control capability and production management." Thin is good for MacBooks.
Scanned Hasselblad Images taken with Ilford Ortho 80

I edited some scanned negatives from the Hasselblad this week and while working on them noticed that the fans were beginning to speed up. There is nothing particularly strange about that: the CPU is working hard and generates heat. It is when the fans sound like a runaway jet and show no signs of slowing that I begin to worry. This was not the case; but they were still audible when I started up the next morning, so I started to look more closely. As I started digging, they began to slow a little, but I was already looking.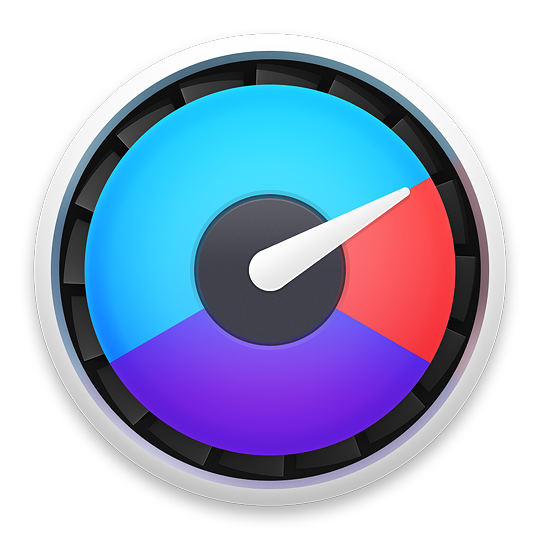 I have the iStat menu bar icons installed, so it is just a click to see temperatures and fan speeds. I also started Activity Monitor to see other statistics and to identify what specific process was causing this. I was not surprised to see a Photos-related system application was the cause, and I know that this would eventually fade away. However, what I could not see in the panel were the percentages and other useful information.
Normally there are adjustable tabs for each of these, but nothing was shown. I widened the panel and the title, Applications, appeared far to the right. I expanded the panel wider and wider, until eventually the other tabs appeared. Clicking on the one that was closest to the left, I dragged that panel to the left and made the whole display a more sensible size. As I have not used this for a while, I can only speculate that (perhaps) one of the recent Catalina updates caused this.

I enjoy reading the wisdom from the fictional Macalope as the column does put some of the ridiculous claims and attacks made against Apple into some context. It often shows the writers up for bad research or simple bias: an accusation I made about one local Twitter user who would jump on any iPhone weakness but ignore similar problems on Android phones. I stopped following the account after an extended discussion.
The Macalope took a Forbes contributor to task over comments on the iPhone 12 battery. Remember that this has not even been announced yet, although I have also seen comments online about the iPhone 13. The Macalope criticism was par for the course - hard and fair and amusing - but in the middle the writer switched tack and commented on an example of plagiarism of the Forbes article:
If you think that's bad, just wait. Because eagle-eyed reader William emailed the Macalope a link from another site that the Macalope won't even include because what this site did is lift most of Kelly's piece - including a typo - rewriting it slightly and then regurgitate it on its own pages as "news", only providing a link to the "source" at the end.

It's like those memes going around where things you don't expect to be cake turn out to be cake except instead it's something you expect to be crap and it turns out even crappier than you could have possibly imagined.
As much as the Macalope does not agree with Kelly's "style", he does not deserve to have his work ripped off like this (Macalope). Having had that happen to me with another site, and teaching about ethics and plagiarism to engineers also makes me applaud this. There is no reason to steal another person's work.
Future Bangkok Apple Store 2

I had gone past the rumoured new Apple Store at Central World a few times and photographed the black-clad, circular exterior, but this week, several images appeared online with colored lettering. Apple has now confirmed that Apple Central World would not open on the rumoured July 25. There will be a confirmation in the future for a new launch date.
This is also carried on 9to5Mac (Michael Steeber) in an article that has some useful background and a few promotion shots about the area. As I had to go in to central Bangkok, I made a detour to Central World and took some photos with the iPhone and some with the DSLR. Those I took with my Hasselblad will take a few days longer to appear as the developing process takes a few days.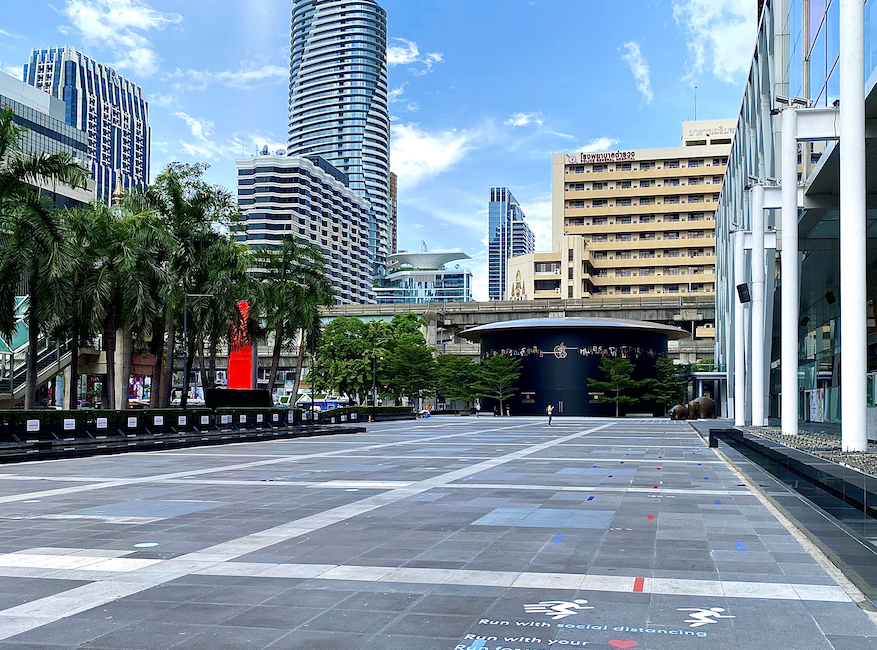 Future Bangkok Apple Store 2

While taking photos there, I remembered the Nikon Bridge app which has the ability to add GPS data from the iPhone to the photos on the camera. If I am patient, I can also download RAW images to the iPhone from the camera using a personal WiFi network on the camera. I have tried this a couple of times but, although it is possible, it is best either to wait until I go home or use jpg output.
The app told me also that there was a firmware update for the camera. Nikon have got much better at this in the last couple of years. I could not download that via the iPhone so sent the link to the Mac and linked to the Nikon pages from there. It took some juggling of the memory card and when I had finished I formatted the card to clear off the firmware update. And the 3 or 4 photos I had taken at Central World. Fortunately, the iPhone versions were reasonable (above) and I will only use them for web work.
Nikon D850

I was looking for something interesting on Apple TV+ this week as I had Netflix fatigue. There is much available on the streaming service, but sometimes I want to look elsewhere. It is easy to slide across to the iTunes Movies and there is some integration between the two parts of the Apple operation. I thought the last Star Wars movie might work for me, but as I was looking through the offerings, came across a series of independent films and A Single Frame caught my eye. At just over an hour long it packed a lot into the search by Jeff Bowden for a boy in a photograph taken during the Kosovo conflict.
Some of those taking part made some fascinating observations: photographers, particularly, but I was impressed by the sound wisdom coming from Dukagjin Gorani who had been caught up in the conflict and views the world with a different perspective. They found the boy - Sadik Kadriaj, now much older - and a brief part of this documentary follows his life. At least he survived. Before I could find that Star Wars movie again, I saw that The Lighthouse, the black and white film with Willem Dafoe and Robert Pattinson was available, so I added that to my Up Next list.

Not for the first time, there has been some criticism of Apple and its policies in the online app stores, particularly over commission charges of 30%. While this was initially 30% on everything, there was some softening with subscriptions in certain situations, but for most developers who sell their apps through the stores, 30% is deducted from the income before their checks are sent out.
Years ago I worked in the wholesale newspaper industry in the UK which had a well organized delivery system from newspaper print shops to the retail stores, using vans and special newspaper trains where sorting would take place, something like postal trains, so that the local wholesale personnel could deliver to the shops in a timely fashion when the bundles arrived in the provinces. Someone has to pay for that and so the wholesalers deducted a percentage (10%) from the cover price to cover the costs, as did the retailers (25% then). As some wholesalers were also retailers, although the two operations were separate, the amount deducted by one company could be 35%.
It is from this direction that I approach the commission charged by Apple, who have created the devices and link the users to the developers through the app stores set up in various countries and track the use of the apps to protect against piracy, while also testing the apps to make sure users are not at risk. There may be some room for improvement in the last part, but the whole operation is an ecosystem provided by Apple. A quick look at the alternatives may give a sense of why such an infrastructure is valuable.
In the light of the criticism, William Gallagher (AppleInsider) highlights a report from the independent Analysis Group, which compares the Apple Store with 40 others (I had not realized there were 40 others). Focusing solely on the criticisms about the 30%, the Group "support Apple's contention that its practices are in line with the industry" adding that the "commission rate is similar in magnitude to the commission rates charged by many other app stores and digital content marketplaces". And newspapers.
Graham K. Rogers teaches at the Faculty of Engineering, Mahidol University in Thailand. He wrote in the Bangkok Post, Database supplement on IT subjects. For the last seven years of Database he wrote a column on Apple and Macs. After 3 years writing a column in the Life supplement, he is now no longer associated with the Bangkok Post. He can be followed on Twitter (@extensions_th)